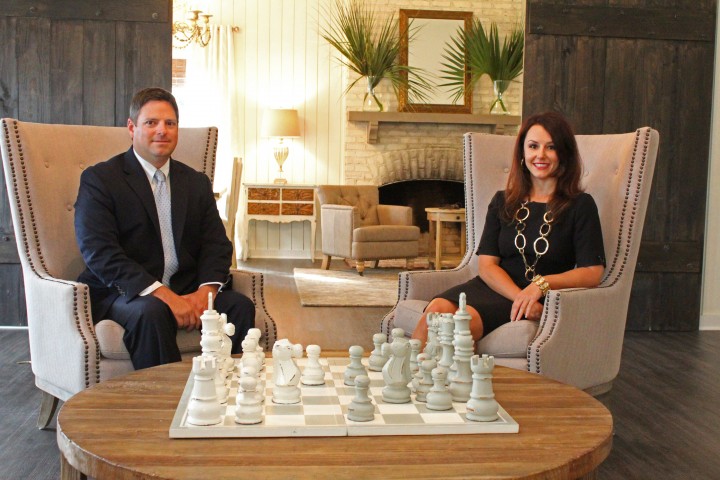 Joe Good, III and partner Summer D. Eudy moved their law practice, Good Law Group LLC, from downtown Charleston to Mount Pleasant last October, and so far, they are loving it.
"We're really excited to get to know more businesses around Mount Pleasant and to become part of the community," said Good.
"It is rewarding when other successful local entrepreneurs are choosing your law firm, and we get to support their business in return," added Eudy. "Both of us see forming relationships as important. I think it's also a big reason why Joe and I work so well together."
And they do truly work together, on every case that comes through the door.
"When someone retains our law firm, they get the benefit of two sets of eyes, two perspectives, on every issue," Good pointed out. "And we are accessible to clients."
Both Eudy and Good emphasized accessibility, pointing out that the team will do everything they can to ease the stress clients face when they need an attorney, including meeting after hours or taking calls at night.
Good Law Group is a boutique litigation firm. Its namesake, Charleston native Joseph "Joe" C. Good, III, opened his solo practice in 2008 after serving with an established firm in the area. Good collaborated with his now partner, Summer D. Eudy, on several successful cases while they were at separate firms. It became clear that the two attorneys could accomplish great things for their clients by working together.
In 2013, Eudy left a large firm where she had been practicing for several years and joined forces with Good to form Good Law Group. Her broad range of litigation experience in state and federal courts, coupled with Good's natural ability to connect with judges and juries, makes them a powerful legal team. Additionally, Joseph "Joe" C. Good Jr. has joined the firm as special counsel, having served as general counsel for MUSC for over 25 years.
The attorneys handle various litigation, including personal injury cases, business matters, criminal and DUI defense and family law.
"No matter the issue, we can usually help, but, if we cannot, we do not just turn clients away – we do our best to find them the assistance they need," said Eudy.
The home of Good Law Group LLC has been a staple of Coleman Boulevard for many years, and now it is getting a facelift. The rustic cottage that houses the firm is on Shem Creek, on the corner of Coleman and Mill Street. Eudy's interest in interior design has guided the renovation project.
"You can see our personality in our office," she said. "It's not your typical boring law office. It's rustic but chic at the same time, and our clients love it."
The interior renovation is almost complete, and they are now moving to the next phase of the project, an exterior building makeover. Eudy and Good love it when locals stop by to see their progress – and you may find Rhett Butler Eudy, a mischievous dachshund, and Sol Good, an affectionate black lab, "working" when you visit Good Law Group LLC.
To learn more, call (843) 277-8373, visit GoodLawGroupCarolina.com or drop by the new office, located at 122 Coleman Boulevard in Mount Pleasant.