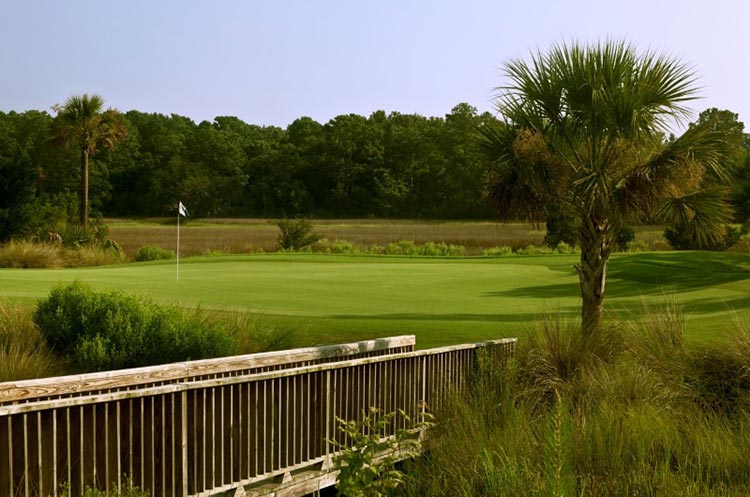 Three Holes in One: What More Could Golfers Want?
Having one great golf course is a sweet luxury. When you have three clubs that you can package together to sell to golfers and their families, you've got a real winner on your hands.
A dual membership has been offered at Snee Farm Country Club and RiverTowne Country Club in North Mount Pleasant since the spring of 2012, shortly after Snee Farm owner Jim Feeney purchased RiverTowne. It goes without saying that a dual membership to two such august clubs has been a popular option for golfers over the years. But in March of this year, Feeney acquired Dunes West Golf & River Club and upped the ante.

"In June of 2016, we rolled out another option for dual membership as well a new "triple" membership in order to offer an unbeatable value unlike any current offer in the Charleston area," explained Jaime Rau, membership director at RiverTowne Country Club. "This has been very well-received by members. We had a wonderful response to the upgrade offer we ran for current members, and they have been enjoying the added value to their memberships."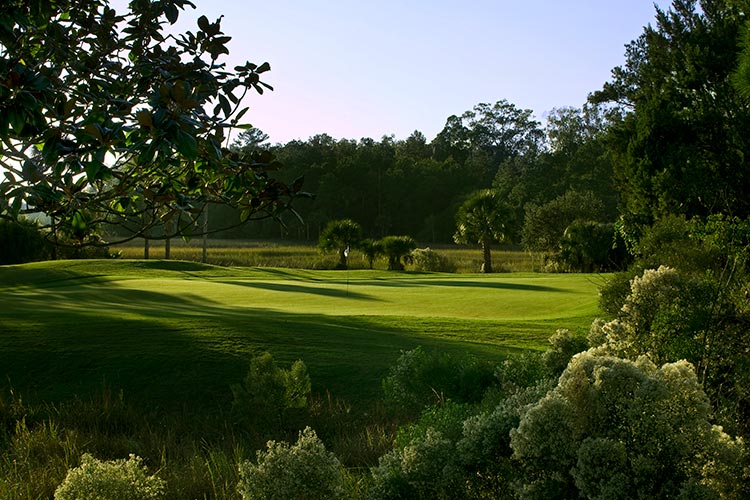 Rau said the dual and triple memberships are "huge" selling points. She added, "It is such a unique offer to get three courses, events and dining options for one reasonable price. You have three very different courses to choose from and switch it up depending on what you are in the mood for as a constant challenge to your golf game. You also have access to three wonderful restaurants and social activities. It is like being a full member of three clubs with one initiation fee and one low monthly rate."
Rau believes the proximity of the clubs to one another – perhaps a few miles as the crow, or golf ball, flies – to be a strong selling point for the membership options.
"People are all about convenience these days and having three beautiful clubs and courses a few miles from your doorstep is golfer's dream."
Asked whether there might be plans to tweak the program or add new membership benefits in the future, Rau commented, "The current program has exceeded our expectations, and we are very happy with the results. Although we do not have any planned changes in the immediate future, all three clubs are constantly working to enhance member experiences and add value to the memberships we offer."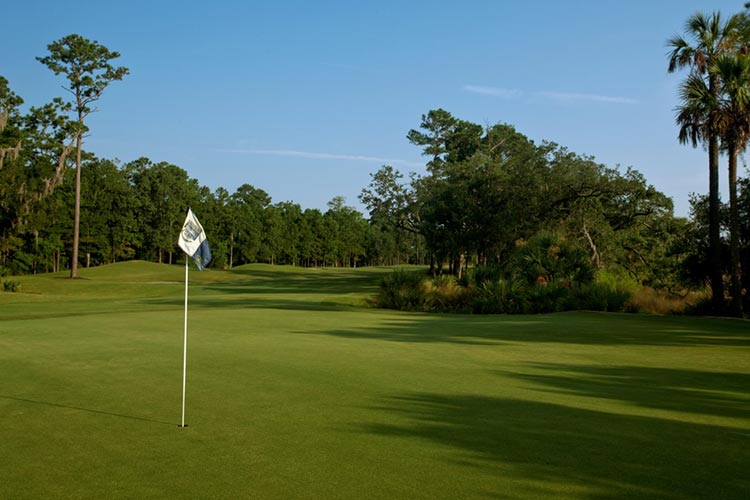 The Courses
Located off U.S. Highway 41, RiverTowne Country Club is situated among scenic marshlands and live oaks, with 13 holes routed along the Wando River and Horlbeck Creek.The Arnold Palmer signature course features tree-lined fairways – some of those live oaks draped with Spanish moss – and generous landing areas to set up approach shots to multi-tiered greens guarded by bunkers and water. This is a true shot-maker's course that can be stretched to a whopping 7,188 yards and a slope of 147. The fairways are ample and do not take the driver out of your hands. The greens are on the large side and roll true. They are kept at a medium speed, befitting a resort area course.
Dunes West Golf & River Club has pretty much any sporting activity you might want to try. The gated community features a championship 18-hole Arthur Hills-designed golf course with five sets of tees for players of all skill levels; nine tennis courts – three clay and six hard surface; three pools – one adult only and one with a slide and zero entry for toddlers; a fitness and aerobics room; a playground; a boat ramp and optional boat dry storage; and miles of sidewalks for walking, running and biking.
Snee Farm Country Club, just off U.S. Highway 17, is located on the 200-year-old Snee Farm Plantation. The private club is home to a George Cobb-designed championship golf course, a newly renovated clubhouse, a full-service restaurant and bar, a fitness room, 18 tennis courts and two newly renovated swimming pools. It's a classic country club in every sense of the word. The golf course offers a pleasing mix of holes and enough challenge to keep even the best players on their toes, although it is approachable for golfers of all skill levels.
To learn more about becoming a member of these three clubs, contact Jaime Rau at 843-849-2400 Ext. 3 or jrau@rivertownecountryclub.com.
By John Torsiello
Try A Round at Wild Dunes
Autumn is a magical time of the year to play the two courses at Wild Dunes Resort, according to Jeff Minton, director of golf at the Isle of Palms resort: "Fall is one of my favorite times due to the cooler temperatures, long days and excellent course playing conditions."
Both courses – The Links and The Harbor – were designed by world-renowned architect Tom Fazio. They are routed through natural salt marshes and tidal lagoons, which provide golfers with views that are trademarks of the Lowcountry. The Harbor Course parallels the Intracoastal Waterway, and the Links Course is one of just a few courses that are played with the Atlantic Ocean as a backdrop.
"The Harbor Course is unique in that the first eight holes play straight away from the clubhouse, and the last 10 holes play directly back to the clubhouse, a similar design to many seaside courses in Europe," Minton explained.
The Harbor Course also has six par 3s, which makes it popular with junior players, families and those just learning the game.
The Links Course sits on natural dunes that are typically not found in the Lowcountry. The word "links" is derived from the English meaning of "rising from the ground or ridge and further refers to a coastal and sandy dune area," said Minton.
Minton said golfers enjoy playing both courses because of the differences in the layouts and natural beauty of both. Golfers who don't use a golf cart find the Links Course an easier walk.
In 2015, the Links Course was closed for a six-month renovation that consisted of resurfacing and enlarging all the putting greens, a new irrigation system and new cart paths. Several bunkers were added, and small design changes modernized the course for today's game.
To learn more, visit www.destinationhotels.com/wild-dunes.
By John Torsiello