Thanks for saving trees. Pass on our online GREEN edition to a friend.
What's Inside:
– Dig In: The Golden Spoon Awards
– Dining Abroad in Mount Pleasant: Bistro Toulouse
– Market on Your Calendar: The 2017 Season
– Elements Social Bar: Cheers, Cheese and Good Company
– Living the High Life: Rooftop Bars of the Lowcountry
– Healthy, Tasty Options: Clean Eatz in Mount Pleasant
– Culinary Artistry: Burtons Grill & Bar
Plus much more!
---
PREVIOUS ISSUES
In Good Taste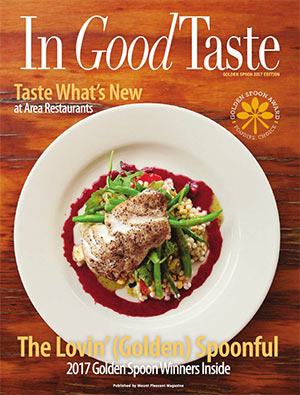 Golden Spoon 2016
In Good Taste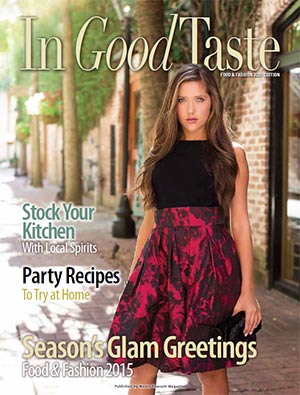 Food & Fashion 2015
In Good Taste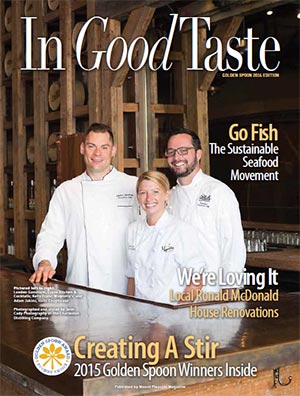 Golden Spoon 2015