Please submit any events to editor@mountpleasantmagazine.com.
ONGOING EVENTS
Walk and Restorative Yoga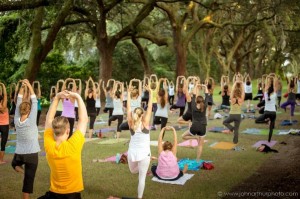 When: Every Monday and Thursday
Time: 9:30 am
Location: Palmetto Islands County Par
Join us for an invigorating walk mixed with relaxing and rejuvenating yoga in an incredibly beautiful setting. It is the perfect way to start your day in a positive and restoring way. Open to all levels including young mothers with children in strollers. Register for six or more classes at a reduced price of $7 NCR/$5 CCR per class. Coupon code: FITMULTI. Free to Move IT! Pass holders.
Mount Pleasant Farmer's Market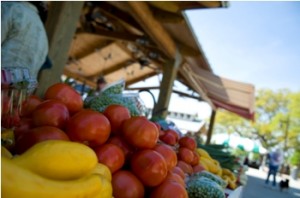 When: Tuesdays
Time: 3:30 pm – 7:00 pm
Location: Moultrie Middle School
"The Mount Pleasant Farmers Market is where our community meets to share in a vibrant array of locally grown and SC Certified produce and flowers. Stroll through the market to find a bounty of just-picked vegetables and fruits, stunning and fragrant flowers and local seafood plus fresh-cooked meals, baked and canned goods and locally produced snacks. Join us every Tuesday from April through September starting at 3:30 p.m. to mingle with neighbors and visitors alike while enjoying live music and family-friendly activities.  Free parking."
Fun Fridays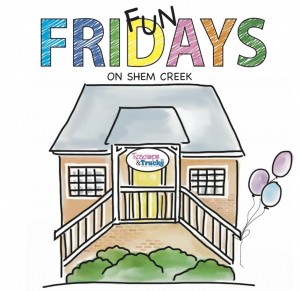 When: Second Friday of every month
Time: 6:00 – 9:00
Location: Teacups and Trucks
Drop off the kids and enjoy a night out on the town! We will provide crafts, games and activities to keep your little ones thoroughly entertained. Each Fun Friday has a different theme and our party room is transformed to match each theme. Pizza is served so you don't even have to worry about feeding them before you go. Yep, we got you covered. Now, go spend some "adult time" with your spouse or friends before you go insane!
North Mount Pleasant Farmer's Market
When: Sundays
Time: 11:00 – 3:00
Location: Rusty Rudder
The Rusty Rudder Mount Pleasant is proud to host the North Mt. Pleasant Farmers' and Craft Market Every Sunday from 11am-3pm. Featuring items from local vendors in the Lowcountry.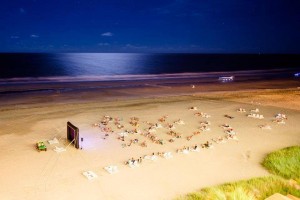 Free Movies on Folly Beach 
Time: 7:30 pm – 9:00 pm
Location: Tides Folly Beach
 Every Summer, Tides Folly Beach hosts a regular free movie on the beach. Movies begin at dusk. Bring a blanket, beach chair and bug spray. To find the schedule, check out: http://travelerofcharleston.com/event/movie-night-folly-beach
*     *      *
July 31, 2016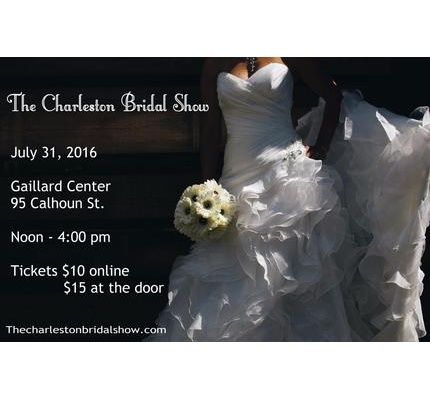 Charleston Bridal Show
When: Sunday, July 31
Where: Gillard Center
Time: 12:00-4:00pm
Please join us from Noon to 4PM. Admission is $15 at the door or $10 online. Experience over 100 vendors in an interactive environment, see the latest bridal fashions. Musicians set the mood and provide entertainment throughout the day. Sample hors d'oeuvres and enjoy wedding cake samples. View all of the latest options for distinctive props and decor for your wedding. Find out more at http://thecharlestonbridalshow.com/the-charleston-bridal-show
August 5-6, 2016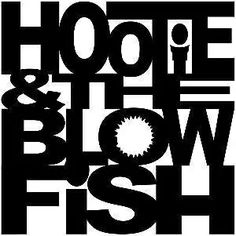 Hootie and the Blowfish
When: August 5-6, 2016
Where: Volvo Car Open Stadium
Time: 7:00pm
You know them, you love them, and you do not want to pass up a concert like this. Darius Rucker, and his bluesy country sound joins together with the Blowfish for a night you won't forget at the Volvo Car Stadium. More information: www.volvocaropen.com
August 6-13, 2016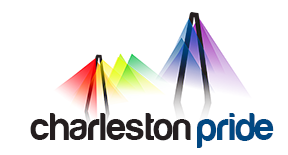 Charleston Pride Week
When: All week long, Aug. 6-13
Where: Various Locations
Time: Various Times
Come out and show your support to the local LGBTQ Community during the week long Charleston Pride event. There will be everything from Roller Derbies, Drag Brunches, Comedy Nights, Tacos, Bingo, and so much more. You can get the full schedule online at  https://www.charlestonpride.org/schedule/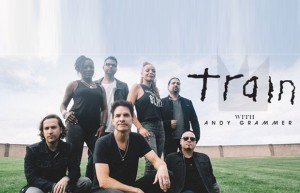 August 17, 2016
Train w/ Andy Grammer
When: August 17, 2016
Where: Volvo Car Open Stadium
Time: 7:30pm
They're responsible for getting "Drops of Jupiter" and "Hey, Soul Sister" stuck in your head for weeks on end and now they're coming to Charleston with Andy Grammer. Need we say more? More information: www.volvocaropen.com
August 20, 2016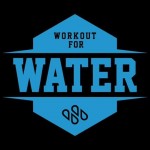 Workout for Water
When: August 20
Where: Iron Tribe Fitness
Time: 9:00am
The goal of Workout for Water is for individuals to come together and do a high-energy workout all while helping provide our most basic physical need to those around the world… clean water.
Workout for Water is an awareness campaign started by one of the Co-Founders of Neverthirst. Each Workout for Water is done in partnership with Neverthirst to help bring clean and living water to the poor through the local church throughout India, Cambodia, South Sudan, Sudan and Nepal.
SEPT. 7-18, 2016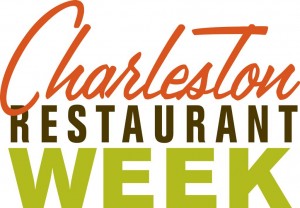 CHARLESTON RESTAURANT WEEK 
The next installment of Charleston Restaurant Week is set for September 7th through 18th! The event, executed by the Greater Charleston Restaurant Association, Inc (GCRA), is one of the most highly anticipated culinary events in the Charleston area. It is an opportunity to enjoy the world-renowned cuisine of the Lowcountry as participating restaurants offer prix fixe lunch and dinner menus.
For list of participating restaurants and more: http://www.charlestonrestaurantassociation.com/charleston-restaurant-week/
September 10, 2016


Turtle Trek 5K
Where: Isle of Palms County Park, 1 14th Ave
Time: 5pm-10pm
Run for the turtles! The inaugural South Carolina Aquarium Turtle Trek, a 5K sunset beach run, will take place Saturday, September 10 on Isle of Palms. The Turtle Trek will raise awareness for Sea Turtle Recovery, a new exhibit opening in spring 2017, and the Aquarium's conservation initiatives. Event sponsored by Crews Subaru of Charleston.
The After Party and awards presentation will be held at the Windjammer, located at 1008 Ocean Boulevard, Isle of Palms, South Carolina.
Registration includes race entry, technical T-shirt and After Party access.
DO YOU WANT TO GO THE EXTRA MILE? Whether or not you're running in the race, you can make a difference for sea turtles! Create a fundraising page to further your support for our Sea Turtle Care Center. Join in the FUNdraising and receive awesome prizes! Visit scaquarium.org/turtletrek-everydayhero to learn how to create a fundraising page and for fundraising tips and tricks.
For more information: https://www.facebook.com/events/138380876581812/
September 10, 2016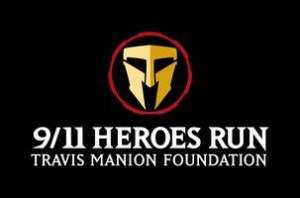 9/11 Heroes Run
When: September 10, 2o16
Where: along seven farms drive
Time: 9:00-5:00
This event works to unite our community to remember the sacrifices of heroes on 9/11 and welcomes runners and walkers of all levels and of all ages. More information: http://danielisland.com/event/911-heroes-run/
September 12-18, 2016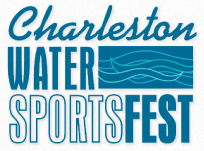 Charleston Watersports Fest 
A marketing initiative of the Charleston Area Sports Commission, Charleston Watersports Fest includes seven days of continuous activities on the Lowcountry's greatest asset, water! CWSF includes businesses, organizations and individuals providing a number of "on the water" options for visitors ready for a get-away vacation:
COMPETITIVE SPORTS – Including Charleston's premier watersports event of the year, the 4th Annual Chucktown Showdown, a Stand-Up Paddleboarding Competition at Brittlebank Park. Spectators encouraged and free!
RECREATIONAL SPORTS – Including the 6th Annual Dragon Boat Cancer Survivors Celebration Day at Trophy Lakes on Johns Island.
INSTRUCTIONAL LESSONS – Beginners to advance, individual or group lessons for over 10 types of watersports!
LEISURE ACTIVITIES – Excursions, exhibitions, tours and cruises throughout the Charleston region.
To find out more: http://www.charlestonwatersportsfest.com/
September 17, 2016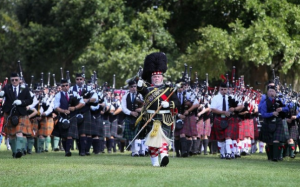 Scottish Games and Highland
When: Sept, 17 2016
Time: 9:00-5:00
Location: Boone Hall Plantation
Whether you're looking to experience Olympic type competition of the heavy athletics sporting events or the mastery of Scottish music, the Scottish Games and Highland Gathering will offer all you're looking for and so much more. More Information: http://boonehallplantation.com/events_scottish.php
September 17, 2016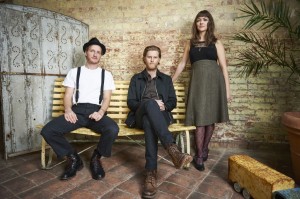 Lumineers
When: Sept, 17 2016
Time: 7:00
Location: Volvo Car Open Stadium
When you hear "Lumineers", most likely you start singing their hit song "Ho Hey". This alternative, indie-style band has been everywhere from the Grammy's to The Hunger Games soundtrack. This is sure to be an unforgettable show. More information: www.volvocaropen.com

Speakeasy…. Prohibition for a Cause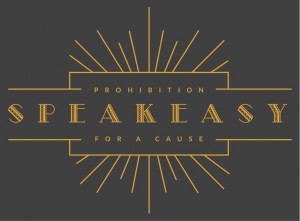 September 23, 2016
When: September 23, 2016
Where: Southerly Restaurant and Patio
Time: 7:00- 11:00pm
Go back in time to the 1920's with The Party for a Cause. You'll enjoy heavy hors d'oeuvres, jazz music, swing dancing, a silent auction, and an open bar. It'll be a roaring good time! More Information: http://eastcooperspeakeasy.com/party-details/
September 23, 2016
5th Annual Drive Away Childhood Cancer Golf Tournament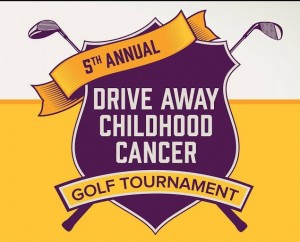 When: September 23, 2016
Where: Patriots Point Link at Charleston Harbor
Time: 11:00 am
Help drive away childhood cancer while enjoying a beautiful day on the links. This event will be full of golf, awards, contests, silent auction, drinks, lunch, a post-reception, and a few surprises! More informationn at: http://chaseafteracure.com/5th-annual-drive-away-childhood-cancer-golf-tournament/
September 23-25, 2016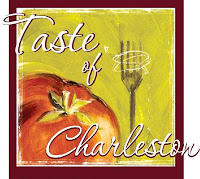 Taste of Charleston
When: September 23-25, 2016
Where: Boone Hall Plantation
Time: TBD
The name says it all. This 3-day event features over 50 of Charleston's favorite restaurants, including beer and wine. There will also be live music, the "waiter's race", and the "Kid's Kitchen Slideshow". Plus, a portion of all proceeds will go to various charities. More information: http://boonehallplantation.com/toc.php
November 16, 2016
"Annie"
When: November 16, 2016
Where: North Chalreston Preforming Arts Center
Time: 7:30
Leapin' Lizards! The world's best-loved musical returns in time-honored form. Directed by original lyricist and director Martin Charnin and choreographed by Liza Gennaro, this production of ANNIE will be a brand new incarnation of the iconic original. Featuring book and score by Tony Award®-winners Thomas Meehan, Charles Strouse and Martin Charnin, ANNIE includes such unforgettable songs as "It's the Hard Knock Life," "Easy Street," "I Don't Need Anything But You," plus the eternal anthem of optimism, "Tomorrow."