Please submit any events to editor@mountpleasantmagazine.com.
ONGOING EVENTS
Walk and Restorative Yoga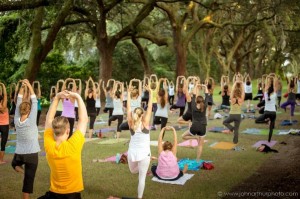 When: Every Monday and Thursday
Time: 9:30 am
Location: Palmetto Islands County Par
Join us for an invigorating walk mixed with relaxing and rejuvenating yoga in an incredibly beautiful setting. It is the perfect way to start your day in a positive and restoring way. Open to all levels including young mothers with children in strollers. Register for six or more classes at a reduced price of $7 NCR/$5 CCR per class. Coupon code: FITMULTI. Free to Move IT! Pass holders.
Fun Fridays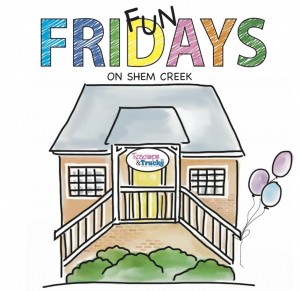 When: Second Friday of every month
Time: 6:00 – 9:00
Location: Teacups and Trucks
Drop off the kids and enjoy a night out on the town! We will provide crafts, games and activities to keep your little ones thoroughly entertained. Each Fun Friday has a different theme and our party room is transformed to match each theme. Pizza is served so you don't even have to worry about feeding them before you go. Yep, we got you covered. Now, go spend some "adult time" with your spouse or friends before you go insane!
North Mount Pleasant Farmer's Market
When: Sundays UNTIL October 30
Time: 11:00 – 3:00
Location: Rusty Rudder
The Rusty Rudder Mount Pleasant is proud to host the North Mt. Pleasant Farmers' and Craft Market Every Sunday from 11am-3pm. Featuring items from local vendors in the Lowcountry.
*     *      *
October 22, 2016
Castoff Monthly Fishing Tournament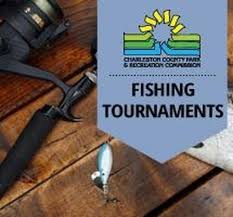 When: October 22, 2016
Where: Mount Pleasant Pier
Time: 7am- 3pm
The Mt. Pleasant Pier hosts four cast off fishing tournaments from May-Oct. Fishers can expect to catch fish like red drum, spotted sea trout, flounder, and sheepshead. Fishers can also find equipment rentals, tackle and frozen bait, and more to assist in their fishing.
October 22, 2016
Realm of the Spirit: Solomon R. Guggenheim Collection and the Gibbes Museum of Art Opens
When: October 22, 2016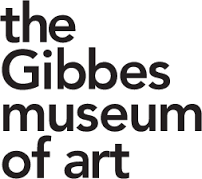 Where: Gibbes Museum
Time: 10am-5pm
The Solomon R. Guggenheim Museum and the Gibbes Museum of Art have come together to revisit the important intersection in institutional histories with Realm of the Spirit: Solomon R. Guggenheim Collection and the Gibbes Museum of Art. Realm of the Spirit features thirty-six masterworks presented in the original exhibitions by artists such as Marc Chagall, Vasily Kandinsky, Fernand Leger, Pablo Picasso, Robert Delaunay, Amedeo Modigliani, and Georges Seurat
October 22, 2016
Christ Our King and Stella Maris Fall Bazaar 
65th Annual COKSM Fall Bazaar
When: Saturday, October 22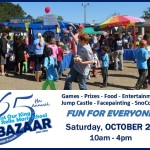 Where: 1183 Russell Dr., Mount Pleasant
Time: 10am-4pm
Christ Our King – Stella Maris School presents the 65th Annual Fall Bazaar, a day of fun for the whole family featuring games, prizes, confetti eggs, face painting, jump castles, cake booth, entertainment, crafts, book fair, Halloween costumes, and so much more! Enjoy great food, snow cones, hot dogs, cotton candy, funnel cakes and more. Everyone is invited to come and join in the fun!
Admission is free. Tickets are available for purchase for games and food. Parking available behind the school.
For more information visit http://Bazaar.COKSM.com
October 23, 2016
Bazaar at the Point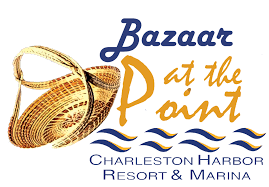 When: October 23, 2016
Where: Charleston Harbor Resort & Marina Lookout Pavilion
Time: 11am-2pm
Open and free to the public, Bazaar at the Point draws artisans, craftsmen, and other specialty vendors local to the area. Enjoy tapping your toes to live music Touch Tank, Corn Hole, Hermit Crab Races, Fossil Frenzy, live bee hive exhibit and kids' corner complete the afternoon. Charleston Harbor Resort and Marina, Four legged friends are welcome 20 Patriots Point Rd., Mount Pleasant. For more information please call (843)284-7022
November 5, 2016
Center for Women Presents SheStrong TEEN Summit at College of Charleston School of Professional Studies 
Join the Center for Women for SheStrong!
We will have an all day teen summit on Saturday, Nov 5 (from 10:00am-6pm). Current 9th-11th grade young women will be engaged in hands-on workshops, collaborative art projects, music, and some exciting keynote talks that are designed to inspire them to become confident about who THEY are & wish to become. Ticket price: $16 & includes lunch
Visit C4Women.org for more information and tickets.
November 6, 2016
Folly Jazz Festival 
When: November 6, 2016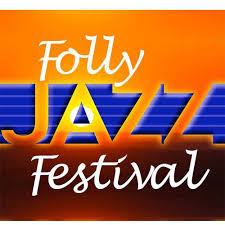 Where: Folly beach
Time: TBA
Celebrate the music that has been a part of Folly Beach since the Big Bands played on The Pier in the 40's. Visit the house where Gershwin wrote "Porgy & Bess" and enjoy dozens of free musical events during this weekend-long event. This event will take place November 5-6, 2016."
December 10, 2016
The Nutcracker  
When: December 10, 2016
Where: Gaillard Center
Time: 7 pm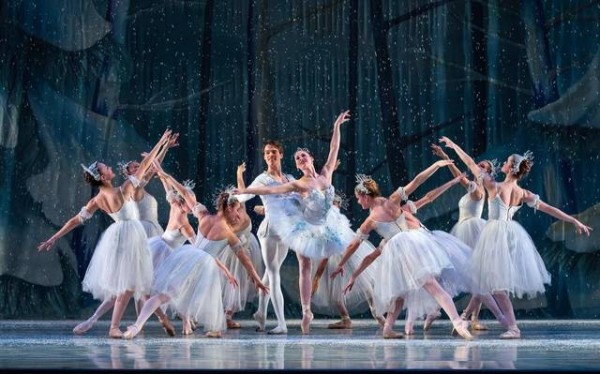 Celebrate the sights and sounds of the holidays with an all new production of the Charlotte Ballet Nutcracker from Artistic Director Jean-Pierre Bonnefoux. Bonnefoux has collaborated with a world-renowned design team to re-imagine treasured family favorite Nutcracker. Continue the holiday tradition and join the Charlotte Ballet, the Charleston Symphony Orchestra and over 100 dancers at Nutcracker.