Please submit any events to editor@mountpleasantmagazine.com.
ONGOING EVENTS
Walk and Restorative Yoga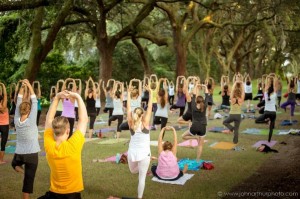 When: Every Monday and Thursday
Time: 9:30 am
Location: Palmetto Islands County Par
Join us for an invigorating walk mixed with relaxing and rejuvenating yoga in an incredibly beautiful setting. It is the perfect way to start your day in a positive and restoring way. Open to all levels including young mothers with children in strollers. Register for six or more classes at a reduced price of $7 NCR/$5 CCR per class. Coupon code: FITMULTI. Free to Move IT! Pass holders.
Mount Pleasant Farmer's Market
When: Tuesdays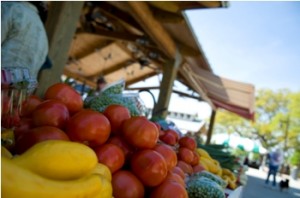 Time: 3:30 pm – 7:00 pm
Location: Moultrie Middle School
"The Mount Pleasant Farmers Market is where our community meets to share in a vibrant array of locally grown and SC Certified produce and flowers. Stroll through the market to find a bounty of just-picked vegetables and fruits, stunning and fragrant flowers and local seafood plus fresh-cooked meals, baked and canned goods and locally produced snacks. Join us every Tuesday from April through September starting at 3:30 p.m. to mingle with neighbors and visitors alike while enjoying live music and family-friendly activities.  Free parking."
Fun Fridays
When: Second Friday of every month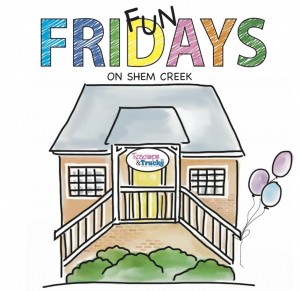 Time: 6:00 – 9:00
Location: Teacups and Trucks
Drop off the kids and enjoy a night out on the town! We will provide crafts, games and activities to keep your little ones thoroughly entertained. Each Fun Friday has a different theme and our party room is transformed to match each theme. Pizza is served so you don't even have to worry about feeding them before you go. Yep, we got you covered. Now, go spend some "adult time" with your spouse or friends before you go insane!
North Mount Pleasant Farmer's Market
When: Sundays
Time: 11:00 – 3:00
Location: Rusty Rudder
The Rusty Rudder Mount Pleasant is proud to host the North Mt. Pleasant Farmers' and Craft Market Every Sunday from 11am-3pm. Featuring items from local vendors in the Lowcountry.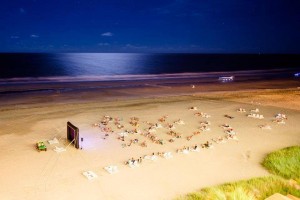 Free Movie on Folly Beach 
Time: 7:30 pm – 9:00 pm
Location: Tides Folly Beach
 Every Summer, Tides Folly Beach hosts a regular free movie on the beach. Movies begin at dusk. Bring a blanket, beach chair and bug spray. To find the schedule, check out: http://travelerofcharleston.com/event/movie-night-folly-beach
*     *      *
July 2, 2016
Blue Bicycle Books Charleston Author Series Luncheon with Bronwen Dickey 
When: July 2, 2016
Where: Hall's Chophouse
Time: 12 pm
Luncheon with Bronwen Dickey at Halls on Saturday, July 2, at 12 pm. Bronwen will talk and sign copies of her new book, Pit Bull: The Battle over an American Icon.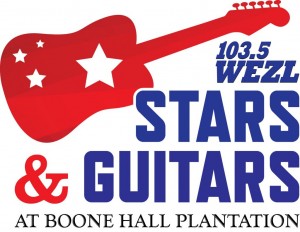 July 3, 2016
Stars and Guitars
When: July 3, 2016
Where: Boone Hall Plantation
Time: 4:30 pm
Come celebrate the 4th of July with 103.5 WEZL and some of country music's hottest rising stars. You can grab a beer, great food, and kick back while listening to Runaway Jane, William Michael Morgan, and Dustin Lynch on the beautiful Boone Hall Plantation grounds.More information: http://www.boonehallplantation.com/stars-and-guitars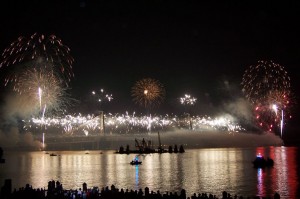 July 4, 2016
Patriot's Point Fourth of July Firework Bash
When: July 4, 2016
Where: Patriots Point
Time: 9
Celebrate the Fourth of July on board one of the most historic warships in the United States, the USS YORKTOWN on the Charleston Harbor at Patriots Point. Tickets for the Fourth of July Blast are now being sold on the Patriots Point Naval and Maritime Museum's website www.patriotspoint.org.Parking is $10/vehicle for everyone. For the landside celebration, live music will kick off at 5 p.m. with kids activities beginning at 4 p.m. (As always, it is free to watch the fireworks from the landside of the museum)
July 15-17, 2016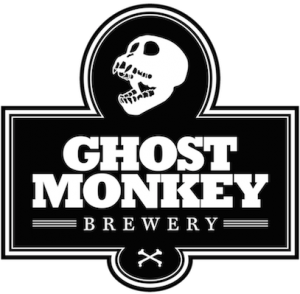 Ghost Monkey Brewery Grand Opening 
When: See Below
Time: See Below
Location: Ghost Monkey Brewery
Come join the team at Ghost Monkey Brewing for their official grand opening! You'll get to enjoy the foods from local food trucks, brews, and live music!
Friday July 15 — 4pm-10pm
Saturday July 16 — 11am-10pm
Sunday July 17 — 12pm-6pm
Find out more at www.ghostmonkeybrewery.com
July 16, 2016
Isle of Palms Beach Run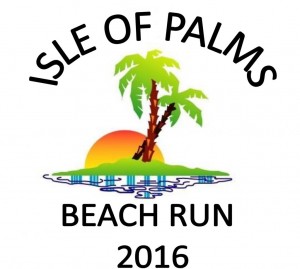 When: July 16, 2016
Where: IOP beach
Time: 8:00am
You love the beach and you love to run. So here's your #1 summer run! Register you and your family to do one of three runs right there on the shoreline of the Isle of Palms. More Information: http://www.iop.net/iop-beach-run
July 16, 2016
Shaggin' on the Cooper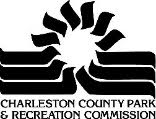 When: July 16, 2016
Where: Mount Pleasant Pier
Time: 7:00 pm
At Shaggin' on the Cooper, bands from Charleston and throughout the state will perform at the end of the Mount Pleasant Pier, and the dance floor is open for all ages. Bring a date or meet friends, let loose, breathe in the fresh air and dance the night away. More informaation: http://ccprc.com/1175/Shaggin-on-the-Cooper
July 24, 2016
Brews and Chews Island Beer Festival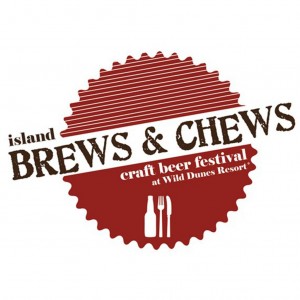 When: July 24, 2016
Where: Palmetto Hall and Pool
Time: 3:00-6:00
Head out to Wild Dunes to try a selection of local, regional and national craft beers, an irresistible variety of festival food stations and enjoy some live music. You can even show your competitive side with pool and lawn games. More information: http://www.wilddunes.com/charleston-resort-events.php?year=2016&month=7
August 5-6, 2016
Hootie and the Blowfish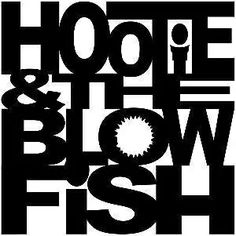 When: August 5-6, 2016
Where: Volvo Car Open Stadium
Time: 7:00pm
You know them, you love them, and you do not want to pass up a concert like this. Darius Rucker, and his bluesy country sound joins together with the Blowfish for a night you won't forget at the Volvo Car Stadium. More information: www.volvocaropen.com
Train w/ Andy Grammer
August 17, 2016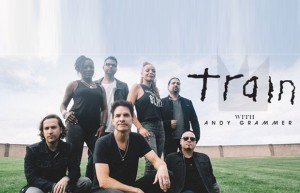 When: August 17, 2016
Where: Volvo Car Open Stadium
Time: 7:30pm
They're responsible for getting "Drops of Jupiter" and "Hey, Soul Sister" stuck in your head for weeks on end and now they're coming to Charleston with Andy Grammer. Need we say more? More information: www.volvocaropen.com
September 10, 2016
9/11 Heroes Run
When: September 10, 2o16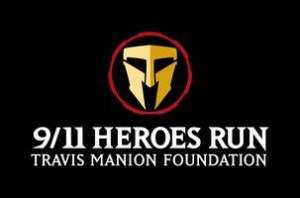 Where: along seven farms drive
Time: 9:00-5:00
This event works to unite our community to remember the sacrifices of heroes on 9/11 and welcomes runners and walkers of all levels and of all ages. More information: http://danielisland.com/event/911-heroes-run/
 September 17, 2016
Scottish Games and Highland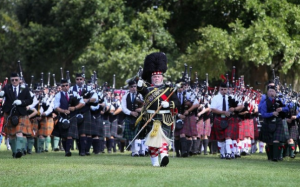 When: Sept, 17 2016
Time: 9:00-5:00
Location: Boone Hall Plantation
Whether you're looking to experience Olympic type competition of the heavy athletics sporting events or the mastery of Scottish music, the Scottish Games and Highland Gathering will offer all you're looking for and so much more. More Information: http://boonehallplantation.com/events_scottish.php
September 17, 2016
Lumineers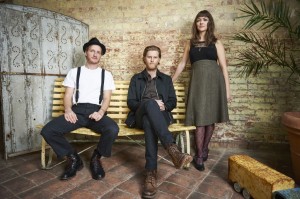 When: Sept, 17 2016
Time: 7:00
Location: Volvo Car Open Stadium
When you hear "Lumineers", most likely you start singing their hit song "Ho Hey". This alternative, indie-style band has been everywhere from the Grammy's to The Hunger Games soundtrack. This is sure to be an unforgettable show. More information: www.volvocaropen.com

Speakeasy…. Prohibition for a Cause
September 23, 2016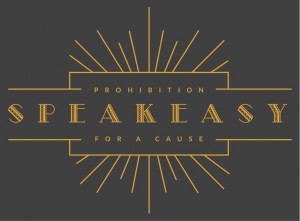 When: September 23, 2016
Where: Southerly Restaurant and Patio
Time: 7:00- 11:00pm
Go back in time to the 1920's with The Party for a Cause. You'll enjoy heavy hors d'oeuvres, jazz music, swing dancing, a silent auction, and an open bar. It'll be a roaring good time! More Information: http://eastcooperspeakeasy.com/party-details/
September 23, 2016
5th Annual Drive Away Childhood Cancer Golf Tournament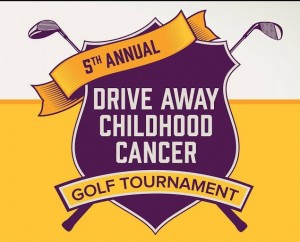 When: September 23, 2016
Where: Patriots Point Link at Charleston Harbor
Time: 11:00 am
Help drive away childhood cancer while enjoying a beautiful day on the links. This event will be full of golf, awards, contests, silent auction, drinks, lunch, a post-reception, and a few surprises! More informationn at: http://chaseafteracure.com/5th-annual-drive-away-childhood-cancer-golf-tournament/
September 23-25, 2016
Taste of Charleston
When: September 23-25, 2016
Where: Boone Hall Plantation
Time: TBD
The name says it all. This 3-day event features over 50 of Charleston's favorite restaurants, including beer and wine. There will also be live music, the "waiter's race", and the "Kid's Kitchen Slideshow". Plus, a portion of all proceeds will go to various charities. More information: http://boonehallplantation.com/toc.php