Please submit any events to editor@mountpleasantmagazine.com.
ONGOING EVENTS
Walk and Restorative Yoga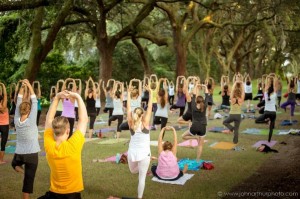 When: Every Monday and Thursday
Time: 9:30 am
Location: Palmetto Islands County Par
Join us for an invigorating walk mixed with relaxing and rejuvenating yoga in an incredibly beautiful setting. It is the perfect way to start your day in a positive and restoring way. Open to all levels including young mothers with children in strollers. Register for six or more classes at a reduced price of $7 NCR/$5 CCR per class. Coupon code: FITMULTI. Free to Move IT! Pass holders.
Mount Pleasant Farmer's Market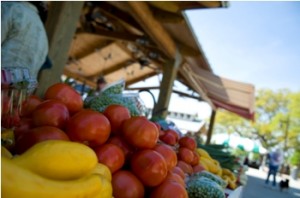 When: Tuesdays
Time: 3:30 pm – 7:00 pm
Location: Moultrie Middle School
"The Mount Pleasant Farmers Market is where our community meets to share in a vibrant array of locally grown and SC Certified produce and flowers. Stroll through the market to find a bounty of just-picked vegetables and fruits, stunning and fragrant flowers and local seafood plus fresh-cooked meals, baked and canned goods and locally produced snacks. Join us every Tuesday from April through September starting at 3:30 p.m. to mingle with neighbors and visitors alike while enjoying live music and family-friendly activities.  Free parking."
Fun Fridays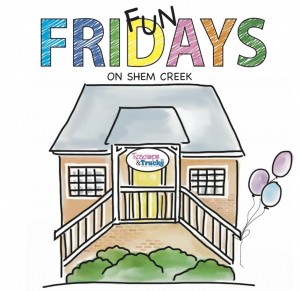 When: Second Friday of every month
Time: 6:00 – 9:00
Location: Teacups and Trucks
Drop off the kids and enjoy a night out on the town! We will provide crafts, games and activities to keep your little ones thoroughly entertained. Each Fun Friday has a different theme and our party room is transformed to match each theme. Pizza is served so you don't even have to worry about feeding them before you go. Yep, we got you covered. Now, go spend some "adult time" with your spouse or friends before you go insane!
North Mount Pleasant Farmer's Market
When: Sundays
Time: 11:00 – 3:00
Location: Rusty Rudder
The Rusty Rudder Mount Pleasant is proud to host the North Mt. Pleasant Farmers' and Craft Market Every Sunday from 11am-3pm. Featuring items from local vendors in the Lowcountry.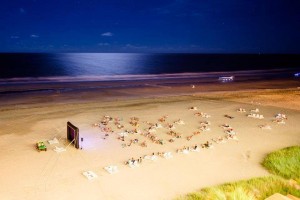 Free Movies on Folly Beach 
Time: 7:30 pm – 9:00 pm
Location: Tides Folly Beach
 Every Summer, Tides Folly Beach hosts a regular free movie on the beach. Movies begin at dusk. Bring a blanket, beach chair and bug spray. To find the schedule, check out: http://travelerofcharleston.com/event/movie-night-folly-beach
*     *      *
August 28th ,
Bazaar at the Point
When: August 28, 2016
Where: Charleston Harbor Resort & Marina Lookout Pavilion.
Time: 11am – 2pm
Open and free to the public, Bazaar at the Point draws artisans, craftsmen, and other specialty vendors local to the area. Enjoy tapping your toes to live music Touch Tank, Corn Hole, Hermit Crab Races, Fossil Frenzy, live bee hive exhibit and kids' corner complete the afternoon. Charleston Harbor Resort and Marina, Four legged friends are welcome
September 8, 2016
Movies on the Field

When: September 8, 2016
Where: Battery field
Time: 7 pm
Who doesn't like $5 movies? Films on the Field's movie screenings are hosted at the Charleston Battery soccer team's MUSC Health Stadium. Grab some chairs or a picnic blanket and head to the field where you can buy drinks from a full bar or food from Chick-fil-A, Mac Daddy, and T&T Kettle Corn. Event coordinator Elaine Fogliano says, "There's nothing cooler than watching your favorite movie on a 3,000-square-foot video board — one of the largest in the world." Kids six and under are free and there will be soccer goals set up at the opposite end of the field along with jump castles, so feel free to bring the youngins
SEPT. 7-18, 2016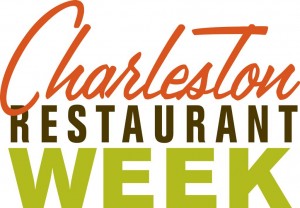 CHARLESTON RESTAURANT WEEK 
The next installment of Charleston Restaurant Week is set for September 7th through 18th! The event, executed by the Greater Charleston Restaurant Association, Inc (GCRA), is one of the most highly anticipated culinary events in the Charleston area. It is an opportunity to enjoy the world-renowned cuisine of the Lowcountry as participating restaurants offer prix fixe lunch and dinner menus.
For list of participating restaurants and more: http://www.charlestonrestaurantassociation.com/charleston-restaurant-week/
September 10, 2016


Turtle Trek 5K
Where: Isle of Palms County Park, 1 14th Ave
Time: 5pm-10pm
Run for the turtles! The inaugural South Carolina Aquarium Turtle Trek, a 5K sunset beach run, will take place Saturday, September 10 on Isle of Palms. The Turtle Trek will raise awareness for Sea Turtle Recovery, a new exhibit opening in spring 2017, and the Aquarium's conservation initiatives. Event sponsored by Crews Subaru of Charleston.
The After Party and awards presentation will be held at the Windjammer, located at 1008 Ocean Boulevard, Isle of Palms, South Carolina.
Registration includes race entry, technical T-shirt and After Party access.
DO YOU WANT TO GO THE EXTRA MILE? Whether or not you're running in the race, you can make a difference for sea turtles! Create a fundraising page to further your support for our Sea Turtle Care Center. Join in the FUNdraising and receive awesome prizes! Visit scaquarium.org/turtletrek-everydayhero to learn how to create a fundraising page and for fundraising tips and tricks.
For more information: https://www.facebook.com/events/138380876581812/
September 10, 2016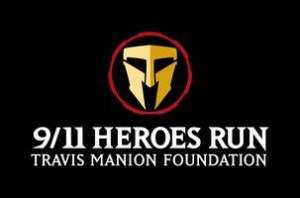 9/11 Heroes Run
When: September 10, 2o16
Where: along seven farms drive
Time: 9:00-5:00
This event works to unite our community to remember the sacrifices of heroes on 9/11 and welcomes runners and walkers of all levels and of all ages. More information: http://danielisland.com/event/911-heroes-run/
September 12-18, 2016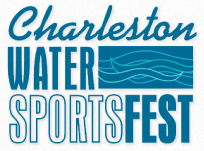 Charleston Watersports Fest 
A marketing initiative of the Charleston Area Sports Commission, Charleston Watersports Fest includes seven days of continuous activities on the Lowcountry's greatest asset, water! CWSF includes businesses, organizations and individuals providing a number of "on the water" options for visitors ready for a get-away vacation:
COMPETITIVE SPORTS – Including Charleston's premier watersports event of the year, the 4th Annual Chucktown Showdown, a Stand-Up Paddleboarding Competition at Brittlebank Park. Spectators encouraged and free!
RECREATIONAL SPORTS – Including the 6th Annual Dragon Boat Cancer Survivors Celebration Day at Trophy Lakes on Johns Island.
INSTRUCTIONAL LESSONS – Beginners to advance, individual or group lessons for over 10 types of watersports!
LEISURE ACTIVITIES – Excursions, exhibitions, tours and cruises throughout the Charleston region.
To find out more: http://www.charlestonwatersportsfest.com/
September 15, 2016
4th Annual Good Business Summit by Lowcountry Local First 
Lowcountry Local First is hosting the fourth annual Good Business Summit on September 15 at the College of Charleston Sottile Theatre. This one-day event will include speakers and panel discussions to spotlight creative ideas and workable solutions for building your company with profit and purpose. Attendees are invited to during breakfast, lunch and happy hour networking events.
The Good Business Summit is open to the public and registration is currently open. Registration for Lowcountry Local First members is $140 and $180 for non-members.
25+ speakers from across industries, including:
· Matt Stinchcomb, Executive Director of The Good Work Institute and previous VP of Values and Impact at Etsy.com
· Dave Dawson, President and Founder of The Urban Electric Co.
· Additional speaker bios can be viewed online at goodbusinesssummit.org/speakers, including:Andrea Serrano, Christine Osborne, Christy Ford Allen, Brothers and Craft (Clay, Kirk and Zac Chambers), Earl Bridges, Eric Henry, Jamee Haley, Jennifer Murray, John W. Zinsser, the Cocktail Bandits (Johnny Caldwell and Taneka Reaves), Jonathan Sanchez, Jordan Amaker, KJ Kearney, LB Adams, Lee Deas, Marcus Amaker, Robert Prioleau, Stephanie Hunt, Thetyka Robinson, and Tracy Doran
September 15, 2016
Charleston Wine + Food Grand Slam Jam 
Who: Charleston Wine + Food
What: Grand Slam Jam
Where: The Citadel's College Park Field
When: September 15, 2016 (6:00 p.m.- 8:30 p.m. EST)
Why: Ticket Launch Event
Step up to the plate, y'all. It's time to celebrate twelve years of great taste!
To commemorate the launch of our 2017 festival season, we'll be hitting the field at The Citadel's College Park Field, once home to the Charleston Rainbows, for a lively celebration of community, culture, and outstanding cuisine.
Run the bases of crowd-pleasing flavors batted in by an all-star lineup of celebrated local chefs, and quench your MVP thirst from a refreshing bounty of spiked sips, suds, rose 'n' frosé.
This is the ultimate home field advantage, y'all. Join us September 15 as we savor a fun-filled evening of delicious food and drink, live jams from The Spazmatics, and ballin' throwback vibes.
September 15, 2016
13th Annual "A Night for the Children" Gala Hosted by Carolina Youth Development Center 
The 13th Annual "A Night for the Children" Gala will be held 7 p.m. Thursday, September 15 at Memminger Auditorium. There will be dinner, live music, dancing and live and silent auctions.
This elegant evening is to raise support for the most vulnerable youth in the Lowcountry and the mission of Carolina Youth Development Center.
The event also raises community awareness of the critical needs of children in our care. Seated event, black tie optional. Purchase your advanced tickets online at cydc.org/gala. Cost is $175 per person. For more information contact Brian Hedden at 843-266-5217 or bhedden@cydc.org.
September 17, 2016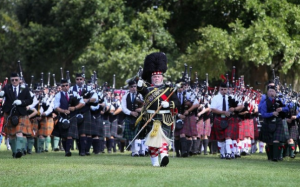 Scottish Games and Highland
When: Sept, 17 2016
Time: 9:00-5:00
Location: Boone Hall Plantation
Whether you're looking to experience Olympic type competition of the heavy athletics sporting events or the mastery of Scottish music, the Scottish Games and Highland Gathering will offer all you're looking for and so much more. More Information: http://boonehallplantation.com/events_scottish.php
September 17, 2016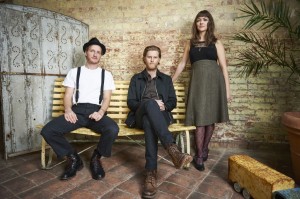 Lumineers
When: Sept, 17 2016
Time: 7:00
Location: Volvo Car Open Stadium
When you hear "Lumineers", most likely you start singing their hit song "Ho Hey". This alternative, indie-style band has been everywhere from the Grammy's to The Hunger Games soundtrack. This is sure to be an unforgettable show. More information: www.volvocaropen.com

Speakeasy…. Prohibition for a Cause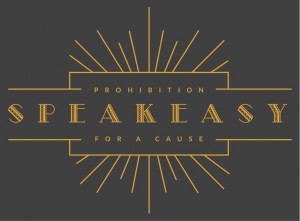 September 23, 2016
When: September 23, 2016
Where: Southerly Restaurant and Patio
Time: 7:00- 11:00pm
Go back in time to the 1920's with The Party for a Cause. You'll enjoy heavy hors d'oeuvres, jazz music, swing dancing, a silent auction, and an open bar. It'll be a roaring good time! More Information: http://eastcooperspeakeasy.com/party-details/
September 23, 2016
5th Annual Drive Away Childhood Cancer Golf Tournament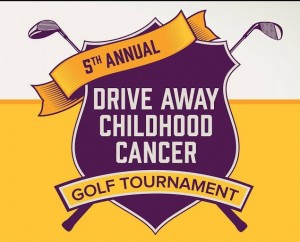 When: September 23, 2016
Where: Patriots Point Link at Charleston Harbor
Time: 11:00 am
Help drive away childhood cancer while enjoying a beautiful day on the links. This event will be full of golf, awards, contests, silent auction, drinks, lunch, a post-reception, and a few surprises! More informationn at: http://chaseafteracure.com/5th-annual-drive-away-childhood-cancer-golf-tournament/
September 23-25, 2016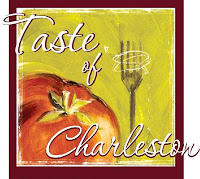 Taste of Charleston
When: September 23-25, 2016
Where: Boone Hall Plantation
Time: TBD
The name says it all. This 3-day event features over 50 of Charleston's favorite restaurants, including beer and wine. There will also be live music, the "waiter's race", and the "Kid's Kitchen Slideshow". Plus, a portion of all proceeds will go to various charities. More information: http://boonehallplantation.com/toc.php
October 1, 2016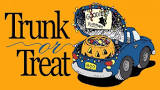 2nd Annual Trunk Or Treat 
When: October 1, 2016
Where: North Charleston Colliseum
Time: 9am-2pm
Come trick or treating in one safe, family friendly location!
Deck out your car trunk, hatch, or truck bed and have a great time handing out treats to our neighborhood youth… Lets see who can be the most creative!! Unite with your neighbors.
October 5-9, 2016
Charleston Arts Festival 
When: October 5-9, 2016
Where:  Various
Time: Various                                                                                                           The Charleston Arts Festival, the reincarnation of the JAIL BREAK events, will make its debut in October. The four-day event will feature area creatives working across genres like music, dance, visual arts, comedy, culinary arts, and more.The festival will be held at multiple venues from Wednesday, October 5th through Saturday, October 8th.  According to the organizer, each day will feature a different centerpiece event, which will allow attendees "to immerse themselves in singular experiences that draw from a variety of artistic fields." Over the four days, the Charleston Arts Festival will "celebrate artists of all types in order to bridge the gap between artist intention and audience expectation." Ticket discounts and sneak previews of events are available by signing up at charlestonartsfestival.com.
October 9, 2016
Loetta Lynn 
When: October 9, 2016
Where: Gaillard Center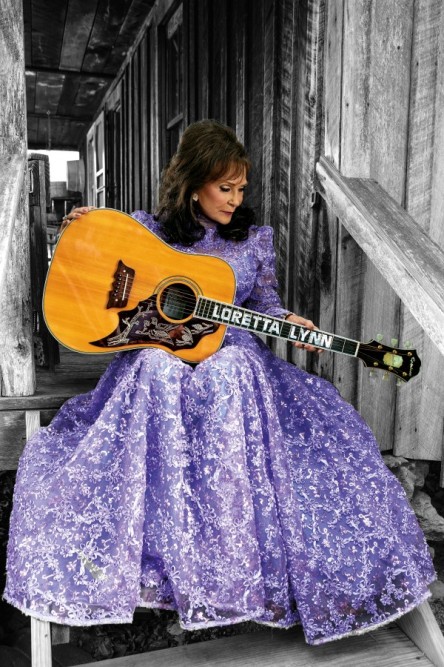 Time: 7 pm
Loretta first arrived in Nashville 55 years ago, signing her first recording contract on February 1, 1960, and within a matter of weeks, she was at her first recording session. A self-taught guitarist and songwriter, Lynn became one of the most distinctive performers in Nashville in the 1960s and 1970s, shaking things up by writing her own songs, many of which tackled boundary-pushing topics drawn from her own life experiences as a wife and mother. In addition to being "first," she was also "great" and "different." Loretta Lynn's instantly recognizable delivery is one of the greatest voices in music history. As for "different," no songwriter has a more distinctive body of work. Like the lady herself, Loretta Lynn's songs shoot from the hip.
 October 12-15
Charleston Style Exchange Semi Annual Upscale Women's Consignment Event 
Who: Charleston Style Exchange
What: Fall 2016 Semi-Annual Upscale Women's Consignment Event
When: October 12-15, 2016, 9 am – 9 pm, times vary by day, see
www.charlestonstyleexchange.com
Where: Holiday Inn, 250 Johnnie Dodds Blvd, Mt. Pleasant
Ladies, it's time to turn your closet clutter into cash and give back to
an awesome cause! It's the 6th semi-annual upscale women's consignment sale event, the
Charleston Style Exchange! YOU can make money selling your new and gently worn
clothes you no longer need AND shop the closets of other women for a fraction of retail
prices AND give back to a local charity.
The event is FREE and open to the public on October 13-15, 2016 at the Holiday Inn at
250 Johnnie Dodds Blvd, Mt. Pleasant. Fashionistas will see hot list labels like Tory
Burch, Kate Spade, Lilly Pulitzer, St. John, Stella McCartney, Trina Turk, Coach, and
many more! VIP shopping (before the doors are open to the public!) shopping is available
the evening of October 12th for volunteers, consignors, military and education
professionals, and through the purchase of charity tickets.
October 14-15, 2016
Surf Film Festival 

When: October 14-15, 2016
Where:  Brick House Kitchen
Time: Various                                                                                                                   The 3rd Annual Carolina Surf Film Festival will be held on October 14th and 15th at the Brick House Party Plantation in James Island. This year's festival will feature: Q&A sessions with filmmakers, giveaways (including surfboard & skateboard giveaways), raffles to benefit Surfers Healing and Surfrider Charleston, vendors, artist, live music, food trucks, craft beers from local brewers.
October 16, 2016
Bulls Island Beach Drop
When: October 16, 2016
Where:  Bulls Island
Time: 11 am                                                                                                                                                             Captain Will and naturalist mate Nick lead this expedition bringing guests to one of the most secluded and pristine beaches in the world
October 19, 2016
TEDxCharleston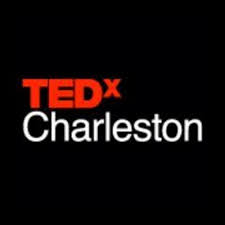 When: October 19, 2016
Where: Charleston Music Hall
Time: TBA                                                                                                        Tickets for the 2016 edition of TEDxCharleston, which will be held at the Charleston Music Hall on October 19th, go on sale on August 23rd. This year's event will explore the concept of Tipping Point in the community and around the world. This year's speakers will explore the concept of tipping points and how those ideas can ultimately create dramatic shifts and larger change
October 22, 2016
Castoff Monthly Fishing Tournament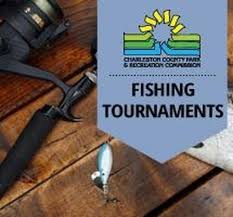 When: October 22, 2016
Where: Mount Pleasant Pier
Time: 7am- 3pm
The Mt. Pleasant Pier hosts four cast off fishing tournaments from May-Oct. Fishers can expect to catch fish like red drum, spotted sea trout, flounder, and sheepshead. Fishers can also find equipment rentals, tackle and frozen bait, and more to assist in their fishing.
October 22, 2016
Realm of the Spirit: Solomon R. Guggenheim Collection and the Gibbes Museum of Art Opens
When: October 22, 2016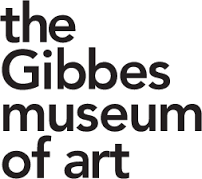 Where: Gibbes Museum
Time: 10am-5pm
The Solomon R. Guggenheim Museum and the Gibbes Museum of Art have come together to revisit the important intersection in institutional histories with Realm of the Spirit: Solomon R. Guggenheim Collection and the Gibbes Museum of Art. Realm of the Spirit features thirty-six masterworks presented in the original exhibitions by artists such as Marc Chagall, Vasily Kandinsky, Fernand Leger, Pablo Picasso, Robert Delaunay, Amedeo Modigliani, and Georges Seurat
October 22, 2016
Christ Our King and Stella Maris Fall Bizaar 
65th Annual COKSM Fall Bazaar
When: Saturday, October 22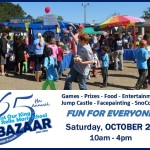 Where: 1183 Russell Dr., Mount Pleasant
Time: 10am-4pm
Christ Our King – Stella Maris School presents the 65th Annual Fall Bazaar, a day of fun for the whole family featuring games, prizes, confetti eggs, face painting, jump castles, cake booth, entertainment, crafts, book fair, Halloween costumes, and so much more! Enjoy great food, snow cones, hot dogs, cotton candy, funnel cakes and more. Everyone is invited to come and join in the fun!
Admission is free. Tickets are available for purchase for games and food. Parking available behind the school.
For more information visit http://Bazaar.COKSM.com
October 23, 2016
Bazaar at the Point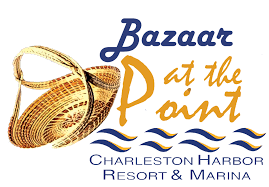 When: October 23, 2016
Where: Charleston Harbor Resort & Marina Lookout Pavilion
Time: 11am-2pm
Open and free to the public, Bazaar at the Point draws artisans, craftsmen, and other specialty vendors local to the area. Enjoy tapping your toes to live music Touch Tank, Corn Hole, Hermit Crab Races, Fossil Frenzy, live bee hive exhibit and kids' corner complete the afternoon. Charleston Harbor Resort and Marina, Four legged friends are welcome 20 Patriots Point Rd., Mount Pleasant. For more information please call (843)284-7022
Novemeber 6, 2016
Folly Jazz Festival 
When: November 6, 2016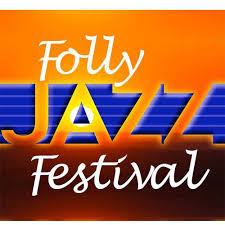 Where: Folly beach
Time: TBA
Celebrate the music that has been a part of Folly Beach since the Big Bands played on The Pier in the 40's. Visit the house where Gershwin wrote "Porgy & Bess" and enjoy dozens of free musical events during this weekend-long event. This event will take place November 5-6, 2016."
December 1o, 2016
The Nutcracker  
When: Decmeber 10, 2016
Where: Gaillard Center
Time: 7 pm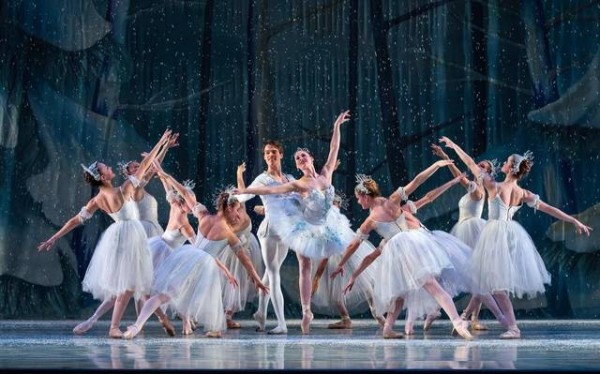 Celebrate the sights and sounds of the holidays with an all new production of the Charlotte Ballet Nutcracker from Artistic Director Jean-Pierre Bonnefoux. Bonnefoux has collaborated with a world-renowned design team to re-imagine treasured family favorite Nutcracker. Continue the holiday tradition and join the Charlotte Ballet, the Charleston Symphony Orchestra and over 100 dancers at Nutcracker.