Dr. Nicole Dahlkemper and her staff at Water's Edge Dentistry don't just want to help their patients have beautiful, healthy smiles – they want to form long-lasting relationships.
"We provide the best dental care, and we treat every patient like a member of our family," Dr. Dahlkemper stated. "I believe in honesty, equality, kindness and compassion, and I strive to live these values in my personal life as well as in my vocation."
The Water's Edge team offers everything from routine family dental care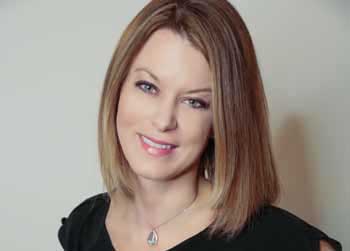 to complete mouth restorations. Dr. Dahlkemper also specializes in Invisalign, TMJ and sleep apnea.
Dr. Dahlkemper came to Mount Pleasant from Washington, D.C., where she practiced after completing her dental education. She received dual degrees in Biological Neuroscience and Psychology from Allegheny College before earning her DMD at Case Western Reserve University of Dental Medicine. Dr. Dahlkemper earned a fellowship at Las Vegas Institute for advanced Dental Studies and is one of the five youngest dentists ever to receive that fellowship.
"My patients are interesting, active, loving and kind people who I enjoy getting to know and help," Dr. Dahlkemper said.
She added that she believes in giving back to her adopted home and is a supporter of the Wando Band and the Choral Arts Experience. She also helps those in need by volunteering at the East Cooper Community Outreach free dental clinic and through her mission work abroad with the Dental Community Fellowship.
To learn more visit www.mycharlestonscdentist.com or call (843) 884-6166. Water's Edge Family and Cosmetic Dentistry is located at 1203 Two Island Court, Suite 101.