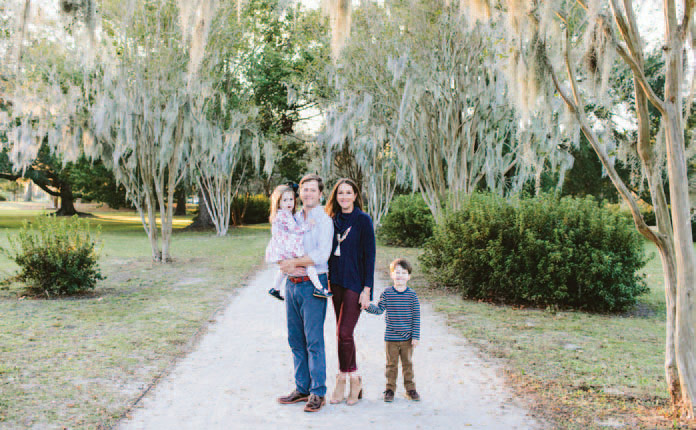 As a second-generation fabric expert, Jonathan Flanary understands that business and family are often interwoven.
Originally from Greenville, he grew up in his father's fabric store. But when he attended college at Charleston Southern University 20 years ago, he made the Lowcountry his home. He got his MBA from The Citadel, met his wife, Allison, got married and started a family.
Then, in 2014, Jonathan and his father, Ed Flanary, went into business together and founded Aiden Fabrics at the site of the former Fabric Emporium of Mount Pleasant. Today, the store continues to offer competitively priced discount items along with high-end designer fabrics.
The spacious showroom features a huge selection of fine home-decor fabrics, as well as rugs and custom furniture. Thousands of swatches hang throughout the designer gallery section of the store, allowing customers to select fabrics from well-known designers such as Robert Allen Kravet, Duralee and Thibaut. The area also provides a fresh design workspace where the staff can create all-encompassing interior-design packages for their clients.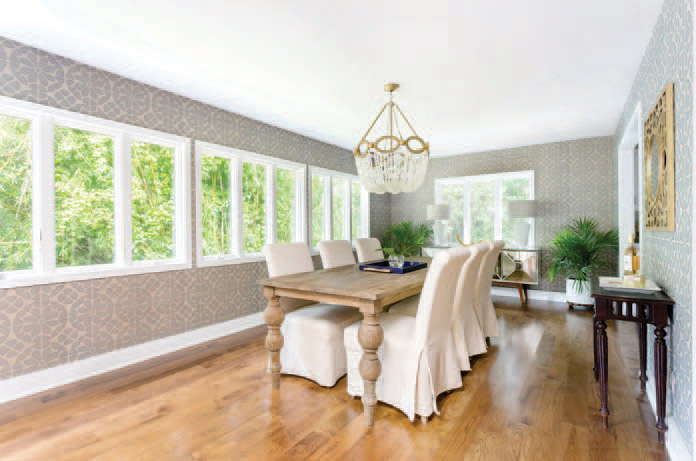 "Customers appreciate the ability to come in and sample fabrics – to take them home and get used to the colors," Flanary added.
At Aiden Fabrics, the staff works hard to provide beautiful design concepts and offers full turnkey service for clients. From everyday projects with one to two rooms to large beachfront homes with 11 rooms, the talented staff has built a portfolio that demonstrates their range of design capabilities.
Flanary said, "We pride ourselves on having a service-oriented team of designers that can take on any project."
The staff is also available to meet clients in their homes, where the creative process can flow, and they can see the design requests firsthand.
"In the past four years, the store has grown in terms of the services we offer, and we have been able to tailor our business to meet the needs of people in the Mount Pleasant community," Flanary said.
The store offers stain-resistant fabrics such as Crypton that are trendy and modern but also durable and functional. For indoor and outdoor furniture, they are the exclusive Sunbrella gallery dealer in the Lowcountry and also carry a variety of custom furniture brands that can brighten and improve any space.
As far as balancing running a business and his young family, Flanary admitted that "Every day is a new challenge," but he is excited to have a third generation in the fabric business. His wife works at the store doing creative content and web design, which means their two children spend a lot of time at the store, just as Flanary did when he was younger. The fabric store is named after their son, Aiden, 5, and their wholesale business is named after their daughter, Sadie, 3.
"It's rewarding to be working for the family," he said.
For more information, visit www.aidenfabrics.com, call 843-216-0008 or stop by the store at 1136 Hungry Neck Blvd. in Mount Pleasant.
By Pamela Brownstein