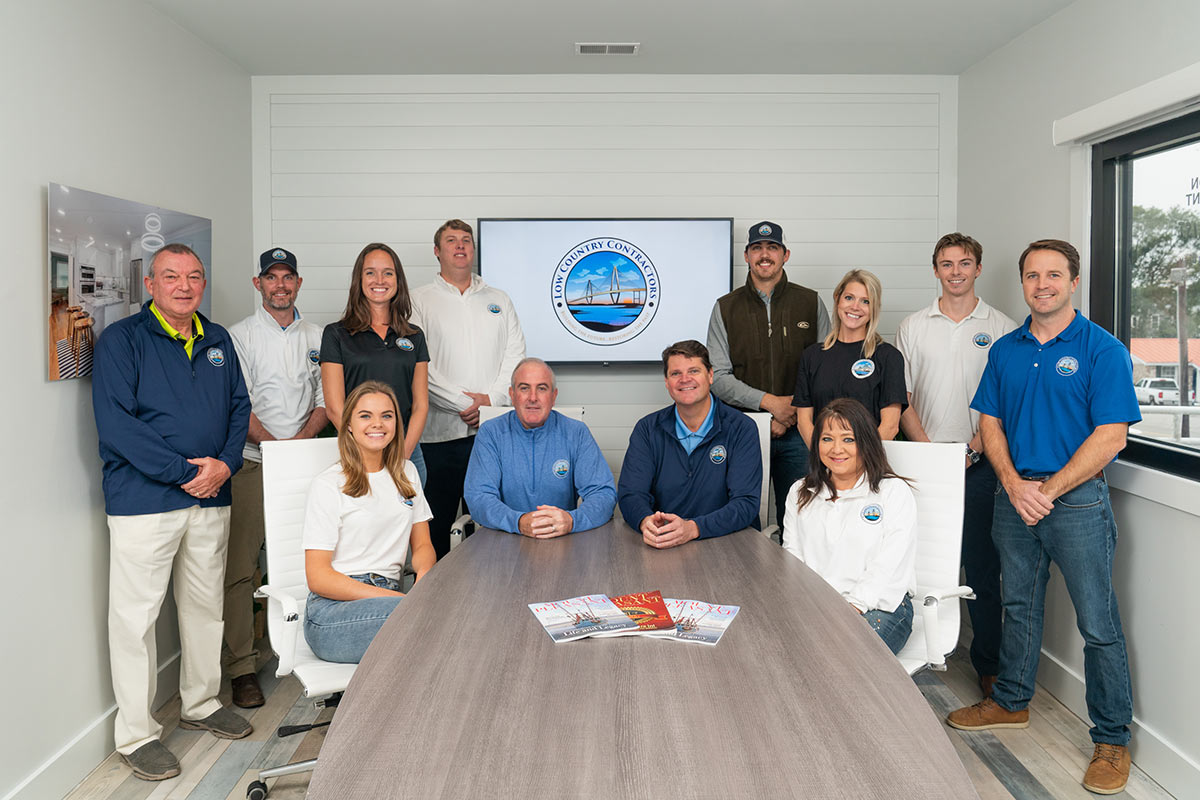 For essential businesses such as Lowcountry Contractors, work has not just held steady but actually grown in the past several months. After a short closure to regroup and set new COVID-19 safety protocols, Jeremy Blackstock's company reopened to respond to increasing requests for remodels, repairs and building projects.
Blackstock credits his healthy workload to the fact that families spending more time at home have become increasingly aware of and dissatisfied with their personal spaces. They want added comfort and designs that better reflect their tastes. Home projects, once casually relegated to a future date, now seem more necessary.
For some families, there is also more money in the budget to dedicate to these projects. "Some have used their stimulus checks; some have borrowed from vacation money; and many have taken advantage of low interest rates and cash-out financing," Blackstock explained.
As winners of the Best Home Improvement and Remodeling, Best House Painter and one of the Best Interior Decorators, this business has become known as a full-service shop for building projects. According to Blackstock, "Kitchens and baths are frequent remodeling projects. Some folks want bigger backyards, and some need spaces converted or added for home offices. Others decide this is the perfect time to replace windows or siding, or they want a new roof."
"Although 70 to 80% of our clients here are local, we use software programs that allow all our customers, near and far, to see the progress of their projects daily. They have access to updates, schedules and even weather forecasts, as well as progress notes and concerns. Great communication is definitely a major key to our clients' happiness and our success," he said.
The use of technology has been welcomed by both customers and employees because it lessens the need for face-to-face contact. At least 50% of sales calls are conducted through Zoom meetings. In-person meetings are often held outside with social distancing. Blackstock uses 3D models, and, before signing a project contract, he encourages clients to put on virtual-reality glasses to experience their finished space or project. Virtual openings have also been highly successful.
In keeping with COVID-19 guidelines, masks, shoe coverings and gloves are worn indoors at job sites. As an extra precaution, where possible, temporary walls are constructed to literally "wall off" the project from the rest of the family living space. Finally, the home is completely disinfected before being returned to the family.
Blackstock credits the lifelong relationships he has built with his loyal customers for the growth of Lowcountry Contractors. "Everyone on our team is local – we know each other, and we know our customers – and we all feel really blessed to be part of the Mount Pleasant Community," he said.
For more information, visit lowcountrycontractors.com, or call 844-777-3639.