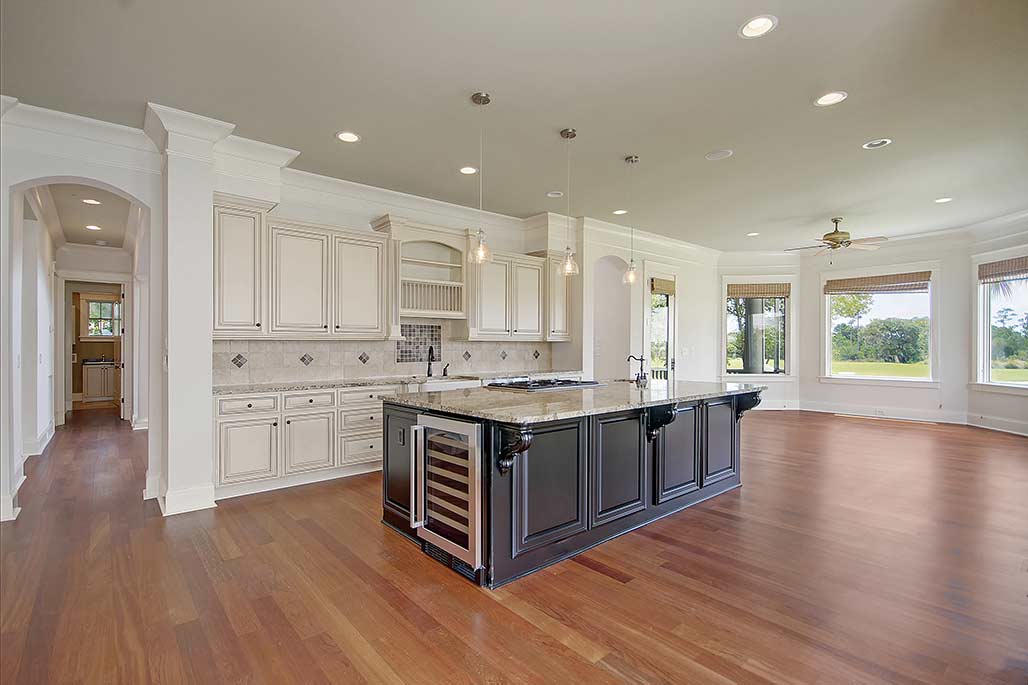 A Gathering Space…Finding traces of history in a modern home's keeping room
When Bill and Jackie Ellen moved to Mount Pleasant, the one thing at the top of their wish list was great views. "We wanted water views — views of the river and marshes. When we saw this home, we were transfixed by the views," Bill explained.
Their home at 1632 Rivertowne Country Road in the Parkers Landing section of Rivertowne Country Club is custom built, designed to maximize the views of the Wando River, Horlbeck Creek, wetlands, marshes and the 18th greenway on the Rivertowne Country Club golf course.
"When we moved away, I knew I was going to miss the views, but I didn't realize how much I would miss my keeping room," Jackie told us.
Keeping rooms can be traced to colonial America. It was a combined kitchen and living area where family members would sleep near the kitchen stove or fireplace, where the cooking took place, in order to keep warm.
Today's keeping rooms are an inclusive space that incorporate a modern kitchen with an additional room where family members and friends gather. The Ellen's beautiful home has an enormous keeping room and kitchen with two walls of cabinets, a large center island, a breakfast table area and a gathering space with room for sofas and chairs. The room is framed by colossal windows on two sides with water and nature views that stretch for miles.
"In our market, home buyers seek the perfect balance of inner and outer spaces that blend the natural beauty of our surroundings with the essential features of a home. Builders strive for this, even as their canvases have shrunk. They build on small lots in subdivisions with narrow streets and try to avoid views of the neighbors' homes and power lines. These unobstructed views are priceless," said listing agent Zelda Bryant with Bryant Real Estate Group.
Interior design trends are in a constant state of change. Wall and ceiling paint color, kitchen cabinet styles, layout and color, cabinet and door hardware, countertop color and materials, lighting, flooring and bathroom features — all of these trends shift from year to year as homeowners and home buyers try to keep up.
Yet the keeping room is a luxury that has lasted the test of time. We all want a keeping room with views of the natural beauty surrounding us.