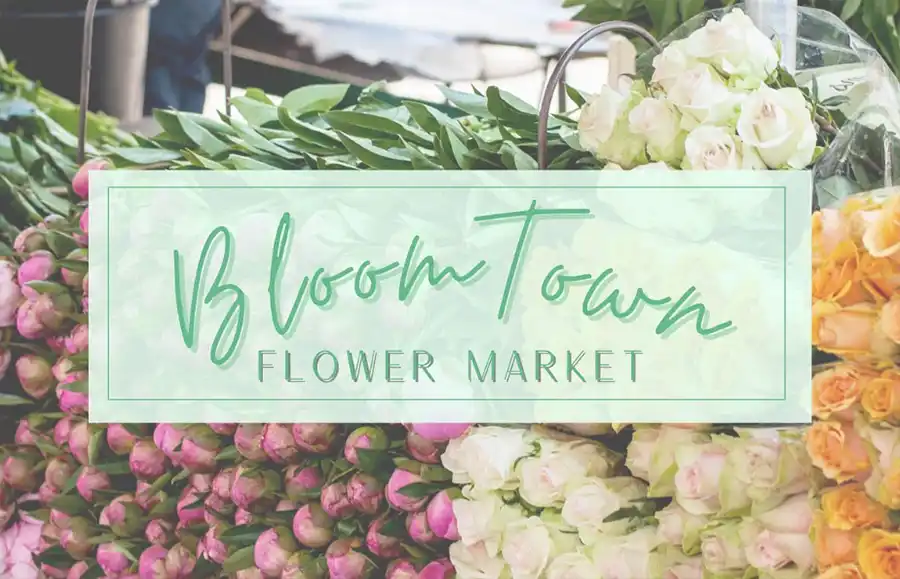 It's difficult to find many things more beautiful than a flower in full bloom. In and of itself, a flower is a work of art. But can it be taken to the next level? Is there a next level? CC and Lis, co-owners of BloomTown Flower Market, think there is. After years of dreaming about sharing their knowledge of the mighty bloom, they opened a business that's anything but your typical flower shop. They call their customers "flower friends," and they offer, well, everything. BloomTown has fresh blooms, faux flowers, vases, containers, florist supplies and more. They offer design workshops and workstations where you can expand your own floral skills.
"We take great pride in our custom walk-in cooler where everyone can shop," said CC. "We're most proud of our local and US-grown blooms and greens, be they peonies, parrot, fringe or French tulips. From Oregon to South Carolina, we strive to source as locally as possible but still order flowers from farms across the world."
You can visit BloomTown to curate your arrangement of hand-selected blooms and get involved in the artistry yourself. As CC put it, "We encourage our customers and teach them how to create their very own custom designs. Being part of the design process is so meaningful and rewarding for both the flower designer and their recipient."
Also, if you are in the flower, restaurant or hotel business, please check in with us on our wholesale program.
For more information, please visit BloomTownFlowerMarket.com, or call 843-388-7543.
By Jack Lovingood