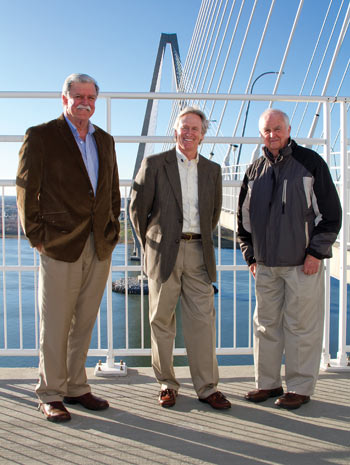 It was Sunday, April 2, 1978. A brilliant blue sky and intense sunshine welcomed an enthusiastic group of runners to Patriots Point in Mount Pleasant. Little did they know that they were laying the building blocks of an incredible legacy – the Cooper River Bridge Run.
The heat was on – literally. The race-time temperature climbed to a balmy 82, quite warm for early April, even in the South. The race organizers were sweating for another reason, however. They expected between 500 and 600 participants for the inaugural run, but an additional 350 or so showed up at the starting line. They actually ran out of applications.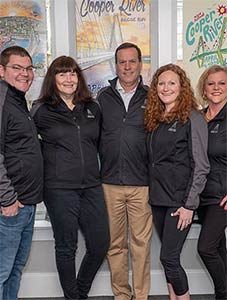 Despite these obstacles, a crowd of nearly 1,000 took off from Patriots Point, bounded across the Silas Pearman Bridge, wound through the streets of Charleston and finished the 10-kilometer race at the Battery. Their strenuous efforts that day were the beginning of what would become a premier, annual celebration, not only for Mount Pleasant and Charleston but for the entire Lowcountry and beyond, drawing tens of thousands of runners and walkers from around the world.
This year will mark the 36th edition of the Cooper River Bridge Run, now on its third bridge: the Silas Pearman for two years, the Grace Memorial from 1980 to 1994, the Pearman again from 1995 to 2005 and the Arthur Ravenel Jr. Bridge since 2006. Runners have adjusted to different routes and survived a variety of weather issues, but they have kept coming in massive numbers.
Organizers expect more than 40,000 people for the 2013 race, which will raise thousands of dollars for area charities and contribute immensely to the local economy. This Lowcountry-altering event grew from one man's simple vision of promoting personal health.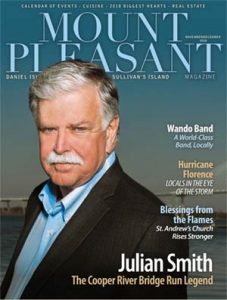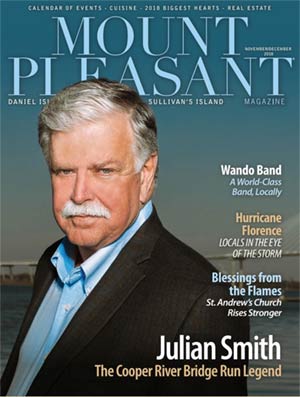 Dr. Marcus Newberry was the dean of the College of Medicine at the Medical University of South Carolina in Charleston in 1977. He had been in the Lowcountry since 1971, and during his residency training had, he admitted, packed on some extra weight, so he began running to get in shape. While visiting family in Cleveland, Ohio, he discovered that the local Bonne Bell plant had a running track for its employees, complete with rolling hills.
"I thought to myself, 'Gosh, if a cosmetic company could do that, a medical university should do it in spades,'" Newberry recalled.
He liked the idea of a race through the streets of Charleston, and everyone he talked with about such a race reached the same conclusion.
"If you're going to have a race, you should go over the only mountain in town," he remembered. "And of course, we all looked at the bridge."
Newberry's next move was a conversation with Terry Hamlin, a colleague at MUSC, a chemist and the president of the Charleston Running Club. He was encouraged by Hamlin's response.
"He said, 'What do you think about trying to form a race over the Cooper River Bridge from Mount Pleasant to Charleston?'" Hamlin recalled. "I said, 'I think that's a great idea. Let's run with it.'"

Run with it they did. They formed a 12-person committee which, within a few months, had secured a route, parade permits and police and developed protocols for timing. They advertised the event and signed up runners. And, just a few days before the race, they ran into what appeared to be a brick wall. The head of the South Carolina Department of Transportation called to let them know that the bridge was off limits.
"He said, 'You can have a race anywhere you like, but I'm not going to let you use the Cooper River Bridge,'" Hamlin noted.
"The Highway Department really didn't want us to use the bridge," said Newberry. "[Its] position was if [it] closed the bridge for us to have a run, not only would it cause a traffic inconvenience but everybody would want to do it."
Undaunted, they turned to State Sen. Dewey Wise, a member of the Cooper River Bridge Run Committee and the Charleston Running Club. He quickly introduced and pushed through legislation securing the bridge for the race, and the event was back on track.
"So there's actually a law giving the Medical University of South Carolina and the Charleston Running Club use of the Cooper River Bridge one day a year ad infinitum," said Hamlin.
Thousands of feet pounded the bridge on that April day in 1978. Even though more than three dozen runners needed hospital treatment for heat-related complications, the race was declared a success. Newberry and Hamlin still have a difficult time grasping how the first Cooper River Bridge Run snowballed into an international event.
"I can still close my eyes and remember that first time," said Newberry. "I think it's something everyone can be proud of. I know I'm proud of it."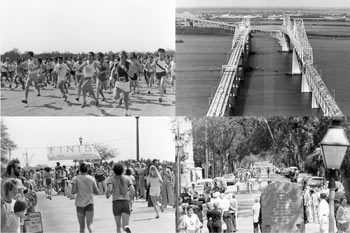 "After two or three years, we started thinking this could be a major race," Hamlin said. "We projected, after a few years, that the race may have the potential to actually get up to 10,000 people. We never dreamed of 40,000 to 45,000 people."
For the past 20 years, Julian Smith has served as executive director of the Cooper River Bridge Run.
"I'm just very passionate about it," Smith said. "When I got involved in the race, it was relatively small – 6,000 people and a budget of $100,000. Now it's a $3-million budget and 43,000 people."
Much of that money goes to the company that times the race, fencing, billboards, brochures, magazines, police security, banners, T-shirts and race numbers. Shuttle buses alone cost $100,000. It takes 3,500 volunteers to make it all happen.
"It's a lot to put on the race," admitted Smith, who travels extensively to study other races in hopes of constantly improving the Cooper River Bridge Run.
Smith became involved in the bridge run when he was the director of the MUSC Wellness Center. It was a natural fit; he grew up running in Mount Pleasant, following the recommendation of a doctor after a bout with rheumatic fever
"My father used to take me over to Hampton Park and make me run in the morning before school. So I was running way before my time," Smith smiled.
Even after two decades, he said the start of the race is always special.
"To me, you know, the start is just spectacular. We have all 40,000 people lined up to go. And now we're starting people in waves. We start three to five thousand people in each wave," he said. "There's just something about getting over the bridge."
Smith maintains that the race, now a weekend-long event, has a $30-million economic impact on the region. Besides the actual road race, there are walks, a wheelchair race, a pre-race expo and a Taste of the Bridge Run event – now at two locations.
Racers and visitors come from across the United States and abroad. Many plan vacations around the events. Hotels are packed, restaurants buzz and shops cash in.
"It's the perfect time of year to come to Charleston," said Smith. "It's just a party weekend. Everyone comes here to party."
The money the race raises is spread throughout the region. Twelve charities, each supplying 100 volunteers, receive $100,000, other funds are directed to the Bridge Run Foundation for a grant program, and a scholarship fund has been established for culinary arts students at the Art Institute of Charleston.
Each year, the artwork contest doles out a $1,000 prize to the artist whose work adorns posters and race materials. All entries are auctioned off for charity.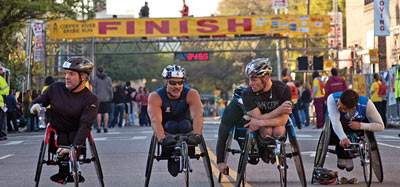 Nowadays, the Cooper River Bridge Run begins along palmetto-lined Coleman Boulevard in Mount Pleasant, winds northwest past Patriots Point, crosses the Arthur Ravenel Jr. Bridge, twists down the Charleston peninsula on Meeting Street and turns onto King Street. Runners will cross the finish line at Meeting and King near Marion Square.
More than thirty-five years and millions of dollars later, the Cooper River Bridge Run still concentrates on its original goal: encouraging participants to invest in their health. Hamlin continues to champion that cause, even though he races with somewhat of a handicap. He ran in the first race and many others, and, in 2012, he competed for the second time without the leg he lost in a farming accident in 2010. He was fitted with a prosthetic leg the previous November, and, by the spring, was ready to race again. Supporters wearing "Run, Terry, Run" T-shirts cheered him on.
"I turned the corner to come down Meeting Street, and there were all these people in these shirts standing alongside the corridor there. And at the finish line, when you come through the chute, they were all there," Hamlin remembered fondly. "It was just an incredible thing."
Thirty-five years after he joined a thousand or so other runners in the inaugural run across the Cooper, the event remains a passion for Hamlin. For the first time in 2012, the Cooper River Bridge Run featured a Terry Hamlin Mobility Impaired Division. The race also will continue to hand out its long-standing Dr. M. Newberry Award for the first male and female runner from the tri-county region to cross the finish line.
"I think it really has done what we intended it to do, which is encourage health and fitness in the community," Newberry reflected. "I believe there is even more we can do when we look down the road."
For everything Bridge Run related, visit www.BridgeRun.com