Mount Pleasant Magazine is loved by 80,000+ readers per issue and trusted by advertisers for decades.
We love to help grow local businesses. Each issue of Mount Pleasant Magazine has readership in some of South Carolina's most desirable zip codes including Mount Pleasant, Daniel Island, Sullivan's Island and the Isle of Palms. Our online reach is even greater due to our engaging communities on Instagram, Facebook, plus our extensive geofencing designed to increase digital readership.
It would be a privilege to help you grow your business through our multimedia approach. Please fill out the form below.
See the Marketing Partners videos and marketing PDFs below.
Citadel Graduate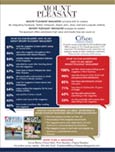 College Readership Survey
Airport Distribution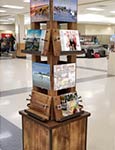 Newcomers Marketing