We are thrilled to announce our list of winners of The Best of Mount Pleasant. This year, we have six categories with hundreds of winning titles.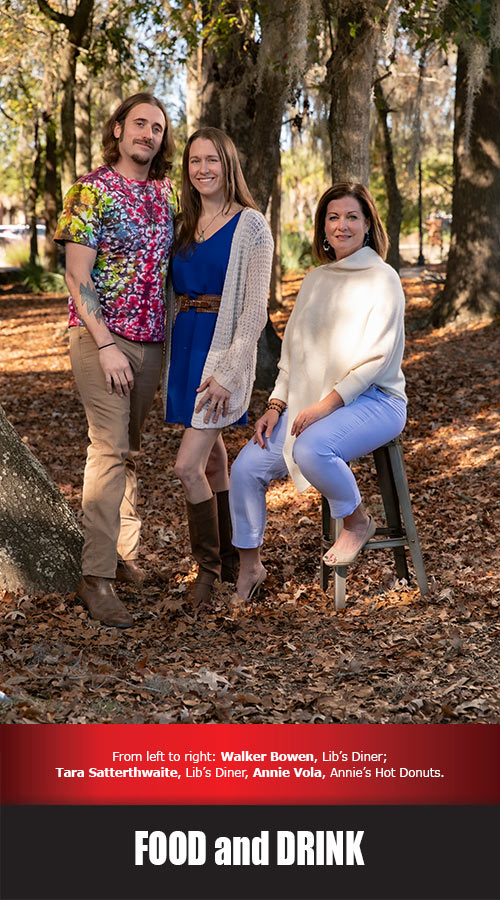 Best Asian Restaurant
It's easier to think of Basil as an all-inclusive Thai and vegetarian restaurant than to remember all of its many mouth-watering options. Located in the Shoppes at Seaside Farms, Basil offers basil rolls, curry, pad thai, pad prik, tom kha, appetizers, ginger beer, a full bar and so much more!
Other finalists: Fuji Sushi Bar, Pattaya Thai Restaurant
Best Bakery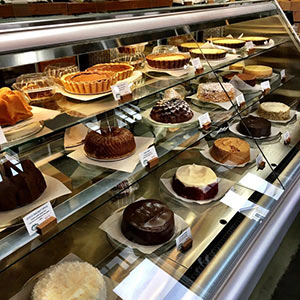 Originally founded by Joey and Stacy Rabon in downtown Georgetown, S.C., Kudzu has grown — as its plant-inspired name suggests — into a complete, quality-meal bread market. The bakery offers bread options galore: buttermilk white, honey whole wheat, French, tomato onion, cinnamon raisin and pumpkin — all handpicked and tested for taste, quality and value.
Other finalists: Bakies at I'On, Gala Cafe and Bakery
Best Inside Bar
It doesn't get more savvy than SAVI Cucina + Wine Bar! Boasting the Wine Spectator's Award of Excellence in both 2020 and 2021, the place is hard to beat for ambiance, options and amazing wine. With house-made Italian cuisine, chophouse favorites and more than 30 vinos to choose from, Cucina always has the best options.
Other finalists: Opal Restaurant and Bar, Charleston Sports Pub
Best Outdoor Bar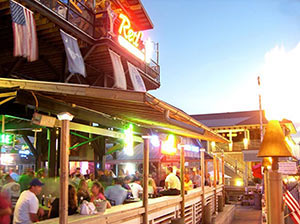 A multiple Best Of winner, Red's Ice House strikes again! The rooftop bar on Shem Creek practically steals the show. Whether you come for the shrimp, oysters, seafood platters, drinks or view, the scenic Charleston sunsets and Lowcountry wildlife vistas make Red's rooftop the zenith for outdoor bars.
Other finalists: Saltwater Cowboys, Water's Edge
Best Barbecue
Barbecue is about two things: unbeatable taste and easy fun. Home Team Barbecue features plenty of oversized picnic tables, six extra-large TVs for game day, cornhole boards and some of the best pickins in town. Join this smokin' soiree the next time you're craving good Southern barbecue.
Other finalists: Lewis BBQ, Melvin's BBQ
Best Barista
Tidal Grounds is a place born of family, food and a homey atmosphere. Be it coffee, loose-leaf tea or unbeatable pastries from two local bakeries, owners Ray, Julie and daughter Janelle will start your day right. Janelle's smiling face has even seeped into the hearts of our readers, who have crowned her queen of the baristas!
Other finalists: Matthew McClure – Starbucks, Jake Meyer – The Refuge
Best Bartender in Mount Pleasant
"They" say Mark Pulley was never actually hired to tend bar at Charleston Sports Pub, because he was already in place when the bar opened. He just comes with it. Pulley is a part of the experience, and he has fans all over Mount Pleasant singing his praises.
Other finalists: Lincoln from The Southern, Bryant Darigan from SAVI Cucina + Wine Bar.
Best Biscuits
These Vicious Biscuits are coming for you with irresistible taste that cannot be outrun. With 15 recipes, Vicious Biscuit serves made-from-scratch biscuits for breakfast, lunch and brunch seven days a week. Be it the Vicious Benny or The Flame Thrower, you'll be chomping at the bit — or biscuit — for your next bite.
Other finalists: Callie's Hot Little Biscuit, Flying Biscuit
Best Breakfast
Another Best Of winner from 2022, Mount Pleasant staple Page's Okra Grill isn't going anywhere. With simple Southern cuisine, elements of traditional coastal seafood, their daily house specialty of shrimp and grits, tasty homemade desserts and homemade bloody Mary mix, it's impossible to find anything comparable to Page's!
Other finalists: Vicious Biscuit, First Watch
Best Brunch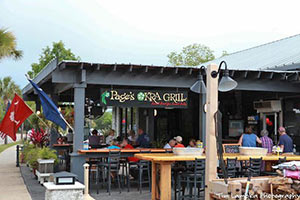 As if winning best breakfast isn't enough, Page's Okra Grill claims the best brunch title as well! Go ahead and sleep in before working your way through the fried green tomatoes, loaded tater tots and Shem Creek Omelet. They'll have a mimosa carafe waiting!
Other finalists: Acme Lowcountry Kitchen, Grace & Grit
Best Budget-Friendly Meal
We can't believe it! For its third Best Of win, Page's Okra Grill is back and on a budget! According to your East Cooper neighbors, the pancakes, waffles, seafood mac & cheese, southern fried pork chops, redneck rolls, fried flounder, eggs and holy water cocktails are also affordable. Is there any better news?
Other finalists: Juanita Greenberg's, Chick-fil-A
Best Burger
At Sesame, you might have as much fun trying to decide what to order as you do actually eating. Their signature burgers include the Down South, Napa Valley, Hangover, Park Circle, Cowboy, Memphis and classic cheeseburger. If you can't make up your mind, you can always build your own. The options are endless. This burger is more than a meal; it's an experience.
Other finalists: Poe's Tavern, Burton's Grill & Bar
Best Catering Company
Everybody will leave talking about the food! Whether it's weddings, client appreciation events or special celebrations with family and friends, Hamby Catering will help you create lasting memories. In business more than 40 years, Hamby's offerings include customized menu creation, balanced beverage pairing, professional event service, design and décor planning and rental coordination. They make it easy — and full of "tasteful" options.
Other finalists: Top Shelf Catering, Southern Bear Catering
Best CHEF
Something smells good in the kitchen! From Lyon, France, Chef Nico Romo is the youngest-ever U.S. member of The French Culinary Academy and Master Chefs of France. He is one of just 66 French Master Chefs in the country, and the only recipient in South Carolina. His creations are found at Nico Oysters and Seafood.
Other finalists: Michael Semancik, Brett McKee
Best Brewery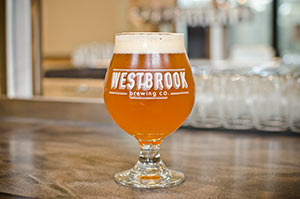 It's art in a bottle! Whether you're a local, a frequent Lowcountry visitor or just passing through the area, a tour of the Westbrook Brewery is a must. With more than 100 in-house crafted beers, a features tasting room and an outside beer garden, a walk through Westbrook is an afternoon to savor.
Other finalists: Hobcaw Brewing, Ghost Monkey Brewery
Best Beer Selection
99 bottles of beer on the wall, 99 bottles of beer! With 15,000 square feet of liquid goodness, Bottles is a beer, wine and spirits beverage superstore. Stocking a superior assortment of local, imported, domestic and craft beer, Bottles also keeps a world-class selection of high and low wines ready for a perfect pairing.
Other finalists: Charleston Sports Pub, Rooted Bottle Market and Bar
Best Deli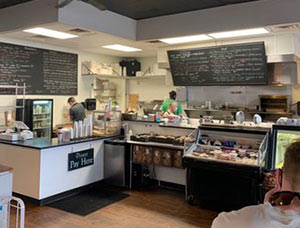 Superior sandwiches aren't hard to find at this East Cooper fan fave. Lifelong restaurateur Shannon Campbell loves to make people happy by serving great food in a comfortable, friendly environment. Be it a Reuben, Godfather, Cuban, Muffaletta, Coal Miners Daughter or classic BLT, Campbell ensures your satisfaction at Mozzo.
Other finalists: East Bay Deli, Joey Tomatoes
Best Dessert
Does it get any sweeter? Another double Best Of winner, Kudzu Bakery's desserts are a neck-and-neck tie with its breads. Among its assortment of 33 cakes, pies and cookies, you're sure to find something to sweeten your day.
Other finalists: SAVI Cucina + Wine Bar, Izzy's Scoops & Sweets
Best Doughnuts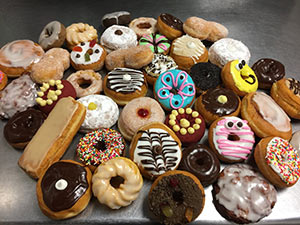 The Godfather is chosen. Joey Bag a Donuts serves an array of bagels, breakfast sandwiches, cafe beverages and, of course, donuts. Choose from over 20 varieties that have been carefully perfected over the past 17 years. This is an offer you can't refuse.
Other finalists: Annie's Hot Donuts, Krispy Kreme
Best Food Delivery
DoorDash has sprinted its way to number one. With one of the largest networks of restaurant delivery options in Charleston, choose from 132 restaurants near you to be delivered in under an hour. Track delivery right to your door. It doesn't get any more "dashing" than that.
Other finalists: Uber Eats, Grubhub
Best Food Truck
It's a mad dash to the Dashi food truck! An array of tacos, stir-fries, wraps, burritos, desserts and much more, this smorgasbord on a truck has something for everyone. Adults are flocking to the Dashi truck like kids to the ice cream man. If you see 20 adults running down the street waving cash, it's likely that Dashi is just around the corner. Yum!
Other finalists: Rocket Burger, Lib's Diner
Best French Restaurant
Led by French Master Chef and double Best Of winner Nico Romo, Nico Oysters and Seafood serves French cuisine prepared in a wood-fired oven. With ingredients sourced from Lowcountry waters, and a curated selection of the country's most coveted raw oysters, Nico's offers Shem Creek a fresh, unique take on French fusion seafood.
Other finalists: Saveurs du Monde, Ville Sainte
Best Fried Chicken
Page's Okra Grill carves a fourth notch in the Best Of belt! Offering patrons its signature fried chicken in a variety of ways, such as southern fried chicken livers, hand-cut country fried chicken, marinated grilled boneless chicken and whole fried chicken dinners with choices of white or dark meat, it's easy to see how Page's keeps raking in the accolades!
Other finalists: Kickin' Chicken, The Basement
Best Grilled Cheese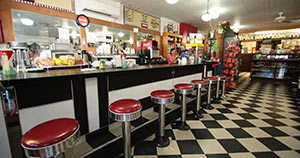 It's where generations have made memories. Whether you prefer the grilled cheese sandwiches alone or with milkshakes like your grandparents had as teenagers, let Pitt Street Pharmacy fix you up. The good old days are really so nearby.
Other finalists: Ye Ole Fashioned Ice Cream, East Bay Deli, Owlbear Café, The Basement
Best Grits
Monikered as the "Incorrigible Grits Tinkerer," Grace & Grit Chef Frank Kline and team will wow you with an ever-growing repertoire of delicious flavors. Done in chef-to-table fashion by personally walking the dining room, making rapport with guests and seeing to it that everyone is happy, the chef at this restaurant is the extra ingredient in the long-loved Southern staple.
Other finalists: Acme Lowcountry Kitchen, Page's Okra Grill
Best Happy Hour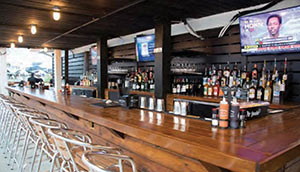 Come on and get happy at Saltwater Cowboys! Though a relative newcomer among Lowcountry restaurants, Saltwater Cowboys caught on fast and is now one of Shem Creek's finest. Established in 2017, with a passion for perfectly crafted cocktails, the SWC happy hour is something you will look forward to all day long. Get in the "spirit!"
Other finalists: Water's Edge, Charleston Sports Pub
Best Hot Dog
Voted all of Charleston's best hot dog for 20 consecutive years, the fold east of the Cooper tend to agree. Jack's Cosmic Dogs' all-beef dogs, handcrafted sausages, sandwiches, veggie bites, fresh-cut fries, soft serve, drinks and all-around fun atmosphere will help you see why the food is out of this world.
Other finalists: Skoogies, Johnny's Hot Dogs
Best Ice Cream
We all scream for ice cream! A Lowcountry staple since 1972, Ye Ole Fashioned Ice Cream has grown to six locations on the strength of its award-winning ice cream. With over 30 flavors, the sky is the limit. A massive sundae, famous banana split or milkshake, it is all amazing, and best served with a nap under a Palmetto tree.
Other finalists: Izzy's Scoops and Sweets, Marble Slab Creamery
Best Italian Restaurant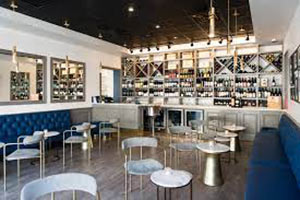 A multiple Best Of winner and high-place finisher, SAVI Cucina + Wine Bar's Italian side alone will keep you coming back. From its Neapolitan-style pizzas to the handmade seafood ravioli, Italian wedding soup or linguine con vongole with local clams, you'll think you've died and gone to Italy!
Other finalists: La Pizzeria, Bricco Bracco
Best Kid-Friendly Restaurant
Coastal Crust creates the kind of meal that has kids of all ages smiling and eating every bite. Family-owned and using only local ingredients, Coastal Crust's trademark wood-fired Neapolitan-style pizzas, fresh salads, antipasto options, desserts and made-from-scratch pastas will keep you biting as much as your kiddos.
Other finalists: Mellow Mushroom, Chick-fil-A
Best Mac 'n Cheese
Mount Pleasant is craving mac & cheese from Crave! The gourmet take on the traditional dish is only one item that makes this menu so mouthwatering, but it's unforgettable. Their nationally and globally acclaimed dish consists of 10-year cave-aged sharp cheddar, imported parmigiana, hand-made mozzarella, Italian cavatappi pasta and chef's secret ingredients. Is your stomach talking to you yet?
Other finalists: Home Team BBQ, Charleston Sports Pub
Best Margarita
Want to know what puts the soul in a margarita at Sol? Perhaps it's the nearly 70 premium fine-aged tequila selections. From sipping tequilas to premium Milagro — and blended with freshly- squeezed citrus juices and homemade sour mix — these margaritas are different. Our readers noticed and spoke up, the sweetest hint of lime still on their breath.
Other finalists: Mex 1 Coastal Cantina, Santi's, Agaves Cantina
Best Mexican Restaurant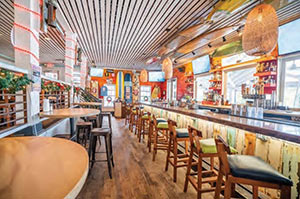 Olé! Mex 1 Coastal Cantina was inspired by the owner's surf trips down the Baja Peninsula on Mex 1 highway. Fueled by the area's light, fresh flavors served in cantinas dotting the coastline, the local restaurant brings an authentic taste of a specific part of Mexico to the Lowcountry. With these tacos, margaritas and flavors, Baja is as close as Park West.
Other finalists: San Miguel, Agaves Cantina
Best Pizza
This pizza is primo. Starting as a humble storefront in 2007, La Pizzeria Italian restaurant prepares fresh, local ingredients every day for what its creators call Italian comfort food. It's the kind of pasta, lasagna and pizza your Italian mom would have made. So, cozy up to the best pizza pie in town!
Other finalists: Iggy's Pizza, Coastal Crust
Best Place to Dine Outdoors
Red's Ice House is mentioned so many times, it's becoming a town mantra. Not many restaurants can boast the outdoors as a signature attraction, but Red's is an exception to beat all exceptions. Located on historic Shem Creek, it's no wonder that Red's notches another Best Of win for its rooftop views, tasty food, fun crowds, super sunsets and second-to-none spirits!
Other finalists: Tavern & Table, Saltwater Cowboys.
Best Raw Bar
Harvesting a third Best Of nod from the community, Nico Oysters and Seafood wins another category with its marquee attraction: the raw bar. Oysters on the bar come from all around North America but include choice catches from the nearby ACE Basin and Lady's Island in S.C. Crack open and shell and join the true Lowcountry pastime with the best!
Other finalists: IOP Raw Bar, Pier 41
Best Restaurant to Take an Out-of-Town Guest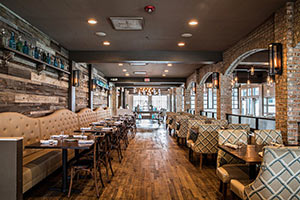 Another Best Of win for Tavern & Table advises residents to take the house guests on a Shem Creek culinary adventure. Designed on the concept of old-school taverns as a local gathering place for close friends, family and guests, this restaurant is about the food and feels. Of course, your guests might never want to leave once they experience T&T's food, rustic atmosphere and scenic waterfront.
Other finalists: Saltwater Cowboys, Page's Okra Grill
Best Restaurant Service
In the Best Of winner's circle for a whopping fourth time, SAVI Cucina + Wine Bar's incredible service has put the local haunt on top again. Timely orders, table deliveries and personable servers are as much a Cucina's hallmark as the atmosphere and cuisine. Mount Pleasant has spoken loud and clear!
Other finalists: Red Drum, Opal Restaurant and Bar
Best Ribs
When you're in the mood for a "mess" of food, ribs from Home Team Barbecue won't let you down. Whether half-rack or full rack, their St. Louis cut ribs are always primed to take center stage on this finger-lickin' menu. Evidence of a great meal will show all over your face!
Other finalists: Melvin's BBQ, Swig and Swine
Best Seafood
Nico Oysters and Seafood is at it again. The difference in taste comes from both choice of ingredients and the nonpareil preparation of French Master Chef Nico Romo. Fried, wood-fired or roasted, Nico's seafood transports patrons to the place where France borders the Lowcountry. It is a place found only on the palate.
Other finalists: Acme Lowcountry Kitchen, The Wreck of Richard and Charlene
Best Server in Mount Pleasant
It's no surprise that the winner of best service also boasts the best server. SAVI Cucina + Wine Bar puts the limelight on server Linda as the area's best. No matter what time you arrive or what you order, Linda's smiling face, engaging personality and efficient service will make you want to ask for her by name!
Other finalists: Danica Sinclair of The Refuge, Stephen Touchberry
Best Shrimp 'n Grits
What more can be said about this five-time Best Of winner? Maybe that Page's Okra Grill has a house specialty that people buzz about far outside the confines of the Lowcountry. The shrimp and grits have a national reputation and taste all their own and have been featured on the Travel Channel and in Southern Living magazine. Most exciting, they are chosen best by their own community time and time again.
Other finalists: Grace and Grit, Acme Lowcountry Kitchen
Best Steak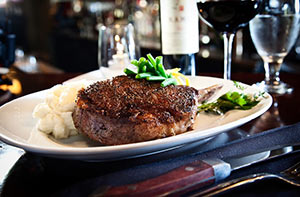 Having the best steak in Mount Pleasant is no mean accomplishment. But Langdon's classic fine dining is a perennial favorite. Led by Chef/Owner Patrick Owens, Mount Pleasant's only AAA Four Diamond restaurant fuses Lowcountry and global flavors with warm hospitality in a refined, contemporary setting. That's something to sink your teeth into.
Other finalists: Red Drum, Opal Restaurant and Bar
Best Subs
Mount Pleasant loves it "Mike's Way!" Jersey Mike's subs are made so simply, efficiently and commonly that it's sometimes easy to take the quality for granted. But whether you prefer their Original Italian, Jersey Shore's Favorite, Famous Roast Beef and Provolone, or just the time-honored American Classic, you can taste the excellence in every bite. Sometimes the best is also comfortable and convenient.
Other finalists: Primo Hoagies, Publix
Best Sushi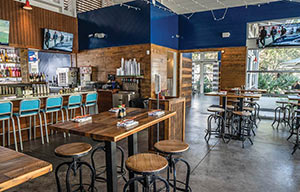 We love rolling with Locals! This unique sushi, often fused with a host of ethnic influences, is unlike anything ever tasted. The food can stand on its own, but the fact that it's paired with an atmosphere crafted just for the good ol' guys and gals of the town puts the wasabi on top. Shhh…we think the tourists are catching on!
Other finalists: Fuji Sushi Bar, Wasabi
Best Takeout
The accolades continue to pile up for SAVI Cucina + Wine Bar. This time Mount Pleasant brags on one of their favorites for the takeout. At the wire, the fan-fave prevailed over some stiff competition. This restaurant shows what it means to go the extra mile!
Other finalists: Five Loaves, Mi Xao, Melvin's BBQ, Bon Banh Mi, Chick-fil-A, Mario's Peruvian Chicken, Locals, Spice Palette
Best Tex-Mex
This "Sol-driven" train stops at the border for a bite. Already noted for their margarita, another star of Sol is the wood fire grill. When fresh seasonal ingredients, select spices and unique blendings of bold Southwest flavors dance on that grill, magic is made.
Other finalists: Mex 1 Coastal Cantina, Cantina 76
Best Wine Selection (Local)
For their seventh and last Best Of win, SAVI Cucina + Wine Bar's wine list officially gives them more rings than Michael Jordan. With over 30 wines available by the glass and several hundred by the bottle, choosing is the hardest part. However, once the wine hits the palette, it's clear that the deliberation was well worth the time.
Other finalists: Rooted Bottle Market and Bar, Ardoa Wine Bar
Best Wine Selection (Chain)
Providing an extensive selection of wines, spirits and beers at rock-bottom prices is what Total Wine is all about. One would have to travel to the ends of the earth to find something not carried by this wine superstore founded by a pair of brothers determined to offer all the wines on your wish list.
Other finalists: Bottles, Rooted Bottle Market and Bar
Best Wings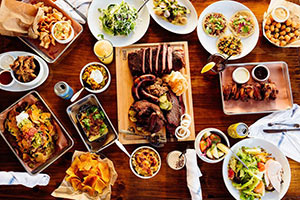 In keeping with their no-frills simplicity, Home Team Barbecue's third Best Of win features their unbeatable wings. Options like Fiery Ron's smoked chicken wings, in either dry rub or Alabama white, have Mount Pleasant fans jumping up and down.
Other finalists: Charleston Sports Pub and Blues House of Wings
Best Daniel Island Happy Hour
Ristorante Lidi, inspired by the world's great Italian family restaurants known for simple, authentic dishes in intimate contemporary settings, not only brings tasty Italian dishes, salads, vegetables and specialty items, but a happy hour the islanders love. The beer, wine, cocktails and even non-alcoholic drinks offer just what you need to leave work behind and get back on island time.
Other finalists: Wasabi, Viva Tacos & Tequila
Best Daniel Island Restaurant
Sermet's Courtyard makes for a tasty trip to Daniel Island. Green salads, roasted tomato & mushroom soup, shrimp ravioli and scallop risotto have made mouths water for years. The memory on the palette has made Sermet's synonymous with Daniel Island.
Other finalists: The Kingstide, Viva Tacos & Tequila
Best Downtown Charleston Bartender
Though sometimes referred to as the "hospitality expert," Justin Carter is just as at home with bartender, or any other title at Halls Chophouse, as long as he's serving familiar drinks, trying new combinations and making friends old and new. That's why everyone loves him; he's just the real deal who's passionate about what he does.
Other finalists: Peyton Epps, Hunter Miles, Joe Vial
Best Downtown Charleston Happy Hour
It stands to reason that the place with the best bartender also boasts the best happy hour. The top shelf spirits, unique blends, hospitable environment and innovative mixologists bring a little something extra to the happiest hour of the day at Halls Chophouse.
Other finalists: Henry's, Amen Street Fish and Raw Bar, Edmund's Oast, High Cotton
Best Downtown Charleston Restaurant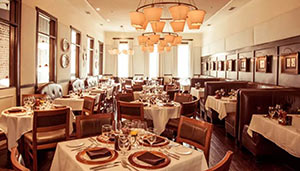 Family, fine dining and fellowship is what it's all about. The Hall family opened Halls Chophouse Charleston in 2009, but their pursuit of exceptional hospitality started long before. Now their steaks and other top-notch foods compare only to their bartender and hopping happy hour. This dining experience —a combination of impeccable service and high-end tastes — has Mount Pleasant residents speeding over the Ravenel. Just remember to buckle up for a culinary journey unlike any other.
Other finalists: SNOB, Oak Steakhouse, 167 Raw
Best Park Circle Bartender
Since 2012, Cami Kind has been making drinks at The Sparrow for thirsty customers. She will offer you a strong selection of imports, craft beers, local ales and lagers from Holy City Brewing — all of which can be paired with soups, sandwiches and other traditional bar fare.
Other finalists: Steven with Accent on Wine
Best Park Circle Happy Hour
DIG into happy hour at Dig in the Park. Selections like the famed Westbrook White Thai and Holy City Pluff Mud Porter will get you started on the right foot. Just don't fall off of it!
Other finalists: LoLA, Tattooed Moose, Edmund's Oast, Commonhouse, The Sparrow, Madra Rua, Paddock & Whiskey
Best Park Circle Restaurant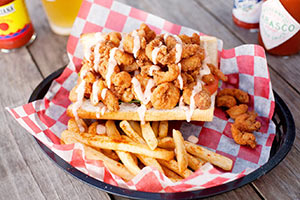 Whether you want crawfish and oysters, crawfish mac & cheese, dirty rice, Carolina gator bites, vegetarian jambalaya, Creole red beans & rice, etouffee (pronounced ay-too-fay) or something else from its Lowcountry Louisiana seafood kitchen, LoLA's brightens up every palette, every day, with the anticipation of every bite.
Other finalists: Jackrabbit Filly, Evo Pizzeria
---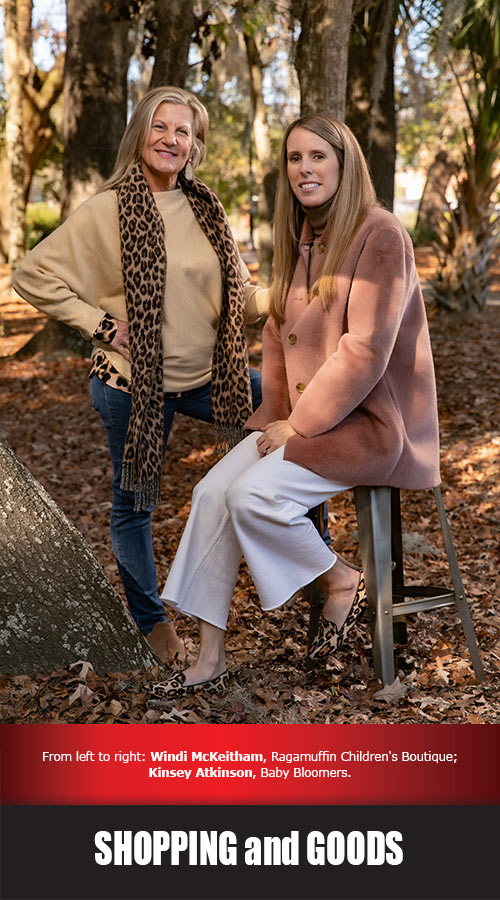 Best Art Gallery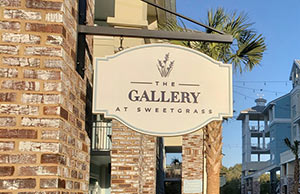 Does art imitate nature? Or does nature imitate art? This age-old question asked by scores of thinkers and dreamers is finally answered here in the Lowcountry, specifically at the Gallery at Sweetgrass, which our readers voted the best place to get artsy – nature and art are one and the same. Just look around, and you'll see what we mean.
Other finalists: Charleston Artist Collective, Karen's Korner
Best Baby Goods
We have something to add to the "what to expect when you're expecting" list — and that's a trip to Ragamuffin Children's Boutique. Moms-to-be and brand-new parents love this local shop for everything related to babies and kids, and our family-oriented readers voted them best for buying all things baby. So, get moving and get that nursery together — your bundle of joy is on the way!
Other finalists: Southern Belles, Baby Bloomers
Best Book Store
Bookworms everywhere can be found slithering (sorry, we had to) toward Mount Pleasant's Barnes & Noble. Located at Town Centre, it was voted best by our literary readers for purchasing books, magazines — including Mount Pleasant Magazine on the free racks — and assorted games and gifts. No reading between the lines needed.
Other finalists: The Village Bookseller
Best Bridal Boutique
All fairy tale weddings begin with the dress, and our ultra-romantic readers said 'yes' to their wedding day frock at Gown Boutique. Voted the best place to find the exact dress you wore once upon a dream, this is one shop guaranteed to make even the most cynical want to say "I do."
Other finalists: Verita, Bridal House of Charleston
Best Charter Fishing Boat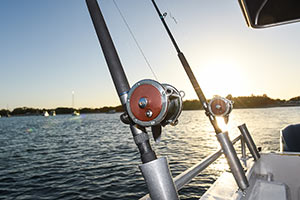 Friends visiting from a landlocked state? Pescatarian in-laws craving fresh seafood? Impress them with a fishing charter boat and show off the beauty of Lowcountry waterways. Our nautical readers suggest Reel Deal Charters as being the best — and they always tell the truth, so it doesn't sound fishy.
Other finalists: Fish Call Charters, SeaRunner Charters
Best Children's Clothing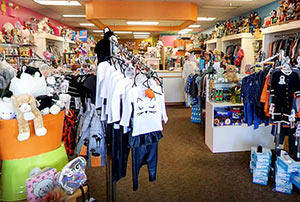 Remember that time your kid put on his pants and the ankles were around his knees? Kids grow up fast, which is why our in-the-know readers say Ragamuffin Children's Boutique keeps them looking stylish and well-fitted. From play clothes to Sunday dresses, they have what it takes to be the best.
Other finalists: Southern Belles, Pitt Street Kids
Best Cocktail and Formal Attire
We're a bit tired of the pandemic glorifying sweatpants — and we're ready to accept any black-tie invite we get. As for fretting about what to wear? No way. Our ultra-chic readers suggested Gwynn's of Mount Pleasant for the best looks that are bound to impress.
Other finalists: Verita, Style Exchange/Liam Johns
Best Flooring Store
Feeling grounded is easier than ever when you have a stunning floor beneath your feet, and our down-to-earth readers voted Buckhannon Tile + Design the best. Whether you're barefoot or wearing high heels, these surfaces are sure to leave you "floored."
Best Florist
So many things can blossom in life — a launched business, a growing family, a new relationship. For these and all other occasions, our celebratory readers recommend Out of Hand's Out of the Garden. Their blooms are sure to say it the best.
Other finalists: Belva's Flower Shop, Boone's Blooms
Best Furniture Store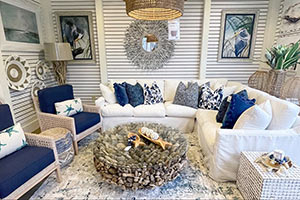 A house is not a home without someplace to sit and relax. With that in mind, our nest-feathering readers make the trip to Haven's Furniture for the best couches, chairs and everything your abode might need. After all, you work hard and deserve a place to put up your feet!
Other finalists: GDC, Celadon
Best Garden Center
Some neighborhoods have the residents competing for the prettiest yard on the block, and to get in this game, our green-thumbed readers think it's no contest: Abide a While is the best garden center for curb appeal to turn everyone's heads.
Other finalists: Lowe's Home Improvement, Hidden Ponds Nursery
Best Hardware Store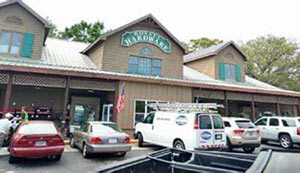 Remember that time your husband misplaced his tool belt and your "honey do" list fell to the wayside? Don't let it happen again – take him to Royall Ace Hardware, voted best by our handy readers. Then you can resurrect the list – and maybe add more to it!
Other finalists: Sweetgrass Ace Hardware, Lowe's Home Improvement
Best Hurricane Shutters
When Mick Jagger sang "Gimme Shelter," he probably didn't know proper shelter includes a pair of hurricane shutters, especially here in the Lowcountry. Luckily, our readers aren't only the fair-weather type — they were happy to tell us Windward Shutters offers the best. Now, who volunteers to tell Mick?
Other finalists: Lowcountry Hurricane Protection & Shutters
Best Hunting and Fishing Store
Lowcountry living includes hunting and fishing, and those who enjoy such activities — like our sporty readers — are hooked on shopping at Haddrell's Point Tackle. Voted best by hunters and fisherpeople in our midst, they're sure to tackle your outdoor wish list.
Other finalists: Sewee Outpost, Dick's Sporting Goods
Best Jewelry Store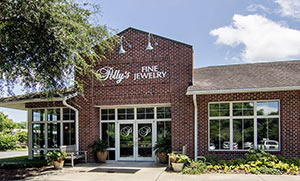 Beyonce once told everyone that if you like something, you should put a ring on it. While Queen Bey did not include advice on where to find said ring, our bejeweled readers know just the place — Polly's Fine Jewelry, voted best for all things that shine and sparkle.
Other finalists: Loy Harn Jewelers, Embler's Jewelers
Best Lighting Store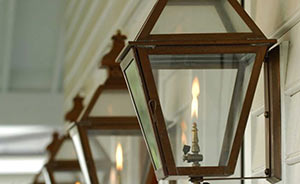 In the dark about where you should buy your next cozy table lamp or elegant wall sconce? We asked our readers for some bright ideas, and they named Carolina Lanterns the best place to lighten your house and your life.
Other finalists: Circa Lighting, Meadow Blu
Best Liquor Store
So, company's coming over and all you have to serve is an old bottle of already-opened wine? Don't panic – take a tip from our hosting-with-the-most readers, and shop at Bottles Beverage Superstore for all the wine, beer and spirits you need to get the party started. (Responsibly, of course).
Other finalists: Total Wine, Dante's Spirits
Best Menswear
Are the men in your life looking more gee-whiz than GQ lately? No worries; take them over to Harlestons Performance Apparel. Whether he's heading to golf with colleagues or finally meeting your critical mother, our readers say this place is the best for getting him smartly dressed.
Other finalists: Gwynn's of Mount Pleasant, Belk
Best Outdoor Furniture Store
We Lowcountry types are outside four seasons a year, and we need outdoor furniture that enhances that life. Fortunately, our patio-loving readers say we can find the best all-weather items at Haven's Furniture, where the sun is always shining, literally and figuratively.
Other finalists: Palm Casual, Teak + Table
Best Place to Buy a Boat
Tired of phoning a friend every time the weather's nice, and indirectly begging them for a boat ride? Go ahead and call Seel's Outboard instead for a watercraft all your own. Our nautical readers say it's the best store to get you out on the open blue – with a few friends, if you so choose.
Other finalists: Longshore Boats
Best Place to Buy a Car
On the road again and not feeling it? Don't worry – our on-the-go readers suggest a new car from Baker Motor Company. The word on the street is they're the best for buying a stylish new ride. Now, just remember not to eat Bojangles in it.
Other finalists: Starling Chevrolet, Stokes VW
Best Place to Buy a Gift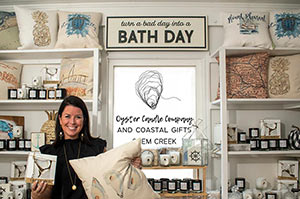 Is someone celebrating a birthday? Graduating high school? Buying a home? Lots of occasions call for a gift — and for all of them, our generous readers suggest Oyster Candle Company, where you'll find the best gift for someone else — and probably also for yourself!
Other finalists: Nellie & Lo, Bubbles Gift Shoppe
Best Place to Buy Auto Tires
Keep running over nails? Treads wearing thin? Don't sweat it – Gerald's Tires and Brakes will get you riding smoothly again. Our readers say they're the best for buying four new tires – or just one. Whatever you need.
Other finalists: Costco, Hay Tire Pros
Best Place to Buy Bike Tires
Get the kids to put their devices down with a set of new bike tires and the freedom to ride. Our breezy readers recommend Trek Bicycle Store for all things bike-related, including the best tires for two-wheeled adventures.
Other finalists: Mike's Bikes, Play it Again Sports
Best Place to Buy Gas/Diesel Autos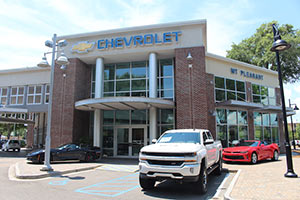 Not yet ready to turn in your key to the gasoline-powered car era? Our revved-up readers recommend Starling Chevrolet for the best fuel-powered rides. Ladies and gentlemen, start your engines – life is a highway, after all.
Other finalists: Rick Hendrick BMW, Baker Motor Company
Best Place to Buy Electric Autos
Concerned about the environment? Sick of tapping your savings for gas? Our plugged-in readers say Starling Chevrolet is the best place to buy your first electric vehicle. You'll be downright shocked — in a good way, of course.
Other finalists: Rick Hendrick BMW, Charleston Custom Carts (electric carts)
Best Shoe Store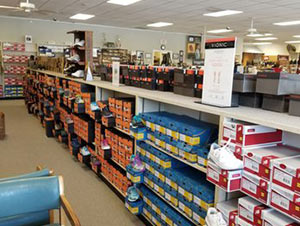 "If the shoe fits, wear it" is a popular saying – but if nothing fits you, what can you do? Our surefooted readers have a suggestion: Visit Phillips Shoes. Voted best for finding your next favorite pair, this is one place you'll step out of with flair.
Other finalists: DSW, Gwynn's of Mount Pleasant
Best Sporting Goods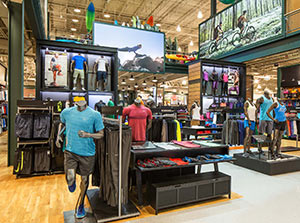 Going skiing? Taking up bowling? Testing out your tennis arm? Level your game up at Dick's Sporting Goods, voted best by our athletic readers for the perfect shot, serve or strike each time.
Other finalists: Half Moon Outfitters, Haddrell's Point Tackle
Best Swimwear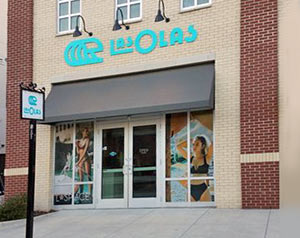 Ready to turn heads at the beach or pool in a hot swimsuit? Our resort-ready readers said to visit Las Olas for the best bikinis, trunks and sleek one-pieces. Whether you're the type to sunbathe or dive in, this spot is sure to have something that fits.
Other finalists: Citrine Swim, Belk
Best Toy Store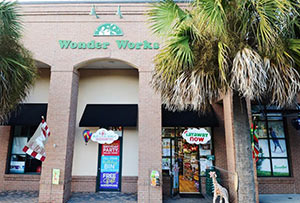 Kid at heart? We are too — so we asked our whimsical readers where to buy the best toys. From cutting edge to classical faves, Wonder Works is one place where it's OK to play games — until the bills are due, of course. Then it's back to adulthood. Sigh.
Other finalists: Hollipops, Target
Best Women's Accessories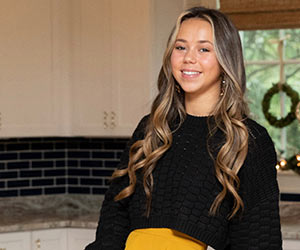 You're never fully dressed without earrings or a bracelet, and our bedazzled readers all agree Haven's Accessories at Haven's Furniture has what you need for that last-minute touch. Voted best for women's accessories, they will never tell you less is more.
Other finalists: Oyster Candle Company, Nellie & Lo
Best Women's Boutique
Ready to give Amazon a break? Our always-elegant readers suggest a trip to II Brunettes. Voted best for that curated shopping experience, you might not ever shop online again. (Or at least, you can tell yourself that).
Other finalists: Mulberry & King, Copper Penny
Best Women's Store
There are times you need new leggings, new bras, new jeans AND a new jacket – and for those times, our sartorial readers suggest Gwynn's of Mount Pleasant. Your best wardrobe items will definitely be there – and let's face it; your husband won't notice anything different.
Other finalists: II Brunettes, Mulberry & King
---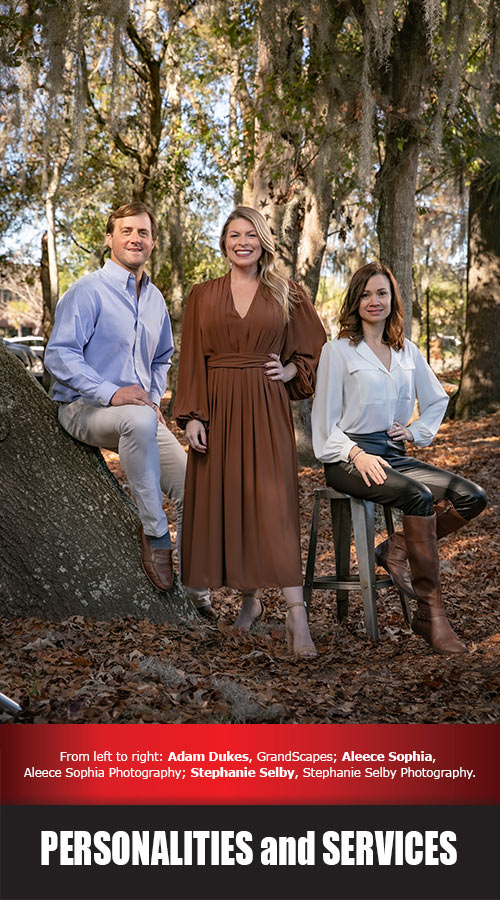 Best Affordable Cable Company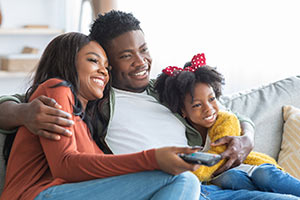 Mount Pleasant readers have deliberated on the most "able" cable in town. All of the best options are available at AT&T U-verse! If you're looking for On Demand, endless channels and internet services, look no further. AT&T TV is offering more services than ever before!
Other finalists: Home Telecom, WOW
Best Attorney: Business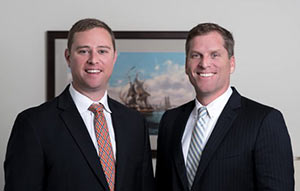 Mount Pleasant loves the attorneys at Buxton & Collie! When it comes to business needs such as start-up planning, tax advice or corporate agreements, this firm has you covered. They're also ready to serve individuals who want to protect their wealth!
Other finalists: Cobb Dill and Hammett, Brewer Law Firm
Best Attorney: Criminal
Schwartz Law Firm's Best Of winner, Kayla Owens, is proud to provide top notch legal services for individuals dealing with criminal, civil or family law. Owens, a College of Charleston graduate, is an experienced trial lawyer dedicated to providing favorable outcomes in the most stressful situations.
Other finalists: Andy Savage, Allison Fultz
Best Attorney: Family Law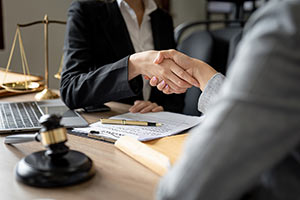 No one wants to see a marriage end in divorce or end up in situations where mediations or custody hearings are needed. However, when it occurs, you need a strong lawyer who can advocate for the best interests of your family. Mount Pleasant has spoken and decreed that Emily Johnston of EGJ Family Law is the person for the job. She carefully navigates family situations to the highest standards!
Other finalists: Evan Smith, Mark Andrews, Julianne Stokes, John Dodds, Jason Stevens
Best Attorney: Personal Injury
Unforeseen events can occur that change one's life in a second. Injuries that happen on the job or on the road can be serious and require substantial compensation so the person affected can go back to living life to the fullest extent possible. Trey Harrell is the caring and tenacious attorney our readers have deemed the man with the plan! Just call 843-636-TREY.
Other finalists: Peter David Brown, Jim Leffew
Best Attorney: Real Estate
They're most known for treating their clients like family. It clearly shows, as our Mount Pleasant family of readers have selected Donaldson Law Firm as the best in the biz when it comes to real estate needs. A good attorney is always needed when buying, selling, refinancing or pulling equity out of a home. The team at Donaldson welcomes you through the threshold!
Other finalists: Pflug Law Firm, Buxton & Collie, McCants Law Firm
Best Attorney: Trust and Taxes
Trusts and taxes can be a confusing area for the average Joe. All someone really wants is to set up a lifeline for a special person or entity in their life. Knowing all of the rules of thumb and handy tips can be challenging. That's why it's best to leave it to the best! Buxton & Collie tops another category in Mount Pleasant when it comes to law related to trust and taxes. They will cross t's and dot i's so you can have peace of mind.
Other finalists: McCants Law Firm, Mangus Law Firm
Best Auto Repair Service
Zips Kar Kare is the kind of business that makes Mount Pleasant what it is today. It's a family-owned small business where the owners and employees remember your name each time you return. Great service and honest quotes mean something to them because they want to do right by their fellow community members. Everyone is always looking for a fair and skilled mechanic. The people of our town say to look no further!
Other finalists: Gerald's Tires and Brakes, Starling Chevrolet
Best Bank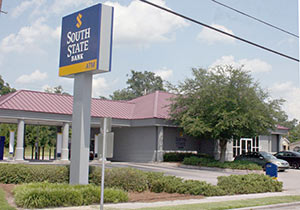 A large regional bank spanning across the southern U.S. with more than 240 locations, South State Bank is the happy place between a local bank and national chain. Promoting growth and entrepreneurship, the bank is committed to uplifting the individual members of the communities they serve. From personal to business, South State Bank met their goal to "pursue excellence."
Other finalists: Wells Fargo, Chase Bank
Best Barbershop
The short definition of barber shop is a place men get their haircut, right? However, men are often looking for a place that's more than just a great cut and shave. They love the new do and cozy hot towel, but they want the x-factor: community, camaraderie and comfort—a place to be themselves. The men east of the Cooper have found that in Jeff's Barbering, an old-fashioned shop where customer service means good conversation, quality cuts and endless laughs!
Other finalists: Causey's Barbershop, Cult Barbercraft
Best Body Shop
We take pride in our cars. For some of us a car can become like one of our babies. It's the representation of who we are. It can show off our love of classics, our business savvy or the beach bum that lives within. It's the place where we live a huge part of our lives, and when the dreaded damage occurs, we want someone we can trust to pull the pieces back together again. Joe Hudson's Collision Center is the hometown favorite for the most up-to-date, speedy and meticulous service. Check them out, conveniently located on Stuart Engals Boulevard!
Other finalists: Ascue's Auto Body and Paint Shop, Better Collision
Best Builder: Custom Builder over $500k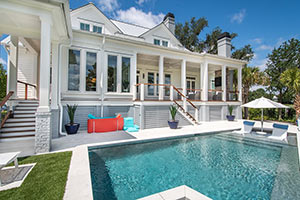 Founded by two Charleston natives, Salt Marsh Contracting, opened in 2015, has been on a mission to break the mold. This company believes in excellent communication, accurate estimates and results. Obviously, they have succeeded. The town of Mount Pleasant has stood up for them by voting them the Best Of Mount Pleasant 2023! Head on over to saltmarshcontracting.com to meet the dream team!
Other finalists: Lowcountry Contractors, Metamar Construction
Best Builder: Volume Builder
The core values at Lennar Homes, founded back in 1954, are quality, value and integrity. This shows through the company's commitment to not only build affordable and prestigious homes, but also in their mission to give back through The Lennar Foundation and other philanthropic efforts. They also incorporate sustainable materials into their builds. It's easy to see why our readers declared them the cream of the crop!
Other finalists: David Weekley Homes, D.R. Horton
Best Carwash
A cactus in the Lowcountry? That's right. Cactus Car Wash was actually founded right here in Charleston with one major goal in mind: to give customers a great car-washing experience. This Best Of winner is committed to the "flex-serve" model, offering everything from traditional full-service detailing to express exterior-only washes. Enjoy the comfortable lounge that transports you to a fun western oasis, and let the team do the rest!
Other finalists: Fins Car Wash, Liquid Highway Car Wash
Best Certified Public Accountant
Accounting shouldn't just be confusing numbers and damage control. That's why a proactive accountant with a teaching approach—the foundations in which Veris Accounting is built—is the way to go. Finding the right accountant for your business or personal finances might not seem glamorous, but nothing is more glamorous than cold hard cash. With savings and understanding in mind, Veris will help your budget shine!
Other finalists: Jarrard, Nowell and Russell, Moody and O'Neal CPAs
Best Child Care
Park West Preschool and Childcare aims to "provide you with quality educational childcare and peace of mind." The parents have spoken and endorsed the facility as the top banana when it comes to nurturing our mini-Mount Pleasant residents. This facility focuses on child-initiated, teacher-directed activities in a safe environment where your sprout can bloom all year long.
Other finalists: Annie's Nannies, Children's Discovery Center, Primrose School of Mount Pleasant
Best Credit Union
Founded in 1936 and headquartered here in Charleston County, South Carolina Federal Credit Union is a full-service, membership-based financial institution. It was started by 14 Navy Shipyard workers and has grown to hundreds of thousands of members who adore the local feel, competitive loan programs and sense of togetherness. That's why it was voted the best in the biz!
Other finalists: REV Federal Credit Union, Navy Federal Credit Union
Best Dance Studio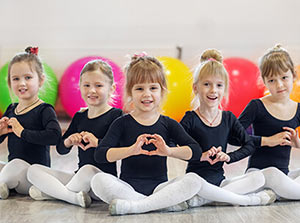 When it comes to dance, Tapio School of Dance and Gymnastics cuts the rug for Mount Pleasant Magazine readers. Offering competitive dance, USA Gymnastics and AAU Junior Olympic programs, this dance studio is for those out to prove they can move. Not only do they top local lists, this academy is ranked 12th in the nation for dance instruction. We're thrilled to add to their bragging rights!
Other finalists: Peace Love Hip Hop, Academy of Dance Arts
Best Driving School
Learn to drive! We've all screamed that on 526 at rush hour. It's not suitable to print some of the words used to describe that game of "Frogger." That's why it's important to teach our new drivers — and some seasoned drivers who need a brush up — how to handle any situation our growing city presents them on the roadways. 911 Driving School was chosen as the best east of the mighty Cooper.
Other finalists: Rusty's Driving School, Lord Ashley Driving School
Best Electrician
It's no "shock" at all that Gloudeman Electric has taken the crown in Mount Pleasant as best electrician. A company that built its pillars on the ideas of service and integrity, these experts in residential electric offer dozens of services to makes sure your atmosphere is your oasis: illuminated with amazing mood lighting, abuzz with beautiful sounds and cocooned by perfect temperatures. Let them give you the "power" to create your ideal world!
Other finalists: Mount Pleasant Electric
Best Financial Planner
According to Mount Pleasant voters, when it comes to finances, you've got to have hope — Hope Sullivan, that is. Voted best financial planner east of the Cooper once again, Hope Sullivan of Hope Financial is celebrated for her innovative ideas, strength in communicating and bona fide knowledge. Make 2023 the year to structure or grow your financial house. There is always Hope!
Other finalists: Jenny Phillips, Chrys Kanos, Nick Jones
Best Grocery Store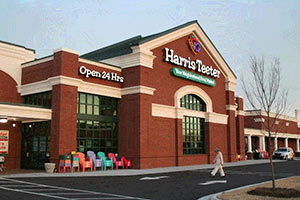 Harris Teeter is Mount Pleasant's favorite grocery store! The order ahead, ExpressLane Membership and pharmacy services makes this food emporium the top banana. Situated practically on every East Cooper corner, the convenience puts the cherry on top.
Other finalists: Publix, Trader Joe's
Best Grocery Delivery
There's a whole lot to celebrate about Whole Foods. The pure ingredients, healthy options and philanthropic efforts are enough to celebrate. However, it's the grocery delivery services that encouraged Mount Pleasant readers to push them straight to the top. Fresh ingredients, ease of ordering and quick delivery makes the store's door-to-door service the toast of the town.
Other finalists: Publix, Harris Teeter
Best Grocery Pick-Up
Harris Teeter strikes again! Making grocery pick-up so simple for the community has prompted them to cast votes favoring the native-to-the-Carolinas supermarket again. The order ahead service makes perfectly packaged curbside grab-and-go an easy way to shop.
Other finalists: Publix, OPIE, Whole Foods
Best Gymnastics School
Mount Pleasant residents are doing flips for Tapio School of Gymnastics and Dance. This one-of-a-kind school offers AAU and pre-Olympic training in a fun and secure environment. Both skill and thrill are important at this sought-after East Cooper facility that parents and students love.
Other finalists: Peace Love Hip Hop, Academy of Dance Arts
Best Hair Salon
Mount Pleasant readers like your moxy, Moxie MillerMoxie Miller! Voted best hair salon for the skilled stylists, cutting-edge services and ambient atmosphere, this salon is "shear" excellence. The minimalist décor and enveloping scents of lavender create a relaxing experience to make your trip to the salon a trip for true self-care.
Other finalists: Vanity Salon, Stella Nova
Best Hair Stylist
Online reviews of Jojo Whitten are as thick as newly-applied extensions, and they all have one thing in common: they absolutely glow. This Moxie Miller stylist is known for her bright personality and accommodating business practices almost as much as her undeniable talent. This girl cannot only tame a mane but can practically teach it to dance. That's why she came out as the ring leader this year!
Other finalists: Kristin Oliver, Shauna Harrelson
Best Hardscaping Company
Set in Stone Hardscapes paves the way for quality outdoor living in Mount Pleasant. This company designs and custom builds patios, pool decks and more to make your Lowcountry living experience the best it can be. When you enjoy the marsh views, admire the hanging moss or breathe in the salt in the air, think of what it is you're perched upon. Then think of Set in Stone Hardscapes. They'll never make the process "hard."
Other finalists: Pleasant Places, High Marsh Landscape Contractors, HCA Landscapes, Express Sunrooms, Fister Landscapes, GrandScapes
Best Heating and Air Company
Mount Pleasant is full of unsung heroes, but this time we're singing for Hero Heating and Air. If you've ever experienced a steamy Lowcountry summer you're sure to understand why the guy or gal who can keep you cool is exactly what the business name suggests. You'll want to carry these folks out on your shoulders. This Best Of winner is a fave for the services offered, timely approach and friendly staff!
Other finalists: C & C Myers Heating, A/C, Plumbing and Drains, Carolina Custom Air
Best Home Cleaning Service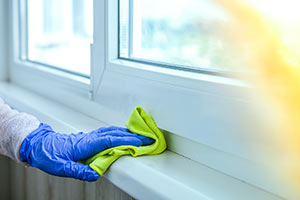 Dependability is what it's all about when it comes to a cleaning service. Clients want to know the person in their home is honest, timely, skilled and thorough. It seems simple but is so difficult to find. However, voters have helped narrow that search by endorsing New Horizons for all of your cleaning needs! This service shines by helping your home shine!
Other finalists: Suds in the Bucket, The Cleaning Authority, MaidPure, Alex Richardson, Linen of Charleston
Best Home Improvement and Remodeling
Every home needs a makeover every now and then. A home built 20 years ago can be just as gorgeous as her new freshly built neighbor. If she needs a little facelift to feel like a model home again, let's give it to her! Mount Pleasant readers have turned to Lockhart Builders for additions, upgrades and remodels. Give your home the gift of time!
Other finalists: LowCountry Contractors, Lowe's Home Improvement, Salt Marsh Contractors
Best Hotel
A vacation, staycation or event is always amazing at Mount Pleasant's Hotel Indigo. Designed to allow guests to "live like a local," this home away from home features a boutique atmosphere, unmatched view of the Ravenel and low-key luxury feel. Enjoy the 6,000 square feet of meeting space, plush bedding and poolside cocktails. Indigo would just be blue without you.
Other finalists: Embassy Suites by Hilton, Sweetgrass Inn
Best House Painter
Color us excited! LowCountry Contractors has been named the best house painter this side of the Ravenel. Also specializing in siding and windows, this reputable company will have your home dressed to impress.
Other finalists: Pete Kendrick of Pete's Professional Painting and Pressure Washing, Sharon's Painting, PC Painting, Joe Nolte, Jason Dodd of Professional Painting of Charleston, Ian Campbell, Charleston Painting and Restoration
Best Insurance Agent
The best insurance agent is Will Gill, now that's a thrill! The goal at Gill Insurance of the Lowcountry is simple: provide the best coverage at the lowest price. This goes for both commercial and personal insurance needs. They don't have to tell you they've stuck to their goals to bring the most competitive products and rates. Mount Pleasant has done it for them!
Other finalists: Nick Cantatore, Trey Zimmerman, Billy Swails
Best Insurance Agency
Mount Pleasant readers have crowned King Street Agency as the best insurance agency in the kingdom. Offering practically every type of coverage imaginable, this agency is a one-stop shop. These knights in shining armor are ready to work with you on a comprehensive level to find the best rates in the land.
Other finalists: Gill Insurance of the Lowcountry, Coastal Insurance Brokers
Best Interior Decorating Company
Haven's Furniture gets some decoration of their own: the number one spot on the 2023 Best Of list! This local business understands the airy, Southern-yet-modern, coastal feel of our wonderful town. It not only shows in the furnishings and lighting offered, but in the enthusiasm customers are greeted with when they walk inside. Let the team at Haven's breeze into your space for a Lowcountry refresh!
Other finalists: Megan Molten, LowCountry Contractors
Best Interior Decorator
No surprise here. Haven's Furniture's interior decorator, Vilmarie Bennett has made it to the top of the mantle. Bennett's method blends your most cherished pieces with innovative trends that fit your personal style — even if you can't name what that style is. Bennett will hold your hand along the way, even as the very last throw pillow gets fluffed.
Other finalists: Megan Molten, Margaret Donaldson, Katherine Brickell
Best Interior Design Company
They've done it again. Haven's Furniture ranks number one not only in décor, but in design! This team isn't simply available to pick out patterns. They can curate the look and flow of an entire home. Let them design your concept with you. Mount Pleasant says they're the best partners for the project!
Other finalists: LowCountry Contractors, Megan Molten
Best Interior Designer
Give a warm welcome to designer Vilmarie Bennett as she steps back onto the Best Of Mount Pleasant stage! Bennett rakes in her second award, endorsed for top to bottom design of a project. Design delves into the level one deeper than décor alone. Design is about creativity and concept, which Bennett lacks none.
Other finalists: Megan Molten, Katherine Brickell
Best Landscaping Company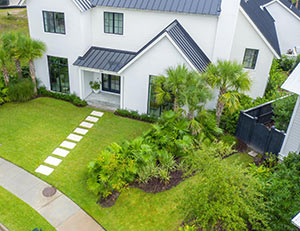 GrandScapes takes the grand prize for best landscaping company! With the outdoor spaces available in this part of the country, we all want the perfect outdoor design to help us enjoy it. It might be strategically-placed flower beds, sprawling patios or lush waterside gardens. It might be something you've yet to dream, but GrandScapes can make it your reality. Our readers say to give them a shot at constructing your outdoor sanctuary.
Other finalists: Set in Stone Hardscapes, Pleasant Places
Best Local Celebrity
The Lowcountry is proud to house Darius Rucker. His smooth voice rolls over the airwaves like the Cooper over the Charleston Harbor. Whether he is holding our hands, or rocking us like wagon wheels, we're on board. It's always wonderful to see a native rocket to the stars. Perhaps we love him best because he inspires us best!
Other finalists: Rob Fowler, Bill Murray
Best Local TV Station
Breaking news: Mount Pleasant readers have put their trust in local station WCBD ABC Channel 2! The friendly faces that make up the news anchor and storm teams keep the community informed with the most important information such as reporting on local crimes, covering political issues and always letting us know if the Coburg cow has come down. This community knows they can always "count on 2."
Other finalists: WCIV ABC Channel 4, WCSC CBS Channel 5
Best Locksmith
East Cooper Lock and Safe would get the keys to the city if Mount Pleasant residents had their way. These Best Of winners are timely, courteous and skilled when setting up your new locks — or rescuing you from an "oops" moment.
Other finalists: Around the Clock Locksmith Charleston, Mount Pleasant Locksmith
Best Marketing Firm
Their goal is to build legends. In the Black Marketing is made up of a team of self-proclaimed competitors. They believe in winning, which Mount Pleasant voters have proven for them by putting them at the head of the Best Of line! This firm will help your business not only stay on the right side of the ledger, they will pull you to the front of the line beside them.
Other finalists: Uplift Marketing Group, Momentum Marketing, Trio Solutions
Best Massage Therapist
Healing is in the hands of these tying first-place finishers for best massage therapist, Valerie DeMasi and David Margosian. DeMasi is known for her therapeutic specialty massages for infants, while Margosian is known for his post-workout and sports-related rub downs!
Other finalists: Sharon Bergeron, Madeline Fallen, Jenn Lowery, Heather Waldrop, Gina Dantzler, Cynthia Brown, Bob Hamilton
Best Massage Business
A community day spa with a widely-known image yet intimate setting, Woodhouse Day Spa relaxes comfortably at the top slot for best massage business. Focusing on connections, customized services and calming environments, this spa clearly has these three C's down pat.
Other finalists: Orchid Massage, Urban Nirvana
Best Mortgage Company
One of the most important decisions you'll ever make is choosing a place to call home. Most often this is not a decision that can be made alone, but with a team of underwriters serving as gatekeepers. A mortgage company you can trust to get you into that space you've dreamed about is key. Mortgage Network was chosen by your neighbors as the place to find the best professionals to guide you on that journey.
Other finalists: Princeton Mortgage, Benchmark Mortgage
Best Loan Officer
Mortgage Network's Ethan Lane has been adorned as the best loan officer in Mount Pleasant. His industry knowledge, great advice and strategic planning has driven him straight to the top. He'll do his best to keep your rates low, but his rating is soaring higher than ever!
Other finalists: Pamela Wood, Gabby Tripp, Chett McCubrey
Best Moving Company
Mount Pleasant residents were moved —literally and figuratively — by Timmy Hayes Moving. These packing and relocation experts have taken the stress off endless residents by getting the items they cherish most from point A to B safely and securely. Let's face it, when it comes to moving, we just want reliable folks who won't break our stuff, right? Timmy Hayes Moving does that better than anyone because they do it every time.
Other finalists: Mako Movers, Liberty Moves Charleston
Best Nail Salon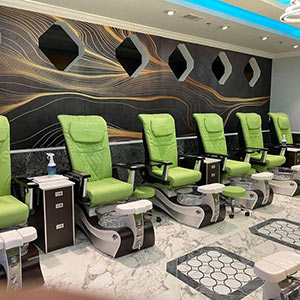 Amazing Nails Spa has done the best job in town at keeping nails sparkling brighter than the Cooper itself. Committed to sanitization, cutting-edge trends and rich organic products, it's easy to see why this nail salon is best at tending to tips and tootsies!
Other finalists: Haven Nails, Star Nails
Best Nonprofit
Residents on this side of the Charleston pond love to celebrate the community by giving back to it. East Cooper Community Outreach provides opportunities to support local families in so many ways. Whether it's food or finance, ECCO has programs to advocate for families in times of hardship. Mount Pleasant has given them the highest accolade for a place to pay it forward.
Other finalists: Coastal Crisis Chaplaincy, Goodwill
Best Pest Control Company
The Lowcountry is many great things. That's why it attracts so many people. Unfortunately, the marshes, favorable weather and deep thickets attract unwelcome guests as well. Palmetto Exterminators was voted the best company to run those darn Palmetto bugs (and more) clear out of town!
Other finalists: Titan Termite and Pest Control, HomeTeam Pest Defense
Best Place for Swim Lessons
The future looks bright at Brighton Swim Academy! The goal of this instructional facility is to develop safe, confident and happy swimmers. In our area, it is so important to be well-versed with water. Brighton, operating year-round, makes it easy to begin any time, at any age. The best part? The water always feels like the Atlantic in July.
Other finalists: Kids First Swim School, Mount Pleasant Recreation Department
Best Place of Worship
Mount Pleasant has joined in the shoutin' for Seacoast Church. This congregation has locations throughout the entire Lowcountry and beyond, but homebase is right here on Long Point Road. Something for everyone, Seacoast offers hosts of small groups, amazing worship music and powerful messages streamed into all campuses. Whether you're married, single, an adult or child…Seacoast has a way to connect.
Other finalists: East Cooper Baptist Church, The Church at LifePark
Best Place to Work
Working with children is always a joy. Helping to keep them safe and healthy must be an incredibly rewarding job. Paired with the great staff, competitive wages and overall mission to champion the wellness of both kids and their families, it's easy to see how Coastal Pediatric Associates topped the list for the best place to work.
Other finalists: LowCountry Contractors, Veris CPA
Best Plumber
Celebrating their 80th year of service, this company is a part of the deepest Lowcountry roots. Providing any and all general plumbing needs —sewer stoppages, piping issues, fixture problems — it's easy to see why Mount Pleasant has taken the plunge with Blitch Plumbing!
Other finalists: Ben Franklin Plumbing, Atlantic Plumbing
Best Pool Company
In the Lowcountry heat, it's always cool to have a pool. Meadows Pool and Spa wants to support your dream with their vision. These professionals have been voted the best in the biz to craft your resort-quality oasis. Ready to take a dip?
Other finalists: Atkinson Pools and Spas, ASP: America's Swimming Pool Co., Blue Haven Pools and Spas
Best Portrait Photographer
Say cheese for Stephanie Selby Photography! This family photographer not only has a fresh artistic style but will help you with everything from designing your wardrobe to arranging your gallery wall of laughing loved ones. Mount Pleasant's best, Selby is ready to put a smile on the faces of your family; and these smiles will never fade!
Other finalists: Jen Cady Photography, Aleece Sophia Photography, Drew Somerville Photography
Best Private School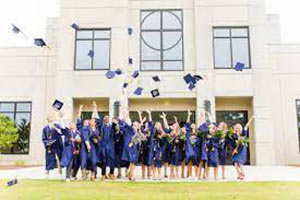 The mission at Palmetto Christian Academy is to equip students to pursue Jesus Christ passionately as they impact culture. And it looks like they're having a ball on that journey. Growing more than ever, the school's student life center is finally complete. With over 44,000 square feet of science labs, technology centers, collaborative classrooms and recreation spaces, the student experience is more comprehensive than ever. The cup runneth over.
Other finalists: Bishop England, Christ Our King, Stella Maris
Best Public High School
Mount Pleasant is known for its amazing school district. Competition was stiff, but the wondrous Wando High School came out on top this time. The Warriors have prevailed again, with much credit going to the incredible staff, top-rated curriculum, plethora of sports and wonderful facilities. However, the outstanding students, always raking in athletic and academic accolades, have truly aced the test for best high school.
Other finalists: Lucy Beckham High School, Oceanside Collegiate Academy
Best Public Middle School
Academics, arts and athletics help Moultrie Middle School to nurture the individuals that matriculate there to think creatively and critically. Named for General William Moultrie, this school, like its namesake, exudes senses of duty, honor and hope for the future!
Other finalists: Laing Middle School of Science and Technology, Thomas C. Cario Middle School
Best Public Elementary School
A partial magnet school, integrating the arts into the curriculum, Jennie Moore Elementary School is full of the ingredients that make students rise to their highest potential. That is why this Mount Pleasant school takes the cake!
Other finalists: Carolina Park Elementary, Charles Pinckney Elementary
Best Radio Personality
That one-of-a-kind voice we all love to hear invade our cars on morning commutes has done it again. Mount Pleasant has spoken up for the girl with the gift of gab once more. When it comes to pop culture, music and funny fiascos, Brooke Ryan has us all tuning in and turning up!
Other finalists: Jessica Chandler, Richard Todd
Best Radio Station
It's no "mix-up," The Mix on 95.9 has nabbed another Best Of nod. Playing today's biggest hits and peppering in commentary from the best DJs in town, this station's presence is always in the air!
Other finalists: 92.5, 105.5
Best Real Estate Agent
Robyn Jones Hall is at the top of the market according to Mount Pleasant voters. The raved-about realtor is a rare Mount Pleasant native and knows every nook and cranny in town. Hall cares about the land she hails from and works hard for her clients from start to finish! Her home team at Carolina One Real Estate have some major bragging rights.
Other finalists: John Bell, Amy Lee
Best Real Estate Company
Not only does Carolina One house the best real estate agent in town, but they are also the best overall company! This company, over half a century old, has seen the complete evolution of the area's real estate market. They have nurtured this community since it was just knees and elbows, and they continue to nurture it as it reigns as the fourth largest town in South Carolina.
Other finalists: The Boulevard, The Cassina Group
Best Real Estate Team
They say it takes a village to raise a child. But who created the village? Who are the faces that have shaped the community. That's a team all its own, made up of a million sub-committees. A huge piece of the puzzle are the teams of realtors that help curate the corners of the world where we live, work and play. The Paul Smith Real Estate Team is a part of that legacy, and they have been voted best in Mount Pleasant!
Other finalists: Katherine Cox + Co, The Culp Team
Best Principal
We've all heard the phrase, "the last three letters in principal spell 'pal.'" It might seem trite, but there are administrators out there who take that to heart. These types of principals aren't just rulers of iron fists, but stewards and friends to students that they care about. Michael Antonelli of Carolina Park Elementary is Mount Pleasant's favorite "pal."
Other finalists: Karen Felder, JD Zubia
Best Teacher
We can all remember a special teacher from growing up. She might have made us laugh, or even cry with tough love. She may have been the one who made you realize you're a writer, a mathematician or a leader…most of all she or he is one of the ones who helped make you who you are now. That teacher for many in Mount Pleasant is Laura Evans. She takes home the shiniest red apple in town!
Other finalists: Savannah Cahillane, Jennifer Hanzsche, Molly Squires
Best Shopping Center
Mount Pleasant Towne Centre has local residents popping like tags! This gorgeous outdoor mall that also boasts several restaurants and a movie theatre is a one-stop shopping experience for the whole family. The best apparel, footwear and jewelry brands can be found nestled among the green spaces and fountains. It's practically Mount Pleasant's town square!
Other finalists: The Market at Oakland, Belle Hall Shopping Center
Best Spa and Hot Tub Company
Carolina Spa Company has anything but a steamy reputation. This company is known for excellent customer service, quick installations and stellar designs. If you dream of gazing up at the famous South Carolina crescent moon from the warmth of your very own home spa, check out this town-endorsed company.
Other finalists: HCA Pools, Atkinson Pools and Spas
Best Television Personality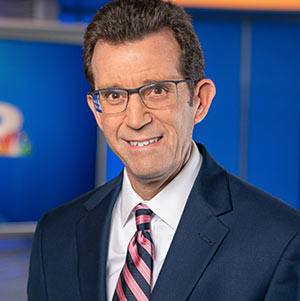 When we count on 2, we are also putting our eggs in Rob Fowler's basket. The local meteorologist and fan favorite has stood by us through watches, warnings, wind and wake. It's easy to tell why this family man has gained so much local love. He's there for us!
Other finalists: Josh Marthers, Erin Kienzle
Best Wedding and Event Photographer
Mount Pleasant gives all the snaps to Aleece Sophia Photography! This local photographer and her team believe in building personal relationships with the bride and groom to get the roots of their personalities. When it's time for those personalities to shine through what's captured in light, they keep shining forever. A clean, but undeniably Lowcountry style, this photographer is picture perfect.
Other finalists: Jenn Cady Photography, Jenna Marie Weddings
Best Wedding Planner
R-E-S-P-E-C-T. Respect for budget and vision is what wedding planner Erica Peper is all about. Peper is as organized, professional and effective as they come. Her focus isn't just on the smooth execution of an event, but in the realization of a dream. Sock it to me.
Other finalists: Lauren Tracy, Shoreside Weddings
---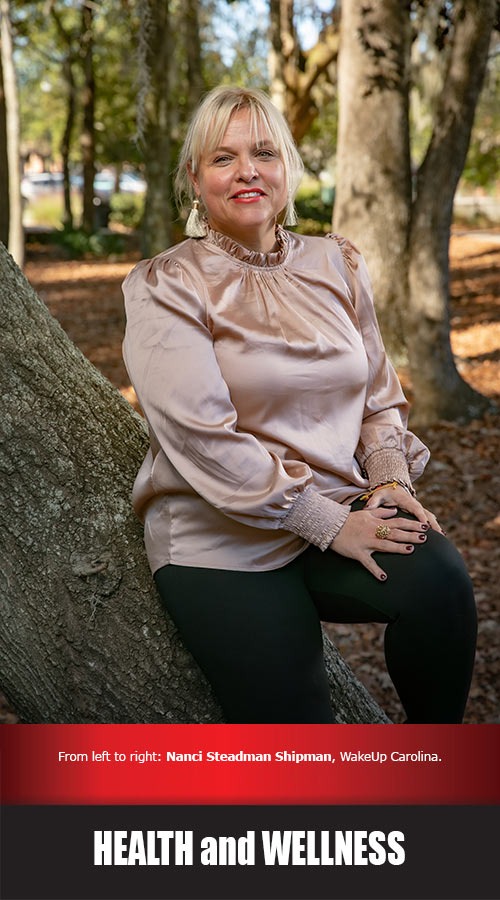 Best Addiction Recovery Center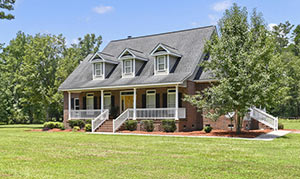 Sometimes life gets tough, and we need to recharge the batteries. Charleston Recovery Center is an alcohol and drug rehabilitation center dedicated to helping anyone who is suffering from alcoholism and drug addiction. Staffed by recovered alcoholics and addicts, CRC utilizes two local residential sober-living communities for both men and women. They also have 90-day treatment and lifetime recovery programs. The best part is that they are endorsed by Mount Pleasant residents that have been just where you are.
Other finalists: Lantana Recovery, WakeUp Carolina.
Best Allergist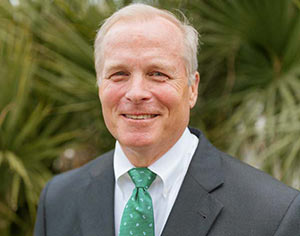 A previous Best Of winner, Dr. Bruce Ball is no stranger in our amazing community. Board certified in allergy, asthma and immunology for both pediatrics and adults, Ball is ready to treat the entire family. Beyond Mount Pleasant, he has been elected by his peers for inclusion in Best Doctors in America® every year for more than 20 years. Don't let allergies get you down any season. Go see our Best Of leader so you can "have a ball" all year long!
Other finalists: Dr. Ned Rupp, Dr. Maria Streck, Dr. Meredith Moore
Best Allergy Practice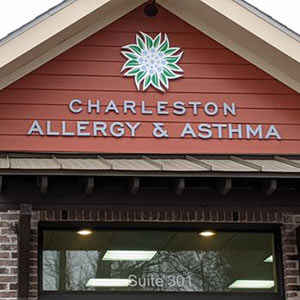 Serving the Lowcountry for over 30 years, Charleston Allergy and Asthma's board-certified allergists bring the most up-to-date and advanced treatments in the biz to the Mount Pleasant community. Their goals are to help every patient breathe better, feel better and live better in the beautiful town we call home. Boasting offices in Mount Pleasant, Summerville and West Ashley, CAA has consistently been named "Best Doctors in America®." Mount Pleasant readers have deemed them the bee's knees; sans pollen, of course.
Other finalists: Charleston ENT, National Allergy & ENT.
Best Assisted Living Facility
Celebrating 130 years in the Charleston area, Franke at Seaside has set new standards of excellence in assisted living. Serving seniors of all ages with long-term care, Franke at Seaside is a faith-based nonprofit with approximately 350 residents, located just two miles from the Isle of Palms. Seniors there enjoy fun in the sun, riveting rounds of Bridge and soaring social calendars. Some residents have even gotten a second shot at finding love. That's what makes Franke the best!
Other finalists: Somerby, South Bay.
Best Audiologist
What's that you say? Dr. Jennifer Esse is the best audiologist in town? That's right, the chief audiologist with Carolina Hearing Services on Daniel Island has been declared cream of the crop. Dr. Esse has extensive experience in pediatric, educational, adult and geriatric audiology, and is also proficient in tinnitus evaluation, industrial audiology and hearing aid services. This is why she's the buzz in our ears all about town.
Other finalists: Dr. Juliette Gassert
Best Chiropractor
They'll bend over backward for you! Run by the husband-and-wife team of Drs. Derek and Jessica Mobley, Vital Family Chiropractic offers the best care in town. The team enjoys treating special populations, like women during pregnancy and young children avoiding spinal misalignments at early ages. Fans of the Torque Release Technique (TRT), this dynamic duo is ready for backs of almost any age.
Other finalists: Stone Chiropractic, Infinite Chiropractic.
Best Colon & Rectal Surgeon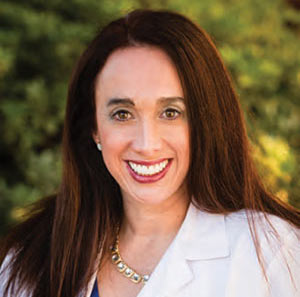 When things get rough in the bowels of the ship, Dr. Margarita Murphy of Colon Surgeons of Charleston is ready to help. She specializes in helping people who suffer —often in silence — from gastrointestinal disorders, such as urinary and fecal incontinence. Your Mount Pleasant neighbors have found the anonymous channel to endorse Dr. Murphy as the best this side of the Cooper.
Other finalists: Dr. Susan Knoche, Dr. Jorge Lagares-Garcia
Best Counselor / Therapist
Sometimes you just need someone to talk to in a space that's safe and nurturing. Anna Grace Rebula of AGR Counseling, LLC, is a professional counselor providing mental health services throughout the Lowcountry. She's also our readers' choice for the best person to chat with about the hard stuff. She serves on the board for the Citadel Clinical Counseling Alumni Association and is also nationally certified in trauma-focused cognitive behavioral therapy. Check her out if you need a little time on the couch like we all do occasionally.
Other finalists: Ashlin Blum, Elizabeth Van Pelt.
Best Dental Practice
It's no wonder Wando takes the sugar-free cake. Dr. Cason Hund and his team at Wando Family Dentistry offers an array of patient services that include in-office and at-home fluoride treatments, sealants, oral cancer screenings, regular and deep cleanings, and custom mouthguards and restorative care. Wow, that's a mouthful!
Other finalists: Crossland Dental Associates and Allen Family Dentistry.
Best Dermatologist
Dr. McLean Sheperd has gotten under our skins in the best possible way. The board-certified dermatologist and dermatopathologist has been practicing excellence for over two decades. She believes the skin is a key place where stress surfaces and champions individualized care for an overall healing process. Now that gives us goosebumps!
Other finalists: Dr. Marguerite Germain, Dr. Lesly Davidson
Best Eye Doctor
Mount Pleasant sees eye to eye with Dr. James Hill when it comes to cutting-edge and comprehensive eye care. Dr. Hill practices at MUSC Health Storm Eye Institute and has offices in Mount Pleasant and Summerville. Be sure to keep him in your sights.
Other finalists: Dr. Brad Bodkin, Dr. Brad Majors, Dr. James Majors
Best Fertility Specialist
It can be frustrating trying to start a family when the star players in the matter just want to sit on the bench. However, the team at Coastal Fertility Specialists are ready to suit up and join the charge to victory. These specialists assist patients in virtually every aspect of infertility and reproductive endocrinology. Coastal Fertility determines the underlying cause of infertility and develops individual gameplans with the highest chances of achieving a successful pregnancy. That's why Mount Pleasant readers have chosen these champions.
Other finalists: Adore Fertility
Best for Botox Injections
Turn that frown —or frown lines— upside down with this Best Of winner! Cameo Facial Aesthetics offers injectable treatments such as Botox®, Dysport®, Sculptra® and Kybella® to keep your face as fresh as the air blowing off the Cooper. Owned by Cameron Moskos, the CFA staff utilize extensive knowledge of laser, skincare, microneedling and other treatments to help every client achieve their aesthetic goals.
Other finalists: AesthetiSpa, Germain Dermatology.
Best Gastroenterologist
Digest this: Dr. Derek Feussner of Palmetto Digestive has taken first prize from Mount Pleasant Magazine readers. Since joining PDD in 2018, he has helped patients with many stomach and intestinal disorders, including inflammatory bowel disease, liver disease, esophageal and stomach disorders and colorectal cancer. No one likes it when that "tummy ache" turns into something more, but when it does, Dr. Feussner is ready to help.
Other finalists: Dr. Joshua Watson, Dr. Jeff Joyner.
Best General Surgeon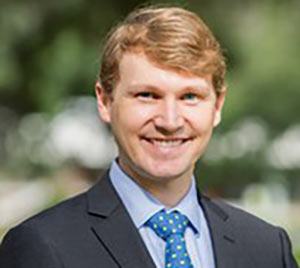 The best hands east of the Cooper belong to Dr. Richard "Andy" Steadman. This celebrated surgeon treats many medical injuries and diseases such as breast cancer, skin lesions, chest and abdomen cancers, organ and tissue issues and various repairs. No one hopes to go under the knife, but with Steadman, it's a piece of cake.
Other finalists: Dr. Damon Simpson, Dr. Edward Morrison, Dr. Norman Khoury.
Best Gerontologist
It's not old news that Dr. Rex Morgan is the best of the best. This internist and geriatrician is a hot topic with Mount Pleasant residents over 50. He specializes in geriatric medicine, hospice care, palliative care, bone health, memory loss and general health promotion for people enjoying the golden years.
Other finalists: Dr. Stela Susac-Pavic, Dr. John Kleckley.
Best Hearing Aid Provider
You heard it correctly, the Lowcountry Costco staff have your hearing aid needs covered. These friendly faces start at the beginning, providing private hearing tests, device fittings and follow-up visits to find the most appropriate hearing aid for your lifestyle. Costco deals with four major hearing aid suppliers and offers a variety of styles at amazing prices.
Other finalists: Holy City Hearing, Daniel Island Hearing.
Best Hospital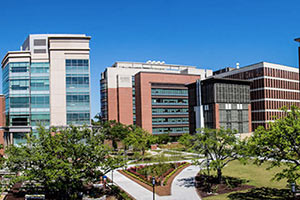 Founded in 1824, the Medical University of South Carolina (MUSC) is not only the oldest medical school in the South, it is also the number one hospital in South Carolina. It's home to the state's only integrated academic health sciences center, with a charge to serve the state through education, research and patient care. Mount Pleasant readers certainly gave credit where credit is due.
Other finalists: East Cooper, Roper St. Francis.
Best In-Home Health Care Provider
With more than 700 offices in 13 countries and a strong presence throughout South Carolina, Comfort Keepers offers one-on-one personal companion care that is second to none. They also excel in home safety, mobility assistance and specialized care to 450-650 clients in nearly every corner of the state.
Other finalists: Roper Home Health, Commonwise Home Care.
Best Independent Living
Notching its second Best Of award, Franke at Seaside retirement community in Mount Pleasant continues to set the standard for senior living. Celebrating 26 years in the same location, Franke at Seaside now offers assisted living, memory support, short-term rehabilitation and long-term care for approximately 350 seniors.
Other finalists: South Bay, Somerby
Best Lasik Surgeon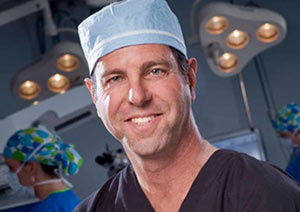 It's clear why Dr. Kerry Solomon is internationally renowned for LASIK and refractive cataract surgery. He attracts patients from all over the country who want to be treated by a surgeon dedicated to helping patients enjoy a better quality of life through improved vision.
Other finalists: Dr. George Waring, Dr. David O'Day.
Best Memory Care
Set among a graceful setting of palmettos, laurel oaks and willows near Highway 17, the Mount Pleasant Gardens community offers each of its seniors a holistic approach to care, a homelike environment and a personalized care plan tailored to meet the specific needs and desires of each resident.
Other finalists: Somerby, Franke at Seaside.
Best Men's Clinic
Two area men's clinics duel and ultimately tie for the Best Of Mount Pleasant title. It's easy to see why. The all-male staff of Charleston Men's Clinic provides education and premier treatments to help men of all ages optimize their sexual health and overall quality of life in a comfortable environment built upon trust and communication. Lowcountry Male Clinic is a full-service clinic for men specializing in testosterone replacement, sexual performance, erectile dysfunction and much more. With so much to offer, it's easy to see why these clinics both top the charts.
Other finalists: MUSC
Best OB-GYN
It's important to choose from the top of the list when it comes to the matters down below. Dr. Christi Cook of East Cooper Medical Group gives patients throughout Berkeley, Charleston and Dorchester counties a wide range of gynecological care for patients. Her specialty areas include pre-conceptual counseling, recurrent miscarriage evaluation, advanced laparoscopy and minimally invasive treatments for abnormal uterine bleeding.
Other finalists: Dr. Toya Pound, Dr. Natalie Gregory.
Best OB-GYN Practice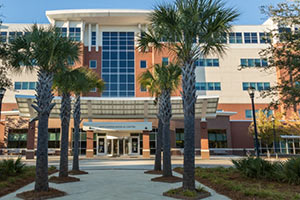 Led by Best Of OB-GYN winner Dr. Christi Cook, East Cooper OB-GYN comes out on top as well. The practice offers patients an array of services relating to women's health. More importantly, the knowledgeable staff have women throughout East Cooper singing their praises.
Other finalists: Lowcountry OB-GYN, Mount Pleasant OB-GYN.
Best Occupational Therapy Practice
Let's get physical! The staff and therapists with Axis Hand and Physical Therapy treat a multitude of conditions. Their evaluation skills, combined with manual therapy techniques, aim to improve individual pain level, eliminate the need for prescription pain medicine and help patients quickly return to daily life.
Other finalists: Happy Hearts Therapy, Coastal Therapy Services.
Best Oral Surgery Practice
This practice has everyone in town saying ahh (and ooh). With offices in Nexton, Mount Pleasant, Summerville and West Ashley, Dr. Courtney Shelbourne and his team at Shelbourne & Associates provide more dental implants than any other regional oral surgeon. Patients receive a lifetime warranty on all dental implants. Dental surgery isn't a trip to Disney World, but good deals and great staff get it a little closer.
Other finalists: Oral Surgery & Dental Implant Specialists South Carolina, Charleston Oral and Facial Surgery
Best Orthodontist
Led by Dr. Travis Nash, Nash Orthodontics offers early treatment and palatial expanders, and clear and metal braces for all ages. Dr. Nash's team provides an understanding of procedures, offers Invisalign® clear aligner during treatment, and helps patients achieve healthy and radiant smiles.
Other finalists: Kelley & Gardner Orthodontics, Pierce Orthodontics, Coastal Family Orthodontics.
Best Orthopedic Surgeon
Dr. George Pappas of South Carolina Sports Medicine & Orthopedic Center is a sports medicine specialist who treats injuries of the shoulder, hip and knee. He performs advanced surgeries such as minimally- invasive hip arthroscopy for labral repair and reconstruction, rotator cuff repair, meniscus repair and ACL reconstruction.
Other finalists: Dr. William Estes and Dr. Brodie McKoy.
Best Pediatric Dentist
Even the kids are oohing and aahing! With two offices in Mount Pleasant, Kids Teeth, led by Drs. Will Macdonald and Mike Myers, strives to help kids of all ages form healthy, lifelong dental habits – and to always look forward to visiting the dentist. This award-winning dental office has served the community for more than 40 years.
Other finalists: Coastal Kids, "Dr. Randy"
Best Pediatrician
Established in 1985, Mount Pleasant Pediatrics is the oldest pediatric practice in Mount Pleasant. Led by Drs. Neill Herring, Matt Davis, Lisa Hughes and Anthony Oddo, MPP offers a range of pediatrics that include prenatal visits, newborn care, vision and hearing screening, asthma and allergy management, immunizations and flu shots.
Other finalists: Coastal Pediatric Associates, Seaside Pediatrics
Best Pharmacist
Practicing for 25 years, the last three at Tidewater Pharmacy in Mount Pleasant, Heather Quinn makes going to the pharmacy something akin to fun. And as part of a tight-knit team, she looks forward to working with her co-workers as much as taking care of the customers she helps.
Other finalists: Brandi Sherbert, Chad Straughan
Best Pharmacy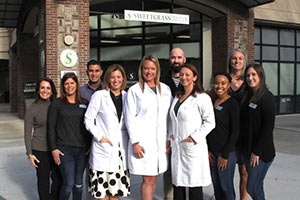 The best pharmacy is one without long lines, impersonal greeters and unavailable compounds. It might sound like a dream that doesn't exist, except that it does! Located at the Shoppes at Seaside Farms, Sweetgrass Pharmacy & Compounding is a locally owned and operated compounding pharmacy. SP offers regular and customized prescriptions for the entire family, accepts all major insurance carriers, and also offers compounding and specialty animal medication for pets.
Other finalists: Tidewater Pharmacy, Pitt Street Pharmacy
Best Physical Therapist
It's time to get physical…physical. With 29 years' experience, Shannon Laing evaluates and treats people with problems due to injury or disease. She assesses joint motion, muscle strength and endurance, and heart and lung function. Her treatments include therapeutic exercises, cardiovascular endurance training and training in activities of daily living. Now, who has the Olivia Newton-John song stuck in their head?
Other finalists: Jessica Ceremuga, Brittany Oscarsson, Caitlin McCurdy-Robinson
Best Physical Therapy Practice
A multiple Best Of winner, Axis Hand and Physical Therapy combine evaluation skills with manual therapy techniques to help you live your best life. APT's occupational and physical therapists treat a multitude of conditions including vestibular and balance rehabilitation, hand therapy and dry needling for myofascial pain.
Other finalists: Imagine Physical Therapy, Coastal Physical Therapy
Best Plastic Surgeon
A trusted name nationally and locally, Dr. Sonny O refreshes the natural beauty of women and men. Specializing in facial plastic surgery, Dr. Sonny O developed the Timeless Lift to diminish the signs of aging. His staff attends to a convenient outpatient surgery and aftercare center.
Other finalists: Dr. Patrick O'Neill, Dr. Thomas Funcik
Best Podiatrist
The doctor is in. With more than two decades of experience, Dr. Andrew Saffer of Mount Pleasant specializes in podiatry and in both foot and ankle surgery. His areas of expertise include hammer toe, neuroma, callus, plantar fasciitis, bunion, athlete's foot and all types of foot pain.
Other finalists: Dr. Rahn Ravenel, Dr. John Marino, Dr. Jeffrey Armstrong.
Best Primary Care Doctor
The best means having something for everyone. Dr. John Knepper with East Cooper Medical Group is a member of the American Academy of Family Physicians and American Board of Family Practice. His practice includes a variety of care such as pediatric and adolescent, adult and gynecologic services, urgent care, outpatient surgery and laboratory services.
Other finalists: Dr. Jessica Hund, Dr. Lee Allison
Best Primary Care Practice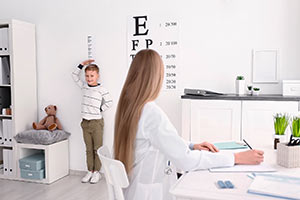 Renowned in the Lowcountry and the U.S., Medical University of South Carolina (MUSC) medical teams provide care from newborns to senior citizens. With a focus on individuals and complete care for entire families, MUSC partners with patients to develop health care plans for all specific needs.
Other finalists: Roper St. Francis Primary Care, Sewee Family Medicine, Palmetto Primary Care.
Best Retirement Community
Claiming its third Best Of win, Franke at Seaside dominates once again. How fun must this place be? Thirty-somethings with fake IDs must be lined up at the gate! All of this hoopla has us dreaming of shuffle board tournaments, comfortable shoes and the most exotic flavors of Jell-O!
Other finalists: Somerby, South Bay
Best School Nurse
Ashli Rushing of Palmetto Christian Academy is a native West Virginian who earned her Bachelor of Science in Nursing from West Virginia University. Rushing has lived in Charleston for 10 years and worked at MUSC for the last decade, with a specialty in orthopedics, trauma orthopedics, neurosurgery and neurology-stroke care. Rushing is a fan-favorite so wonderful that she likely has a line out the door!
Other finalists: Patricia Turner, Marjorie Bailey, Gregg Davis
Best Senior Care Advocate
Lighthouse Senior Living Solutions is a voice for senior citizens. The best advocates for those seeking assisted living, memory care or other independent living are available here. The years after retirement shouldn't be something associated with dread and confusion, but excitement and clarity. Quality of life starts with quality advocates on the side of seniors!
Other finalists: Cecilia Moore, Katelyn Hart
Best Urgent Care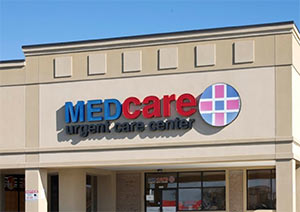 Medical emergencies don't care about your schedule, but the best facilities do! MEDcare Urgent Care strives to provide an excellent patient experience from start to finish. Since opening in June 2011, MUC has worked with the best medical providers in the community to ensure premium quality care and service for each patient. They offer services for illness, injury and wellness and prevention.
Other finalists: Doctors Care, Sea Island Medical Care
Best Urologist
Practicing at The Men's Center, Drs. Stanley Hall and Dennis Kubinski are board certified in urology. Dr. Hall treats stone disease, urologic cancer treatment and erectile dysfunction. Dr. Kubinski practices all facets of urologic surgery, with an interest in urologic oncology, minimally invasive surgery and percutaneous urologic surgery.
Other finalists: Dr. Kelly Shaffer, Dr. Jonathan Picard
Best Weight Loss
Weight loss can feel awfully heavy without the support of others. Serving clients at multiple locations, Metabolic Medical Center weight loss centers specialize in living healthy, both metabolic and accelerated weight loss programs, whole foods programs, healthy meal plans, weight loss programs for young adults, relief from joint pain, inflammation, high blood pressure, high cholesterol, bloating and much more.
Other finalists: NV Fitness, Carolina Hormone and Health Center
---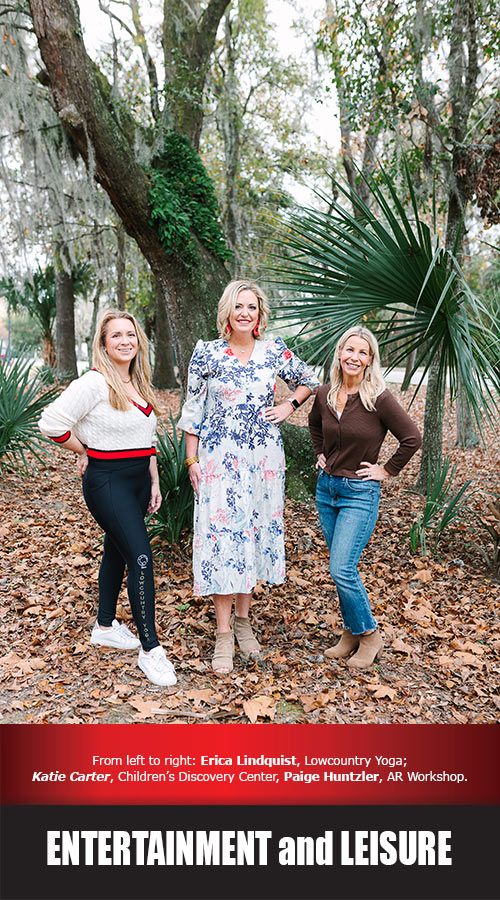 Best Volunteer Opportunity
When a town like Mount Pleasant offers so darn much, it's nice to give back. East Cooper Community Outreach provides help and hope to local neighbors facing financial hardship. All programs and services, such as food assistance and financial support, strive to help people in need find a path toward opportunity. That's why this charity ranks first in opportunities to serve!
Other finalists: Charleston Animal Society, Meals on Wheels.
Best Apartment Community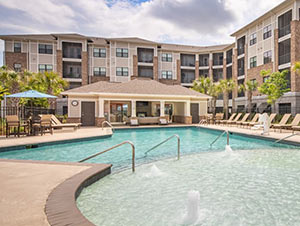 The view is best from the top! Only minutes from downtown Charleston and Isle of Palms, Mount Pleasant's 1201 Midtown combines the best apartment living in town. With four floor plans, two saltwater pools and a fitness center open 24/7, 1201 takes high-rise renting to new levels.
Other finalists: The Grove at Carolina Park, The Haven at Indigo Square.
Best Boat Ramp
Ahoy, maties! It's easy to join the boating scene with spots like Shem Creek Boat Ramp and Landing off Coleman Boulevard. One of the Lowcountry's most popular and best-kept secrets, SCBRL is a draw for boaters, kayakers and thrill-seekers looking for guided tours. With a host of restaurants surrounding you, you'll never go hungry. Do you have to wait an hour to boat after eating endless crab legs?
Other finalists: Remley's Point, Isle of Palms Marina.
Best Marina
Island time starts at the Isle of Palms Marina, and it's always 5 o'clock. Located a few hundred feet from Dewees Ferry along the Intracoastal Waterway, IOP Marina can't be beaten — with family-friendly activities, boat rentals, charters, water sports, dolphin-watching tours, romantic dinners and trips to Capers Island for up to six people — it's easy to see why this fun-in-the-sun hot spot dominates the list.
Other finalists: Daniel Island Marina, Charleston Harbor Marina at Patriots Point.
Best Neighborhood for Families
Out here in the burbs, it's all about family. Park West is a complete community with natural, picturesque features. PW offers shops, amenities and all kinds of housing options: single-family homes, townhouses, condos, live-work residences, adult communities and assisted living. Each neighborhood sports its own special character, architectural style and price range. There's something for everyone.
Other finalists: Carolina Park, Old Village.
Best Neighborhood for Retirees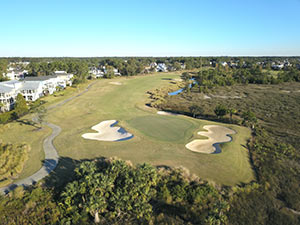 Take me to the river! Rivertowne is a great community chock full of deep-water estates. The neighborhood features a large community pool, tennis courts, children's play park (for the grandbabies) and charming Charleston-style homes with three community docks located on the Wando River. Sail off into the sunset at this town-deemed best!
Other finalists: I'On, Hamlin Plantation, Dunes West, Old Village, Daniel Island.
Best Place for Singles to Meet
Did you notice me noticin' you? Located on historic Shem Creek in Mount Pleasant, Red's Ice House is hard to top for shrimp, oysters, seafood platters, drinks — and leaving with a date. The energy of the restaurant, set to the backdrop of Lowcountry sunsets, is the ultimate mood-maker. Try out the signature rooftop bar on a lonely evening and make your connection! There's no better place.
Other finalists: Saltwater Cowboys, Red Drum, Charleston Wine Pairings.
Best Place to Enjoy a Cup of Coffee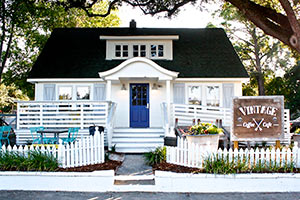 Wake up and smell the coffee! With a setting more like the home you've never owned, it's hard to start a day any other way once you've tried Vintage Coffee Café. Offering latte, breakfast burritos, eggs, cappuccinos, croissants and even some light reading, VCC is almost better than your own kitchen according to local java enthusiasts.
Other finalists: Tidal Grounds Coffee, Brown Fox Coffee.
Best Place to Fish
Shem Creek has done it again. The 3,000-foot-long boardwalk and surrounding marshes are irresistible. It appears on the list again as Mount Pleasant's favorite place to drop a line. Whether you catch a little or a lot, you'll revel in the stunning views and coastal wildlife. It's second to none.
Other finalists: Pitt Street Bridge, Isle of Palms.
Best Place to Go for a Run
No surprise here! Even if you "hate" running, crossing the Arthur Ravenel Jr. Bridge on foot, over 2.5 miles of glistening water, is one of the town's best experiences. From the top of the bridge, you can see Sullivan's Island, Mount Pleasant and downtown Charleston all at once. You might as well run across, because it'll take your breath either way.
Other finalists: Old Village, Pitt Street Bridge, Palmetto Islands County Park.
Best Place to Paddleboard / Kayak
Ranked number one in the Lowcountry for both paddleboarding and surf lessons, fan-favorite Shem Creek offers quiet, nature-filled tours on gentle waters. After cruising this waterway lined with bars and restaurants, just one paddleboard visit will probably not be enough.
Other finalists: Coastal Expeditions, Pitt Street Bridge.
Best Place to Have a Children's Birthday Party
Mount Pleasant kids have high-apple-pie-up-in-the-sky hopes for a party at Sky Zone. As close as you're likely to get to breaking the laws of gravity in our low-lying city, Sky Zone has you flying high. From start to finish, the bounce house handles all party planning so you can simply have spring-loaded fun all day!
Other finalists: AR Workshop, Annie's Hot Donuts.
Best Place to Play Golf
Join the "club." Even if your golf game is more like Rodney Dangerfield than Jordan Spieth, a visit to Dunes West will erase any anxieties about playing a round. Its 18 holes meander alongside picturesque live oaks and marshes, and culminate in a dual green, split by the Wagner Creek marshes. Take a swing at that!
Other finalists: Charleston National, Patriots Point
Best Place to Buy Golf Attire & Equipment
If you believe golf should look like it should play, David Ayres' Lowcountry Custom Golf will make you feel like you're vying for the Masters. Whether it's custom club fittings, signature apparel and shoes or a total bag makeover, Ayers' attends to every detail to have you looking your best.
Other finalists: Dick's Sporting Goods, Wild Dunes Pro Shop
Best Golf Cart Sales & Service Shop
Another repeat Best Of winner from 2022, Charleston Custom Carts continues to reign as the Lowcountry's premier choice for top golf cart brands such as Club Car, Yamaha and Epic Carts. Located in Mount Pleasant and Daniel Island, CCC offers fleets and rentals, service and repairs and new and used sales. Take a ride on easy street with the best in town!
Other finalists: Rad Rydz, Garrett's Golf Cars
Best Golf Pro
Practice with a pro! Notable as an amateur and pro, Scott Glaze has been the head golf professional at Links at Stono Ferry since 2017. His passion, knowledge and analysis will help you build an efficient golf swing, improve your course management and mental game and have more fun playing golf.
Other finalists: Jeff Minton, Terry Bryan, Chase Wells
Best Place to Play Tennis
Both Creekside Tennis and I'On Club are all about better tennis. Creekside is private, year-round and family-oriented with memberships open to everyone. I'On Club is open to both residents and nonresidents. I'On offers best-in-class tennis, plus aquatics and fitness amenities within an immaculately maintained facility. Creekside has a laid-back feel for all ages. It's easy to see why these two places are the best for tennis because the whole town is in "love."
Other finalists: Wild Dunes Tennis Center, Live To Play Tennis.
Best Tennis Instructor
Calling all ages and skill levels! Come and improve your game with instructor Corinne Enright. Her high-energy, calorie-burning workout will not only put you in better shape, but boost your tennis game with proper mechanics, footwork, balance and hand-eye coordination.
Other finalists: Shane Rader at Snee Farm Country Club, Steven Lake
Best Place to Take a Date
It's date night at Tavern & Table! This farm-to-table restaurant built upon neighborhood taverns of old is a local gathering place for house-made barrel-aged cocktails, seasonal craft beers and handcrafted food in a rustic atmosphere. The scenic waterfront bar on historic Shem Creek is a highlight to any date night.
Other finalists: SAVI Cucina + Wine Bar, Langdon's Restaurant and Wine Bar.
Best Place to Take an Out-of-Town Guest
Repeating as a Best Of winner, SAVI Cucina + Wine Bar is popular for late-night dates, girls' nights out or family celebrations. With house-made Italian cuisine, chophouse favorites and a large wine selection, this is the perfect place to impress your visitors. Their Southern/Italian hybrid hospitality will make you feel like part of the family night one.
Other finalists: Tavern & Table, Boone Hall Plantation.
Best Place to View the Ravenel Bridge
Mount Pleasant Memorial Waterfront Park boasts a 1,250-foot-long pier that stretches into Charleston Harbor under the Arthur Ravenel Jr. Bridge. The foundation was created from pared-down pilings from the old Silas N. Pearman Bridge. It's now not only a piece of history, but a perfect place to admire its successor.
Other finalists: Patriots Point Naval and Maritime Museum, Charleston Harbor Fish House.
Best Playground
The crown jewel of Mount Pleasant, Memorial Waterfront Park takes another title! Attracting all ages for picnics with beautiful views of Charleston Harbor, the nautical-themed playground has become a mini-fan fave!
Other finalists: Alhambra Hall, Big Toy at Palmetto Islands County Park, Charleston County Park.
Best Yoga Studio
Give us "the works" when it comes to yoga! The Works yoga studio is a blend of powerful vinyasa yoga, meditation, breathwork, deep stretch, plyometrics, core, weight work and strength work. The Works team instructors believe strength is just as much heart work as physical work and will soon have you on the way to a better you. No mind, body or spiritual stone goes unnoticed here. The Works is the whole enchilada!
Other finalists: Lowcountry Yoga, Charleston Power Yoga.
---
Best Dog Park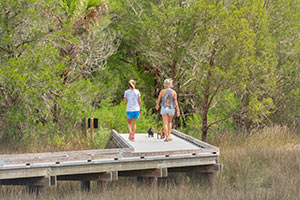 Who let the dogs out? With several acres of off-leash areas to roam, separate fenced-in spaces for large dogs, running water for your pups and plenty of shade, it's easy to see why our readers love taking their canine companions to Palmetto Islands County Park!
Other finalists: Alhambra Hall, Daniel Island Park, Isle of Palms Dog Park, Mount Pleasant Waterfront Park.
Best Dog Trainer
Being able to live the dog owners' dream is within reach at Canine Revolution Dog Training, leader of the pack for best dog trainer. Focusing on three main training aspects —education, balance and pack instincts — they are committed to providing lifelong support for you and your dog. By creating trust and loyalty between dog and owner, the training process becomes easy.
Other finalists: Wonder Dog University, Nick Luong
Best Dog Walker
Care and comfort are the things to expect when handing the leash over to the team at Milo Country Pet Care, winner of best dog walker. Serving the area since 2013, they provide fun jaunts for your pet and peace of mind for you.
Other finalists: Hope Hill, Wags and Walks, Snaggle Foot, Pet Care by Mindy
Best Doggie Daycare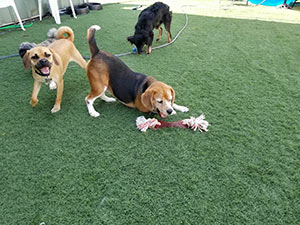 Your dogs will have an absolute ball —likely chasing them all day — at the Pooch Palace. This doggie daycare provides an enormous play yard, a staff that consists of many vet technicians and a second-to-none facility that will have your dog begging, not only for your sandwich, but to go back to Pooch Palace.
Other finalists: My Three Dogs, K9 Resorts Luxury Pet Hotel
Best Local Animal Shelter or Rescue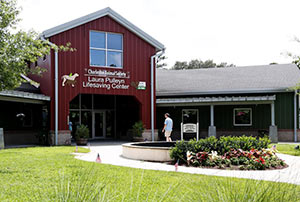 Charleston Animal Society has had one mission since its founding: the prevention of cruelty to animals. More than a shelter, the Charleston Animal Society is a thought leader in the welfare of animals. If you're looking for a best friend, take a look at the furry faces at this shelter. Let's get those tails wagging again with Charleston Animal Society!
Other finalists: Palmetto Paws Rescue, Pet Helpers, Southern Tails
Best Local Pet Instagram
A Southern gentleman with a big heart, Covey the Cav (@coveythecav) was voted best local pet Instagram. Follow along as he visits local spots and sweeps everyone off their feet with his Lowcountry charm. This Cavalier King Charles Spaniel is the fur king of Charleston!
Other finalists: @teddythecavalier, Michael's Barkery
Best Local Pet Website
Michael's Barkery has taken the treat for best pet website. Ordering their tasty dog treats is a walk in the park. The Michael's Barkery site also makes it easy to book services and learn more about how they're helping the community. It's all just one paw click away.
Other finalists: Milo Country Pet Care, Advanced Animal Care of Mount Pleasant
Best Boarding/Kennel
Pooch Palace offers the largest, cleanest and most fun boarding experience for your dog. Voted best once again, one look at the bigger than large play area, the toys and the caring staff makes it easy to see why Mount Pleasant readers spoke up for this pet fun house!
Other finalists: Ziggy's Dog Parlor, My Three Dogs
Best Cat Groomer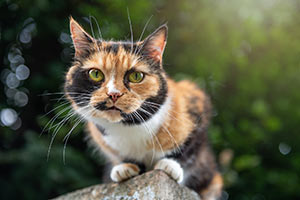 Charleston's only certified feline master groomer, The Charleston Cat Groomer, will transform your bundle of fur into the cat's meow! Grooming options range from trimming nails to full on baths and blowouts. Check out what has the community purring.
Other finalists: The Southern Cat
Best Dog Groomer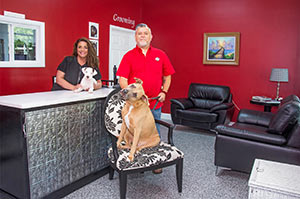 Fido deserves a day at the spa, and Ziggy's Dog Parlor is just the place! Voted best dog groomer, Ziggy's uses a personalized approach with every dog, ensuring your pet is getting the best care they deserve. Ziggy's makes your dog's maintenance magic.
Other finalists: My Three Dogs, Scenthound
Best Pet Pharmacy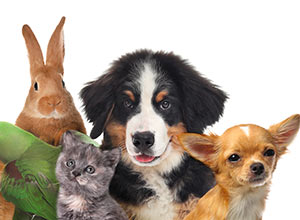 It's never a hard pill to swallow when deciding on where to get your pet's medications. Sweetgrass Pharmacy and Compounding, voted best for pets, makes it easy to get your furry bestie's medicine. You can swing by to pick it up on your way home, or have it shipped right to you. Sweetgrass Pharmacy is happy to work with you to ensure your pet gets the medication they need right away!
Other finalists: Costco Pharmacy, Pitt Street Pharmacy
Best Pet Photographer
Giving the '90s Bulls a run for their money, Jeanne Taylor Photography is definitely on her 'A' game, winning best pet photographer for the sixth straight year! Voters love her passion and joy when capturing heartfelt and meaningful images, and it certainly shows in all her work! Tell Sparky to say cheese —and not to eat it — for Jeanne Taylor!
Other finalists: Milo Country Pet Care, John Apsey
Best Pet Store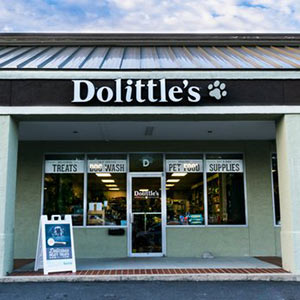 Dolittle's promises to continue being creative, explorative and relentlessly dedicated to your pet. That approach is one of the reasons why they were voted best pet store by Mount Pleasant residents. After selling their very first item at Charleston City Market, they've now grown into a collection of several locally owned and operated stores across the area. That's a howling success story!
Other finalists: Hairy Winston, PetSmart
Best Pet-friendly Apartment Community
With plenty of room to roam and a large, dedicated dog park, The Grove at Carolina Park is the bark of the ball. Tucked away among the pines, it offers quiet settings and friendly neighbors to residents of all breeds.
Other finalists: 1201 Midtown, Riviera at Seaside
Best Pet-friendly Business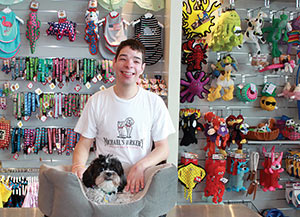 One step inside Michael's Barkery and it's easy to see why voters like them for a third Best Of category. Passionate staff and a wide array of naturally-baked treats are just a few reasons to love this biz. They also offer those with cognitive disorders a fun place to help and work. We give them two dewclaws up.
Other finalists: Red's Ice House, Lowe's Home Improvement
Best Pet-friendly Realtor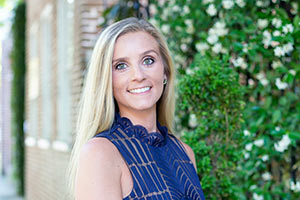 Erica Zepp is known for her keen aptitude for market trends, but the public might not realize that she truly takes the whole family into consideration when finding them the place to call home. Zepp knows that the pets are part of the package and is happy to make sure Spot gets his dream doghouse too, whether he is a salty dog or lazy indoor lounger.
Other finalists: Kristin Ansley
Best Pet-friendly Restaurant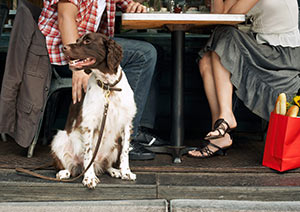 Raise the woof! Readers and dogs alike agree that Red's Ice House is the best spot to keep that nose wet. With a welcoming atmosphere and large outdoor spaces, Red's is the perfect place to party with your pooch!
Other finalists: Dog and Duck, The Shelter Kitchen + Bar, SAVI Cucina + Wine Bar
Best Veterinarian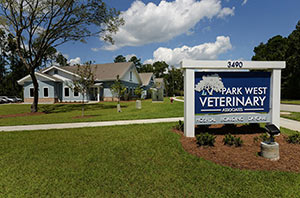 Once you step into Park West Vet, you will see why they were voted best veterinarian. They are committed to not only taking care of your pets' urgent needs but establishing a long-standing relationship with you and your pet. These professionals will have your critters jumping for joy at the people who keep their tails wagging.
Other finalists: Advanced Animal Care of Mount Pleasant, Animal Medical Center
---