We are thrilled to present to you our Best of Mount Pleasant 2020 winners. Participation was outstanding with nearly 50,000 votes cast (that's more than 326,000 in the last eight years!) in over 200 categories.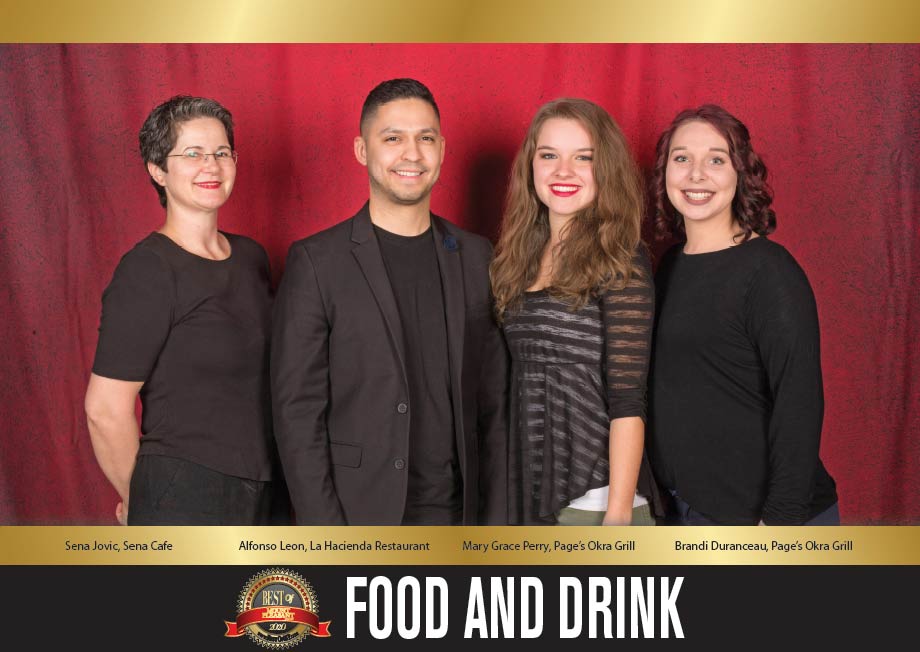 BEST ASIAN FOOD
A gem in Mount Pleasant's restaurant scene, "refined Thai" restaurant Basil has gotten top honors again this year. Locals love being able to get authentic dishes in an upscale setting without having to deal with the hassle of going downtown. It's hard to choose just one dish – bring friends and share several.
Second – Wasabi of Mount Pleasant
Third – Locals
BEST BAKERY
Kudzu Bakery & Market's slogan is "simply divine," and that pretty much sums up everything they make in-house. Breads, cakes, pies, cookies, breakfast foods, pre-made dishes, sauces, preserves and sandwiches pack the shelves at this Coleman Boulevard bakery. You can walk out with everything you need to entertain uests — even wine — with their homemade-feel foods.
Second – Saveurs du Monde
Third – Nothing Bundt Cakes
BEST BAR
"Raising the bar" is a popular metaphor, but Red's Ice House takes it literally with a crow's nest bar that stretches into the sky over Shem Creek. Whether you want drinks up high or to stay down by the saltwater, our readers have picked Red's as the top spot to wet your whistle.
Second – Saltwater Cowboys
Third – Butcher and The Boar
BEST BARBECUE
"Don't mess with success" might as well be the motto for Melvin's BBQ. Since 1982, they've been cooking outstanding pork, chicken and burgers over on Houston Northcutt. Next time you're in traffic on 17, stop off for some ribs or burnt ends. Get some of their famous onion rings, too, and wash it all down with a glass-bottle of Cheerwine.
Second – Home Team BBQ
Third – Swig and Swine
BEST BARISTA
Opal is known around town for their freshly made pastas and local seafood dishes. But did you know that you can finish your romantic meal with a finely-crafted coffee? Well, our savvy readers did, and that's why they say Flora at Opal is the best barista in a town with no shortage of them.
Second – Sena at Sena Café
Third – Matthew at Vintage
BEST BARTENDER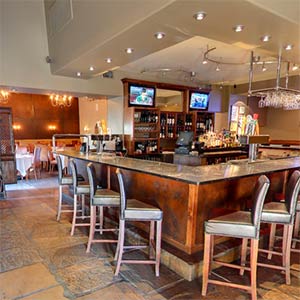 We have a (repeat) winner! For the second year in a row, Tyler at Red Drum has been voted most likely to knock your socks off with one of his handcrafted cocktails. Belly up to the bar and have him make you a signature drink while you soak in the atmosphere.
Second – Eli at Red Drum
Third – Mindy at Dog and Duck
BEST BREAKFAST
Page's Okra Grill is ready to rouse you out of bed with all the eggs, grits, potatoes, meats, biscuits and pancakes you need to kick off your day. Everything goes well with a hot cup of their coffee or, if it's going to be that kind of day, an award-winning Bacon Bloody Mary.
Second – Eggs Up Grill
Third – Vicious Biscuit
BEST BRUNCH
Put down that cereal box and get dressed; it's the weekend! Page's Okra Grill has a famous brunch that keeps the place packed, so get there early. Start with a mimosa and some Redneck Rolls, and then dive into one of their massive omelets or specialty-grits plates.
Second – Red Drum
Third – Butcher and The Boar
BEST BUDGET-FRIENDLY MEAL
We've all been there: We want some time out of the kitchen and away from the dishes, but we don't want to break the bank getting yummy food. Page's Okra Grill has you covered. From breakfast to dinner, they'll fill your stomach without emptying your wallet.
Second – Sena Café
Third – Five Loaves Cafe
BEST BURGER
Sesame Burgers & Beer has burgers that will make anyone's mouth water. Wanna try an elk burger? No problem. Did you once have a fever dream about a burger topped with crunchy peanut butter, bananas and bacon? They call that The Memphis. You're vegan? Their black bean patties are amazing. Also, three words: adult milk shakes.
Second – Poe's Tavern
Third – Five Guys
BEST CATERING COMPANY
Are you Martha Stewart? If not, let Dish and Design handle the food for your next event. For years, they've been delivering delicious breakfasts, lunches and salads to happy clients throughout the Lowcountry; 97% of their clients are repeats. Give them a call so that you'll have time to shower before your guests arrive.
Second – Hamby's
Third – Sena Café
BEST CHEF
Since opening this past summer, Butcher & The Boar has been turning heads with its spectacular steaks and family-style sides. Executive chef Tommy Begnaud works to bring guests the freshest ingredients and serve them to guests in a "high energy, communal environment."
Second – Ogi Jovic at Sena Café
Third – Brannon Florie at On Forty-One, Pier 41
BEST CRAFT BEER
Our readers say Two Blokes Brewing slings the best suds this side of the Wando. Since 2016, brewer Matty Symons has been creating complex ales that keep people coming back to see what's next. Food trucks frequent the brewery, allowing patrons to match their pints with some great grub.
Second – Westbrook Brewing
Third – House of Brews
BEST DELI
Sometimes you just want a great sandwich. Or a loaded baked potato. Or fresh soups or salads. Or maybe all the above. That's where East Bay Deli comes in. Instead of frills, they focus on having great options that will please pretty much anyone. Check out their breakfasts, too!
Second – Mozzo
Third – Joey Tomatoes
BEST DESSERT
Your mom always told you to save room for dessert. Thank her for that after you visit Sena Café. This husband-and-wife team are making waves over in Six Mile Plaza. People are raving about their exquisite authentic European desserts, which pair perfectly with any of the creamy coffee drinks they've created.
Second – Nothing Bundt Cakes
Third – Butcher & The Boar
BEST FOOD TRUCK
How does a food truck defend its Best Food Truck status in such a crowded field? For Coastal Crust, the answer is to keep doing what they're doing: Drive their vintage truck somewhere, make outstanding Neapolitan pizzas in a wood-fired oven built into the back of it and pour draft craft beers from taps on the truck.
Second – Dashi
Third – Brava Bowls
BEST FRENCH RESTAURANT
Our readers just can't get enough of Bistro Toulouse. For the third year in a row, they've said it's the best place to get authentic French cuisine. Tucked into an unassuming shopping center, it offers a fantastic selection of French dishes and wines that can take your taste buds abroad without buying plane tickets.
Second – Saveurs du Monde
Third – NICO
BEST FRIED CHICKEN
When you make your next grocery list, make sure it includes a box of fried chicken from Publix. For the second year in a row, our readers have said the store's tender, crispy-skinned chicken is the best East of the Cooper. Pick up a jug of the store's sweet tea while you're there.
Second – Page's Okra Grill
Third – Boxcar Betty's
BEST FROZEN YOGURT
Mount Pleasant has again chosen TCBY as the top spot to grab some delicious frozen yogurt. With an array of flavors and toppings, you're sure to find a treat at any of their three locations in town: Town Centre, Belle Hall Shopping Center and Ben Sawyer Boulevard.
Second – Sweet Frog
Third – Kairos, Beardcat's
BEST GROCERY STORE
A repeat winner, Publix is still Mount Pleasant's favorite place to grab groceries. The Florida-born chain boasts a bevy of weekly specials, fresh produce and bakeries so good that some locals have Publix bake their wedding cakes. Have them make you a custom sub next time you visit one of their three stores here.
Second – Harris Teeter
Third – Trader Joe's
BEST HAPPY HOUR
Shem Creek mainstay Water's Edge has done it again, topping readers' lists for best place to unwind from the grind with a cold concoction. The waterfront Cabana Bar is a master of happy hour, serving halfpriced food and all manner of libations to patrons as the tide rolls in and the sun sets.
Second – Butcher and The Boar
Third – Saltwater Cowboys
BEST HOT DOG
For out-of-thisworld hot dogs, head to Jack's Cosmic Dogs. They serve over a dozen specialty dogs and have some great vegetarian options, too. Whatever you choose, make sure it comes with some hand-cut fries and their signature sweet potato mustard, and then follow it with one of their many delicious ice cream creations.
Second – Johnny's Hot Dogs
Third – Skoogies
BEST ICE CREAM
What makes Marble Slab Creamery so great? Could it be their several dozen ice cream flavors, which range from mango to cappuccino? Or that they'll mix just about any treat you can think of right into the scoops? Head on over and decide for yourself. And then get an ice cream cupcake.
Second – Ye Ole Fashioned
Third – Baskin Robbins
BEST ITALIAN
Straight from your neighborhood nonna's cucina, La Pizzeria brings Italy to the plate. All ingredients are locally sourced or imported from the big boot to create the tastiest pizzas, pastas and specialita della casa imaginable. Now that's amore!
Second – Bricco Bracco
Third – Amalfi's Italian Restaurant & Pizzeria
BEST KID-FRIENDLY RESTAURANT
At Sena Café, Sena and her husband-chef, Ogi, make pleasing tiny, picky palates a European breeze. Choose from fresh and healthful soups, salads and sandwiches, then bribe for more café time with house-made pastries, cakes and sweets. Macarons, baklava, buttercream – oh my!
Second – Coastal Crust
Third – Chick-fil-A
BEST MAC 'N' CHEESE
There's nothing blue box about this mac. With a sauce so creamy and rich, it earned its own set of wheels. Visit Crave Kitchen & Cocktails to gorge on this four-cheese festivus or chase down the Mac Daddy Food Truck, an extension of Crave, to pick your toppings and swoon.
Second – Graze
Third – Page's Okra Grill
BEST MEXICAN
Sun, surf, sand and…salsa! Follow the signs for a bit of Baja at Mex 1 Coastal Cantina. Try tacos, tortas, quesadillas and more. With an indoor/outdoor bar that's great for sharing time with friends, you just might hear the Pacific in that margarita.
Second – La Hacienda
Third – Santi's
BEST NEW RESTAURANT
Butcher & The Boar makes your carnivorous cravings a reality. Sausages, steaks, refined sides to share, then swish back a small-batch bourbon from the bar. Dine divine on the inside or head outside to partake with your best pals and your pup on the patio. Meatloaf cupcake optional.
Second – Sena Café
Third – Vicious Biscuit
BEST PIZZA
Pizza in Spanish, French, Italian and English? Pizza. So beloved, it needs just one name. And Ember Wood Fired Kitchen's pizza is cooked to perfection, a woodfired wonder with chewy crust, gooey cheeses and a selection of locally sourced meats and veggies. Pair it with a pint and you've found the perfect dinner to please us all.
Second – Mellow Mushroom
Third – Coastal Crust
BEST PLACE TO DINE OUTDOORS
Sip a brew and lip smack on snacks beneath the trees as you feast on fresh seafood and more at The Rusty Rudder's spacious outdoor patio. Fans in the summer, firepit when it's cool and loads of live music options to make the most of the Lowcountry's lovely outdoors.
Second – Saltwater Cowboys
Third – Red's Ice House
BEST PLACE TO TAKE AN OUT-OF-TOWN GUEST
Who runs the world? Girls. Specifically, Ashleigh Page. And the next time you have a visitor in town, take them to Page's Okra Grill for quintessential Southern eats and a giant Adirondack chair to boot.
Second – Butcher & The Boar, Tavern & Table
Third – Sena Café, Saltwater Cowboys
BEST RAW BAR
With the largest selection of raw oysters in the state, it's easy to see why NICO earned its spot as the best. With 11 options carefully curated up and down the coast, NICO makes seafood nice by keeping it as close to its sea-state as possible. Bon appetit!
Second – Pier 41
Third – Wood & Grain
BEST RESTAURANT SERVICE
Seeking divine dining intervention? Butcher & The Boar staff are at the ready. Expect gustatory guidance to guarantee a delicious meal and the perfect pairings. The bartenders share their own shake-and-stir wisdom to ensure you make the most of their bourbon reserve. Rest assured you'll be well taken care of!
Second – Sena Café
Third – Page's Okra Grill
BEST RIBS
For over 25 years, Sticky Fingers Ribhouse has made meat their jam, perfecting the four-hourssmoked strategy and secret sauce that makes their ribs so delicious. So, go ahead. Order a slab. Smack 'til you've got a sauce 'stache. And be sure to lick your fingers when you're done.
Second – Home Team BBQ
Third – Swig & Swine
BEST SEAFOOD
Supper's on and it swims! Visit Page's Okra Grill to savor local seafood with a selection of sumptuous sides. Take it fried, caked, blackened or grilled, and on Fridays, enjoy it with friends as you partake in the blue plate crispy fried catfish.
Second – Acme Lowcountry Kitchen
Third – R.B.'s Seafood Restaurant, The Wreck of the Richard and Charlene
BEST SERVER
Every sports bar should come with name-known service, and Walker Williams at Charleston Sports Pub in Mount Pleasant keeps his customers coming back. Cheers to friendly service, an occasional ear and a hefty plate of fun.
Second – Sena Jovic at Sena Café
BEST SHRIMP 'N GRITS
A dish so beloved, it's signing autographs. Fried, battered cheese grits. Smoked andouille cream sauce. Oh, and shrimp. Do your taste buds a favor and eat the Best Shrimp 'N Grits at Page's Okra Grill. Immediately. Buttermilk biscuit or cornbread may be used to dab away tears of joy.
Second – Grace & Grit
Third – Acme Lowcountry Kitchen
BEST STEAK
Get ready to sweat. Butcher & The Boar serves the highest quality, hand-cut, wood-fired Angus steaks. Served with classic companions like blue cheese, horseradish crème fraiche and foie gras, you'll never speak to a vegetarian again. Yabba dabba do.
Second – LongHorn Steakhouse
Third – Langdon's Restaurant & Wine Bar
BEST SUSHI
Paradise. Monster. Crazy Boy. Temptation. Local Lovers. Sunkist. Rainbow. Locals' well-loved sushi menu makes the roll an exotic love story. Add in sports, trivia night, live music and BOGOs. This is the making of a sushi epic.
Second – Fuji
Third – Wasabi
BEST TACO
Like an edible pocket for all things delicious, everyone loves a good taco. And at Mex 1 Cantina, most every filling becomes taco-possible. Spicy shrimp, fried oysters, pork belly, roasted cauliflower and more. Top it off with house-made salsa and a salt-rimmed margarita. No wonder dragons love tacos.
Second – Cantina 76
Third – SOL Southwest Kitchen
BEST WINGS
Smoked, dry rubbed, and then fried, the wings at Home Team BBQ made Fiery Ron famous. Served with Alabama white sauce and (optional) Death Relish heat, keep your palate perked and your fingers close-to-clean enjoying this local, flavor-fancy, fun-filled delight.
Second – Wild Wing Cafe
Third – Swig & Swine
BEST DANIEL ISLAND RESTAURANT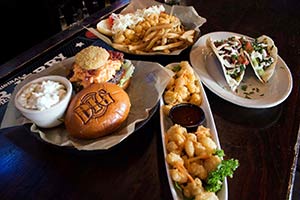 Daniel Island Grille keeps family dining fun! Tasty burgers, fresh salads and plenty of apps to share, DIG knows how to make everyone happy. Grab a game of corn hole on the patio or turn your attention to one of 20 big-screen TVs. At DIG, it's always game time!
Second – Wasabi
Third – Sermet's Courtyard
BEST DANIEL ISLAND HAPPY HOUR
For over 10 years, Wasabi on DI has wowed eaters with their sumptuous sushi and hibachi grill goodness. At happy hour, the doors disappear, bringing the outdoors in, the specials to your plate, and, on many nights, the music to your ears.
Second – Dockery's
Third – Ristorante LIDI
BEST DOWNTOWN CHARLESTON RESTAURANT
On the prowl for pho? Need a noodle now? Fire Grill Asian Fusion serves a range of tasty Asian dishes, from classic sushi to spiced curry, all at a moderate price and an on-the-go wait. Eat in or take out. Chopstick picnic anyone?
Second – Halls
Chophouse Third – FIG
BEST DOWNTOWN CHARLESTON HAPPY HOUR
Shuck up and smile at Amen Street Fish & Raw Bar's sea-worthy happy hour. Get a dozen fresh oysters for less than $10. Drink prices drop to just a few clams. With room to mingle and oyster shooters at the ready, you're sure to end any day happier at one of Charleston's finest.
Second – Barsa
Third – Halls Chophouse
BEST PARK CIRCLE RESTAURANT
Home of the self-proclaimed "fancy trailer" pie, EVO Pizzeria serves wood-fired pizzas topped with farm-first fare and a host of yummy meats and cheeses. The flavors are bright, fresh, and the seats are always filled. Grab a pint, share a pie, then sample a Sweeteeth chocolate bar among friends.
Second – Locals
Third – LoLA
BEST PARK CIRCLE HAPPY HOUR
With steep dips in drink prices and BOGO apps, Locals Park Circle makes happy hour the happiest. Listen to live music as you partake from around-the-world cuisine. Try tacos, sushi, wings and more, then sop it all up with their signature Namechanger cocktail to get you to the next course.
Second – DIG in the Park
Third – LoLA, Stems & Skins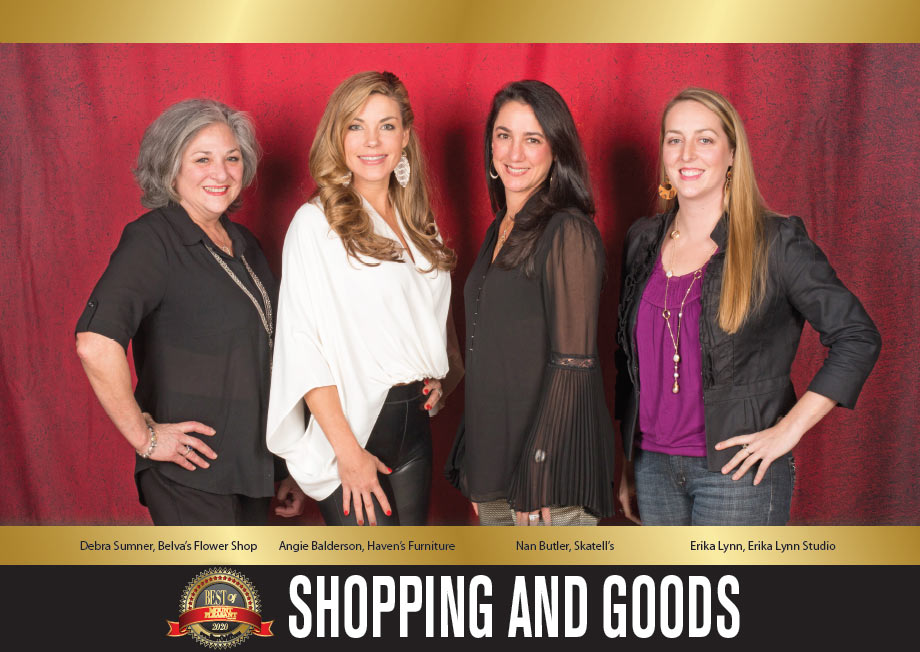 BEST ANTIQUE STORE
What better way to be earth-friendly than to buy antiques? At Mount Pleasant Mall, where more than 135 vendors display their unique offerings, stroll down the aisles and cherry-pick furniture, jewelry and art to take home with you. (Psst! They have a licensed auctioneer on staff, too.)
Second – Six Mile Antique Mall (on Coleman Blvd.)
Third – Eclectic Finds
BEST ART GALLERY
Hang out at Karen's Korner on Ben Sawyer Boulevard, and find original paintings, quirky gifts and jewelry to take home with you. And if you want to frame someone — or rather something — they can help you with that, too. Plus, art classes are available for aspiring artists.
Second – Charleston Artist Collective
Third – Sandpiper Gallery
BEST BABY GOODS
New grandbaby? Last minute shower gift? No idea what to buy? Ragamuffin Children's Boutique is located in the Commons on Coleman Boulevard, near Shem Creek. Their staff will help you select baby gifts — and wrap them. Come on in, new moms and dads!
Second – Baby Bloomers
Third – Bubbles Gift Shoppe
BEST BOARD SHOP
You don't have to be a Parrothead to shop at Parrot Surf & Skate. From T-shirts to wetsuits and swimwear, they've got you covered. Surfboards, skateboards and gear — they've got it all. Stop by on your way to the beach; they're open seven days a week.
Second – Odyssey Board Shop
BEST BOUTIQUE
Schedule an appointment with Subtle and Sass Boutique so you can drop in for coffee, tea, cocktails and personalized fashion service. Worried it's too late in the day? You also can shop online for their curated lines of women and children's clothing.
Second – II Brunettes
Third – Copper Penny, Erika Lynn Studio and Boutique
BEST BRIDAL STORE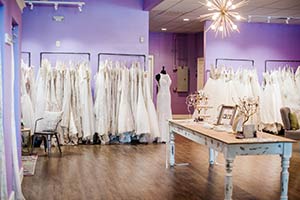 Be sure to visit Verità. A Bridal Boutique on West Coleman Blvd., before saying "I do." Not only does this boutique offer designer bridal gowns, they are ready to help outfit the entire wedding party in elegant attire. No more ugly bridesmaid dresses. Relax. Have some fun.
Second – Jean's Bridal Charleston
Third – White on Daniel Island
BEST CHILDREN'S CLOTHING
Rapidly growing children constantly need new clothes. Ragamuffin Children's Boutique can help. They offer smocked dresses, ballet attire, button-down shirts, hoodies, jackets and more. Whether you're searching for children's casual clothes or Sunday best, Ragamuffin will fix you up.
Second – Pitt Street Kids
Third – Southern Belles
BEST COCKTAIL AND FORMAL ATTIRE
Seeking a ballgown, cocktail dress or bowtie? Before your next fundraising gala, drop by Gwynn's of Mount Pleasant and browse their selection of coveted designer brands, including Jimmy Choo and Armani. Hidden away at Village Pointe, this luxury department store offers personal service and tailoring.
Second – Jean's Bridal Charleston
Third – Belk, Copper Penny
BEST CONSIGNMENT CLOTHING
Show your love for the environment. Recycle. Buy used. Skate on over to Uptown Cheapskate at Patriot's Plaza on Houston Northcutt to buy, sell or trade clothing, jewelry, bags and shoes. This is not your granny's thrift shop. Uptown offers cash for the gently used items they choose.
Second – Kid to Kid
Third – Angels and Rascals, Butterfly Consignment
BEST CONSIGNMENT FURNITURE
Bored with your home furnishings? The inventory changes daily at Next to New, an upscale furniture consignment shop located in The Shoppes at Brickyard. Consign your old stuff — clean and in great condition — and buy something that's new to you, whether one-of-a-kind or of a well-known brand.
Second – Mount Pleasant Mall
Third – Coleman Collection
BEST DEPARTMENT STORE
If you grew up in the South, you've probably bought an Easter dress or Sunday suit at this popular department store. Whether you're looking for luggage, dishes, linens, a cosmetic make-over, shoes, classic styles or latest fashions, Belk at Towne Centre has it all for you.
Second – Gwynn's of Mount Pleasant
Third – Kohl's
BEST FABRIC STORE
They'll keep you in stitches or at least load you up with decorative fabrics for indoors and out. Aiden Fabrics offers design services, too, and they have a new showroom located where U.S. 17 North meets Highway 41. Family-owned and operated, they are our readers' favorite.
Second – GDC Home
Third – Hobby Lobby
BEST FISH AND TACKLE SHOP
Calling all anglers! Our readers have spoken: Haddrell's Point Tackle and Supply on Ben Sawyer Boulevard, is the best of the best. Serving Mount Pleasant since 1983, this family-run business stocks a giant selection of the fishing gear you'll need to catch the big one.
Second – Henry's
Third – Dick's Sporting Goods
BEST FLORIST
Mount Pleasant's oldest florist shop delivers — in more ways than one. Belva's Flowers is where you want to go to select floral arrangements — from wedding bouquets to funeral wreaths to seasonal table displays. Our readers declare they mix rose blossoms and lilies in a delightful way.
Second – Blanche Darby Florist
Third – Out of the Garden
BEST FURNITURE STORE
Whether you're searching for the perfect sofa, settee, nightstand or table, Haven's Furniture & Home Décor has something extraordinary for you. With showrooms on both Highway 17 North and La Mesa Road, this haven for furniture shoppers offers a variety of styles for indoors and outside.
Second – Celadon
Third – GDC Home
BEST GARDEN CENTER
Hum "Abide with Me" as you stroll through the grounds of Abide-A-While Garden Boutique selecting new additions for your garden. You'll come away with a peaceful laidback feeling and a carload of gerbera daisies, salvias and Meyer lemon trees and gorgeous planters to re-home them all in.
Second – Lowe's
Third – Home Depot
BEST HARDWARE STORE
You'll feel like royalty at Royall Ace Hardware, where they'll answer your questions and help you find that plumbing part, pull chain, paint brush, push mower or power tool you've been searching for. Readers proclaim that this is the place to go to meet your hardware needs.
Second – Sweetgrass Ace Hardware
Third – Lowe's
BEST HOME GOODS
When shopping for clothes, dishes, shoes or towels, Mount Pleasant loves to go to Marshalls & Home Goods. Surprising finds wait on every aisle, so whether you're interested in pillows, plates or perfume, Marshalls has exactly what you're looking for, even if you didn't know what you wanted when you walked in.
Second – Haven's Furniture
Third – GDC Home
BEST JEWELRY STORE
Mount Pleasant people love the sparkle of gems and the gleam of platinum, and there's no better place than Polly's Fine Jewelry to find just the right engagement ring, delicate ear drops or Swiss watch. Polly's experienced jewelers and watch specialists ensure that your investments remain beautiful and functional forever.
Second – Loy Harn Jewelers
Third – Embler's Jewelers (Coleman Blvd.), Skatell's (Johnnie Dodds)
BEST LIGHTING STORE
If you're building, remodeling or just refreshing some of your home's lighting, Carolina Lanterns and Lighting is the preferred choice in Mount Pleasant. With fixtures from top designers and manufacturers, homeowners find exceptional quality in gas lanterns and indoor lights, fans and home accents.
Second – Lowe's, Home Depot
Third – Candelabra
BEST LIQUOR STORE
Whether you know exactly what bottle you're looking for or just know that you want to pick up something interesting, Bottles has you covered. Stocking well-known, big company beers, wines and spirits, as well as small batch and local craft discoveries, you'll find it — at a good price — at Bottles.
Second – Six Mile Wine and Spirits
Third – Costco
BEST MENSWEAR
Addressing all your menswear needs, JoS A. Banks in Towne Centre provides the men of Mount Pleasant with house-label custom suits, rental tuxes, dress shirts and accessories. It's the go-to store for all those times you need to look your best, no matter the occasion.
Second – Belk
Third – Gwynn's of Mount Pleasant
BEST MUSIC/INSTRUMENT STORE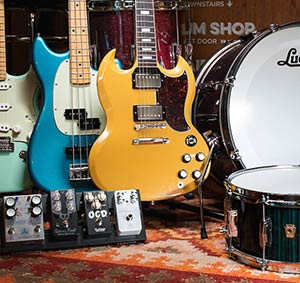 When your son or daughter decides it's time to pick up the cello or realizes that he or she needs a saxophone for band, Mount Pleasant Music is the favorite place. Start here and then come back to upgrade as your student progresses through high school band and orchestra.
Second – Rusty's Cool Guitars
Third – Eddie Bush Music Studios
BEST OUTDOOR FURNITURE STORE
A haven for sophisticated consignment furniture, fabulous prices on new pieces and beautifully curated outdoor furniture, Haven's Furniture & Home Decor repeats as Mount Pleasant's Best Outdoor Furniture Store. They have what you're looking for, whether you're outfitting your pool deck or making your screen porch the favorite room in the house.
Second – Palm Casual
Third – Backyard Retreats
BEST PLACE TO BUY A BOAT
Terrific boats, exceptional service and excellent specials make Palmetto Boat Sales Mount Pleasant's favorite place to buy a boat. With industry-leading lines like Cobia, Seafox and Maverick, Palmetto Boat Sales has the sales and service staff to make sure that you buy — and maintain — your dream boat.
Second – Sea Fox Boats of Mount Pleasant
Third – Seel's Boat Sales
BEST PLACE TO BUY A CAR
Mount Pleasant prefers exceptional cars and excellent service, and Mercedes-Benz of Mount Pleasant provides better than any other dealership in town. The trustworthy staff of sales and service people ensure that you will find the perfect new or preowned vehicle.
Second – Lowcountry Volkswagen
Third – Starling Chevrolet
BEST PLACE TO BUY A GIFT
Stuck searching for the perfect hostess gift? A baby shower present? An idyllic surprise for your mother-in-law? Bubbles Gift Shoppe has Mount Pleasant's favorite choices. The shop even hosts events ranging from corporate meetings to all kinds of showers.
Second – Erika Lynn Studio and Boutique
Third – Palmetto Moon, Polly's, Vet Friends, Zinnia
BEST PLACE TO RENT PADDLEBOARD/KAYAK
When you want to see the beauty of the Lowcountry from the water, Coastal Expeditions offers the best choices in guided tours and paddleboard and kayak rentals. Let the experienced staff know what you want to do and how much time you have, and they'll help you make amazing memories.
Second – Nature Adventures
BEST RETAIL CUSTOMER SERVICE
In addition to terrific furniture possibilities, Haven's Furniture thrills Mount Pleasant shoppers with fabulous customer service. Angie Balderson and her staff make every effort to address your furniture and home goods needs. They've succeeded so well — and so regularly — that they top our Best of lists every year, in multiple categories.
Second – Ragamuffin Children's Boutique
Third – Gwynn's of Mount Pleasant
BEST SHOE STORE
Great brands, great service and great community outreach! Phillips Shoes has been a Mount Pleasant staple for nearly 50 years. Over 60 top shoe brands, excellent customer service and significant community service make Phillips a consistent local favorite.
Second – DSW Designer Shoe Warehouse
Third – Stride Rite
BEST SPORTING GOODS
All the sporting equipment and sporting clothes you'll ever need live at Dick's Sporting Goods. Name-brand supplies for everything from fishing to football, basketball to tennis and camping to yoga fill the spacious and well-organized store. Dick's has what you want, and you'll find it with ease.
Second – Halfmoon Outfitters
Third – Haddrell's Point Tackle and Supply
BEST SWIMWEAR
Bikinis and swimsuits and board shorts, oh my! Local retailer Las Olas is the best place to buy suits, coverups and everything required for a day at the beach or pool. Preferred brands and excellent customer service help you find something you'll want to wear every day!
Second – Belk
Third – Parrot, Radical Rags, Ragamuffin, TJ Maxx
BEST TOYS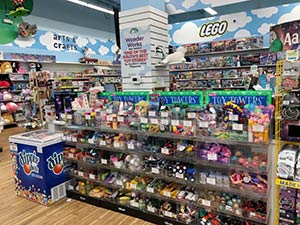 Best toy store in Mount Pleasant? Wonder Works, of course! A truly local store with three other locations in the Charleston area, Wonder Works boasts fun for everyone. Whether you're looking for the basics (dolls, balls or cars) or the exceptional (mad science, mad tech or mad skills), Wonder Works has it.
Second – Hollipops
Third – Walmart
BEST WOMEN'S ACCESSORIES
Bubbles Gift Shoppe has all the women's accessories you need for your friends, your mom, your kids or yourself. From bows to barrettes, handbags to hats, Bubbles has beautiful, wearable pieces to bring out the joyful feminine in you and all the women you know.
Second – Gwynn's of Mount Pleasant
Third – Versona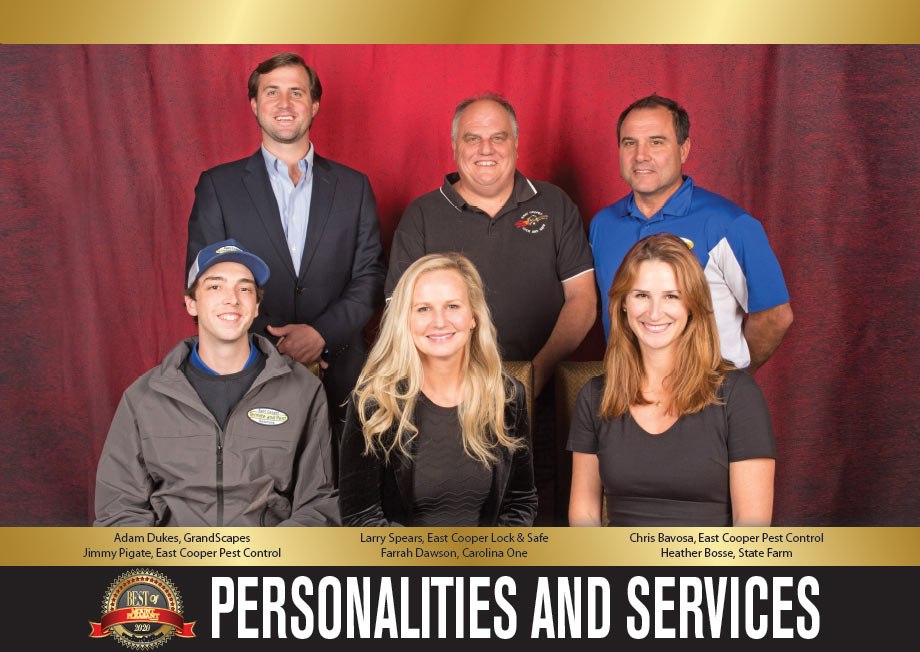 BEST ASSISTED LIVING FACILITY
Franke at Seaside is a haven for older adults seeking an active, worry–free future. Foster old hobbies or enjoy new activities in thiscontinuing care retirement community set amongst spacious lagoons, Spanish moss and ancient oaks. You'll find continued care for independent living, assisted living, skilled nursing, memory support, rehabilitation and more.
Second – The Palms
Third – Somerby
BEST ATTORNEY: BUSINESS ATTORNEY
There are currently more than 1.3 million lawyers in the country — which has a population of 327.2 million people. That's a lot of lawyers! Out of all those in the area, though, Trey Harrell is one of the most called upon and trusted attorneys since he co–founded Harrell, Martin & Peace P.A. in 1995.
Second – Hal Cobb
Third – Buxton & Collie

BEST ATTORNEY: CRIMINAL ATTORNEY
Did you know the Sumerians (people from what's now Iraq) created the earliest known written set of criminal laws around 2,100–2,050 B.C.? If you need a professional to protect you against criminal charges, you might not be able to call on these early writers, but you can reach out to trusted attorney Trey Harrell.
Second – Jay Slocum
Third – Eddie Phipps

BEST ATTORNEY: FAMILY LAW
Divorce can be overwhelming and paralyzing — not to mention emotionally and financially draining. If you feel like the world is falling apart around you, Peck Law Firm is here to listen, understand and offer personalized service because they know your situation is unique. You're not alone anymore.
Second – William Hammett
Third – Emily Johnston, The Bryan Law Group

BEST ATTORNEY: PERSONAL INJURY
Accidents happen — we've heard that since we were clumsy toddlers! But as an adult, accidents come at a much bigger cost: medical bills, loss of work and more. If you need a personal injury lawyer, protect yourself with the passionate team at Miller, Dawson, Sigal & Ward LLC, who continuously earn perfect 5–star reviews from clients.
Second – Cobb Dill & Hammet LLC
Third – Phipps Law Firm, Berlinsky Law Firm

BEST ATTORNEY: REAL ESTATE
If Conde Nast continues to name Charleston the top city in the U.S., we're going to need a lot more houses! Whether you're buying, selling, refinancing, opening a home equity line or more, The Bryan Law Group LLC are the real estate closing attorneys our readers trust most!
Second – Weeks & Irvine LLC
Third – Cobb Dill & Hammet LLC, Sean Scapellato

BEST ATTORNEY: TRUSTS AND ESTATES
He may be third in his family, but L.K. "Trey" Harrell III is the No. 1 trust and estate attorney for Mount Pleasant residents. Founding member of Harrell, Martin & Peace P.A., Harrell offers a full range of real estate legal services you know, when he isn't happily outdoors on the water with his wife and daughters.
Second – Tripp Wiles
Third – Jessica Wentworth, Dana Wine

BEST AUTO REPAIR BUSINESS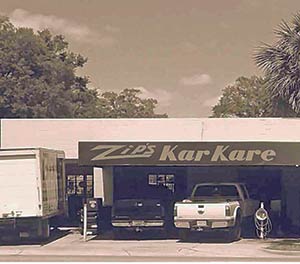 Whether you're planning for an oil change or scrambling because your check engine light comes on, Zip's Kar Kare has got your back — and your car's! Serving the Lowcountry since 1983, they've endured the test of time with quality customer service, a trustworthy staff and reliable work.
Second – East Cooper Auto Pros
Third – Hudson's Import Service

BEST BANK
Thomas Jefferson once advised to never spend your money before you have it. Save it, budget it, spend it wisely. Not sure how to start? With branches in 60 cities, South State Bank can be found right around any corner and can help guide you on your financial journey.
Second – Wells Fargo Bank
Third – Bank of America

BEST BARBERSHOP
Opening its doors more than 50 years ago, Causey's Barbershop is as beloved for its old–fashioned feel as it is for great haircuts. Friendly faces and sports memorabilia greet clients new and old, many continuing childhood traditions of taking their own kids. Go ahead and pop in. Ask for the "Causey Cut."
Second – Jeff's Barbering
Third – Thomas' Family Barber Shop

BEST BODY SHOP
A body shop is like a doctor — you hope you never need one, but when you do, you pray it's the best! Mount Pleasant Collision is trusted most for its premier repair services and state–of–the–art equipment. Even better, they accept all insurances and guarantee their work for the life of your car ownership.
Second – Fender Mender
Third – Ascue's Paint and Body Shop

BEST CAR WASH
Cheerios on the floors? Mud on the tires? Coffee stains on your new leather seats? No worries. Cactus Car Wash can spiff up your car faster than any Disney fairy godmother. Pop in for a $5 quickie exterior wash or sit and relax while they bippity, boppity, boo and make your car shine like new.
Second – Super Suds Car Wash
Third – Liquid Highway

BEST CERTIFIED PUBLIC ACCOUNTANT
Taxes are inevitable — and so is anxiety when April 15 looms near. Don't stress yourself more than you need to when you have trustworthy accounting firms like McCay Kiddy LLC and Moody and O'Neal CPAS right in your neighborhood. They'll help you understand your finances and the filing process.
Second – Allen Bolden, Hyland Ruddy and Garbett
Third – Brian Kurtz

BEST CHILD CARE
Better than Mr. Rogers or Mary Poppins ever could, Primrose School of Mount Pleasant provides educational daycare and childcare services that inspire a lifelong love of learning. You'll know your child is happy and safe throughout the day with Primrose's programs for all ages and award–winning leadership.
Second – Children's Discovery Center
Third – Christ Kids Academy

BEST CREDIT UNION
You work hard for your money, and credit unions are here to help you make the right decisions with it. For all your financial needs, such as loans, savings, checking, business services, retirement planning and insurance solutions, South Carolina Federal Credit Union is our readers' top pick. It makes cents.
Second – Heritage Federal Credit Union
Third – Navy Federal Credit Union

BEST DANCE STUDIO
We all can't be Bruno Mars or Beyoncé, but with Peace Love Hip Hop, hopeful dancers can get the start they need to dream. With classes for adults and kids alike, don't miss a beat with their online schedule, camps and shop. Head to their Daniel Island location in 5, 6…5, 6, 7, 8.
Second – Tapio School of Dance and Gymnastics
Third – Inversions Pole Fitness

BEST DRIVING SCHOOL
At 911 Driving School, all their instructors are police officers — so you know your teens will pay attention! They offer teen driver's education classes, adult instruction, defensive driving and more. They even offer the SCDMV Road Skill Test. No more waiting in line at the DMV to schedule an appointment. Sign us up!
Second – Rusty's Driving School
Third – Premiere Driving School

BEST ELECTRICIAN
There are some DIY projects you can YouTube and successfully accomplish at home. Working with electrics is not one of them, which is why our readers gratefully turn to both Haddigan Electrical Contractors and Mount Pleasant Electric. Not all heroes wear capes. Our favorites wear hard hats and safety gloves.
Second – Charleston Electric, Stonestreet Electrical Services

BEST EVENT VENUE
Ryan Reynolds and Nicholas Sparks could have traveled anywhere to make memories, but they chose Boone Hall. The history. The views. The various venues. Whether you're holding an event in front of the main house or on the Cotton Dock, Boone Hall is America's most photographed plantation for a reason.
Second – Alhambra Hall
Third – Volvo Car Stadium

BEST FINANCIAL PLANNER
Money isn't everything, but having someone who can manage your income is. Want to know the best way to save for retirement or college? Convergent Financial Group, a fiduciary fee only financial planning service, is committed to its clients and the community whether you need ongoing financial planning or a one–time comprehensive plan.
Second – Jenny Phillips of Northwestern Mutual
Third – Bowen Financial Group

BEST FITNESS CENTER
There are no excuses to get in shape with this year's winner, Planet Fitness. Open and staffed 24/7, they have made it easy to work in your workout. So put down that pie or grande plate of nachos and get busy.
Second – Crunch Fitness
Third – HyLo Fitness, O2 Fitness

BEST GYM
If you desire to perspire to greatness, Crunch Fitness is the winner. Whether you want to lift weights or to drop it like it's hot, you'll find it here. Choose the membership that is right for you and boast that sweat, just be sure to remember the deodorant.
Second – Planet Fitness
Third – HyLo Fitness, Pivotal Fitness

BEST GYMNASTICS FACILITY
There is no lack of confidence at being the best for those that call Gymnastics Gym Academy their home. It is the premier at mixing fun and fitness, coordination and everything else, including athletic wear. Gymnastics is the sport that enhances all other sports, once again, meaning it is the choicest, at everything.
Second – Tapio School of Dance and Gymnastics
Third – Rock Solid Gymnastics

BEST HAIR SALON
Hello? The 80s is calling and asking for their hairstyle back. Salon Alexandria cares about making your crown beautiful for every day or your special day. Self–declared hair artists, clients will experience a lively atmosphere that inspires trust and positivity, because your hair can feel it.
Second – Strawberry Salon
Third – Stella Nova

BEST HEATING & AIR COMPANY
Try not to be that client that calls on the third day of 100+ degree temperatures and expects to be the only one sweating bullets. Keep current with our winner, C&C Meyers Heating & Air, who has 24–hour emergency service just for your personal crisis.
Second – Carolina Custom Air
Third – Bozzelli and Sons Heating and Air

BEST HOME CLEANING SERVICE
It's okay to make a mess and ask someone else to clean it…at least when you pay them to do it. Molly Maids is insured and has a team of trained cleaners ready to return your home to a re–energized space. They set the standard in clean.
Second – MaidPure
Third – The Cleaning Authority

BEST HOME IMPROVEMENT AND REMODELING
Dealing in fine homes and remodeling to bring your ranch style residence up to the 21st century is our winner, Renaissance South Construction. They will transform your aged wood paneling, shag carpeting, endless wallpaper and pepto colored bathroom tiles into the most elegant and functional form.
Second – Home Depot, Salt Marsh Contracting
Third – Mount Pleasant Kitchen and Bath, Lowe's
BEST HOTEL
Wherever your travel takes you, whether it is a staycation, needing to get away while your home is being remodeled or you would like a very special place for your visiting family to stay (away from you), Courtyard by Marriott is the answer. Go ahead, invite those in–laws for the holidays.
Second – Hotel Indigo
Third – Charleston Harbor Resort

BEST HOUSE PAINTER
Let's face it, of all the things you want to do in life, house painting is not one of them. The man with the most colorful pants in the Lowcountry is primed and ready to paint. Joe Lodge of Choice Coat Painting is the one who will do it and do it well.
Second – Low Country Contractors
Third – Steve Mullen

BEST INSURANCE AGENT
Insurance agents are always expected to be truthful, straightforward and honest. BJ Guido is no exception. He is on the ball and is ready to break things down, and has been since 2002. Thirteen years later he formed Coastal Living Consultants.
Second – Billy Swails
Third – Heather Bosse, Jack Tankersley

BEST INSURANCE COMPANY
Protecting all that is important is crucial to your peace of mind. Whether it is an auto accident, hurricane or that freak accident that has you landing face first on a pile of your kids' toys, State Farm insures more cars and homes than any other company.
Second – Allstate
Third – GEICO

BEST INTERIOR DECORATOR
Knowing the style you want and accomplishing that look are two very different things. If you aren't careful, you may end up with the tackiest home on the block. Let Angie Balderson of Haven's Furniture & Home Décor create your vision for you and keep you off the ugly list.
Second – Kimberly Tall of Aiden Fabrics
Third – Megan Molten, Nicole Norris Design Studio

BEST LANDSCAPER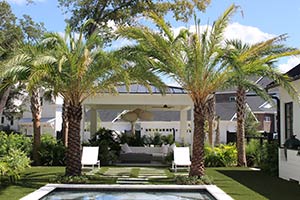 Landscaping is the first and last opinion a visitor will take away from your home. Eliminate tall grass, weeds, decades old holiday lights or broken solar lights dotting your walkway. GrandScapes is the top landscaper that exceeds expectations and will keep the HOA off your back.
Second – Simply Green
Third – Dragonfly Designs

BEST LOAN OFFICER
Are you turned off by mounds of paperwork that can determine your future, your finances and quality of life? Tommy Wilcox of Southern Trust is not afraid. He is willing to tackle the paper work and endeavor in your best interest for buying, refinancing or building a new home.
Second – Gabrielle Heymans of Atlantic Coast
Third – Ethan Lane of Mortgage Network

BEST LOCAL CELEBRITY
Rock me momma like a wagon wheel and everything is alright… alriiiiiiiight. Darius Rucker is homegrown, nationally known and loved across the pond. At any time of the day, you can catch his unique voice on the radio or you can cheer on the Carolina Gamecocks right along with him.
Second – Bill Murray
Third – Rob Fowler

BEST LOCKSMITH
Yes, they do still exist and have changed with the times. Although what hasn't changed is needing a locksmith at the most crucial of times, such as in the pouring rain. East Cooper Lock & Safe has come to our rescue since 1981 with their very important, 24–hour service.
Second – Bill's Lock Service and Building Maintenance
Third – Mount Pleasant Locksmith

BEST MARKETING FIRM
Having a team tout your qualities, business expertise or promote your event to scores of people, then Trio Solutions is a winner for you, too. Go ahead, put yourself out there and let them do the work, they will put you above everything else and make you look good.
Second – Q4 Launch
Third – Creativ Social + Marketing

BEST MASSAGE THERAPIST
It's okay, that's right, you can do it, don't be embarrassed because it feels so good. Let it go. Release a relaxing, self–gratifying moan. Wait, get your mind out of the gutter. It's a classic massage from our winner, Don Burson.
Second – Bob Hamilton, Valerie DeMasi of Baby Bodywork
Third – Karen Schmole of Simply Therapeutic

BEST MORTGAGE COMPANY
Purchasing a home is still the most costly purchase you can make in your lifetime and it can also be a brutal experience. Atlantic Coast Mortgage is there from the beginning to the end, which can be a long time so you might as well pick someone you like.
Second – Mortgage Network
Third – Movement Mortgage

BEST NAIL SALON
A little pampering is always a good thing so you might as well visit our winner, 843 Nails, who want nothing more than for you to leave happy. So if your daggers and claws need a filing then check out their many options at their self–described upscale salon.
Second – Mylk Bar
Third – Ocean Nails & Spa

BEST NON–PROFIT
Ho, ho…holy mackerel! The winner of Best Non–Profit is Friends of Santa Claus, serving kids with cancer from infancy to 18 years of age. This all volunteer program offers a summer camp as well as a college scholarship program for cancer survivors and financial assistance to families in hardship circumstances.
Second – East Cooper Community Outreach
Third – Libby & Mace Animal Rescue

BEST PEST CONTROL COMPANY
Creepy–crawlies got you down? Try Palmetto Exterminators, they're the best in our town. When termites crawl, they'll have a ball, ridding your home from bedroom to hall. And when the summer days approach, give a look to their Mosquito Barrier Treatments and Misting System. No–see–ums won't escape either!
Second – Terminix
Third – East Cooper Pest Control

BEST PLACE FOR SPIN CLASSES
Cyclebar takes top honors as Best Place for Spin Classes. Their instructors promise to help your performance, reach your goals and change your life one ride at a time. They say, "It's our responsibility to fuel our riders inside our studio so that they can…make a difference outside our studio."
Second – MethodRide
Third – O2Fitness

BEST PLACE FOR SWIM LESSONS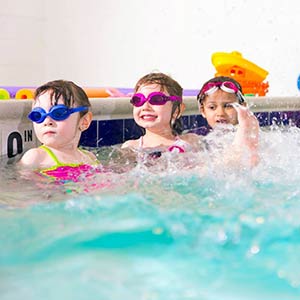 Go with the tide to KIDS FIRST Swim School for the Best Place for Swim Lessons. Expert instructors working from a scientifically–designed playbook will have your children jumping safely into the deep end and clamoring to give a shot to the individual medley. On your mark, get set…dog paddle!
Second – Brighton Swim Academy
Third – I'On Club

BEST PLACE OF WORSHIP
Where's the best place to worship and give praise to your God? If joy and enthusiasm count, Seacoast Church tops the list. Remember, a church is only a building, but forming a community is Seacoast's goal. Their commitment is to create an opportunity for more lives to be forever changed.
Second – East Cooper Baptist Church
Third – Life Park Center

BEST PLACE TO WORK
The Best Place to Work might seem to be in bed, under the covers. But, if you actually have to earn a living, try GrandScapes. Their services range from landscape design and installation to irrigation, exterior lighting and more. And, the only bed you'll find here is a bed of roses!
Second – MUSC Mount Pleasant
Third – Primrose School

BEST PLUMBER
No, Mr. Rooter isn't an overweight wild boar. It is, however, a premier plumbing service handling those dirty jobs from clogged drains to drain cleaning, plumbing inspection and diagnosis to plumbing repairs, always with a courteous smile. The Best Plumber is Mr. Rooter. But, is there a "Mrs. Rooter?"
Second – Holy City Plumbing
Third – Pink Plumbing

BEST POOL AND SPA COMPANY
For Best Swimming Pool and Spa Company, America's Swimming Pool Co. is a lap ahead of the pack. This business promises that: "Whether you need regular weekly maintenance, equipment repaired or replaced, or a full pool and deck renovation, our experienced team is ready to exceed your expectations at a fair, fixed price."
Second – Atkinson Pools & Spas
Third – Aqua Blue Pools

BEST PRIVATE SCHOOL
Palmetto Christian Academy is the Best Private School. Established in 1992, PCA offers educational services from 18 months through 12th grade, with a broad array of opportunities in the fine arts and numerous highly competitive sports teams. Their goal: "Equipping students to pursue Jesus Christ passionately as they impact the culture."
Second – Christ Our King–Stella Maris
Third – O'Quinn, Primrose

BEST PUBLIC SCHOOL
The Warriors of Wando High School claim the title of Best Public School. At 4,000 students, it's the biggest and the best in Mount Pleasant, offering more than 250 courses. In academics and sports, Wando always seems to rank #1. But, will this win merit its own congratulatory roadside sign?
Second – Carolina Park Elementary School
Third – Jennie Moore Elementary

BEST RADIO PERSONALITY
If you're a fan of Mix95.9, with its adult hits format, you already know Brooke Ryan from her popular "Two Girls and a Guy" show, airing weekdays 5-10 a.m. She's also your Best Radio Personality. Catch her fast–paced program to kick start your day. But, when does she sleep?
Second – Kelly Golden
Third – TJ Phillips

BEST RADIO STATION
Picking the Best Radio Station in any market is a craps shoot, with everyone liking one format more than every other one. This year, Mount Pleasant gave the nod to The Bridge 105.5, which bills itself as "The Sound of Charleston." And, of course, East of the Cooper as well!
Second – Mix 95.9
Third – WEZL 103.5

BEST REAL ESTATE AGENT
Selling a home? Buying a home? Maybe renting a home? In our market, No. 1 is Neal Sneath as Best Real Estate Agent. If Sneath's name isn't on your speed dial yet, maybe it should be. He's new to the Boulevard Company but not to the real estate biz.
Second – Marley Presswood
Third – Whitley Boyd

BEST REAL ESTATE COMPANY
Carolina One has been around these parts long enough to have sold, helped buy or sell a home to your parents or maybe even your grandparents. They're the big dog in the kennel but never impersonal in meeting all of your real estate needs.
Second – Keller Williams
Third – Agent Owned

BEST REAL ESTATE TEAM
Our readers have found the Best Real Estate Team East of the Cooper. Actually, it was never lost, because it's the FOUND Properties Group. These real estate pros rely on a team effort to provide client service and marketing coordination in one coordinated package. Next, they'll be looking for Atlantis.
Second – Dave Friedman Team
Third – Katherine Cox Team

BEST SPA
Who doesn't secretly long for a relaxing experience at the Best Day Spa in Mount Pleasant? Well, it's at your fingertips – or, more properly, at those of your experienced masseur or masseuse at Woodhouse Day Spa. For everything from skin care to a full body massage, it's a pleasure that's never guilty!
Second – Urban Nirvana
Third – Glowspa

BEST TANNING SALON
Who doesn't love the glow of a healthy tan? But, hey… it's wintertime! So, just pop by one of Ultratan's two Mount Pleasant locations and find out why they're the Best Tanning Salon. Tanning beds make you feel claustrophobic? Then lose that pallor with their state– of–the–art spray tanning booths.
Second – Charleston Glow
Third – Sun Station, Tuscan Tan

BEST TELEVISION PERSONALITY (LOCAL)
For more than three decades, people have turned to Storm Team's chief meteorologist, Rob Fowler, for their weather information. That's why he's earned the title of Best Television Personality (local). You can even plan a parade! But check with Rob first to make sure it doesn't get rained on.
Second – Josh Marthers
Third – Dean Stephens, Bill Walsh

BEST TUTORING/LEARNING CENTER
Ask any parent who has failed algebra how much fun it is to try to help their kids with math homework. Then, take your own youngsters o Mathnasium. It's transformed the way mathematics is taught for more than a decade across the U.S. and it's now our own Best Tutoring/Learning Center.
Second – Brain Balance Center, Primrose School, Trident Academy

BEST WEDDING VENUE
Boone Hall Plantation bills itself as the perfect place for your very special moment – especially if it happens to be making your vows. That's why it was named Best Wedding Venue. Choose from settings including the majestic front lawn to the intimate patio area to the always–popular Cotton Dock.
Second – Alhambra Hall
Third – The Pavilion at Pepper Plantation

BEST WORKOUT STUDIO
Pure Barre's two Mount Pleasant locations focus on effective total body workouts featuring low–impact, high–intensity group classes led by highly–trained teachers. They target toning muscles and improving strength, flexibility and agility. That's why they've claimed the crown as Best Workout Studio.
Second – HyLo Fitness
Third – Orangetheory Fitness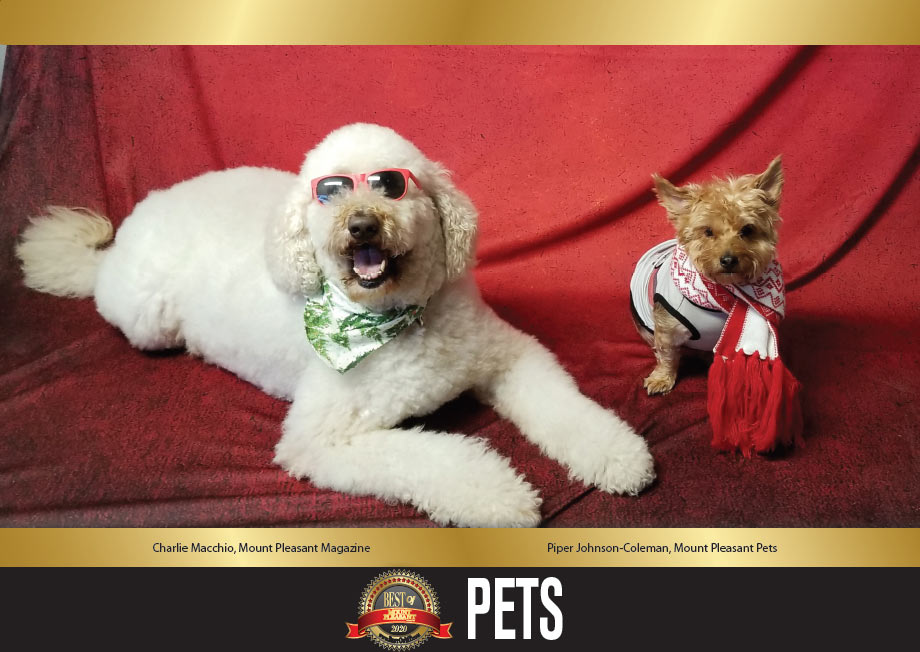 BEST DOG PARK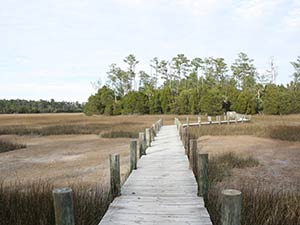 Everyone loves a good park and Mount Pleasant Palmetto Islands County Park offers much to bark about! Whether Fido is large or small, there are dog sections with acres of tropical settings where dogs can run and play off-leash!
Second – Isle of Palms Recreation Department Dog Park
Third – Town of Mount Pleasant Waterfront Park and Pier Dog Park

BEST DOG TRAINER
Practical and positive training from a passionate point of view — for many pet parents, that's worth howling about! Purely Positive is a dog and puppy training solution led by Susan Marett, a certified separation anxiety specialist.
Second – Edward Diez, Dargan and Diaz
Third – James Beltram, Candlewood K9

BEST DOG WALKER
You and your dog probably wish you could take more walks together outdoors. For those times you can't, call on Pleasant Pet Services. They are experienced animal lovers who help you take care of your furry family fur-rends!  Guaranteed quality pet and house care, reliable and trustworthy. Walks, taxi rides to doggy day care, visits and more.
Second – Snuggle Foot Dog Walks and Pet Care
Third – Andy's Pet Services

BEST DOGGIE DAYCARE
Don't leave those doggies home alone. Instead, let them get their wag on at My Three Dogs! Bring your pooch for the day at one of three locations in Mount Pleasant. Supervised dog freedom creates an enjoyable expawience for all your pampered doggie needs.
Second – Paws in Paradise
Third – Pooch Palace

BEST BOARDING KENNEL
Your dogs are in good hands at My Three Dogs. Their facility is designed to keep your pooch happy and healthy. Play and socialize all day, then get tucked in at night with blankets, pillows and water.
Second – Paws in Paradise, Pooch Palace
Third – Best Friends Boarding

BEST GROOMER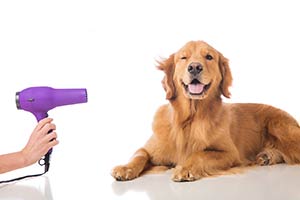 If you pamper yourself with a new 'do, why shouldn't you pamper your pet? Get their fur fluffed at AFORTable Grooming, a full-service grooming salon. Passionate about your dog's grooming needs, they take their time to make each experience enjoyable and less stressful for your pup. Walk-ins are always welcome!
Second – Ziggy's Dog Parlor
Third – My Three Dogs, Yuppy Puppy

BEST PET PHARMACY
There is comfort in knowing that your local pharmacist can provide pawsonalized medicine for your pet. Pitt Street Pharmacy can make medications the right way, specifically for animals. Right flavor, right dosage and the right care for pets large and small.
Second – Sweetgrass Pharmacy
Third – Animal Medical Center, Clements Ferry Veterinary

BEST PET PHOTOGRAPHY
Not just any person with a camera can get a dog to sit still and smile that "doggie smile" we all want to see. For a pet photographer with the skills to make them sit, lie down and shake, our readers recommend Jeanne Taylor. She makes every pooch look show-worthy.
Second – Jenn Cady
Third – Michele Cole Bolton

BEST PET RESCUE ORGANIZATION
Palmetto Paws Animal Rescue is an all-volunteer nonprofit organization dedicated to the rescue, rehabilitation and placement of "at-risk" dogs. Regular adoption events and foster programs assist them in finding furever homes for many local dogs.
Second – East Cooper Pet Relief
Third – Libby and Mace's Place

BEST PET STORE
Hairy Winston Pet Boutique & Grocery is the pawfect place to shop for your pet. They have everything you never knew you needed for your dog and cat. Part of the Mount Pleasant community since 2008, the boutique is 100% owned and operated by Mount Pleasant residents.
Second – Petsmart
Third – PetCo

BEST PET-FRIENDLY APARTMENT COMMUNITY
Grab your pet and walking gear and stroll through the heart of Mount Pleasant. When you live at The Haven of Indigo Square, you can walk to more than 60 stores together. Pet friendly living is all yours here in the Lowcountry.
Second – 1201 Midtown
Third – Sweetgrass Landing

BEST PET-FRIENDLY BUSINESS
Whether you're looking for legal advice or a place that you and your pooch can sit on the porch and have a tasty meal, Cobb, Dill & Hammett LLC and Red's Ice House will serve you and your four-legged friend anytime.
Second – Lowe's
Third – Hairy Winston

BEST PET-FRIENDLY RESTAURANT
Grab your pooch and find a spot together on the porch at Red's Ice House because you can't go wrong here! Beers are cold and the seafood's fresh — talk about tail-wagging happiness. It's the perfect spot for head rubs and sunsets.
Second – The Shelter Kitchen + Bar
Third – Dog and Duck

BEST PET WEBSITE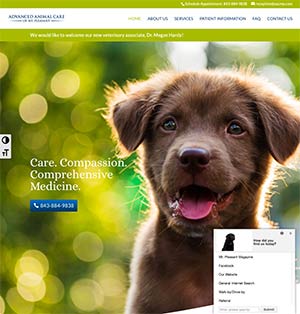 The adorable puppy photo on Advanced Animal Care's website will melt your heart, and their services will keep you coming back. No matter what you're looking for, questions or services, it's all easy to find on this vibrant, navigable site. Want to call or email? Their info's right at the top!
Second – Wonderdog University
Third – Happy Owner Happy Dog

BEST PLACE TO WALK YOUR DOG
Pitt Street Bridge is not the pits; it's a gem! It's also a converted trolley bridge that's now a site for recreation and relaxation. Take a walk with your pup and snap scenic panoramic views of the water and famous Charleston Harbor.
Second – Isle of Palms Beach
Third – Palmetto Islands County Park

BEST VETERINARIAN
When your pet needs medical care, you want the humans at Long Point Animal Hospital on his side. With quality preventative care, state-of-the-art treatment and a dedicated staff who'll care for your furry family member like their own, you can't go wrong.
Second – Park West Veterinary Associates
Third – Advanced Animal Care of Mt. Pleasant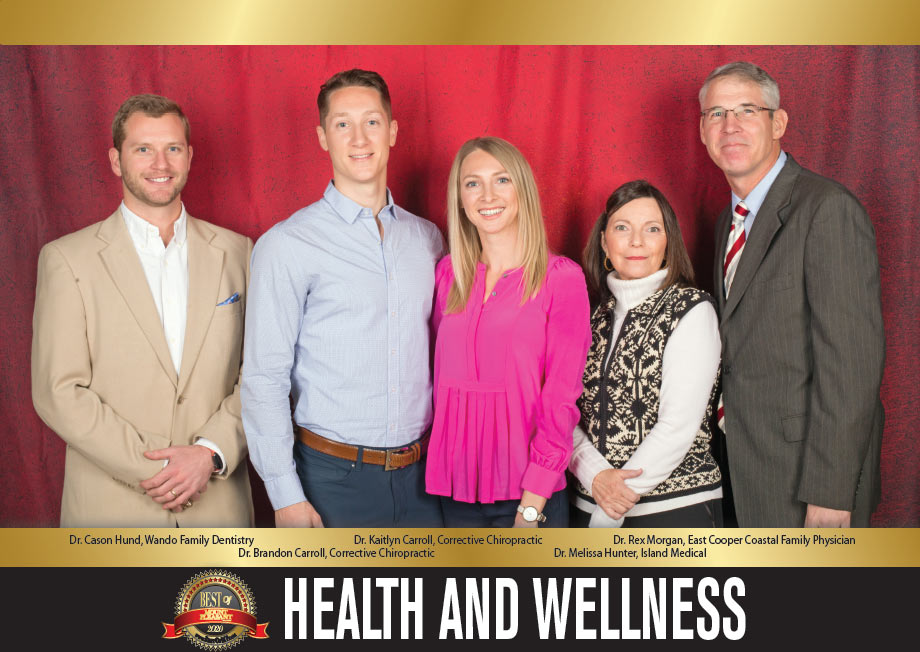 BEST ALLERGIST
Spring is right around the corner, and Best Allergist winner Dr. Bruce Ball can help you combat the pollen onslaught that can assault the senses. When allergies have you stricken with itchy eyes, sneezing and congestion, remember that Bruce is "on the ball" when it comes to relieving your suffering.
Second – Dr. Maria Streck
Third – Dr. Ned Rupp

BEST ALLERGY PRACTICE
Anyone who has suffered from allergies, whether seasonal or chronic, knows that they can seriously put a damper on your day. Winner of Best Allergy Practice, Charleston ENT & Allergy, will get you feeling back to normal again so you can seize — and not "sneeze" — the day.
Second – Allergy and Asthma Consultants
Third – National Allergy & ENT

BEST AUDIOLOGIST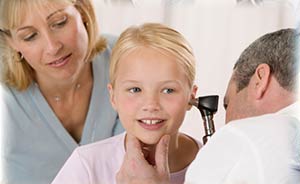 We have heard the voters loud and clear and Mount Pleasant residents have selected Charleston ENT & Allergy as their favorite audiologist. Patients steep high praise on them for being attentive, kind and, most importantly, for getting results.
Second – Advanced Hearing Care, Dr. Julie Gassert
Third – East Cooper Hearing Centers, LLC, Joe Gillespie

BEST CHIROPRACTOR
If you're all bent out of shape from back pain, Dr. Jodi Kennedy of Mount Pleasant Spine Center can help you get straightened out and feeling better again. Dr. Kennedy receives high marks for her professional and precise chiropractic care and friendliness.
Second – Drs. Brandon and Kaitlyn Carroll of Corrective Chiropractic
Third – Dr. Carrie Stone of Stone Chiropractic

BEST COLON AND RECTAL SURGEON
Let's face it: No one ever wants to get this type of surgery. But if you need it, you definitely want the best surgeon for the job. Our readers picked Dr. Margarita Murphy of Colon Surgeons of Charleston.
Second – Dr. Eddie Irions
Third – Dr. Jorge Lagares-Garcia, Dr. Bill Bulsiewicz

BEST DENTAL PRACTICE
We always strive to tell the tooth, the whole tooth and nothing but the tooth, and the fact is that Wando Family Dentistry has been voted the best by the people. Perhaps it is the caring and knowledgeable staff that goes above and beyond to help their patients.
Second – Kari Ryan Dentistry
Third – Pleasant Family Dentistry

BEST DERMATOLOGIST
We don't mean to sound rash, but if you're feeling uncomfortable in your own skin, you need to schedule an appointment today with Dr. McLean Sheperd of Sheperd Integrative Dermatology. Patients rave about her personable and professional care, and the great office environment.
Second – Dr. Stephanie Smith-Phillips
Third – Dr. Marguerite Germain

BEST EYE DOCTOR
"I can see clearly now the rain is gone. I can see all obstacles in our way," once sang Johnny Nash. Whereas before everything was blurry, so can patients of Dr. James Hill of MUSC. It's gonna be a bright, bright, sunshiny day following your visit to this Best Eye Doctor.
Second – Dr. Brad Bodkin of The Vision Center at Seaside Farms
Third – Low Country Vision Center

BEST GERENTOLOGIST
Dr. Rex Morgan of East Cooper Medical Center is board certified in geriatric medicine and in hospice and palliative care. Dr. Morgan receives high marks for his accommodating and personable care.
Second – Dr. Cheri Franklin, Dr. Connie Best, Dr. William Sheldon, Dr. John Kleckley, Dr. Maria Kathleen Wiley, Dr. Mark Newbrough

BEST HEARING AID PROVIDER
"Can you hear me now?" If you went to see the auditory specialists at Advanced Hearing Care, voted first place in our Best Hearing Aid Provider category, the answer is a resounding yes. It is not an overstatement to say that Advanced Hearing Care can transform your life.
Second – Carolina Hearing Services
Third – Holy City Hearing

BEST HOSPITAL
We hope you don't require a hospital visit anytime soon, but when you do face an emergency health issue, know that you can rely on Roper St. Francis Mount Pleasant Hospital to provide care with a personal touch.
Second – East Cooper Medical Center
Third – MUSC

BEST IN-HOME HEALTH CARE
Whether you are suffering from a chronic condition or recuperating from surgery or an illness, Amedisys Home Health, assists you in the recovery process, delivering quality care in your own home so you can maintain as much of your independence as possible.
Second – FirstLight Home Care, Lowcountry Companions In Home Care

BEST LASIK SURGEON
When you are getting Lasik surgery, you want to feel at ease and minimize pain and downtime. Dr. Kerry Solomon of Carolina Eyecare provides first-class treatment to help restore your vision while ensuring his patients are informed and comfortable with the process.
Second – Dr. George Waring of Waring Vision Institute
Third – Dr. Julie Bullard of Mount Pleasant Eye Surgeons

BEST OB/GYN
Dr. Toya Pound is a skilled specialist who can help you take care of yourself with preventative screenings and regular exams, all which check for an assortment of physical and biological conditions. Patients love her because she offers the best treatment options available.
Second – Dr. Natalie Hammond
Third – Dr. Lauri Bullen, Dr. Lindsay Foley

BEST ORAL SURGERY PRACTICE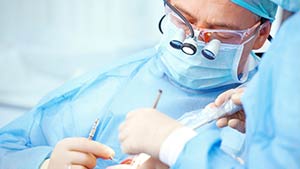 Certainly no one ever looks forward to having oral surgery, but it is comforting to know that if you do have to undergo a procedure, Charleston Oral and Facial Surgery will provide you with the highest quality care in the safest setting.
Second – Shelbourne and Associates
Third – Barefoot Oral and Facial Surgery

BEST ORTHODONTIST
Dr. Nick Savastano of Charleston Orthodontic Specialists is not only professional and efficient; he and his team are as transparent as a set of clear braces. Patients come for the expert oral care, but return because of the honest, friendly and welcoming staff.
Second – Dr. Jed Kelley of Kelley Orthodontics
Third – Dr. Travis Nash of Nash Orthodontics

BEST ORTHOPEDIC SURGEON
Injuries are an unfortunate reality for anyone who participates in sports, and when you suffer a setback, you want to rebound quickly. You'll win with Dr. John Graham, who specializes in the treatment of sports injuries and helps you get off the bench and back in the game.
Second – Dr. Brodie McKoy
Third – Dr. William Estes

BEST PEDIATRIC DENTIST
Okay, so no child we know is going to request a trip to the dentist — and if yours does, please teach us your secret! — but dental care is an important part of our formative lives. Drs. Will MacDonald and Mike Myers of Kids Teeth provide the highest quality care in a fun, relaxed environment.
Second – Dr. Randy Pagenkopf
Third – Coastal Kids Dental

BEST PEDIATRICIAN
Parents desire nothing but the most exceptional treatment when it comes to the health and well-being of their children and Coastal Pediatric Associates pride themselves on being compassionate, relentless advocates for all patients and their families.
Second – Mount Pleasant Pediatrics
Third – Sweetgrass Pediatrics

BEST PHARMACIST
We all want a pharmacist who is experienced and trustworthy, and Kim Richardson of Pitt Street Pharmacy is both. His personal, honest touch keeps people coming back — well, that and the savory malts at their famous soda fountain. (We have a weakness for malts.)
Second – Kyle Montgomery of Harris Teeter Six Mile
Third – Cynthia Feldman of Sweetgrass Pharmacy

BEST PHYSICAL THERAPIST
When you are looking to recuperate from an injury and need pain relief, seek out the expert care of John Mart, founder and owner of Imagine Physical Therapy and Best Physical Therapist as voted by our readers. Mart's mantra is to get people "better faster and better longer."
Second – Erin Davis of Carolina Physical Therapy
Third – Dustin Tolley of Imagine Physical Therapy, Nathan Mansell of ATI PT

BEST PLASTIC SURGEON
Scientists haven't discovered a way to turn back time — yet — so until they do, our readers suggest the cosmetic artistry of Dr. Sonny O of Dr. Sonny O Plastic Surgery. Specializing in facial plastic surgery, Dr. O helps diminish the signs of aging.
Second – Dr. Jack Hensel
Third – Dr. Patrick O'Neill

BEST PODIATRIST
If heel pain, running injuries or other foot and ankle-related ailments have you sidelined, Best Podiatrist winner Dr. Andrew Saffer of Carolina Foot & Ankle Specialists can help you, well, heal. His office strives to educate their patients and provide state-of-the-art treatment that will get you back on your feet again.
Second – Dr. John Marino
Third – Dr. Gregory Santamaria

BEST PRIMARY DOCTOR
Dr. Melissa Hunter of Island Medical treats all aspects of family medicine but specializes in women's health. She gets high marks for listening to patients' concerns and questions and responding with clinical expertise and compassion.
Second – Dr. John Knepper
Third – Dr. George Durst Jr., Dr. Justine DeCastro, Dr. Lee Allison

BEST PRIMARY CARE PRACTICE
The best way to prevent a serious illness or spot a condition early is to be proactive and make sure you schedule regular primary healthcare visits. Sewee Family Medicine is devoted to keeping your entire family healthy through its specialized services.
Second – Daniel Island Family Care
Third – Palmetto Primary Care Physicians

BEST URGENT CARE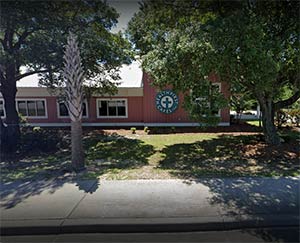 We would never wish the flu on anyone, but if you are unfortunate enough to catch the nasty virus this season or sustain an injury, remember the professionals at Health First Urgent Care. No appointments are necessary, just walk in and receive treatment.
Second – Doctors Care Ivy Hall
Third – MUSC After Hours

BEST UROLOGIST
Most urological ailments are sensitive matters, so it helps to have knowledgeable and sympathetic care, with a little sophomoric humor blended in to take the edge off. Board certified urologists and Best Urologist category co-winners Drs. David Brandli and Stanley Hall can help you get the best possible outcomes.
Second – Dr. Dennis Kubinski
Third – Dr. Theodore Brisson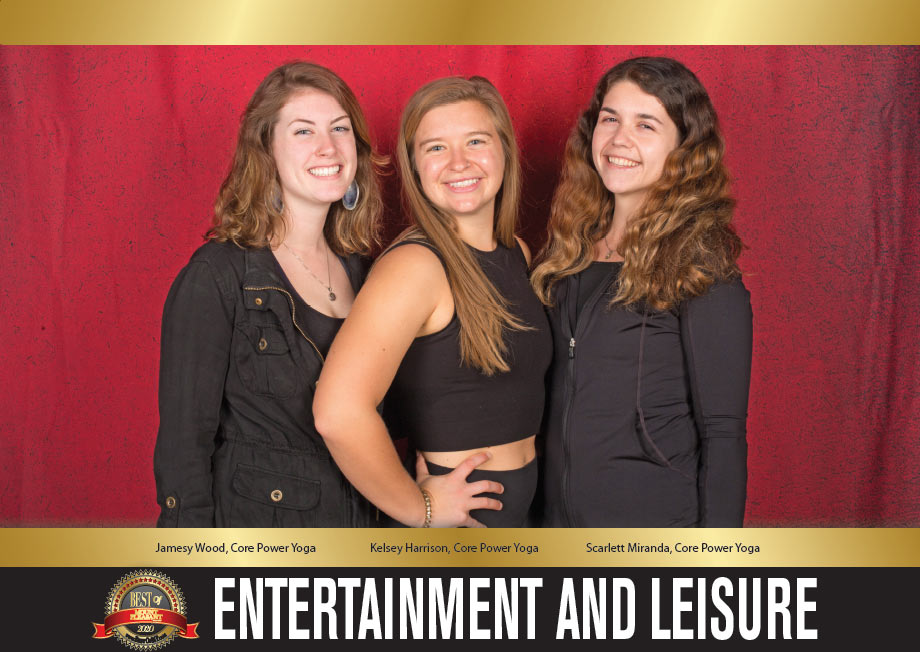 BEST ANNUAL EVENT
With about 40,000 participants, the Cooper River Bridge Run has become the third largest 10K in the country. Traversing through Mount Pleasant, over the Ravenel Bridge and ending at the finish festival downtown, this annual race inspires residents to lace up their running shoes and get moving!
Second – Lowcountry Oyster Festival at Boone Hall
Third – Blessing of the Fleet & Seafood Festival

BEST APARTMENT COMMUNITY
The Haven at Indigo Square delivers on their motto "High Style in the Lowcountry" by offering something for everyone! Located within walking distance of numerous shops and restaurants, the beautiful complex keeps residents busy with an outdoor saline pool, virtual exercise room, dog park and community garden.
Second – The Boulevard
Third – The Watch on Shem Creek

BEST BOAT RAMP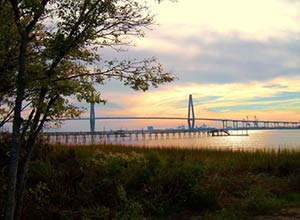 When it comes to boat launches, location is king. Remley's Point offers easy access to the harbor — the Wando and Cooper Rivers — making it an ideal departure spot for sunrise fishing trips and sunset cruises alike. Ample parking makes getting your family on the water a breeze.
Second – Isle of Palms Marina
Third – Shem Creek Boat Landing

BEST BUILDER: CUSTOM BUILDER OVER $500,000
Founded by Mount Pleasant natives, Salt Marsh Contracting knows that client relationships are the key to building homes that dreams are made of. From custom homes to kitchen remodels, their exquisite attention to detail ensures that your space will be both functional and gorgeous.
Second – Saltwater Homes
Third – Cline Homes

BEST BUILDER: VOLUME BUILDER
Locally owned and operated, Crescent Homes has been going beyond the standard since 2009 by offering both personalized floorplans and pre-built homes, ready to be customized with lovely finishes. Lowcountry charm takes center stage in their livable and timeless designs, found in Park West, Oak Bluff and Darrell Creek.
Second – Lennar Homes
Third – D.R. Horton Homes

BEST CONCERT VENUE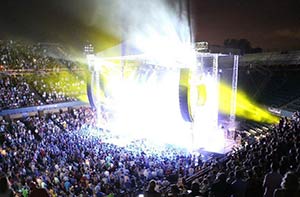 The al-fresco vibe and diverse lineup at Volvo Car Stadium make this 10,200-seat concert venue a Lowcountry favorite. With past acts like Dave Matthews Band, Kenny Chesney, Sublime and hometown heroes Hootie and the Blowfish, their summer concert series is the perfect way to enjoy the outdoors.
Second – The Windjammer
Third – Boone Hall

BEST KIDS ACTIVITY
The world's first indoor trampoline park, Sky Zone offers kids the ultimate play experience. Whether you're hosting a birthday party, or just need your little ones to burn some energy, their SkySlam court, open jump area and giant foam pit will leave your kids begging for more!
Second – Charleston Fun Park
Third – AR Workshop, The Little Gym of Charleston – Mount Pleasant

BEST KIDS CAMPS
The best children's camps combine learning and fun, and both AR Workshop and Primrose School deliver exactly that. Whether your child thrives in a more traditional setting or you're in search of a place to get dirty with a DIY project, these camps earned two thumbs up from voters and kids alike!
Second – Charleston Taekwondo, Kaleidoscope, Seacoast, Tapio, The Art Place Studio
Third – Clemson University Camp Sewee, Coastal Christian Prep Summer Camp, Happy Feet at I'on, Loblolly Adventures

BEST MARINA
Situated on the Intracoastal Waterway a few feet from each other, the Isle of Palms Marina and Wild Dunes Yacht Harbor are ideal homes for boats of all sizes. A fully stocked market makes getting out on the water a breeze, and an array of rental boats and charters allow casual boaters the opportunity to cruise.
Second – Charleston Harbor & Resort Marina
Third – Daniel Island Marina

BEST NEIGHBORHOOD FOR FAMILIES
Grand live oaks, serene nature trails and enchanting lagoons are just a few of the things that make Snee Farm a fantastic place to raise a family. The well-established neighborhood built on a historic plantation site in the heart of Mount Pleasant offers residents a sense of community and fun for all!
Second – Carolina Park
Third – Park West

BEST PLACE FOR SINGLES TO MEET
Apparently, coffee is not the only thing hot at Brown Fox Coffee. Singles who are passionate about coffee may also find this walk-up cafe has other advantages because our readers voted it The Best Place for Singles to Meet. And why not? It fits their motto, "Good things happen over good coffee."
Second – Charleston Wine Pairings
Third – Butcher and The Boar, Red's Ice House

BEST PLACE TO ENJOY A CUP OF COFFEE
Our readers don't just love Brown Fox Coffee a little, they love it a latte. From "the most sweetest and talented baristas around" to "absolutely the best coffee in the Lowcountry," the reviews alone should stimulate you to make Brown Fox your favorite place for a hug in a mug.
Second – Vintage Café
Third – Starbucks

BEST PLACE TO FISH
Stretching out into Cooper River, the 1,250-foot Mount Pleasant Memorial Waterfront Park and Pier offers not only some of the most scenic views of the Charleston Harbor, but also the best place to work on your fish stories. Grab a rod and reel! Red drum and speckled trout bite almost all year-round.
Second – Shem Creek Park and Pier
Third – Pitt Street Bridge

BEST PLACE TO GO FOR A RUN
Ready for a hill run? Well, the only place you'll find a decent hill around these parts is the Arthur Ravenel Jr. Bridge. People must like the upward challenge because the 2.5 mile over and back run was voted the best place to lace up those tennies and go.
Second – Old Village
Third – Isle of Palms Beach

BEST PLACE TO PADDLEBOARD/KAYAK
Get an upclose and incredible look at the saltmarsh and all its living creatures while paddleboarding or kayaking on Shem Creek. Pelicans and egrets and sharks – oh my! Some lucky adventurers have even been close enough to manatees and dolphins to hear them breath. Can't get much cooler than that!
Second – Isle of Palms, Sullivan's Island
Third – Wando River

BEST PLACE TO HAVE A CHILDREN'S BIRTHDAY PARTY
Kids jump for joy at Skyzone because it's the Best Place to Have a Children's Party in Mount Pleasant. Guests have the time of their lives bounding and flying through the air or conquering one of many obstacles. Skyzone takes care of the party details so adults can enjoy the fun.
Second – The Little Gym
Third – AR Workshop, The Art Place Studio

BEST PLACE TO PLAY GOLF
The only way I could take five strokes off my game is with an eraser. But, give me a golf cart, breathtaking panoramic views and a drink in hand and I'll watch the real golfers play at their favorite Patriot's Point Links on Charleston Harbor any day of the week.
Second – Charleston National
Third – Wild Dunes

BEST PLACE TO PLAY TENNIS
It's no racquet that Creekside Tennis was named the Best Place to Play Tennis. They are well-equipped with 11 lighted hard courts (three more than the average for all tennis clubs). Director JoAnn Lee and her team of coaches from around the globe serve up the best tennis in town.
Second – Dunes West
Third – Live to Play, Wild Dunes

BEST PLACE TO TAKE A DATE
Want to start your relationship off on the right track or need a romantic boost for you and your partner? Look no further than Butcher and The Boar. Whether it's the modern steakhouse, the casual patio or the hip bar, nothing could be finer than dining at The Boar.
Second – Shem Creek Park and Pier
Third – Mount Pleasant Memorial Waterfront Park and Pier

BEST PLACE TO VIEW THE RAVENEL BRIDGE
By land or sea, Charleston Harbor Fish House makes it easy to dine. The views are like none other. Enjoy local seafood while you marvel at the historic Charleston skyline, the USS Yorktown and the Ravenel Bridge from literally every table. And the sunsets are the most spectacular site of all.
Second – Patriots Point Military Complex
Third – Cooper River Bridge Walk

BEST PLACE TO WATCH SPORTS ON TV
When you're looking for the perfect place to watch the big game, listen to our readers and go to the best – Kickin' Chicken. Grab a brew and belly-up to the bar, then order just about anything imaginable that has chicken – wings, nuggets, waffles, sandwiches, wraps, egg rolls, nachos.
Second – Butcher and The Boar
Third – Charleston Sports Pub

BEST PLAYGROUND
Are the kids playing tag in the house again or are they numbingly staring at their electronics? No worries. Pile them in the car and let them loose at Mount Pleasant Memorial Waterfront Park. When they are done sliding and swinging, wear them out walking the pier under the Ravenel.
Second – Alhambra Park
Third – Big Toy at Palmetto Islands County Park

BEST SENIOR LIVING COMMUNITY
For all the oldies, but goodies who are young at heart, rest assured here's a place for you. Situated among beautiful lagoons and Spanish moss draping over ancient oak branches, Franke at Seaside is a haven for older adults seeking an active, worry-free future.
Second – Somerby, The Palms
Third – Wellmore

BEST TOUR COMPANY
Whether we flip a coin or ask our readers who is the Best Tour Company, the answer comes up the same. It's a tie and you can't go wrong with any of the favorites – Coastal Expeditions, Nature Adventures and SpiritLine Cruises. Let the good times keep rolling!
BEST WEIGHT LOSS PROGRAM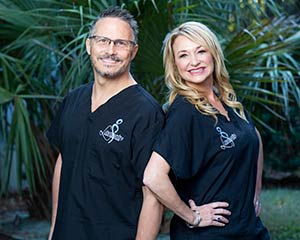 Losing weight is a journey and it begins with a good weight loss program. The folks at Lowcountry Beauty and Wellness Spa know the way to arrive at your ideal body. Their hCG weight loss program is not a fad and has helped their clients get the results they want.
Second – Fit4Mom Body Back Fitness
Third – Weight Watchers

BEST YOGA STUDIO
Come for the sweat, stay for the community. At Charleston Power Yoga, you'll share the sweaty, challenging, empowering practice of Baptiste Power Yoga. The team at CPY meets you where you are, as you are and supports you in getting where you want to go. So go and roll out your mat.
Second – The Works
Third – CorePower Yoga