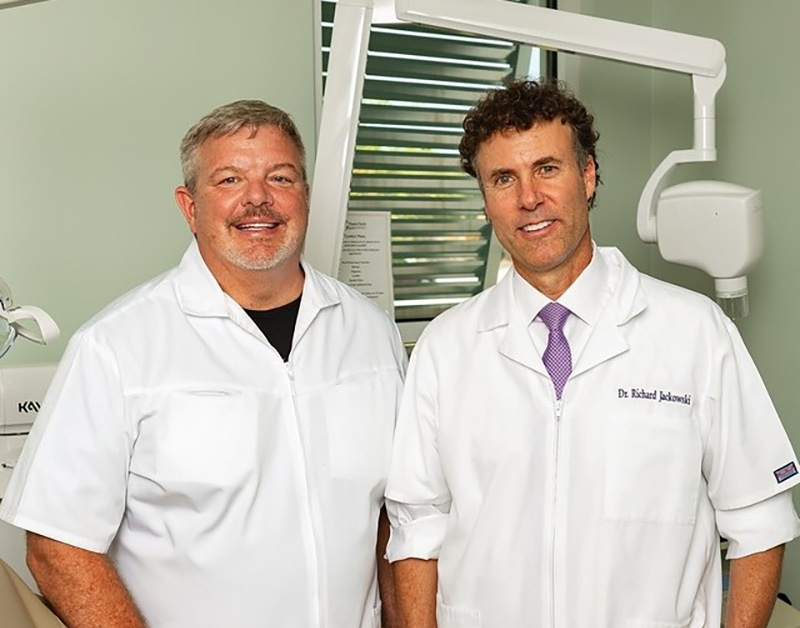 Pleasant Family Dentistry has been a leader in the Mount Pleasant dentistry field since 1989 and has served their patients and community with pride. Over the course of three decades, founders Dr. Greg Johnson and Dr. Richard Jackowski have added five more passionate and qualified dentists to the practice and have additionally established a well-ordered staff.
Further, for the eighth year in a row, Pleasant Family Dentistry has been voted as one of the best dental practices by the readers of Mount Pleasant Magazine. "We pride ourselves on excellent customer satisfaction. We are all about reviews and making sure that our patients are happy with the services we provide," said Dr. Jackowski.
Pleasant Family Dentistry is committed to helping each patient achieve the best oral health for a lifetime. The many services these well-educated dentists provide go further than the all-important bi-annual check-ups and extend to Botox and dermal fillers, dental implants, Invisalign®, restorations, root canals, sedation dentistry, sleep apnea, veneers and so many more.
"We have definitely embraced technology and have been a leader in the area implementing the latest equipment and techniques," explained Dr. Johnson. "We were one of the first to implement computer-generated restorations. We are now in our 30th year of production and we have the latest radiographic and digital impression technology."
The staff at Pleasant Family Dentistry greets each new patient and always spends time getting to know them personally and introducing them to the team members. Every new patient receives a tour of the office and is shown the technology utilized. The meeting is comprehensive and great effort is put into learning the patient's individual needs, as well as devising a plan just for them.
Dr. Jackowski boasts that his staff is honest, ambitious and has a strong work ethic. "It is very rewarding to achieve the accolades we have, which reinforces why we need to continue to focus on the future. I feel that we are on the right path."
Providing personalized service and working with the community through programs such as Charleston Animal Society, Lowcountry Food bank, Toys for Tots and hosting a free day of dentistry, allows the team at Pleasant Family Dentistry to become more in tune with the needs of their neighbors.
"The community has given so much to us," continued Dr. Johnson. "Mount Pleasant has really grown in 30 years from a sleepy little town to a busy little city! It is so rewarding to give back to our town that has supported us for so long. I am really proud of how much our team has done and the joy it has brought them to help those less fortunate in our area."
To learn more about Pleasant Family Dentistry, their staff and services, visit them at 1204 Two Island Court, Mount Pleasant, online at pleasantfamilydentistry.com where you can participate in a live chat or call directly at 843-881-8881.
By Stacy E. Domingo