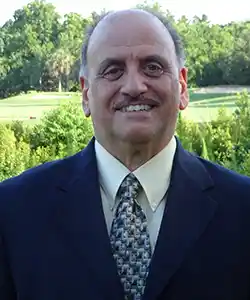 ANDY BIMONTE
Independent Media Consultant
After moving from New York, Andy and his wife Kim have now been residents of Mount Pleasant for more than 14 years. Andy has an extensive sales background working for national and international corporations as well as local and regional companies, in music publishing industry, food service sales, real estate and headed up his own entertainment company for many years in NY, performing at catering halls, night clubs and various venues in the Tri State NY, NJ, CT areas.He has been with MPM for over 5 years. Andy enjoys working with his MPM advertising marketing partners and finds it very rewarding promoting and growing the local MP businesses through all the marketing avenues of MPM.When not working, he enjoys golf, nature walks, cooking, traveling, supporting the arts and writing/performing music as an accomplished guitarist/songwriter. You might catch Andy playing guitar and his wife Kim on vocals and flute as a Music Duo performing at local Restaurants or at local catering venues.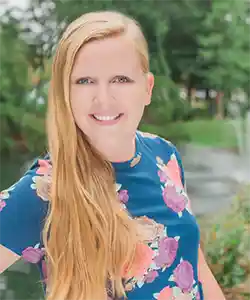 BETHANY LONG
Production Manager/Ad Designer
Bethany started as the production manager for Mount Pleasant Magazine and Charleston Women Magazine in 2018. She is a freelance graphic designer, coming from the print marketing business. She loves working with local business owners to help them show off their brands. On the weekends, Bethany loves being a part of the craft beer community Charleston offers, working as a part-time beertender at Two Blokes Brewing. When not working, Bethany loves to take walks on the beach or go to Shem Creek for sunsets with her husband Andy.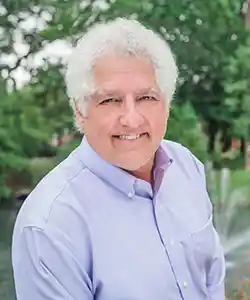 BILL MACCHIO
Publisher/Editorial Director
Bill Macchio started his first publication in the 70's while attending the University of Florida majoring in journalism and mass communications. Because of Bill's high energy, creative mind and ability to juggle many things at once he fell into publishing early in life. It was a cross between Rolling Stones magazine and The Village Voice. Over time, he changed the name from New Look to Gainesville Magazine and eventually sold the magazine.He then tried his hand at working for a corporate media company in Houston Texas. The company was owned by Rupert Murdock who had purchased multiple weekly newspapers surrounding Houston. Over time, he realized that was not for him and he was itching to start his own publication. He left Texas and moved to Charleston South Carolina closer to his brother and sister who live in Florida.
Bill started BD Publishing which would later be known as Media Services. He launched East Cooper Magazine in the early 80s, which is the predecessor of Mount Pleasant Magazine.
There is no doubt in anyone's mind who knows Bill, he lives to tell the stories about the town he loves. He wears rose colored glasses 24/7. His joy and enthusiasm for what he does is contagious and makes life around him rather interesting.
---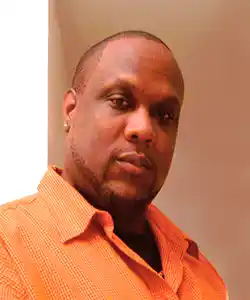 DANA COLEMAN
Art Director
Dana Coleman is the Art Director for Mount Pleasant Magazine. He was born and raised in Awendaw, on the edge of Mount Pleasant, and is a graduate of the old, real deal Wando High School. As a Civil Engineering graduate from the University of South Carolina, Dana's true passion was creating paintings depicting the beautiful lowcountry and his art can be seen on walls around the world. Dana's been with Mount Pleasant Magazine for over 20 years making him a dinosaur amongst his peers.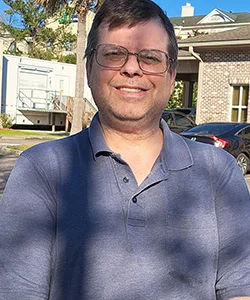 GEORGE CONKLIN
Technology
George Conklin grew up in Glen Burnie, Maryland and joined the Army. After being medically discharged him and his young family moved to Goose Creek, South Carolina. George has worked for Media Services for the past 20+ years where he picked up the reins as Webmaster expanding his experience with HTML, PHP and other web acronyms. He spends time with his wife Christine and daughter Ashley at home most days.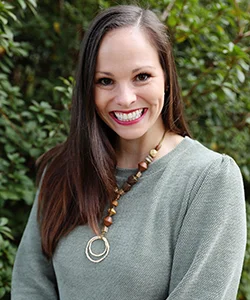 KATIE FINCH
Independent Media Consultant
Katie Finch joined the Mount Pleasant Magazine family as a media consultant in 2022. An Alabama native (War Eagle, anyone?) and a former small business owner, Katie loves connecting with local Lowcountry business owners while putting her marketing degree to good use. On the weekends, you can find her golf carting around The Old Village with her husband, Ralls, and their two children, David and Selwin. She adores everything Mount Pleasant has to offer, from food to fishing.
---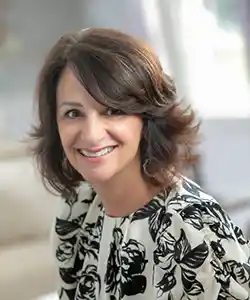 STACEY MCLOUGHLIN
Brand Ambassador
Stacey McLoughlin has been the Brand Ambassador for Mount Pleasant Magazine since 2021. Spending the majority of her career in New York in publishing and advertising, Stacey now loves being involved in the community she lives in. In 2013 Stacey, husband Hugh and two daughters, Claire and Elaina decided to make a move and enjoy a more healthy lifestyle in Mount Pleasant. Stacey is now a tennis player, very active in her children's school and activities, and their family loves to travel, spend time at the beach and camp and hike in the mountains.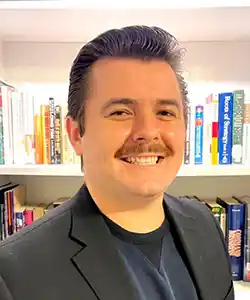 ZACH GIROUX
Managing Editor
Zach Giroux hails from the mountains of Vermont where he grew up making his own maple syrup. After college, he settled in Charleston and became editor of several Lowcountry newspapers. When Zach's not on the byline, he's either on the golf course or exploring a new brewery with friends.