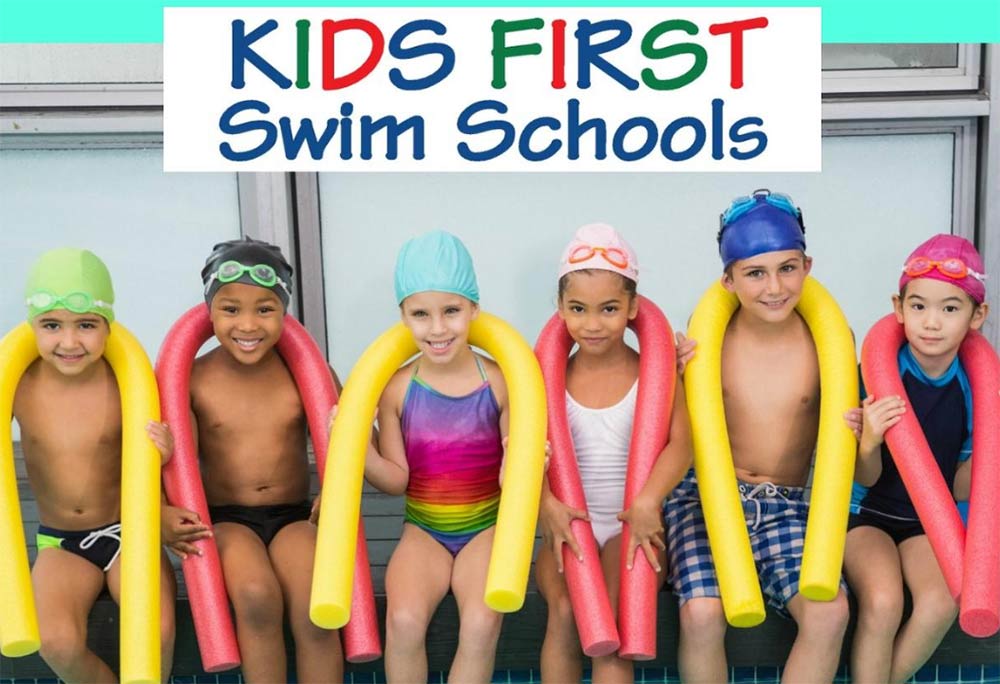 Swim lessons aren't just an after-school activity for young children. In this coastal community, they're life-saving lessons for every age, and that's why KIDS FIRST Swim School — voted Best Place for Swim Lessons — offers classes for as early as 3 months straight through adulthood.
Previously a school teacher, owner Brian Cubbage saw Kids First Swim School as a new opportunity to use his background as an educator. He opened his Queensborough Plaza facility six years ago this December.
"We teach water safety, water survival and stroke mechanics," said Cubbage, noting lessons are offered seven days a week at times that are convenient for parents.
"What makes us different is that we start our pool at 2 feet deep so that 2, 3 and 4 year olds can stand," he said. The shallow section also allows more students to practice during class hours. Rather than sit on the side of the pool or a bench and watch, resulting in only a few minutes of actual swim time, students can hop in and safely practice techniques the entire time.
Other pluses? A one-way glass observation room for parents so that children focus on the teacher and not mom and dad. And 90-degree water. Said Cubbage, "We also find teachers who are great with children, not just good swimmers, which is another big difference."
For the young ones, water safety is a priority. "If you fall off or fall in, we teach kids to float on their back and to rely on their legs," said Cubbage. "Our curriculum is called Kids First, Kick First. We establish first a good strong kick and they use that as an engine to power the stroke."
Stop by the pool at 1000 Johnnie Dodds Blvd., Suite 104, Mount Pleasant, or call 843-856-4301. You can find programs online at kidsfirstswimschools.com/locations/charleston.
By Teri Errico Griffis