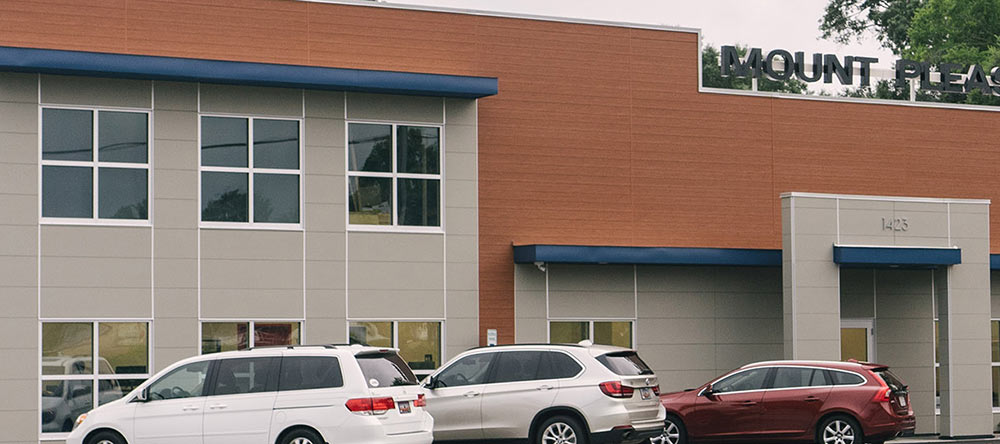 There is a special place in our hearts for the people who are always in our corner. And during those lousy times when getting to and fro in our vehicles can result in a really bad day, it's especially comforting to know that the team at Mount Pleasant Collision is always here for you. Locally owned and operated since 1998, this full-service auto repair shop works hard to be your first phone call for everything from "whoops" dents and dings to major collision repair. 
"We understand that our customers come to us when something has gone sideways with their vehicle. Our job is to provide a premier service, while also making sure they feel confident and cared for from that initial consult to when we hand them back their keys," said founder Stephan Berman. 
Voted Best Body Shop for two years running, this family-owned business has gained community recognition as the go-to for auto repair with thousands of reviews speaking to its professionalism and friendly service.
"We are proud to have genuine car enthusiasts on our team who hold their work and relationships with our clients to the highest standard," relayed co-owner Andrew Swift. "At the end of the day, we want you back on the road as safely and quickly as possible."
Starting with a free assessment and estimate identifying all damage to the refinish stage — which includes sanding and sealing, priming and painting — and ending with reassembling the vehicle, Mount Pleasant Collision offers a lifetime warranty on all repairs. They'll even assist each client through the often daunting insurance process from start to finish.
For more information about Mount Pleasant Collision, or to schedule your free consult, call 843-849-6122 or visit mtpcollision.com.
By Eileen Casey