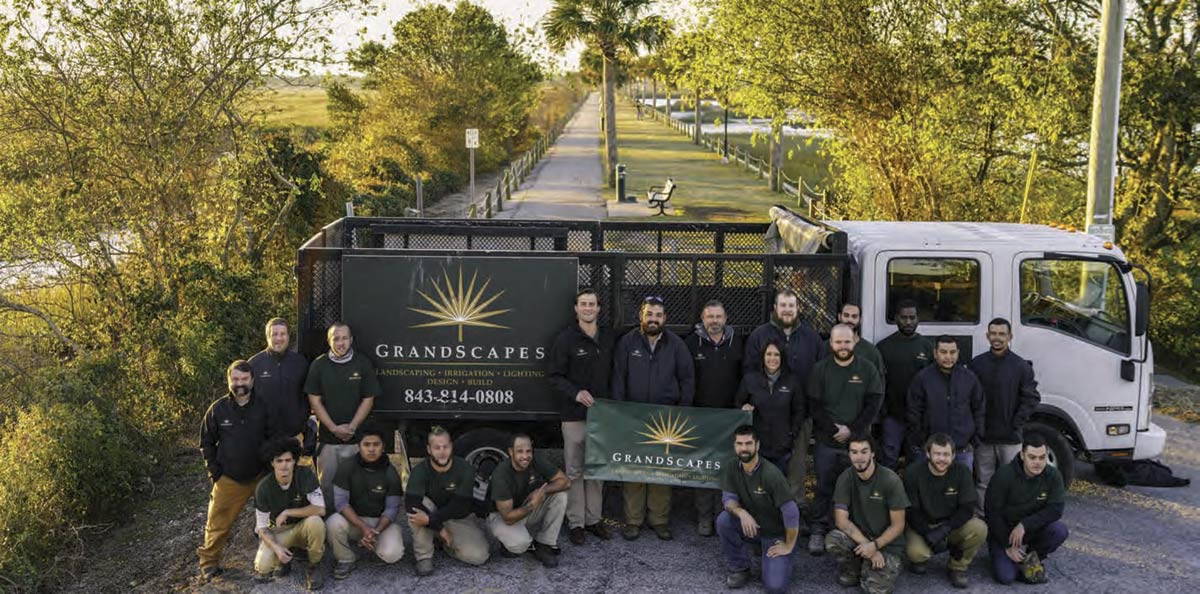 During the past decade, GrandScapes has developed, nurtured and enhanced its reputation in greater Mount Pleasant. That undoubtedly is why the readers of Mount Pleasant Magazine chose the company as the area's Best Landscaper.
GrandScapes provides a wide range of landscaping services, both for residential and commercial customers. And, after the installation is complete, GrandScapes will be there to maintain the beauty and functionality of your property.
"We want our clients to enjoy the work we do for years to come," said GrandScapes owner Adam Dukes. "It's not just something we want them to be excited about for six months or a year. We want to provide a great space for the next 10 years and beyond."
Dukes, who studied landscape architecture at the University of Georgia, completed an internship with a landscaper in downtown Charleston while he was still in school. After a few years in the business, he decided to start his own company in 2009.
Dukes credits much of the success of GrandScapes to his staff of more than 20 employees and the service they provide for their clients.
"We have a great team, great quality and great customer service," he pointed out. "Our goal is to provide an excellent product for our clients."
Though GrandScapes does offer lawn care services, it is much more than just a landscaping company. Dukes and his team also design and create hardscape projects such as patios and pavers, and they build pool decks and install irrigation systems and lighting as well.
"Our ideal client is someone who cares about how their home or commercial building looks and wants to have a great landscape they can enjoy for years to come," Dukes concluded.
To learn more about the landscaper voted "The Best" by the readers of Mount Pleasant Magazine in 2019 and 2020, visit www.grandscapes.com or call 843-814-0808.
By Brian Sherman