Here we are, having completed another year of Best of Mount Pleasant, and we are thrilled! The turnout in this seventh year was outstanding, with 52,450 votes cast to support our readers' favorite business, places and people.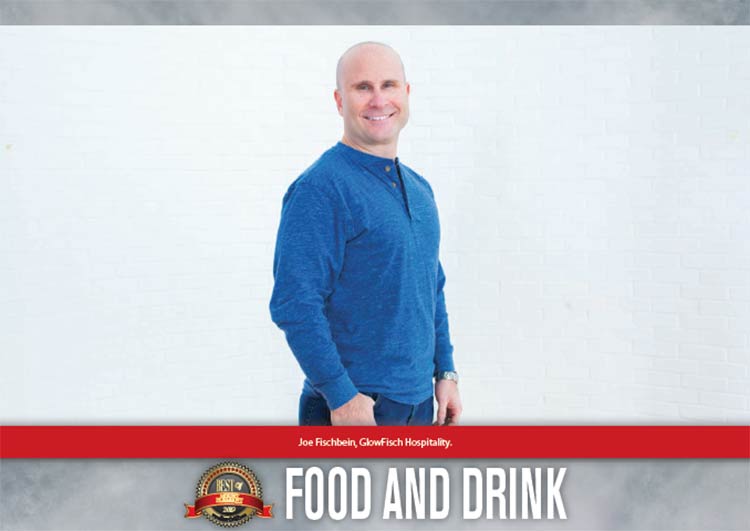 BEST ASIAN FOOD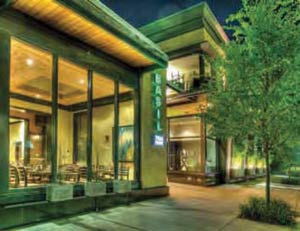 When they get a craving for good Asian food, Basil is usually what comes to our readers' minds. And how not? It's traditional Thai food along with some modern twists in a posh setting where you can get your fix while either sipping drinks with friends or watching the cooks chef it up in the open kitchen.
Second – Fiji
Third – Wasabi
BEST BAKERY
Kudzu Bakery offers fresh-baked goods such as cakes, pies, cookies, breads and breakfast pastries, as well as sandwiches, side dishes and more to please your palate. Folks rave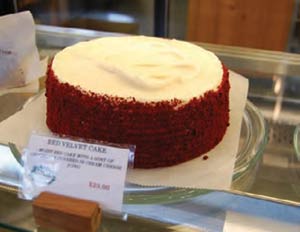 about the cinnamon buns and key-lime pie. They even offer a small wine selection for those who like to pair their baked goods with a libation.
Second – Nothing Bundt Cake
Third – Saveurs du Monde
BEST BAR
The word "bar" can mean a lot of things – the test a law student takes, a piece of exercise equipment or a set standard, to name a few. And when it comes to Art's in Mount Pleasant, our readers say they've set the standard for the perfect bar. So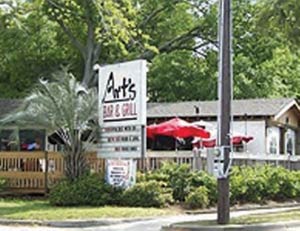 belly up and see what the fuss is about. (More About Art's Bar & Grill)
Second – Red's Ice House
Third – The Shelter Kitchen + Bar
BEST BARBECUE
Are you hungry and/or thirsty? You could hardly do better than Home Team BBQ on Sullivan's Island. Is it really all that popular? One recent reviewer noted that "It's always busy." Another called it an "Awesome spot for drinks." And one ecstatic customer said, "Home Team doesn't deserve five stars.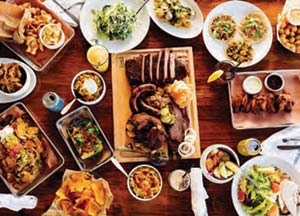 It deserves 100!"
Second – Melvin's
Third – Swig & Swine (More About Swig & Swine)
BEST BARTENDER
If you're seeking the services of a master mixologist, then look no further than Tyler at Red Drum Restaurant on Coleman Boulevard. Hit up their happy hour and sip on some refreshing cocktails concocted by the best bartender in town as voted by our readers. And do yourself a favor and order the crab meat tostaditas.
Second – Eli, Red Drum
Third – Flora, Opal
BEST BREAKFAST
Rise and shine! Oh, so you're not a morning person? Don't worry, you'll probably become one after you taste the breakfast at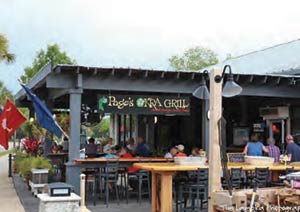 Page's Okra Grill. Our former night-owl readers became grits-eating converts, so make sure to get there early and reserve your spot. They won't care if you're in PJ pants.
Second – Collective Coffee
Third – Eggs Up Grill
BEST BRUNCH
Fancy a Bloody Mary (some say it's the best in town) with your biscuits and gravy or a signature Brunch Punch with your Hungry Neck Seafood Platter? Then there's no other option for that late morning/early afternoon repast. Head straight for Page's Okra Grill for the Best Brunch East of the Cooper – or the Mississippi!
Second – Red Drum
Third – Grace & Grit
BEST BUDGET-FRIENDLY MEAL
Looking for breakfast, lunch or dinner on a shoestring budget? Hit up Page's Okra Grill, a local restaurant serving up hearty portions of delicious dishes without being a pain in your wallet. Frugal foodies know this as the place to go to get Southern-style seafood with sides included without forking over part of a mortgage payment.
Second – Chick-fil-A
Third – Five Loaves Café (More About Five Loaves Café)
BEST BURGER
The hardest part about eating at Sesame Burgers is deciding what toppings to select. They offer an array of cheeses, veggies and sauces, and then they offer a daily burger special to throw you for another loop. We recommend ordering their sliders, so you can try a variety of burgers and narrow it down for next time. (More About Sesame Burgers)
Second – Poe's Tavern
Third – Coleman Public House
BEST CATERING
Planning a party includes plenty of tedious tasks, so why make serving exceptional food one of them? You've got rugs to vacuum for goodness sake. Instead, call Coastal Crust Kitchen, along with our efficient readers – it's guaranteed to make your guests happy. Then enjoy marking food off the to-do list.
Second – Dish & Design
Third – Charleston Bay Gourmet
BEST CHEF
You already know about him from Circa 1886 and his AAA Four Diamond-winning Langdon's. Now, you can sample Patrick Owens' masterful cuisine at Opal at the Seaside Farms shopping plaza. Featuring Mediterranean-inspired fare, Owens' Opal is designed as a "friendly, inviting space where people want to gather and enjoy great food."
Second – Nico Romo, Nico
Third – Brannon Florie, On Forty-One (More About Chef Brannon Florie)
BEST CRAFT BEER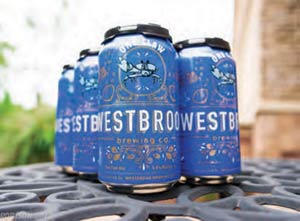 Raise a glass for a frothy toast to Westbrook Brewing for being voted Best for Craft Beer in Mount Pleasant. The Westbrook Claw series is great for the IPA lover, and the White Thai is the flagship beer that everybody knows and loves. Visit the brewery to see where the magic happens and enjoy some samples as well.
Second – House of Brews
Third – Two Blokes
BEST DELI
Every town needs a great deli, and locals flock to Mozzo Deli for their scrumptious sandwiches and personable service. Sure, you might have to wait in a long line, but the crowd just speaks to the quality of the food. And it's not only a lunch spot, as Mozzo dishes up a popular breakfast, too.
Second – East Bay Deli
Third – Joey Tomatoes and McAlister Deli (tie)
BEST DESSERT
"Life is short, so let's eat dessert" is a philosophy that we at Mount Pleasant Magazine take to heart, especially when we're celebrating life on Sullivan's Island where Beardcat's Sweet Shop is located. Voted best place to order decadent gelato (or a pastry when it's chilly out) by our readers, it'll make your perfect beach day even better.
Second – Saveurs du Monde
Third – Nothing Bundt Cake
BEST DOWNTOWN CHARLESTON HAPPY HOUR
Daily from 4 to 7 p.m., the bar area at Amen Street is filled with hungry diners enjoying $6.95 house oysters, $8.95 crisp jumbo calamari and $10.95 lump crab cakes. Oh, you wanted to slake your thirst? How about a few $2 Yuengling draft pints or $3 liquor and $5 wine? Enjoy! Then take an Uber home. Amen, hallelujah!
Second – Pearlz
Third – Barsa
BEST DOWNTOWN CHARLESTON RESTAURANT
Oh, Halls Chophouse, how everyone in Mount Pleasant loves you. Let us count the ways – even though you're across the bridge. Top-notch steaks and food and a family atmosphere that makes every diner feel welcome – it's a favorite spot for celebrations, romantic date nights and Gospel Sunday brunches that are not to be missed. (More About Halls Chophouse)
Second – The Ordinary
Third – FIG
BEST FOOD TRUCK
Over the past few years, the area food-truck scene has exploded, so you have to bring your "A" game to stand apart from the crowd. Coastal Crust caters Neapolitan-style pizzas in a restored 1950s classic truck equipped with a handcrafted wood-fired pizza oven. The end result is some really yummy pizza that will make your tummy happy.
Second – Dashi
Third – Page's Okra Grill
BEST FRENCH RESTAURANT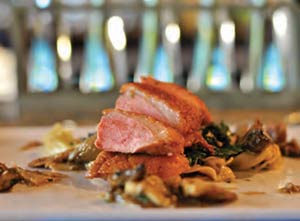 Here's a riddle: How can you feel like you've traveled all the way to France without even getting on airplane – or, heck, even updating your passport? Our readers have the answer: a delicious meal at Bistro Toulouse, voted Best French Restaurant again this year. Just one bite and you'll be in the second-most beautiful place in the world. (More About Bistro Toulouse)
Second – Saveurs du Monde
Third – Nico
BEST FRIED CHICKEN
The most iconic poultry preparation in the South at a supermarket? Hard to believe, but just about everyone swears it's true. Publix does it right with crispy, tasty breading topping tender, moist chicken – and it all arrives in a sturdy box with handles, so you can bring it home for a family feast. More cluck for your buck, too.
Second – Page's Okra Grill
Third – Bojangles
BEST FROZEN YOGURT
Did you know TCBY stands for The Country's Best Yogurt? With a name like that, of course they were chosen to have the best frozen yogurt in Mount Pleasant. If your taste buds are begging for it, find one of TCBY's three Mount Pleasant locations – Towne Centre, Belle Hall Shopping Center or Mount Pleasant Square on Ben Sawyer.
Second – Baskin Robbins
Third – Sweet Frog
BEST GROCERY STORE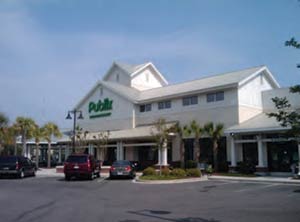 If you've never bought lunch or side items from the Publix deli, you're missing out. Their subs are reasonably priced and tasty, and the hot bar dishes up hearty comfort food. And if you eat before you shop for groceries, maybe you won't be tempted to make all those impulse buys.
Second – Harris Teeter
Third – Whole Foods
BEST HAPPY HOUR
"Don't worry, be happy," as the old song goes. But if you're worried about something, find your happiness at Water's Edge, where our jovial readers will be glad to toast your improved mood with a cocktail. With a view of Shem Creek and a relaxing drink, your troubles will drift away like a pelican on the current.
Second – Saltwater Cowboys (More About Saltwater Cowboys)
Third – Red's Ice House
BEST HOT DOG
What's so special about a hot dog – any hot dog? At Jack's Cosmic Dogs, they're jazzed up with amazing, intergalactic variations. There's the Planet Dog (Jamaican relish), the Rocket Corn Dog, as well as the original Cosmic Dog (Blue Cheese Slaw and sweet potato mustard) and so many more. Houston, we don't have any problems!
Second – Johnnie's at Royall Ace
Third – Skoogies
BEST ICE CREAM
Of all ice-cream eateries in town, voters agreed Ye Ole Fashioned is the cherry on top. They support local sports teams, contribute to the community and serve up delicious burgers, dogs and sandwiches. Every meal there is best followed with an ice cream; scoops, cones, cups, sundaes, shakes or malts – grab a spoon.
Second – BeardCat's Sweet Shop
Third – Marble Slab
BEST ITALIAN
Cozy and intimate, Amalfi's is a friendly neighborhood spot to nosh on some quality pizza and Italian classics like spaghetti and meatballs and lasagna. Tucked away in the back of Belle Hall Shopping Center, it may appear small and unassuming, but it's big on flavor, and the prices won't break your bank.
Second – Bricco Bracco
Third – La Pizzeria
BEST KID-FRIENDLY RESTAURANT
We kinda feel sorry for kids – they're picky eaters, and they don't know the delicious food they're missing. But we don't feel sorry for kids when we take them to Chick-fil-A. Voted best kid-friendly restaurant by our readers, it's one place adults and children leave full and happy.
Second – Steel City Pizza
Third – Coastal Crust
BEST MAC 'N' CHEESE
Although its full name is Crave Kitchen & Cocktails, most gourmets call it simply "Crave." And one menu item that just about everyone "craves" at their tables is that Southern delicacy, mac 'n' cheese. It's a delectable concoction featuring 10-year cave-aged sharp cheddar, imported parmigiana, handmade mozzarella, Italian cavatappi pasta and the chef's secret ingredients. Dig in!
Second – Graze
Third – Coleman Public House
BEST MEXICAN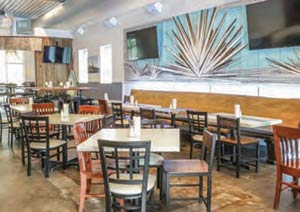 People of the Lowcountry, meet Baja California in Mexico. Look no further than MEX 1 Coastal Cantina for the perfect place to grab tacos and a margarita made with house-infused tequila. After a day on the beach, you can relax on the porch or sit inside and watch locals surfing on the televisions. (More About MEX 1 Coastal Cantina)
Second – Carmen y Juan's
Third – SOL
BEST NEW RESTAURANT
Pier 22 on Sullivan's Island may be one of the new kids on the restaurant block, but they are quickly developing a devoted following. It's a cozy and casual seafood joint blending Asian influences. Order oysters on the half shell from the raw bar, and then polish off a tuna poke noodle bowl.
Second – Saltwater Cowboys (More About Saltwater Cowboys)
Third – Cantina 76
BEST PARK CIRCLE HAPPY HOUR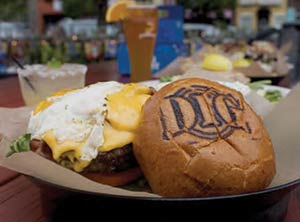 Even bonafide Mount Pleasant residents meet friends outside of East Cooper now and then. So if your Summerville pals suggest a drink after work, compromise and tell them about DIG in Park Circle, where our readers all hang out with their far-flung buddies. Just make sure to take an Uber home.
Second – Stems & Skins
Third – Madra Rua and Commonhouse Aleworks (tie)
BEST PARK CIRCLE RESTAURANT
Evo: A funny name that stands for "extra virgin oven" and an array of pizza (wood-fired, of course!) plus delectable desserts from a craft bakery are its hallmarks. Craving calzones? Evo has got you covered. And don't forget their starters and farm-fresh salads. Is it worth a trip up the 526? You bet it is.
Second – Locals (More About Locals)
Third – Sesame Burgers (More About Sesame Burgers)
BEST PET-FRIENDLY RESTAURANT
Bring your pooch to the porch at Red's Ice House on Shem Creek. This favorite laidback waterfront gathering spot for locals and tourists is not only a great place to eat fresh local seafood, catch a football game or watch a live band; it's also copacetic for canines.
Second – Dog and Duck
Third – The Shelter Kitchen + Bar

BEST PIZZA
There is nothing to not like about Mellow Mushroom – perhaps because its pizzas are the stuff dreams are made of, with their cheesy goodness and perfectly parmesan-dusted crust. Oh, and the family-friendly
environment is great for all ages. Whether you want plain cheese or you go far out with your toppings, they've got a pie for you.
Second – La Pizzeria
Third – Coastal Crust
BEST PLACE TO DINE OUTDOORS
Dining outside is a popular activity throughout the Lowcountry. It helps when you have nice weather most of the year, and, in the case of Tavern & Table, your restaurant overlooks beautiful Shem Creek. In addition to enjoying delicious food, you might just spot a dolphin or two during your meal.
Second – Saltwater Cowboys (More About Saltwater Cowboys)
Third – Red's Ice House
BEST RAW BAR
Oysters, clams, ceviche. You'd expect those to be menu items at any good raw bar. How about crudo, peel-and-eat shrimp, beausoleil and even (no kidding!) Toogoodoozies? Relax, you'll find them all and more at Pier 22 on Sullivan's Island. A random review exclaimed, "I wish this restaurant had a chain everywhere. It's that good." Hooray for Pier 22!
Second – Nico
Third – Pier 41
BEST RESTAURANT SERVICE
Friendly, polite, honest and not only quick-footed but thinking one step ahead, it's safe to say that good service at a restaurant actually makes the food taste even better than it already is. They say that the customer is always right, and in this case, Burtons Grill customers voted its staff their favorite! (Read More About Burtons Grill)
Second – Tavern & Table
Third – Langdon's
BEST RIBS
You might already know Home Team BBQ for their pulled pork, smoked wings and brisket nachos, but they also serve some pretty killer ribs. It's a great no-frills place to devour lip-smacking barbecue in a laid-back atmosphere with family and friends. They carry a good craft-beer selection as well, which only enhances the experience.
Second – Sticky Fingers
Third – Swig & Swine (More About Swig & Swine)
BEST SEAFOOD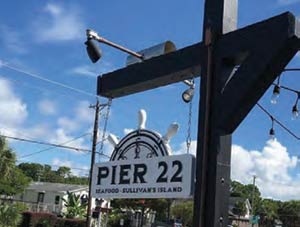 Yes, the ocean is right outside our door because we're fortunate to live in the Lowcountry. But that doesn't mean just anyone with water access can sear a scallop. For a tasty meal that tastes like home, head to Pier 22 along with our readers. You'll find an entire menu that floats your boat.
Second – The Wreck of Richard and Charlene
Third – Nico
BEST SERVER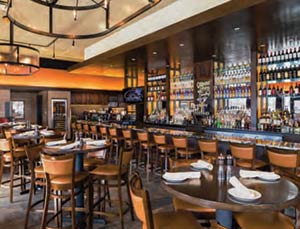 OK, everyone knows that Burtons Grill is a popular restaurant with meats from the fabled Allen Brothers. But how about service? What if your server is rude or your ribeye arrives well-done instead of medium-rare? That'll never happen if your server is Christine Calcavecchia. She's sweeter than their crème brulee and never makes mistakes. Tip generously! (Read More About Burtons Grill)
Second – Stella, Bistro Toulouse (More About Bistro Toulouse)
BEST SHRIMP 'N' GRITS
Shrimp 'n' grits is a rite of passage in the Lowcountry. Thankfully, the fine folks at Page's Okra Grill are as Lowcountry as they come and serve it up right. On the menu for breakfast, brunch, lunch and dinner, the fried grits cake and seared shrimp with andouille sauce is, well, shrimply delicious.
Second – Grace & Grit
Third – Acme
BEST STEAK
Beef: It's what's for dinner. If this message from the Beef Council resonates with you, then Langdon's Restaurant & Wine Bar is the perfect spot to go to get your steak fix. The fact that you can pair your meal with an extensive wine selection certainly doesn't hurt either.
Second – Longhorn
Third – Outback Steakhouse
BEST SUSHI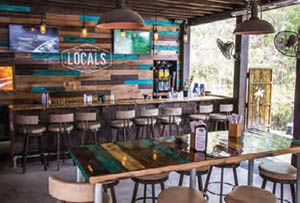 "Let the good times roll" is a phrase that the chefs at Locals take seriously. After all, how can you have a better time than enjoying cocktails and the best sushi East of the Cooper, according to our readers? It's guaranteed to be a fun night out for everyone. Well, everyone except for that shrimp you just murdered. (More About Locals)
Second – Fuji Sushi Bar & Grill
Third – Wasabi
BEST TACO
When your taste buds yearn for an authentic, Mexican-inspired taco – whether traditional, smoked pork, fried chicken or a host of other menu and seasonal offerings – Cantina 76 on Coleman Boulevard is your No. 1 choice. Warm up with homemade guacamole or queso and bean dip, and wash everything down with a Cantina margarita! Ole!
Second – MEX 1
Third – SOL
BEST PLACE TO TAKE AN OUT-OF-TOWN GUEST
When those cousins visit from a landlocked state, you want to indulge them with a picturesque view. So take a tip from our readers and visit Saltwater Cowboys on Shem Creek, where the food and the atmosphere always feels like a vacation. (More About Saltwater Cowboys)
Second – Tavern & Table
Third – Page's Okra Grill
BEST WINGS
You'd think a restaurant with BBQ in the name might only specialize in BBQ. But the good people at Home Team BBQ are also the heroes of the smoked wings, and it's no secret. These wings bust it big in flavor with a perfect dry rub, and the Alabama white sauce is impossible not to fall in love with.
Second – Wild Wing Café
Third – Blue's Local Grill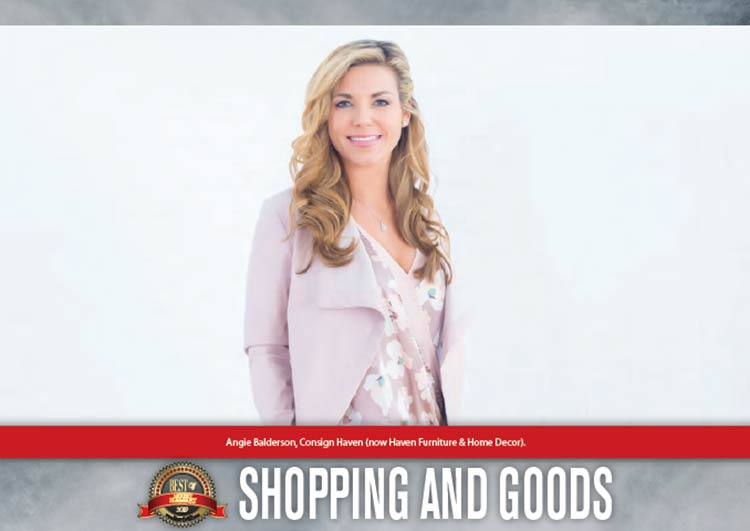 BEST ART GALLERY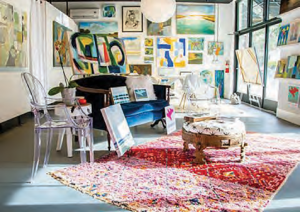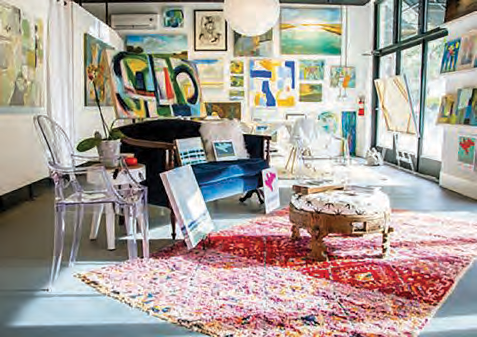 They say beauty is in the eye of the beholder, and, luckily, all sorts of beauty for all sorts of tastes can be found at Charleston Artist Collective. Our artsy readers chose it as the best gallery in town, so pay them a visit and find something for those naked walls already.
Second – Treasure Nest
Third – Karen's Korner
BEST BRIDAL STORE
The question has been popped, the future in-laws have been notified and the date has been set. Next on the list is a trip to Jean's Bridal, where our readers know the bride as well her entourage will all say a joyful "Yes!" to the dress – and to the accessories, too!
Second – White on Daniel Island
Third – Gown Boutique of Charleston
BEST CONSIGNMENT FURNITURE
Sick of IKEA? Us, too. Instead, go to a place with a personal touch and easily customized, glamorous finds such as Consign Haven, now known as Haven Furniture & Home Decor. Our readers say they're the best for a furniture-shopping experience that feels like home. (More About Haven Furniture & Home Decor)
Second – Next to New
Third – Mount Pleasant Antique Mall
BEST FLORIST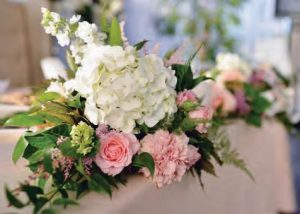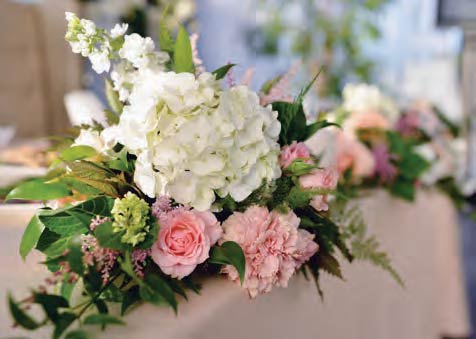 Flowers can say many things: I love you; best wishes; happy birthday. And if you're the type who struggles to communicate with others, let a bouquet of blooms from Belva's do the talking for you. Our readers insist they have ultimate flower power.
Second – Buy the Bunch
Third – Out of the Garden (Out of Hand)
BEST HOME GOODS
They say home is where the heart is, but, if your heart is feeling empty lately, it might be time to go to Marshalls HomeGoods for an emotional shopping experience, along with our readers. And, by the way, we're not talking infatuation. This stuff brings lasting love.
Second – GDC
Third – Celadon (More About Celadon)
BEST MENSWEAR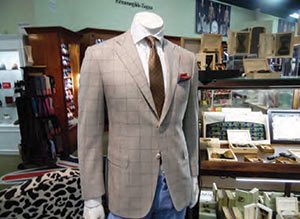 Guys, if "every girl's crazy 'bout a sharp-dressed man," then why are you still wearing pants from 1998 and a backward ball cap? It's time to wise up. Gywnn's of Mount Pleasant has your new you waiting. Don't worry – he's just like the old you. … He's just dressed better.
Second – Belk
Third – Jos. A. Bank
BEST PLACE TO BUY A CAR
A car is an extension of the self, so why are you driving around a heap of junk? Show yourself some respect and visit Mercedes Benz of Mount Pleasant for a smooth ride that reflects your tastes. Our readers insist there are no tacky sales tactics there – just the vehicle of your dreams in every color.
Second – Low Country Volkswagen
Third – Starling Chevrolet
BEST SHOE STORE
Need to get your foot in the door somewhere? Well, our readers say the door is more likely to open if your feet are clad in a gorgeous pair from Designer Shoe Warehouse. From heels and sandals to boots and slippers, they have just the thing to heel your sole. (See what we did there?)
Second – Phillips
Third – MIX by Copper Penny
BEST WOMEN'S ACCESSORIES
Sunglasses. Necklaces. Earrings. Infinity scarves. These items are what make a great outfit, and guess what? That means Versona in Mount Pleasant is what makes a great outfit. Our readers voted them again this year for best women's accessories, so go take your ensemble from all right to awesome.
Second – Copper Penny
Third – Bubbles
BEST BOARD SHOP
Conveniently located on Coleman Boulevard, Parrot Surf & Skate caters to all of your surfing and skating needs. Whether you are riding the waves or the streets, the knowledgeable staff will help riders of any skill level get what they need for maximum fun.
Second – Odyssey Board Shop
Third – Half Moon Outfitters
BEST COCKTAIL/DRESS ATTIRE
The Lowcountry is full of see-and-be-seen events, weddings and fancy parties. Find the perfect outfit and accouterments at Gwynn's of Mount Pleasant. The store has been a reliable go-to for swanky outfits for decades, and, with a variety of styles and brands, along with home accents, it's a one-stop-shop for some of the finer things in life.
Second – Copper Penny
Third – Belk
BEST FABRIC STORE
As simple as fabric sounds, having to choose fabric for a project is full of questions: patterns, colors, type, durability, trim and accents and more. Unless you're a professional, you may need some guidance, and the staff at GDC will help you find the perfect material for your home, whatever the project.
Second – Hobby Lobby
Third – Aiden Fabrics
BEST GARDEN CENTER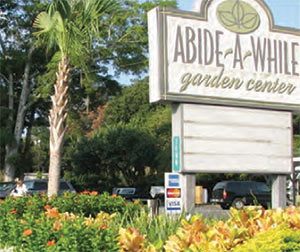 It ain't easy being green, but green thumbs and brown thumbs alike rely on the fine folks at Abide-A-While Garden Center to help with all of their garden needs. They won't leaf you hanging when it comes to choosing the right plants for your landscape or finding that perfect accent flower for your home.
Second – Lowe's of Mount Pleasant
Third – Sweetgrass Hardware
BEST LIGHTING STORE
The readers of Mount Pleasant Magazine shed some light on where to find the best lighting store: Carolina Lanterns & Lighting. It would be a bright idea to add some of those iconic "Charleston-style" lanterns to your home – or flip the switch and add some amazing interior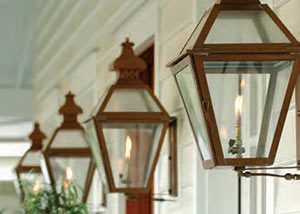 lights to brighten any mood. (More About Carolina Lanterns & Lighting)
Second – Candelabra
Third – Lowe's
BEST OUTDOOR FURNITURE STORE
Life in the Lowcountry is best lived outdoors, and readers voted Consign Haven – now known as Haven Furniture & Home Decor – as the best place to go when you need to set up an outdoor living area. You can find luxurious, practical or unusual pieces for a fraction of retail price, so stop in often because new inventory arrives daily. (More About Haven Furniture & Home Decor)
Second – Backyard Retreats
Third – Palm Casual
BEST PLACE TO RENT A PADDLEBOARD/KAYAK
When it comes to renting on-water paddle-sport gear, Coastal Expeditions really floated voters' boats. Headquartered at Shem Creek, with outposts on Folly and IOP, the world is your oyster when you paddle off to watch dolphins or explore the waterways like a true outdoorsperson. Hop on at Shem Creek, or they'll deliver boards or boats to you.
Second – Nature Adventures
Third – Odyssey
BEST SWIMWEAR
Bikinis, tankinis, one-pieces, halters, sport-tops, hipsters, Brazilians, French cuts, skirted, boy shorts, high-waists, scoops, banana hammocks, swim trunks, board shorts, square legs and jammers and more we've never heard of. It's shocking that such a small amount of material can have so many options. No matter the cut, readers chose Las Olas as their favorite place for swimwear.
Second – Belk
Third – Bubbles
BEST ANTIQUE STORE
Mount Pleasant Mall offers aisles among aisles and room after room of treasures for us all to discover – whether you need them or not – from that coveted side table to a delightful soy candle, local artwork and endless other handmade items to inspire a bit more pep in your home or space. Weekend plans, anyone?
Second – Next to New
Third – Consign Haven (More About Consign Haven)
BEST BOUTIQUE
You could shop for Copper Penny's fashions and trendy outfits at their online store, but why would you? It's much more fun to visit their store at Towne Centre to see (and touch) them for yourself. Personal attention rules at this "Best Of" winner. One customer said, "I was amazed at the fantastic customer service!"
Second – Gwynn's of Mount Pleasant
Third – II Brunettes
BEST CONSIGNMENT CLOTHING
Uptown Cheapskate Mount Pleasant has a slogan that states it "buys what you loved yesterday and sells what you want today." So bring in those outgrown skinny jeans and cross-training gear you never quite trained in and find a trench coat, a classy woven bag or a sturdy backpack. At their prices, you really can't go wrong.
Second – Butterfly Consignment
Third – Angels and Rascals
BEST FISH AND TACKLE SHOP
"These people are the most knowledgeable around when it comes to fishing and fishing gear. They are always eager to help and educate." That's one angler's unsolicited fivestar review of Haddrell's Point Tackle. For a Shimano rod, a Penn reel, some line, a few lures or a cast net (but not a castanet), this piscatorial palace is the gold standard.
Second – The Charleston Angler
Third – Atlantic Game & Tackle
BEST HARDWARE STORE
For gardening supplies to camping gear, ropes, chains tools and accessories, "Ace is the place," and, East of the Cooper, the acey-ist is Royall Hardware, where Ben Sawyer turns into Coleman Boulevard. If they don't have an expert on staff, maybe you thought you were walking into a shoppe offering British trinkets and tiaras!
Second – Sweetgrass Hardware
Third – Lowe's
BEST LIQUOR STORE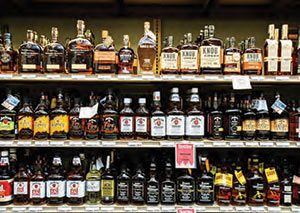 Bottles: Could there be a better name for a liquor store that ranks as the "Best Of" Mount Pleasant? For a bottle of Scotch, a bottle or Shiraz or a bottle of Schlitz, it has 15,000 square feet of spirits for your sipping satisfaction. If you can't that find something special here, you're just not trying.
Second – Six Mile
Third – Egan's Spirits
BEST PLACE TO BUY A BOAT
For new boats, used boats, a motor, parts or accessories – if it's nautical, it's at Seel's Outboard, the only authorized dealer for those fabulous Grady white boats in the tri-county area. Just looking to keep your old skiff seaworthy? Their technicians offer expertise plus an extensive in-store selection of parts for your boat, motor or trailer.
Second – Palmetto Boat Sales
Third – Longshore Boats
BEST RETAIL CUSTOMER SERVICE
Take it from satisfied customer Janet T., who gave Consign Haven's service a five-star rating: "This is a locally owned business, and the staff has always been very helpful when I am looking for something specific for my home." Plus, they're open seven days a week with new and used furniture for your sophisticated decor. (More About Consign Haven)
Second – Copper Penny
Third – Gwynn's of Mount Pleasant
BEST TOYS
Gizmo, the artificially intelligent "robot" puppy isn't a "rescue dog," but he'd be happy to go home with you from Wonder Works. Not in the market for a cyber-canine? Then, choose from a galaxy of gifts, from plush pets to play-along/sing-along musical toys at this fun emporium for the young and the young at heart.
Second – Hollipops
Third – Target
BEST JEWELRY STORE
Picking out the perfect jewelry is never an easy decision, particularly for an out-of-his-element man shopping for his significant other. So it's nice when there is quality customer service and patient staff to answer all the many questions. This is an area where Polly's Jewelry truly "shines."
Second – Diamonds Direct
Third – Loy Harn Jewelers
BEST MUSIC/INSTRUMENT STORE
Expertise, personal service and high-quality merchandise are a potent combination, and customers of Shem Creek Music Center know they can expect all three. Thinking about kick-starting a career in music? The first step in your auditory odyssey is visiting the Best Music/Instrument store as voted by our readers. (More About Shem Creek Music Center)
Second – Jesse and Friends Music
Third – Mount Pleasant Music
BEST PLACE TO BUY A GIFT
A small, family-owned business offering unique and special gifts – it's no wonder Zinnia Gifts and Jewelry is a local favorite of Mount Pleasant shoppers. If you're looking to avoid the chain stores and experience that rare gem providing both a quality product and genuine customer service, swing by their store for your next gift idea.
Second – Out of Hand
Third – Palmetto Moon
BEST SPORTING GOODS
If you or your child plays a sport, chances are you can find all the equipment and accessories you need at Dick's Sporting Goods, from baseball and basketball to tennis and golf. Additionally, running enthusiasts will find all the specialty shoes, socks and other items to help keep them on the move.
Second – Play It Again Sports
Third – Half Moon Outfitters
BEST VOLUME BUILDER
When you create innovative, quality homes that are built to last, you can build a company that lasts, too, and D.R. Horton has prospered. Since 2002, they have consistently been ranked No. 1 on the Builder 100, an award given by Builder Magazine to recognize the nation's leading homebuilders based on annual closings.
Second – David Weekley
Third – Lennar Homes
BEST PET STORE
Pets are family, too, so it makes sense that owners would only accept the best when it comes to the food, treats and toys they buy for their furry friends. While carrying a variety of quality products is important, it's the friendly, helpful staff at Hairy Winston that make owners and their pets alike feel welcome.
Second – Petsmart
Third – Indigo Creek
BEST BABY GOODS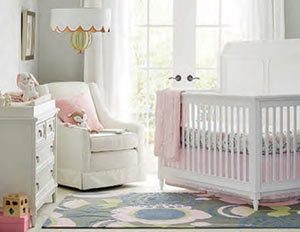 When it comes time to prepare for and design a nursery space for that little bundle of joy, Baby Bloomers goes the extra mile to assist you in obtaining all of your furniture, bedding and accessory needs. Parents rave about the wide-ranging furniture and gift options and the warm and knowledgeable staff. (More About Baby Bloomers)
Second – Ragamuffin/Stride Rite (More About Ragamuffin Children's Boutique)
Third – Sugar Snap Pea
BEST CHILDREN'S CLOTHING
Ragamuffin Children's Boutique receives high marks for its excellent customer service and wide selection of children's clothing and shoes. A common refrain is that the managers and staff go above and beyond to accommodate patrons. A quality product helps draw people in, but it is personable service that will keep them coming back. (More About Ragamuffin Children's Boutique)
Second – Southern Belles
Third – Shrimp and Grits
BEST DEPARTMENT STORE
Nestled in Mount Pleasant Towne Centre, Belk is that dependable, Southern-based department store chain where you can find clothing, shoes, accessories, cosmetics and housewares all under one roof. The selection is great, and the cordial staff makes it a pleasant shopping experience.
Second – Gwynn's of Mount Pleasant
Third – Kohl's
BEST FURNITURE STORE
Customers of Consign Haven (now Haven Furniture & Home Décor), a furniture and consignment store located off Highway 17 North, tout the great value you get for quality items. They offer a variety of modern, retro, contemporary, chic vintage, repurposed and recycled home furnishings, so, depending on your specific tastes, chances are Consign Haven has something uniquely you. (More About Haven Furniture & Home Decor)
Second – GDC
Third – Celadon (More About Celadon)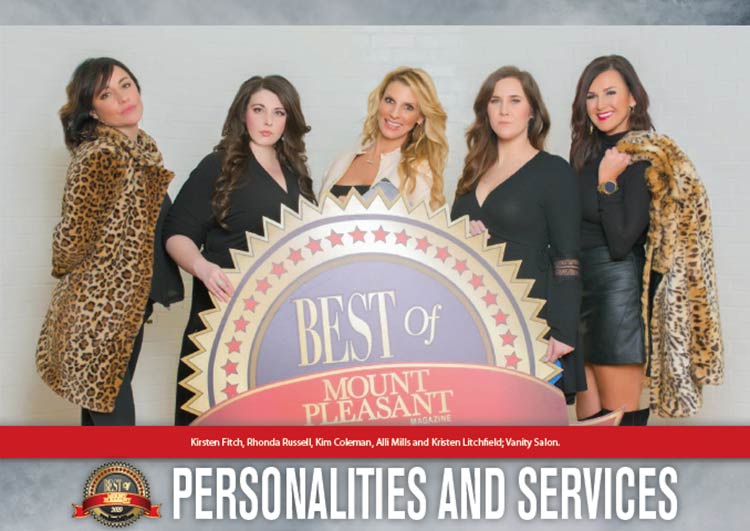 BEST ASSISTED-LIVING FACILITY
When you decide it's time to move to an assisted-living facility, you want to go somewhere that has a great community atmosphere and top-of-the-line care – a new and happy place to call home. After all, being happy, staying active and staying social at a place like Franke at Seaside can help you stay healthy. (More About Franke at Seaside)
Second – Somerby
Third – The Palms/Savannah Grace
BEST ATTORNEY
Ever wonder why attorneys have Esquire after their names? It comes via Old French from the Latin for "shield-bearer." That's Walt Harris, Esquire – your shield-bearer and protector in all matters legal. As the lawyer himself puts it, "From litigation to business creation, I enjoy immensely what I do, and, more importantly, the people I represent." (More About Walt Harris, Esquire)
Second – The Pflug Law Firm
Third – Butler & College, Attorneys at Law
BEST AUTO REPAIR BUSINESS
Remember the time your car broke down in college during a random adventure with your pal Brandon, and you were forced to call a cab? Don't let that happen again; keep your ride in great shape with a visit to Zip's Kar Kare. Our readers voted them best this year for keeping you in the driver's seat. (More About Zip's Kar Kare)
Second – East Cooper Auto Pros (More About East Cooper Auto Pros)
Third – Automotive Excellence
BEST BANK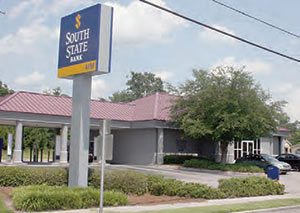 Patrons of South State Bank tout the friendly, service-oriented nature of its branches and the personal attention to detail for their specific banking-related questions. While it's a relatively large and growing regional bank, some customers say it has the feel of a smaller bank.
Second – Heritage Trust Federal Credit Union (More About Heritage Trust)
Third – First Palmetto Bank
BEST BARBERSHOP
Causey's Barbershop is nostalgia at its greatest. Old sports memorabilia rules the walls of this local barber that's been open since 1965. Always friendly and reliable, the "Causey Cut" as it's casually known, has been seen on locals for decades. Enjoy some ice cream afterwards and relish in the trip to a simpler life.
Second – Jeff's Barbering
Third – Thomas' Family Barber Shop
BEST BODY SHOP
Driving to work, school or wherever, the last thing you want to think is "What if I crash???" But, if you do, Mount Pleasant Collision is the first name that should spring to mind. Folks who have headed there say, "Would take my car there again in a heartbeat," and "Outstanding and a lifesaver – literally!"
Second – Fender Mender
Third – East Cooper Paint and Body
BEST CAR WASH
Imagine being stuck in traffic and someone behind you is laughing because a kid wrote "Wash Me" in the dirt that is caked on your bumper. Why not maintain your dignity, avoid this scenario and run your car through Cactus Car Wash, voted best by our readers? They'll keep your SUV sparkling clean. Too bad they can't do much about traffic.
Second – Liquid Highway
Third – Wash Wizard
BEST CHILD CARE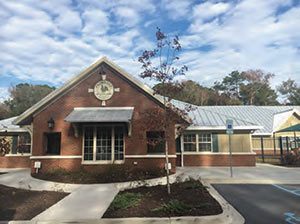 It can feel like another mortgage payment, so when you're choosing child care, you want to make sure it's the right place. Voted best child care in Mount Pleasant, Primrose School hits all the high notes with teachers and caregivers that encourage collaboration and balanced learning for kids. Kid- and parent-approved!
Second – Kaleidoscope After School
Third – Park West Preschool & Child Care
BEST CREDIT UNION
Forty-three thousand members served by 12 locations in the Lowcountry give two thumbs up to Heritage Trust Federal Credit Union, which has served our area since 1955. Heritage Trust's board of directors is voluntary, elected and dedicated to offering all your business or personal financial needs – checking, savings, loans, mortgages, credit cards and so much more. (More About Heritage Trust)
Second – South Carolina Federal Credit Union
Third – Navy Federal Credit Union
BEST DANCE STUDIO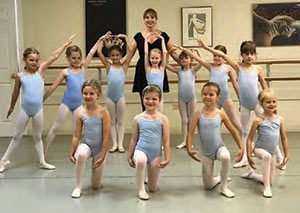 The urge to dance like nobody's watching can still become awkward if you're watching yourself and you look like a fool. So for more self-fulfillment, sign up for classes at The Dance Arts Studio – our readers voted it the best place to learn anything from ballet to hip-hop. Then go home and twirl (or twerk) happily in front of the mirror. (More About Dance Arts Studio)
Second – Tapio School of Dance-Gymnastics
Third – Creative Edge Dance Center
BEST DOG WALKER
Milo Country Pet Care, named after owner Jeannie Franco's cavachon, Milo, won for its dog walking services, but Franco's business isn't just a one-trick pomeranian, offering everything from pet sitting and puppy training to dog baths. They'll even take your pet to and from vet or grooming appointments. Dogs give it two paws up.
Second – Charleston Dog Walking Company
Third – Pleasant Pet Services
BEST DRIVING SCHOOL
Learning to drive can be a nerve-racking experience, but the experts at 911 Driving School strive to put their students at ease through encouragement and a patient teaching style that is tough but fair. Those who have completed the program or have children who have completed it highly recommend their instructors.
Second – Rusty's Driving School
Third – Premier Driving School
BEST ELECTRICIAN
Voters felt a positive charge for both Frampton Electric and Stonestreet Electric when it comes to best electricians, so to be neutron, we called it a tie. Whatever electrical needs spark your interest, these two companies can shine a light on the issue and have you plugged in in no time.
Second – KTM Electric
Third – Mount Pleasant Electric
BEST EVENT VENUE
When you're looking for that ideal spot for your very important occasion, look no further than a building that overlooks the harbor and offers elegant Old Charleston/East Cooper style. With its huge main hall, fully equipped catering kitchen and other amenities, including its manicured outdoor areas, Alhambra Hall is the ideal venue for weddings, receptions and very special events.
Second – Boone Hall
Third – I'on Creek Club
BEST FINANCIAL PLANNER
Money is definitely not the root of all evil when you discuss it with a caring, knowledgeable guy like Ross Evans at Edward Jones Financial. Whether you're saving for a rainy day or ready to invest, our readers recommend him for no-non-cents advice. Haha. Get it?
Second – Jeremy and Kristy Ellisor, Convergent Financial
Third – Adam Curran, Curran Financial; J. Benjamin Financial (tie)
BEST GYMNASTICS FACILITY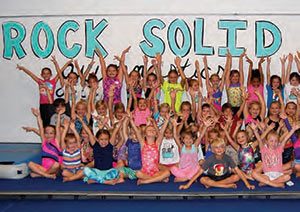 Rock Solid Gymnastics teaches gymnastics to children of all ages and skill levels. Devotees say that it's not just a great place for your child to learn gymnastics; the coaches here truly care about the kids and want to see them find success in life. (More About Rock Solid Gymnastics)
Second – Gymnastic Academy of Charleston
Third – Tapio School of Dance – Gymnastics
BEST HAIR SALON
Did you know that psychologically, a good hair day improves your mood? It's always a good hair day at Vanity Salon, where looking your best translates to feeling your best. No matter your 'do – if you need extensions, a blowout, cuts, colors, highlights, keratin treatments and more – Vanity Salon will make your good hair day great. (More About Vanity Salon)
Second – Salon Alexandria
Third – Stella Nova
BEST HEATING AND AIR COMPANY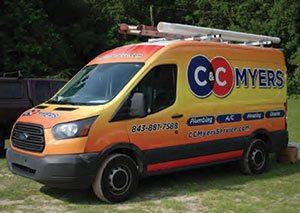 C&C Myers Heating, A/C, Plumbing and Drains: Their name says it all. This multi-award-winning local company is truly the "complete residential performance contractor" in the Lowcountry. A/C or heat on the fritz? Drains or sewers backed up? Dangerous gas lines need fixing? Look no further. One satisfied homeowner praised "the professionalism of their staff, quick response times and thoroughness of the technicians." (More About C&C Myers Heating, A/C, Plumbing and Drains)
Second – Carolina Custom Air
Third – Custom Climate Heating & Air
BEST HOME-CLEANING SERVICE
Some people love cleaning the house; they find it rewarding and therapeutic. If you aren't one of those people, our readers will not judge you – they'll just tell you to call Mount Pleasant Maids. Your house will be so, so spotless, you'll probably send the kids to grandma's just to keep it that way.
Second – Maid Pure
Third – Molly Maids
BEST HOTEL
Indigo Hotel gets rave reviews for its friendly, personable staff, comfortable beds, stylish décor, cleanliness, nice amenities and the quality food in its restaurant. Having a great pool and lounge bar never hurts either. Mix in its convenient location to downtown Charleston and the beaches, and you have a recipe for hospitality success. (More About Hotel Indigo)
Second – Hilton Garden Inn
Third – Hampton Inn Daniel Island
BEST HOUSE PAINTER
Ready to give your house a refresh with a new coat of paint? South Atlantic Coatings has you covered in any color you want – or at least any color your neighborhood covenants will allow. Exceptional craftsmanship, good quality customer service and affordable prices – now that's a house of a different color!
Second – PC Painting
Third – WOW 1 Day Painting
BEST INSURANCE AGENT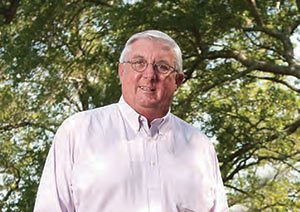 State Farm Insurance top agent Billy Swails isn't the kind of guy to blow his own horn. Matter of fact, we don't even know if he has his own horn! But he certainly has anything and everything you might need in terms of auto, home, business, property, health and life insurance. Check him out.
Second – Jack Tankersley
Third – Angela Holbert (More About Angela Holbert)
BEST INSURANCE COMPANY
Certain people in your life have your back – your spouse, your friends, maybe your kids if they aren't teenagers. But who has the back of your investments? Well, that would be State Farm. Our readers voted this company best for protecting the things that matter most. Yes, even your boat.
Second – Allstate
Third – GEICO
BEST INTERIOR DECORATOR
If the name sounds familiar to you, it might be because you know Angie Balderson from her store, Consign Haven, which also won "Best of" for Best Furniture Store. Balderson brings more than 20 years of interior-design experience, so if you're in search of a keen eye for decorative detail, you need look no further.
Second – Joy Lang Interiors
Third – JLV Creative
BEST KENNEL
Our four-legged friends are part of the family, so when we can't take them with us, readers voted My Three Dogs as the best kennel where they can stay. From doggie day care to doggie boarding – complete with web cams and a dog spa – man's best friend can have dog's best vacay right here.
Second – Ziggy's Dog Parlor (More About Ziggy's Dog Parlor)
Third – Paws in Paradise
BEST LANDSCAPER
Good news! The grass will no longer be greener on the other side. Our readers have found just the folks to keep your gaze on your own yard: Grandscapes. Give them a call, and those green with envy feelings toward the neighbors will disappear like an unsightly weed on the breeze. (More About GrandScapes)
Second – Blue Stone Pavers
Third – Dragonfly Designs
BEST LOAN OFFICER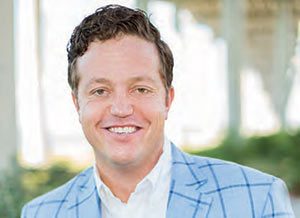 Wes Sellew gets rave reviews from clients for his wealth of expertise and his genuine character. Customers cite his quick response to questions, ability to clearly explain the home-mortgage process to first-time home-buyers and his professional, diligent attitude. (More About Wes Sellew)
Second – Ethan Lane
Third – Kelly Phillips
BEST LOCAL CELEBRITY
Voters said they only wanna be with homegrown honey Darius Rucker when it comes to best local celebs – don't think they didn't think about it. He has held our hands throughout his rock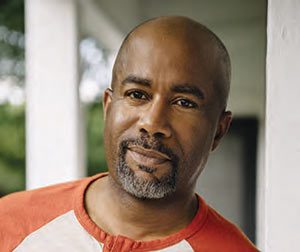 and country music career, and he loves raising money for local charities. We'll be only lonely on the inside while he's on his 2019 Group Therapy tour.
Second – Bill Murray
Third – Rob Fowler
BEST NAIL SALON
After a busy day of living your best life in East Cooper, nothing beats a manicure or pedicure. And our readers suggest Mylkbar for both fingers and toes that look absolutely divine. Whether your taste is dark and moody or bright and shiny, these technicians will, shall we say, nail it.
Second – Bliss
Third – 843 Nail Spa
BEST NONPROFIT
Blissful Dreams Rescue Ranch is a faith-driven organization utilizing a combination of equine therapy and ministry to help people heal from various afflictions. The nonprofit is located at Stardust Farms, Inc., which was originally based in Mount Pleasant but has since moved to Huger, South Carolina.
Second – East Cooper Habitat for Humanity
Third – East Cooper Community Outreach
BEST PEST-CONTROL COMPANY
Bleh. Even writing this feels gross – nobody likes roaches, termites, mosquitoes and nuisance wildlife like rats, mice and bats. They make up the shudder-inducing shady underbelly that is an unfortunate reality of living in the Lowcountry. Luckily, these creatures can be quelled with proper control by professionals like Terminix, voted best pest control company.
Second – East Cooper Termite & Pest Solutions
Third – Mosquito Joe
BEST PET BOARDING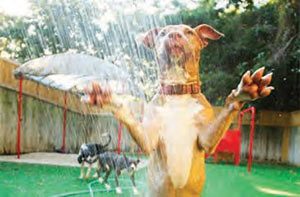 Treat your favorite canine friend to a relaxing "staycation" at "the newest upscale facility for all sizes and breeds of dogs in the Charleston area." All staff members of Paws in Paradise are proficient in dog language and group play using "The Dog Gurus" training courses. They're open seven days a week, but please always try to book early!
Second – My Three Dogs
Third – Pooch Palace (More About Pooch Palace)
BEST PET GROOMER
Even dogs need good hair days (actually good fur days) – and good nail days and even sometimes just a refresher, because hey, everybody likes to roll around in the dirt and the mud once in a while. When it's time for Fido to get a trim, take him over to Ziggy's Pet Parlor, voted best pet groomer. (More About Ziggy's Dog Parlor)
Second – Woof Gang Bakery and Grooming (More About Woof Gang Bakery and Grooming)
Third – aFORTable Grooming
BEST PET PHARMACY
When your loved and loving pet friend needs specialized medication, where should you turn? Loo no further than Sweetgrass Pharmacy & Compounding at Seaside Farms. "Compounding" means that the Sweetgrass pharmacists create their pills, tablets and treatments specifically for your pet's needs. There's no "off-the-shelf" treatment that's just right for your furry friend.
Second – Pitt Street Pharmacy
Third – Tidewater Pharmacy
BEST PET PHOTOGRAPHER
Not just any person with a camera can get a dog to sit still and smile that "doggie smile" we all want to see. For a pet photographer with the skills to make them sit, lie down and shake, our readers recommend Jeanne Taylor. She makes every pooch look show-worthy.
Second – Jenn Cady
Third – Little Runaway
BEST PLACE TO GET A MORTGAGE
For some of us, getting a mortgage is very much like getting a colonoscopy. Inconvenient, unpleasant … but very necessary. Of course, it doesn't have to be that way. By providing customers with a complete, innovative menu and competitive pricing, the Mortgage Network boasts "98 percent customer satisfaction." Doesn't that sound like a much more pleasant experience?
Second – Renasant Mortgage (More About Renasant Mortgage)
Third – Fairway Independent Mortgage
BEST PLACE TO WORK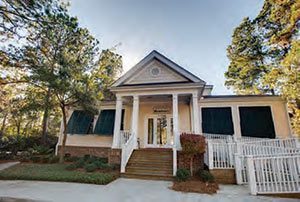 They say if you love what you do, you'll never work a day in your life. No one knows that better than our readers who work for Pleasant Family Dentistry and voted it the best place to come to work each day. Clearly, they live up to their name. The patients think so, too.
Second – South State Bank, Primrose Preschool and Consign Haven (tie)
Third – MUSC on Hungryneck
BEST PLACE TO WORSHIP
For 30 years, Seacoast Church has served the spiritual needs of tens of thousands in Mount Pleasant and beyond. Their vision "has always been to reach unchurched people by speaking the language of the modern culture." A key element of Seacoast worship is connecting people with God through music. So join in the "joyful noise."
Second – East Cooper Baptist
Third – St. Peter's Church
BEST PLUMBER
You can never underestimate the importance of a reliable and knowledgeable plumber, and our readers recognized Atlantic Plumbing Services as the go-to place when you have plumbing-related issues or are in need of water heater or gas line repairs.
Second – J. Stephens Plumbing
Third – The British Plumber
BEST POOL AND SPA COMPANY
When the weather warms up, it's "Everybody into the pool," especially if it's serviced and maintained by ASP (America's Swimming Pool Company), the leading local company that delivers "a swimming pool maintenance program customized specifically to you and your swimming pool needs." For day-to-day needs or cleanup and repair after a big hurricane, ASP is on the job.
Second – Atkinson Pools & Spas
Third – Lowcountry Custom Pool and Spa
BEST PRIVATE SCHOOL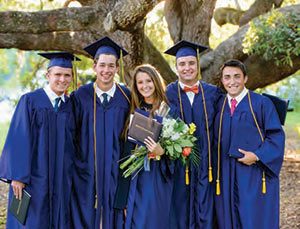 When public school is not for your child, there are some great private school options right here, like Palmetto Christian Academy, a pre-K through 12th-grade college-accredited Christian prep school. PCA has all the bells and whistles, like athletics, arts, academics and a talented faculty but with small classes and a tight-knit community atmosphere. (More About Palmetto Christian Academy)
Second – Christ Our King School
Third – Bishop England
BEST PUBLIC SCHOOL
Could Wando High School be the main reason why so many families move here from throughout the nation? Other factors may come into play, but there's no doubt at all that this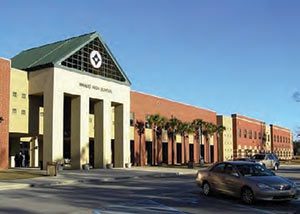 highly-rated school is a huge draw. A large, public non-magnet high school, Wando provides outstanding educational opportunities with a true sense of community.
Second – Mount Pleasant Academy
Third – Moultrie Middle School
BEST RADIO PERSONALITY
Radio is still an iconic medium, even with the existence of more streaming apps than we can count. How else will we listen to our own Radio is still an iconic medium, even with the existence of more streaming apps than we can count. How else will we listen to our own Brooke Ryan Crone on the airwaves? Our readers voted her best radio personality yet again this year, so tune your dial and listen locally. Second – Jessica Chandler Third – TJ Phillips on the airwaves? Our readers voted her best radio personality yet again this year, so tune your dial and listen locally.
Second – Jessica Chandler
Third – TJ Phillips
BEST RADIO STATION
The Bridge 105.5 FM fills your speakers with a mix of new and old, playing both classic and alternative favorites, along with more recent indie/pop artists. They also offer a variety of programming where you can hear eclectic picks from specific DJs. If you dig live shows, it's a great station to stay updated on concerts.
Second – 95SX 95.1 FM
Third – Kickin' Country 92.5 FM
BEST REAL ESTATE AGENT
Buying or selling in Mount Pleasant? It seems like the 'it' thing to do these days, but having a knowledgeable real estate agent who knows the markets, the neighborhoods and can somehow read your mind when it comes to imagining your dream home is crucial. Readers voted Harrison Gilchrist as best real estate agent.
Second – Jackie Kelly
Third – Del Shaffer
BEST REAL ESTATE COMPANY
Buying or selling a home can be one of the most time-consuming, frustrating processes anyone can face. But, eventually, everyone does. Instead of undergoing a daunting, experience, take a look at what The Real Estate Firm has to offer. Their mantra is "We believe in … honest hard work and dedication from the first call to closing." (More About The Real Estate Firm)
Second – Carolina One
Third – The Cassina Group
BEST REAL ESTATE TEAM
Dream homes aren't easy to find (unless you're asleep), but the friendly folks at One Stop Shop Real Estate are willing to do the legwork with you. Our readers voted them best this year for not only selling homes but all the other things that come with it.
Second – Charleston Fine Homes
Third – Matt O'Neill Real Estate
BEST REALTOR
It's no secret that Mount Pleasant is a popular place to live, and people continue to flock to the area in droves. Whether you're a first-time home-buyer or looking into investment properties, our readers recommend Dru DuBois of RE/MAX Realty.
Second – Jennifer Clark
Third – Del Shaffer
BEST TANNING SALON
We all look a little better with some color to our skin. Even if you haven't had a vacation in years, that doesn't mean you have to look like you've been hibernating all winter long. Our sunniest-feeling readers agreed that Ultra Tan is a great place to get that beachy look all year long.
Second – Glow Brush Pro
Third – Vanity Salon (More About Vanity Salon)
BEST TELEVISION PERSONALITY
He's not a comedian, a dramatic actor, a game show host or reality star. Yet, Rob Fowler offers a little bit of each when he steps in front of the WCBD News 2 cameras with everything you ever wanted to know about the local, regional and national weather. Now, about that cold front moving in, Rob …
Second – Josh Marthers
Third – Erin Kienzle and Dean Stephens (tie)
BEST TUTORING/LEARNING CENTER
If crunching numbers makes your kids' teeth feel like they're going to fall out, it might be time to call in the experts at Mathnasium. With an affinity for numerals that would rival Einstein, these people are the math nerds who help students learn to love it, too. Or at least pass algebra.
Second – Primrose School and Trident Academy (tie) (More About Trident Academy)
BEST VETERINARIAN
Is your fur baby acting less than frisky? Time to call the compassionate caregivers at Park West Vet to get Rover and Fluffy feeling normal. Our readers say that it's just the place to help dogs and cats to get back on all four of their feet.
Second – Advanced Animal Care
Third – PetVet
BEST WEDDING VENUE
Saying "I Do" in Mount Pleasant does not get any better than at Alhambra Hall. Maybe it's the gorgeous sunsets, the quaint Old Village locale, the flexibility of the space and planning options, the dripping oak trees or the ability to use both indoors and outdoors, readers of Mount Pleasant Magazine said "We do" to this wedding venue.
Second – Boone Hall Plantation
Third – Dunes West Country Club
BEST WEBSITE
With the intense online competition these days, it helps when you can design an eye-catching website to help you stand apart from the crowd. Our readers voted holycitysinner.com and advancedanimalcaremp.com the top dogs this year for their website prowess.
Second – live5news.com
Third – Charleston City Paper
BEST WORKOUT STUDIO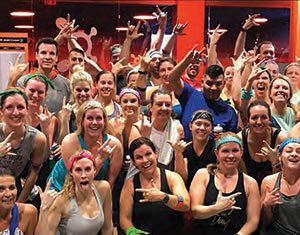 What could be so special about a fitness workout? Run on a treadmill; hoist a few free weights; toss in some floor routines and exercise machines? They're all good, but Orange Theory adds an exciting scientific component called excess post-exercise oxygen consumption to "rev your metabolism (and) burn calories long after your workout is over."
Second – Barre South
Third – HYLO Fitness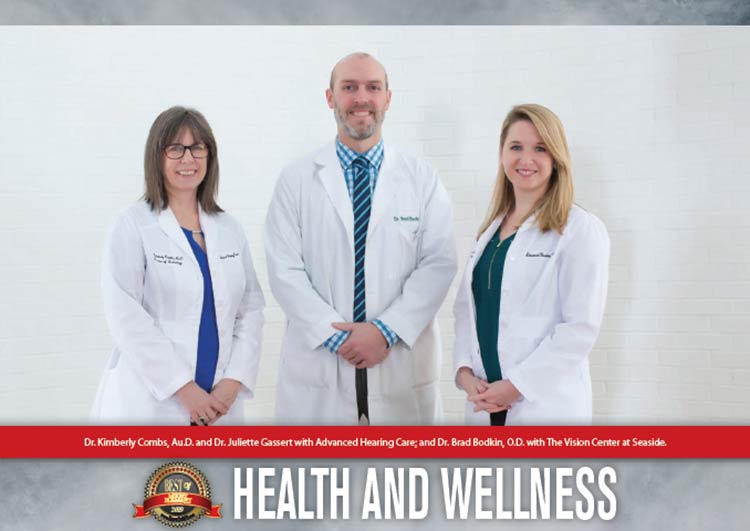 BEST ALLERGIST
When allergies have you stricken with itchy eyes, sneezing and congestion, remember that Bruce is "on the ball" when it comes to relieving your suffering and discomfort. Dr. Bruce D. Ball of Charleston Allergy & Asthma will get you feeling back to normal again, so you can seize – and not "sneeze" – the day.
Second – Dr. Maria Streck
Third – Dr. Ned Rupp
BEST ALLERGY PRACTICE
Allergies are nothing to sneeze at, and, for any kind of allergic reaction, our readers suggest the folks at Charleston ENT & Allergy. They'll have you feeling better so you'll be itching to enjoy life again in no time. OK – bad pun on our part.
Second – Charleston Allergy & Asthma
Third – National Allergy & ENT
BEST AUDIOLOGIST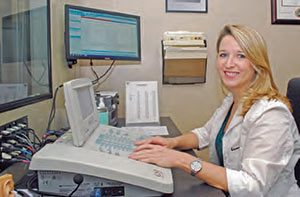 No, an "audiologist" isn't a mechanic specializing in certain German luxury automobiles. It's a health care professional trained to evaluate patients with hearing loss and related disorders, including balance (vestibular) disorders and tinnitus (ringing in the ears) and to rehabilitate them. So if what you hear is your problem, cruise over to Advanced Hearing Care. (More About Advanced Hearing Care)
Second – Charleston ENT
Third – Daniel Island Hearing Center
BEST CHIROPRACTOR
Back pain can be a pain in the neck, and, in fact, other pains can start with a pain in the back. Dr. Carrie Stone with Stone Chiropractic has been deemed the best chiropractor in Mount Pleasant, helping people all over town live their best lives through the world of specific upper neck adjustments, pediatric and pregnancy adjustments.
Second – Accurate Chiropractic
Third – Chiropractic USA
BEST COLON AND RECTAL SURGEON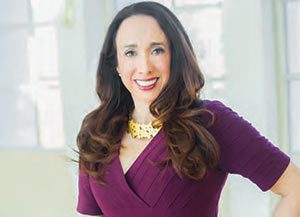 Let's face it: No one ever wants to get this type of surgery. But if you need it, you definitely want the best person for the job. Dr. Margarita Murphy of Colon Surgeons of Charleston, off Stuart Engals Boulevard, is a bilingual physician who is board certified in colon, rectal and general surgery. (More About Dr. Margarita Murphy)
Second – Dr. Jorge Lagares-Garcia
Third – Dr. William Bulsiewicz
BEST DENTIST
There's no reason in this day and age to fear the dentist. … Our readers even say so; they voted Wando Family Dentistry in case you need to book an appointment for proof. But for pearly whites that stay cavity free, you might have to go more than one time. Just sayin'. (More About Wando Family Dentistry)
Second – Pleasant Family Dentistry
Third – Crossland Dental Associates
BEST DERMATOLOGIST
Shepherd Integrative Dermatology specializes in a "whole-body approach to identify underlying causes and deliver treatments that offer optimal results." Dr. McLean Shepherd believes, "Our commitment to skin wellness extends beyond treating patients at the skin's surface." While awaiting your personalized appointment, enjoy the artwork. … It's all by the same physician who'll care for your skin.
Second – Dr. Marguerite Germain
Third – Dr. Stephanie Smith-Phillips
BEST EYE DOCTOR
It's ironic that it's clear you need to go to the eye doctor when things don't look so clear. Perhaps just as clearly, readers were focused on Dr. Brad Majors helping them focus on reading, dubbing him Best Eye Doctor when checking out option 1 or option 2; option 2 or option 3. See what we mean?
Second – Dr. Brad Bodkin (More About Dr. Brad Bodkin)
Third – Dr. George Waring IV
BEST FITNESS CENTER
Keep Gold's Gym and Planet Fitness in mind as you make the annual New Year's resolution pledge to exercise more and eat healthier. Except this time, follow through with it already. Planet Fitness is even open and staffed 24-7, so you can't use lack of time as an excuse to avoid working out.
Second – Burn Boot Camp (More About Burn Boot Camp)
Third – Pivotal Fitness
BEST GERONTOLOGIST
They say wisdom comes with age, but our readers both younger and older had the wisdom to choose Dr. John Kleckley as the best gerontologist. With the perfect balance of good sense and humor, he'll keep those golden years nice and shiny.
Second – Dr. Rex Morgan, Dr. Scott Evans
Third – Dr. John Emmel
BEST HEARING-AID PROVIDER
What's that you say, or, rather, hear? Is the TV turned to top volume and do conversations seem as if everyone's whispering? Advanced Hearing Care is ready to meet all your auditory needs. One satisfied customer wrote AHC is "very helpful when emergencies come up. … They are well deserving of the honor as the area's best." (More About Advanced Hearing Care)
Second – Costco
Third – Charleston ENT
BEST HOSPITAL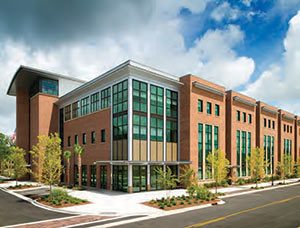 When you need a good hospital, MUSC is almost synonymous with top-shelf, innovative health care in the Lowcountry. As their motto goes, they are "changing what's possible" in the lives of their patients. They are a powerhouse of teaching and expertise, and, for those reasons, readers voted MUSC the area's best hospital.
Second – Roper St. Francis Mount Pleasant Hospital
Third – East Cooper Medical Center
BEST IN-HOME HEALTH CARE
Whether you're stricken with a chronic condition or recuperating from surgery or an illness, Amedisys Home Health of Mount Pleasant assists you in the recovery process, delivering quality care in your own home so you can maintain as much of your independence as possible.
BEST LASIK SURGEON
When we talk about someone who has "vision," we typically mean creative and innovative ideas. And when our readers talk about Dr. George Waring, having vision is a double entendre. Book an appointment for lasik surgery with him and "see" what we mean.
Second – Dr. Kerry Solomon
BEST MASSAGE THERAPIST
For that "just-right" massage – Swedish, deep tissue, pregnancy and more – head to Charleston Massage and Bodyworks and ask for owner Bob Hamilton, who's "committed to giving each and every person who comes through my door a great massage that will have lasting results." Not ready to feel fantastic? Give a friend a CM&B gift certificate!
Second – Don Burson, Mount Pleasant (custom massage)
Third – Tom, Massage Envy
BEST OBGYN
When you find a good lady-doctor, you stick with her. The secret is out about Dr. Karen Hallmark, voted Best OBGYN. She respects her patients' time and health concerns. She loves performing surgery because the results are so rewarding for her patients, and she loves delivering babies and getting to share in poignant moments in her patients' lives.
Second – Dr. Bridget Williamson
Third – Dr. Natalie Gregory
BEST ORAL SURGEON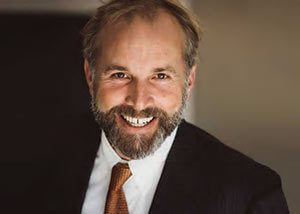 Certainly, nobody ever looks forward to having oral surgery, but it's comforting to know that if you do have to undergo a procedure, you can employ the services of someone who strives to provide personalized care and goes above and beyond for patients, such as Dr. Courtney Shelbourne of Shelbourne and Associates.
Second – Dr. Graham Lee
Third – Dr. Philip Prickett
BEST ORTHODONTIST
Smiles are more important now than ever before, since you never know when someone is going to whip out a camera. And that makes Dr. Nick Savastano's job as an orthodontist more important, too. Our readers say he's the one who will keep your teeth straight and photo ready.
Second – Dr. Travis Nash
Third – Dr. James Kelley II
BEST ORTHOPEDIC SURGEON
You've never replaced a hip, repaired a shoulder or even set a fracture. So how do you determine who's a great orthopedic surgeon? Credentials are a good place to start. With degrees from Cornell and the University of Pennsylvania and 15 years' experience, Dr. William Carroll has them all. As for reviews, he's five-star rated.
Second – Dr. William Estes
Third – Dr. John Graham
BEST PEDIATRIC DENTIST
Taking your kid to the dentist is daunting; if they're young, tears could be in your future. If they're older, what about dreaded cavities? Dr. Randy Pagenkopf and his staff get it, so they work to keep the kids at ease – comfortable visits, accurate treatments and a positive environment mean healthier teeth and happier patients – and parents. (More About Dr. Randy Pagenkopf)
Second – Kids Teeth
Third – Pleasant Family Dentistry
BEST PEDIATRICIAN
Parents desire nothing but the most exceptional treatment when it comes to the health and well-being of their children, and Seaside Pediatrics delivers professional and compassionate care. Whether it's preventive or acute care or helping manage chronic conditions, our readers appreciate their friendly and patient staff.
Second – Mount Pleasant Pediatrics
Third – Coastal Pediatrics
BEST PHARMACIST
Remember the old days, when a trip to the drugstore meant a smiling pharmacist behind the counter who knew your name? Well, our readers think visiting Cynthia Feldman is like a trip down memory lane. At Sweetgrass Pharmacy and Compounding, she'll fill your prescription with a personal touch.
Second – Kim Richardson, Pitt Street Pharmacy
Third – Jeri Drouillard, Long Point Pharmacy
BEST PHYSICAL THERAPIST
Whatever your game – from walks on the beach to a rugby scrum – you'll get back into it at your own pace at Made 2 Move Physical Therapy. Here, the core message is, "Moving beyond the routine diagnosis and the quick fix, we take time for a thorough evaluation." You'll enjoy pain-free movement and "crushing your goals."
Second – Imagine Physical Therapy
Third – Olympic Physical Therapy
BEST PLASTIC SURGEON
Let's face it, we could all use help looking like a better version of ourselves. From head to toe – and everywhere in between – Dr. Jack Hensel has been helping patients put their best face, or body, forward for 18 years. Specializing in breast surgery, body contouring and liposuction, he helps you look and feel your best. (More About Dr. Jack Hensel)
Second – Dr. Clayton Crantford
Third – Dr. Patrick O'Neill
BEST PODIATRIST
If you're suffering from heel pain, running injuries or other foot- and ankle-related ailments, Dr. Andrew Saffer of Carolina Foot Specialists can help you, well, heal. His office works hard to educate and inform their patients and provide state-of-the-art treatment that will get you back on your feet again. (More About Dr. Saffer)
Second – Dr. John Marina
Third – Dr. Rahn Ravenell
BEST PRIMARY-CARE DOCTOR
We're living in an impersonal world these days, but a visit to your primary-care doctor should be quite the opposite. According to our readers, Dr. Mark McLaughlin is the friendly face to help you get well soon, no matter what ails you.
Second – Dr. Lee Allison
Third – Dr. Abigail Gass
BEST SPA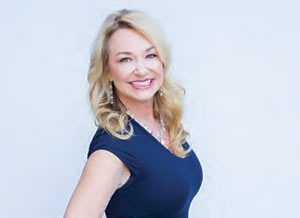 Consider Lowcountry Beauty & Wellness Spa your one-stop shop for enhancing your appearance and keeping you on a vigorous, healthy track. Weight loss, body sculpting, skin care, hair transplants, facial rejuvenation and laser procedures – and even those subtle "nips and tucks" are all on the menu here. Guys, check it out! It's not just for the ladies. (More About Lowcountry Beauty & Wellness Spa)
Second – Woodhouse Spa
Third – Urban Nirvana
BEST URGENT CARE
Feeling sick? Don't waste your time hanging out in waiting rooms and filling out mountains of paperwork – and still being sick. Go somewhere you can be seen quickly and receive quality medical care – with an average wait time of less than five minutes, Mount Pleasant readers voted HealthFirst best urgent care facility.
Second – Doctors Care
Third – Roper St. Francis After Hours Care
BEST UROLOGIST
Most urological ailments can be very sensitive topics to discuss, so it helps to have a doctor who not only has the expertise to resolve the issue but who sympathizes with its delicate nature. Board-certified urologist Dr. Francie James gets high marks for both her professionalism and compassion.
Second – Dr. Dennis Kubinski
Third – Dr. Jonathan Donaldson
BEST WEIGHT-LOSS PROGRAM
Those pesky pounds you somehow gained over the holidays – or, ahem, longer ago than that – don't stand a chance against Lowcountry Beauty and Wellness Spa. Voted Best Weight Loss Program by our svelte readers, it's guaranteed to make you ready for 2019's beach season. (More About Lowcountry Beauty & Wellness Spa)
Second – Metabolic Medical Center
Third – Physician's Plan Weight Loss & Wellness
BEST YOGA STUDIO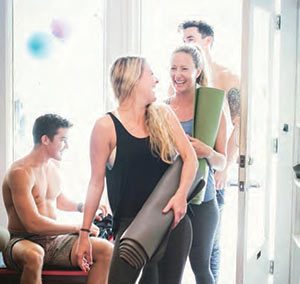 You'd think the "power" and "yoga" together would be an oxymoron. But at Charleston Power Yoga, it's not – at least not at this unusual and unusually successful studio. Expect a vigorous workout because, "We believe in sweaty hugs, possibilities and keeping it real." Ready for some handstands along with your half pigeon? Namaste!
Second – Breathe Pilates
Third – Gaea Yoga Center
BEST APARTMENT COMMUNITY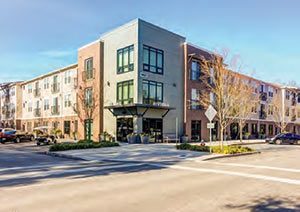 Imagine an apartment with all the luxe amenities you dream of – we're talking swimming pools, fire pits, workout rooms and well-lit parking. Now imagine this dreamscape is plopped down in beautiful East Cooper. Ready to make it reality? Sign a lease at Riviera. As a bonus, our readers live there, too.
Second – The Boulevard
Third – The Six
BEST BOAT RAMP
Most folks don't even think about boat ramps unless they have experienced the frustration and even danger of using a bad one. Luckily for the Lowcountry, there are more than a few great places to get pleasure craft into the briny and back onto the trailer. Mount Pleasant's skippers rate the ramps at Shem Creek and Isle of Palms the best.
Second – Remley's Point
Third – Sullivan's Island
BEST CONCERT VENUE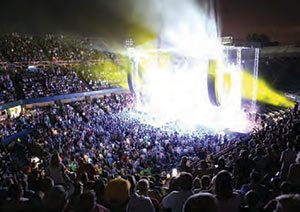 If you want to see an outdoor show, then the Volvo Car Stadium is your spot. With headline names like Widespread Panic, Needtobreathe, Hootie & The Blowfish and Kenny Chesney, the venue has something for every musical taste. The sightlines and sound ensure there is not a bad seat in the house.
Second – The Windjammer
Third – Boone Hall
BEST DOG PARK
There's a reason that Palmetto Islands County Park is the best dog park in the eyes of our readers, as well as their canine companions. It's filled with wonderful things to sniff, lots of room to roam and other dogs to hang with. Just remember to bring a poop bag. It's guaranteed to be epic.
Second – Alhambra Hall
Third – Isle of Palms Recreation Department Dog Park
BEST KIDS' CAMP
Sports play an important role in Huck Finn School's camp "curriculum" for the exceptionally gifted and the kids who just want to get into the game. And there's learning how to use tools properly on projects such as jewelry, leather items or even a full-sized guitar. Mark Twain would give his seal of approval!
Second – Sol Surfers
Third – Charleston County Parks & Recreation
BEST KIDS' ACTIVITY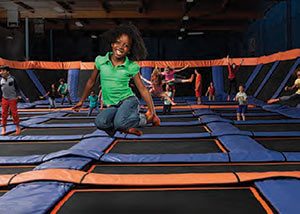 Craving a little spring in your step? You and the kids will be bouncing off the walls in no time, according to our airborne readers, after a fun trip to Skyzone. It's guaranteed to make your spirit – and other parts of your body – soar.
Second – Songs for Seeds
Third – Children's Festival
BEST MARINA
There is nothing that you could need for a day on the water that you can't find at the Isle of Palms Marina. Whether it's tackle, lunch or fuel, this marina has everything. Easily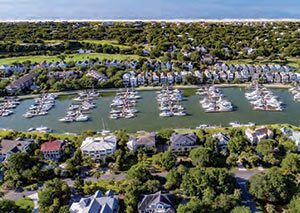 accessible from the Intracoastal Waterway and fully stocked, no wonder readers voted this the best marina for a day on the boat.
Second – Shem Creek and Charleston Harbor Marina (tie)
Third – Daniel Island Marina
BEST NEIGHBORHOOD FOR FAMILIES
Remember the old reruns of "Leave It to Beaver" and "Andy Griffith" and all the neighborhoods that were perfect for borrowing a cup of sugar? For that friendly community feeling, our readers recommend Brookgreen Meadows. You'll be offering a glass of lemonade to the kids next door in no time – and insisting it's someone else's turn to buy the groceries.
Second – Park West
Third – Old Village
BEST NEIGHBORHOOD FOR RETIREES
I'On's website calls the neighborhood "a way of life, not just a place to call home." As if that weren't enough, I'On is situated in the heart of Mount Pleasant, close to shopping, beaches and downtown Charleston but separated from the hustle and bustle of our growing town. Parks, lakes, canals and trails add to its pleasures.
Second – Dunes West
Third – Seaside Plantation and Old Village (tie)
BEST PET BLOG
If you're on Instagram, readers liked @fur.iends fur the updates on two treeing walker coonhounds, a staffy mix and a beagle Lab. If you love pictures of dogs being dogs or want more reasons to smile when scrolling Insta, this account is for you. #welovedogs #thereareevenfriendstvreferences #rufflife #dogstagram #cutedog #mustlovedogs #readersvoteditthebest #weloveourreaders #becausetheylovedogs.
Second – Groovy Goldendoodles and Milo Country Pet (tie)
BEST PET WEBSITE
Need to shop for your favorite pet? Cats, fish, dogs, birds, reptiles, small pets and even horses agree that you should use the website Chewy.com to get them the best of the best, whether you're looking for toys, food, accessories or pet meds. Get it online and shipped straight to your door.
Second – Hollywood Feed
Third – Milo Country Pet Care
BEST PET-FRIENDLY APARTMENT COMMUNITY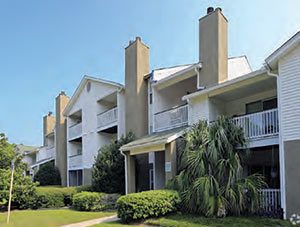 Relocating or downsizing can be stressful; you're going to need your furry companion to make things right. Luckily, the friendly people at The Watch understand that. Voted best pet-friendly apartment community by our readers with fur children, it's a place where all family is welcomed.
Second – Rivers Walk
Third – The Boulevard
BEST PLACE MEET SINGLES IN PERSON
Stop subjecting yourself or your single sibling to those creepy online dates who are likely to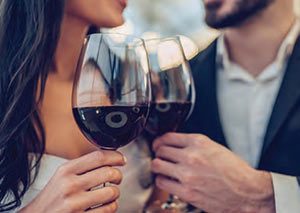 ghost after they eat all your gummy vitamins and use up your laundry detergent. Our readers applaud Charleston Wine Pairings for yet another year of kindling a spark the old-fashioned way: face to face. (More About Charleston Wine Pairings)
Second – Red's Ice House
Third – Red Drum
BEST PLACE TO FISH
An inshore slam is absolutely possible when fishing from the Pitt Street Bridge. Close parking and an easy walk to fertile fishing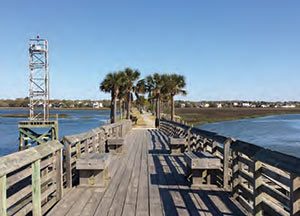 grounds make this a favorite whether you are chasing reds, trout or flounder or just want to catch a beautiful view and make up some fish stories while you're at it.
Second – Memorial Waterfront Park
Third – Shem Creek Pier
BEST PLACE TO HAVE A CHILDREN'S BIRTHDAY PARTY
For any child's special event, there's no place like Sky Zone – literally. Mount Pleasant's only indoor trampoline party, Sky Zone will have your birthday boy or girl and all his or her friends "jumping" for joy! Party packages include jump time, SkySocks for each jumper and pizza, bottled water and all the amenities in their private room.
Second – Teacups & Trucks
Third – Little Gym
BEST PLACE TO PADDLEBOARD/KAYAK
One of the most accessible places to enjoy the water by kayak or SUP is Shem Creek. Whether you use the public landing or a rental facility, you can take in the sights of dolphins and shrimpers bringing in their haul and still get to the mouth of the creek to see a beautiful sunset.
Second – Palmetto Islands County Park
Third – Isle of Palms Marina
BEST PLACE TO PLAY TENNIS
East Cooper is known for great tennis – why else would the Volvo Car Open call it home? So stop embarrassing yourself by claiming "I don't know" when someone asks about the best spot to play a match, which, according to our readers, is Creekside. In fact, you might want to go join the fun – your serve needs work, tbh.
Second – Sullivan's Island
Third – I'On
BEST PLACE TO TAKE A DATE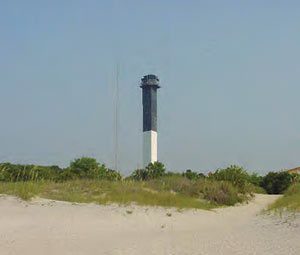 For romance, there's really no match for Sullivan's Island Beach. It's a pristine strand of nothing but sun, sand and sea – no sno-cone vendors, restrooms or outdoor showers. It's spacious, picturesque, beautiful and clean. Your date will feel like one of those famous models who always say they love "a long walk on the beach."
Second – Shem Creek Pier
Third – Charleston Fish House
BEST PLACE TO VIEW THE RAVENEL BRIDGE
Readers voted that the best view of the Ravenel Bridge is up close and personal at Memorial Waterfront Park. Play at the park toddlers all over town know as "the under-the-bridge park," or stroll the quarter-mile pier parallel to the Ravenel to see perfect sunsets, dolphins, cargo ships and more in the shadow of the bridge.
Second – Yorktown at Patriots Point
Third – Charleston Fish House
BEST PLACE TO WALK YOUR DOG
The marsh, the harbor, the Ravenel Bridge nearby – no wonder travel sites such as Yelp consider the Pitt Street Bridge one of Mount Pleasant's "hidden treasures." With nature all around, it's always a fabulous place for a walk, and who better to trot along than your four-legged explorer? Pack a lunch … and a few dog biscuits.
Second – Palmetto Islands County Park
Third – Memorial Waterfront Park
BEST PLAYGROUND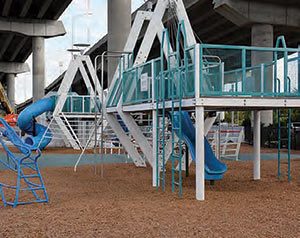 So the kids are using your antique swiveling ottoman as an amusement park ride yet again? Don't lose your cool – just pile them all into the car and head to Memorial Waterfront Park, where our readers are letting their own kids run it out. Maybe y'all can even get an adult conversation in while they pretend the swings are a rocket ship. A quick conversation, that is.
Second – Alhambra Park
Third – Palmetto Islands County Park
BEST SENIOR LIVING COMMUNITY
The term "complete" doesn't do justice to the living arrangement and special services offered by this perennial "Best of" winner. Franke at Seaside may not only be the best senior living community in Mount Pleasant but in the entire United States. This continuing-care retirement community is all about "enrichment of resident, client and patient lives." (More About Franke at Seaside)
Second – The Palms of Mount Pleasant
Third – Somerby
BEST TOUR COMPANY
Lions and tigers and bears, oh my! While you won't see any of those, the fine folks at Barrier Island Eco Tours will take you on a great adventure where you can not only see many of our native critters like birds of prey, dolphins and even alligators but learn about them, too.
Second – Spiritline Cruises
Third – Coastal Expeditions