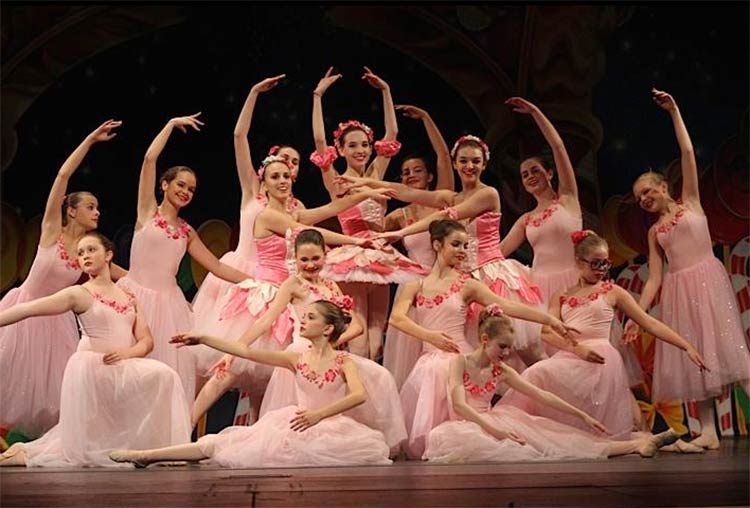 After working in several professions, Melanie Keen decided it was time to follow her dream.
"I wanted to own a dance studio. I have been a dancer since the age of 9. Dancing has always been my passion, and I knew I had to share it with everyone who was willing to learn," Keen stated.
Gathering information in 2002, before opening her studio, she learned that, on average, six people per day were moving to the area. Buried in that statistic was that the largest age group was 3 to 14.
Keen soon realized that with all the young moms in the area, Mount Pleasant was the perfect location. The Dance Arts Studio has become a smashing success, thanks to her tireless work ethic, skills as a teacher, a great staff, the inviting and warm atmosphere of her studio and that ever-growing population of youngsters eager to learn classical ballet, tap, jazz, contemporary and hip-hop.
The studio is always evolving to the needs of dancers of all ages, with classes such as musical theater being added to the schedule soon. Adult classes in ballet, tap and jazz are also available.
"We feel that classical ballet is the most important form of dance in which young dancers should start and learn technique needed to be strong dancers. It is the backbone of all dance," Keen explained.
There are four instructors – Keen, Haley Kennett, Jordan Benton and Cheyenne Beets – and two assistants, Margaret Myers and Olivia Keen.
The Dance Arts Studio, chosen as the Best Dance Studio by the readers of Mount Pleasant Magazine, has just begun its 17th season.
"Once our clientele start here, they tend to stay," Keen concluded. "We are a second home to many young dancers. They have teachers here that they look up to and their parents trust."
Visit www.thedanceartsstudio.com for more information or call 843-971-6400.
By John Torsiello