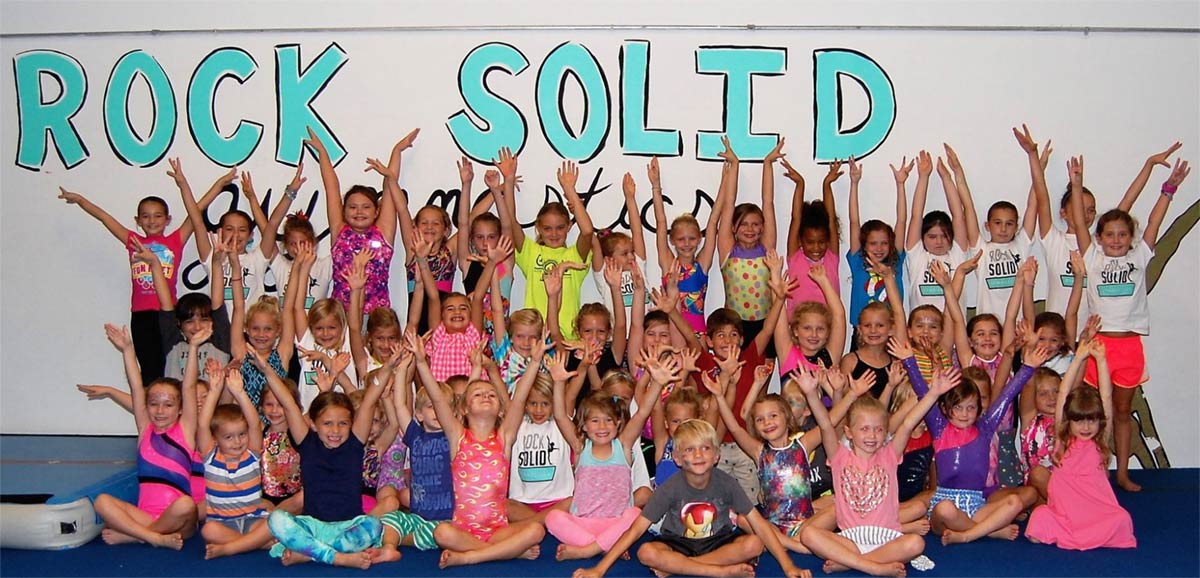 These days, we all know that kids need more than the classics of readin', ritin' and 'rithmetic. … They also need some kind of physical activity. And it's on this philosophy that Rock Solid Gymnastics owner Emily Schutte is establishing herself in the East Cooper community, helping children of all ages recognize their athletic potential. Readers of Mount Pleasant Magazine have named them a winner in the 2019 Best of Mount Pleasant, thanks to their variety of fun, challenging classes – and the best is still yet to come.
"I think sports programs in general teach kids that dedication and perseverance are imperative life skills to master," commented Schutte. "We get to teach them through our love of gymnastics. We spotlight individual achievements, and together we are a gym family."
Whatever age your child happens to be, Schutte and the team will welcome them with open arms. The gym offers everything, including "Preschool Playtime" during the week for first-time walkers up to age 4 and all the way up to competitive gymnastics.
"We strive to meet kids where they are in their gymnastics journey," Schutte explained, "whether they are just beginning or have experience. From there, we work with them to attain goals and keep them excited about gymnastics."
Moving forward, the whole crew at Rock Solid is enthusiastic about opening a larger second facility to accommodate a growing number of competitive teams and offer more classes. Schutte is particularly excited about "Rise and Strive," a class that will give kids and parents the opportunity to work out together.
"We are humbled and honored to be a part of so many lives," she said. "And the feedback from our community with the Best of Mount Pleasant award is truly heartwarming."
Want to learn more? Visit www.rocksolidgymnastics.com.