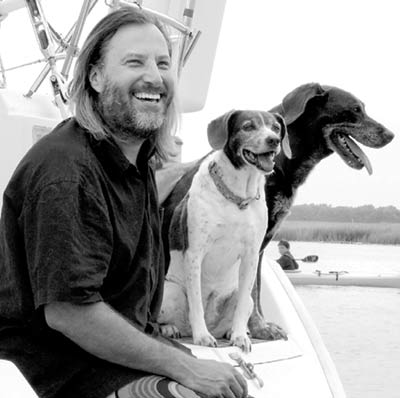 Celadon, voted among the Best Furniture Stores and Best Home Goods by the readers of Mount Pleasant Magazine, recently celebrated 24 years of selling global home furnishings in Mount Pleasant.
Opened in October 1994 by Steve Lesniak, Celadon's eclectic mix of mostly solid-wood furniture, rugs, upholstery and accessories has attracted a devoted local following.
They import a lot of their items themselves, which helps give them a unique inventory
Lesniak, who moved here from England in 1992, said Celadon has three buyers who travel to overseas shows in places such as Indonesia, South America, Vietnam, Eastern Europe and Vietnam to find good deals on funky and stylish pieces.
While readers might be more familiar with the Mount Pleasant store, Celadon also has a 12,000 squarefoot warehouse located on the old Navy base in North Charleston that initially opened up as an outlet. They expanded upon that, and now they hold a flea market and farmers market there on the last Sunday of every month (December's is held earlier due to the holidays), featuring hundreds of vendors, music, jump castles and more.
The rise of the internet and popularity of online retail led to the launch of Celadon's flea market, and, while online retail competitors are an issue, Lesniak noted that Celadon is somewhat protected because people generally want to see and touch items like furnishings before they commit to a purchase. Celadon certainly hasn't shunned the web however, steadily growing its online and social media presence (they have more than 28,000 followers on Instagram), and you can browse and shop on their website.
But it's their popularity here at home that has made Celadon a fixture, with 60 percent of their business coming from Mount Pleasant and the islands, according to Lesniak.
"The success of Celadon has been the local market," he said.
A knowledgeable staff and exceptional customer service also has bolstered their community reputation. Lesniak said one of his most important business rules is "You hire good people and get out of the way."
Although it was tough to let the business go, six months ago, Lesniak decided it was time to get out of the way for good. He retired, handing over daily operations to Rebecca Hawkins.
"After 24 years it was time for me to move on," reflected Lesniak.
While Lesniak has hung up his retail hat, his wife, Kathleen Fox, an artist and writer, runs Creative Arts of Mount Pleasant, an arts school on Bowman Road.
The transition to retirement wasn't easy – "you really have to work at retiring" – noted Lesniak, but he is trying to stay busy. One of his hobbies is sailing, so he volunteers with Tall Ships Charleston. He also serves as a SCORE business mentor, which he has done for five years.
"I really like that," said Lesniak of the mentoring gig.
Find your home's missing piece at Celadon, located at 1015 Johnnie Dodds Blvd.; see what the store has to offer at http://celadonathome.com, or give them a call at 843-884-7005.
By Colin McCandless