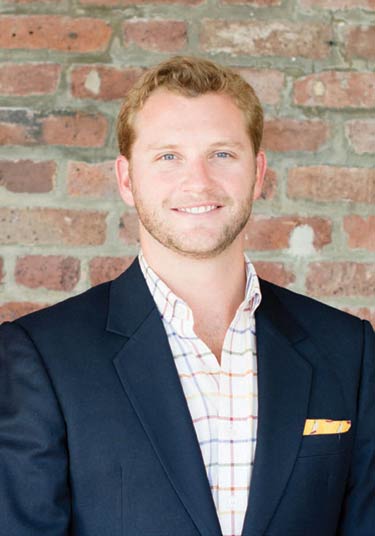 Whether it's a neighbor, church buddy or new family in town, when someone asks, "Who's your dentist?" you share the news with others. And this year, when readers of Mount Pleasant Magazine were asked that question, the answer was Wando Family Dentistry. Contenders from third place to second place to first, cementing their reputation around East Cooper as a friendly, capable team that patients return to happily.
With a staff led by Dr. Cason Hund – and everyone from the front of the house to the back passionate about the oral-health profession – Wando Family Dentistry has grown a lot since initially opening its doors in 2014. Dr. Hund noted that each year has been more robust than the last in terms of new patients and glowing reviews.
"The last year has been different; we're growing faster than ever," he beamed, adding that in order to accommodate the growing number of patients, the office recently added a new hygiene room.
When asked how Wando Family Dentistry has already made such a mark on the East Cooper dental scene, Dr. Hund's answer is always the same: attention to each patient and a personal touch. No patient wanders through the doors at Wando Family Dentistry without feeling welcomed and knowing exactly what he or she needs. Even insurance questions are answered without headache or hassle.
"All of us have to spend time in health care offices, so we try to treat every person's time with the same value and respect we would desire for ourselves. Our clinical staff is great at making everyone feel at home and as comfortable as possible," said Dr. Hund.
"I have found there is no special trick to put everyone at ease, as everyone is different. The best way is to thoroughly discuss with the patient what is needed and why. I answer all of their questions and have a conversation about realistic expectations," he added.
Dr. Hund is a native of the Charleston area, and he credits a big part of Wando Family's success to his relationships, some from years in dental school and some from getting to know people around the community and having them spread the word.
"Being from Charleston and attending MUSC has been a great resource," he commented. "I am able to keep up with old friends and colleagues whom I might not otherwise see as frequently, all while providing them a valuable service!"
To say that the whole staff at Wando Family Dentistry was happy about winning Best of Mount Pleasant is an understatement, according to Dr. Hund.
"We were elated," he declared. "I knew that hard work and dedication coupled with the best dental experience would bring the recognition on its own – that's not to say that we didn't encourage our patients to vote!"
Wando Family Dentistry is located at 3377 S. Morgans Point Road. For more information, visit https://www.wandofamilydentistry.com or call 843-972-9700.