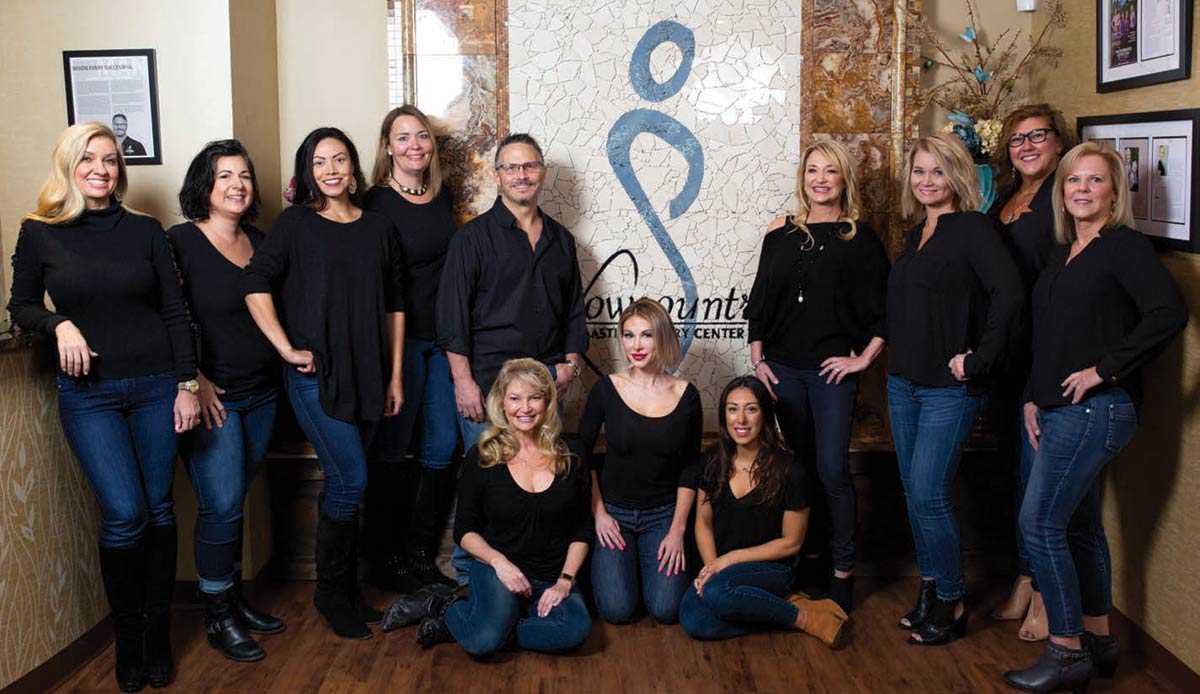 Honest. Caring. Ethical. Real. Those are just some of the reasons the Mount Pleasant community voted Lowcountry Plastic Surgery Center and its Lowcountry Beauty and Wellness Spa as "the best," with owner Dr. Jack Hensel Jr., earning Best Plastic Surgeon and the Lowcountry Beauty and Wellness Spa, owned by his wife, Michele Hensel, not only being dubbed the Best Spa but also offering the Best Weight-Loss Program.
With over 18 years of experience, Dr. Hensel is an expert in his field and prefers helping his patients choose the right procedure based on their needs, rather than selling them something that's not right for the individual.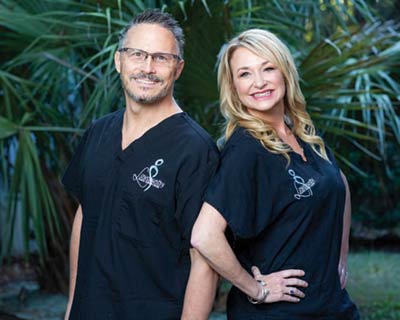 "We count on patient referrals, and we go out of our way to make people happy with their results and the process," he said. "We do a lot of breast augmentation and body contouring, but, as our patients age, they come back for facial procedures such as facelifts, liquid facelifts, eyelid procedures, facials, lasers and much more. Our patients are more like family, not just a number."
This winter is the perfect time to get started on a new and better "you" – whatever your goals, Lowcountry Plastic Surgery Center and Lowcountry Beauty and Wellness Spa have something to help you put your best self forward. If you've failed on your weight-loss resolutions in past years, make 2019 the year you do it right, and Lowcountry Beauty and Wellness Spa will be by your side with their hCG weight loss program. hCG is an all-natural approach to medical weight loss, and, when coupled with a customized plan based on your body's unique chemistry, you have can reset your metabolism and lose one-half to one pound per day.
"The hCG diet plan originated the opening of the Lowcountry Beauty and Wellness Spa," Michele Hensel said. "In the nine years it has been open, we have seen over 8,000 patients for weight loss. It's amazing to have impacted literally thousands of lives with just this one program."
This January, Dr. Hensel will be introducing another weight-loss option called Keto4life. He successfully lost over 50 pounds, has kept it off for two years and is now excited to share this weight-loss – and lifestyle – plan with his patients.
With Valentine's Day on the horizon, breast augmentation and feminine enhancements from head to toe are also popular treatments. From micro-needling to reduce wrinkles and large pores to micro-blading for more pronounced eyebrows to lip-flip injections to get that perfect pout … even small improvements can help you gain confidence and feel beautiful. Dr. Hensel and his team can even disguise aging hands and perform noninvasive nose jobs.
Other procedures such as nonsurgical Votiva and injections like the O Shot® are sought-after solutions to improve intimacy between the sheets – after all, February is the month of love.
Though the warmth of summertime and bikini weather seem like a lifetime away, Dr. Hensel added that winter is the best time to plan for it.
"There are so many options we do to help you achieve a body you are more comfortable in, in terms of body contouring: liposuction with BodyTite remains one of the best techniques, but there are also new minimally invasive and noninvasive options like CoolSculpting, Venus Freeze, SculpSure and even the latest EMSCULPT, where we nonsurgically sculpt abdominal muscles and lift buttocks," he said. "Many of these procedures take about three months to see your final results, so it's good to get started before summer is here."
Extending the ambience of comfort, The Manor at Lowcountry Plastic Surgery Center invites men to their own private area.
"The Manor is where guys can be guys – they have a private waiting area and lots of procedures to choose from," Dr. Hensel said. "Men deserve to look and feel their best, too." Some of the most popular procedures at The Manor are NeoGraft® hair transplants and platelet rich plasma (PRP) injections.
Lowcountry Plastic Surgery Center's Lowcountry Recovery Room is an IV therapy bar where patients can get help with aching bones, anxiety, feelings of depression, hormonal issues and more.
"We're here to help people look and feel their best, and the first step in doing so is to provide them an honest, comfortable and judgment-free zone," Dr. Hensel. "We focus on doing excellent work to help everyone look and feel their best, and that extends well beyond the procedure itself."
By Anne Shuler Toole