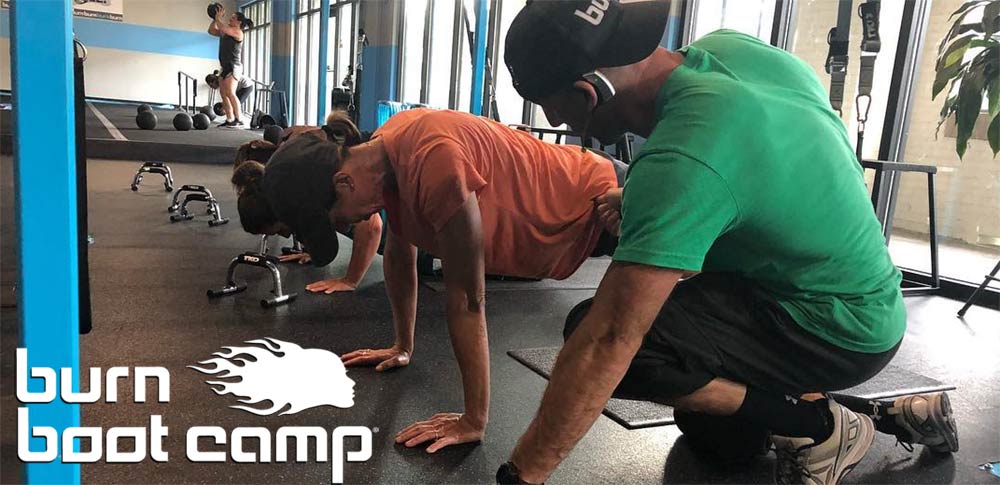 Emily McKeen, owner of Burn Boot Camp, believes the community of people who work out at her fitness facility is largely what makes it unique. "High fives are encouraged during the workout as you are sweating next to your neighbor. With the mission of providing a comfortable environment where women can work out and improve their lifestyles, Burn Boot Camp strays from typical boutique concepts. Members are not required to register for camps in advance but rather enjoy flexibility in selecting camps that fit with their schedules," she explained.
Individuals with a membership can attend an unlimited number of camps. Burn Boot Camp in Mount Pleasant, which has been open for a year, provides a convenient environment for women, ensuring a worry-free workout. All camps before 5 p.m. are available only to women, and free child care is available while parents are on-site. This also allows couples to work out together at co-ed camps.
Each camp is a 45-minute circuit-style workout built from 72 different styles and 15 different formats. Burn Boot Camp has a stringent recruiting program for trainers, and every camp is led by an NCCA-accredited certified personal trainer who creates new, innovative programs daily so clients never experience the same workout twice. Burn Boot Camp's head trainer is Amos Collins.
Said McKeen, a former elementary school teacher, "Straying from the competition by teaching clients more than just how to work out and eat healthy, Burn Boot Camp runs on the following five-pillar philosophy to help clients achieve success: mind-set, nutrition, burst training, strength training and positive environment."
The owner said Burn Boot Camp sets itself apart by creating a hybrid program of maximum intensity and gritty effort, combined with unparalleled positivity, motivation, encouragement and teamwork.
Visit Burn Boot Camp at 1440 Ben Sawyer Blvd., Suite 900, or online at www.burnbootcamp.com.
By John Torsiello