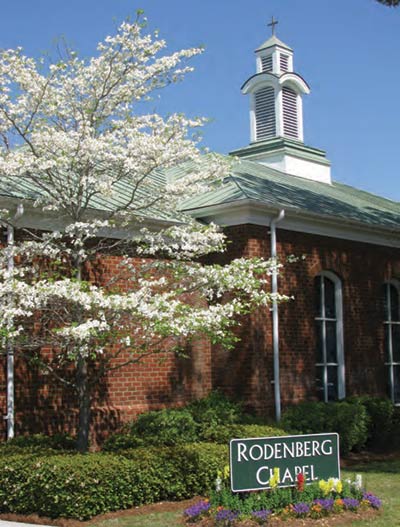 A part of the East Cooper community since 1996 and downtown Charleston since 1892, Franke at Seaside enjoys a positive reputation among residents, their families and the greater Charleston community. A faith-based, nonprofit ministry, this continuing-care retirement community focuses on enriching the lives of residents, clients and patients.
The staff is overjoyed that the readers of Mount Pleasant Magazine voted Franke the Best Assisted Living Facility and Best Senior Living Community.
"Word of mouth is by far our most successful marketing strategy," said DeAnne Reed Vane, director of marketing for Franke at Seaside's Active Lifestyle Community. "We are truly grateful for the great reputation we enjoy among the local community from residents, their families, our staff and our business partners."
In addition to independent living, residents at Franke at Seaside have the security of a full continuum of care, which provides a safety net that includes assisted living, skilled nursing, memory support, rehabilitation and more. The Harbor has 43 assisted-living and 22 memory-support apartments.
Individuals at Franke at Seaside can take advantage of its numerous services and amenities. Franke's Active Lifestyle Community makes up about 60 percent of the total population. The ALC currently has an age range from 57 to 97 years, with an average age of about 82, though many of those residents have lived at Franke for 14 or 15 years.
These residents have a lot of impact on what goes on around campus. In fact, there are so many different types of resident-driven life enrichment and wellness activities that the main community center is slated to be renovated soon.
"The Burges Center is our main community center and the hub of the ALC campus. We'll be reworking the entryway and wellness center, adding flexible common area spaces for multipurpose use, a new studio and a much larger casual dining venue and lounge," said Vane.
Approximately 385 residents call Franke at Seaside home. There is a chapel with regular services and a fulltime pastor, multiple dining venues, a beauty salon and a state-of-the-art health club, along with an extremely active Life Enrichment Department.
When more help is needed, Franke's Assisted Living program empowers residents to enjoy a suitable level of independence while maintaining a sense of security with qualified, knowledgeable staff members. Every resident receives personal attention to ensure an appropriate level of care.
"Whenever someone moves to Franke at Seaside, they experience what it means to be a part of one team, one family and one heart. That's the Franke difference. It's your life and our mission," concluded Allison Macfie, community outreach director for Franke at Seaside.
If you are interested in an independent lifestyle, assisted living or health care options, call DeAnne or Allison at 800-940-7435, or visit www.FrankeAtSeaside.org.
By Stacy Domingo