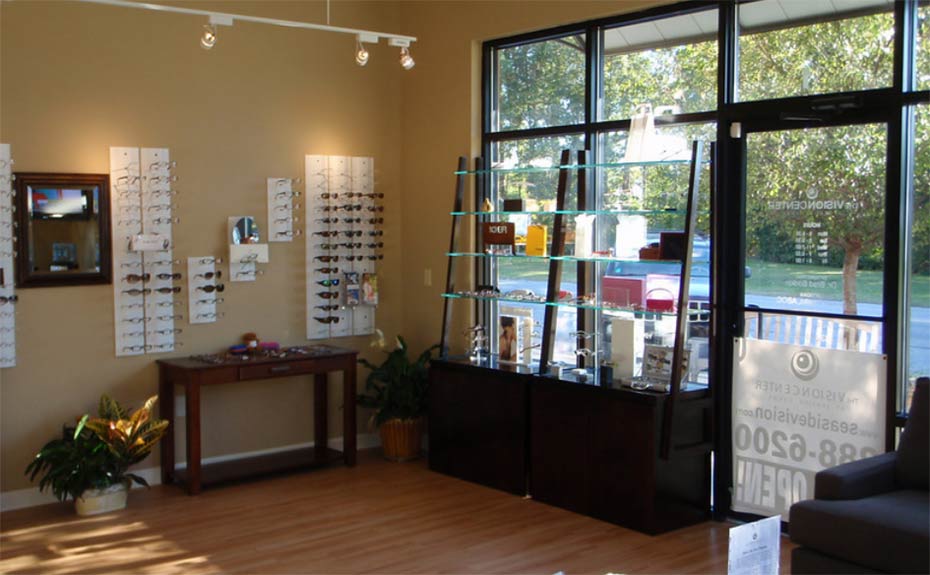 The Vision Center at Seaside Farms has made a name for itself among Mount Pleasant residents. Owned by Dr. Brad Bodkin, who was voted one of the Best Eye Doctors by the readers of Mount Pleasant Magazine, the future looks extremely clear for this local small business.
"We are so grateful for our wonderful patients. They make our jobs enjoyable and rewarding," said Dr. Bodkin. "Thank you to all who think so highly of us to vote for us as Best Eye Doctor. It really means a lot to us to know that our patients feel the same way about us as we feel about them."
Currently located at the Shoppes at Seaside Farms, The Vision Center will soon be moving to its new building at the corner of Rifle Range Road and Long Grove Drive, next to Target.
"Our future will entail bringing more exciting new technology into the office to be able to provide more thorough eye care and innovative eyewear solutions, all while creating an enjoyable, comfortable and convenient patient experience to meet the needs of our growing population," Dr. Bodkin explained.
New patients will find that the eye care The Vision Center provides will share some similarities to previous experiences, but many will likely be surprised at how different their experience will be.
"From electronic refractions to ultra-widefield imaging to subtle luxuries throughout their visit, there will be something they have not encountered previously," he continued. "We will be able to provide more eye care services, offer a larger selection of eyewear and offer a more comfortable environment for it all."
To learn more about the services and products offered by Dr. Brad Bodkin and The Vision Center at Seaside Farms, visit www.SeasideVision.com online or 1956 Long Grove Drive, Suite 1, in person, or call 843- 388-6200. You can also follow The Vision Center on Facebook and Instagram @visionseaside.
By Stacy Domingo