We are thrilled to announce our list of winners of The Best of Mount Pleasant. This year, we have six categories with hundreds of winning titles.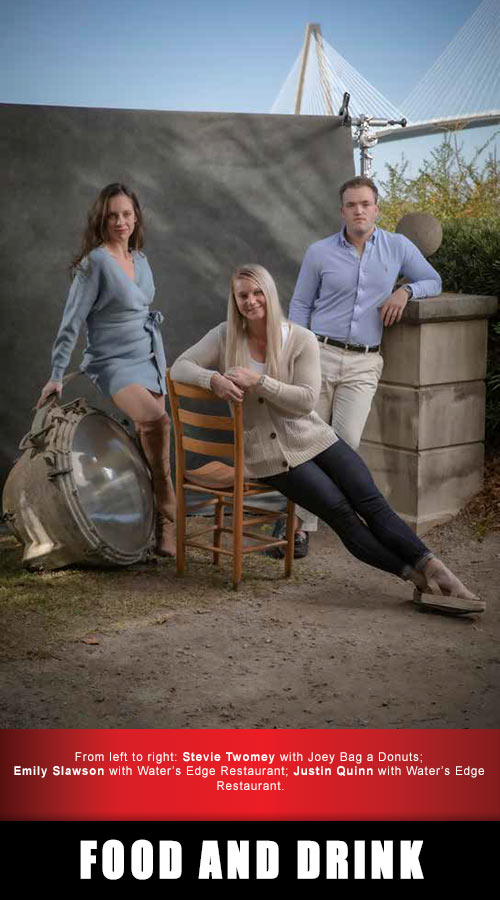 BEST ASIAN RESTAURANT
Basil has won readers over yet again this year, offering up succulent, refined Thai dishes to excite your palate. Diners dig their authentic cuisine, upscale decor and outstanding service, so it's no wonder that they receive this honor year after year.
Other Nominees: Yamato Japanese Steakhouse and Sushi Bar / Asian Flavor
BEST BAKERY
Whether you're craving fresh bread or a sweet treat, Kudzu Bakery & Market strives for perfection in flavor, dishing out baked goods with a presentable, homemade look that just might trick dinner guests into thinking you whipped them up yourself.
Other Nominees: Sena Cafe / Saveurs du Monde Cafe
BEST BAR – INDOOR
Opal Restaurant & Bar bills itself as a "friendly neighborhood restaurant," and that's never more true than during happy hours when you can enjoy tasty snacks with the libation of your choosing. Try a martini with the chef's charcuterie plate.
Other Nominees: SAVI Cucina + Wine Bar / Tavern & Table
BEST BAR – OUTDOOR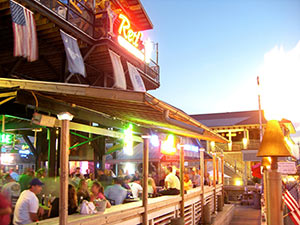 Red's Ice House believes indoors is boring. Are they right? Find out as you lean back and relax with a cold beer or a salt-rimmed margarita while you overlook Shem Creek. They have great food too!
Other Nominees: Saltwater Cowboys / Water's Edge
BEST BARBECUE
At Home Team BBQ, the fresh, local approach to traditional low and slow Southern BBQ has won over connoisseurs around the Lowcountry. Award-winning food is served in a fun atmosphere, and the aroma of smoked meats will have you salivating from the moment you park the car.
Other Nominees: Melvin's BBQ / Swig & Swine BBQ
BEST BARTENDER
Hereabouts he's as well-known as that guy on the five spot. That's Lincoln, the presiding mixologist at The Southern Bar & Grill. You can tell your troubles to him while washing them away with your favorite cocktail.
Other Nominees: Kirah Mitchell at Tavern & Table / Chip at Charleston Fish House / Chris at Tavern & Table / Makayla Woodford at SAVI Cucina + Wine Bar / Mark Pulley at Charleston Sports Pub
BEST BISCUITS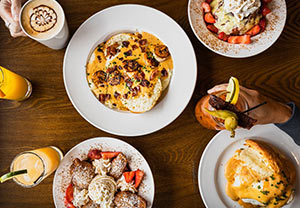 Newcomer Vicious Biscuit took Mount Pleasant by storm, serving up made-from-scratch biscuits that you'll need a fork and knife to devour. If you like your biscuits loaded with fried chicken and pimento cheese or topped with an egg and hollandaise, this place will win you over.
Other Nominees: Callie's Hot Little Biscuit / Page's Okra Grill / Seewee Restaurant
BEST BREAKFAST
From deluxe stuffed french toast to fried sweet tea glazed chicken, it's Mount Pleasant's Toast! Open all day, they offer more than just breakfast food. They even earned another number-one spot from some big Yankee newspaper in New York City.
Other Nominees: Page's Okra Grill / First Watch
BEST BRUNCH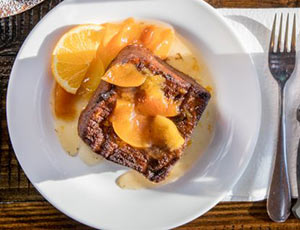 We already told you Toast! is open all day. So, if you're not an early riser, stop by later and enjoy their award-winning brunch menu. How about their Southern charm omelet paired with a bloody mary or mimosa? How appropriate.
Other Nominees: Page's Okra Grill / Red Drum Restaurant
BEST BUDGET-FRIENDLY MEAL
Sick of home-cooked meals but don't want to bust your budget? Page's Okra Grill has you covered with delicious Southern fare that's guaranteed to leave you with a full belly and a full wallet.
Other Nominees: Sesame Burgers and Beer / Chick-Fil-A
BEST BURGER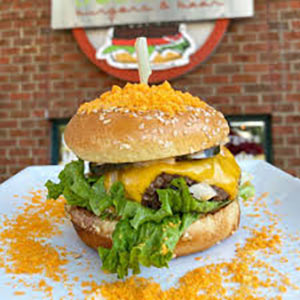 It's no secret why Sesame Burgers and Beer tops this category. Just the highest quality pasture-raised beef in a full-size burger or a serving of delectable sliders. Top off your meal with one of Sesame's very adult milkshakes.
Other Nominees: Poe's Tavern / Melvin's BBQ
BEST CATERING COMPANY
Whether you're planning a wedding or dinner party, the mouth-watering creations from Cru Catering will be the talk of your event. Not only do they knock standards like shrimp 'n grits out of the park, the interactive stations like build-your-own-ceviche will make your party an instant success.
Other Nominees: Hamby Catering / Charleston Catering and Events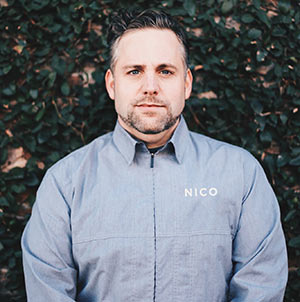 BEST CHEF
Nico Romo wasn't named the Lowcountry's best chef because he's a member of The French Culinary Academy and the French Master Chefs. He won because he's really, really good! Try his namesake bistro for an elegant dining experience.
Other Nominees: Michael Green at SAVI Cucina + Wine Bar / Patrick Owen at Langdon's Restaurant & Wine Bar
BEST BREWERY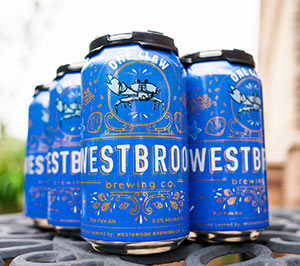 With 22 rotating beers, Westbrook Brewing is a favorite among readers. The classic White Thai appeals to a range of taste buds, while seasonal varieties like Maple Syrup Barrel Aged Mexican Cake and Peach Shake IPA fuel your desire for something unique.
Other Nominees: Indigo Reef Brewing Company / Hobcaw Brewing Company
BEST BEER SELECTION
Bottles Beverage Superstore captured your votes with their superior selection of imported, domestic and craft beers. Pick up a six-pack or a case of your favorite brew. Even thirstier? How about a growler fill or – are you ready? – a keg!
Other Nominees: Crafty Draught / Total Wine / Holy City Brewing
BEST DELI
Mozzo Deli offers up an authentic deli experience East of the Cooper. Classic sandwiches share the menu with creations like Fusion, featuring roasted turkey, brie cheese and raspberry chipotle sauce. Check out their deli case, where you can find delectable prepared salads, New York deli-style.
Other Nominees: East Bay Deli / Joey Tomatoes Deli and Market
BEST DESSERT
If you thought you'd just had a terrific meal at SAVI Cucina + Wine Bar, wait until you hear about their desserts. From tiramisu cheesecake to bombolone, from milk chocolate peanut butter mousse to simply delicious house-made gelato, you just can't go wrong.
Other Nominees: Kudzu Bakery & Market / Sena Cafe
BEST DOUGHNUTS
Known as the "Godfather of Breakfast," Joey Bag a Donuts serves up delicious doughnuts, smoothies, coffee, espresso, frappes and bagels. Indulge, enjoy, and then come back again to fill that hole in your heart.
Other Nominees: Annie's Hot Donuts / Dunkin'
BEST FOOD TRUCK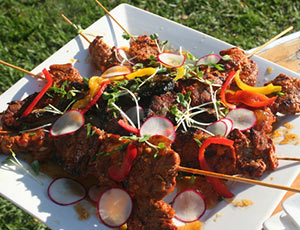 Need to grab a quick lunch — so quick it's on wheels — and get back to your office? Try Dashi! You'll have nothing but praise for offerings from pad Thai and Thai wings to burritos, tacos and quesadillas.
Other Nominees: Wicked Waffles / Immortal Lobster / My Big Fat Greek Food Truck / Roti Rolls
BEST FRENCH RESTAURANT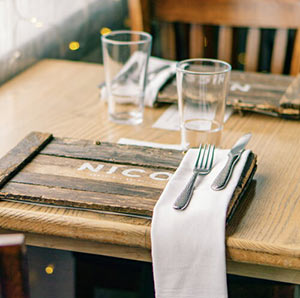 Between their impeccable wood-fired cuisine and well-executed takeout program, NICO Oysters + Seafood offers diners a fresh French experience that can't be found anywhere else in the Lowcountry. From crepes at brunch to bouillabaisse and cassoulet at dinner, NICO puts a fresh, local spin on the classics that readers love.
Other Nominees: Saveurs du Monde Cafe / Ville Sainte Bistro
BEST FRIED CHICKEN
Have you eaten at Boxcar Betty's? We bet you have if you like to wrap your taste buds around succulent fried chicken with pimento cheese and peach slaw in their signature Boxcar or their buffalo sandwich slathered with bleu cheese.
Other Nominees: Page's Okra Grill / The Basement
BEST GRITS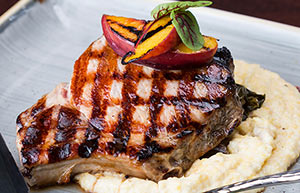 It seems obvious that a place named Grace & Grit would serve up award-winning grits, yet that's exactly what they're doing. Where else can you order a flight of grits, featuring iterations with pimento cheese, Brussels pesto, sweet potato and the funky-but-delicious blueberry version? I rest my case.
Other Nominees: Page's Okra Grill / Acme Lowcountry Kitchen
BEST HAPPY HOUR
Make happy hours happier at Saltwater Cowboys. Try one of their unique creek cocktails or frozen cocktails, and enjoy bar food from ceviche to boiled peanuts and more. Got dogs? This boite on Shem Creek says "bring 'em along."
Other Nominees: Water's Edge Restaurant / Handcraft Kitchen and Cocktails
BEST HOT DOG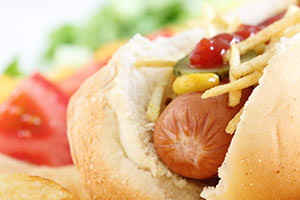 Why is Jack's Cosmic Dogs the hot dog king of Mount Pleasant? Maybe it's because they offer 14 different takes on the humble hot dog. Maybe it's their bevy of french fry toppings, or the collection of soft-serve treats. Maybe you'll have to go to find out.
Other Nominees: Johnny's Hot Dogs / Skoogies Chicago Style Deli
BEST ICE CREAM
The 36 ice cream flavors might be the reason you step into Ye Ole Fashioned Ice Cream & Sandwich Café, but the drool-worthy selection of splits and sundaes is the reason you come back to this Lowcountry staple again and again.
Other Nominees: Izzy's Scoops & Sweets / Marble Slab Creamery
BEST ITALIAN RESTAURANT
The coastal Italian fare at SAVI Cucina + Wine Bar highlights local seafood with dishes like linguine con vongole featuring local clams and Carolina blue crab pappardelle. House-made pastas and an extensive wine list win them top honors with our readers.
Other Nominees: Bricco Bracco / Cuoco Pazzo
BEST KID-FRIENDLY RESTAURANT
Wood-fired Neapolitan-style pizza is on the menu at Coastal Crust, from just cheese to pepperoni, meatball and more and kids are always welcome. Got multiple friends or family members to feed? Rent their event space. It can handle 40!
Other Nominees: Steel City Pizza Company / Dog & Duck Food & Spirits
BEST MAC 'N' CHEESE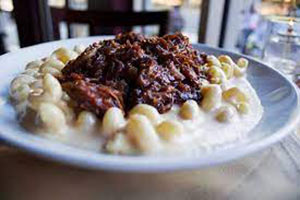 Crave Kitchen & Cocktails, according to Esquire magazine, has "The Most Life-Changing Mac 'N' Cheese in America," and locals apparently agree. This five-time winner of the Charleston Mac Off combines 10-year cave-aged sharp cheddar, imported parmigiano and hand-made mozzarella with Italian cavatappi pasta for a truly decadent dish.
Other Nominees: Home Team BBQ / Melvin's
BBQ BEST MARGARITA
There's a good reason why "& Tequila Bar" is part of SOL's name — they stock more brands of the spirit than you can shake a worm at. And all of their tasty variations on their base margarita share the same hand-crafted, no-bottled-mixes delectability.
Other Nominees: Mex 1 Coastal Cantina / Viva Tacos & Tequila
BEST MEXICAN RESTAURANT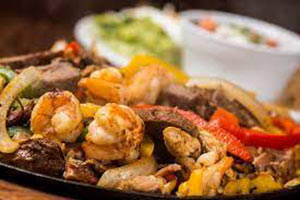 Guadalajara Bar & Grill bills itself as the "Best Gourmet Mexican Restaurant in Mount Pleasant" — and so do you! Big appetite or small, with a menu that ranges from burritos to tacos, fajitas and more, you just can't go wrong.
Other Nominees: Mex 1 Coastal Cantina / Santi's
BEST PIZZA
With an eclectic, artsy atmosphere, plentiful outdoor seating and a large selection of beers on tap, Mellow Mushroom is the perfect place to let your inner hippie flag fly while enjoying a wood-fired pizza. Gluten-free, vegan and vegetarian options mean there's something for everyone.
Other Nominees: Coastal Crust / Migliori's Pizzeria
BEST PLACE TO DINE OUTDOORS
Cold beer, fresh local seafood and a laid-back atmosphere are the signature qualities of Red's Ice House. Enjoy their hardy fare, and you just might catch a glorious Lowcountry sunset. Did we mention that their outdoor patio overlooks Shem Creek?
Other Nominees: Tavern & Table / Water's Edge Restaurant
BEST RAW BAR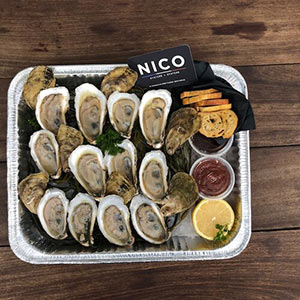 With a curated selection of raw oysters, including those sourced from Lowcountry waters, NICO | Oysters + Seafood is the location for top-shelf seafood. French Master Chef Nico Romo offers South Carolina's largest oyster selection alongside wood-fired French cuisine for a truly transcendent dining experience.
Other Nominees: Locals Sushi / Pier 41 Seafood & Raw Bar
BEST PLACE TO TAKE AN OUT-OF-TOWN GUEST
A perennial favorite of locals, Tavern & Table also serves as the perfect dockside spot to introduce visitors to the charm – and deliciousness – of Lowcountry living. Dine in the evening to watch the boats come in along with a flurry of feeding wildlife, and your guests may never leave.
Other Nominees: Page's Okra Grill / NICO | Oysters + Seafood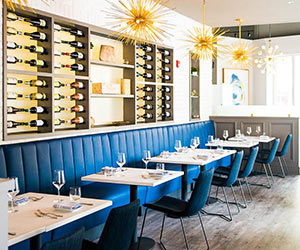 BEST RESTAURANT SERVICE
There are no strangers at SAVI Cucina + Wine Bar. Honoring the tradition of Italian family dining, the friendly wait staff serve up antipasti, classic Italian dishes, pizza and coastal-inspired mains with a smile and a socially-distant air hug or elbow bump.
Other Nominees: NICO | Oysters + Seafood / Maison
BEST RIBS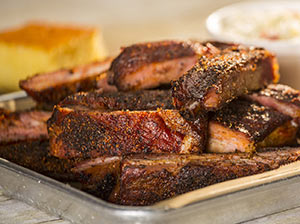 An eatery with roots that date back to 1939, Melvin's has made its original — and secret mustard-based sauced meats — a mealtime staple throughout the Lowcountry. And if you think that you might prefer your 'cue tomato-sauced, you're obviously "from off."
Other Nominees: Home Team BBQ / Swig & Swine BBQ
BEST SEAFOOD
For fruits de mer with flair, no one bests NICO | Oysters + Seafood. Will it be mussels provencal and trout almondine or escargot and bouillabaisse marseille? Perhaps potato caviar and a whole lobster? Whatever you select, "c'est magnifique."
Other Nominees: Red's Ice House / Shem Creek Crab House
BEST SERVER IN MOUNT PLEASANT
At The Wreck of the Richard and Charlene it's seafood, seafood and seafood with sides of warmth and hospitality included – at no extra charge. Ask for the best server in the business, Kristin McDuffie. She makes a tough job look easy.
Other Nominees: Chris Glenn at Tavern & Table / Taylor Hunt
BEST SHRIMP 'N GRITS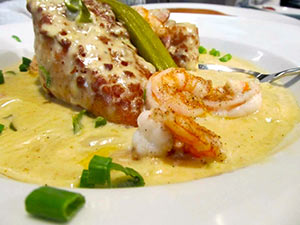 A staple for Southern food, Page's Okra Grill is, not surprisingly, the hot spot for shrimp 'n grits, a beloved Lowcountry classic. Ashleigh's Signature Shrimp 'n Grits, featured in Southern Living, includes fried cheddar cheese grits, an andouille sausage cream sauce and fresh, pan-seared jumbo shrimp.
Other Nominees: Grace & Grit / Acme Lowcountry Kitchen
BEST STEAK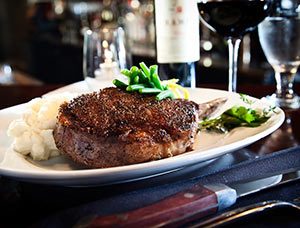 Mount Pleasant's AAA Four- Diamond Award restaurant Langdon's wows guests with an unmatched dining experience. The black skillet steaks are cooked to perfection and served with seasonal vegetables, whipped potatoes and a choice of sauces, such as truffled wild mushroom demi, bourbon-foie butter or Langdon's house-crafted steak sauce.
Other Nominees: SAVI Cucina + Wine Bar / Burtons Grill
BEST SUBS
Lunchtime favorite Jersey Mike's Subs makes tasty sandwiches with all the best ingredients, from just-baked bread to quality meats and cheeses to fresh toppings. Want to order like an expert? Ask for it Mike's Way.
Other Nominees: PrimoHoagies / Publix
BEST SUSHI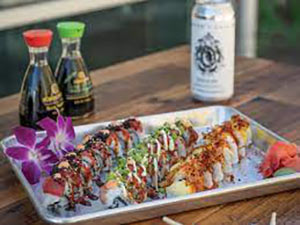 A sports pub with a sushi problem, Locals not only "rolls hard" in the sushi game but offers live entertainment, sports viewing and an excellent happy hour. Get there early on Mondays for their half price sushi specials, which draw ravenous crowds.
Other Nominees: Fuji Sushi & Bar & Grill / Wasabi
BEST TAKEOUT
If you're craving a night at home with authentic Italian cuisine, you can't fare much better than the house made pasta and succulent seafood of SAVI Cucina + Wine Bar. Seasoned patrons rave about the eggplant parmesan and the Burrata.
Other Nominees: Sena Cafe / Chick-Fil-A
BEST TEX-MEX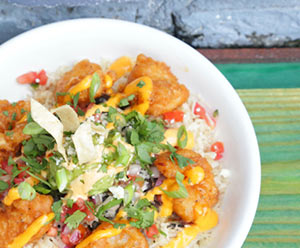 Inspired by surf trips down the Mexico 1 Highway and stops at local cantinas along the way, Mex 1 Coastal Cantina serves authentic tacos, baja rice bowls, tortas and other Mexican dishes. Made with locally sourced produce and ingredients, the dishes are flavorful and never greasy.
Other Nominees: SOL Southwest Kitchen & Tequila Bar/ Cantina 76
BEST WINE SELECTION (LOCAL RESTAURANT)
SAVI Cucina + Wine Bar pairs elevated Italian plates like crab pappardelle, ricotta gnocchi and osso buco with extensive wine options and personalized customer service. Their SAVI Society Wine Club introduces diners to premium wine selections from around the world, curated by the house sommelier.
Other Nominees: Red Drum Restaurant / Ardoa Wine Bar
BEST WINE SELECTION (RETAIL STORE)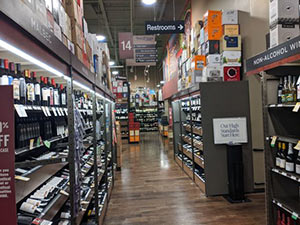 When the libation is in your name, you better be knocking it out of the park on the fermented grapes front. Total Wine delivers with an extensive assortment of fine wines, deriving from every wine-producing region in the world.
Other Nominees: Bottles Beverage Superstore / Trader Joe's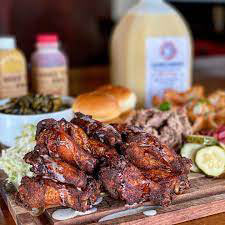 BEST WINGS
Barbecue joints are often known for slinging killer wings, and Home Team BBQ has honed more than just their pork and brisket to include some of the finest smoked bird around. You might even call these wings a "Game Changer."
Other Nominees: Tru Blues House of Wings / Charleston Sports Pub
BEST DANIEL ISLAND BARTENDER
Daniel Island Grille offers a fun, relaxing atmosphere to catch the games on the big screen. The sports and tasty pub grub might draw you in, but the delectable drinks and exceptional service from bartender Erin keep you coming back.
Other Nominees: Quentin at Ristorante LIDI
BEST DANIEL ISLAND HAPPY HOUR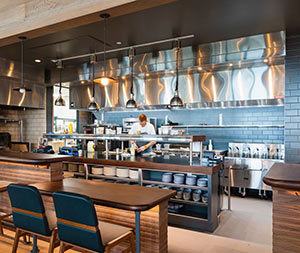 For those who enjoy drinking in beautiful waterfront views with their adult beverages, The Kingstide restaurant, situated along the Wando River, is a picturesque place to pull up stakes for your next happy hour experience.
Other Nominees: Daniel Island Grille (DIG) / Ristorante LIDI
BEST DANIEL ISLAND RESTAURANT
Once happy hour has concluded and you're ready to move on to the main course, why not stick around and sample some of The Kingstide Executive Chef Kevin Getzewich's fresh, seasonal seafood creations, such as seared tuna and grilled octopus.
Other Nominees: Daniel Island Grille (DIG) / Sermet's Courtyard
BEST DOWNTOWN CHARLESTON BARTENDER
Master mixologist Sarah Eder dispenses Husk's extensive lineup of historic and modern cocktails, such as the Charleston Light Dragoon's Punch, a delicious rum and brandy concoction drawn from a 1792 recipe discovered in the Preservation Society of Charleston's archives.
Other Nominees: Justin Carter at Halls Chophouse / John Curly at A.C.'s Bar & Grill
BEST DOWNTOWN CHARLESTON HAPPY HOUR
Halls Chophouse is renowned for their exceptional steaks and impeccable service, but it's also an excellent venue to kick off an evening of celebration in downtown Charleston. That same attention to detail is paid to mixing refreshing cocktails. Bottoms up!
Other Nominees: The Gin Joint / The Rooftop Bar at the Vendue
BEST DOWNTOWN CHARLESTON RESTAURANT
Sure, Halls Chophouse's entire menu boasts exceptional quality, from seafood starters to sides, but it's their tender, juicy steaks that have you craving another cut of New York strip or filet.
Other Nominees: Felix Cocktails et Cuisine / 167 Raw
BEST PARK CIRCLE BARTENDER
Park Circle is a trendy place to be these days for meeting with friends and imbibing a tipple or two, so when you feel the need to wet your whistle, come enjoy the drink-crafting prowess of bartender Tony Muralles.
BEST PARK CIRCLE HAPPY HOUR
Located in the heart of Park Circle, DIG in the Park offers a spacious outdoor patio where you can relax and unwind after work. Pop in for a bite and a $3 happy hour pint, and forget that conversation with your boss.
Other Nominees: LoLA / Madra Rua
BEST PARK CIRCLE RESTAURANT
If you've never sampled a pie from EVO Pizzeria, repeat best Park Circle restaurant winner, then it's time that you experienced wood-fired pizza perfection. Choose from favorites like pistachio pesto, margherita and pork trifecta, all made with seasonal, locally sourced ingredients.
Other Nominees: LoLA / DIG in the Park
---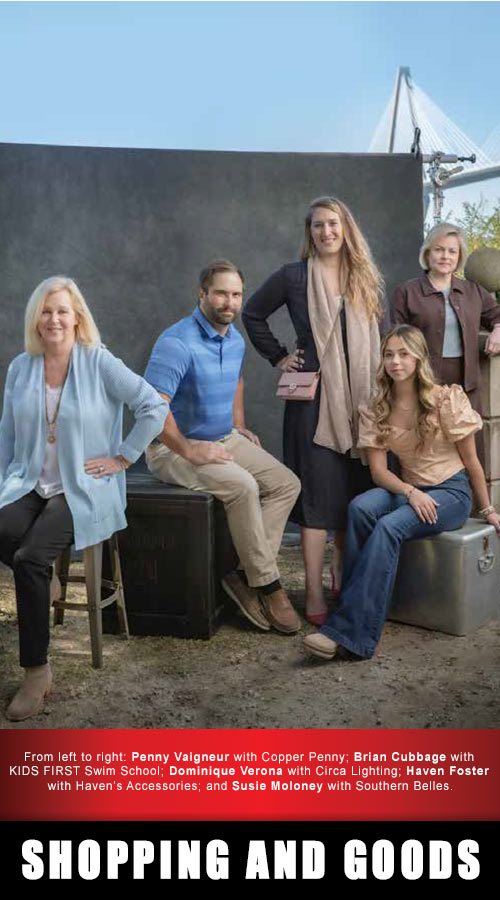 BEST ART GALLERY
The Holy City boasts a vibrant arts scene, and the Charleston Artist Collective features a gallery with rotating exhibits of affordable, original works by local artists. They further support the community by donating a portion of proceeds to area nonprofits.
Other Nominees: Perspective Gallery / Gibbes Museum of Art
BEST BABY GOODS
Pssst, moms-to-be — prepare to swoon over the adorable booties, bonnets and binkies at Ragamuffin Children's Boutique, where customers find quality clothing, shoes and toys all under one roof. They even have play zones in-store to entertain your kiddo as you shop for little brother or sister.
Other Nominees: Southern Belles Children Clothier and Shoes / Baby Bloomers
BEST BOOK STORE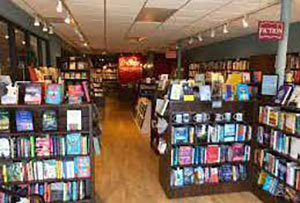 My fellow bibliophiles, is there anything more exciting than a local, independent bookstore? The Village Bookseller in Mount Pleasant offers a well-curated selection of literary and popular fiction, nonfiction, young adult and children's books to satiate any avid reader.
BEST BRIDAL STORE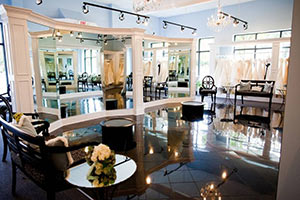 Charleston is a premier wedding destination, and when it comes time to pick out the apparel for your special day, the accommodating staff at Gown Boutique bridal shop can recommend the perfect gowns and bridesmaid dresses to fit your budget.
Other Nominees: Jean's Bridal / Bridal House
BEST CHARTER FISHING BOAT
One of the best things about Lowcountry living is that we can generally count on having great weather year-round. The Reel Deal Charters helps you take advantage of this agreeable weather with inshore, offshore and deep-sea saltwater fishing trips.
Other Nominees: Fish Call Charters / Hook 1 Charters
BEST CHILDREN'S CLOTHING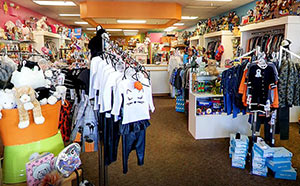 Ragamuffin Children's Boutique has been dressing tots to teens for 66 years. Cotillion to game day, leotards to galoshes and monograms for the holidays, they make sure your littles have big style.
Other Nominees: Southern Belles Children Clothier & Shoes / Bubbles Gift Shoppe
BEST COCKTAIL & FORMAL ATTIRE
There's something indescribable about slipping on a luxurious gown or suit jacket that fits just right, as if it were made just for you. Gwynn's of Mount Pleasant's personalized services help you feel like you're puttin' on the ritz for all formal occasions.
Other Nominees: Copper Penny / Jean's Bridal
BEST FLOORING STORE
When you need high-quality flooring and tile projects done, browse the wide array of materials and styles available at Floor and Décor, including everything from waterproof to pet-friendly products that protect your home against the elements.
Other Nominees: Carpet Baggers Carpet One Floor & Home
BEST FLORIST
Out of the Garden, located in the historic Old Village community of Mount Pleasant, expertly handles all of your floral design needs, including everything from weddings and special events to thoughtful, romantic gestures or sympathy arrangements for loved ones.
Other Nominees: Belva's Flowers
BEST FURNITURE STORE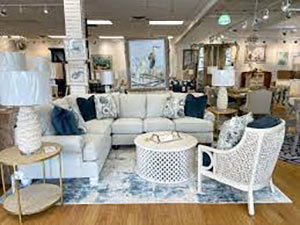 Home truly becomes where the heart is after a visit to Haven's Furniture, where customers enjoy contemporary, coastal and repurposed furnishings as well as expert décor advice. Curating your lifestyle has never been more fun or affordable.
Other Nominees: Steven Shell Living / GDC
BEST GARDEN CENTER
Calling all green thumbs — prepare for some epic landscaping. Abide-A-While Garden Boutique's passion for excellence and attention to detail extends to every corner of their nursery. Whether you're shopping for topiaries or tulips, they provide beauty throughout every season.
Other Nominees: Lowe's / Ace Hardware
BEST HARDWARE STORE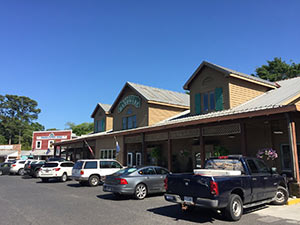 No clue on the difference between a thumbscrew and thumbnail? Fear not — Royall Ace Hardware ensures you've got the right tools for any household job. They've really nailed down service too, making it no surprise they're a repeat winner this year.
Other Nominees: Lowe's / Home Depot
BEST HURRICANE SHUTTERS
Although this is the first in several years Charleston hasn't had to evacuate for a hurricane, Lowcountry Hurricane Protection and Shutters has you covered – literally – in the event of a storm. Check them out to make your home a fortress.
Other Nominees: Windward Shutters
BEST HUNTING & FISHING STORE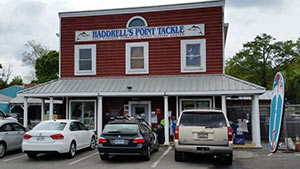 Cast a line and reel in a keeper at Haddrell's Point Tackle and Supply. From rods and reels to bait, their shop will equip anglers to catch even the most stubborn fish, hook, line and sinker.
Other Nominees: Palmetto State Armory / Dick's Sporting Goods
BEST JEWELRY STORE
Princess cut, round or emerald…so many choices when choosing a diamond. What shouldn't be difficult is choosing the jeweler. Polly's Fine Jewelry is the gem of a store that locals look to when ready to make someone's heart skip a beat.
Other Nominees: Skatell's / Loy Harn Jewelers
BEST LIGHTING STORE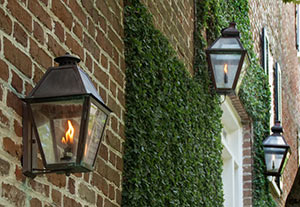 Need to shed a little light on your home or business? Carolina Lanterns and Lighting will illuminate your vision. Having evolved from a premier lantern company to a full-service lighting showroom, they can accommodate modern, sophisticated or traditional styles.
Other Nominees: Candelabra / Circa Lighting
BEST LIQUOR STORE
Few can argue 2021 has required a stiff drink (or 10). Thank goodness Bottles Beverage Superstore, conveniently located in Moultrie Plaza Shopping Center, has helped fill our favorite glass, whether neat or on the rocks. Salud!
Other Nominees: Total Wine and More / 6 Mile
BEST MENSWEAR
For all of you dapper gentlemen wanting to make a strong impression at work or in your love life, Belk carries a range of affordable menswear to outfit your wardrobe so you can look as good as you feel.
Other Nominees: Gwynn's of Mount Pleasant / Men's Wearhouse
BEST OUTDOOR FURNITURE STORE
Cool air, meat on the smoker, drinks around the firepit and football kicking off on the outdoor television — complete the experience at Haven's Furniture, and outfit your backyard retreat with their fabulous selection of new and consigned patio and deck furniture.
Other Nominees: Paul Casual Patio Furniture / Lowe's
BEST PLACE TO BUY A BIKE
Life's a beautiful ride made even better when pedaling a bike. Trek Store of Charleston pulled ahead of the pack this year, and for good reason. They feature a wide variety of bicycles and even offer group store rides once you get moving.
Other Nominees: The Bicycle Shop / Walmart
BEST PLACE TO BUY A BOAT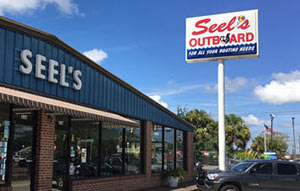 Living in the Lowcountry brings about a certain lifestyle that includes a love of the water. Let Seel's Outboard, named the best place to buy a boat, get you outfitted for that Lowcountry way of life. Mother Ocean is waiting.
Other Nominees: Longshore Boats / Palmetto Boat Sales
BEST PLACE TO BUY A CAR
As the calendar flips to 2022, it might be time to consider upgrading your ride. Visit the professional team at Baker Motor Company of Charleston, and let them steer you toward discovering your dream car.
Other Nominees: Starling Chevrolet of Mount Pleasant
BEST PLACE TO BUY A GIFT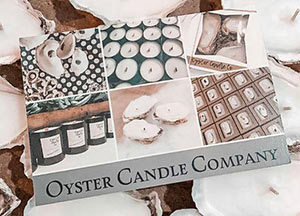 A charming local boutique, Oyster Candle Company & Coastal Gifts' handcrafted candles are made using oyster shells from Shem Creek restaurants. While the candles are the "pearl" of the show, they offer a variety of unique gifts to adorn any home's interior.
Other Nominees: Bubbles Gift Shoppe / Zinnia Gifts and Jewelry
BEST PLACE TO BUY TIRES
Having an auto repair shop you can trust is invaluable, and Gerald's Tires and Brakes sets the gold standard for friendly, reliable customer service. Their prices are reasonable, and they will never goad you into fixing something that isn't broken.
Other Nominees: Costco / Hay Tire Pros
BEST PLACE TO BUY ELECTRIC BIKES
If you are searching for an electric bike tailored uniquely to you, locally-owned Pedego Electric Bikes Charleston "peddles" a full line of electric bikes to help you find a perfect fit for your individual needs and personal style.
Other Nominees: Trek Store of Charleston / The Bicycle Shoppe
BEST SHOE STORE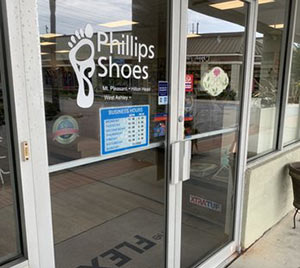 Serving the area since 1967, you could say Phillips Shoes, winner of best shoe store, knows a thing or two about footwear. For all the top brand names, walk (or run) to Phillips. After all, any day is a perfect day for a new pair of shoes.
Other Nominees: Copper Penny / DSW
BEST SPORTING GOODS
DICK'S Sporting Goods has it all: from basketballs to camping gear and even archery equipment. Named best sporting goods, DICK'S knows how to beat out the competition. Score!
Other Nominees: Play it Again Sports / Haddrell's Point Tackle and Supply
BEST SWIMWEAR
Let's face it: swimsuits are one of those things you have to try on. Let the Las Olas staff help you pick the perfect swimsuit – no pressure, no stress. Named best swimwear, their welcoming atmosphere will help you get the most fun in the sun.
Other Nominees: Parrot Surf Shop / Dick's Sporting Goods
BEST TOY STORE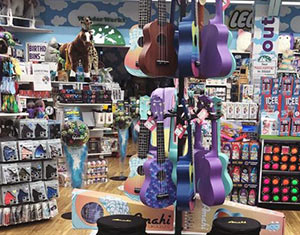 You'll feel like a kid again as you browse Wonder Works, named best toys. Featuring all the latest and greatest, the only problem you'll have is finding a willingness to leave. Remember: We don't stop playing because we grow old — we grow old because we stop playing.
Other Nominees: Hollipops Fine Toys and Gifts
BEST WOMEN'S ACCESSORIES
Created by the teenage namesake of Haven's Furniture, Haven Foster is the brains behind Haven's Accessories. Stop by the furniture store for a curated selection of bracelets, earrings and more that ooze style and Southern charm.
Other Nominees: Copper Penny
BEST WOMEN'S BOUTIQUE
Meredith Murphy and Megan Masters created Mulberry & King, a women's clothing store on Ben Sawyer Boulevard, in a garage apartment in 2016. Through their friendship and business partnership, the pair curated a one-of-a-kind Lowcountry brand.
Other Nominees: II Brunettes / Copper Penny
BEST WOMEN'S STORE
Stop by either of Copper Penny's Mount Pleasant locations for a selection of on-trend booties and heels, rompers and jumpsuits, dresses, tops, pants and more. Their high-end selection has something for every occasion.
Other Nominees: Gwynn's of Mount Pleasant / Mulberry & King
---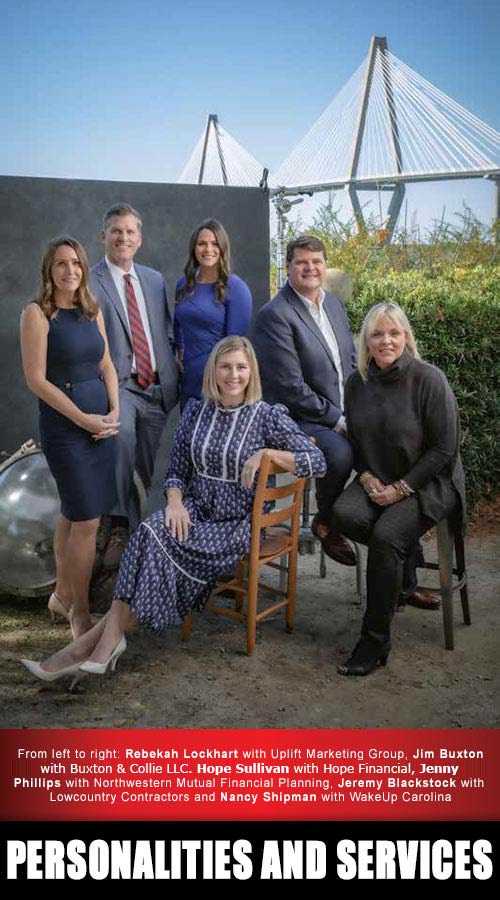 BEST AFFORDABLE CABLE COMPANY
Television binge watching, On Demand, and internet searches have certainly increased recently, and AT&T U-verse has kept everyone happy. Now known as AT&T TV, it's offering even more great choices for new and current customers.
Other Nominees: Comcast / Xfinity / Home Telecom
BEST ATTORNEY: BUSINESS ATTORNEY
Need legal help from a pro? Contact Brent Bullock at Taylor | Foley, a taxation law expert and longtime Charleston resident. Bullock attended the Charleston School of Law in 2012 and earned his master's of law in taxation.
Other Nominees: Jason Stevens / Jim Buxton / Victoria Kurtz
BEST ATTORNEY: CRIMINAL ATTORNEY
South Carolina native Trey Harrell, a former federal prosecutor with the high intensity drug trafficking areas task force, understands that sometimes good people make mistakes, and is ready to help find amenable legal resolutions.
Other Nominees: David Aylor / Jason Stevens
BEST ATTORNEY: FAMILY LAW
Readers voted for two big names this year: Trey Harrell and Jason Stevens. Since 2010, Stevens has practiced insurance defense law, family law and, most recently, DUI law. Harrell, a prosecutor-turned-private attorney, has a variety of specialties including personal injury and family law.
Other Nominees: Marie-Louise Ramsdale / Conrad Falkiewicz / Emily Johnston / Maria Averill
BEST ATTORNEY: PERSONAL INJURY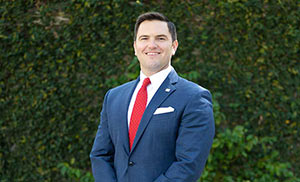 Attorney Trey Harrell reminds Mount Pleasant residents, "Don't delay, call Trey!" This third-generation Charlestonian works diligently for his clients both in and out of the courtroom — and makes sure to spend time with his family and friends.
Other Nominees: David Aylor / John Price
BEST ATTORNEY: REAL ESTATE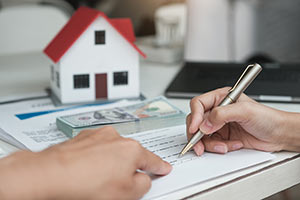 Patrick Townes of Townes Law Firm handles all types of real estate law matters. From simple estate planning to residential and commercial ventures, Townes covers all the needs of his clients.
Other Nominees: Terra Futch / Shawna Murrell
BEST ATTORNEY: TRUSTS & ESTATES
It's no surprise readers voted Trey Harrell as the Best Trust & Estates Attorney; after all, the man of many hats has been voted Best time and time again. Stop by this Lowcountry native's office for all your legal needs.
Other Nominees: Jessica Wentworth / Dana Wine / Jason Stevens
BEST AUTO REPAIR BUSINESS
The pros at Zips Kar Kare have you and your ride covered. They specialize in tire dealers, auto repair and service, brake repair, auto air conditioning equipment service and repair, auto oil and lube jobs, plus more.
Other Nominees: Hudson's Import Service / Automotive Excellence / East Cooper Auto Pros
BEST BANK
Internationally acclaimed Chase Bank has multiple locations in Mount Pleasant, perfect for all your financial needs. Whether you're looking to invest in retirement, obtain a new home loan or open a checking account, Chase is a one-stop shop.
Other Nominees: South State / Wells Fargo
BEST BARBERSHOP
Causey's Barber Shop & Hair welcomes walk-ins, no appointment necessary, at this family-owned and operated business which has been proudly serving the Lowcountry for over 50 years. They offer haircuts for men, women, military, seniors and children, plus beard trims too.
Other Nominees: Jeff's Barbering / East Cooper Barber Shop
BEST BODY SHOP
Joe Hudson's Collision Center, aka Mount Pleasant Collision, keeps you up to date on auto body repairs, paint work and reassembly of your vehicle. They will call every three days, plus email, so you don't feel dented by unknowns regarding repairs.
Other Nominees: Ascue's Auto Body and Paint Shop / Fender Mender
BEST BUILDER
Custom Builder Over $500,000
When people in the Lowcountry want to build their dreams, they look to Salt Marsh Contracting to handle the project. That's probably because they provide exceptional service with clear communication, accurate estimates and reliable management.
Other Nominees: Cline Homes / Port City Homes / Low Country Contractors
BEST BUILDER
Volume Builder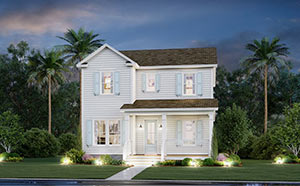 Lennar Homes here in Charleston has options for everyone. Town homes, condominiums and single-family homes are all available. Don't forget to check out their one-of-a-kind home builds designed for multiple generations under the same roof.
Other Nominees: D.R. Horton / Hunter Quinn Homes
BEST CAR WASH
Super Suds keeps it clean with four convenient locations in Mount Pleasant. With fully automatic LaserWash touch-free cleaning, super vacuums and self-serve bays, you can enjoy value for your automotive cleaning needs while pampering your ride.
Other Nominees: Liquid Highway / Fins Car Wash
BEST CERTIFIED PUBLIC ACCOUNTANT
Certified CPA and CVA Chris O'Neal, a managing partner at Moody & O'Neal, is a Clemson alum, community leader and a renowned accountant. From tax services to estate planning to litigation support, it's no surprise that he was voted Mount Pleasant's Best.
Other Nominees: Brian Kurtz / Eric Wickstrom / Peter Kent
BEST CHILD CARE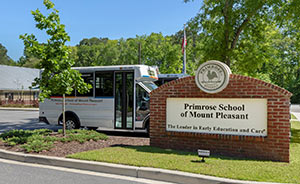 Primrose School of Mount Pleasant is part of a national system of accredited private preschools that provides a premier early education and child care experience for young children, utilizing balanced learning techniques that enrich kids and families.
Other Nominees: Children's Discovery Center / Kids 'R' Kids Learning Academy / Christ Kids Academy
BEST CREDIT UNION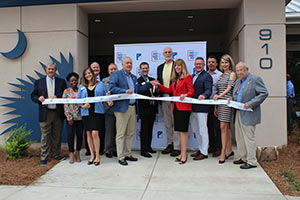 If you are in need of a full range of financial services, including savings and investments, checking, credit cards and loans, then South Carolina Federal Credit Union can help. As a not-for-profit, they exist only for the financial benefit of their membership.
Other Nominees: REV Federal Credit Union / Navy Federal Credit Union
BEST DANCE STUDIO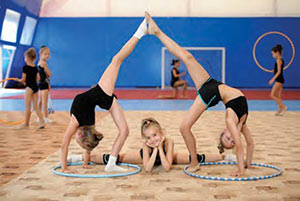 Celebrate your happy feet at Tapio School of Dance, where contagious energy, movement and strength are taught in dance, gymnastics and competitive disciplines — including a USA gymnastics and AAU junior Olympic program and competitive dance program.
Other Nominees: The Dance Arts Studio / Creative Edge Dance Center
BEST DISINFECTING SERVICE
Now more than ever, rigorous cleaning processes can make all the difference for your loved ones. Charleston Disinfecting Services has one goal in mind: "to keep you safe." They'll disinfect anything, even your boat!
Other Nominees: Mac's Ozone / Servpro
BEST DRIVING SCHOOL
All instructors are police officers at 911 Driving School and provide superior service and education. The ultimate goal? To give new drivers the proper knowledge and skills necessary for a lifetime of safe and enjoyable driving.
Other Nominees: Rusty's Driving School / Premier Driving School
BEST ELECTRICIAN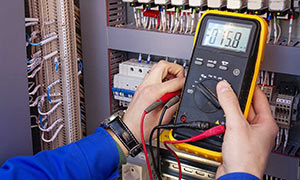 With a 100% satisfaction guarantee, Charleston Electric is sparking interest all over the Lowcountry. Whether you're looking for a repair, inspection or an estimate, they're powered up to help.
Other Nominees: Mount Pleasant Electric / King Electric
BEST FINANCIAL PLANNER
Got questions about your finances? Jenny Phillips at Northwestern Mutual has answers. This Charleston transplant and financial guru has multiple specialties, years of experience and a passion for her work and for her clients.
Other Nominees: Hope Sullivan with Hope Financial / Chrys Kanos at Northwestern Mutual
BEST GROCERY DELIVERY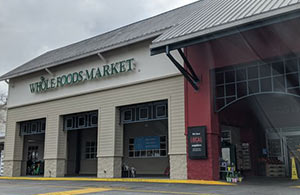 When you want to avoid crowds or are planning around a busy schedule, shop online at Whole Foods to have your groceries delivered to your front porch. Amazon Prime members get to browse a selection of fresh food from their phone or computer and get their shopping trip out of the way with a few clicks.
Other Nominees: Instacart / Harris Teeter
BEST GROCERY PICKUP
Place your order online, drive up to the front of the store, then glide to a speaker to contact an employee at Harris Teeter and tell them you're ready to pick up your order. Within seconds, a worker exits with your bags of groceries and places them into your car safely and securely.
Other Nominees: Walmart / Publix
BEST GROCERY STORE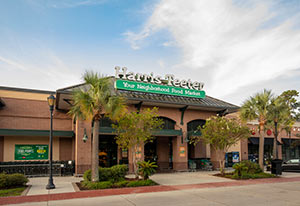 With six locations East of the Cooper, Harris Teeter received top marks as your favorite place to stroll with a shopping cart. This chain has everything you need and more to feed your hungry family, and friendly employees make the experience of grocery shopping actually fun.
Other Nominees: Publix / Whole Foods
BEST GYMNASTICS SCHOOL
Gymnastics Academy of Charleston is a full-service gym that will have every kid ditching their screens and doing scissor leaps, cross handstands and handsprings. Check out their exclusive program, and put the "spring" back into your own offspring.
Other Nominees: Tapio School of Dance & Gymnastics / Rock Solid Gymnastics
BEST HAIR SALON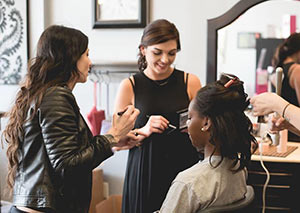 Vanity Salon & Blowout Bar specializes in streaks, tints and everything you need for beautiful hair. In addition to their expert stylists, this salon offers make-up artists, sunless tan specialists and lash wizards. You can tell they're wizards by their magic wands. Get it? Lash? Wand?
Other Nominees: Salon Alexandria / Stella Nova
BEST HAIR STYLIST
Is leaving the house a hair-raising experience? Call Jessica Cantey of Hair by Jess, and get those locks ready for action. Whether you crave a cut, color job or sleek blowout, she's got the right tools to beautify your tresses.
Other Nominees: Sydney Viera / Jane Landis
BEST HARDSCAPING COMPANY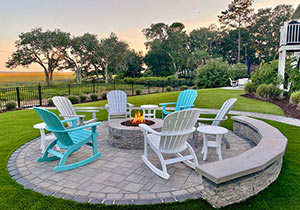 Steve and Felicia Baugh created their family and veteran-owned company, Set In Stone Hardscapes, from their home. Now, their business services Mount Pleasant and its surrounding areas with many specialty services like patios, outdoor kitchens and more.
Other Nominees: PaverScape / GrandScapes
BEST HEATING AND AIR COMPANY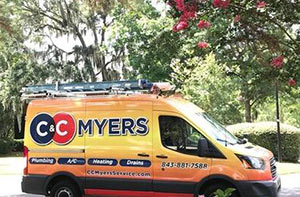 August Lowcountry temperatures have you at the boiling point? They'll help you chill. Winter cold snap giving you the shivers? They'll wrap you in a blanket of warmth. What more does anyone need to know about C & C Myers Heating and Air Conditioning?
Other Nominees: Carolina Custom Air / Hero Heating and Air
BEST HOME CLEANING SERVICE
Maybe you don't like nasty toxic chemicals such as ammonia under your kitchen sink or in the garage. You won't need them anymore when you call in Maid Pure. This environmentally friendly company offers "organic cleaning with a twist."
Other Nominees: Linen Cleans / Two Ladies Cleaning / Pink Ladies Cleaning / Above and Beyond Cleaning
BEST HOME IMPROVEMENT & REMODELING
Exterior surfaces, interior surfaces, custom home building and so much more: Low Country Contractors listens to you before the first brick is laid or the first nail is driven so everything turns out just the way you wanted it to.
Other Nominees: PunchListUSA / Salt Marsh Contracting
BEST HOTEL
A room is more than just a room at the popular Charleston Harbor Resort and Marina. A haven surrounded by a host of amenities and activities at a prime waterfront location, the term "ultimate luxury" comes to mind.
Other Nominees: Sweetgrass Inn at Wild Dunes Resort / Hyatt Place Mount Pleasant Towne Centre
BEST HOUSE PAINTER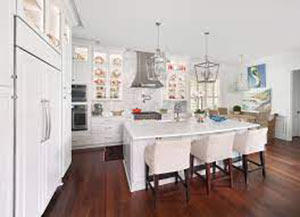 After those important remodels you've planned out with top-rated Low Country Contractors, why not have the same team slap on a fresh coat of paint? Can they also handle this job? You bet your splattered drop cloth they can.
Other Nominees: Franco's Painting / Gerry Tapias / MOVAR / Ollie Thompson / PHR – Painting And Home Renovation
BEST INSURANCE AGENT
Angela Holbert with State Farm helps her clients with all their insurance needs. From flood and earthquake insurance to home and auto, she protects client interests and looks out for their needs.
Other Nominees: BJ Guido / Trey Zimmerman
BEST INSURANCE COMPANY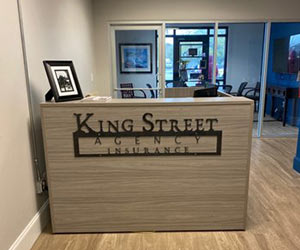 King Street Agency is great at providing all the right life and health insurance coverage for you and your loved ones. So what about that documentary film you dream of producing? Their production insurance even has you covered for that.
Other Nominees: Coastal Insurance Brokers / C.T. Lowndes and Company
BEST INTERIOR DECORATING COMPANY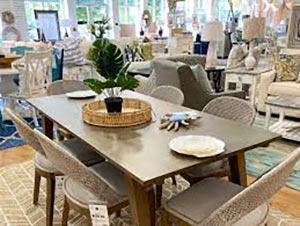 Been staring at the same decor since the pandemic started, wishing you could jazz things up? The time has come to call Haven's Furniture, voted Best Interior Design Company by our readers. Finally, your walls will have something to talk about — not to mention your friends and neighbors.
Other Nominees: Steven Shell Living / J & K Home Furnishings / Low Country Contractors
BEST INTERIOR DESIGNER
They say beauty is in the eye of the beholder — and our readers say Vilmarie Bennett with Haven's Furniture will behold the unique beauty in your home. Whether you need a whole new look or just a few touches, this experienced designer will leave you sitting pretty.
Other Nominees: Alexandra Little / Megan Molten
BEST LANDSCAPING COMPANY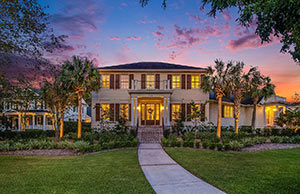 They don't call it "flower power" for no reason — your landscape thrives on color and charisma, and our readers voted GrandScapes the company to make it all happen. From firepits to patios to lighting and more, these guys will have the whole family living outdoors.
Other Nominees: PaverScape / Set In Stone Hardscapes
BEST LOAN OFFICER
When it comes to satisfied customers, Ethan Lane's Mortgage Network can't be beat — the complimentary testimonials just keep flowing in. Maybe it's the personal charm. But more than likely, it's the mortgage options he offers PLUS the charm.
Other Nominees: Brennan Gilmore / Amy Learn
BEST LOCAL CELEBRITY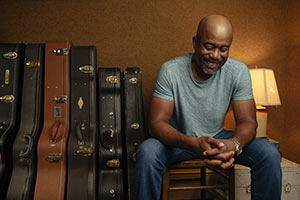 What do you do after you've already been the front man for a hugely successful rock group? For Darius Rucker, the answer was to switch to country music and become a star in a new genre. Plus become a philanthropist! Some people have all the luck.
Other Nominees: Bill Murray / Rob Fowler
BEST LOCAL TV STATION
WCBD – Channel 2 NBC topped our readers' lists for local TV. From Lowcountry news to sports to national programming, it's all here — without scrolling through thousands of channels.
Other Nominees: WCSC (Channel 5, CBS) / WTAT Fox 24 Charleston
BEST LOCKSMITH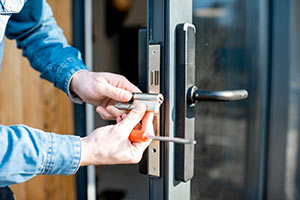 When's the last time that you woke up thinking, "Where can I find a great locksmith?" Probably never. But when you need one, faster is better. For any residential and commercial needs, remember to call East Cooper Lock and Safe – a proven winner.
Other Nominees: Mount Pleasant Locksmith
BEST MARKETING FIRM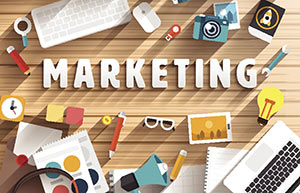 This winner doesn't have any products to sell – except you! In the Black Marketing and Media Consulting specializes in crafting your message to reach the right audience. Not clear about what your message is? Let them help you pinpoint it.
Other Nominees: Uplift Marketing Group / RevLocal / Momentum Marketing
BEST MASSAGE THERAPIST
Who do you turn to when life becomes a pain in the neck? Not your boss or spouse — they might make it worse! Instead, call Valeria DeMasi at BodyWork Inc. and book that well-deserved massage. Our readers say her healing touch will melt away stress so you can get back to business.
Other Nominees: Lindsay Schmitt at Corrective Chiropractic / Bob Hamilton / Wendy Elgi / Suzie Bennett-Felts
BEST MASSAGE BUSINESS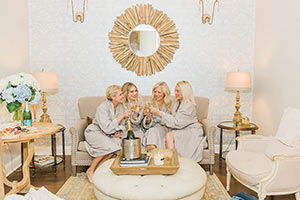 There's a special place in the heart of Mount Pleasant where worries will fade and you'll feel relaxed and completely at peace. The Woodhouse Day Spa, voted Best Massage Business by our ultra-zen readers, is an escape right in the midst of daily life.
Other Nominees: Massage Envy / Longevity Wellness
BEST MORTGAGE COMPANY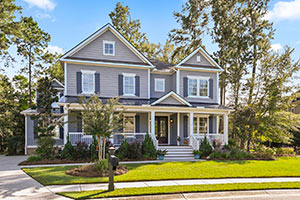 Yup. Mortgage Network Inc. is one branch of a big company. But that just means you'll have even more resources behind the experienced local experts who will help you navigate the mortgage market right here in the Lowcountry.
Other Nominees: Fairway Independent Mortgage Company / Direct Mortgage Loans
BEST MOVING COMPANY
Downsizing? Upsizing? Moving to another state? Whatever your needs are, Mako Movers has the strength to carry you through. Voted Best Moving Company by our on-the-go readers, you'll never break a dish or drop a couch on your foot again.
Other Nominees: Timmy Hayes Moving / Two Men and a Truck Movers
BEST NAIL SALON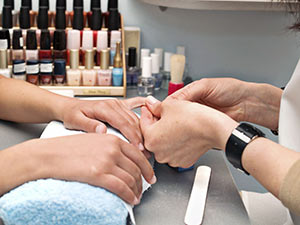 Are your nails looking a bit more like claws these days? Take those talons to Amazing Nails Spa, and let the gifted technicians get your fingers and toes looking fabulous again. According to our well-handed readers, when it comes to nail salons, they've pretty much, well, nailed it.
Other Nominees: 843 Nails / Pink Polish Nails Lounge
BEST NONPROFIT
We take giving back seriously on this side of the river, and East Cooper Community Outreach, according to our charitable readers, is at the head of the curve yet again for giving locals the chance to open their hearts.
Other Nominees: Going Places / WakeUp Carolina
BEST PEST CONTROL COMPANY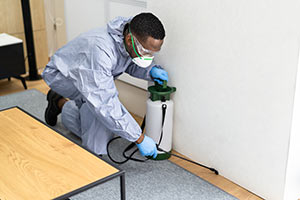 Titan Termite and Pest Control was chosen by our readers as the best exterminator. That includes tackling not only termites but fleas, bedbug infestations and even ants. As for things that "bug" you that aren't of the pest variety, we aren't so sure.
Other Nominees: Palmetto Exterminators / Terminix
BEST PLACE FOR SWIM LESSONS
If you live in the Lowcountry, your kids need to know how to swim. Our readers voted Brighton Swim Academy / Kids First Swim School as Best Place for Swim Lessons, so sign those little tadpoles up and watch them conquer the backstroke.
Other Nominees: Park West Mount Pleasant Recreation Department / I'On Club
BEST PLACE OF WORSHIP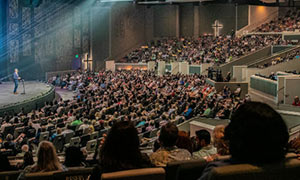 When these troubled times leave you in need of some salve to heal your soul or a community to speak to you with words of wisdom, join our readers at Seacoast Church.
Other Nominees: East Cooper Baptist Church / The Church at LifePark
BEST PLACE TO WORK
Many of us dread our morning alarms and our daily nine-to-fives. But not the happily-employed readers who voted Veris CPA Best Place to Work! They're easy to pick out of a crowd – they're the ones smiling in the coffee line or in Highway 17 traffic.
Other Nominees: Low Country Contractors / Southern Bell Living
BEST PLUMBER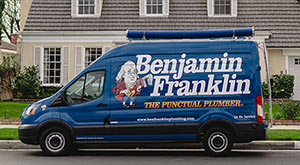 No need to crack any plumber jokes here, but a good flush is better than a full house. When your plumbing fails, rely on the pros like Benjamin Franklin Plumbing® of Charleston to get things flowing the right way again.
Other Nominees: Preferred Home Services / Atlantic Plumbing Services
BEST POOL AND SPA COMPANY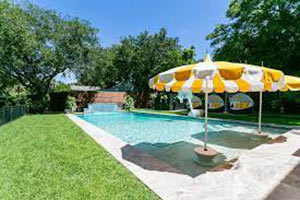 Ahh, nothing like diving into your own backyard oasis after dealing with the headache of pool maintenance. But don't let that hassle mess up your poolside vibe – readers voted ASP – America's Swimming Pool Company the clear blue winner.
Other Nominees: Atkinson Pools & Spas / Aqua Blue Pools
BEST PORTRAIT PHOTOGRAPHER
When your iPhone or Android just won't cut the mustard, our readers say it's time to book either Deanna Webber Photography or Jay Dee Photography for a stunning family portrait you'd be proud to show friends, relatives and Instagram influencers.
Other Nominees: Aleece Sophia Photography / Dubose Blakeney Photography
BEST PRIVATE SCHOOL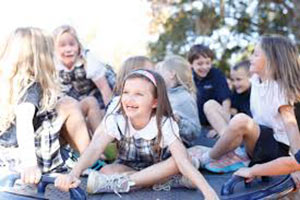 Best: Noun. Definition: Greatest degree of good or excellence. Use it in a sentence: Readers voted Palmetto Christian Academy as the best private school. It's likely their English program is more rigorous than elementary with "best" as a vocabulary word.
Other Nominees: Bishop England High School / Christ Our King Stella Maris School
BEST PUBLIC SCHOOL
Town favorite Wando High School's student and staff population is about equal to the entire population of Isle of Palms residents. You know you've got a good thing going when your school runs with the efficiency of an entire city.
Other Nominees: Charles Pinckney Elementary School / Lucy Beckham High School
BEST RADIO PERSONALITY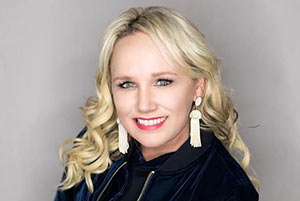 It's a big commitment picking a favorite radio personality — finding the right balance of humor, pleasantries, information and of course great tunes to accompany your commute. For most of us in Highway 17 traffic, Brooke Ryan Crone hits all the right notes.
Other Nominees: Richard Todd / TJ Phillips
BEST RADIO STATION
Don't touch that dial! If Mount Pleasant's favorite Mix 95.9 is in your presets, then you're ready to rock. Or roll. Or kick it. Cut a rug. Pump up the jams? Whatever the whippersnappers are saying these days.
Other Nominees: The Bridge 105.5 / 100.5 HIS Radio
BEST REAL ESTATE AGENT
Lowcountry real estate is too red-hot to touch these days, but Paul Smith isn't afraid to handle the heat. Voted Best Real Estate Agent by our savvy readers, he'll help you sell, buy and navigate tough transactions, all without getting burned.
Other Nominees: Harrison Gilchrist / John Bell
BEST REAL ESTATE COMPANY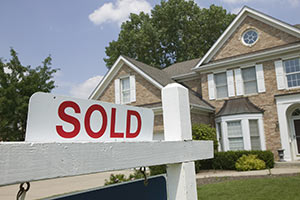 When you're buying or selling, things like trust, local knowledge, market understanding and client relationships are key. Carolina One was the top-voted real estate company in Mount Pleasant for helping people find their dream homes.
Other Nominees: The Boulevard / Keller Williams
BEST REAL ESTATE TEAM
If you're looking for a special real estate team that works together on behalf of your dreams, take it from our readers: the Paul Smith Team is #squadgoals. With their aptitude for buying and selling, you'll always be well ahead of the game.
Other Nominees: Southern Bell Living / Troy Phillips Team
BEST (FAVORITE) SCHOOL PRINCIPAL
Getting sent to the principal's office isn't so bad when it's Tiffany Henderson at Charles Pinckney Elementary. Not only does she put the "PAL" back into the word principal, she gets a glowing A+ from students, parents and, of course, our readers.
Other Nominees: JD Zubia at Palmetto Christian Academy / Karen Felder at Jennie Moore Elementary School
BEST (FAVORITE) SCHOOL TEACHER
Finding a well-suited career is no easy task, but for Emily Epps and Kacey McCarty of Laurel Hill Primary School, teaching is definitely their calling. Voted Best (Favorite) Teachers by satisfied parents and readers, these two are definitely worth your apples – and tax dollars.
Other Nominees: Meg Sternberg / Amy Adkins / Dana Bowen / Scott Douty
BEST SHOPPING CENTER
Whether you're seeking a burger, bathing suit, birthday card or book, there's always a shop in Mount Pleasant Towne Centre in which to take a look. A one-stop shop-until-you-drop spot, this shopping center is pretty hot.
Other Nominees: Belle Hall Shopping Center / Shoppes at Seaside Farms
BEST SPA/HOT TUB COMPANY
Is your favorite movie "Hot Tub Time Machine?" Do you stay "back at the lodge" on every family ski trip? Perhaps it's time to call Carolina Spa Company and get a slice of heated heaven in your own backyard. Just don't be surprised when "friends" come over.
Other Nominees: ASP – America's Swimming Pool Company / Atkinson Pools & Spas
BEST TELEVISION PERSONALITY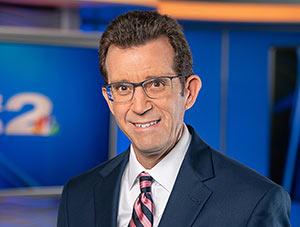 Weather patterns come and go, but there's a 100% chance that Meteorologist Rob Fowler can tell you what to plan for, rain or shine. He's been on the air for over 30 hurricane seasons – definitely more predictable than coastal showers.
Other Nominees: Josh Marthers / Erin Kienzle
BEST VOLUNTEER OPPORTUNITY
Trendy gratitude journals are great and all, but let's remember the classics and volunteer with East Cooper Community Outreach. Our readers say it's the chance to be selfless and uplift our community – and helping each other never goes out of style.
Other Nominees: Meals on Wheels / SeaCoast Church
BEST DOG TRAINER
There's one college you won't have to take out loans for: Wonder Dog University. For the third year in a row, Wonder Dog University has been voted Best, so bring Fido in for group classes or private consults.
Other Nominees: K-9 Control Training / Purely Positive Dog Training (Susan Maret) / Dog Training Now (Mary Leonardis) / Au Pair for Dogs
BEST DOG WALKER
Whether you're unable to make it home during your lunch break to walk your pooch or you're going out of town, Snaggle Foot Dog Walks & Pet Care is a trusted Mount Pleasant favorite for dog walking.
Other Nominees: Holly Barron / Maurissa Moses / DogStar Dog Running & Pet Care
BEST DOGGIE DAYCARE
At the Pooch Palace, where "toys are mandatory," dogs of all ages and sizes are taken care of while you're away. They have expert dog trainers on staff ensuring all pups are safe and well-behaved 365 days a year.
Other Nominees: Paws In Paradise / My Three Dogs
BEST LOCAL ANIMAL SHELTER OR RESCUE
Formed as South Carolina's first animal protection organization, Charleston Animal Society, voted Best Local Animal Shelter or Rescue, is the place to adopt or foster a pet. Browse their dogs and cats online and find your furry companion.
Other Nominees: Southern Tails for Precious Paws / Palmetto Paws
BEST LOCAL PET INSTAGRAM
Follow doe-eyed Penelope, the cavalier King Charles spaniel with kisses for everyone, on Instagram @p_ nut_chs. And for even more cuteness, check out free-spirited Cleo @pup_cleo as she takes boat rides along the Wando River.
Other Nominees: CocoTheCut / eBeagle
BEST LOCAL PET WEBSITE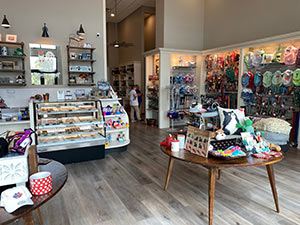 Michael's Barkery: Pet Spa and Boutique showcases the talent and passion of Michael Patrohay, a dog lover and aficionado. Because of Patrohay's hard work and support from his parents, he turned his passion for animals and baking into a career.
Other Nominees: The Charleston Cat Groomer / Advanced Animal Care of Mount Pleasant / Paws in Paradise
BEST BOARDING/KENNEL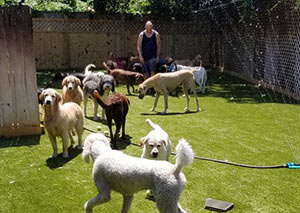 The "Dog Gurus" at Paws in Paradise always take great care of Mount Pleasant pets. You can choose from a variety of suites for your pup so they feel at home while you're gone. Make sure to cash in on your free bath when you book an overnight stay!
Other Nominees: My Three Dogs / Pooch Palace / K9 Resorts Luxury Pet Hotel
BEST CAT GROOMER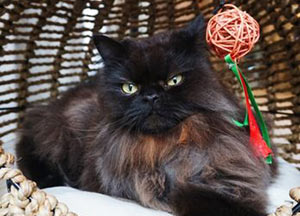 Get your groom on with The Charleston Cat Groomer, winner of Best Cat Groomer and Charleston's only certified feline master groomer. Packages like The Persian Conversion and Flea Annihilator will make your kitty the cat's meow.
Other Nominees: Katz / The Southern Cat / Petco
BEST DOG GROOMER
At aFORTable Grooming, Briggs Fort gives your pet the royal treatment. This Mount Pleasant native has more than 10 years of grooming experience and offers a variety of services for all your pet's needs.
Other Nominees: My Three Dogs / Woof Gang Bakery & Grooming
BEST PET PHARMACY
Sweetgrass Pharmacy & Compounding, winner of Best Pet Pharmacy, carries compounding and specialty animal medication for pets. They treat a menagerie of animals, from dogs and cats to rabbits and turtles, for conditions such as allergies, heart disease and hypertension.
Other Nominees: Pitt Street Pharmacy / Costco
BEST PET PHOTOGRAPHER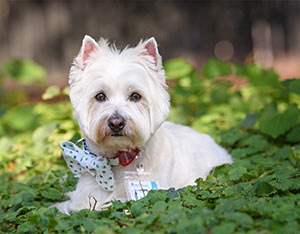 If you are searching for pet photography services, then look no further than Jeanne Taylor Photography, voted Best Pet Photographer once again. With more than 17 years in the business and a lifelong love of animals, no one captures your pet/human bond better.
Other Nominees: Alexandra Rostad / Lauren Parks / Lynn Cobb / Mic Smith
BEST PET STORE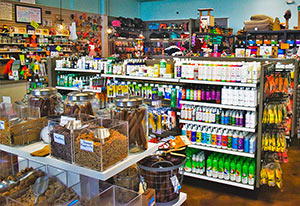 Named after Jennie Dudley's cavalier Hairy Winston, the Hairy Winston Pet Boutique & Grocery offers a one-of-a-kind shopping experience for you and your furry friend. Stop by for luxe raw food, charming dog collars and toys for all.
Other Nominees: Dolittle's / Woof Gang Bakery & Grooming
BEST PET-FRIENDLY APARTMENT COMMUNITY
In these anxious times, it's comforting to have your pets by your side. Residents of 1201 Midtown, winner of Best Pet-friendly Apartment Community, can rest easy knowing animal companions are valued.
Other Nominees: Cooper River Farms Apartments / Riviera Apartments/ Newbrook Point Hope Apartments / The Haven at Indigo Square
BEST PET-FRIENDLY BUSINESS
There's nothing better than an afternoon on the water with good beer, great food and your best friend. Bring your four-legged friends by Red's Ice House for an unmatched view of Shem Creek – and, of course, lots of attention from other patrons.
Other Nominees: Bubbles Gift Shoppe / Michael's Barkery Pet Spa & Boutique
BEST PET-FRIENDLY REALTOR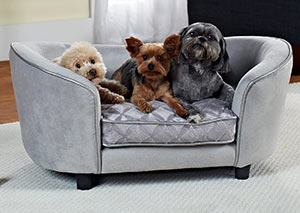 If, like us, your pets run your household, call Paul Smith at The Paul Smith Team. He can help you find the perfect abode for you and your pet — whether you're looking for a fenced-in yard or space for a bigger fish tank, he's got you covered.
Other Nominees: Erica Zepp / Sara Louise Saad
BEST PET-FRIENDLY RESTAURANT
Dogs don't get to choose where they hang out, but if Palmetto pups ever learn to vocalize, their first words just might be, "Take me to Red's Ice House." The Shem Creek staple is a repeat winner of Best Pet-friendly Restaurant.
Other Nominees: Dog &Duck / The Shelter Kitchen + Bar
BEST VETERINARIAN
Animal Medical Center of Mount Pleasant boasts having a team of seven veterinarians, not to mention a number of technicians and support staff. That's why readers voted them the Best Veterinarian in Mount Pleasant — they treat your pet like a cherished mascot.
Other Nominees: Crescent Care Veterinary / Park West Veterinary
---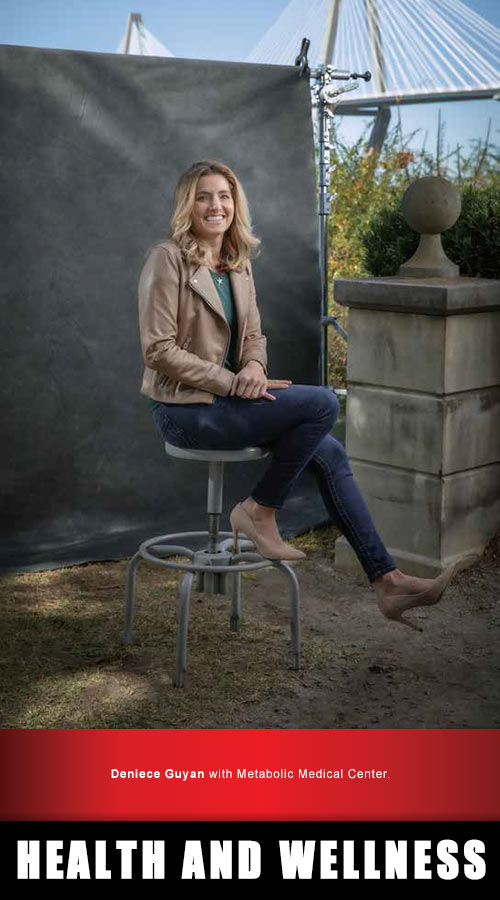 BEST ADDICTION RECOVERY CENTER
Recovery is possible at MUSC Health Center for Drug & Alcohol Programs. MUSC Health provides inpatient detoxification for those suffering from substance abuse. The safe, comfortable environment at Bruce Hall supports holistic, individualized treatment and a better you today and tomorrow.
Other Nominees: WakeUp Carolina / East Cooper Medical Center
BEST ALLERGIST
Dr. Bruce Ball, board-certified in allergy, asthma and immunology for both pediatrics and adults at Charleston Allergy and Asthma, is known around the Charleston area for his outgoing personality and comforting bedside manner. Dr. Ball diagnoses and treats the entire patient, not just the cause of discomfort.
Other Nominees: Dr. Ned Rupp/ Dr. Eugene Brown
BEST ALLERGY PRACTICE
ENT & Allergy Partners, formerly Charleston ENT, is helping the Lowcountry with all their nasal needs. They'll take care of you faster than you can say otorhinolaryngology.
Other Nominees: Charleston Allergy & Asthma / MUSC
BEST ASSISTED LIVING FACILITY
Franke at Seaside is a luxury community for active retirees looking for a serene, secure and worry- free living environment. Residents of the community have access to both independent and assisted living because the staff at Franke's meets you exactly where you are in life.
Other Nominees: Somerby Mount Pleasant / Atria Senior Living
BEST AUDIOLOGIST
Having trouble hearing others speaking recently? Can't get rid of that ringing sound in your ears? Dr. Jennifer Esse at Carolina Hearing Services has been voted Best Audiologist this year, so stop in and let her know Mount Pleasant Magazine sent you.
BEST CHIROPRACTOR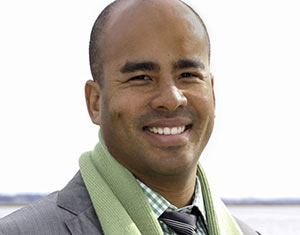 Dr. Stephen Khouri at Khouri Chiropractic & Health Solutions is a patient-centric wellness one-stop shop. Get cracking and head down to any of their three Lowcountry locations for treatments such as cupping, acupuncture and chiropractic care.
Other Nominees: Corrective Chiropractic (Brandon & Kaitlyn Carroll) / Stone Chiropractic (Carrie Stone)
BEST COLON & RECTAL SURGEON
Dr. Susan Koche at East Cooper Colorectal Surgery is rated five out of five stars by her patients, so it makes sense that readers voted her the Best Colon & Rectal Surgeon. For compassion and precision, look her up.
Other Nominees: Dr. Margarita Murphy / Dr. Jorge Lagares-Garcia / Dr. Jeffrey Basile
BEST COUNSELOR/THERAPIST
In today's stressful world, it's vital that we take care of ourselves. Dawn Simmons at the Wildflower Center for Counseling is fully equipped to help and support her clients find mental wellness without judgment or fear.
Other Nominees: Teddy Stockwell / Cathy Mart
BEST DENTAL PRACTICE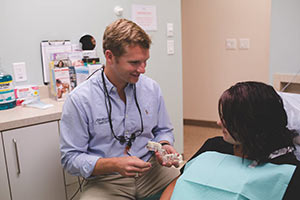 Enjoy Southern hospitality along with professional and personal dental care at Wando Family Dentistry. Dr. Cason Hund and his team can be trusted with your winning smile. Highly recommended by satisfied patients, the Wando Family Dentistry team is "the best."
Other Nominees: Pleasant Family Dentistry / Crossland & Bodie Dental Associates
BEST DERMATOLOGIST
Dr. McLean Sheperd specializes in individualized treatment that produces optimal results. Sheperd Integrative Dermatology provides professional skin care in a comfortable and friendly environment. Dr. Sheperd believes our skin is greatly impacted by environmental and emotional factors and deserves the absolute best care.
Other Nominees: Dr. Marguerite Germain / Dr. Stephanie Smith-Phillips
BEST EYE DOCTOR
Dr. James Hill at MUSC Health is helping his patients see more clearly than before. Dr. Hill's expertise goes beyond what the eye can behold, as he also treats patients for stroke recovery and rehabilitation. Go "see" Dr. Hill with all your optometry needs.
Other Nominees: Dr. Brad Bodkin at The Vision Center at Seaside Farms / Dr. George Waring at Waring Vision Institute
BEST FOR BOTOX INJECTIONS
Lowcountry Plastic Surgery is the best in the Lowcountry for minimally invasive active and passive injectable treatments that can reduce the appearance of wrinkles and lines. Take years off your life by making an appointment today.
Other Nominees: Sheperd Integrative Dermatology / Carolina Eye Care
BEST GASTROENTEROLOGIST
For Dr. Jeffrey M. Basile at Charleston GI, the most rewarding part of his career is making a difference for his patients. This Charleston native has the education, experience and passion to provide the highest standard of care to patients in our community.
Other Nominees: Dr. Jeffrey Joyner / Dr. Alejandro Suarez / Dr. Marc Noble / Dr. Josh Watson / Dr. William Bulsiewicz
BEST GENERAL SURGEON (NON-COSMETIC)
Dr. Richard "Andy" Steadman was born and raised in Mount Pleasant, and after traveling around the state for his education, he's returned to his hometown. With his attention to precision and compassion, it's easy to see why he's been voted Best.
Other Nominees: Dr. Damon Simpson / Dr. William Estes
BEST GERONTOLOGIST
Dr. Rex Morgan helps you meet your long-term goal of aging gracefully through professional and compassionate care. Dr. Morgan, geriatrician at East Cooper Coastal Family Physicians, is trained to care for aging adults so they can continue to enjoy life to its fullest.
Other Nominees: Dr. Scott Evans
BEST HEARING AID PROVIDER
Derrick and Nancy Woods at Holy City Hearing have three goals: to help people their age or older, to be involved in the community and to run a competitive business with integrity. Mount Pleasant seems to think they've accomplished them, since they were voted Best this year.
Other Nominees: Charleston ENT and Allergy / Holy City Hearing / Advanced Hearing Care
BEST HOSPITAL
Nestled in the trees just off Highway 17, Roper St. Francis Mount Pleasant is your community hospital. In operation since 2010, this 85-bed hospital will assess and treat all your health concerns.
Other Nominees: East Cooper Medical Center / MUSC East Cooper
BEST IN-HOME HEALTH CARE
As we age, it becomes more difficult to remain independent. Comfort Keepers prioritizes your freedom and safety with top-notch caregivers and expertise, which makes them the Best choice for you and your loved ones.
Other Nominees: Amedisys / We Care Home Care
BEST INDEPENDENT LIVING
Franke at Seaside is renowned for its care of our elderly family and friends. For the more socially active seniors, their independent living areas are a perfect fit. Bible studies, trips to art museums and even lectures from college professors are all available to residents.
Other Nominees: The Palms of Mount Pleasant / Merrill Gardens
BEST LASIK SURGEON
With dozens of awards under his belt, Dr. Kerry Solomon wins this year's Best Lasik Surgeon. Solomon's ophthalmological skills attract patients from across the country. He's internationally renowned and ranked among "Best Doctors in America." Why not stop by?
Other Nominees: Dr. George Waring / Dr. David Vroman
BEST MEMORY CARE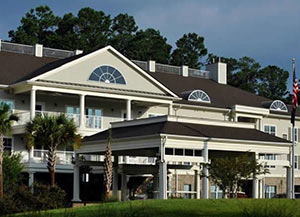 At Somerby of Mount Pleasant, safety is the number-one priority for their memory-impaired seniors. At Somerby, you get peace of mind combined with state-of-the-art amenities and highly knowledgeable staff and caregivers.
Other Nominees: Mount Pleasant Gardens / The Palms of Mount Pleasant
BEST MEN'S CLINIC
The Charleston Men's Clinic is a by-men for-men office, providing a safe space for men to seek help for their sexual health. Their all-male staff provides a welcoming, non-judgmental environment for all their clients.
Other Nominees: MUSC / Lowcountry Male Clinic
BEST OB/GYN
For women of all ages, Dr. Susan Bradford at Mount Pleasant OB/GYN is an expert from pregnancy to menopause. Dr. Bradford has more than 30 years of experience in the field, and she values compassion and evidence-based research.
Other Nominees: Dr. Bridget Williamson / Dr. Karen Hallmark
BEST OB/GYN PRACTICE
With eight providers and two renovated brick-and-mortar locations, East Cooper OB/GYN has been voted Best this year. No matter the issue, their providers stay by your side and are always a phone call away.
Other Nominees: Lowcountry OB/GYN / Mount Pleasant OB/GYN
BEST ORAL SURGERY PRACTICE
Shelbourne and Associates offers what they call "the Shelbourne advantage." Not only do they boast a lifetime warranty on their dental implants, they have more dental options than their competitors and employ a variety of professional staff.
Other Nominees: Charleston Oral and Facial Surgery / Barefoot Oral & Facial Surgery
BEST ORTHODONTIST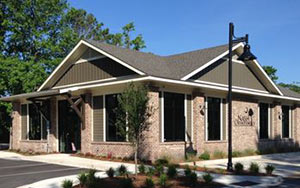 You might forget what they were wearing, and you will definitely forget their name, but you won't forget their smile. That's what Nash Orthodontics, winner of Best Orthodontist, wants to create – a lasting impression through a beautiful smile.
Other Nominees: Kelley & Gardner Orthodontics / Crescent Moon Orthodontics
BEST ORTHOPEDIC SURGEON
Whether it's an everyday accident or a sports injury, Dr. William Estes at Southern Orthopedics and Sports Medicine has you covered. When the five-star-rated medical professional isn't working, he's playing golf or tennis, or spending time with his family.
Other Nominees: Dr. Brodie McKoy / Dr. John Graham
BEST PEDIATRIC DENTIST
It's scary going to the dentist for the first time, but Dr. Will MacDonald of Kids Teeth, named best pediatric dentist, knows how to ease the fears of an anxious child. Thanks to the calm environment and the friendly staff, your kid will be grinning in no time.
Other Nominees: Dr. Randy Pagenkopf / Coastal Kids Pediatric Dentistry
BEST PEDIATRICIAN
Little ones rarely enjoy visits to the doctor, but Dr. Matt Davis at Mount Pleasant Pediatrics provides a calm, caring and fear-free environment for his patients. Having three children himself, he knows how to care for yours as if they were his own.
Other Nominees: Dr. Neil Herring (Mount Pleasant Pediatrics) / Dr. Laura Lucas (Coastal Pediatric Associates )
BEST PHARMACIST
Isle of Palms native Joe Gandy at Delta Pharmacy in Isle of Palms combines his passion for service with his love of science and medicine in his career as a pharmacist. Alongside his passion for work, he can be found boating or surfing around the island.
Other Nominees: Kim Richardson of Pitt Street Pharmacy / Cynthia Feldman at Sweetgrass Pharmacy & Compounding
BEST PHARMACY
What makes Sweetgrass Pharmacy and Compounding special is their devotion to all members of the Mount Pleasant community. Whether you're picking up medication for your furry family member, or are looking for compounding alternatives unique to you, they have you covered.
Other Nominees: Pitt Street Pharmacy / Delta Pharmacy
BEST PHYSICAL THERAPIST
They are there for you after a fall. They are there for you after surgery. They are there for you through chronic illness or severe injuries – every "step" of the way. When it comes to physical therapists, the winner for Best goes to Kristen Hubbard.
Other Nominees: John Cancienne at Advantage Physical Therapy / John Mart at Imagine Physical Therapy
BEST PHYSICAL THERAPY PRACTICE
Imagine Physical Therapy's motto is "to get patients better faster and keep them better longer." To achieve this goal, they've equipped themselves with state-of-the-art technology and resources at their six Lowcountry locations.
Other Nominees: Advantage Physical Therapy / Axis Physical Therapy / ATI
BEST PLACE TO BUY MEDICAL HOMECARE EQUIPMENT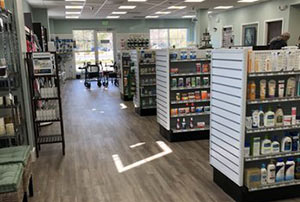 They've got diabetic supplies, wheelchairs, walkers, custom orthotics, braces, lift chairs, compression hoses – you name it. If you need medical equipment in your home, Tidewater Pharmacy & Compounding will have it.
Other Nominees: East Cooper Family Pharmacy / Long Point Pharmacy
BEST PLASTIC SURGEON
When you need a tuck or maybe even some tightening up, entrust yourself to the best — Dr. Jack Hensel with Lowcountry Plastic Surgery Center. Just check the reviews and see for yourself – no patient goes unsatisfied.
Other Nominees: Dr. Sonny O Plastic Surgery / Dr. Patrick O'Neill at O'Neill Plastic Surgery
BEST PODIATRIST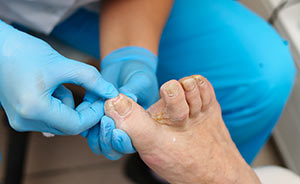 The pain of plantar fasciitis can be debilitating, and don't even get us started on bunions. Thank goodness we have Dr. Andrew Saffer of Carolina Foot and Ankle Specialists. Voted best podiatrist, he'll get us back on our feet.
Other Nominees: Dr. Rahn Ravenell / Dr. John Marino at Roper St. Francis Hospital
BEST PRIMARY CARE DOCTOR
They are "jacks of all trades" and "masters of all" when it comes to medicine. Primary care doctors are our first go-to, and when it comes to who our readers go to, Dr. John Knepper forged ahead.
Other Nominees: Dr. Lee Allison / Dr. Mark McLaughlin at Roper St. Francis Hospital
BEST PRIMARY CARE PRACTICE
Sometimes having a doctor that keeps it "all in the family" is best. With Sewee Family Medicine, named best primary care practice, you can bring your infant, your elderly grandmother and everyone in between to the same place for quality medical care.
Other Nominees: Palmetto Primary Care Physicians / East Cooper Family Practice
BEST RETIREMENT COMMUNITY
Beautiful scenery, impeccable amenities, encouraging staff and a safe environment should be standard characteristics of the place to spend your golden years. Franke at Seaside offers all that and more. No wonder they were named the Best Retirement Community.
Other Nominees: Daniel Pointe Retirement Community / Somerby of Mount Pleasant
BEST (FAVORITE) SCHOOL NURSE
What makes a great nurse for kids? Compassion and understanding, of which Ashli Rushing at Palmetto Christian Academy has no shortage. With over a decade of experience at MUSC here in Charleston, parents and students alike cherish Nurse Rushing.
Other Nominees: Gregg Davis at Moultrie Middle School / Chanda Woodard at Laurel Hill Primary School/ Kathy Nash at Belle Hall Elementary School
BEST SENIOR ADVOCATE
Becky Tapia-Cooper is a senior victim advocate at the Mount Pleasant Police Department; whether it's providing resources during a storm or just calling to check in, Tapia-Cooper is a supportive pillar of the community's aging population.
Other Nominees: Cindy Williams at Simply Seniors
BEST URGENT CARE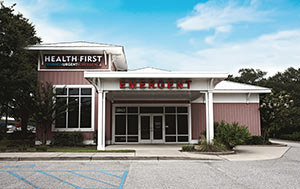 Sometimes you can't wait for an appointment — you need basic medical care immediately. That's where Health First Urgent Care comes in. They offer extended hours, fast service and affordability on a variety of ailments.
Other Nominees: Doctors Care / Sea Island Medical Care
BEST UROLOGIST
Dr. Kelly Shaffer is always working alongside her coworkers to ensure her patients get the best care possible. She earned her medical degree from The Medical College of Virginia, and has extensive training in female urology and reconstructive surgery.
Other Nominees: Dr. Dennis Kubinski / Dr. David Brandli / Dr. Stanley Hall
BEST WEIGHT LOSS COMPANY (LOCAL)
Have you gained the "COVID… 19?" A challenging year is frequently the cause of weight gain. Lowcountry Beauty and Wellness Spa can help you reset your metabolism and get you back to meeting your weight loss goals.
Other Nominees: Metabolic Medical Center / RadFit
---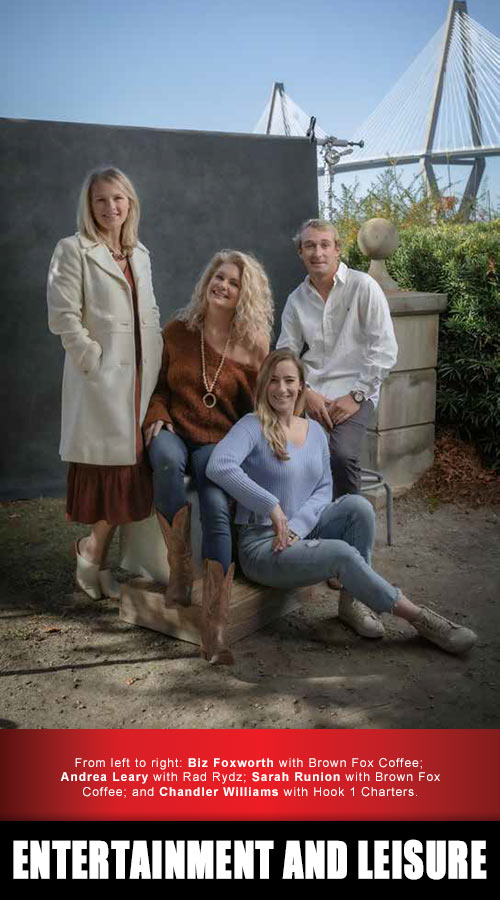 BEST APARTMENT COMMUNITY
Just a few miles from the beach, 1201 Midtown is the perfect blend of modern luxury-meets-historic charm. Their fully updated apartments located around Charleston each have their own unique appeal, while still maintaining much-needed amenities like pools, fitness centers and in-unit laundry.
Other Nominees: The Grove at Carolina Park / The Boulevard
BEST BOAT RAMP
Looking to sail around the waterways or take a kayaking trip with your friends? The Shem Creek Boat Landing is the Best place to start your journey. It's open year-round, and although unassuming, it's tucked in one of the most prime locations in the area.
Other Nominees: Remley's Point / Buck Hall
BEST GOLF CART SALES & SERVICE SHOP
It's a hole in one! Charleston Custom Golf Carts is a local driver's favorite for golf cart sales and service. They specialize in designing and building new carts as well as upgrading classic carts.
Other Nominees: Rad Rydz / Garrett's Golf Cars / Palmetto Custom Carts
BEST MARINA
Whether you're looking to dock for a while or are in need of a boat rental, Isle of Palms Marina has you covered. Their fully stocked marina market offers supplies for every boating endeavor, making it the Best place for sailors of all kinds.
Other Nominees: Shem Creek / Charleston Harbor Resort and Marina
BEST NEIGHBORHOOD FOR FAMILIES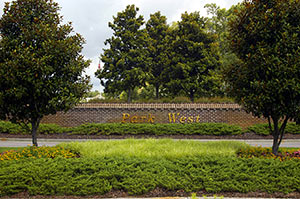 Mount Pleasant is one of the fastest growing places in South Carolina, so it's no surprise that an influx of families is a part of that growth. Park West offers luxury homes in the heart of the town and amenities that can't be beat such as pools, marshes and community clubhouses.
Other Nominees: Carolina Park / Old Village
BEST NEIGHBORHOOD FOR RETIREES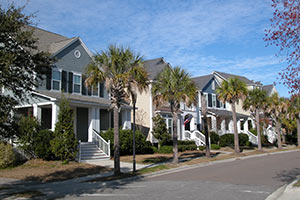 Nestled between the Charleston Peninsula and Mount Pleasant, Daniel Island houses a quiet community perfect for the golden population of the Lowcountry. With beautiful golf courses, views of the Charleston waterways and a bevy of tantalizing local restaurants, it's a hidden gem along the coast.
Other Nominees: Carolina Park / Park West / Charleston National / Franke at Seaside / I'on / Rivertowne / Dunes West
BEST PLACE FOR SINGLES TO MEET
Red's Ice House isn't just a place for icy beer and tasty seafood. It's also considered the best place in Mount Pleasant to meet other singles. Check their calendar for opportunities.
Other Nominees: Saltwater Cowboys / Tru Blues House of Wings / Brown Fox Coffee / The Shelter Kitchen and Bar
BEST PLACE TO ENJOY A CUP OF COFFEE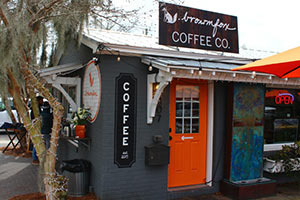 The ambience of a coffee shop is just as important as its quality coffee. If you have a refined palate, check out Brown Fox Coffee, which combines rustic elegance and foxy lattes.
Other Nominees: Vintage Coffee Cafe / Metto Coffee & Tea
BEST PLACE TO FISH
It's no wonder folks are hooked on Shem Creek. Whether you paddle up the creek to find the perfect spot or throw your line from the dock, there are plenty of opportunities to go fish.
Other Nominees: Pitt Street Bridge / Mount Pleasant Waterfront Park Pier
BEST PLACE TO GO FOR A RUN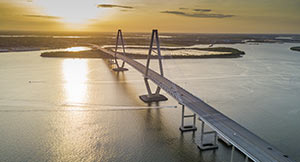 In 2005, the Ravenel Bridge transformed the Lowcountry exercise experience. Not only can runners race in the annual Cooper River Bridge Run, they are able to run on the beautiful landmark any day they like.
Other Nominees: Pitt Street Bridge in Old Village / Laurel Hill County Park
BEST PLACE TO PADDLEBOARD/KAYAK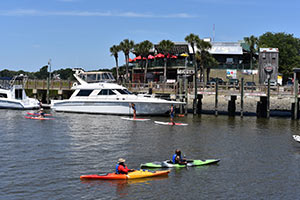 It's no surprise that Shem Creek is a favorite place to kayak and paddle. Even dolphins enjoy lolling by the lush marsh — they've even been known to cruise the strip and thrill East Cooper residents.
Other Nominees: Palmetto Islands County Park / Sullivan's Island
BEST PLACE TO HAVE A CHILDREN'S BIRTHDAY PARTY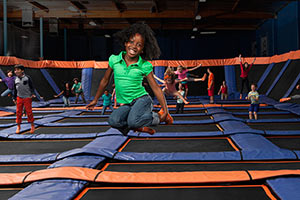 SkyZone Trampoline Park has more than a dozen different attractions sure to wow everyone's inner child. With online and in-person resources for birthday parties, SkyZone makes it easy to provide hours of fun and exercise for kids.
Other Nominees: Charleston Fun Park / Palmetto Island County Park / AR Workshop
BEST PLACE TO PLAY GOLF
Looking for the best greens in town? Golfers love Dunes West Golf & River Club. The course is designed to challenge players of every skill level and is brimming with with natural Lowcountry beauty.
Other Nominees: Charleston National / RiverTowne Country Club
BEST PLACE TO BUY GOLF ATTIRE AND EQUIPMENT
Dick's Sporting Goods has supplies for every athletic activity, but their selection of golf supplies is unmatched in the area. Shoppers can find the most trusted brands in golf lining their shelves, and make sure to check online for their weekly deals.
Other Nominees: David Ayres' Lowcountry Custom Golf / Daniel Island Pro Shop
BEST PLACE TO PLAY TENNIS
Courting a new place to play tennis? With knowledgeable staff and beautiful facilities, you'll serve up something special at Dunes West Golf & River Club.
Other Nominees: Snee Farm Country Club / I'On Club
BEST PLACE TO TAKE A DATE
Locally owned and operated Tavern & Table is an eclectic mix of upscale coastal décor and revitalized Southern recipes. For a date night, share their fire-roasted oysters alongside any of their signature cocktails.
Other Nominees: SAVI Cucina + Wine Bar / Pitt Street Bridge
BEST PLACE TO TAKE AN OUT-OF-TOWN GUEST
Want to show your visiting friends or relatives the Best Mount Pleasant has to offer? Take them to Shem Creek Park. All in one location, you can grab a bite at a local restaurant, kayak down Shem Creek, enjoy live music and soak in the views of the Ravenel Bridge.
Other Nominees: Pitt Street Bridge / Tavern & Table
BEST PLACE TO VIEW THE RAVENEL BRIDGE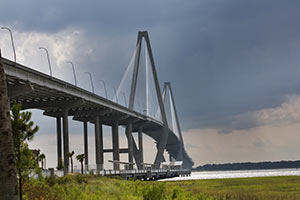 We love gazing at Charleston's most iconic landmark, the Ravenel Bridge. What better place to consider its grace than the Mount Pleasant Memorial Waterfront Park? The park also offers walking trails and fishing.
Other Nominees: Patriots Point on the Yorktown / Pitt Street Bridge
BEST PLAYGROUND
Families agree that the best place to go for a playdate outdoors is the Mount Pleasant Memorial Waterfront Park. The gated playground is set under the bridge and provides plenty of shade. The play equipment is also pretty cool.
Other Nominees: Palmetto Islands County Park Big Toy / Alhambra Hall Playground
BEST TENNIS INSTRUCTOR
Members at Snee Farm Country Club get access to the club's 18 lighted tennis courts as well as expert tennis lessons, even for those athletically-challenged. Tennis instructor Carlos at Snee Farm comes highly recommended to those looking to learn or perfect the sport.
Other Nominees: Johnathon Stokke / Blake Moseley
BEST YOGA STUDIO
Charleston's "Sweat Studio" The Works gets you off the couch and moving to yoga classes that meet your fitness level. Through a blend of fitness techniques, The Works helps all their clients in their journey for peace and connection between the mind and body.
Other Nominees: Breathe Pilates / CorePower Yoga / HYLO Fitness
---