Sena Café
Nominating Categories:
Best Bakery, Best Dessert,
Best Food Delivery, Best Takeout
Ogi & Sena Jovic, Owners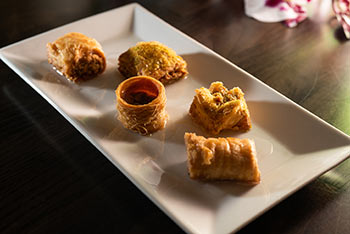 ---
What is it like working with the Mount Pleasant community?
The Mount Pleasant community has been amazingly supportive over the past four years. It has been very hard finding workers, but even on days where I am working by myself in the front, everyone is kind and patient, which means a lot. Both regular customers and new customers become like family to us.
What is your most popular menu item?
It would definitely have to be our lobster rolls. We started them as a specialty item that we only had once a week, but because of the overwhelming feedback from customers, we added them to the menu. Now they stand as our most popular item.
What is the most rewarding part of your business?
It's most definitely the relationships we have developed with our customers. Even on mornings when I'm really tired and don't know if I can go to work, I look forward to seeing my regulars every morning. During this pandemic, they were the ones who truly got us through everything, and we could not thank them enough for that. Ogi, the kids and I moved here alone, but even though we don't have our immediate families here, our customers have become our family.
To learn more, visit senacafe.com, or call 314-680-9889.