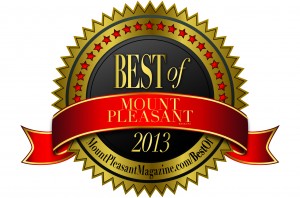 Welcome to the Winners' Circle
It seemed like a good idea to let you, our readers, tell us which restaurants, people, businesses and places are worthy of being called "best" in our beautiful city. With more than 14,000 individual votes cast, we know that declaring your opinions about what rocks East of the Cooper is important to you. The categories for this year covered a few different headings and ranged from food and beverages to medicine, plus everything in between. We think you'll like what you see.
When writer Cullen Murray-Kemp and I sat down to write these blurbs, we each had our own style. I preferred to jot everything down by hand in a college-ruled notebook, while Cullen typed on his Macbook Pro. We composed all of them in the span of a few days, sitting beneath a shady tree and sipping cups of coffee. We hope you'll enjoy reading our take on your answers. We tried to make it humorous and fun.
Final Results for Best of Mount Pleasant 2013
Best Steak
1. Outback
2. Longhorn
3. Langdon's
It's a well-known fact that the Aussies make the world's finest steaks. It's also a well-known fact that Australia is more than 8,000 miles away. So why not skip the 23-hour plane ride and savor an authentic Australian steak at the Mount Pleasant Outback Steakhouse?
Best Burger
1. Five Guys
2. Poe's
3. Sesame
The burger and the fry have been best friends since America gained its independence from Great Britain and chose to ditch bangers and mash. These days, nobody reps the red, white and blue better than Five Guys – so be an American and scarf down some of their burgers and fries.
Best Fried Chicken
1. Publix
2. Page's Okra Grill
3. Raising Cane's
You missin' momma's chicken fryin' in the kitchen? Missin' that grease poppin' as your teeth crunch down through that crispy skin and into the soft, white, Southern paradise? Miss no more my friends; Publix has the fix for your chicken twitch.
Best Ribs
1. Sticky Fingers
2. Home Team BBQ
3. Melvins
If the moon were made of spare ribs, would you eat it? Well, if those spare ribs were saturated in succulent Sticky Fingers barbecue sauce, then the answer is: Hell yeah, I'd eat the moon!
Best Seafood
1. The Wreck
2. Water's Edge
3. Red's Ice House
Want some fresh-from-the-ocean seafood? The Wreck at Shem Creek will be happy to fill you up with clams, oysters, shrimp, scallops, fish and all other sea dwelling creatures, all the while providing customers with a magnificent view of the Charleston Harbor.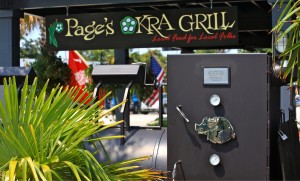 Best Breakfast
1. Page's Okra Grill
2. Charleston Café
3. Sea Biscuit Cafe
For years, McDonald's had the world convinced that its Egg McMuffin was the best breakfast in town. Despite all of the marketing geniuses that promote the golden-arch breakfast, people have finally realized that Ronald McDonald's slab of rubbery Canadian bacon and an egg cooked into shapes that can't be fully understood just don't contend with the breakfast suited for presidents being served up at Page's Okra Grill in Mount Pleasant.
Best Brunch
1. Red Drum
2. Crave
3. Triangle
The key component to making your Sunday a fun day is a picture-perfect brunch. There's nothing like a heaping hunk of fried chicken over a biscuit, smothered with thick, creamy gravy at Red Drum to spark a fun Sunday.
Best Barbecue
1. Home Team BBQ
2. Melvin's
3. Mama Brown's
On the days you want to get your hands messy while you eat, Home Team BBQ on Sullivan's Island offers the sauce and the napkins. A local favorite for good grub and live tunes, you'll feel right at home even with a dirty face.
Best Asian
1. Basil
2. P.F. Chang's
3. Asian Flavor
Mount Pleasant collectively rejoiced when Basil opened an East Cooper location – and the votes prove it. For a tasty experience that won't drain your wallet, Basil is a good choice for lunch, dinner or even at 3 p.m., when you're tired of bickering with your co-workers and need to escape to a bowl of coconut soup.
Best Italian
1. Sette
2. Carrabbas
3. Bricco Bracco
Sette, the winner for Best Italian, has left nothing more than the shadow of a spaghetti noodle over our hearts. Mount Pleasant recalls the cozy, delicious meals fondly and rues the day that we became forced to bake our own ciabatta.
Best Mexican
1. Santi's
2. Los Arcos
3. Senor Tequila
Is your chip in need of some salsa? Is your heart in need of some beans? Santi's Restaurante Mexicano gets the thumbs up from our readers as the place to get a margarita and go loco for tacos.
Best Sushi
1. Tsunami
2. Bambu
3. Fiji
The chefs at Tsunami were saying "That's how I roll" long before the catch phrase came onto the pop culture radar. For fresh, delicious sushi in the company of Mount Pleasant Magazine readers, pay them a visit and toast with some hot sake.
Best Wings
1. Wild Wing Cafe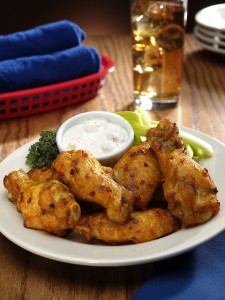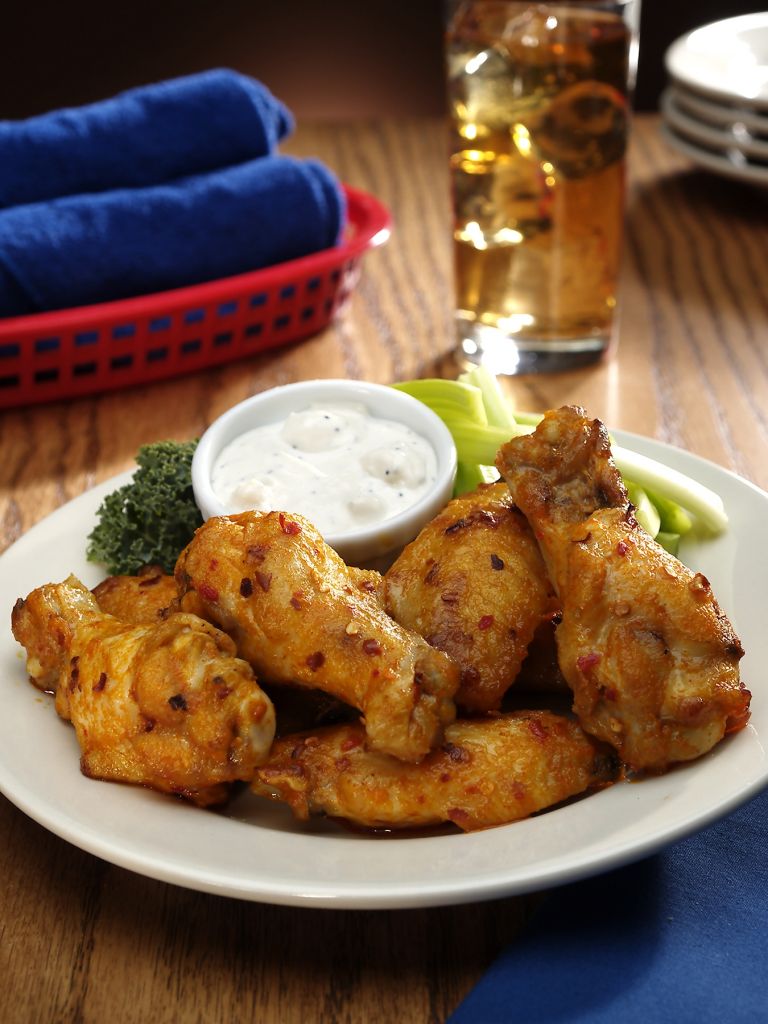 2. Home Team BBQ
3. Blue's
Ever get a craving for wings at a restaurant and realized the only two flavors they have available are "wimpy" and "hot"? Well, that won't happen at Mount Pleasant's Wild Wing Cafe, voted by our readers as the ultimate place to order chicken wings. With dozens of flavors to tantalize the most discriminating of wing-chowing palates, it's always a crowd pleaser. Plus, you get wet naps, and who doesn't love those?
Best Pizza
1. Mellow Mushroom
2. Andolini's
3. Steel City Pizza
Pizza is the ultimate comfort food, and Mellow Mushroom is our readers' favorite place to be comforted. Sink your teeth into a gooey pie, enjoy the trippy artwork and mellow the heck out.
Best Raw Bar
1. Shem Creek Bar & Grill
2. Abe's Oyster House
3. Red's Ice House
The true art of a raw bar is often lost amid fried, baked, seared and grilled seafood. The essence of the sea lies in a raw oyster (perhaps with a dab of cocktail sauce) sliding down your throat at Shem Creek Bar & Grill.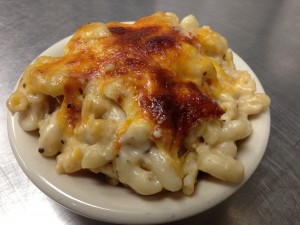 Best Mac 'N Cheese
1. Home Team BBQ
2. J. Paul'z
3. Graze
3. Page's Okra Grill
Kids are inherently picky eaters. It doesn't take a seasoned food palate for yours to realize that there is no love in the Kraft mac 'n cheese you feed them. Your kid needs love. Your kid needs Mac 'n Cheese. Home Team BBQ promises both.
Best Shrimp 'N Grits
1. Page's Okra Grill
2. Boulevard Diner
3. Old Village Post House
3. Vickery's
It's really by default that shrimp swim around in the salty backcountry marshes. The real home for shrimp is frolicking about a soft bed of creamy Page's Okra Grill grits. Well, maybe not, but at least that's where our taste buds believe they belong.
Best Dessert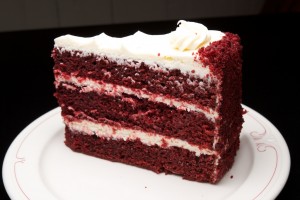 1. Village Bakery
2. J. Paul'z
3. Burtons
3. Page's Okra Grill
Double chocolate brownie bottom cake, coconut cake, assorted cupcakes dressed with flavored icing, fruit pies, French silk pies – the list goes on. Village Bakery, known for its superlative sweets, does not harbor any responsibility for your stretching midsection. It does, however, promise yumminess.
Best Coffee Shop
1. Starbucks
2. Café Metto
3. Troubadours
"I want a Venti, fat-free, mocha with two shots of espresso added, four cubes of ice to cool it down, half a spoonful of your energy puree … Oh, and my name is spelled with a y, not an i." If this sounds familiar, get in line with the rest of the readers who voted Starbucks as the best place to get a caffeine buzz.
Best Grocery Store
1. Publix
2. Harris Teeter
3. Whole Foods
You can't go wrong with Publix, according to our readers, for your everyday shopping. Whether you're Southern and you call it a "buggy" or you're a Yankee and call it a "cart," fill that sucker up, go home and have dinner with the family around the kitchen table.
Best Frozen Yogurt
1. Menchie's
2. TCBY
3. Yobe
Ice cream is downright passé; frozen yogurt is the dessert du jour. Our readers chose Menchie's for the best fro-yo in town. And, best of all, when you get the hankering to top your dessert with three different colors of gummy worms, the employees will not wrinkle their brows at you.
Best Happy Hour
1. Water's Edge
2. Burtons
3. J. Paul'z
Living in Mount Pleasant, there are very few hours that would be considered unhappy, but we still must pay homage to a Southern tradition. An hour every day, regardless of what miseries are hindering your happiness, you should be able to be just flat out happy. The drinks, the camaraderie and the view at Water's Edge will certainly help.
Best Cocktail
1. Basil
1. J. Paul'z
3. Burtons
3. Red Drum
Is beer just too tart for your liking? Does wine make you pucker up? Does the thought of a shot make your eyes hurriedly search for the nearest vomit bowl? With its city-renowned cocktails, Basil is just the place for weak-tummy drinkers who still like to catch a buzz.
Best Craft Beer
1. Coleman Public House
2. Westbrook Brewery
3. Mellow Mushroom
I know you. Instead of Apple Jacks and Cheerios for breakfast, you would rather have barley and hops (lots of hops), slowly fermented by the churning of your spoon. You aren't alone – the other 14 people who prefer craft beer to cereal for breakfast are down at Coleman Public House, and they would love your company.
Best Budget-Friendly Meal
1. Page's Okra Grill
2. Five Guys
3. Five Loaves
Page's Okra Grill is not the fanciest place to chow down in Mount Pleasant, but it may well be the best place to eat a yummy meal for next to no dough. If you're looking to save for your next big summer vacation, bring your posse to Page's for supper.
Best Kid-Friendly Meal
1. Chick-fil-A
2. Moe's
3. Home Team BBQ
Kids love chicken, and moms love to take the little ones to Chick-fil-A if they've been good. Just make sure to get there early for a lunch date; the place is so popular that the line wraps around the building, sometimes more than once. Now that's good poultry.
Best Place to Dine Outdoors
1. Vickery's
2. Red's Ice House
3. 17 North
Sometimes you want to eat outside, picnic style, but you want someone else to bring the food. On one of those days, the extensive amount of outdoor seating at Vickery's, a Shem Creek favorite, does the trick. The views of the water make you realize how fortunate we are to live in this beautiful place.
Best Upscale Restauraunt
1. Langdon's
2. Red Drum
3. Opal
You deserve a night out, whether it's for putting up with the in-laws or just a reason to put on something other than stretchy pants. Langdon's Restaurant & Wine Bar fits the agenda for an evening out on the town, without the hassle of parking on the peninsula, which can be just as frustrating as hanging with the in-laws.
Best Place to Take and Out-of-Towner
1. Red's Ice House
2. Poe's
3. Water's Edge
Oh, Red's. You are an icon of happy hour, of drinking beer by the water and feeling elite, even if we live in an apartment the size of a bathroom. So when friends visit and you have nowhere to put them except on the grubby, pull-out sofa bed, head to Red's Ice House and make their trip completely worth it.
Best Service
1. Burtons
2. J. Paul'z
3. Red Drum
If you want the glass to be more than half empty, Burtons has your back. As a newcomer to the Mount Pleasant restaurant scene, Burtons has made a fine impression on our readers by employing a staff that makes you tip cash, tip your hat and give your friends tips to visit the restaurant for exceptional service.
Best Hangover Food
1. Page's Okra Grill
1. Waffle House
3. Acme Lowcountry Kitchen
3. Five Guys
Oh, alarm clock, why must you taunt us, especially after a night at the wine bar? Readers could not decide between Waffle House, the American interstate classic, and Page's Okra Grill, the local classic. Either one will ease your pain on the morning after. Don't forget to hydrate.
Best Boutique
1. Teal
2. Affordables
3. Copper Penny
There are times you want to shop somewhere with character, maybe find a little something that not every broad on the block is wearing to the PTA meeting. According to our stylish readers, Teal, located in Towne Centre, can help you out with that.
Best Consignment Shop
1. Butterfly
2. Angels and Rascals
3. Consigning Women
Consignment has become huge in the Lowcountry, and our readers think that Butterfly Consignment at Belle Hall is the place to find awesome designer clothing and accessories – and to drop off your own awesome goodies that are ready for a new owner.
Best Thrift Shop
1. Goodwill
2. SC Thrift
3. Uptown Cheapskate
If you're a thrift store junkie, you probably know where all of Mount Pleasant's Goodwills are located. You might even know that readers voted Goodwill the best thrift shop in the area, whether you're hunting a cheesy sweater for the holidays or donating a television that your friends can't watch without snickering.
Best Swimwear
1. Belk
2. Salty Girls
3. Parrot Surf Shop
Shopping for swimwear can be rough on anyone, but our Mount Pleasant Magazine readers salute Belk for offering a selection wide enough to "suit" anyone's tastes. Around the Lowcountry, we spend half our lives in the water, so we might as well get something that turns heads, right?
Best Cocktail Dress/Attire
1. Gwynn's
2. Copper Penny
3. Genealogy
Our readers are fancy sometimes, and, when the situation calls for black tie, it's time to head to Gwynn's. Featuring swanky stuff for both ladies and gents, including shoes and makeup, the Mount Pleasant mainstay is guaranteed to help you step out in style.
Best Women's Accessories
1. Versona
2. Francescas
3. Handpicked
No chick alive can deny that accessories are amazing. You don't have to be any certain shape or size to deck yourself out with bracelets, sunglasses and handbags. That said, our readers picked Versona for dressing up an outfit. Feel free to get gaudy; we won't judge.
Best Home Goods
1. Marshall's
2. Celadon
3. GDC
Contemplating that unsightly lamp that your husband's old girlfriend bought before you met him and stole his heart? Ditch it. Then, go to Marshall's for a new one. Our readers voted it the best in town for outfitting the house in your own good taste.
Best Toys
1. Wonderworks
2. Hollipops
3. Target
Is your adult life dragging you down? Do you long to venture someplace that feels like a fairy tale or a fun park? Our readers suggest WonderWorks for bringing out the kid in all of us. You might even want to bring the kids along when you go.
Best Place to Buy Hostess Gifts
1. Coastal Cupboard
2. Southern Accessories
3. Celadon
3. Zinnia
We've all heard that the kitchen is the most popular room in the house. When you want to kiss up to your hostess (after all, she does throw the best parties) our readers say Coastal Cupboard has the perfect gift for her kitchen.
Best Place to Buy Birthday/holiday Gifts
1. Out of Hand
2. Celadon
3. Palmetto Moon
3. Southern Accents
Whether it's someone's 25th birthday for the fourth time or your cousin is graduating from an Ivy League college, celebrations are important. Out of Hand, a gift emporium in the Old Village, has items to commemorate the occasion. Don't forget to get a little something for yourself, too. You deserve it.
Best Art Gallery
1. Karen's Korner
2. Treasure Nest
3. Steven Jordan
Walls are a real snooze when they're naked. Luckily, Karen's Korner Frame & Art Gallery in Mount Pleasant can help you dress your walls for success. Whether you need a piece of colorful Lowcountry scenery to jazz up the downstairs powder room or a custom frame for your favorite photo, our readers give this local shop the thumbs up.
Best Florist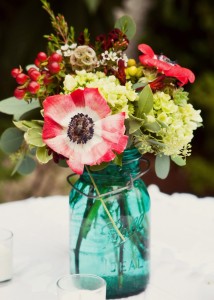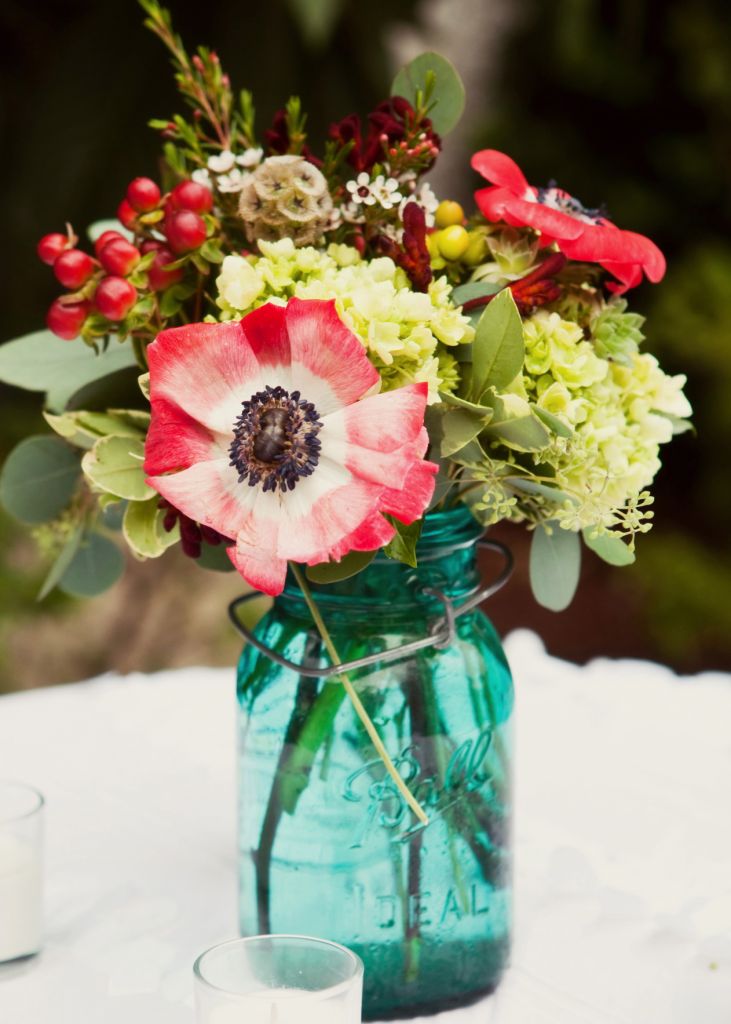 1. Out of Hand
2. Belva's
3. Buy the Bunch
OK, so you missed your 10-year anniversary because the Clemson/USC football game antics ran late. Admittedly, you're in trouble. Yet there is one way to escape a decade-long doghouse: Buy her a couple dozen roses from Out of Hand.
Best Liquor Store
1. Bottles
2. Clarey's
3. Bradley's
Is Grandma throwing a fit because nobody ever brings her specialty gin to family dinner parties anymore? Mosey on down to Bottles Beverage Superstore for the widest variety of beer, wine and spirits in the Lowcountry.
Best Discount Shop
1. T.J. Max
2. Wal-Mart
3. Target
3. Tuesday Morning
3. Uptown Cheapskate
Want to maximize your style and still have a little change to buy that cute Southern belle a cosmopolitan tonight? T.J Max has all the name brands she'll recognize for next-to-nothing prices. Now you just have to figure out how to convince her that you live on Sullivan's Island and that your 1987 Dodge Stratus with 200,000 miles on the odometer is the result of a lost bet.
Best Casual Attire
1. Affordables
1. Kohl's
3. T.J. Max
Even Ms. South Carolina doesn't dress up in gaudy sun hats, a wavy white dress and four-inch stilettos every day. Come down to Affordables for casual wear that will keep those Southern gentlemen on their toes and their wallets open.
Best Sporting Goods
1. Haddrell's
2. East Cooper Sporting Goods
3. Play It Again Sports
There's always the one that got away – not the woman of your dreams but the trophy red drum that snapped your fishing line, which was cheaper than Thursday night dollar drinks on King Street. Haddrell's Point in Mount Pleasant has the line that will reel in any red in the Lowcountry.
Best Place to Buy a Boat
1. Seel's Outboard
2. Daniel Island Marina
Ready to go overboard and splurge on a new yacht? Or how about buying a Carolina skiff to impress the ladies down at Shem Creek and maybe even reel in a fish or two? Seel's Outboard is prepared to provide you with a lifetime of maritime musings.
Best Place to Buy a Car
1. Baker Motor Company
2. Lowcountry VW
2. McElveen Chevrolet
Are you tired of buying lemons from the less-than honest salesman at a run-of-the-mill car dealership? Have you found yourself beating the steering wheel of your recently purchased car because it crapped out on you halfway across the Cooper River Bridge? Baker Motor Company in Mount Pleasant sells reliable cars to all its Lowcountry customers.
Best Baby Goods
1. Baby Bloomers
2. Southern Belles
3. Angels and Rascals
Stumped while shopping for your best friend's baby shower? Is your tyke deserving of a cute new outfit? Baby Bloomers was voted Best Baby Goods by our family-oriented readers. And, p.s., they have gifts for new mommies, too.
Best Children's Clothing
1. Southern Belles
2. Angels and Rascals
3. Gymboree
Have your book club meetings turned into weekly discussions about TLC's hit TV show "Toddlers & Tiaras"? Does your toddler need a wardrobe revamping? Well, Southern Belles has been styling Mount Pleasant toddlers for over 25 years.
Best Menswear
1. Jos. A. Bank
2. Gwynn's
3. Belk
Fashion magazines everywhere are saying that it is the year to look good. "Out with the hip t-shirts of 2012, and in with the sports coats and dress shirts," read the covers. Jos. A. Bank not only has all the menswear to tackle 2013 but also will provide peace of mind for your bank account in today's uncertain economy.
Best Shoes
1. The Shoe Fairy
2. Phillips Shoes
3. Copper Penny
Flat out, The Shoe Fairy has the classiest kicks around. Whether you were born into Southern aristocracy or fit the magic shoe like Cinderella, The Shoe Fairy has the footwear for your next formal function.
Best Hardware Store
1. Ace Hardware
2. Lowe's
3. True Value
Tired of walking into a big-box hardware store and being harassed by employees asking you what "project" you're working on this weekend? At Royall Ace Hardware, you can find whatever it is you need for that new man cave you're building, as well as a friendly face guaranteed to steer you in the right direction.
Best Customer Service
1. Ace Hardware
2. Gwynn's
2. Publix
2. Southern Belles
Don't be surprised if you leave Royall Ace Hardware feeling like the entire world is working for you. Many customers contract the feeling-likethe- president syndrome and are stunned when nobody opens their car door and unravels a red carpet leading into their house. If that would make your experience better, Ace Hardware does keep a few bundles of red carpet in storage.
Best Insurance Company
1. State Farm
2. Billy Swails State Farm
3. C.T. Lowndes
3. Jack Tankersley State Farm
Don't worry if you make a bad decision behind the wheel or if Mother Nature deals you a bad hand. That's what insurance is all about. Many Mount Pleasant Magazine readers depend on State Farm to bail them out.
Best Place to Watch Sports on TV
1. Wild Wing Cafe
2. King Street Grille
3. O'Brion's
My heaven looks something like this: A tall glass of Budweiser, a heap of hot wings smothered in an assortment of sauces and me and the guys shouting at the top of our lungs at a 100-inch television screen that pictures grown men running over each other while chasing down an oval-shaped piece of leather. If this is your fantasy, too, I'll see you down at Wild Wing Cafe in Mount Pleasant.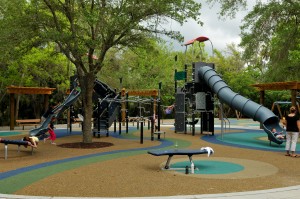 Best Playground
1. Palmetto Islands
2. Alhambra Hall
3. Waterfront Park
Are the kids yearning for fresh air in a way that makes you want to pull your hair out, one strand at a time? Head to Palmetto Islands County Park, which won for having the best playground, and let the little tykes walk – or slide – it out.
Best Way to Spend a Rainy Afternoon
1. At the movies
2. Cinebarre
3. Reading
On the rare day when Mount Pleasant isn't pleasant, our readers love to recline in a comfortable chair, look up at a big screen and watch their favorite flicks with a snack and a drink while the sky cries outside.
Best Movie Theater
1. Cinebarre
2. Palmetto Grande
First things first: Scratch every single thought you have about a traditional movie theater. Instead, contemplate custom cocktails and craft beers paired with mouthwatering appetizers and enticing entrees, all served to you while you relax in comfortable seats, watching the movie of your choice playing on the big screen. Yeah, that's Cinebarre in Mount Pleasant, and it's a moviegoer's heaven.
Best Park
1. Waterfront Park
2. Palmetto Island
3. Alhambra Hall
Waterfront Park, a Mount Pleasant addition since 2009, features some of the Lowcountry's best views of the Ravenel Bridge up close. And, hey, any place is good where you can walk out to the harbor, gaze soulfully into the distance and call it exercising, right?
Best Kid's Activity
1. Blackbeard's Cove
2. Art Buzz Kids
3. The Beach
There are days when you want to reward the kids, not just take them to the same old tired spots and demand that they wear themselves out so you can watch "Project Runway" in peace that evening. For those special times, Blackbeard's Cove on Highway 17 scored points with our readers for a fun, adventurous day with the family. … just guard the family fortune. We hear there are pirates around those parts.
Best Place for a Children's Birthday Party
1. Blackbeard's Cove
2. Art Buzz Kids
3. The Little Gym
A birthday party for kids can either be a nightmare for every adult involved or a chance to let the perfect, kid-friendly place put an unforgettable celebration together. If Johnny and Suzy are too popular for a backyard barbeque, take the gang to Blackbeard's Cove. With all sorts of amusements and excitement for birthday gatherings, your kids will stay enthusiastic and your house will stay clean.
Best Place to Paddleboard
1. Shem Creek
2. Isle of Palms
3. Sullivan's Island
Paddleboarding has become a hot sport in recent years, and our readers have chosen beloved Shem Creek as the board path they most adore. With its abundance of restaurants and bars at which to dock and socialize after absorbing the natural beauty, we certainly understand their reasoning.
Best Place to Play Golf
1. Dunes West
2. RiverTowne
3. Charleston National
Rich with history, the scenic Dunes West Golf Course is challenging enough for the scratch golfer and forgiving enough for the duffer. The twisting fairways, the Bermuda rough and the green-marble greens, juxtaposed by the placid waters rich with red drum, provide a picturesque golf experience. Now you just have to figure out how to get rid of that nauseating slice.
Best Place to Play Tennis
1. Wild Dunes
2. Dunes West
2. Live to Play
Are you tired of getting whooped up on the tennis court by your spouse? Do your buddies make fun of you because your 11-year-old daughter has a serve that you just simply can't return? Have your baffled backhand and horrendous forehand become the laughingstock of your tennis club? If you answered yes to any or all of these questions, then it's time to visit the Wild Dunes tennis courts for practice and lessons from the pros.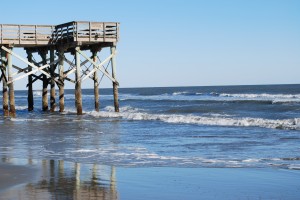 Best Public Beach Access
1. Isle of Palms
2. Sullivan's Island
3. IOP County Park
Mount Pleasant and East Cooper residents alike love getting sandy, and the Isle of Palms is the home of our readers' favorite public beach accesses. Whether you want to take a brisk walk at sunset or spend the whole day catching rays (don't forget the sunscreen), IOP fits your needs.
Best Place to Walk your Dog
1. The beach at IOP
2. The beach at Sullivan's Island
3. Palmetto Islands County Park
Man, you guys really love your pets. In fact, you love them enough to bring them to paradise, otherwise known as the Isle of Palms. We won't argue that your pooch deserves a walk in the fresh air and gorgeous scenery. Just be courteous to your neighbors and scoop up the poop.
Best Place to Fly a Kite
1. The beach at IOP
2. The beach at Sullivan's Island
3. Waterfront Park
If you tell someone to go fly a kite, and you don't mean it ironically, you'll probably want to let them know that Mount Pleasant Magazine readers voted the Isle of Palms the best place to watch that tail go soaring.
Best Place to Stargaze
1. The beach at IOP
2. The beach at Sullivan's Island
3. Pitt Street Bridge
Have you wished upon a star lately? You might have been on the Isle of Palms (again), where our readers do most of their stargazing. Just think, beyond our beautiful city of Mount Pleasant, there's a great big world out there.
Best Place to Have a Picnic
1. Waterfront Park
2. Alhambra Hall
2. Palmetto Islands County Park
With the abundance of great weather we enjoy in Mount Pleasant, dining alfresco is a popular way to enjoy lunch. Head to Waterfront Park, our readers' favorite place to have a picnic, and don't forget your gingham cloth.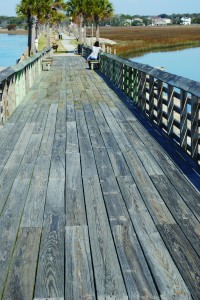 Best Place to Daydream
1. Pitt Street Bridge
2. Waterfront Park
3. The beach
3. The beach at IOP
One of our editors, Brian Sherman, insists that a baseball park is the ultimate place to daydream. But if you're lacking tickets to the big game this year, the Pitt Street Bridge makes a good second choice for a location to let your mind wander.
Best Place to go for a Run
1. Arthur Ravenel Bridge
2. The Beach at IOP
3. The Old Village
The Arthur Ravenel Bridge won as the best place to go for a run. The pedestrian lane has been a hit since the bridge opened in 2005. So tie on those sneakers and hoof it to the top. The view is well worth the sprint.
Best Place to Ride a Bike
1. Old Village
2. The beach at Sullivan's Island
3. Arthur Ravenel Bridge
3. The beach at IOP
As a kid, biking was our main mode of transportation, from our house to our best friend's house down the street. The same holds true for readers who cycle around the Old Village and wave hello to each other. It's like being in Mayberry.
Best Place to Fish
1. Waterfront Park
2. Shem Creek
2. Wando River
Tired of watching the fishing channel on your 1980s TV set? Ready for the real thing? Head down to Waterfront Park for the scenic sunset, the smell of saltwater and the best darn fishing in the Mount Pleasant area.
Best Board Shop
1. Parrot Surf Shop
2. Odyssey Board Shop
3. Charleston Water Sports
Do you sit at work in front of a computer all day long and watch videos of long-haired surfers shredding through head-high waves? Do you drool at the sight of ripped-jeaned, sweaty-shirted skaters soaring 10 feet above a rusty ramp? If so, it's time to turn in those khaki pants and Oxford shirts for a skateboard or a surfboard down at Parrot Surf Shop and make those dreams come true.
Best Place to Put your Boat in the Water
1. Remleys Point
2. Shem Creek
3. IOP Marina
Grab the sunscreen, tow rope, inner tube, wine coolers and fishing poles. Hook the boat and trailer up to the back of the family minivan. Put lifejackets on the kids, and head to Remley's Point for a day on the water.
Best Place to View the Ravenel Bridge
1. Waterfront Park
2. From the water
2. Patriots Point
Do you feel like you're having an "I'll cross that bridge when I come to it" kind of day? Mosey over to the Waterfront Park and gaze at the Ravenel Bridge while you ponder.
Best Concert Venue
1. Family Circle Tennis Center
2. Boone Hall Plantation
3. Awendaw Green
3. The Windjammer
Nothing says "summer in Charleston" like Hootie & The Blowfish getting back together for what has become their annual reunion concert at the Family Circle Tennis Center on Daniel Island.
Best Night Life Spot
1. Suede
2. Red's Ice House
3. Home Town BBQ
It's that champagne pourin', big bass knockin', sexy girls dancin' night club we spend 80 percent of our weekdays dreaming about. Meanwhile, we sit in our cubicles staring at business trends that make about as much sense as mink coats on Sullivan's Island in August. Yes, we are dreaming about Suede.
Best Neighborhood for Families
1. Park West
2. Old Village
3. I'On
There's nothing like a neighborhood where your kids can roam free after dusk. Our readers concur that Park West helps foster a fuzzy feeling with the families next door.
Best Neighborhood for Retirees
1. Dunes West
2. Seaside Farms
3. Charleston National
Dunes West is our readers' favorite neighborhood for remaining active and social during the retirement years. This community keeps seniors living a life of excitement.
Best Apartment Community
1. Hibben Ferry
2. Runaway Bay
3. Belle Hall
3. Wando East
When it comes to apartment homes, nothing beats a sparkling swimming pool, quiet feet over your head and a friendly staff. Hibben Ferry, Mount Pleasant's most popular apartment community, offers all of this and more to those who pay the rent on time.
Best Custom Builder
1. David Weekley Homes
2. Madigan Projects
2. Structures
Looking to build your one-of-akind abode in the town of Mount Pleasant? Our readers say David Weekly Homes is the best custom builder for the job.
Best Volume Builder
1. David Weekley Homes
1. John Weiland Homes
3. Pulte Homes
New to the lovely Lowcountry area and searching for a starter home to fit your needs and your heart? David Weekley Homes is the top pick for volume building. In other words, you'll get more house for your buck.
Best Nail Salon
1. Long Nails
2. Creative Nails
3. Pro Nails
Gorgeous nails are all the rage these days, and, if yours are looking more like dragon talons, head to Long Nails and get 'em manicured along with our other readers. Then tap them against a window so everyone can see them.
Best Hair Salon
1. Vanity Salon
2. Stella Nova
3. Fulton Street
3. Courtyard & Co.
3. Kayla's Beach & Hair Salon
3. Visage
They don't call this place Vanity Salon for nothing; walk out of here and you'll be batting your eyelashes and flipping your mane as though the grubby lottery ticket in your car's cup holder just won you a million bucks.
Best Yoga Studio
1. Bikram Yoga
2. Bella Forza Studio
3. Blue Turtle Yoga
Can you touch your toes? Face down like a dog? Or give the sun a salutation like a Greek god in training? If you answered "no" to any of these questions, you'd best sign up for lessons at Bikram Yoga, where readers learn to breathe deeply, remain flexible and chant "Om."
Best Dance Studio
1. Dance Carolina
2. Dance Anatomy
2. Tapio
There are those who are just born with a natural rhythm, and there are those who need a little more help. Dance Carolina, a studio just for kids, is the favorite place for your little ones to hone their dancing skills at an early age.
Best Daycare
1. Miss Aimee's Childcare
1. The Children's Center
3. Christ Kids
When it comes to whom you trust with your children, Miss Aimee on Sullivan's Island gets a gold star. She'll send the kids home with smiles and tales that will make you proud – plus a few that might make you cringe. But that's part of being a parent, right?
Best Mechanic
1. Hudson's Import Service
2. Gerald's Tires
3. Exclusively Bimmers
The mechanics at Hudson's Import Service are the sharpest tools in the shed. Rumor has it, you can hand Hudson the keys to your 1998 Honda with a suspect transmission, and, in no time, it will be purring like your boss' 2010 BMW.
Best Body Shop
1. Ascue's
2. Mount Pleasant Collision
3. Gerald's Tires
We all know that every employee at Ascue's Auto Body & Paint has chiseled abs, muscles surrounded by muscles and legs for days. What we didn't know is that they all are experts at fixing cars as well.
Best Car Wash
1. Liquid Highway
2. Americana
2. Wash Wizard
Come on, she's begging for a bath. No, not your girlfriend; I'm talking about your car. Take them both down to Liquid Highway for the scrubbing they deserve.
Best Place to Work
1. Mount Pleasant Roper Hospital
2. East Cooper Medical Center
2. Pleasant Family Dentistry
Have you ever dreamed about waking up every day and going to a job you love; a place that feels like play rather than like work? Well, that job doesn't exist because it wouldn't be called work – it would be called recess. Roper Mount Pleasant Hospital is certainly the next best thing.
Best Jeweler
1. Polly's
2. Loy Harn
3. Campbell's
If diamonds really are a girl's best friend, there must be a bevy of Southern beauties hanging out at Polly's Fine Jewelry. Sounds like a great place for Southern men to spend some time as well.
Best Attorney
1. Dennis O'Neill
2. Edward Phipps
3. Karen DeJong
3. Charlie Condon
3. MaryBeth Mullaney
3. Skipper Wooddy
Dennis O'Neill will convince the judge that you weren't trying to "disturb the peace" when you were listening to Lynyrd Skynyrd's "Freebird" at top volume in your red Chrysler convertible while cruising through a residential neighborhood. The cop who pulled you over and wrote you that $500 ticket was just having a bad day, and you should not be punished for your Freebird fanaticism.
Best Veterinarian
1. Pet Vet
2. Animal Medical Center
3. Patrick Veterinary Clinic
Old Roscoe is starting to get those gray whiskers. For goodness sake, he's like 10 (that's 70 in dog years) and needs the right care. No matter how old your pets are, if you love them, you'll take them to Pet Vet and give them the best pet care in the Lowcountry.
Best Place of Worship
1. Seacoast Church
2. Christ Our King
3. Mount Pleasant Presbyterian
Remember being a kid at church, sitting next to your family members, bored silly and straining to hear the bland sermon? Well, those days are long gone at Seacoast, our readers' favorite place to get inspired, sing songs and praise the one who made our days in Mount Pleasant so lovely.
Best Radio Personality
1. TJ Phillips
2. Charlie James
3. Kelly Golden
Readers voted TJ Philips of 103.5 (WEZL) as the best radio personality, and, in the country-music-loving South, he gets plenty of recognition for being a favorite AM host for more than 30 years. Yet another reason to listen to the local stations and avoid the satellite craze, eh?
Best Television Personality
1. Rob Fowler
2. Dean Stephens
3. Bill Walsh
In South Carolina, the weather can be unpredictable. One minute you're tanning your freshly waxed legs on the beach, and the next you're wading through a puddle deep enough to drown your brand new SUV. Rob Fowler is the favorite television personality of our readers for knowing when to pull out the rubber boots. Check him out on your nearest boob tube.
Best Local Celebrity
1. Darius Rucker
2. Bill Murray
3. Stephen Colbert
To hear people talk, we're all a bunch of blowfish in a Hootie-obsessed town. Our readers think Darius Rucker deserves the title of best local celebrity. When we hear his voice sing "I Only Wanna Be With You" on the '90s iPod mix, we cannot help but agree.
Best Teacher
1. Cynthia Beall
1. Kim Jackson
3. Gina Fennell
When it comes to reading, 'riting and 'rithmetic, readers said that Cynthia Beall of Sullivan's Island Elementary can't be beat for educating your offspring. The word is that children leave her classroom feeling significantly smarter.
Best Principal
1. Lucy Beckham
2. Michael Antonelli
3. Karen Felder
Remember the old spelling tip on spelling "principal" and "principle?" Well, after tallying our readers' votes, we don't doubt that Lucy Beckham of Wando High School must be everyone's pal. Wando churns out a lot of successful young people, and Beckham is encouraging them to achieve their dreams.
Best Coach
1. Jimmy Noonan
2. John Cantey
3. John Lupton
Jimmy Noonan has taken the Wando Warriors to new heights under the Friday night lights. His friend-first attitude might have been the reason he was voted best coach in Mount Pleasant. Or maybe it's just because Wando football trumps any other sport East of the Cooper. Either way, readers agree, Noonan is the man.
Best Local Politician
1. Tim Scott
2. Billy Swails
3. Craig Rhyne
Tim Scott, our newest U.S. senator, doesn't ever make our state look foolish. On the contrary, readers think he's a beacon of light for South Carolina's march into the future. If you didn't vote, don't bother to take credit for his prowess. But if you voted for Scott like many of our readers, pat yourself on the back.
Best Realtor
1. Ed Hunnicutt
2. David Kent
3. Jamie Hollingsworth
Have you thought recently about relocating to beautiful Charleston, in search of good food, great vibes and that everyday-vacation feeling? Have successful business ventures enabled you to start thinking about a second home on Sullivan's Island? Your man with the plan is the Lowcountry's top Realtor, Ed Hunnicutt.
Best Real Estate Company
1. Carolina One
2. Keller-Williams
3. Beachside
Ode to the cocktail glass you clutch that's half full of Southern-style sweet tea. Ode to your rocking chair that's swaying back and forth on your redwood front porch. And most of all, ode to Carolina One, the top-notch real estate company that put you in that chair on that porch, with that satisfying sweet tea in your hand.
Best Radio Station
1. 105.5 – The Bridge
2. 92.5 – Kickin'
3. 95SX – Hit Music Now
You all know that incredible feeling we get once a day when we're headed home from work, our minds finally free from all job-related stress. As we drive over the Cooper River Bridge to our Mount Pleasant homes, we crank up our favorite radio station, 105.5 The Bridge, of course, and smile – knowing we live in the finest city in the world.
Best Home Cleaning Service
1. Maid Pure
2. Molly Maids
The time your fiancée found out about the "what happens in Vegas, stays in Vegas" bachelor party or when the deli manager realized you had been taking bites out of every sandwich that you served probably were messes you can't clean up. For everything else there's Maid Pure cleaning service.
Best Family Doctor
1. Dr. John Knepper – SeeWee Family Medicine
2. Dr. John Rowe – East Cooper Family Practice
3. Dr. Lucy Davis – Palmetto Primary Care
It's hard to find a good doctor you can trust, one that makes each patient feel special. Try visiting Dr. John Knepper at SeeWee Family Medicine, who gives all patients, young or old, the attention and care they deserve.
Best Specialists
1. Dr. Elaine Eustis – Coastal Women's Wellness
2. Dr. Marguerite Germaine – Germain Dermatology
3. Dr. John Ciccone – Mount Pleasant Cardiology
Attention men. As we all know, without our women at full health dictating our every move, we will inevitably revert back to being barbaric cavemen. So fellas, keep your wonderful woman healthy with routine trips to Dr. Elaine Eustis at Coastal Women's Wellness.
Best Pediatrician
1. Dr. Matthew Davis – Mount Pleasant Pediatrics
2. Dr. Kim Caristi – Coastal Pediatric Associates
2. Dr. Neill Herring – Mount Pleasant Pediatrics
There's nothing worse than a sick, crying baby when we're trying to host a dinner party and impress new friends. But for better or worse, we love our kids, so give Dr. Matthew Davis at Mount Pleasant Pediatrics a call and toast with friends to a cute, healthy baby.
Best Dentist
1. Dr. Rick Jackowski – Pleasant Family Dentistry
2. Dr. Tara Griffin
3. Dr. Nicole Dahlkemper – Water's Edge Family Dentistry
Let's face facts: Everybody hates the dentist. Whether it's the plaque-pulling metal instruments that scrape across our pearly whites or the terrible-tasting bubble gum fluoride basting our mouth, going to the dentist is just simply not fun. But the word is that Dr. Rick Jackowski and the folks at Pleasant Family Dentistry will give you the dental experience of a lifetime that's guaranteed to be more fun than a day at your favorite carnival.
Best Orthodontist
1. Dr. Travis Nash – Nash Orthodontics
2. Dr. Tim Pierce – Pierce Family Dentistry
3. Dr. James Kelley – Kelley Orthodontics
Although not as bad going to the dentist, the orthodontist is no picnic, either. However, the care and attention that Dr. Travis Nash and staff give their patients make the entire experience a little less painful.
Best Oral Surgeon
1. Dr. Courtney Shelbourne – Palmetto Oral & Maxillofacial Surgery
2. Dr. Philip Prickett – Mount Pleasant Oral, Facial and Implant Surgery
3. Dr. Craig Rhyne – Palmetto Oral & Maxillofacial Surgery
Dr. Courtney Shelbourne surgically reconstructs Lowcountry mouths to perfection. So whether it's pulling some wisdom teeth or fixing an overbite, make it Palmetto Oral & Maxillofacial Surgery for the best mouth in the South.
Best Plastic Surgeon
1. Dr. Jack Hensel – Lowcountry Plastic Surgery Center
2. Dr. Thomas Funcik – Facial Plastic Surgery
3. Dr. Marguerite Germaine – Germain Dermatology
With monumental advances in technology, plastic surgery has seen a spike not only in the number of procedures but also the number of patients who were happy with their surgeries. Dr. Jack Hensel and the Lowcountry Plastic Surgery Center team have not noticed the positive trend of patient satisfaction, because, well, their patients are always happy.
Best Orthopedic Surgeon
1. Dr. William Carroll – Orthopedic Surgery and Sports Medicine
2. Dr. John Graham – Orthopeadic Specialists
3. Dr. Waddell Gilmore
3. Dr. Andrew Saffer – Carolina Foot Specialists
Dr. William Carroll of Orthopedic Surgery and Sports Medicine might not be able to solve the figurative pain in your neck, but he can solve the literal one. He's got you covered, according to our savvy readers, for complete musculoskeletal health. Your joints will feel better after visiting his joint – guaranteed.
Best Surgeon
1. Dr. William Lynch
2. Dr. Elaine Eustis – Coastal Women's Wellness
2. Dr. Brian Cuddy – Charleston Neurosurgical Associates
Surgery is probably one of the least fun things a person can experience. There's the getting up way early, fasting for a whole day and oh, yeah, getting cut open. Dr. William Lynch earned the most votes from our readers as the surgeon you can trust when it's 6 a.m. and you're under anesthesia. That's saying something.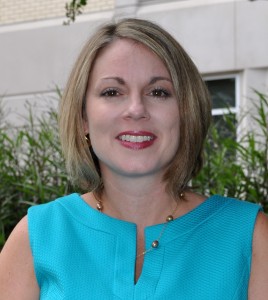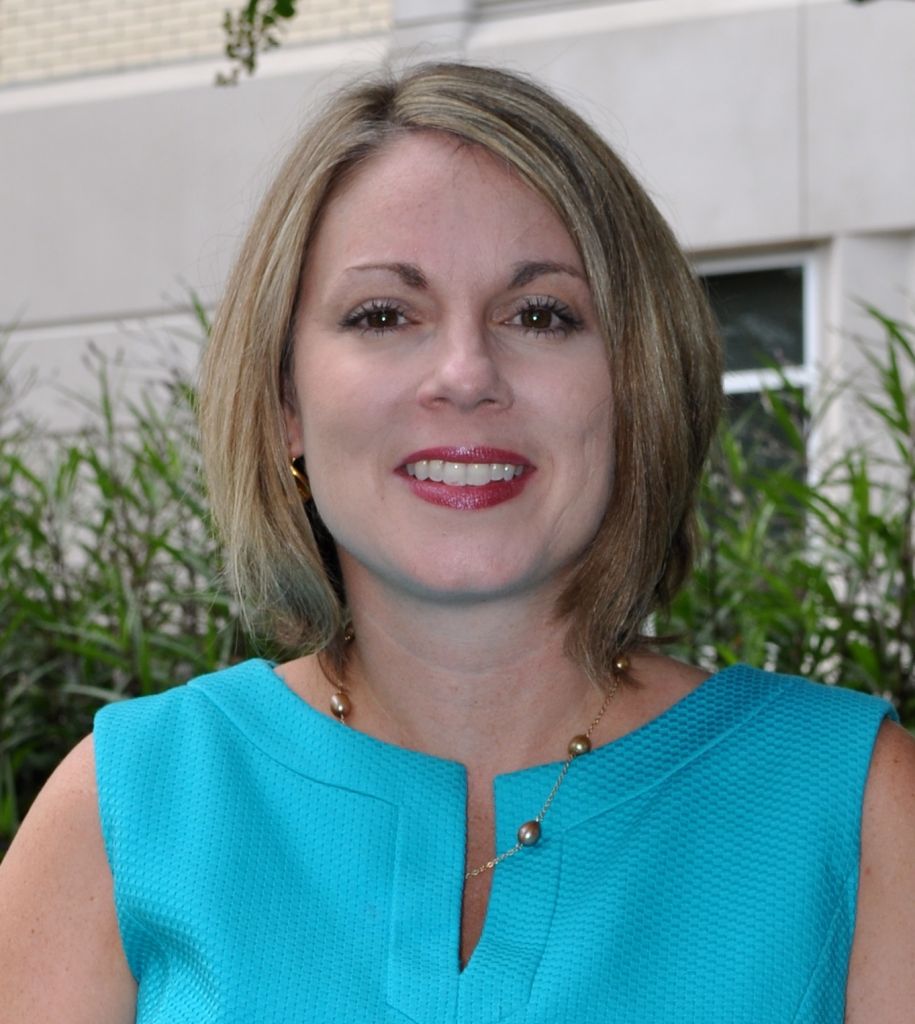 Best OB/GYN
1. Dr. Amy Warner – Lowcountry OB/GYN
2. Dr. Lauri Bullen – Mount Pleasant OB/BYN
3. Dr. Natalie Gregory – Lowcountry OB/GYN
If you're a parent, you probably remember the day you first held your bundle of joy in your arms like it was yesterday. And if the miracle worker was Dr. Amy Warner of Lowcountry OB/GYN, we know the experience was stellar. How do we know? Our readers told us.
Best Weight Loss Program
1. Metabolic Medical Center
2. Lowcountry Beauty & Wellness
3. Weight Watchers
If you want to shed baby fat for spring or just impress your friends on a beach weekend, check into the Metabolic Medical Center for a weight loss program that our readers voted the best for getting rid of extra pounds.
Best Physical Therapist
1. John Mart
2. Isa Grob
For the best in physical therapy, John Mart got the seal of approval from our readers. Whether you're going through rehabilitation yourself or helping a family member, Mart will help you put your best foot forward.
Best Chiropractor
1. Drs. Gina and Michael Courson – Accurate Chiropractic
2. Dr. Rick Huston – Atlantic Spine and Health Clinic
3. Dr. Lucas Cole – Cole Chiropractic Clinic
Are you feeling like the Hunchback of Notre Dame lately? Visit Drs. Gina and Michael Courson of Accurate Chiropractic and let them straighten you right out. Our readers voted them as best for when your spine feels more like a question mark.
Best Psychiatrist
1. Dr. Ric Fermo
When things spiral out of control, Dr. Ric Fermo is our readers' choice for talking about your feelings on a friendly leather sofa.
Best Hospital
1. Roper Mount Pleasant Hospital
2. East Cooper Medical Center
3. MUSC
Waiting rooms can be boring places, and hospitals can be gloomy, but Roper Mount Pleasant Hospital gets our readers' vote for the best hospital for whatever ails you.
Best Pharmacy
1. CVS
2. Pitt Street Pharmacy
3. Walgreens
You don't have to sit in boredom while your prescription gets filled at a CVS Pharmacy. With everything from magazines and makeup to chocolate and chewing gum, CVS has loads of stuff to look at while you wait.
Best Fitness Center
1. East Shore Athletic Club
2. ECO Fitness
3. Bella Forza Studios
If you long to work out among the grunts of fellow Mount Pleasant residents, look no further than East Shore Athletic Club, where you and your neighbors can get into shape and socialize at the same time. Our readers voted it the best place to break a sweat.