Y'ALL ROCKED THE VOTE!
Welcome to our 4th Best of Mount Pleasant results for 2016! It's one of our favorite features of the year, due the fact that our readers (that's you!) help us write it. Without our readers, the Best of Mount Pleasant would not exist – nor would it exist without the businesses, people and places throughout East Cooper which grace the ballots.
We had 61, 432 votes in more than 160 categories for the 2016 Best of Mount Pleasant, and we could not be more excited. We know the Best of Mount Pleasant will continue to foster relationships between businesses and patrons, and we are already seeing the proof when certificates from the previous years appear in windows or on walls at local businesses. Voters, you have yourselves to thank for sharing all this good news throughout East Cooper!
Read on to find out more about the best of the best – and don't forget to share this page with friends and family.
Thanks again for your vote in the 2016 Best of Mount Pleasant!
Denise K. James
Managing Editor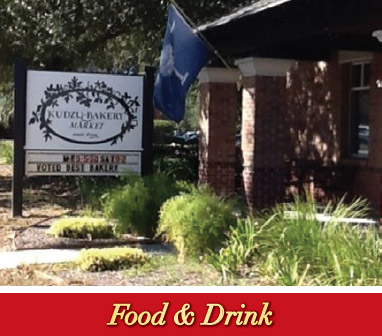 BEST ASIAN
"Use your noodle" is one of my favorite expressions. And frankly, every time I use it, I think about our readers' favorite spot to enjoy noodles, at Basil Thai Restaurant. The pad Thai there is a no-brainer.
Second – P.F. Chang's
Third – Tsunami Sushi
BEST BAKERY
Life is no piece of cake, but that's why we have bakeries. And our readers know where to get their cakes, cookies and other pastries – at Kudzu Bakery. It makes everything a little sweeter.
Second – Publix
Third – Village Bakery
BEST BAR
What do you picture when you imagine your ideal watering hole? A friendly bartender? An amazing beer list? A cute guy or girl eyeballing you? A view of South Carolina's natural beauty? Find all of this – plus throngs of our thirsty readers – at Red's Icehouse.
Second – The Southern Bar & Grill
Third – Dog & Duck
BEST BBQ
Sick of watching what you're eating? Well, we're giving you permission to "pig" out (pun intended) along with our readers at Home Team BBQ on Sullivan's Island. After you do that, stay around for the yummy drinks and the live music. Remember, dancing burns calories.
Second – Melvin's Barbecue
Third – Mamma Brown's BBQ
BEST BREAKFAST
They say breakfast is the most important meal of the day – but "they" never told you that the place to get that important meal is at Page's Okra Grill in Mount Pleasant. Luckily, our readers knew the deal.
Second – Eggs Up Grill
Third – Charleston's Cafe
BEST BRUNCH
On Sunday mornings, it's tempting to just stay in bed. But not in Mount Pleasant! Around here, our readers can barely contain their enthusiasm as they leap from beneath the covers and into the next available seat at Page's Okra Grill, where brunch with a bacon bloody Mary is top priority. After all, you can sleep when you're dead.
Second – Red Drum
Third – Vickery's
BEST BUDGET-FRIENDLY MEAL
After a day of shopping at Towne Centre with wild abandon, where do my pal Rachel and I get cheap eats with our last couple of bucks? At Chick-fil-A, of course, the same spot as our financially-savvy readers.
Second – MOSAIC
Third – Charleston's Cafe
BEST BURGER
In East Cooper, we prefer to use the phrase "I have beef with that person" to indicate something positive, such as a friendly meal around a table of yummy burgers. Our readers are scheduling those meals at SOL Southwest Kitchen + Tequila Bar these days. Let's all "meat" there, shall we?
Second – Tavern & Table
Third – The Americano
BEST CATERER
Just about everyone enjoys having someone else cater to them. And when our readers are in the mood to put their feet up and let someone else handle the cooking, they call MOSAIC. After all, a frazzled host or hostess puts a real damper on a party.
Second – Dish & Design
Third – Charleston Bay Gourmet
BEST COCKTAIL
During the great rainstorm of 2015, I decided to brave the streets of Mount Pleasant (they weren't SO bad) in the name of grabbing an above-average cocktail. I soon found myself at SOL Southwest Kitchen + Tequila Bar, enjoying the famous jalapeno margarita. And I can only guess the rest of that rainy day crowd was made up of Mount Pleasant Magazine readers.
Second – Tavern & Table
Third – The Americano
BEST COFFEE
Not only will Starbucks customize your drink for you, they'll even write your name on the cup so you feel like a special little snowflake. But in our opinion, if you're drinking corporate coffee instead of a cup at one of our own local establishments, you're a flake anyway.
Second – Metto Coffee & Tea
Third – The Collective
BEST CRAFT BEER
When someone says that they're "crafty," it sometimes means that they spend hours looking at Pinterest pages. But when our readers say it, they mean they're hanging out at Westbrook Brewery's tasting room or in a bar that serves Westbrook on tap. But I'm willing to bet some of them are Pinterest fans, too.
Second – Liberty Tap Room & Grill
Third – Triangle Char + Bar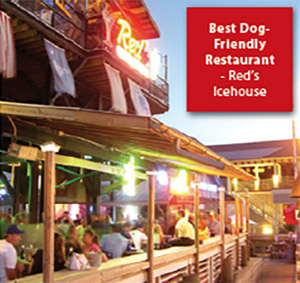 BEST DOG-FRIENDLY RESTAURANT
Who let the dogs out – and took them to lunch or happy hour? Our readers did, of course, and with good reason. At Red's Icehouse, pooches are gladly welcomed along with everyone else. After all, they're a family restaurant, four-legged members included.
Second – Dog & Duck
Third – The Shelter Kitchen + Bar
BEST DELI
When my co-workers and I are looking for a quick and delicious sandwich or wrap to bring back to the office on a particularly busy day, we head to Mozzo Deli. Our worker-bee readers are right there with us in the lunch crowd. In fact, we got the idea from them.
Second – East Bay Deli
Third – Publix
BEST DESSERT
There's an entire movement that says eating dessert first might actually benefit us in terms of burning calories. So if you're planning to "spoil your supper," as my grandmother would say, join our readers at Page's Okra Grill, where the revolution could even be televised.
Second – Liberty Tap Room & Grill
Third – Village Bakery
BEST FOOD TRUCK
Imagine for a second that your favorite restaurant, just like your Visa, is everywhere you want to be. That's how it works with the Coastal Crust Pizza Truck. These guys are serving hot, yummy slices of gourmet pie at a variety of spots in East Cooper.
Second – Lowcountry Creole
Third – Dashi
BEST FRENCH RESTAURANT
It doesn't matter to the folks at Bistro Toulouse that you only took French for a semester in college (and it was just to sit near the cutie in the next row), and now the only word you remember is "oui." They'll still serve you an authentic, delicious meal, according to our readers.
Second – Annie's Bistro Francais
Third – Saveurs Du Monde
BEST FRIED CHICKEN
I once witnessed a fellow writer purchase a fried chicken plate from Publix after she'd stayed up all night, either writing or partying – I'm not sure which. She said it completely revived her, and apparently our readers feel the same way.
Second – Page's Okra Grill
Third – Bojangles' Famous Chicken 'n Biscuits
BEST FROZEN YOGURT
Our readers like to get creative; there's no doubt about that. And they consider TCBY to be one of the best places to do so. With dozens of possible flavor combinations, you can practically become the van Gogh of frozen treats – except with both ears.
Second – DIYogurt
Third – sweet Frog Premium Frozen Yogurt
BEST GROCERY STORE
Every weekday morning, I go get my breakfast from Harris Teeter. The ladies who work that shift know my name – they practically know my VIC card number. With that kind of service, I can't blame our readers for voting them the best.
Second – Publix
Third – Trader Joe's
BEST HAPPY HOUR
Happiness pretty much never eludes us here in Mount Pleasant. But in case it does, we know we can find it at Water's Edge, where, according to our readers, the happy hour will elevate the most questionable of moods.
Second – SOL Southwest Kitchen + Tequila Bar
Third – The Shelter Kitchen and + Bar
BEST HOT DOG
Let's face it. Those basic hot dogs you had as a kid during summer camp outs don't even stand a chance against the delicious options at Jack's Cosmic Dogs. So don't be a weenie about it, and go all the way. Our readers say it's worth it.
Second – Skoogies
Third – Johnny's Hot Dogs
BEST ICE CREAM
Nothing is more old-fashioned and idyllic than an ice cream cone after a sunny day at the beach. According to our readers, Ye Ole Fashioned Ice Cream & Sandwich Cafe is the perfect place to enjoy delicious ice cream and a dose of nostalgia.
Second – Marble Slab Creamery
Third – Baskin-Robbins
BEST ITALIAN
Italians are known for being passionate about food, and our readers think it shows at Bricco Bracco, where every dish is made with love.
Second – La Pizzeria
Third – Carrabba's Italian Grill
BEST KID-FRIENDLY RESTAURANT
I don't have kids, but a few of my best friends do – and I often meet their crew at Chick-fil-A, where the adults can enjoy a half lemonade, half iced tea while the kids go nuts on the playground. Our readers couldn't agree more that it's a crowd pleaser for all ages.
Second – Dog & Duck
Third – Steel City Pizza
BEST MAC 'N' CHEESE
This rolled dough and fromage delicacy has been around at least since 14th-century Italy. No, not Crave's! Their mac 'n' cheese is prepared daily with only the freshest ingredients. That's why readers voted their rendition of this classic the best in town.
Second – Page's Okra Grill
Third – Coleman Public House
BEST MEXICAN
For fajitas that sizzle to burritos that bomb your belly with delicious goodness, it's hard to beat La Hacienda. This friendly eatery combines a huge selection of authentic Mexican dishes served with true Southern hospitality. Enjoy a margarita (or two) with your meal and feel like a mariachi!
Second – Los Arcos
Third – Santi's
BEST NEW RESTAURANT
Tavern & Table's proud owners say this gorgeous boite was created to be a gathering place where people sit in comfort and share small plates for the table or enjoy a hearty meal. They succeeded, and tossing in both indoor and outdoor dining on beautiful Shem Creek didn't hurt.
Second – The Americano
Third – On Forty-One
BEST PIZZA
One person's "best pizza" is an opinion; two persons' is a disagreement; three usually involves fightin' words. But in Mount P., our readers' accolades go to La Pizzeria. This family owned and operated restaurant offers a varied menu of Neapolitan delights.
Second – Mellow Mushroom
Third – Andolini's
BEST PLACE TO DINE OUTDOORS
Al fresco, or dining outdoors, literally means "in the fresh air," and, if you love your fresh air brisk with the saltiness of Shem Creek, there's no better place in town to kick back with a cocktail or enjoy a fine meal than Tavern & Table.
Second – Red's Icehouse
Third – Water's Edge
BEST PLACE TO TAKE AN OUT-OF-TOWNER
Can Tavern & Table do no wrong? It's new, it's exciting, it's attractive and it's situated on the banks of historic Shem Creek. Don't take any visitor here who you wouldn't want to pick up and move to Mount Pleasant.
Second – Shem Creek Bar & Grill
Third – Red's Icehouse
BEST RAW BAR
Whether a standalone restaurant or a section of one, a raw bar is where live shellfish are shucked and served. But you know that, if you're a raw seafood buff. And, if you are, Shem Creek Bar & Grill is the place for you. If you're not a fan, well, why not?
Second – Red's Icehouse
Third – SALT at Station 22
BEST RESTAURANT SERVICE
Page's Okra Grill labels its dining experience "local food for local folks," which may be why its parking lot is filled day and night. Snag yourself a parking spot, walk inside and you'll be treated like a relative – from the good side of the family!
Second – Red Drum
Third – SOL Southwestern Kitchen + Tequila Bar
BEST RIBS
An out-of-state visitor wrote: "Good service, cool vibe, super friendly staff … would've bought a sampler pack if we weren't traveling." Even folks "from off" understand quality and that you can enjoy great ribs right here at Sticky Fingers Ribhouse on Johnnie Dodds Boulevard. A word to the wise: extra napkins!
Second – Home Team BBQ
Third – Melvin's Barbecue
BEST SEAFOOD
The Wreck (of the Richard and Charlene) claims it's "where taste buds do the judging." They must be right because from shrimp to scallops, oysters and more, readers judged this bistro number 1. Looking for fried chicken or a steak? As they say on Shem Creek, "fuggedaboudit!"
Second – R.B.'s Seafood Restaurant
Third – Shem Creek Bar & Grill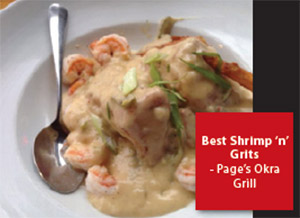 BEST SHRIMP 'N' GRITS
Who would think that a place that looks like an upscale diner (which it used to be) would have the best of this quintessential Southern seafood specialty? Our readers would. Just give Page's Okra Grill a chance to tickle your taste buds and learn what good is!
Second – Acme Lowcountry Kitchen
Third – Old Village Post House
BEST STEAK
If you're seeking a "classic fine dining experience that fuses Lowcountry and global flavor," look no further. Whether your taste is for center cut filet, New York strip or bone-in dry aged ribeye, Langdon's Restaurant and Wine Bar never fails to satisfy. Carnivores only need apply!
Second – Outback Steakhouse
Third – LongHorn Steakhouse
BEST SUSHI
Whether it's nigiri, sashimi, classic or specialty rolls, Locals Bar never disappoints. Plus, it's probably the only first-rate sushi bar that's also a sports bar offering a corn dog appetizer and special events including a trivia night and a Thursday night football party. What, no sumo Saturday?
Second – Fuji Sushi & Bar & Grill
Third – Wasabi
BEST TACO
Come early to SOL Southwest Kitchen + Tequila Bar. Better yet, camp out overnight. This place is so popular it deserves its own highway off ramp! Plan on sipping one of their specialty tequila drinks (or more), then enjoy outstanding tacos filled with fish, steak and even veggies.
Second – Taco Mamacita
Third – The Americano
BEST UPSCALE RESTAURANT
Need to propose, apologize or close on a business deal? Fast food won't cut it. Our readers suggest the Old Village Post House as the upscale restaurant for great atmosphere and delicious cuisine.
Second – Water's Edge
Third – The Granary
BEST WINGS
Bones or boneless, you can sauce your wings with any of 33 flavors (at last count), ranging from mild to absolutely searing! When "wings" is in your name, you'd better do 'em right, and Wild Wing Café does. Bonus for Mount Pleasant wingsters: two locations: one on Coleman, one at Oakland Market.
Second – Home Team BBQ
Third – Blue's Local Grill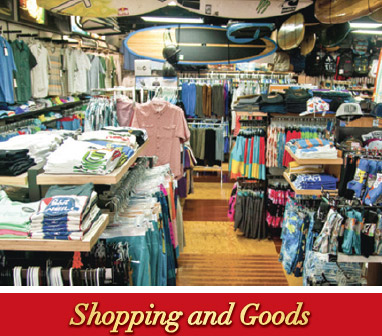 BEST ANTIQUE STORE
Ah, antique shopping: the excitement of finding something with an interesting story behind it and then giving it fresh perspective. Our readers can vouch for how many stories you'll hear at Mount Pleasant Mall, where you can find your own piece of history.
Second – Six Mile Antique Mall
Third – Page's Thieves Market
BEST ART GALLERY
Generally, no one is a fan of a naked wall. But if your walls happen to be shamefully naked, where can you go to find proper adornments? Our readers tell us that the Treasure Nest Art Gallery is the perfect place.
Second – Karen's Korner Frame and Art Gallery
Third – Sandpiper Gallery
BEST BABY GOODS
So you got invited to a baby shower and are hoping to find a gift that is unique, memorable and adorable? Our readers approve of Baby Bloomers for the best pink and blue selection in town – you're guaranteed to hear a chorus of oohs and aahs.
Second – Ragamuffin Children's Boutique
Third – Southern Belles
BEST BOARD SHOP
Don't sit around the house feeling bored – get your feet ON a board instead. And whether you prefer land or water as your method of travel, our readers say that Parrot Surf & Skate has the perfect board to put beneath your feet.
Second – Odyssey Board Shop
Third – Half Moon Outfitters/Sealand Adventure Sports/Time Out Sports/Play it Again Sports (Tie)
BEST BOUTIQUE
Let's say you need a super chic outfit to wear to a hip new restaurant with your extraordinary date. This is not the time to find any old outfit at a big-box store – instead, join our readers at Teal: A Swanky Boutique for one-of-a-kind threads.
Second – Copper Penny
Third – II Brunettes
BEST BRIDAL STORE
When you think about it, the aisle you stroll down on your wedding day pretty much doubles as a runway – so you and your party had better wow the audience. No worries; Jean's Bridal has everything you and our readers need to say "I do" in a fashionable setting.
Second – White
Third – Gown Boutique of Charleston
BEST CHILDREN'S CLOTHING
Face it: kids have to look good on the playground, just like you have to look good at the office. So don't send them out into the world looking sub-par – buy them cute outfits at Ragamuffin Children's Boutique, recommended by our readers and their sharp-dressed kids.
Second – Southern Belles
Third – Shrimp & Grits Kids
BEST COCKTAIL/DRESS ATTIRE
Do you seize with panic at the words "black tie" written on an invitation because the last formal outfit you purchased was in the 1990s? Well, then, join our readers at Gwynn's of Mount Pleasant and get spruced up for 2016. You might want to update your CD collection, too.
Second – Copper Penny
Third – Belk
BEST CONSIGNMENT CLOTHING
Around Mount Pleasant, one chick's trash is another chick's awesome wardrobe because we, along with our readers, shop at Uptown Cheapskate. It's just like scoring items from your best friend's closet – except, be honest, you don't have this many friends.
Second – Angels and Rascals/ Butterfly Consignment (Tie)
BEST CONSIGNMENT FURNITURE
Where are you going to stow your coziest sweater, best silverware or family photos? For that matter, where will you put your feet up or place your glass of iced tea? For unique answers to these questions and others, our readers suggest visiting Next to New.
Second – Coleman Collection/ Mount Pleasant Mall (Tie)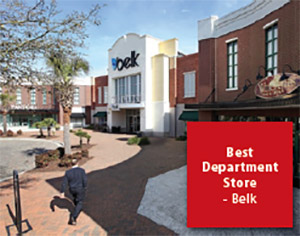 BEST DEPARTMENT STORE
Sometimes I need a whole new life, from my lipstick to my bedsheets, and I know without a doubt that I can find it at Belk. Our readers think they're winners in every department, whether you're shopping for the new or the old you.
Second – Gwynn's of Mount Pleasant
Third – Kohl's
BEST FISH AND TACKLE SHOP
I don't fish much, but I have to report that I like visiting Haddrell's Point Tackle and Supply. Where else can I go for a batch of fresh crickets to feed to my friend Ava's pet toads? Plus, our readers voted them best, so I doubt anyone would find my devotion fishy.
Second – The Charleston Angler
Third – Atlantic Game and Tackle
BEST FLORIST
As a single gal, I often woo myself with flowers. Nothing cheers me up better than a bounty of colorful blooms and a copy of Mount Pleasant Magazine on my coffee table. For your own bouquet of bliss – or to treat someone else you love – our readers say Buy the Bunch has awesome flower power.
Second – Belva's Flower Shop
Third – Out of Hand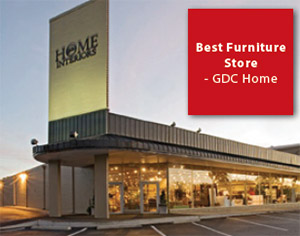 BEST FURNITURE STORE
So you just became an empty nester and you want to celebrate with some sharp corners, plush fabrics and snow-white chairs? Our readers say you'll score the pieces you always dreamed of at GDC Home. Just don't be surprised when your birdies come back to the new and improved nest for a spell.
Second – Celadon
Third – Stuckey Brothers Furniture of Mount Pleasant
BEST GARDEN CENTER
Read our tulips: According to our readers, Abide-A-While is the place to go when you'd like to plant new seeds in life and watch them grow tall. And no worries if you lack a green thumb – they have plenty of hardy ones to choose from, too.
Second – Lowe's
Third – Hidden Ponds Nursery
BEST HARDWARE STORE
Let's say your kid wants a homemade playhouse and you have a string of Saturdays available to build her one. Our readers urge you to visit Royall Ace Hardware to nail your plans together. They'll sell you a hammer, too.
Second – Lowe's
Third – Sweetgrass Ace Hardware
BEST HOME GOODS
What if tonight is your big dinner party and you suddenly realize you need new glassware? A red pillow to accent the sofa? Or a lamp that casts flattering light on your date? Head to Marshalls, where our readers shop for chic décor. Will your guests know your secrets? Maybe, if they live around Mount Pleasant.
Second – Kirkland's
Third – GDC Home
BEST JEWELRY
Attention, fellas: When Beyonce sang "put a ring on it," she didn't mean one that came out of a 25-cent gumball machine. She meant one from an established, local jewelry store with great service and selection, just like Loy Harn Jewelers. Apparently, they've been decorating the ladies who read Mount Pleasant Magazine for years.
Second – Polly's Fine Jewelry
Third – Skatell's
BEST LIQUOR STORE
So your job, relationship or faith in God is on the rocks? Sounds like you need a trip to Bottles Beverage Superstore, stat. Our readers say your cup will runneth over with new inspiration in no time. Just make sure you find your inspiration responsibly.
Second – Clarey's Liquors
Third – Palmetto 80 Liquors
BEST MENSWEAR
When ZZ Top sang "Every girl's crazy bout a sharp-dressed man," the gents in Mount Pleasant were luckily paying attention. As a result, our readers check into the Belk Men's Store for a dapper look that we ladies approve of.
Second – Gwynn's of Mount Pleasant/Jos. A. Bank (Tie)
BEST PLACE TO BUY A BOAT
The Lowcountry is a playground of water, and those of us who love water head to Seel's Outboard for the right boat to navigate our ocean, harbor, rivers and streams. After all, life in Mount Pleasant is but a dream.
Second – Hall Marine
Third – Longshore Boats
BEST PLACE TO BUY A CAR
Letting someone drive your car is a sure sign you love them, as the song goes. But letting someone drive your car you bought at Baker Mercedes Benz of Mount Pleasant? Our readers say that that's a sign of happily ever after.
Second – Lowcountry Volkswagen
Third – Mount Pleasant Chevrolet
BEST PLACE TO BUY A GIFT
They say that when it comes to gift giving, it's the thought that counts. And if you want your recipients to know that you are thinking hard about what they want the most, go to Palmetto Moon, where our readers shop for the perfect present.
Second – Zinnia
Third – Gwynn's of Mount Pleasant/Raffia Accents & Personalized Gifts (Tie)
BEST RETAIL CUSTOMER SERVICE
There's nothing worse than wandering a store aimlessly, trying to figure out where the heck the fitting rooms or the formalwear sections are. But that never happens at Gwynn's of Mount Pleasant. Our readers tell us they're bound to ask if they can assist you as soon as you step foot inside.
Second – Belk
Third – Baby Bloomers/Henry & Eva/Kohl's (tie)
BEST SHOE STORE
Cinderella's shoes changed her entire destiny, and our readers suggest the Designer Shoe Warehouse for your own life-changing pair. Plus, you'll be able to wear them after midnight, and you'll never have to share them with family members (unless you want to).
Second – Copper Penny Shooz
Third – Belk
BEST SPORTING GOODS
We're guessing that the folks at Dick's Sporting Goods were good sports about winning this year. They probably shook hands with all the second and third place winners – even the losers. So it's no surprise that our readers voted them the best place to get prepped for a game.
Second – East Cooper Sporting Goods
Third – TrySports
BEST SWIMWEAR
The people who live in East Cooper tend to have a wardrobe of swimwear, from cruise ready bikinis to family friendly tanks. And according to our readers, if an occasion on the water presents itself and the perfect suit is missing, Belk is the place to find it.
Second – Drift
Third – Athleta/Parrot Surf & Skate (tie)
BEST THRIFT SHOP
Ugly sweater parties. Halloween costumes. Pretending that you ran a race and bought a t-shirt when you slept through it. Goodwill can take care of all these and then some. That's why our readers voted them the best place to drop off donations and score a new-to-you treasure.
Second – Habitat for Humanity
Third – Mount Pleasant Mall
BEST TOYS
Our readers secretly don't want to grow up, which is why they are more than happy to visit Wonder Works along with their children. With fun and educational stuff that will entertain everyone for hours, it's easy to forget the bills for a while – until the late fees roll in, that is!
Second – Hollipops Fine Toys & Gifts
Third – Learning Express
BEST WOMEN'S ACCESSORIES
Coco Chanel, one of fashion's classic icons, urged ladies to always remove one accessory before leaving the house. But our readers know if Coco had shopped at Versona, she would have told us to pile it on. With so many choices, who could narrow it down?
Second – HandPicked
Third – Gwynn's of Mount Pleasant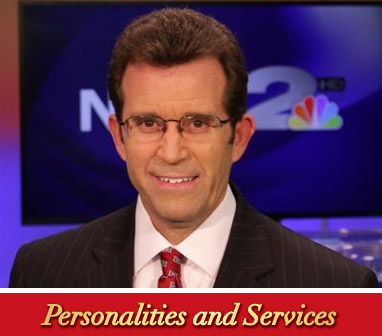 BEST AUTO REPAIR BUSINESS
Your car is a trusty steed that takes you from Point A to Point B. So when something goes wrong with it, you need someone equally trusty to make things right. Our readers tell us East Cooper Auto Pros will get that motor purring in no time – we know you can't wait to get on the road again.
Second – Automotive Excellence
Third – Hudson's Import Service
BEST ASSISTED LIVING FACILITY
Assisted living is only one component of the Franke at Seaside experience, but it's a key one. This meticulously designed and professionally staffed facility is organized to help residents live at the maximum level of independence possible.
Second – Sandpiper Village
Third – Somerby of Mount Pleasant
BEST ATTORNEY
"Big Business" should be Pflug Law Firm's middle name. They're tops in areas including commercial real estate, the environment, employment and labor, corporate and limited liability, and civil litigation. Suing over your neighbor's barking dog? Probably not.
Second – Harvey & Vallini, LLC
Third – Emily G. Johnston family law
BEST AUTO GLASS COMPANY
There's something about damaged auto glass that makes people crazy – a pitted or cracked windshield, a smashed door window, a stemless martini glass. Glasspro fixes them all to perfection and faster than you'd imagine possible. Except the martini glass. No one should drink and drive. At least not martinis.
Second – Lowcountry Auto Glass
Third – AAA Carolinas
BEST BODY SHOP
Whether you've been in a fender bender or you're looking to paint your new Lamborghini Chartreuse, East Cooper Paint & Body Shop can get the job done. Additionally, they maintain great relationships with all the major insurance companies so they can help get your job done quickly and painlessly.
Second – Ascue's Auto Body and Collision Center
Third – Mt. Pleasant Collision Center
BEST CAR WASH
Liquid Highway sounds like a great name for a canal. In Mount Pleasant, it's the place to clean your ride, with one of their economy washes or a full-on detailing. If your Rolls is already sparkling, just drop by and hang out in their fabulous waiting room. The fish tank is mesmerizing.
Second – Cactus Car Wash
Third – Americana Car Wash & Detailing
BEST CHILD CARE
There's a lot of everything for your child at Sunshine House, from infant and toddlers through pre-school and school-age. Nothing is more important to your little loved ones than getting a terrific start in life and finding a place that offers quality care and where education is paramount.
Second – Kids Play Garden
Third – Children's Discovery Center/Children's Center at Carolina Park (tie)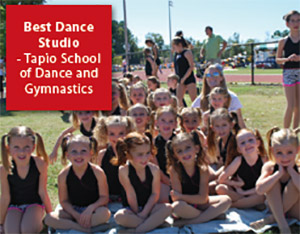 BEST DANCE STUDIO
When it comes to mastering the art of terpsichore East of the Cooper, Tapio School of Dance and Gymnastics pirouettes to the top with its small classes and traditional approach. From neophytes to seasoned veteran dancers, your star-to-be can count on individualized attention from trained professionals.
Second – Creative Edge Dance Center
Third – Dance Carolina
BEST ELECTRICIAN
If there's one household project the average homeowner should never try, it's messing with things electrical. Always turn to a professional such as Frampton Electric for these often hazardous and occasionally deadly tasks. Changing a light bulb? O.K. Rewiring your entire house? Don't even think about it.
Second – Mount Pleasant Electric
Third – McClellan & Claiborne/Osborne Electric (tie)
BEST FINANCIAL PLANNER
A wise man once said that there are two kinds of people in Mount Pleasant – well-off retirees and everyone else who hopes to become a well-off retiree. Edward Jones gets high financial marks from readers of Mount Pleasant Magazine, ranking third overall and first through agent Philip Cingolani.
Second – E & R Wealth Management
Third – Edward Jones
BEST GYMASTICS FACILITY
If you don't know a Shaposhnikova from a side aerial or a Kolman from a kip, drop by Tapio School of Dance and Gymnastics and find out. Better yet, bring your budding Nadia Comaneci to learn either competitive or non-competitive gymnastics in a pleasant, safe environment.
Second – GymMasters Gym Academy
Third – The Little Gym/Rock Solid Gymnastics (tie)
BEST HAIR SALON
The Bard wrote, "Vanity, thy name is woman." Here in Mount Pleasant, Vanity is Kim Coleman, who established Vanity Salon a decade ago. It quickly became the go-to place not only for "routine" hair and makeup but for bridal and special events styling as well – even spray tanning.
Second – Stella Nova Spa Salon
Third – DonVia Salon
BEST HEATING AND AIR COMPANY
Unlike people, when it comes to your heating and air unit, you want it to blow hot and cold. And if it doesn't? You can call C & C Myers Heating & A/C according to our trusted readers. Soon that perfect Hawaii-esque temperature will be yours again.
Second – Carolina Custom Air
Third – Austin Air LLC
BEST HOME CLEANING SERVICE
You've probably heard of organic produce, organic chocolates and even organic coffee. But have you ever heard of organic house cleaning? Meet Maid Pure, a company that will leave your abode immaculate without using harsh, toxic materials. Try them, then invite Ralph Nader over for dinner.
Second – Molly Maid
Third – Mount Pleasant Cleaning Technicians/Have It Maid (tie)
BEST HOTEL
Within living memory, the term "Mount Pleasant hotel" would have been an oxymoron. Today, there are numerous places where a traveler (or a not-so-close friend or relative) can lay his or her head comfortably in our town. Rating these excellent hostelries is a tough task but one our readers took to with gusto, citing Comfort Suites at the IOP Connector as the top place to stay.
Second – Hampton Inn and Suites
Third – Wyndham Garden
BEST INSURANCE AGENT
Woody Allen once speculated that the worst torture in the world would be to be sealed in an underground box with an insurance agent. Clearly, Mr. Allen never met the man behind Billy Swails State Farm. Former councilman; former mayor; current chairman of the Charleston County Aviation Authority; great guy. Maybe Woody was wrong.
Second – Sam Schirmer
Third – Jack Tankersley
BEST INSURANCE COMPANY
If Billy Swails is Mount Pleasant's best insurance agent, it kind of makes sense that his company, State Farm, would be the first choice of our voters as well. When the results came in, we doublechecked them. Then we even "discount double-checked" them.
Second – Atlantic Shield
Third – Allstate
BEST INTERIOR DECORATOR
"Lowcountry Chic" is the signature style of CHD Interiors, the top vote-getter in Mount Pleasant among custom interior design firms. While embracing the casual Lowcountry lifestyle, CHD helps clients use traditional and contemporary designs to craft quality living spaces that reflect their personalities and individual styles.
Second – Joy Lang
Third – Domain Interiors & Design
BEST KENNEL
Pampering a pet rises to new heights at My Three Dogs, where canine companions can play indoors or out, go for a refreshing swim or just kick back with their new four-legged friends in air-conditioned comfort. Maybe whoever called this "a dog's life" was right!
Second – Paws in Paradise
Third – Pooch Palace
BEST LANDSCAPER
Customized lawn maintenance programs; landscape design and planting; pruning, tree and palm trimming; debris removal; irrigation installation and repairs. The Lawn Rangers offer all this and more, plus a name that's a tongue-in-cheek pun.
Second – Long Point Services
Third – Palmetto Green
BEST LOAN OFFICER
The old saying goes, "neither a borrower nor a lender be." But Wes Sellew has never paid attention to that. He loves lending money to home buyers, according to our readers. And it's clearly working out for everyone involved.
Second – Robert Tennyson, CresCom Bank
Third – Andy Collier, DHI Mortgage/Lorcan Lucey, Lucey Mortage (tie)
BEST LOCAL CELEBRITY
Just like Hollywood, Charleston and Mount Pleasant have A-listers who walk among us. And of those A-listers, our readers love Darius Rucker in particular for his laid-back attitude and undeniable talent. In fact, those people in Hollywood should take lessons from him.
Second – Bill Murray
Third – Brooke Ryan/Rob Fowler (tie)
BEST NAIL SALON
There may be other topics that more women "beg to differ" about than the virtues of where they get their nails done, although probably not many. But scores of online reviewers and Mount Pleasant Magazine's readers cut to the chase. East of the Cooper, it's Princess Nails and Spa.
Second – Nails So Dep!
Third – Silver Nails & Spa
BEST NONPROFIT
East Cooper Community Outreach – ECCO – has become such an important symbol of caring in East Cooper that it's virtually impossible to imagine living without it. Each year ECCO serves more than 4,500 families with basic needs, health care and more.
Second – East Cooper Habitat for Humanity
Third – Shem Creek Fisheries
BEST PEST CONTROL COMPANY
Life East of the Cooper could hardly be more perfect, except for one thing: the bugs. In our Southern paradise we've got termites, bedbugs, mosquitoes, palmetto bugs and zillions of "no see 'ums." That's where outstanding pest control companies such as East Coast Pest Control make all the difference.
Second – Mosquito Joe
Third – Buzz Off
BEST PET GROOMER
There is no shortage of ways to treat your dog more like a four-legged child around here. For the real royal pooch treatment, our readers insist that aFORTable Grooming is the best in town. They'll have your pup looking show-dog ready in no time.
Second – My Three Dogs
Third – Pleasant Paws Dayspa
BEST POOL AND SPA COMPANY
Atkinson Pools and Spas considers itself the Lowcountry's only full-service swimming pool and spa provider, and for more than 30 years they've been a leader in the field. The company prides itself on using the highest quality materials and handling every aspect of each pool or spa project.
Second – Leslie's Pool Supplies
Third – Lowcountry Pool House
BEST PLACE OF WORSHIP
Feel the need to sing a hymn of praise? Then join our readers at East Cooper Baptist Church and kick off your Sunday festivities. You'll leave feeling renewed and ready for the week.
Second – Christ Our King Catholic Church
Third – Christ Episcopal Church
BEST PLACE TO GET A MORTGAGE
Shelter is one of those basic needs in life, and Mortgage Network of Mount Pleasant, according to our readers, is equipped to meet not only your needs but also your wants. Well, some of your wants, anyway. For the others, you might want to ask your spouse or your parents.
Second – DHI Mortgage
Third – Lucey Mortgage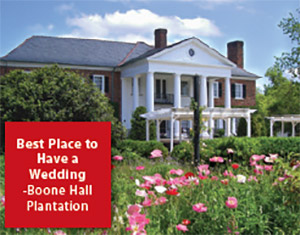 BEST PLACE TO HAVE A WEDDING
You've found the man (or woman) of your dreams. The photographer of your dreams. The cake baker of your dreams. So make it extend to the venue and take this tip from our happily hitched readers: Boone Hall Plantation will complete the fairy tale in your mind.
Second – Alhambra Hall
Third – Dunes West Club
BEST PLACE TO HOLD AN EVENT
Family reunions, graduations, bar mitzvahs and other gatherings of the human race are much better with a beautiful view of the Lowcountry. That's why our readers chose Alhambra Hall as the place to book for all your occasions. But whittling down the guest list is still up to you.
Second – Boone Hall Plantation
Third – Mount Pleasant Memorial Waterfront Park
BEST PLUMBER
Water inside the home is fine, provided it is contained within a whirlpool tub, fish tank or sink of warm suds. But when the water is not fine, our readers advise to give Coastal Plumbing and Gas a call. They'll handle it so you can tuck your high-water jeans back into the drawer.
Second – Atlantic Plumbing/Harrington Plumbing/Heins Plumbing (tie)
BEST PRIVATE SCHOOL
When people who live East of the Cooper are asked what they love most about life in these parts, they inevitably name "great schools!" as part of that list. Likewise, when we ask our readers to name the best private education that East Cooper has to offer, Palmetto Christian Academy tops that list.
Second – Christ Our King-Stella Maris
Third – Bishop England
BEST PUBLIC SCHOOL
As public schools go, Wando High School is known for offering a lot more than just "readin' ritin' and rithmatic." Voted best by our readers not only for academic but also professional preparation, this is one school that will make sure your kid won't move into your basement after graduation.
Second – Jennie Moore Elementary
Third – Laurel Hill Primary
BEST RADIO PERSONALITY
Despite the new forms of technology that constantly debut, radio is a perennial favorite for our readers, who all appreciate the local flavor and voice of DJ Brooke Ryan. There's our proof that video did not kill the radio star!
Second – Tanya Brown
Third – The Bert Show
BEST RADIO STATION
Whenever I ask people what they listen to, they always reply with "Oh, you know, everything." And I take that to mean that they listen to the new Mix 96. Our readers say it's the best for hearing everything from Bruno Mars to Gwen Stefani.
Second – WEZL
Third – 105.5 The Bridge
BEST REAL ESTATE COMPANY
Your house is where you hang your hat, and you can hang it even sooner thanks to Carolina One's diligence in selling you a home – or selling yours. Our readers say their door is always open.
Second – Berkshire Hathaway
Third – The Cassina Group
BEST REAL ESTATE TEAM
Teamwork isn't just for sports. It's also for houses. And the Caleb Pearson Team was voted best by our readers. Why have just one professional join you on your home hunt when you can have an entire crew?
Second – Greater Properties Charleston
Third – Dede Warren and BV Messervy/Healthy Realty
BEST REALTOR
You know the warm, fuzzy feeling you get when you find the perfect home or sell yours to the perfect buyer? Caleb Pearson knows it, too – and he knows where to get a fix. So call him for a dose of home buying and selling bliss.
Second – Anton Roeger/B.V. Messervy/Dan and Laura Pape (tie)
BEST TANNING SALON
In the Lowcountry, we're fortunate to have sunny days most of the year. But in case it gets cloudy, we have Ultra Tan. Thus, there are no excuses for showing up to a party looking pasty. Just ask our readers.
Second – Sun Station
Third – Planet Fitness
BEST TV PERSONALITY
We love our Netflix, Amazon and other television services, but we still tune into good ole network TV to get our dose of Rob Fowler along with our readers. He lets us know the weather with a constantly warm, sunny disposition. And more often than not, the weather follows suit.
Second – Dean Stephens
Third – Josh Mathers
BEST VETERINARIAN
Nobody greets you at the door and snuggles you on the sofa quite the way your pets do. So when they're feeling poorly, show them that same love and take them to Pet Vet. Our readers say you'll both be feeling good in no time.
Second – Park West Veterinary Associates
Third – Advanced Animal Care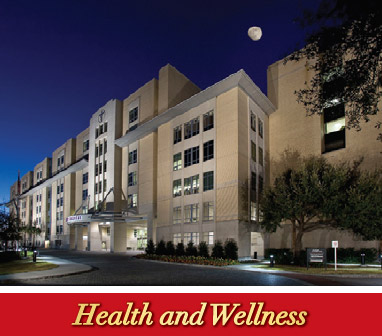 BEST ALLERGIST
How are you supposed to stop and smell the proverbial roses if you can't quit sneezing and sniffling? Don't fret – our readers told us that Dr. Bruce Ball can help you. Just wipe your watery eyes, get out the phone and give him a call.
Second – Dr. Ned Rupp
Third – Dr. Thomas Murphy
BEST AUDIOLOGIST
Your ears are essential for jamming to tunes, enjoying conversation with family and friends and listening to the birds sing. The friendly staff at Advanced Hearing Care understands this – and will work to make sure your ears are in peak shape. I guess you could say they hear you.
Second – Charleston ENT
Third – MUSC Health East Cooper
BEST HEARING AID
Haven't heard birds chirping in a while? Wondering why Black Sabbath sounds more like an easy listening band? Get out of those hearing doldrums and come into the digital age with a custom-fitted hearing aid from Advanced Hearing Care. With it, you can wipe "what?" out of your vocabulary.
Second – Zounds Hearing of Charleston
Third – Daniel Island Hearing Center
BEST CHIROPRACTOR
Dr. Brian Class is a dedicated chiropractor practicing "holistic and alternative medicine," which, loosely translated, means he treats more than your spine – although he's great at that as well. Listen for him weekends on his popular "Maximized Living" radio show and learn how to treat your body like those of the Olympic athletes he works with.
Second – Drs. Gina and Michael Courson
Third – Dr. Ed Rak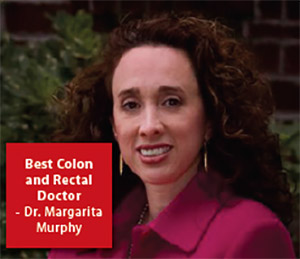 BEST COLON AND RECTAL DOCTOR
A partner in Gastrointestinal Surgical Specialists, Dr. Margarita Murphy is one of only two female colorectal surgeons in the Lowcountry. She is a passionate advocate for young girls considering medical careers and encourages everyone with any concerns to seek medical attention for colon or rectal problems.
Second – Dr. Kerry Hammond
Third – Dr. Jeffrey Joyner
BEST DENTIST
You've seen Pleasant Family Dentistry in the news providing free dental treatment to 100 needy patients in one day. Now, find out how they treat every patient with compassion, caring and the highest professional standards.
Second – Water's Edge Dentistry
Third – Crossland Dental Associates
BEST DERMATOLOGIST
Dr. Marguerite Germain seems to win a lot of awards, and now here's another one! Readers named her and her practice best in town in a wide range of services, from cosmetic and medical dermatology to laser surgery to dermal fillers, Botox and much more.
Second – Dr. Sam Stafford
Third – Dr. Leslie Davidson
BEST EYE DOCTOR
Whether you're a baseball umpire or a local resident having difficulty seeing the game on TV, Dr. Brad Bodkin and the optometric specialists at the Vision Center at Seaside Farms are the people to see when you start hearing that you ought to have your eyes examined.
Second – Dr. David Eulau
Third – Dr. Brad Majors
BEST FITNESS CENTER
In Mount Pleasant, East Shore Athletic Club offers one-stop fitness with high-tech equipment, exercise classes, personal training and more. And, with four great locations around town, the excuse that you'd work out but the gym is too far away doesn't hold water – or energy drink.
Second – Planet Fitness
Third – Ecofitness
BEST GERONTOLOGIST
Just like with friends, the family members who stick around as the years go by are valuable. Show them you feel that way by recommending Dr. Rex Morgan as a gerontologist. Our readers say he'll treat your family like his own.
Second – Dr. John Kleckley/Dr. Stephen Murk (Tie)
BEST HOSPITAL
It's good to have a good hospital nearby – even better if it's in your backyard. It would have to offer inpatient and outpatient surgery, an intensive care unit, a 24-hour ER, home-like labor and delivery suites and more. Which Roper St. Francis Mount Pleasant Hospital does.
Second – East Cooper Regional Medical Center
Third – MUSC East Cooper
BEST LASIK SURGEON
If you haven't heard of Dr. Kerry Solomon, try listening to the radio. That's because you might not be able to read about him or see him on TV without the Lasik surgery he's so well-known for. It offers freedom from eyeglasses or contacts while promising better vision all around.
Second – Dr. David Vroman
Third – Dr. George O. Waring IV
BEST OB/GYN
Remember in those old movies when fathers-to-be paced nervously outside the room where their baby was being born? Our readers think that if Dr. Bridget Williamson had been their OB/GYN, they would've been relaxing in a chair instead. That's how good she is.
Second – Dr. Karen Hallmark
Third – Dr. Delinda Terry
BEST ORAL SURGEON
What can you say about an oral surgeon whose name sounds as if it would be more at home on a movie marquee than on a dental school sheepskin? Well, for one thing, you might say he's likely the best at what he does. That's what our readers think about Dr. Courtney Shelbourne.
Second – Dr. Matthew Barefoot
Third – Dr. Philip Prickett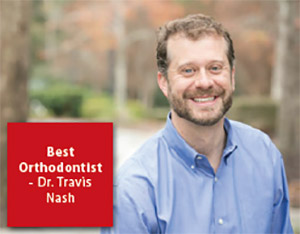 BEST ORTHODONTIST
In Mount Pleasant, when it comes to helping patients achieve and maintain a beautiful, healthy smile, Dr. Travis Nash is your man. Plus, if you want to take a field trip, you can visit his James Island office, too.
Second – Dr. Jed Kelley
Third – Dr. Roberta Gardner
BEST ORTHOPEDIC SURGEON
Have you been lying around in bed, unable to extend your limbs to the floor? Call up Dr. John Graham Jr., our readers' pick for Best Orthopedic Surgeon. You'll be back to tap dancing in no time.
Second – Dr. Billy Estes
Third – Dr. William Carroll
BEST PEDIATRICIAN
When your kid doesn't feel well, he or she will let you know. And when you need a doctor, our readers are there to let you know to call Coastal Pediatric Associates. They'll get your child off the couch and back to school so you can turn off Nick Jr. and watch your soaps in peace.
Second – Mount Pleasant Pediatrics
Third – Parkwood Pediatric Group
BEST PHYSICAL THERAPIST
If you find yourself struggling to do the Hokey Pokey properly lately, our readers suggest a visit to Imagine Physical Therapy. They'll have you back to moving and grooving soon enough, and you won't have to embarrass yourself at any more dances.
Second – Rehabilitation Centers of Charleston
Third – Atlas Physical Therapy
BEST PLASTIC SURGEON
Breast surgery, body contouring, facial rejuvenation, Botox, chemical peels, weight loss and more. When it comes to accentuating your curves, enhancing your figure and providing a more youthful appearance, Dr. Jack Hensel at Lowcountry Plastic Surgery Center does it all. Their special bridal packages will have you looking "picture perfect" on your wedding day.
Second – Dr. Thomas Funcik
Third – Dr. Patrick O'Neill
BEST PRIMARY CARE DOCTOR
Sore throat? Stomach ache? Or feeling fit as a fiddle but in need of a checkup? For all of the above (or something else), our readers voted Dr. John Knepper as the primary care doctor to call. He'll make it all better.
Second – Dr. Lee Allison
Third – Dr. John Rowe
BEST URGENT CARE
Health First has four Lowcountry locations, but the one at Highway 17 and Route 41 is the one our readers like the most. Inspiration for the mini-chain that offers primary, urgent, emergent and pediatric care came from a sermon at Seacoast Church. Take two aspirin and say amen to that!
Second – Doctors Care
Third – MUSC
BEST UROLOGIST
One patient said, "Love, love this doctor! Personable, caring, knowledgeable. Excellent bedside manner." Another said, "I will be referring him to my family and friends." You just can't buy recommendations like these. That's why Dr. Alan Fogle is rated tops in town.
Second – Dr. Dennis Kubinski
Third – Dr. David W. Brandi
BEST WEIGHT LOSS PROGRAM
We're fortunate to have abundant choices for food and drinks in East Cooper. And when we've overindulged, we're lucky to have Lowcountry Beauty and Wellness Spa, according to our readers. Their weight loss program will get us back in our skinny jeans just in time to go out again.
Second – Weight Watchers
Third – Metabolic Medical Center
BEST YOGA STUDIO
If you saved all the drama for your mama and now both of you are totally stressed out, sign up for a mother-daughter session at Bikram Yoga. And next time, spare your poor mother those details. That's what husbands are for.
Second – Charleston Power Yoga
Third – Gaea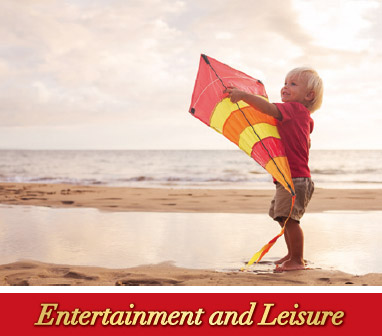 BEST ANNUAL EVENT
In most parts of the world, the post-holiday slump in January is very real, and no one looks forward to that time of year. But not in Mount Pleasant, where our cheerful readers get ready to suck and slurp at the beloved Lowcountry Oyster Roast. The fun never ends around here!
Second – Blessing of the Fleet
Third – The Mac Off
BEST APARTMENT COMMUNITY
If a one- or two-bedroom apartment meets your needs and you want a new home in a golf-side development with plenty of amenities, Thickett Apartments is calling out to you. In addition to outstanding design,this community offers a fitness center and a swimming pool, and pets are welcome.
Second – Belle Hall Apartments
Third – The Boulevard
BEST PLACE TO PUT YOUR BOAT IN THE WATER
There's no wrong place to put your boat in the water, but Shem Creek, according to our readers, is the right place. You're bound to run into friends, soak up plenty of ambience and maybe enjoy some bird sighting before you even get on board.
Second – Remley's Point
Third – Sullivan's Island
BEST CONCERT VENUE
Our readers say there's no better place to enjoy performances by some of the most popular acts in the world than at what was once known as the Family Circle Cup Tennis Center. Its name has changed to Volvo Cars Stadium, but fortunately, the quality of a good time to be had won't change.
Second – Boone Hall Plantation
Third – Awendaw Green
BEST CUSTOM BUILDER
Emerald/D.R. Horton has always promised affordable new homes built with unmatched efficiencies and uncompromising quality. The proof of that pudding – or, in our case, those grits – is on view at Mount Pleasant's newest residential community, Oyster Point, which offers "a unique opportunity to live near the last remaining Civil War fortification" in the Lowcountry.
Second – David Weekley Homes
Third – Structures
BEST KIDS ACTIVITY
Kids are known for making boxes into playhouses and mud into cake batter – but even kids need a structured activity sometimes. When that happens, head to Blackbeard's Cove Family Fun Park. Our readers think you'll have a good time, too, without any mud involved.
Second – Sky Zone
Third – Boone Hall Events
BEST MOVIE THEATER
Hats off, literally, to a great place to enjoy really good food and equally outstanding films. Better yet, raise a toast to Cinebarre, whose name hints at this venue's full-service bar! Food, drink, fine entertainment – all that's missing is plenty of parking. Oh yeah, it has that, too.
Second – Palmetto Grande
Third – Mount Pleasant Waterfront Park Pier
BEST NEIGHBORHOOD FOR FAMILIES
A good part of Park West's appeal is a "village" quality. There's a swim and tennis club, all manner of recreational opportunities, restaurants, shops and schools within its landscaped confines. This community boasts that you could live your life happily without ever traveling on nearby Route 17. Unless, of course, you want to go anywhere else.
Second – Oyster Point
Third – The Old Village
BEST NEIGHBORHOOD FOR RETIREES
No bivalve represents the Lowcountry better than the noble oyster, so retirees should be "shellfish" and snap up the homes at Oyster Point, a community with the affordable prices and excellent amenities to make anyone's golden years shimmer! No shucking required!
Second – Dunes West
Third – Park West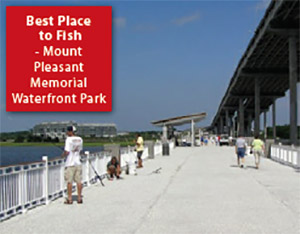 BEST PLACE TO FISH
Where are the fish biting? We aren't sure we can tell you. But we can tell you that our readers voted Mount Pleasant Memorial Waterfront Park as the best spot to cast a line. It's the kind of place where even if you don't catch anything but a sunset, you'll go home satisfied.
Second – Pitt Street Bridge
Third – Shem Creek
BEST PLACE TO FLY A KITE
If someone calls you "flighty," or says "your head is in the clouds," it can only mean one thing – you're ready to head to Sullivan's Island along with the rest of our readers, launch a colorful kite into the sky and watch it soar.
Second – Isle of Palms
Third – Alhambra Hall
BEST PLACE TO GO FOR A RUN
Let's say your car breaks down, your niece permanently borrows your skateboard and you have no other means of transportation except your two feet. Well, our readers suggest preparing for such scenarios with regular sprints across the Arthur Ravenel Jr. Bridge. It'll keep that God-given vehicle in shape!
Second – Old Village
Third – Sullivan's Island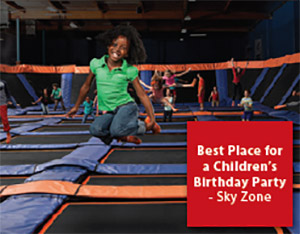 BEST PLACE FOR A CHILDREN'S BIRTHDAY PARTY
Fun, fitness and flying through the air are what Sky Zone is built on. Is this place great for kids? One guest observed unsolicited, "I felt my 5-year-old was safe because the staff kept an eye out to ensure the older, larger kids didn't get too close."
Second – Blackbeard's Cove
Third – Teacups and Trucks
BEST PLACE TO HAVE A PICNIC
We won't judge you based on whether your picnic basket contains fresh baguettes, organic grapes and brie – or just a couple of sandwiches slapped with bologna and American cheese slices. We'll just tell you that our readers say Mount Pleasant Memorial Waterfront Park is the best place to dine in open air.
Second – Palmetto Island County Park
Third – Pitt Street Bridge Park
BEST PLACE TO MEET SINGLES
Charleston Wine Pairings offers singles opportunities to meet like-minded men and women in safe, fun environments that promote romance! If you think you're falling for a potential partner who complains that the sommelier isn't offering Ripple, you'll know it's time to move on.
Second – SOL Southwest Kitchen + Tequila Bar
Third – Red's Icehouse/The Shelter (tie)
BEST PLACE TO PADDLE BOARD
Paddle boarding is a hot trend that has caught on well in the Lowcountry, and those who want to be on trend can visit Nature Adventure Outfitters on Shem Creek for professional paddle boarding guidance. You'll be using hip lingo like "SUP" in no time."
Second – Ocean Fitness/Odyssey Board Shop/SUP (tie)
BEST PLACE TO GOLF
This Arthur Hills-designed, 6,871-yard par 72 layout has garnered top marks from Golf magazine, Golf Digest, Golfweek and now Mount Pleasant Magazine voters. Dunes West's magnificent course never plays the same way twice, and its marshes, creeks and bunkers present challenges to novices and pros alike.
Second – Patriots Point Links
Third – Charleston National Golf Club/Wild Dunes Resort (tie)
BEST PLACE TO PLAY TENNIS
With 10 lighted, meticulously maintained courts and programs including private lessons, group lessons and league play, The Tennis Center at Dunes West provides great play for kids and adults at all skill levels. Find out how to release your inner Djokovic or Williams. Either Williams!
Second – Family Circle Tennis Center
Third – Live To Play Tennis Club
BEST PLACE TO RIDE A BIKE
Here's a riddle. What involves two wheels, a seat, handlebars, terrific views, fresh air and friendly neighbors? A bike ride through the Old Village of Mount Pleasant, which our readers voted as the best place to shout "Look Ma! No hands!" Just remember your helmets.
Second – Isle of Palms
Third – Palmetto Islands County Park
BEST PLACE TO WATCH SPORTS ON TV
If your favorite TV channel is PBS, and your favorite food is white truffles, this high decibel eatery is not for you. If you love beer, wings, great bar food and rooting for your favorite teams on TVs both indoors and out, well, pull up a chair and cheer at Wild Wing Café.
Second – King Street Grille
Third – Big Game Bar & Grill
BEST PLACE TO WALK YOUR DOG
Dog walking is an underrated art form. It requires being friendly to other owners, courteously picking up poop with a plastic bag and not letting your dog run amok. And walking your dog on the Isle of Palms, according to our readers, will make you feel like you're inside a work of art for sure.
Second – Palmetto Islands County Park
Third – Sullivan's Island
BEST PLACE TO VIEW THE BRIDGE
The big, famous cities of the world always pride themselves on their beautiful skylines, and the Ravenel Bridge just happens to be the Lowcountry's unique skyline. What better place to admire it than from our own Mount Pleasant Memorial Waterfront Park? It's guaranteed to be Instagram-worthy.
Second – Patriots Point
Third – On the bridge
BEST PLAYGROUND
The kids will be more than happy to turn your living room into a playground – but why let them do that, when a perfectly good one exists at Mount Pleasant Memorial Waterfront Park? Then they can leap over something besides your coffee table and swing from something other than your chandelier!
Second – Alhambra Hall
Third – Palmetto Islands County Park
BEST PUBLIC BEACH ACCESS
The beach is a luxury all its own, but when you want that luxury to include clean restrooms, picnic tables, swings and a parking lot, our readers strongly suggest a day at the Isle of Palms County Park.
Second – Isle of Palms Front Beach
Third – Station 22 at Sullivan's Island
BEST VOLUME BUILDER
D.R. Horton homes are everywhere in Mount Pleasant, from RiverTowne to Park West and from Tidal Walk to Oyster Point. This quality builder offers three-bedroom to five-bedroom homes geared to meet just about every buyer's needs!
Second – David Weekley Homes
Third – Lennar Homes