We are thrilled to present you our Best of Mount Pleasant 2021 winners. The following are the results after tabulating the 67,600 votes that were cast.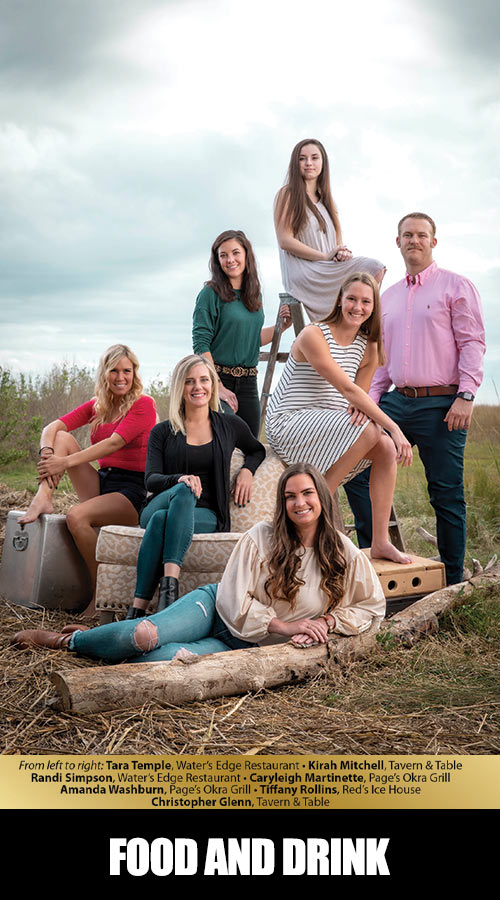 BEST ASIAN RESTAURANT
Basil has won readers over yet again this year, offering up succulent refined Thai dishes to excite your palate. Diners dig their authentic cuisine, upscale decor and outstanding service, so it's no wonder that they receive this honor year after year.
Other Nominees: Fuji Sushi Bar & Grill / Umi Japanese Cuisine
BEST BAKERY
Whether you're craving fresh bread or a sweet treat, Kudzu Bakery & Market strives for perfection in flavor, dishing out baked goods with a presentable, homemade look that just might trick dinner guests into thinking you whipped them up yourself.
Other Nominees: Nothing Bundt Cakes / Saveur du Monde
BEST BAR – INDOOR
If a swanky setting with an impeccable drink list is what you're after, look no further than Butcher & Boar. An extensive wine and bourbon list are complemented by all-American craft beers and classic cocktails with a twist.
Other Nominees: SAVI Cucina + Wine Bar / Sol Southwest Kitchen
BEST BAR – OUTDOOR
Location is paramount when you're imbibing outdoors, and the bar at Saltwater Cowboys offers stunning views of Shem Creek paired with salty air, a casual atmosphere and a long list of local beers.
Other Nominees: Red's Ice House / Water's Edge
BEST BARBECUE
At Home Team BBQ, the fresh, local approach to traditional low and slow Southern BBQ has won over connoisseurs around the Lowcountry. Award-winning food is served in a fun atmosphere, and the aroma of smoked meats will have you salivating from the moment you park the car.
Other Nominees: Melvin's BBQ / Swig & Swine BBQ
BEST BARISTA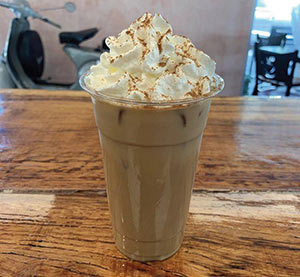 Family-owned Sena Café serves up a taste of Europe that extends to their delicious selection of coffee drinks. Their java isn't just scrumptious; the baristas have that certain je ne sais quoi that keeps locals coming back for their daily caffeine fix.
Other Nominee: Tidal Grounds
BEST BARTENDER IN MOUNT PLEASANT
The views at Tavern & Table can't be beat, and neither can the service. Bartender Kirah Mitchell is mixing up cocktails that rival the incredible atmosphere, turning a trip to the bar into an unforgettable experience.
Other Nominees: Aika – Butcher & the Boar / Eli – Red Drum
BEST BISCUITS
Newcomer Vicious Biscuit took Mount Pleasant by storm, serving up made-from-scratch biscuits that you'll need a fork and knife to devour. If you like your biscuits loaded with fried chicken and pimento cheese or topped with an egg and hollandaise, this place will win you over.
Other Nominees: Callie's Hot Little Biscuit / Flying Biscuit Café
BEST BREAKFAST
Breakfast is the most important meal of the day, and Page's Okra Grill has won readers over year after year with offerings that run the gamut from morning staples to cinnamon buns pressed in a waffle iron and topped with crème anglaise.
Other Nominees: Vicious Biscuit / Eggs Up Grill
BEST BRUNCH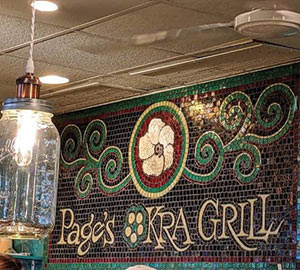 Sunday brunch is a Charleston institution, and with dishes like banana pudding or chicken & waffles, nobody does it better than Page's Okra Grill. Round out an indulgent meal with their award-winning bacon bloody mary and you have a recipe for Sunday success.
Other Nominees: Grace & Grit / Tavern & Table
BEST BUDGET-FRIENDLY MEAL
Sick of home-cooked meals but don't want to bust your budget? Page's Okra Grill has you covered with delicious Southern fare that's guaranteed to leave you with a full belly and a full wallet.
Other Nominees: Sesame Burgers and Beer / Dog & Duck
BEST BURGER
If you're looking for hand-formed burgers cooked to perfection, our readers can't get enough of Five Guys. Slinging burgers since 1986, they've made filling your burger craving easy with curbside pickup and delivery options.
Other Nominees: Sesame Burgers and Beer / Poe's Tavern
BEST CATERING COMPANY
Whether you're planning a wedding or dinner party, the mouth-watering creations from Cru Catering will be the talk of your event. Not only do they knock standards like shrimp 'n grits out of the park, the interactive stations like build-your-own-ceviche will make your party an instant success.
Other Nominees: Top Shelf Catering Company / Hamby Catering
BEST CHEF
His trio of enticing restaurants — Langdon's fine dining, Mediterranean-inspired Opal and upscale pizzeria Wood & Grain — makes chef Patrick Owens a shoo-in for this honor. A Mount Pleasant native, Owens has made his mark on the town by serving up delicious cuisine since graduating from Wando High School.
Other Nominees: Ogi Jovic – Sena Cafe / Jeff Allen – SAVI Cucina
BEST BREWERY
With 22 rotating beers, Westbrook Brewing is a favorite among readers. The classic White Thai appeals to a range of taste buds, while seasonal varieties like Maple Syrup Barrel Aged Mexican Cake and Peach Shake IPA fuel your desire for something unique.
Other Nominees: Two Blokes Brewing / Ghost Monkey Brewery
BEST CRAFT BEER SELECTION
It's impossible to beat the selection of craft beer at Crafty Draught, where pints are poured from taps displaying handles from craft breweries around the country. An assortment of local brews is complemented by distinctive draughts from small, independent makers.
Other Nominees: House of Brews / Bottles Beverage Superstore
BEST DRAFT BEER SELECTION
Crafty Draught not only has your favorite craft beers, but their 26 taps make them head of the pack in selection too. Pilsners, sours, IPAs, stouts, porters and ciders all grace their ever-changing selection of suds available straight from the keg.
Other Nominees: House of Brews / Coleman Public House
BEST PLACE FOR CRAFT BEER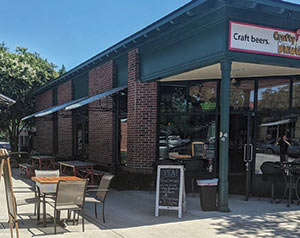 Aside from their incomparable selection, Crafty Draught serves up $5 to $7 pints all day, making this establishment fun and affordable. With shuffleboard, cornhole, indoor and outdoor seating and a "bring your own food" policy, this hangout can't be beat.
Other Nominees: House of Brews / Coleman Public House
BEST DELI
Mozzo Deli offers up an authentic deli experience East of the Cooper. Classic sandwiches share the menu with creations like Fusion, featuring roasted turkey, brie cheese and raspberry chipotle sauce. Check out their deli case, where you can find delectable prepared salads, New York deli-style.
Other Nominees: East Bay Deli / Jason's Deli
BEST DESSERT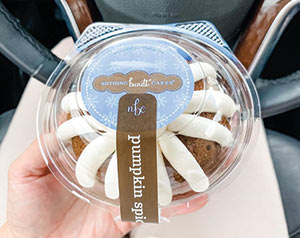 Despite their national presence, Nothing Bundt Cakes still offers up the warmth and nostalgia of its home kitchen roots. Real eggs, butter and cream cheese ensure these cakes are fluffy and delightful, just like mama used to make.
Other Nominees: SAVI Cucina / Publix
BEST DOUGHNUTS
Known as the "Godfather of Breakfast," Joey Bag of Donuts serves up delicious doughnuts, smoothies, coffee, espresso, frappes and bagels. Indulge, enjoy and then come back again to fill that hole in your heart.
Other Nominees: Fractured Prune / Dunkin' Donuts
BEST FOOD TRUCK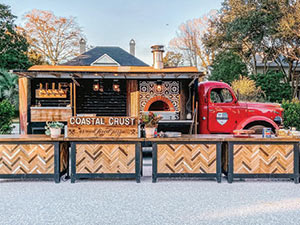 Coastal Crust is dishing up made-from-scratch, wood-fired pizzas, and readers can't get enough. Their ample outdoor seating, pet-friendly vibe and vintage truck playground make Coastal Crust a fantastic family spot, and mouthwatering Neapolitan pies, salads and ice cream mean there's something for everyone.
Other Nominees: Dashi / Wally's Gyros
BEST FRENCH RESTAURANT
Between their impeccable wood-fired cuisine and well-executed takeout program, NICO Oysters + Seafood offers diners a fresh French experience that can't be found anywhere else in the Lowcountry. From crepes at brunch to bouillabaisse and cassoulet at dinner, NICO puts a fresh, local spin on the classics that readers love.
Other Nominees: Saveurs du Monde / Bistro Toulouse
BEST FRIED CHICKEN
Publix fried chicken is the stuff of legends, so it comes as no surprise that they're taking home this award for the third year in a row. Prepared on-site, this poultry is soaked in brine, double-breaded and deep-fried to achieve the perfect crispy crust and juicy center.
Other Nominees: Page's Okra Grill / Boxcar Betty's
BEST GRITS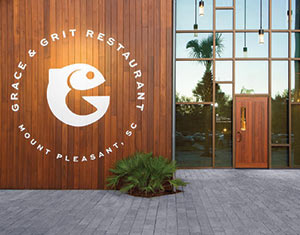 It seems obvious that a place named Grace & Grit would serve up award-winning grits, yet that's exactly what they're doing. Where else can you order a flight of grits, featuring iterations with pimento cheese, Brussels pesto, sweet potato and the funky-but-delicious blueberry version? I rest my case.
Other Nominees: Page's Okra Grill / Acme Lowcountry Kitchen
BEST GROCERY STORE
With six locations East of the Cooper, Harris Teeter received top marks as your favorite place to stroll with a shopping cart. This chain has everything you need and more to feed your hungry family, and friendly employees make the experience of grocery shopping actually fun.
Other Nominees: Publix / Whole Foods
BEST HAPPY HOUR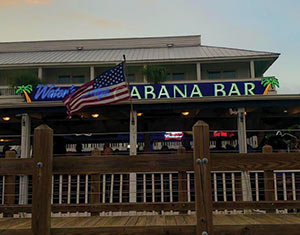 It might be the view from the Cabana Bar at Water's Edge that has our readers excited about happy hour. Or it might be the $1.75 domestic beers and $2.75 house drinks. The fact that you can nosh on the full restaurant menu is the icing on the cake — or, shall we say, squeeze of lemon on the fish?
Other Nominees: The Shelter Kitchen + Bar / Red's Ice House
BEST HOT DOG
Why is Jack's Cosmic Dogs the hot dog king of Mount Pleasant? Maybe it's because they offer 14 different takes on the humble hot dog. Maybe it's their bevy of french fry toppings, or the collection of soft-serve treats. Maybe you'll have to go to find out.
Other Nominees: Skoogies Chicago Style Deli / Johnny's Hot Dogs
BEST ICE CREAM
The 36 ice cream flavors might be the reason you step into Ye Ole Fashioned Ice Cream & Sandwich Café, but the drool-worthy selection of splits and sundaes is the reason you come back to this Lowcountry staple again and again.
Other Nominees: Marble Slab Creamery / Jeni's Splendid Ice Creams
BEST ITALIAN RESTAURANT
The coastal Italian fare at SAVI Cucina + Wine Bar highlights local seafood with dishes like linguine con vongole featuring local clams and Carolina blue crab pappardelle. House-made pastas and an extensive wine list win them top honors with our readers.
Other Nominees: Bricco Bracco / Amalfi's Italian Restaurant & Pizzeria
BEST KID-FRIENDLY RESTAURANT
Want to ensure your kids stay happy while you enjoy your meal? Feed them chicken nuggets. Better yet, feed them Chick-Fil-A chicken nuggets. The staff is known to go above and beyond to keep patrons smiling, and tasty shakes make for the perfect reward for good behavior.
Other Nominees: Coastal Crust / Mellow Mushroom
BEST MAC 'N' CHEESE
Crave Kitchen and Cocktails, according to Esquire magazine, has "The Most Life-Changing Mac 'N' Cheese in America," and locals apparently agree. This five-time winner of the Charleston Mac Off combines 10-year cave-aged sharp cheddar, imported parmigiano and hand-made mozzarella with Italian cavatappi pasta for a truly decadent dish.
Other Nominees: Tavern & Table / Graze
BEST MARGARITA
One tequila, two tequila, three tequila, more! Mex 1 Coastal Cantina has an impressive selection of tequila, rum and mezcal, including a variety of house-infusions like pineapple, berry serrano and strawberry cucumber.
Other Nominees: SOL Southwest Kitchen & Tequila Bar / Santi's
BEST MEXICAN RESTAURANT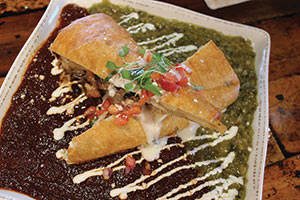 Blending bold Southwest flavors with the downhome influence of Southern cooking, SOL Southwest Kitchen & Tequila Bar is a local favorite for dinner, lunch and even brunch. SOL features menu items all made from scratch – including juice mixes for their acclaimed margaritas, salsas and guacamole.
Other Nominees: Mex 1 Coastal Cantina / Santi's
BEST PIZZA
With an eclectic, artsy atmosphere, plentiful outdoor seating and a large selection of beers on tap, Mellow Mushroom is the perfect place to let your inner hippie flag fly while enjoying a wood-fired pizza. Gluten-free, vegan and vegetarian options mean there's something for everyone.
Other Nominees: Grimaldi's / Coastal Crust
BEST PLACE TO DINE OUTDOORS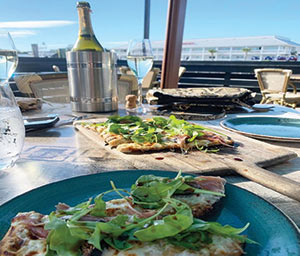 Located on Shem Creek, Tavern & Table offers an innovative menu of Lowcountry fare against a beautiful backdrop. Diners enjoy seeing sunset views, dolphin frolics and an endless parade of boaters, kayakers and paddle boarders as they nosh on food handcrafted with local ingredients.
Other Nominees: Saltwater Cowboys / Red's Ice House
BEST PLACE TO TAKE AN OUT-OF-TOWN GUEST
A perennial favorite of locals, Tavern & Table also serves as the perfect dockside spot to introduce visitors to the charm – and deliciousness – of Lowcountry living. Dine in the evening to watch the boats come in along with a flurry of feeding wildlife, and your guests may never leave.
Other Nominees: Water's Edge / Butcher & the Boar
BEST RAW BAR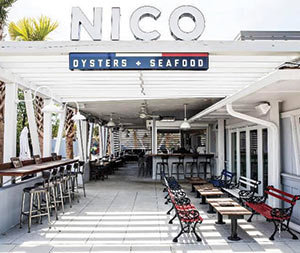 With a curated selection of raw oysters, including those sourced from Lowcountry waters, NICO Oysters + Seafood is the location for top-shelf seafood. French Master Chef Nico Romo offers South Carolina's largest oyster selection alongside wood-fired French cuisine for a truly transcendent dining experience.
Other Nominees: Pier 41 / Wood & Grain
BEST RESTAURANT SERVICE
There are no strangers at SAVI Cucina + Wine Bar. Honoring the tradition of Italian family dining, the friendly wait staff serve up antipasti, classic Italian dishes, pizza and coastal-inspired mains with a smile and a socially distant air hug or elbow bump.
Other Nominees: Tavern & Table / Page's Okra Grill
BEST RIBS
Celebrated as one of America's Top 100 steakhouses, Butcher & the Boar also tempts crowds with their mouth-watering ribs, including beef long ribs slow-smoked for 14 hours, then cured with salt and sugar for a perfect blend of savory and sweet.
Other Nominees: Swig and Swine / Melvin's
BEST SERVER IN MOUNT PLEASANT
Chris Glenn knows that a meal out is as much about the service as the atmosphere and food. A crowd favorite, he offers first-class service and treats Tavern & Table guests as his closest friends for an excellent dining experience.
Other Nominees: Monica, Butcher & the Boar / Meghan Merritt, SOL Southwest Kitchen & Tequila Bar
BEST SHRIMP 'N GRITS
A staple for Southern food, Page's Okra Grill is, not surprisingly, the hot spot for shrimp 'n grits, a beloved Lowcountry classic. Ashleigh's Signature Shrimp 'n Grits, featured in Southern Living, includes fried cheddar cheese grits, an andouille sausage cream sauce and fresh, pan-seared jumbo shrimp.
Other Nominees: Langdon's / Grace and Grit
BEST STEAK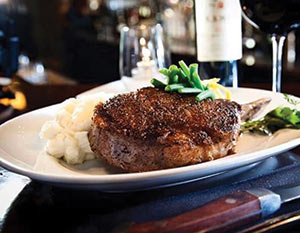 Mount Pleasant's AAA Four- Diamond Award restaurant Langdon's wows guests with an unmatched dining experience. The black skillet steaks are cooked to perfection and served with seasonal vegetables, whipped potatoes and a choice of sauces, such as truffled wild mushroom demi, bourbon-foie butter or Langdon's house-crafted steak sauce.
Other Nominees: Longhorn Steakhouse / Red Drum
BEST SUBS
Lunchtime favorite Jersey Mike's Subs makes tasty sandwiches with all the best ingredients, from just-baked bread to quality meats and cheeses to fresh toppings. Want to order like an expert? Ask for it Mike's Way.
Other Nominees: Firehouse / Primo Hoagie
BEST SUSHI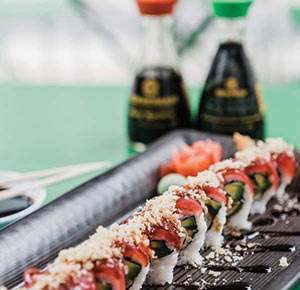 A sports pub with a sushi problem, Locals not only "rolls hard" in the sushi game but offers live entertainment, sports viewing and an excellent happy hour. Get there early on Mondays for their half price sushi specials, which draw ravenous crowds.
Other Nominees: Fuji / Yamato
BEST TEX-MEX
Inspired by surf trips down the Mexico 1 Highway and stops at local cantinas along the way, Mex 1 Coastal Cantina serves authentic tacos, baja rice bowls, tortas and other Mexican dishes. Made with locally sourced produce and ingredients, the dishes are flavorful and never greasy.
Other Nominees: SOL Southwest Kitchen & Tequila Bar / Taco Boy
BEST WINE SELECTION
SAVI Cucina + Wine Bar pairs elevated Italian plates like crab pappardelle, ricotta gnocchi and osso buco with extensive wine options and personalized customer service. Their SAVI Society Wine Club introduces diners to premium wine selections from around the world, curated by the house sommelier.
Other Nominees: Butcher & the Boar / Ardoa Wine Bar Langdon's
BEST DANIEL ISLAND BARTENDER
There are few relationships more important in adult life than the one with your local bartender. Borat, who slings drinks at Sermet's Courtyard, elevates libations by offering all his patrons a personal touch to wine pours, draught beer pulls and cocktail shakes.
Other Nominees: Laura, Vespa Pizzeria
BEST DANIEL ISLAND HAPPY HOUR
Looking for a place to gather after a day of distanced learning and work-from-home meetings? Daniel Island Grille (DIG) boasts a generous happy hour every Monday through Friday from 4 p.m. to 7 p.m., featuring $3 house liquors, $5 house wines and $1 off select appetizers — think fried pickles, nachos and Bing Bang Boom Shrimp.
Other Nominees: Dockery's / Vespa Pizzeria
BEST DANIEL ISLAND RESTAURANT
With a menu that rotates seasonally, Sermet's Courtyard prepares fresh and delicious fare all year. Shrimp polenta and parmesan-crusted eggplant highlight some of the winter menu items that will tantalize your taste buds.
Other Nominees: Daniel Island Grille (DIG) / Dockery's
BEST DANIEL ISLAND SERVICE
Patrons of Daniel Island Grille (DIG) clearly dig the personable staff and enjoy the friendly, laid-back vibe. And good customer service always pairs well with a mouth-watering burger and a frosty local brew.
Other Nominee: Vespa Pizzeria
BEST DOWNTOWN CHARLESTON BARTENDER
If downtown Charleston is your drinking destination, keep master mixologist Hunter at the Warehouse on your shortlist of adult beverage slingers. He'll craft you the refreshing cocktail you need to toast the day.
Other Nominees: Brandon Verkaik / Brittany Taylor / Donnie Exelbird (Muse) / Harley (Felix) / Megan Deschain (Doar Brothers) / Rachel (High Cotton)
BEST DOWNTOWN CHARLESTON HAPPY HOUR
When the downtown clock strikes happy hour, our readers love Tabbuli, a tapas-style dining spot with Mediterranean flair where you can order shareable plates like hummus and babaganoush and pair them with drink specials from a fully stocked bar.
Other Nominees: Stars Rooftop & Grill Room / The Rooftop Bar at The Vendue / Halls Chophouse
BEST DOWNTOWN CHARLESTON RESTAURANT
Sure, Halls Chophouse's entire menu boasts exceptional quality, from seafood starters to sides, but it's their tender, juicy steaks that have you craving another cut of New York strip or filet.
Other Nominees: 167 Raw / Oak Steakhouse
BEST DOWNTOWN CHARLESTON SERVICE
If you can arrange an evening that incorporates both FIG and The Rooftop Bar at The Vendue, you'll be combining the best of both service and dining at two of Charleston's trendiest establishments.
Other Nominees: 167 Raw / Fleet Landing Restaurant & Bar / Halls Chophouse / Hank's Seafood Restaurant / Harborview Restaurant & Lounge / Magnolias / The Ordinary / Peninsula Grill
BEST PARK CIRCLE BARTENDER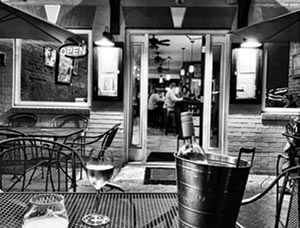 Accent on Wine in Park Circle carries an extensive list of wines from cabernet to zinfandel, so it helps to have a first-rate bartender like John to match you with the selection that suits your personalized taste.
Other Nominees: Scott Rothwell at DIG in the Park
BEST PARK CIRCLE HAPPY HOUR
Located in the heart of Park Circle, DIG in the Park offers a spacious outdoor patio where you can relax and unwind after work. Pop in for a bite and a $3 happy hour pint, and forget that conversation with your boss.
Other Nominees: Accent on Wine Park Circle / Basil
BEST PARK CIRCLE RESTAURANT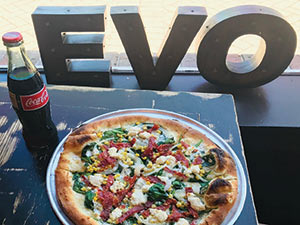 If you've never sampled a pie from EVO Pizzeria, repeat best Park Circle restaurant winner, then it's time that you experienced wood-fired pizza perfection. Choose from favorites like pistachio pesto, margherita and pork trifecta, all made with seasonal, locally sourced ingredients.
Other Nominees: Basil / LoLA
BEST PARK CIRCLE SERVICE
Apparently DIG's restaurants have this hospitality thing down pat, with DIG in the Park joining Daniel Island's location in topping a customer experience category. You can rest easy knowing their staff will treat you right and make you feel appreciated.
Other Nominees: Basil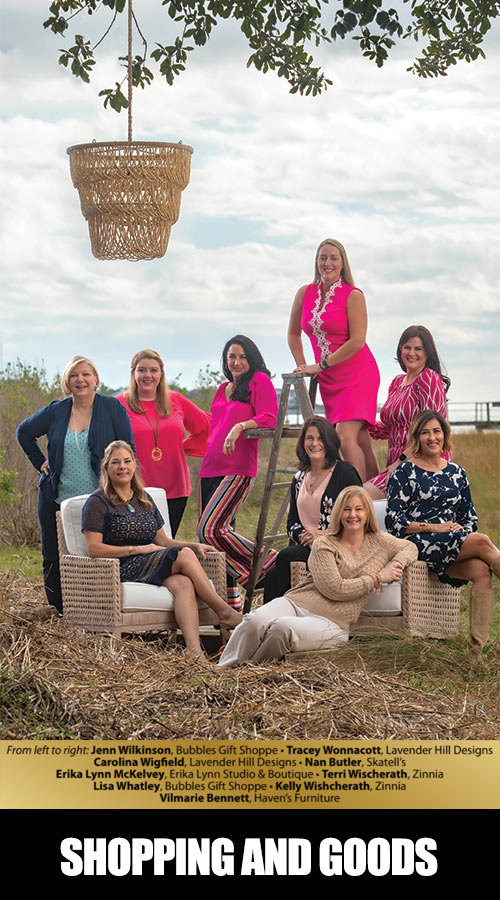 BEST ART GALLERY
Local art takes the stage at Karen's Korner Frame & Art Gallery, where customers discover unique treasures with every visit thanks to the talented and eclectic group of artists handpicked for exhibition. Custom framing and classes are also offered – there's really something for everyone.
Other Nominees: Joanna White Gallery / Charleston Artists Collective / Perspectives Gallery
BEST BABY GOODS
Pssst, moms-to-be — prepare to swoon over the adorable booties, bonnets and binkies at Ragamuffin Children's Boutique, where customers find quality clothing, shoes and toys all under one roof. They even have play zones in-store to entertain your kiddo as you shop for little brother or sister.
Other Nominees: Baby Bloomers / Low Country Baby Boutique
BEST BOUTIQUE
Have a passion for fashion? II Brunettes Boutique covers from head to toe with chic and contemporary styles for the trendsetting woman. Founded by two best friends, their prime locations off Coleman Boulevard and Long Point Road make their shops a stylish go-to for everyday wear.
Other Nominees: Erika Lynn Studio and Boutique / Bubbles Gift Shoppe
BEST BRIDAL STORE
There is nothing more magical than your wedding day, and Verità assures every detail in the attire is perfect. This boutique spoils brides-to-be with their one-stop shopping experience offering something for everybody and every budget.
Other Nominees: Jean's Bridal / White on Daniel Island
BEST CHARTER FISHING BOAT
Locals and tourists alike are hooked on Fish Call Charters. You'll always be ready for the big catch on Captain J.R. Waits' inshore light tackle and fly-fishing trips when you board the "Fish Call" and "Trophy Hunter."
Other Nominees: Holy City Anglers / Daymaker Charters / Barrier Island Eco Tours / Captain Kaleb Charters / Charleston Inshore Charter / Fritz von Kolnitz / Sea Runner Charters
BEST CHILDREN'S CLOTHING
Ragamuffin Children's Boutique has been dressing tots to teens for 66 years. Cotillion to game day, leotards to galoshes and monograms for the holidays, they make sure your littles have big style.
Other Nominees: Pitt Street Kids / Southern Belles
BEST COCKTAIL & FORMAL ATTIRE
There's something indescribable about slipping on a luxurious gown or suit jacket that fits just right, as if it were made just for you. Gwynn's of Mount Pleasant's personalized services help you feel like you're puttin' on the ritz for all formal occasions.
Other Nominees: Jean's Bridal / Belk / Verità
BEST FLOORING STORE
Buckhannon Tile & Design impresses locals, interior designers and builders with their full-service design showroom. They value their customers' unique taste and style and will work with any budget to make a space feel like it's right out of a magazine.
Other Nominees: Elegant Flooring / Floor and Décor / Carolina Carpet / Palmetto Flooring / McGrew's Flooring / Lowes / Lumber Liquidators
BEST FLORIST
Put the petal to the metal and pick up an unbelievable bouquet of beauties at Belva's Flower Shop. As Mount Pleasant's first and oldest florist, they offer a variety of fresh flowers and creative gift ideas, available to order online and delivered daily.
Other Nominees: Out of Hand / Out of the Garden / Sweetgrass
BEST FURNITURE STORE
Home truly becomes where the heart is after a visit to Haven's Furniture, where customers enjoy contemporary, coastal and re-purposed furnishings as well as expert décor advice. Curating your lifestyle has never been more fun or affordable.
Other Nominees: Celadon Home / GDC
BEST GARDEN CENTER
Calling all green thumbs — prepare for some epic landscaping. Abide A While Garden Boutique's passion for excellence and attention to detail extends to every corner of their nursery. Whether you're shopping for topiaries or tulips, they provide beauty throughout every season.
Other Nominees: Lowe's / Hidden Ponds Nursery
BEST HARDWARE STORE
No clue on the difference between a thumbscrew and thumbnail? Fear not — Royall Ace Hardware ensures you've got the right tools for any household job. They've really nailed down service too, making it no surprise they're a repeat winner this year.
Other Nominees: Sweetgrass Ace Hardware / Lowe's
BEST HURRICANE SHUTTERS
Although this is the first in several years Charleston hasn't had to evacuate for a hurricane, Lowcountry Hurricane Protection and Shutters has you covered – literally – in the event of a storm. Check them out to make your home a fortress.
Other Nominees: Hurricane Protection / Windward Shutters
BEST HUNTING & FISHING STORE
Cast a line and reel in a keeper at Haddrell's Point Tackle and Supply. From rods and reels to bait, their shop will equip anglers to catch even the most stubborn fish, hook, line and sinker.
Other Nominees: Palmetto State Armory / Dick's Sporting Goods
BEST JEWELRY STORE
Princess cut, round, or emerald…so many choices when choosing a diamond. What shouldn't be difficult is choosing the jeweler. Polly's Fine Jewelry is the gem of a store that locals look to when ready to make someone's heart skip a beat.
Other Nominees: Skatell's / Diamonds Direct
BEST LIGHTING STORE
Need to shed a little light on your home or business? Carolina Lanterns and Lighting will illuminate your vision. Having evolved from a premiere lantern company to a full-service lighting showroom, they can accommodate modern, sophisticated or traditional styles.
Other Nominees: Candelabra / Charleston Lanterns / Circa
BEST LIQUOR STORE
Few can argue 2020 has required a stiff drink (or 10). Thank goodness Bottles Beverage Superstore, conveniently located in Moultrie Plaza Shopping Center, has helped fill our favorite glass, whether neat or on the rocks. Salud!
Other Nominees: Total Wine and More / 6 Mile
BEST MENSWEAR
Guys can find their swagger at Verità, which, according to voters, is not just for the modern bride. Any average Joe can transform into dapper Dan, whether they're looking for a sharp set of threads to rent or buy.
Other Nominees: Belk / Gwynns
BEST OUTDOOR FURNITURE STORE
Cool air, meat on the smoker, drinks around the firepit and football kicking off on the outdoor television — complete the experience at Haven's Furniture, and outfit your backyard retreat with their fabulous selection of new and consigned patio and deck furniture.
Other Nominees: Palm Casual / Arhaus / Teak Hut
BEST PLACE TO BUY A BIKE
Life's a beautiful ride made even better when pedaling a bike. Trek Bicycle Store pulled ahead of the pack this year, and for good reason. They feature a wide variety of bicycles and even offer group store rides once you get moving.
Other Nominees: Play It Again Sports / The Bicycle Shop
BEST PLACE TO BUY A BOAT
Living in the Lowcountry brings about a certain lifestyle that includes a love of the water. Let Seel's Outboard, named the best place to buy a boat, get you outfitted for that Lowcountry way of life. Mother Ocean is waiting.
Other Nominees: Hanckel Marine LLC / Longshore Boats / MarineMax
BEST PLACE TO BUY A CAR
Fewer things feel better than driving off the lot in a new car, and Mercedes-Benz of Mount Pleasant was named the best place to buy a shiny new vehicle and make that "new car feeling" last.
Other Nominees: Low Country Volkswagen / Starling Chevrolet of Mount Pleasant
BEST PLACE TO BUY A GIFT
No need to order from a big-box company — shop local at Zinnia Gifts and Jewelry, named the best place to buy a gift. Know someone who has everything? Impress them with something unique from Zinnia.
Other Nominees: Bubbles Gift Shoppe / Erika Lynn Studio and Boutique / Coastal Cupboard / Skatell's
BEST SHOE STORE
Serving the area since 1967, you could say Phillips Shoes, winner of best shoe store, knows a thing or two about footwear. For all the top brand names, walk (or run) to Phillips. After all, any day is a perfect day for a new pair of shoes.
Other Nominees: DSW / Stride Rite of Mount Pleasant
BEST SPORTING GOODS
DICK'S Sporting Goods has it all: from basketballs to camping gear and even archery equipment. Named best sporting goods, DICK'S knows how to beat out the competition. Score!
Other Nominees: Haddrell's Point / Play it Again Sports
BEST SWIMWEAR
Let's face it: swimsuits are one of those things you have to try on. Let the Las Olas staff help you pick the perfect swimsuit – no pressure, no stress. Named best swimwear, their welcoming atmosphere will help you get the most fun in the sun.
Other Nominees: Belk / Bubbles Gift Shoppe
BEST TOYS
You'll feel like a kid again as you browse Wonder Works, named best toys. Featuring all the latest and greatest, the only problem you'll have is willingness to leave. Remember: We don't stop playing because we grow old — we grow old because we stop playing.
Other Nominees: Hollipops Fine Toys and Gifts / Target
BEST WOMEN'S ACCESSORIES
Inspired by Europe but charmed by the South, Erika Lynn Studio and Boutique presents a unique shopping experience, including custom handbags made by Lynn herself. In fact, you might momentarily forget you're at a shop in Mount Pleasant instead of Italy.
Other Nominees: Versona / Bubbles Gift Shoppe / Gwynn's of Mount Pleasant
BEST WOMEN'S STORE
Retail therapy is a real thing, and II Brunettes Boutique is the way to pamper yourself, according to readers, at the best women's store in Mount Pleasant. There are accessories, shoes, clothing and gifts. Need we say more?
Other Nominees: Belk / Gwynn's of Mount Pleasant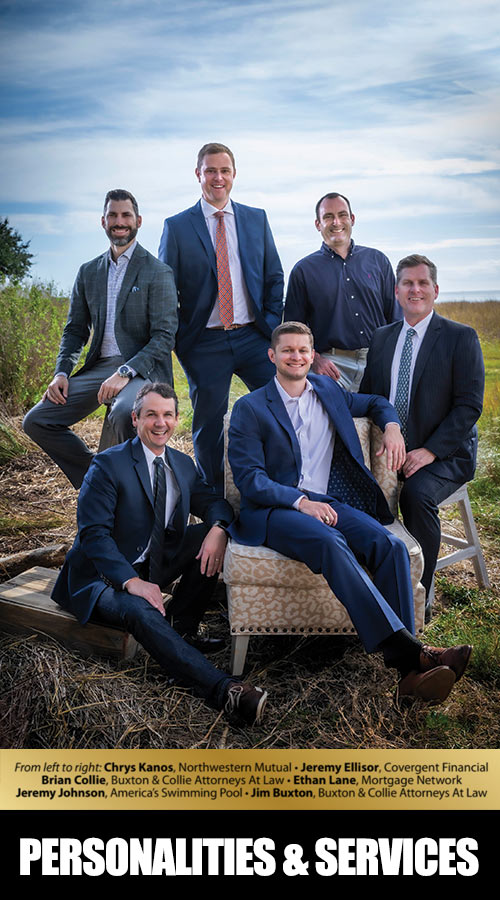 BEST HAIR SALON
Vanity Salon & Blowout Bar specializes in streaks, tints and everything you need for beautiful hair. In addition to their expert stylists, this salon offers make-up artists, sunless tan specialists and lash wizards. You can tell they're wizards by their magic wands. Get it? Lash? Wand?
Other Nominees: Alexandria's / Willow Salon
BEST GYMNASTICS SCHOOL
Gymnastics Academy of Charleston is a full-service gym that will have every kid ditching their screens and doing scissor leaps, cross handstands and handsprings. Check out their exclusive program, and put the "spring" back into your own offspring.
Other Nominees: Tapio School of Dance & Gymnastics / Rock Solid
BEST HEATING AND AIR COMPANY
August Lowcountry temperatures have you at the boiling point? They'll help you chill. Winter cold snap giving you the shivers? They'll wrap you in a blanket of warmth. What more does anyone need to know about C & C Myers Heating and Air Conditioning?
Other Nominees: 24 Hour AC Service / Lowcountry HVAC / Carolina Custom Air
BEST HOME CLEANING SERVICE
Maybe you don't like nasty toxic chemicals such as ammonia under your kitchen sink or in the garage. You won't need them anymore when you call in Maid Pure. This environmentally friendly company offers "organic cleaning with a twist."
Other Nominees: Battery Cleaning / Molly Maid / Mount Pleasant Maids
BEST HOME IMPROVEMENT & REMODELING
Exterior surfaces, interior surfaces, custom home building and so much more: Lowcountry Contractors listens to you before the first brick is laid or the first nail is driven so everything turns out just the way you wanted it to.
Other Nominees: Lowe's / Mount Pleasant Kitchen and Bath / Buckhannon Tile & Design / Edgewater Energy Services / Salt Marsh Contracting
BEST HOTEL
A room is not just a room at the popular Charleston Harbor Resort and Marina. A haven surrounded by a host of amenities and activities at a prime waterfront location, the term "ultimate luxury" comes to mind.
Other Nominees: Courtyard by Marriott / Holiday Inn
BEST HOUSE PAINTER
After those important remodels you've planned out with top-rated Lowcountry Contractors, why not have the same team slap on a fresh coat of paint? Can they also handle this job? You bet your splattered drop cloth they can.
Other Nominees: Axel Lara / Drexel Hill / Franco's / Ian Campbell / McCloud
BEST INSURANCE AGENT
If you lived in "Noo Yawk," you might buy a policy from a guy named B.J. Guido because you had to. Here, you might because you want to. Our Guido is managing partner at Coastal Living Consultants, and he's the real deal.
Other Nominees: Angela Holbert, State Farm Insurance Agent / Heather Bosse, State Farm Insurance Agent
BEST INSURANCE COMPANY
King Street Agency is great at providing all the right life and health insurance coverage for you and your loved ones. So what about that documentary film you dream of producing? Yes! Their production insurance even has you covered for that.
Other Nominees: Mappus Agency / Angela Holbert, State Farm Insurance Agent
BEST INTERIOR DECORATOR
It's an inside job – and a tie between Angie Balderson and Vilmarie Bennett, both of Haven's Furniture. Balderson has more than 20 years of experience in interior design, staging and furniture. Vilmarie Bennett works with her. If your walls could talk, they'd say "yes."
Other Nominees: Lowcountry Contractors / Stacey Kinney
BEST LANDSCAPER
This full-service business set out to become the best landscape company in the South, and in their 10-plus years here, Grandscapes has reached and surpassed the goal. Feel like someone else's grass is greener? Give them a call.
Other Nominees: Simply Green Landscaping / Greenery Landscaping / Green Carolina Landscaping
BEST LOAN OFFICER
When it comes to satisfied customers, Ethan Lane's Mortgage Network can't be beat — the complimentary testimonials just keep flowing in. Maybe it's the personal charm. But more than likely, it's the mortgage options he offers PLUS the charm.
Other Nominees: Lance Mengel at South State Bank / Gabrielle Heymans at Atlantic Coast Mortgage
BEST LOCAL CELEBRITY
What do you do after you've already been the front man for a hugely successful rock group? For Darius Rucker, the answer was to switch to country music and become a star in a new genre. Plus become a philanthropist! Some people have all the luck.
Other Nominees: Bill Murray / Kay Hyman
BEST LOCAL FACEBOOK GROUP
This category is going to the dogs …. and the cats and every other pet who needs a caring place to stay until they find their forever home. Charleston Animal Society is the leader in the fight for animal rights.
Other Nominees: Lowcountry Eat Out! / Mount Pleasant Mom to Mom
BEST LOCAL FACEBOOK PAGE
If you love animals, you'll "like" this. A quick scroll through the Charleston Animal Society's Facebook page will take you through a range of emotions that photos of people simply can't invoke. Sorry, humans.
Other Nominees: Charleston Oral and Facial Surgery / Michael's Barkery
BEST LOCAL TV STATION
WCBD – Channel 2 NBC topped our readers' lists for local TV. From Lowcountry news to sports to national programming, it's all here — without scrolling through thousands of premium channels.
Other Nominees: WCSC (Channel 5, CBS) / WCIV (Channel 4, ABC)
BEST LOCKSMITH
When's the last time that you woke up thinking, "Where can I find a great locksmith?" Probably never. But when you need one, faster is better. For any residential and commercial needs, remember to call East Cooper Lock and Safe – a proven winner.
Other Nominees: Around the Clock Locksmith / Jantzen Locksmith
BEST MARKETING FIRM
This winner doesn't have any products to sell – except you! In the Black Marketing and Media Consulting specializes in crafting your message to reach the right audience. Not clear about what your message is? Let them help you pinpoint it.
Other Nominees: Creative Social / Squeeze Marketing
BEST MASSAGE THERAPIST
Madeleine Fallen is a licensed massage therapist who offers some great promises: to relax the mind, renew the body and revive the soul. Despite the tension of the last year, you'll feel more relaxed from your head to your toes.
Other Nominees: Daniel Laske, Mount Pleasant Spine / Bob Hamilton / Don Burson
BEST MASSAGE BUSINESS
Are you carrying the weight of the world on your shoulders? Our readers understand — and they insist that Massage Envy, with a massage custom designed just for your needs, is the best way to unpack and relax.
Other Nominees: Element / Orchid Massage
BEST MORTGAGE COMPANY
Yup. Mortgage Network Inc. is one branch of a big company. But that just means you'll have even more resources behind the experienced local experts who will help you navigate the mortgage market right here in the Lowcountry.
Other Nominees: Benchmark / Fairway Mortgage
BEST NAIL SALON
843 Nail and Spa offers manicures, pedicures, facials, waxing and more, plus about a zillion tints of polish. Try a different hue on each finger and each toe — you'll still have plenty more to go.
Other Nominees: Princess Nails / MylkBar
BEST NONPROFIT
If your first thought is lovable dogs and cats finding permanent homes, you're right — but Charleston Animal Society is also a leader in veterinary medicine and an advocate for the welfare of animals. Now there's a cause worth wagging a tail.
Other Nominees: Friends of Santa / ECCO
BEST PEST CONTROL COMPANY
Titan Termite and Pest Control was chosen by our readers as the best exterminator. That includes tackling not only termites but fleas, bedbug infestations and even ants. As for things that "bug" you that aren't of the pest variety, we aren't so sure.
Other Nominees: Terminix / Palmetto Pest Control
BEST PLACE FOR SWIM LESSONS
With its comprehensive aquatics programs staffed by competent professionals, Mount Pleasant Recreation Department offers something for everyone, from non-swimmers to top competitors. It's the best and the safest place to dip your toe – and the rest of you – in the water.
Other Nominees: Kids First Swim / Brighton
BEST (FAVORITE) SCHOOL NURSE
The medical profession is not easy these days, but Marjorie Bailey at Charles Pinckney Elementary makes sure that almost 700 students, grades 3 through 5, receive the best TLC.
Other Nominees: Tricia Turner, Palmetto Christian Academy / Ashli Rushing, Palmetto Christian Academy
BEST ARCHITECTURE/LANDSCAPE PHOTOGRAPHER
John Puckett brings his attention to detail when capturing images and creating digital content. His photography is featured by brands and businesses online and in print, and his passion for the local community is obvious.
Other Nominee: Rob Pasibe
BEST (FAVORITE) FIRE FIGHTER
Rest easy knowing Chris Ashe-Arriola keeps a watchful eye out for us, and maintains the mission "to protect the lives and property of our citizens through proactive approaches in fire safety, code enforcement and emergency response."
BEST (FAVORITE) POLICE OFFICER
Mount Pleasant Police Department's School Resource Officer Paula Wilson keeps the community, students and visitors happy, informed and adhering to local laws and school rules. Plus, she does it all with a winning smile and gracious manner.
Other Nominees: Omar Bautista / Mike Crispell
BEST PORTRAIT PHOTOGRAPHER
National photographer and visual branding expert Jenn Cady specializes in headshot photography and portraits. As a preferred photographer for The Miss America Organization, she can make us all look good, and her photos have appeared in numerous publications.
Other Nominees: Jeanne Taylor / Nicole Fehr / Michael Cole Bolton / Castelo Portrait Art
BEST (FAVORITE) SCHOOL PRINCIPAL
Difficult times have necessitated many unprecedented revisions for attending school, however Brenda Corley at Oceanside Collegiate Academy has risen to the task and successfully ensured that the needs of all students, teachers and staff are addressed.
Other Nominees: Michael Antonelli, Carolina Park Elementary / Leanne Sheppard, Charles Pinckney Elementary
BEST (FAVORITE) SCHOOL TEACHER
We all have a favorite teacher, and Allen Holmes at Oceanside Collegiate Academy has the thumbs up from more than 600 students in grades 9 through 12, giving him official bragging rights in the classroom, recess and cafeteria.
Other Nominees: Julie Allan, Carolina Park Elementary / Sierra Jung, Carolina Park Elementary
BEST (FAVORITE) TOWN EMPLOYEE
Jennifer Lore of Mount Pleasant Waterworks is committed to her community's safety and to the mission "to provide customers with water and wastewater services of exceptional quality and value while protecting public health and the environment."
BEST BOOK STORE
Reading is and should be fundamental, and Barnes & Noble will keep you up to date with the latest bestsellers and your favorite authors. Try their online bookstore for ebooks and magazines, and don't forget the music, toys and games.
Other Nominee: The Village Bookseller
BEST AFFORDABLE CABLE COMPANY
Television binge watching, On Demand, and internet searches have certainly increased recently, and AT&T U-verse has kept everyone happy. Now known as AT&T TV, it's offering even more great choices for new and current customers.
Other Nominees: Comcast / Xfinity / WOW!
BEST ATTORNEY: BUSINESS ATTORNEY
Offering legal counsel for both businesses and individuals, the savvy attorneys at Buxton & Collie LLC help navigate the numerous legal issues most business owners face so that long-term success is achievable.
Other Nominees: Cobb Dill & Hammett LLC / Chris Staubes
BEST ATTORNEY: CRIMINAL ATTORNEY
South Carolina native Trey Harrell, a former federal prosecutor with the high intensity drug trafficking areas task force, understands that sometimes good people make mistakes, and is ready to help find amenable legal resolutions.
Other Nominees: Jay Sloan / Brady Vannoy
BEST ATTORNEY: FAMILY LAW
The legal eagles at both Peck Law and Cobb Dill & Hammett LLC bring expertise regarding divorce, child custody/support, property division and spousal maintenance matters to help clients move on.
Other Nominees: Emily Johnston / Trey Harrell / Ryan Schwartz
BEST ATTORNEY: PERSONAL INJURY
Suffering as a result of an automobile accident, medical negligence, worker's compensation or other personal injury problems? John Price brings his compassionate representation and proven successful courtroom and trial experience to your aid and benefit.
Other Nominees: Kevin Dean / Michael Dill / Brandon Dawson
BEST ATTORNEY: REAL ESTATE
Experienced commercial and residential attorneys at Buxton & Collie LLC offer counsel to residential buyers and sellers, real estate owners, syndicated investors, family partnerships, rural real estate matters, developers, landlords and tenants.
Other Nominees: Cobb Dill & Hammett LLC / Weeks and Irvine LLC
BEST ATTORNEY: TRUSTS & ESTATES
No fun but necessary, Buxton & Collie LLC will evaluate concerns and goals to build a comprehensive estate plan, trusts and other vehicles to protect your assets and preserve them for many generations to come.
Other Nominees: Trey Harrell / Butler & College Law LLC
BEST AUTO REPAIR BUSINESS
The pros at Zips Kar Kare have you and your ride covered. They specialize in tire dealers, auto repair and service, brake repair, auto air conditioning equipment service and repair, auto oil and lube jobs, plus more.
Other Nominees: Automotive Excellence / Hudson's Import Service / East Cooper Auto Pros
BEST PLACE TO BUY TIRES
There's nothing flat about the extensive services offered at Gerald's Tires & Brakes, a certified dealer of all top brands. Check out their online tire fitment guide to determine the correct size tires for your vehicle.
Other Nominees: Firestone / Zips Kar Kare
BEST BANK
United Community Bank recognizes the importance of optimizing your personal finances or business management needs. With digital banking solutions, assistance securing funding through the paycheck protection program and a learning center, they help show you the money.
Other Nominees: South State / Bank of America
BEST BARBERSHOP
Causey's Barber Shop welcomes walk-ins, no appointment necessary, at this family-owned and operated business which has been proudly serving the Lowcountry for over 50 years. They offer haircuts for men, women, military, seniors and children, plus beard trims too.
Other Nominees: Jeff's Barbering / Supercuts
BEST BODY SHOP
Joe Hudson's Collision Center, fka Mount Pleasant Collision keeps you up to date on auto body repairs, paint work and reassembly of your vehicle. They will call every three days, plus email, so you don't feel dented by unknowns regarding repairs.
Other Nominees: Fender Mender / East Cooper Paint & Body Shop
BEST CAR WASH
Super Suds keeps it clean with four convenient locations in Mount Pleasant with their fully automatic LaserWash touchfree cleaning, super vacuums and self-serve bays. Enjoy value for your automotive cleaning needs while pampering your ride.
Other Nominees: Cactus / Liquid Highway
BEST CERTIFIED PUBLIC ACCOUNTANT
The business advisors/CPAs at Jarrard Nowell & Russell LLC offer significant experience in corporate financial management and public accounting to serve both business and individual clients by placing emphasis on long-range financial goals and business planning.
Other Nominees: Moody & O'Neal CPAs / McCay Kiddy LLC
BEST CHILD CARE
Primrose School of Mount Pleasant is part of a national system of accredited private preschools that provides a premier early education and child care experience for young children, utilizing balanced learning techniques that enrich kids and families.
Other Nominees: Sunshine House / Sundrops Montessori School
BEST CREDIT UNION
If you are in need of a full range of financial services, including savings and investments, checking, credit cards and loans, then South Carolina Federal Credit Union can help. As a not-for-profit, they exist only for the financial benefit of their membership.
Other Nominees: Navy Federal Credit Union / REV Federal Credit Union
BEST DANCE STUDIO
Celebrate your happy feet at Tapio School of Dance, where contagious energy, movement and strength are taught in dance, gymnastics and competitive disciplines, including a USA gymnastics and AAU junior Olympic program and competitive dance program.
Other Nominees: Dance Arts Studio / Dance Carolina
BEST DRIVING SCHOOL
All instructors are police officers at 911 Driving School and provide superior service and education. The ultimate goal? To give new drivers the proper knowledge and skills necessary for a lifetime of safe and enjoyable driving.
Other Nominees: Premier / Rusty's
BEST ELECTRICIAN
Integration & Control Solutions LLC is part of the Electrical Contractors Industry. Mount Pleasant Electric Contractors Inc. provides electrical installations, repairs from design to completion and the latest technology, so you can be sure the lights are on.
Other Nominees: Charleston Electric / Hellco Electric / King Electric / Shane Leland / Mr. Sparky
BEST FINANCIAL PLANNER
For future financial concerns for you and your family, F. Chrys Kanos is there to help identify needs and provide solutions. A member of Physicians Nationwide, he specializes in serving the unique financial needs of physicians too.
Other Nominees: Jeremy Ellisor / Jenny Phillips
BEST PLACE OF WORSHIP
When these troubled times leave you in need of some salve to heal your soul or a community to speak to you with words of wisdom, join our readers at Seacoast Church.
Other Nominees: The Church at LifePark / East Cooper Baptist Church
BEST PLACE TO WORK
It's said that stress causes wrinkles and oral problems from grinding your troubles away. Lucky for the employees at Charleston Oral and Facial Surgery, the amazing work environment keeps the stress off so they can help their patients.
Other Nominees: GrandScapes / Lowcountry Plastic Surgery Center
BEST PLUMBER
No need to crack any plumber jokes here, but a good flush is better than a full house. When your plumbing fails, rely on the pros like Benjamin Franklin Plumbing® of Charleston to get things flowing the right way again.
Other Nominees: Pink Plumbing / J. Stephens Plumbing
BEST POOL AND SPA COMPANY
Ahh, nothing like diving into your own backyard oasis after dealing with the headache of pool maintenance. But don't let that hassle mess up your poolside vibe – readers voted ASP – America's Swimming Pool Company the clear blue winner.
Other Nominees: Carolina Spa Company / Atkinson Pools & Spas
BEST PRIVATE SCHOOL
Best: Noun. Definition: Greatest degree of good or excellence. Use it in a sentence: Readers voted Palmetto Christian Academy as the best private school. It's likely their English program is more rigorous than piquing with "best" as a vocabulary word.
Other Nominees: Primrose / Bishop England / University School of the Lowcountry
BEST PUBLIC SCHOOL
Town favorite Wando High School's student and staff population is about equal to the entire population of Isle of Palms residents. You know you've got a good thing going when your school runs with the efficiency of an entire city.
Other Nominees: Carolina Park Elementary / Pinckney Elementary
BEST RADIO PERSONALITY
It's a big commitment picking a favorite radio personality — finding the right balance of humor, pleasantries, information and of course great tunes to accompany your commute. For most of us in Highway 17 traffic, Brooke Ryan hits all the right notes.
Other Nominees: Brian Clarey / Charlie James / Richard Todd
BEST RADIO STATION
Don't touch that dial! If Mount Pleasant's favorite Mix 95.9 is in your presets, then you're ready to rock. Or roll. Or kick it. Cut a rug. Pump up the jams? Whatever the whippersnappers are saying these days.
Other Nominees: Kickin' 92.5 / The Bridge 105.5
BEST REAL ESTATE AGENT
Buying or selling a home? Get in line. The market is like a tidal wave these days, and Harrison Gilchrist was who most voters chose to be the captain at the helm of their residential ship.
Other Nominees: John Bell / Neil Sneath / Whitley Boyd
BEST REAL ESTATE COMPANY
When you're buying or selling, things like trust, local knowledge, market understanding and client relationships are keys. Carolina One was the top-voted real estate company in Mount Pleasant for helping people find their dream homes one happy client at a time.
Other Nominees: Keller Williams / Agent Owned / The Boulevard / Matt O'Neill Real Estate
BEST REAL ESTATE TEAM
Hassle-free transactions? Working to get you the best value and angle on your real estate quest? Yes please. That's where the Holly Culp Team comes in. They work hard but keep things fun as they help you buy or sell your home.
Other Nominees: Southern Bell Living / Aaron Runnels Team
BEST SHOPPING CENTER
Whether you're seeking a burger, bathing suit, birthday card or book, there's always a shop in Mount Pleasant Towne Centre in which to take a look. A one-stop shop-until-you-drop spot, this shopping center is pretty hot.
Other Nominees: Belle Hall Shopping Center / Shoppes at Seaside Farms
BEST SPA
Need to erase 2020 from your memory? Champagne, soft robes, massages and body treatments at The Woodhouse Day Spa should do the trick. It is a relaxing oasis where you can let your day's – or year's – troubles drift away.
Other Nominees: Lowcountry Beauty & Wellness Spa / Urban Nirvana Spa & Salon
BEST STREAMING VIDEO SERVICE
More and more people are "cutting the cord" with cable and moving to other platforms like Netflix. Especially in Mount Pleasant where people can bingewatch shows like locally filmed Outer Banks or leave reruns of The Office playing in the background.
Other Nominees: Hulu / Amazon Prime
BEST TELEVISION PERSONALITY (LOCAL)
Weather patterns come and go, but there's a 100% chance that meteorologist Rob Fowler can tell you what to plan for, rain or shine. He's been on the air for over 30 hurricane seasons – definitely more predictable than coastal showers.
Other Nominees: Erin Kienzle / Josh Marthers
BEST TUTORING / LEARNING CENTER
Tutors have always been great guides for getting through schoolwork. This year has been stranger than ever with the challenges of virtual learning, and tutors like Ian Rastogi can help students succeed.
Other Nominees: Kaleidoscope / Primrose / Brain Balance
BEST WEDDING / EVENT PHOTOGRAPHER
Finding the right photographer to understand your style and build a vision with you can be tough, but Jenn Cady Photography has a trained eye that captures true and beautiful moments to cherish for a lifetime.
Other Nominees: Sweet Media Bliss / Aaron & Jillian Osteen
BEST VIDEOGRAPHER
If you need live-action memories, there was a four-way tie on who captures those just-right moments the best. We are talking about the money shots and all other shots in between. Use either Palmetto Coast Media, Left Lane Productions, Johnny O Studios or Chap Fowler Fig Jam Studios.
BEST VOLUNTEER OPPORTUNITY
Free cuddles with adorable creatures? A chance to play with a cat or dog who thinks you're the center of the universe? Constant temptation to bring furry friends home? We're not shocked that Charleston Animal Society was voted best volunteer opportunity.
Other Nominees: Charitable Society of Charleston / ECCO
BEST DOG PARK
With separate sections for large and small dogs, drinking water for your canine and a shaded area to stay cool during sweltering Lowcountry summers, it's no wonder that Palmetto Islands County Dog Park again won our Best Dog Park category.
Other Nominees: James Island County Park-Dog Park / Bark Park Dog Park-Isle of Palms
BEST DOG TRAINER
Want your pup to become a well-behaved dog? Then enroll the pooch in animal training classes with C.C. Bourgeois, owner of Wonder Dog University and winner of "Best Dog Trainer." Her professional training will help make your dog a good dog.
Other Nominees: Courtney at Michael's Barkery Pet Spa and Boutique / Susan Marett at Purely Positive Dog Training
BEST DOG WALKER
Caring for pets has been a lifelong passion for Melanie Hegg, who, along with her husband Arnt, operates Snaggle Foot Dog Walks and Pet Care, winner of "Best Dog Walker." They go above and beyond to earn dog owners' trust.
Other Nominees: Pleasant Pet Services LLC / Charleston Dog Walker / Peter Estes at Daniel Island Dog Walking
BEST DOGGIE DAYCARE
It's two paws up for My Three Dogs, again selected Best Doggie Daycare by our readers. They treat your pooch like you treat your pooch, pampering and spoiling them with the individualized care that you would offer them at home.
Other Nominees: Stay! At Park West / Pooch Palace
BEST LOCAL ANIMAL SHELTER OR RESCUE
Formed as South Carolina's first animal protection organization, Charleston Animal Society, voted Best Local Animal Shelter or Rescue, is the place to adopt or foster a pet. Browse their dogs and cats online and find your furry companion.
Other Nominees: Libby & Mace's Place / Palmetto Paws Animal Rescue / Pet Helpers Adoption Center and Spay/Neuter Clinic
BEST LOCAL PET INSTAGRAM
No cause for grumpy cats here as our readers have chosen The Charleston Cat Groomer as Best Local Pet Instagram. With cats sporting everything from bow ties to pirate hats, you get to decide which feline wore it best.
Other Nominees: Michael's Barkery Pet Spa and Boutique
BEST LOCAL PET WEBSITE
It's safe to say that The Charleston Cat Groomer, winner of Best Local Pet Website as well as Best Local Pet Instagram, has a purr-fect grasp of the online and social media landscape.
Other Nominees: Michael's Barkery Pet Spa and Boutique
BEST PET ATTORNEY
Ted Corvey of Kidd Corvey & Simpson, Attorneys at Law, winner of our Best Pet Attorney, has handled high-profile animal cruelty cases, including that of Caitlyn the Dog. A dog owner himself, he will fight for your pet.
Other Nominees: David Aylor Law Offices / Buster and Michael Dill (Cobb Dill & Hammett LLC)
BEST BOARDING/KENNEL
If you're leaving town and you can't bring along your best furry friend, take them to their home away from home and entrust their care to the capable canine caretakers of Stay! At Park West.
Other Nominees: My Three Dogs / K9 Resorts Luxury Pet Hotel
BEST CAT GROOMER
Get your groom on with The Charleston Cat Groomer, winner of Best Cat Groomer and Charleston's only certified feline master groomer. Packages like The Persian Conversion and Flea Annihilator will make your kitty the cat's meow.
Other Nominees: Petco / Petsmart
BEST DOG GROOMER
Voted Best Dog Groomer, Ziggy's Dog Parlor adores dogs and the results bark it up. Owners love their exemplary service, and the tender care they show your dog will give Fido paws for celebration.
Other Nominees: aFORTable Grooming / My Three Dogs
BEST PET PHARMACY
Sweetgrass Pharmacy & Compounding, winner of Best Pet Pharmacy, carries compounding and specialty animal medication for pets. They treat a menagerie of animals, from dogs and cats to rabbits and turtles, for conditions such as allergies, heart disease and hypertension.
Other Nominees: Pitt Street Pharmacy / Costco
BEST PET PHOTOGRAPHER
If you are searching for pet photography services, then look no further than Jeanne Taylor Photography, voted Best Pet Photographer for the fourth straight year. With more than 17 years in the business and a lifelong love of animals, no one understands or appreciates your pet/human bond better.
Other Nominees: Jenn Cady Photography
BEST PET STORE
Petsmart, winner of our Best Pet Store and the largest specialty pet retailer in the country, is the one-stop shop for all your animal needs. Whether it's food, treats or supplies for your furry friends, they have you covered.
Other Nominees: Hairy Winston Pet Boutique & Grocery / Michael's Barkery Pet Spa and Boutique
BEST PET-FRIENDLY APARTMENT COMMUNITY
In these anxious times of social distancing and quarantines, it's comforting to have your pets by your side. Residents of 1201 Midtown, winner of Best Pet-friendly Apartment Community, can rest easy knowing animal amigos are valued.
Other Nominees: Sweetwater / Sweetgrass Landing Apartments
BEST PET-FRIENDLY BUSINESS
The dogs have spoken — although truthfully their human owners had to proxy their votes — and Michael's Barkery Pet Spa and Boutique has won Best Pet-friendly Business. With their mission of hiring adults with cognitive disabilities, it's nothing but pure paw-sitivity.
Other Nominees: Moonlite Drive-In Theaters / Lowe's
BEST PET-FRIENDLY REALTOR
Sure, your pets aren't making the final decision on buying a house, but if you have a dog, you might want a house with a spacious yard, and Neil Sneath, voted Best Pet-friendly Realtor, is the person to see.
Other Nominees: Aaron Runnels
BEST PET-FRIENDLY RESTAURANT
Dogs don't get to choose where they hang out, but if palmetto pups ever learn to vocalize, their first words just might be take me to Red's Ice House. The Shem Creek staple is a repeat winner of Best Pet-friendly Restaurant.
Other Nominees: Dog and Duck / Saltwater Cowboys
BEST PLACE TO WALK YOUR DOG
Pitt Street Bridge, repeat winner of Best Place to Walk Your Dog, is a beautiful palmetto treelined pedestrian greenway within the Old Village Historic District. Humans and their canine companions can enjoy expansive views of Charleston harbor.
Other Nominees: Palmetto Islands County Park / Moonlite Theaters
BEST VETERINARIAN
Every pet owner needs a trustworthy veterinarian service for vaccinations, check-ups and procedures, and Crescent Care Veterinary Clinic of the Lowcountry, winner of our Best Veterinarian, has the passion and the expertise to help keep your pet healthy and happy.
Other Nominees: Advanced Animal Care of Mount Pleasant / Animal Medical Center of Mount Pleasant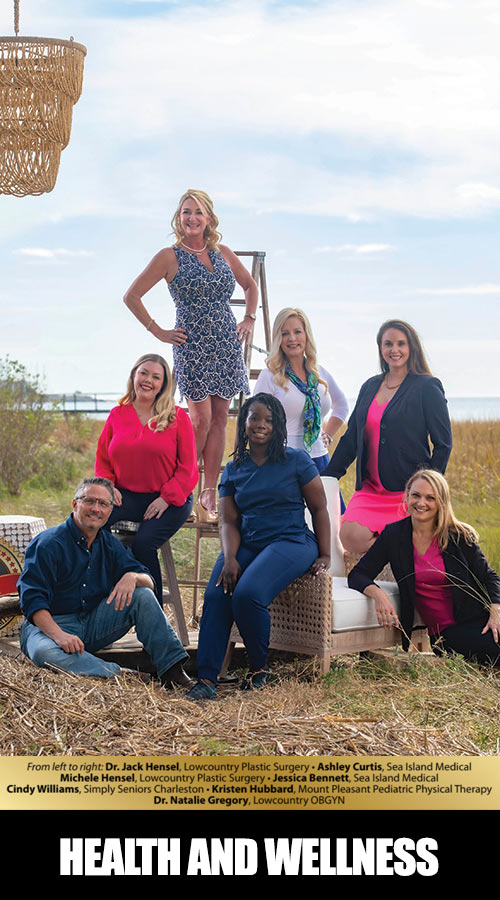 BEST ADDICTION RECOVERY CENTER
Recovery is possible at MUSC Health Center for Drug and Alcohol Programs. MUSC Health provides inpatient detoxification for those suffering from substance abuse. The safe, comfortable environment at Bruce Hall supports holistic, individualized treatment and a better you today and tomorrow.
Other Nominees: East Cooper Medical Center / WakeUp Carolina
BEST ALLERGIST
Dr. Bruce Ball, board-certified in allergy, asthma and immunology for both pediatrics and adults at Charleston Allergy and Asthma, is known around the Charleston area for his outgoing personality and comforting bedside manner. Dr. Ball diagnoses and treats the entire patient, not just the cause for discomfort.
Other Nominees: Dr. Maria R Streck / Dr. Lindsay Stolz Steadman
BEST ALLERGY PRACTICE
MUSC Health Allergy and Asthma treats symptoms that often disrupt the busy lifestyle of the average Lowcountry resident. At MUSC, the patient receives complete care, including an accurate diagnosis and the latest and most effective treatments to date.
Other Nominees: Charleston Allergy & Asthma / East Cooper Medical Center
BEST ASSISTED LIVING FACILITY
Franke at Seaside is a luxury community for active retirees looking for a serene, secure and worryfree living environment. Residents of the community have access to both independent and assisted living because the staff at Franke's meets you exactly where you are in life.
Other Nominees: Somerby Assisted Living / Sandpiper Assisted Living, South Bay
BEST AUDIOLOGIST
At MUSC Health, your hearing is their number-one priority. The friendly and knowledgeable staff at MUSC takes great care in assessing your hearing to make a proper diagnosis and treatment plan. Listening to the needs of patients is MUSC's strong suit.
Other Nominees: East Cooper Hearing Centers LLC / Charleston ENT & Allergy
BEST CARDIOLOGIST
Dr. John M. Ciccone and Dr. Scott L. Woodfield with Coastal Cardiology, P.A. tied for first place in Best Cardiologist. The cardiologists at Coastal Cardiology are committed to providing the highest quality care for the most important muscle in the body.
Other Nominees: Dr. Jeffery S. Rieder / Dr. William Ellison / Dr. Matthew O'Steen
BEST CHIROPRACTOR
Infinite Chiropractic has been described by a satisfied patient as "not your traditional chiropractor." Dr. Nico and Dr. Alyssa, a married team, don't just make adjustments — they find the source of the pain and discomfort and create a personalized treatment plan to better serve the patient.
Other Nominees: Mt. Pleasant Spine Center / Atlantic Spine Clinic
BEST COLON & RECTAL SURGEON
Bilingual physician Dr. Margarita Murphy with Colon Surgeons of Charleston is our winner for the treatment of colon and rectal problems. Dr. Murphy urges concerned prospective patients not to wait — take the first step toward getting potentially lifesaving answers.
Other Nominees: Dr. Susan Knoche / Dr. Jorge Lagares Garcia
BEST DENTAL PRACTICE
Enjoy southern hospitality along with professional and personal dental care at Wando Family Dentistry. Dr. Cason Hund and his team can be trusted with your winning smile. Highly recommended by satisfied patients, the Wando Family Dentistry team is "the best."
Other Nominees: Pleasant Family Dentistry / Allen Family Dentistry
BEST DERMATOLOGIST
Dr. McLean Sheperd specializes in individualized treatment that produces optimal results. Sheperd Integrative Dermatology provides professional skin care in a comfortable and friendly environment. Dr. Sheperd believes our skin is greatly impacted by environmental and emotional factors and deserves the absolute best care.
Other Nominees: Germain Dermatology / Dr. Diana Antovonich
BEST DERMATOLOGY PRACTICE
The Team at Sheperd Integrative Dermatology promotes both beauty and healing — a clear message upon entering their gorgeous, peaceful facility. Satisfied patients at Sheperd Integrative Dermatology are appreciative of the friendly and knowledgeable staff and excellent care.
Other Nominees: MUSC Health Dermatology / Germain Dermatology
BEST EYE DOCTOR
Dr. James Hill at MUSC Health is helping his patients see more clearly than before. Dr. Hill's expertise goes beyond what the eye can behold, as he also treats patients for stroke recovery and rehabilitation. Go "see" Dr. Hill with all your optometry needs.
Other Nominees: Dr. Brad Bodkin / Dr. Lori Hauser
BEST FOR BOTOX INJECTIONS
Dr. Jack Hensel at Lowcountry Plastic Surgery is the best in the Lowcountry for minimally invasive active and passive injectable treatments that can reduce the appearance of wrinkles and lines. Take years off your life by making an appointment with Dr. Hensel today.
Other Nominees: Lynda Avera, Lowcountry Plastic Surgery / Dr. Diana Antonovich, MUSC Health
BEST GASTROENTEROLOGIST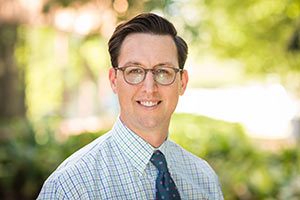 Why live life uncomfortably when you can see Dr. William Bulsiewicz at Lowcountry Gastroenterology and get your gut health in check? New York Times Bestseller Dr. Bulsiewicz is the author of "Fiber Fueled" and is educating Lowcountry patients and nationwide readers on plantbased lifestyle medicine.
Other Nominees: Dr. Joshua T. Watson, Lowcountry Gastroenterology / Dr. Jeffrey M. Basile, Charleston GI / Dr. Rya Kaplan, East Cooper GI
BEST GERONTOLOGIST
Dr. Rex Morgan helps you meet your long-term goal of aging gracefully through professional and compassionate care. Dr. Morgan, geriatrician at East Cooper Coastal Family Physicians, is trained to care for aging adults so they can continue to enjoy life to its fullest.
Other Nominees: Dr. John Kleckley
BEST HEARING AID PROVIDER
Hear comfortably and affordably with a hearing aid from Costco Hearing Aid Center. Costco offers a variety of quality hearing aids at a reasonable price so you can improve your hearing and standard of living at the same time.
Other Nominees: Charleston ENT and Allergy / Holy City Hearing / Advanced Hearing Care
BEST HOSPITAL
Nestled in the woods just off Highway 17, Roper St. Francis Mount Pleasant is your community hospital. In operation since 2010, this 85-bed hospital will assess and treat all your health concerns.
Other Nominees: East Cooper Medical Center / MUSC Health
BEST IN-HOME HEALTH CARE
Amedisys Home Health and Hospice Services provides quality care in the comfort of your home. Amedisys tailored, quality care meets patients' physical, emotional and spiritual needs.
Other Nominees: Simply Seniors / Roper Home Care / We Care Home Care
BEST LASIK SURGEON
See the bigger picture with Dr. George Waring at Waring Vision Institute. The very popular LASIK surgery has people ditching glasses for a 10 to 30-minute procedure.
Other Nominees: Dr. Kerry Solomon, Carolina Eyecare / Dr. Karolinne Rocha, MUSC
BEST OBGYN
Dr. Bridgit Williamson, OB-GYN at East Cooper OB/ GYN, is providing women of the Lowcountry with the professional health care they deserve. She is described by satisfied patients as "warm, welcoming, intelligent and empathetic."
Other Nominees: Dr. Natalie Gregory / Dr. Lauri Bullen / Dr. Megan Lynch
BEST ORAL SURGERY PRACTICE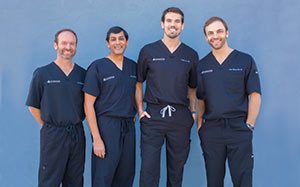 Your smile is worth a thousand words, so why not invest in it? Business Insider reported that 28% of young adults skipped job interviews because of bad-looking teeth. Let Charleston Oral and Facial Surgery, best oral surgery practice, fix that smile and land you that job.
Other Nominees: Shelbourne and Associates / Barefoot Oral Surgery
BEST ORTHODONTIST
You might forget what they were wearing, and you will definitely forget their name, but you won't forget their smile. That's what Nash Orthodontics, winner of best orthodontist, wants to create – a lasting impression through a beautiful smile.
Other Nominees: Kelley Orthodontics / Gardner Orthodontics
BEST ORTHOPEDIC SURGEON
Feeling that pain in the neck, shoulder or knee? No need to live in agony when Dr. John Graham, who was named best orthopedic surgeon, can fix you right up. Old football injury? Dr. Graham happens to specialize in sports medicine as well.
Other Nominees: Dr. Billy Estes / Dr. Brodie McKoy / Dr. William Carroll
BEST PEDIATRIC DENTIST
It's scary going to the dentist for the first time, but Dr. Will MacDonald of Kids Teeth, named best pediatric dentist, knows how to ease the fears of a stressed-out child. Thanks to the calm environment and the friendly staff, your kid will be grinning in no time.
Other Nominees: Dr. Randy Pagenkopf / Coastal Kids Dental and Braces
BEST PEDIATRICIAN
Working for the oldest practice in Mount Pleasant, you could say Dr. Neill Herring of Mount Pleasant Pediatrics knows a thing or two about how to make your child feel better. Named best pediatrician, you can put your trust and your child's trust in good hands with Dr. Herring.
Other Nominees: Dr. Matthew Davis / Dr. Laurin Graham / Dr. Robert Weaver
BEST PHARMACIST
It's the personalized care that won Dr. Cynthia Feldman of Sweetgrass Pharmacy & Compounding best pharmacist. Do you hate the taste of meds? She can make it better. Need it topically rather than orally? Dr. Feldman will make it happen.
Other Nominees: Kim Richardson of Pitt Street Pharmacy / Jennifer of Long Point Pharmacy
BEST PHARMACY
Convenience, quick service, friendly staff – those are the desirable qualities in a pharmacy. This year, CVS Pharmacy took home the status of best pharmacy in Mount Pleasant.
Other Nominees: Sweetgrass Pharmacy and Compounding / Publix / Walgreens
BEST PHYSICAL THERAPIST
They are there for you after a fall. They are there for you after surgery. They are there for you through chronic illness or severe injuries – every "step" of the way. When it comes to physical therapists, the winner for best goes to Kristen Hubbard.
Other Nominees: Erin Davis / Allison DeCory
BEST PHYSICAL THERAPY PRACTICE
The beauty of having a child is watching them blossom, but what if your child experiences developmental delays? It can be daunting indeed. That's why Mount Pleasant Pediatric Therapy was named best physical therapy practice. They specialize in the success of your child.
Other Nominees: Carolina Physical Therapy / Imagine Physical Therapy
BEST PLACE TO BUY HOME-CARE EQUIPMENT
They've got diabetic supplies, wheelchairs, walkers, custom orthotics, braces, lift chairs, compression hoses – you name it. If you need medical equipment in your home, Tidewater Pharmacy & Compounding will have it.
Other Nominees: Aerocare / Delta Pharmacy & Medical Supply / Long Point Pharmacy / Resource Medical Group / Walmart
BEST PLASTIC SURGEON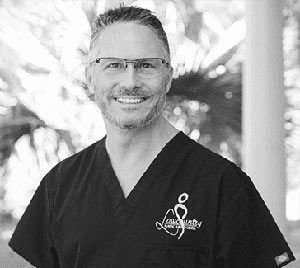 When you need a tuck or maybe even some tightening up, entrust yourself to the best — Dr. Jack Hensel with Lowcountry Plastic Surgery Center. Just check the reviews and see for yourself – no patient goes unsatisfied.
Other Nominees: Dr. Sonny O Plastic Surgery / O'Neill Plastic Surgery
BEST PODIATRIST
The pain of plantar fasciitis can be debilitating, and don't even get us started on bunions. Thank goodness we have Dr. Andrew Saffer of Carolina Foot and Ankle Specialists. Voted best podiatrist, he'll get us back on our feet.
Other Nominees: Dr. Rahn Ravenell / Dr. Jeff Armstrong
BEST PRIMARY CARE DOCTOR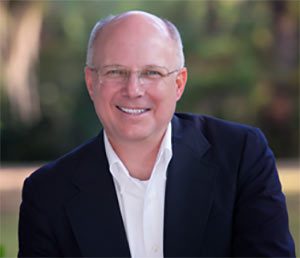 They are "jacks of all trades" and "masters of all" when it comes to medicine. Primary care doctors are our first go-to, and when it comes to who our readers go to, Dr. John Knepper forged ahead.
Other Nominees: Dr. Lee Allison / Dr. Melissa Hunter
BEST PRIMARY CARE PRACTICE
Sometimes having a doctor that keeps it "all in the family" is best. With Sewee Family Practice, named best primary care practice, you can bring your infant, your elderly grandmother and everyone in between to the same place for quality medical care.
Other Nominees: Roper St. Francis Physicians Partners – Primary Care / MUSC Health Primary Care
BEST RETIREMENT COMMUNITY
Beautiful scenery, impeccable amenities, encouraging staff and a safe environment should be standard characteristics of the place to spend your golden years. Franke at Seaside offers all that and more. No wonder they were named best retirement community.
Other Nominees: Somerby of Mount Pleasant / Merrill Gardens at Carolina Park / The Palms of Mount Pleasant
BEST SENIOR ADVOCATE
You want someone who will stand up for your aging loved ones — someone who will explain the ins and outs of their care and is noticeably invested. For Mount Pleasant residents, that person is Cindy Williams of Simply Seniors Services.
Other Nominee: Kate Barron of GetCareSC
BEST GENERAL SURGEON
Sometimes you have to think with your whole body, and a general surgeon does that all the time. So who did our readers name as the best at that? Dr. Richard "Andy" Steadman.
Other Nominees: Dr. Damon Simpson / Dr. Henry "Hank" West
BEST URGENT CARE
Sometimes you can't wait for an appointment — you need basic medical care immediately. That's where Health First Urgent Care comes in. They offer extended hours, fast service and affordability on a variety of ailments.
Other Nominees: Doctors Care / Sea Island Medical Care
BEST UROLOGIST
A urologist will assist with the uncomfortable issues of kidney stones, prostate cancer, urinary tract infections and more. And our readers named Dr. David Brandli of Lowcountry Urology Clinics the best at flushing them all away.
Other Nominees: Dr. John Donaldson / Dr. Stanley Hall / Dr. Mary James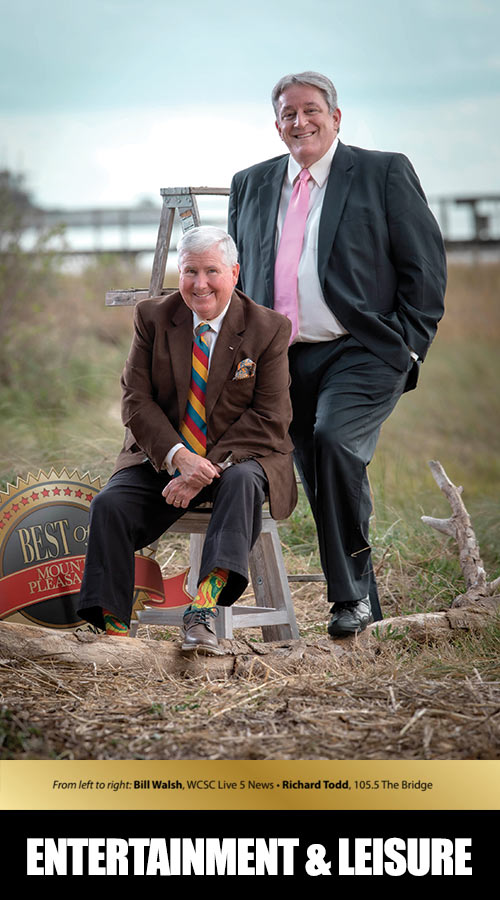 BEST APARTMENT COMMUNITY
The world is your oyster if you live at lovely Oyster Park, located at Rifle Range Road and Ben Sawyer Boulevard. Community residents can walk to restaurants and shops as well as bike to the beach.
Other Nominees: Legacy Mount Pleasant / Sweetgrass Landing
BEST BOAT RAMP
What makes a day out on the boat even better? The location where you launch. Wando River Marina is a favorite because they offer a well-stocked store, a fuel dock and the only waterfront restaurant on the Wando.
Other Nominees: Isle of Palms Marina / Shem Creek Boat Landing
BEST BUILDER: Custom Builder Over $500,000
When people in the Lowcountry want to build their dreams, they look to Salt Marsh Contracting to handle the project. That's probably because they provide exceptional service with clear communication, accurate estimates and reliable management.
Other Nominees: David Weekley Homes / Cline Homes
BEST BUILDER: Volume Builder
Most savvy home buyers look for personalized attention combined with efficiency and exceptional value. Both D.R. Horton and Cline Homes bring these characteristics to local communities.
Other Nominees: Lennar Homes / David Weekley Homes / Weaver Construction
BEST GOLF CART SALES & SERVICE SHOP
It's a hole in one! Charleston Custom Carts is a local driver's favorite for golf cart sales and service. They specialize in designing and building new carts as well as upgrading classic carts.
Other Nominees: Rad Rydz / Garrett's Golf Carts
BEST KIDS' ACTIVITY
Bounce into Sky Zone to find out why kids and parents love the after school care, Sky Camp and sensory hours. Kids of all ages love getting aerial, playing dodgeball and diving into the foam pit.
Other Nominees: Palmetto Islands County Park / Moonlite Drive-In Theaters
BEST MARINA
Easy access to open water and local rivers may be reasons that boaters love Charleston Harbor Resort & Marina — but they also love having a sundown cocktail and a dip in the pool.
Other Nominees: Isle of Palms Marina / Daniel Island Marina / Toler's Cove Marina
BEST NEIGHBORHOOD FOR FAMILIES
Ready to settle down and raise that family? Carolina Park is considered the best neighborhood. The community provides parks and trails along with plenty of other recreation, not to mention the convenience to schools, churches and shopping.
Other Nominees: Snee Farm / Hamlin Plantation / Park West
BEST NEIGHBORHOOD FOR RETIREES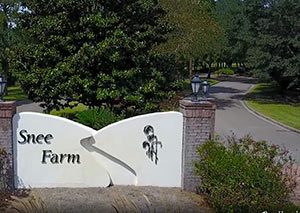 When it comes to ideal living, retirees have no shortage of choice in Mount Pleasant. However, Snee Farm has taken first place because of its well-established country club, championship golf course and convenience to shopping and services.
Other Nominees: Dunes West / Carolina Park
BEST PLACE FOR SINGLES TO MEET
Red's Ice House isn't just a place for icy beer and tasty seafood. It's also considered the best place in Mount Pleasant to meet other singles. Check their calendar for opportunities.
Other Nominees: Moonlite Drive-In Theaters / Saltwater Cowboys
BEST PLACE TO ENJOY A CUP OF COFFEE
The ambience of a coffee shop is just as important as its quality coffee. If you have a refined palate, check out Brown Fox Coffee, which combines rustic elegance and foxy lattes.
Other Nominees: Tidal Grounds Coffee / Starbucks
BEST PLACE TO FISH
It's no wonder folks are hooked on Shem Creek. Whether you paddle up the creek to find the perfect spot or throw your line from the dock, there are plenty of opportunities to go fish.
Other Nominees: Mount Pleasant Memorial Waterfront Park Pier / Isle of Palms
BEST PLACE TO GO FOR A RUN
In 2005, the Ravenel Bridge transformed the Lowcountry exercise experience. Not only can runners race in the annual Bridge Run, they are able to run on the beautiful landmark any day they like.
Other Nominees: Mount Pleasant Memorial Waterfront Park / Park West
BEST PLACE TO PADDLEBOARD/KAYAK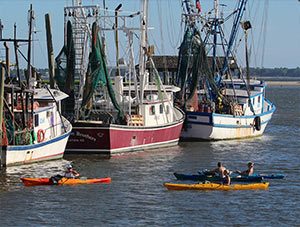 It's no surprise that Shem Creek is a favorite place to kayak and paddle. Even dolphins enjoy lolling by the lush marsh — they've even been known to cruise the strip and thrill East Cooper residents.
Other Nominees: Palmetto Islands County Park / Sullivan's Island
BEST PLACE TO HAVE A CHILDREN'S BIRTHDAY PARTY
Lowcountry families love Charleston Animal Society for birthday celebrations. The shelter offers a meet-and-greet with residents and the opportunity to name one of their adoptees. Partygoers also receive a hefty gift bag.
Other Nominees: Charleston Zipline Adventures / Moonlite Drive In Theaters
BEST PLACE TO PLAY GOLF
Looking for the best green in town? Golfers love Dunes West Golf & River Club. The courses are designed to challenge players of every skill level and are brimming with natural Lowcountry beauty.
Other Nominees: RiverTowne Country Club / Patriots Point Links
BEST PLACE TO PLAY TENNIS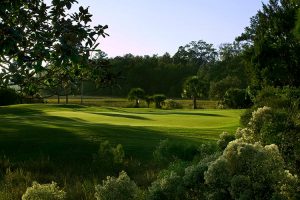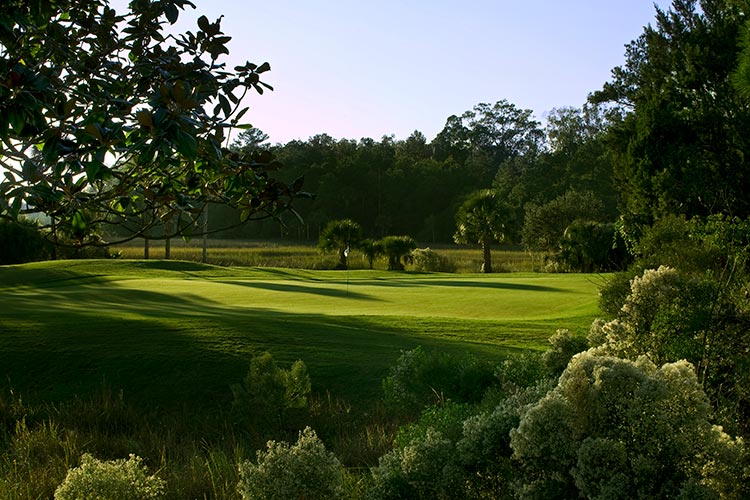 Courting a new place to play tennis? With knowledgeable staff and beautiful facilities, you'll serve up something special at Dunes West Golf & River Club or College of Charleston's Tennis Center at Patriots Point.
Other Nominees: Park West / RiverTowne Country Club / Snee Farm Country Club
BEST PLACE TO TAKE A DATE
Moonlite Drive-In Theaters brought the "car date" back to Mount Pleasant. This drive-in movie theater combines old-school viewing with live music and food trucks, so bring your blankets, your appetite and your dancing shoes.
Other Nominees: Isle of Palms Beach / SAVI Cucina + Wine Bar / Tavern & Table
BEST PLACE TO VIEW THE RAVENEL BRIDGE
We love gazing at Charleston's most iconic landmark, the Ravenel Bridge. What better place to consider its grace than the Mount Pleasant Memorial Waterfront Park? The park also offers walking trails and fishing.
Other Nominees: Patriots Point / On the bridge
BEST PLAYGROUND
Families agree that the best place to go for a playdate outdoors is the Mount Pleasant Memorial Waterfront Park. The gated playground is set under the bridge and provides plenty of shade. The play equipment is also pretty cool.
Other Nominees: Palmetto Islands County Park Big Toy / Alhambra Hall Playground
BEST WEIGHT LOSS
Have you gained the "COVID… 19?" A challenging year is frequently the cause of weight gain. Lowcountry Beauty and Wellness Spa can help you reset your metabolism and get you back to meeting your weight loss goals.
Other Nominees: Metabolic Medical Center / Profile by Sanford / Mount Pleasant Weight Loss
BEST YOGA STUDIO
Stretch it out and build strength at the best studio in Mount Pleasant. CorePower Yoga believes in helping you shape a practice that brings resiliency and peace, both physically and emotionally. They offer online and in-house classes.
Other Nominees: HYLO Fitness / The Works / Yoga 360 Charleston / Yoga Daily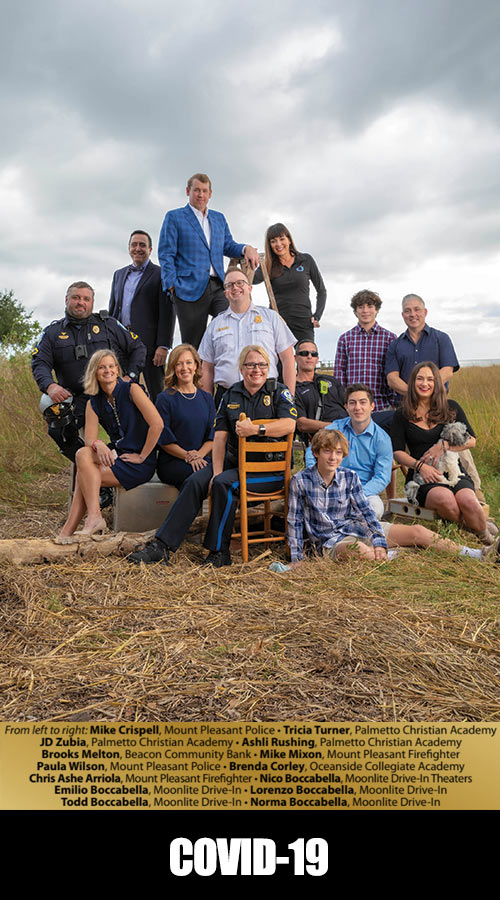 BEST COVID-19 TESTING LOCATION
No one wants to have a cotton swab stuck inside his or her nose to test for COVID-19. But our voters said the professionals at MUSC handled this uncomfortable yet vital task best this year, all while moving visitors along at a steady pace.
Other Nominees: CVS Pharmacy / Health First
BEST DELIVERY SERVICE
Many of us turned to online sites to bring us whatever we needed in this year of stay-at-home living, whether it was a new coffee table or a best-selling book. Voters felt Amazon did home delivery in a timely, efficient manner.
Other Nominees: DoorDash / Uber Eats
BEST DISINFECTING SERVICE
"Wash your hands!" — shouted many parents during the year of COVID-19. As for keeping indoor environments clean of potentially harmful bacteria and germs, Holy Fog LLC was chosen for their heavenly performance.
Other Nominees: Merry Maids / Charleston Disinfecting Service
BEST FAMILY GAME TO PLAY
Sure, Monopoly takes a long time, but time is one thing most of us had plenty of in 2020 while spending more than ever inside. Acquiring Park Place and Boardwalk — and charging high rents when your opponents land there — brought a much-needed smile to many faces.
Other Nominees: UNO / Scrabble
BEST FOOD DELIVERY
Uber Eats brought home the bacon, and whatever else you wanted to eat, for stay-at-home family meals this year. When you're hungry, you want your food to arrive fast and hot, and this company delivered.
Other Nominees: DoorDash / Chick-fil-A
BEST FOOD PICKUP
One wonders if the friendly workers at Chick-fil-A always smile, even when they aren't at work. Our voters obviously enjoy the service they receive when they order a chicken sandwich. See a big line when you pull in? Don't worry; it moves faster than your kids can ask for waffle fries.
Other Nominees: SAVI Cucina + Wine Bar / Basil Thai Restaurant
BEST FINANCIAL INSTITUTION THAT HELPED WITH PPP LOANS
Cash flow, or lack thereof, was a big concern for many area residents when the pandemic hit. But the folks at Beacon Community Bank helped navigate dozens of small business owners through unsettling financial times with a deep knowledge of the laws and a caring approach to conducting business with their clients.
Other Nominees: Bank of America / Chase Bank
BEST GROCERY DELIVERY
Workers at Publix Super Market met the grocery needs of customers with fast and efficient delivery service this year. Residents who chose to stay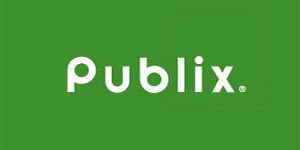 home during the pandemic could get three square meals a day without the worry of mingling among crowds.
Other Nominees: Whole Foods Market / Harris Teeter
BEST GROCERY PICKUP
Place your order online, drive up to the front of the store, then glide to a speaker to contact an employee at Harris Teeter and tell them you're ready to pick up your order. Within seconds, a worker exits with your bags of groceries and places them into your car safely and securely.
Other Nominees: Publix Super Market / Lowes Foods
BEST OUTDOOR EXERCISE CLASS
Ah, the fresh air of the outdoors — it became even more precious in 2020. The pandemic didn't stop residents from exercising, and the HyLo Fitness approach to a safe and well-rounded routine worked just as well outdoors as it could indoors.
Other Nominee: DUFF Training
BEST NEIGHBORHOOD TO WALK WHILE SOCIAL DISTANCING
The words "social distancing" entered our everyday lexicons this year, keeping us six feet apart from those outside our households. Fortunately, a brisk walk can connect us with loved ones, and Hamlin Plantation was judged by readers to be the best place to take a stroll.
Other Nominees: Old Village / Carolina Park
BEST PLACE TO BUY A FACE MASK
Who would ever think a face mask could be a style statement? But check out the cool ones at Palmetto Moon, where function meets fashion. Our readers say they are sure to bring a smile (even if we can't see it).
Other Nominees: CVS / Costco Wholesale
BEST PLACE TO WATCH MOVIES OUTDOORS
Those of us old enough to remember know how much fun it was to watch an outdoor drive-in movie. And in the year of COVID-19, watching flicks from the car once again became an entertainment option, especially at the appropriately-named Moonlite Drive-In Theaters.
Other Nominees: Holy City Drive-In / Terrace Theater
BEST SHOW TO BINGE WATCH
Mount Pleasant residents couldn't get enough of Schitt's Creek, a show about a rich family who suddenly find themselves broke, forced to leave their pampered lives and regroup in, where else, Schitt's Creek. Hopefully they brought along a paddle.
Other Nominees: Outer Banks / Ozark
BEST RESTAURANT FOR CURBSIDE SERVICE
When you are picking up food from a restaurant and waiting in the car for the grub to be brought to you, SAVI Cucina + Wine Bar's has been voted as the best for that quick curbside service. So convenient!
Other Nominees: Chick-fil-A / Burtons Bar & Grill
BEST RESTAURANT FOR TAKEOUT
"I'll have a chicken sandwich and a large order of fries, please." No matter how many times the staff at Chick-fil-A hear those words in their earpieces, they always bring your order to the window wearing a smile and telling you "my pleasure."
Other Nominees: SAVI Cucina + Wine Bar / Basil Thai Restaurant
BEST SCHOOL TO ADAPT TO COVID-19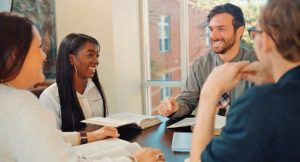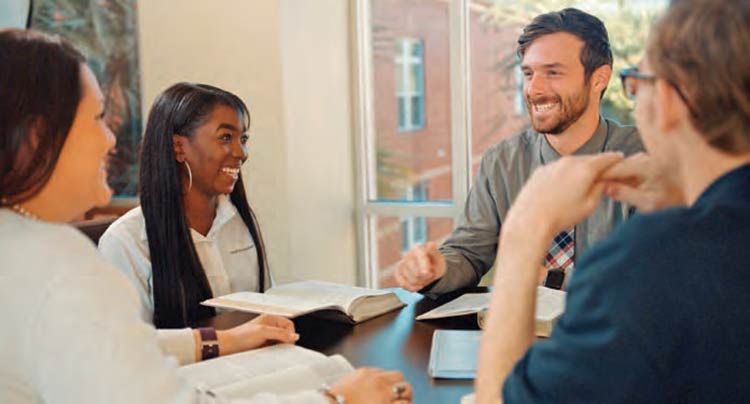 When you serve more than 700 students in preschool through 12th grade, normal conditions can be challenging enough. Palmetto Christian Academy successfully navigated uncharted waters by having students attend school on specific days, training students on new safety protocols and presenting new learning platforms.
Other Nominees: Primrose School of Mount Pleasant / Charles Pinckney Elementary School
BEST SELECTION OF WINE WHILE SEQUESTERED
With all due respect to our teetotaler friends, 2020 was a year in which many of us simply had to relax with a glass of wine. The folks at Total Wine And More gave those of us who chose to imbibe an excellent selection of the fruit of the vine.
Other Nominees: Bottles Beverage Superstore / Costco Wholesale
BEST VIRTUAL EVENTS & CONCERTS
If we couldn't be there, the next best thing to do in 2020 was to attend an event virtually. The Charleston Animal Society Annual Chili Cook-off, always a mouth-watering time for a great cause, was done so well in a virtual fashion we could almost taste the spice.
Other Nominees: Moonlite Drive-In Theaters / Blue Dogs / Holy City Drive In
BEST VIRTUAL EXERCISE
We all need to be pushed a bit when exercising at home, and no virtual exercise program does it better, according to readers, than Peloton, a hightech stationary bike with streaming classes and instructors challenging your limits of endurance.
Other Nominees: Beachbody / Fit Body Boot Camp / Pure Barre