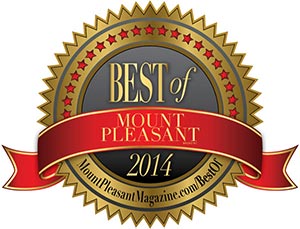 Our annual best of edition is always a popular issue, so I wanted to take a minute to give you an idea of what goes into publishing this reader favorite. For those of us at Mount Pleasant Magazine, it's a big deal!
Planning for next year's Best Of issue begins almost immediately after sending this year's issue off to the printer. Our readers' overwhelming response in terms of votes and the enthusiasm from our advertisers only adds to our excitement about our Best Of edition.
Along with all the fun and excitement, there is a serious side to our Best Of Mount Pleasant. It is extremely important to us that we tabulate your votes accurately and that our readers know that there is no "pay to play" involved. We will never alter the results in any way simply to accommodate our advertisers. Don't misunderstand me – our advertising partners are very important to us, but, without our readers, we would not be producing the kind of response we are generating for our advertisers.
On the following pages, you'll see the results of tabulating 26,535 reader votes in 144 categories. Please keep in mind that as important as our advertisers are to the growth of Mount Pleasant Magazine, our readers rule! And what you are reading is the result of many hours of tabulating, writing, designing and printing our 2014 Best Of Mount Pleasant edition.
I want to extend a special thanks to Kim Hellman, Denise K. James, Cullen Murray-Kemp, Kate Brown, Brian Sherman and Dana Coleman for their efforts in pulling together the Best of Mount Pleasant editorial. And I want to thank the readers who participated in this year's voting. We are proud that our response was 83 percent greater than last year. Thank you Mount Pleasant – and enjoy!

– Bill Macchio, Publisher of Mount Pleasant Magazine
[email protected]

BEST BAKERY
You're a modern woman – or man – meaning that you bake cookies when you darn well please and you go to Kudzu on Coleman when you please. Now that Mount Pleasant Magazine readers have voted them best bakery, it's certain they take the cake.
2nd: Village Bakery (tie)
2nd: Cupcake (tie)
BEST BREAKFAST
They say that breakfast is the most important meal of the day. We say – we, meaning the savvy readers of Mount Pleasant Magazine – that Page's Okra Grill has the best in town. It's sure to jolt you from a foggy, dreamlike state into the best day of your life.
2nd: Charleston Café
3rd: IHOP
BEST BUDGET-FRIENDLY MEAL
So you've just paid for your kid's private school tuition and you're broker than the U.S. government? Page's Okra Grill won for best budget meal, according to our readers. So pay them a visit and fill your belly in financial peace.
2nd: Boulevard Diner
3rd: Five Loaves
BEST COCKTAIL
Charleston and East Cooper have a slew of places to go get a fancy drink with a fancy garnish, but Burtons in Towne Centre beats out the competition in the minds of our readers, with their fresh ingredients, creative combinations and friendly bartenders.
2nd: Red Drum
3rd: Old Village Post House
BEST COFFEE
There's more to Starbucks than coffee, dear readers. Perhaps you enjoy the opportunity to schedule business meetings and power through them on a caffeine buzz. Whatever your reason might be, it was enough for you to vote these guys the best for another year.
2nd: Metto Coffee & Tea
3rd: Dunkin' Donuts
BEST DESSERT
Second year winner Village Bakery has the dessert that you're pining for when your sweet tooth won't stop aching. Our readers think this Old Village spot is the best destination for sinking your sugar-loving molars into a little slice of heaven.
2nd: TCBY
3rd: Page's Okra Grill
BEST FRIED CHICKEN
There's nothing more Southern or soothing than the taste of fried chicken. It's a nostalgic mainstay for the locals and a happy discovery for the Yankee visitors. Whichever category you fit into, fill your bucket at Publix.
2nd: Page's Okra Grill
3rd: Crave
BEST FROZEN YOGURT
If you've recently blurted out the phrase "Let's get froyo!" to your own kids, your friends' kids or whomever you pass on the street, you know this past year was another boom in the frozen yogurt industry. So head on over to TCBY, voted best by MPM readers, and put some cherry on that vanilla.
2nd: Menchies
3rd: YoBe
BEST HOT DOG
Some people use the phrase "hot dog!" when they're excited about something. You can imagine what MPM readers are blurting out while standing at the counter at Jack's Cosmic Dogs, topping their wieners with mustard, chili and onions.
2nd: Skoogies
3rd: Johnnie's
BEST ICE CREAM
We all scream – or ask politely, since we're Southern – for ice cream. And when we crave it, we go to Ye Ole Fashioned and get ourselves a double scoop. Readers think it's the best place in town for a cone or a cup.
2nd: Marble Slab Creamery
3rd: Baskin-Robbins
BEST MAC 'N CHEESE
There are several different versions of macaroni and cheese. There's the boxed kind, which sits in your cupboard for weeks until a night when you have no groceries. There's the family recipe kind, made with 10 sticks of butter and your grandma's touch. Then there's the kind at Crave, which our readers voted best.
2nd: J.Paul'z
3rd: Graze
BEST PIZZA
Here's a riddle. What is round, covered in sauce and turns a slumber party into a stampede? If you guessed pizza, congratulations – you nailed it. And if you go to Steel City Pizza to satisfy yourself and the hungry masses, congrats again – you're in good company with our readers.
2nd: Andolini's (tie)
2nd: La Pizzeria (tie)
BEST RAW BAR
Around here, folks like to know that their seafood was just swimming hours ago. And around here, we like to top our crackers with fresh oysters, clams and mussels at the Shem Creek Bar and Grill, then toss them back with hot sauce.
2nd: Salt
3rd: Red's Ice House
BEST RESTAURANT SERVICE
There is nothing more grim than getting a crouton stuck in your throat and having an empty water glass. But we hear that won't happen at Red Drum. Readers voted it best restaurant service, so go have a meal there and don't forget to tip for a job well done.
2nd: Burtons Grill
3rd: Crave
BEST SEAFOOD
Remember the old joke from childhood – "You like seafood?" – followed by a wad of chewed-up grub? Well, we don't advise you play that trick on your dinner partners at the Wreck of the Richard & Charlene. Voted best seafood, it's guaranteed that everyone will be too busy chowing down to appreciate your dumb humor.
2nd: R.B.'s
3rd: Water's Edge
BEST SHRIMP 'N GRITS
So your friend came from out of town and wants a plate of shrimp and grits for that quintessential Lowcountry meal? Don't just figure she doesn't know grits from oatmeal and take her to any old place. Take her to Page's Okra Grill, home of our readers' favorite.
2nd: Old Village Post House
3rd: Acme Lowcountry Kitchen
BEST UPSCALE RESTAURANT
Even those of us who would rather sit around in sweats all day, drinking boxed wine and watching television can still be talked into a night out at Langdon's. Voted best place for upscale dining by our readers, it's one of the only reasons we can think of to wear real shoes.
2nd: Red Drum
3rd: Old Village Post House
BEST WINGS
A lot of people claim to have the best wings, but we doubt any of them can claim to have the array of flavors found at Wild Wing Cafe. Finally, you can refer to your "flavor of the week" without getting dirty looks from members of the opposite sex.
2nd: Hometeam BBQ
3rd: Dog & Duck
BEST ASIAN
Get your taste of authentic Thailand at Basil without the 9,000-mile, cross-Atlantic journey. Match your favorite Tangy Thai cocktail with Pad Thai or Basil Duck, and your taste buds will be thanking you for months to come.
2nd: P.F. Chang's
3rd: Bambu
BEST BAR
If you were searching the Lowcountry for a bar with a perfect sunset view and flavorful cocktails, no doubt you would land East of the Cooper. If you were on the hunt for the best bar with this relaxing combination, you might just end up admiring the red-orange sunlight falling under the horizon from a Red's Ice House bar stool.
2nd: Triangle Char & Bar
3rd: Acme Lowcountry Kitchen
BEST RIBS
Looking for a place where licking barbecue sauce off your fingers is not just allowed but encouraged? When you stroll into Home Team BBQ, your nostrils will be enthralled by the heavenly scent of a roasting pig.
2nd: Sticky Fingers
3rd: Melvin's
BEST BRUNCH
After a late night out East of the Cooper, we owe our stomachs the next morning. Some prefer apricot-infused detox water and a lettuce wrap, but those who really know how to befriend their tummies find themselves at Page's Okra Grill with a mimosa and plate full of Redneck Rolls.
2nd: Red Drum
3rd: Puree Organic
BEST BURGER
Just less then three decades ago, a burger joint opened in Arlington, Virginia. Tales of crisp Idaho potato fries and succulent burgers began to run rampant throughout the continental United States. "We want Five Guys," chanted the entire country. Burger lovers everywhere soon got their wish.
2nd: Sesame Burgers and Beer
3rd: Poe's Tavern
BEST CRAFT BEER
Charleston-area beer snobs know that Westbrook is the place to go for local craft brew. Even those who aren't able to discern the exact origin of the yeast in their beer are able to appreciate the fine taste of Westbrook. Whatever your beer-drinking identity may be, "hop" on down for a taste of the goodness.
2nd: Coleman Public House
3rd: Liberty Tap Room
BEST DELI
Mozzo is whipping up deli sandwiches that are fresher than the Prince of Bel Air. Equally fresh and totally tasty are Mozzo's alternative lunch options, like BLT Bowtie Pasta and Curry Chicken Salad. Make sure to fill your tummy with freshness as fast as possible because the menu rotates daily – to keep the food fresh, of course.
2nd: East Bay Deli
3rd: McAlister's Deli
BEST OUTDOOR DINING
Dining on Shem Creek is a Mount Pleasant experience guaranteed to relax, entertain and satisfy. The relaxing part comes by way of the spectacle created when the evening sun retires over Charleston Harbor. The entertainment is watching a knucklehead slip and fall off his paddleboard while trying to impersonate a surfing Keanu Reeves in "Point Break" (guilty). The satisfaction is presented to Red's Ice House diners by way of a full plate of nachos, a cold beer and the all-round atmosphere.
2nd: Vickery's
3rd: Water's Edge
BEST STEAK
Steak and man have long since been fond of one another. The cavemen seared porterhouses on hot rocks, and today Donald Trump spills rib-eye blood on his off-white tie and yells at his assistant to run and get him a new outfit. He receives no answer because his assistant is in the kitchen, chomping, ironically, on Trump's leftover Filet Mignon from lunch. And while Mount Pleasant folks might have different priorities, they know they can get the best steak in town at Red Drum.
2nd: Outback
3rd: Longhorn Steakhouse
BEST TACO
It has always been a dream of us grateful gringos to blurt out the words "Ohhh Mamacita" in an authentic Mexican venue while chomping down on a taco. Well, the tacos and the atmosphere don't get any more authentic than at Taco Mamacita on Sullivan's Island.
2nd: Scratch
3rd: Juanita Greenberg's
BEST GROCERY STORE
As you browse the Publix aisles, don't be surprised when you notice a halo floating over each of the employees' heads. In fact, it's a customer service requirement that all employees be certified angels. During the day though, they are required to hide their wings, which they use while Publix is closed to fly about the grocery store restocking the freshest, finest groceries in the land.
2nd: Harris Teeter
3rd: Trader Joe's
BEST HAPPY HOUR
Water's Edge would like to let its customers know that just because the restaurant was voted Best Happy Hour in Mount Pleasant, they are still allowed to be happy every hour of the day – wherever they are. That being said, folks must keep in mind that the happiest of hours in Mount Pleasant are likely to be spent at Water's Edge, overlooking Shem Creek, drink in hand and sunset in view.
2nd: Red's Ice House (tie)
2nd: Liberty Tap Room (tie)
BEST ITALIAN
The Bricco Bracco concept is simple: Authentic Italian in every way, form and fashion. From the freshly sliced eggplant to the bustling open kitchen, Mount Pleasant Magazine readers are steadfast in their love for the genuine taste of Italy that lies right around the corner.
2nd: Carrabba's
3rd: Bacco
BEST KID-FRIENDLY RESTAURANT
When the kids are hungry, you know it – because they won't stop whining that they want to go to either Chick-fil-A or Moe's Southwest Grill, this year's tied winners for the best kid-friendly restaurant. So appease the need for nuggets or nachos and give yourself a break from cooking; everyone will be happier for it.
2nd: Steel City Pizza (tie)
2nd: Wild Wing Cafe (tie)
BEST MEXICAN
I love Mexican food, and I love the fact that I don't have to travel south of the border to get it. I can stop by Los Arcos and indulge in the best Mexican East of the Cooper. Mount Pleasant Magazine's readers agree with me.
2nd: Santi's
3rd: Rio Grande
BEST PLACE TO TAKE OUT OF TOWN GUESTS
So Grandma just got in town from her penthouse residence on the Las Vegas strip, and, by God, she's looking for some fun! No worries – Red's Ice House has you both covered.
2nd: Water's Edge
3rd: Vickery's
BEST BARBECUE
They, whoever the heck they are, say the best barbecue in the country comes from one of three places: Texas, St. Louis and North Carolina. Well Home Team BBQ has a message for them: Come on down to the Lowcountry and snap a piece of their plump pig smothered in house-made barbecue sauce and tell us it's not the best thing you've ever tasted.
2nd: Melvin's
3rd: Mamma Brown's
BEST SUSHI
Our favorite part about eating sushi is piling on the ginger and Wasabi until our eyes water and our sinuses feel clearer than a day on the Atlantic. And our favorite place to eat sushi is Tsunami, voted best this year by our readers.
2nd: Bambu
3rd: Oriental Garden

BEST ART GALLERY
Are you one of the many newly arrived Charleston locals? Let me guess – you just bought an oceanfront home on the Isle of Palms or a Daniel Island townhouse, and you're struggling to accent your new place with the feel of the Lowcountry. Karen's Korner Frame and Art Gallery is chock-full of local art – photographs, sculptures and pottery – that will more than impress your new Charleston friends.
2nd: The Treasure Nest
3rd: Sandpiper Gallery

BEST BOARD SHOP
Your beach attire is vital. Visit Sullivan's Island wearing your dad's hand-me-down swim trunks and you're sure to stick out like an elephant at a horse race. So get your beach-bummin' self down to Parrot Surf & Skate on Coleman Boulevard and pick up a swimsuit that will make the beach babes remember you.
2nd: Odyssey Board Shop
3rd: Air & Earth
BEST PLACE TO BUY A BOAT
Ever stopped to think about how many Lowcountry towns have the word Isle or Island in their name? And what do all islands have in common? You guessed it – they're surrounded by water that begs to be explored on a boat purchased at Seel's Outboard.
BEST PLACE TO BUY A CAR
When tourists think of Charleston, they think good food, beautiful beaches, pretty people and a lively night life. The backbone of our thriving Lowcountry economy is local business dedicated to success. Tommy Baker and Baker Motors have the business blueprint running like a well-oiled engine (pun intended).
2nd: Mount Pleasant Chevrolet
3rd: Lowcountry Volkswagen
BEST SPORTING GOODS
East Cooper Sporting Goods and Play It Again Sports have played a grueling match for the title of Best Sporting Goods, but our readers just could not choose one. But how could they? At East Cooper Sporting Goods, you can get your favorite baseball bat for a great price. When you've tired of that and decided football is your new game, sell it to Play It Again Sports and get a brand-new or gently used football.
3rd: Try Sports
BEST TOYS
If you're wondering how to get your child to stop yelling, crying and terrorizing your neighbor's cat, the answer might be a toy from Wonder Works. So head on down to the toy superstore and give your neighbor's cat a much needed break.
2nd: Hollipops
3rd: Princess of Tides
BEST CONSIGNMENT FURNITURE
Some of the most necessary jobs – mailmen, bartenders and babysitters, for example – aren't paid like Wall Street financial wizards. Not to worry: Next To New of Mount Pleasant offers some of the finest used furniture in the land. The favorite consignment furniture store of MPM readers will help you furnish your house on a budget.
2nd: Coleman Collection
3rd: S.C. Thrift & Resale Store
BEST DEPARTMENT STORE
So your kids are going back to school. The boys have worn grass-stained holes in all their khakis and dress shirts, and the dresses and skirts your girls were "in love with" last year, are now "ugly and outdated." No fear: Belk has all the new clothes for your kids, and, who knows, you might even find a dress or two that will warrant a wink from your hubby.
2nd: Gwynn's
3rd: Kohl's
BEST FISH AND TACKLE SHOP
You've spent day after day chasing down Lowcountry redfish on your new Key West fishing boat, only to return to the dock empty-handed. Perhaps it's time to swallow your fisherman's pride and head down to Haddrell's Point for some new tackle and fishing advice.
2nd: Charleston Angler
3rd: Henry's Sporting Goods
BEST MENSWEAR
Tomorrow's your big day, and it goes without saying that you've got to look good. I'm not talking Bradley Cooper in "Silver Lining Playbook" good. I'm talking George Clooney in "The American" good. Head down to Jos. A. Bank of Mount Pleasant and you'll be looking like Mr. Clooney in no time.
2nd: Gwynn's
3rd: Men's Wearhouse
BEST LIQUOR STORE
Nothing says Mount Pleasant like sipping your favorite cocktail on your front porch with a copy of the latest issue of Mount Pleasant Magazine. Rumor has it that if you head down to Bottles Beverage Superstore on Coleman Boulevard before 5 p.m. today and buy your favorite wine, beer or spirit, you'll receive a free magazine from the free magazine rack before you walk out the door.
2nd: Palmetto 80
3rd: Clarey's Liquors
BEST ANTIQUE STORE
Sometimes you need a little past in your present. And because time travel isn't possible, the next best thing is a trip to Page's Thieves Market, voted by MPM readers as the place to find the storied treasure you're hunting for.
2nd: Six Mile Antique Mall
3rd: Antiques Market
BEST BABY GOODS
The media have crafted the clever phrase "child-free" for people who decide to devote their lives to whiskey and designer clothing in lieu of having children. But even those guys need to buy stuff for their nieces, nephews and godchildren – and when they do, they go to Baby Bloomers.
2nd: The Ragamuffin Shop
3rd: Southern Belles
BEST BOUTIQUE
Women love to shop – there's no doubt about it. The thing is, women also don't want to show up wearing the same frock. That's why our readers shop at Copper Penny for unique and beautiful clothing that won't be repeated four times at the soccer field.
2nd: Teal: A Swanky Boutique
3rd: Mary Mojo Boutique
BEST BRIDAL STORE
You're a generous bride. You want to look gorgeous, of course, but you also don't want the rest of your wedding party to look like cheeseballs. That said, check out Jean's Bridal to ensure your wedding day pictures will show everyone looking good.
2nd: White
3rd: The Bridal House
BEST PLACE TO BUY A GIFT
They say the best things in life are free, but the second best things are found at Towne Centre, our readers' favorite place to purchase a gift. There's pretty much everything there, from books to baby dolls, so you'll be able to please a whole crowd of lucky recipients.
2nd: Palmetto Moon
3rd: Gwynn's
BEST CHILDREN'S CLOTHING
Your kids don't buy their own clothes, and they are counting on you to make choices that won't embarrass them, ostracize them or otherwise ruin their tender lives. So do them a favor and shop at The Ragamuffin Shop, voted the best by parents who have hip kids and who read MPM.
2nd: Southern Belles
3rd: Gap
BEST COCKTAIL DRESS ATTIRE
We know the deal, ladies. We know the real reason you agree to go to those stuffy black-tie events isn't to make small talk with your husband's colleagues – it's to buy a new dress. And two-year winner Gwynn's of Mount Pleasant has the perfect one to bedazzle you in 2014.
2nd: Copper Penny
3rd: Genealogy
BEST CONSIGNMENT CLOTHING
Consignment stores are not the musty collections of 1980s hand-me-downs that you might remember or imagine. Butterfly Consignments, our readers' 2014 favorite, is the place to get luxury clothing and accessories for a fraction of the cost. Your friends will envy you and wonder how you aren't broke.
2nd: Uptown Cheapskate
3rd: Consigning Women & Men
BEST FLORIST
Dudes, here's a tip from us ladies. You don't have to only buy us flowers on Hallmark occasions; you can do it anytime, just because you think we're the best. And Belva's Florist, voted best this year by our readers, is the perfect place to find some "just because" blossoms.
2nd: Buy The Bunch
3rd: Out of Hand
BEST GARDEN CENTER
If Mistress Mary wanted to find a few new seeds or young plants to help her garden grow, she'd probably head to Abide-A-While Garden Center with the rest of our MPM readers. But since she's quite contrary, we can't say for sure.
2nd: Lowe's
3rd: Sweetgrass Royall Hardware
BEST HOME GOODS
Home isn't just where your heart is, but also where the reflection of your good taste is. Don't let your home reflect a lack of style; take a cue from our readers and shop at Marshalls. Then throw a dinner party so your friends can be impressed.
2nd: GDC
3rd: Celedon
BEST HARDWARE STORE
Our readers nailed it – Royall Ace Hardware is the number one place for the right supplies to build something, whether it's a treehouse with the kids or a guesthouse for the in-laws.
2nd: Sweetgrass Royall Hardware
3rd: Lowe's
BEST JEWELRY STORE
Bling is a thing that pop artists sing about (How'd you like that internal rhyme?). And when MPM readers get the hankering to sparkle, they peruse the jewels at Polly's for the perfect adornment.
2nd: Skatell's
3rd: Embler's
BEST SHOE STORE
"If the shoe fits, wear it" is not only sound life advice – it applies when you're shopping at Copper Penny Shooz, the top pick for our lady readers. Just bring someone else along to "foot" the bill. Ha.
2nd: Phillips Shoes
3rd: The Shoe Fairy
BEST SWIMWEAR
We live right near the beach, which means we spend a large chunk of our lives wearing nothing but swimwear. Still, that's no excuse to ignore the rules of style. Visit Salty Girls for a two-piece or a tank that you can wear with Lowcountry pride.
2nd: Belk
3rd: Parrot Surf & Skate
BEST THRIFT SHOP
If you're looking for the perfect ugly holiday sweater or the ingredients to a prize-winning Halloween costume – or, if you're just in the mood for some old-fashioned rummaging – visit Goodwill. Our readers voted it the best place for some Saturday morning thrifting.
2nd: S.C. Thrift and Resale Store
3rd: Habitat Restore
BEST WOMEN'S ACCESSORIES
They say the handbag makes the outfit. We say a trip to Versona might make your day. MPM readers venture to this accessories haven all the time in order to perfectly complete their own ensembles.
2nd: Copper Penny
3rd: Gwynn's
BEST INSURANCE AGENT
Former Mount Pleasant Mayor Billy Swails should be proud of the current state of his town. Mount Pleasant has never looked better. And as you admire your town, just imagine how beautiful your bank account would be with the advice and knowledge of State Farm Insurance Agent Billy Swails.
2nd: Jack Tankersley
3rd: Heather Bosse
BEST RETAIL CUSTOMER SERVICE
There is nothing better than a young fashionista toddling around the playgrounds of Mount Pleasant. Our readers say that the staff at The Ragamuffin Shop, a fantastic children's clothing store for both boys and girls, will make your shopping experience a snap. Sales associates are always helpful – when shopping with a younger crowd, any help is welcome.
2nd: Gwynn's
3rd: Copper Penny
BEST CASUAL ATTIRE
Staying up with the fashion trends can tire a person out. Sometimes a simple pair of jeans with a cozy sweater is the answer. That's why the readers of Mount Pleasant Magazine voted Francesca's the store for best casual attire. It's a one-stop shop for all your casual Friday needs.

BEST APARTMENT COMMUNITY
Mount Pleasant has apartments to spare, but our readers believe that River's Walk walks all over the competition. With its modern architecture, illustrious swimming pool and friendly leasing agents, River's Walk sets the standard for coastal Carolina living.
2nd: Woodfield
3rd: Belle Hall
BEST BOAT RAMP
It's about that time of year when the redfish start biting, the days are getting longer and the cold air is heading north to stay. So head down to Remley's Point, cast off your brand new Boston Whaler and hit the backcountry for a soon-to-be-dinner trophy redfish.
2nd: Shem Creek
3rd: Isle of Palms
BEST MOVIE THEATER
For the second year in a row, Mount Pleasant Magazine readers have voted Cinebarre the best movie theater East of the Cooper. Why? Because the theater combines the best of both worlds: the comfort of good food, drinks and reclining seats, a monstrous monitor and awesome sound.
2nd: Palmetto Grande
BEST NEIGHBORHOOD FOR FAMILIES
It's not all that unusual to imagine yourself encountering the cast of "Leave it to Beaver" or "The Brady Bunch" while strolling through Park West. Being the best neighborhood East of the Cooper to raise a family comes with all the perks: public parks, other families to befriend and a community feel.
2nd: The Old Village
3rd: Dunes West
BEST PLACE TO FISH
The Mount Pleasant Memorial Waterfront Park has topped the charts as the best place to fish East of the Cooper. Just ask any Mount Pleasant Magazine reader who has dropped a line in these fertile waters.
2nd: Pitt Street Bridge
3rd: Shem Creek
BEST PLACE TO GO FOR A RUN
Looking for a great Charleston run? Why look any further than the historic Arthur Ravenel Jr. Bridge, which annually hosts the renowned Cooper River Bridge Run? The bridge provides 1,546 feet of gorgeous views, but take your run lightly. There's lots of uphill and downhill between Charleston and Mount Pleasant.
2nd: Isle of Palms Beach
3rd: Any Bridge
BEST PLACE TO PADDLEBOARD
When you paddleboard on Shem Creek, you can expect to see curious dolphins and be seen by curious Shem Creek restaurant patrons. A word from the wise: Don't try to pull off a miraculous jump from one paddleboard to another in front of the dolphins and diners, unless you can stand to be embarrassed in front of both.
2nd: Sullivan's Island
3rd: Isle of Palms
BEST PLACE TO PLAY GOLF
Charleston is a city known for its vast variety of golf courses. Whether you're fighting the ripping ocean winds on Kiawah or following long winding fairways at Patriots Point, the Lowcountry and golf go together like beer and flag football. The best place to sharpen your game, according to our readers, is Dunes West Golf and River Club.
2nd: Charleston National
3rd: Patriots Point
BEST PLACE TO PLAY TENNIS
You may have been "the man" on your high school tennis team, losing by only a set to a young Pete Sampras in your senior year. But be careful as you strut into The Club at Dunes West with your short shorts and high white socks. If you've yet to check out our cover story and find yourself facing off against one of two young tennis sisters, your ego may be in for a jolt.
2nd: I'On Club
3rd: Live to Play
BEST PLACE TO HOST A CHILDREN'S BIRTHDAY PARTY
There's only a couple ways to satisfy your child that you have knowingly spoiled over the last 10 or so years. One of those ways is to host a birthday party at Blackbeard's Cove in Mount Pleasant. Legend has it that Blackbeard's has hosted birthday bashes that rival MTV's "My Super Sweet 16" – at a fraction of the price.
2nd: Sparians@River Bowl
3rd: Princess of Tides
BEST PLACE TO VIEW THE RAVENEL BRIDGE
So you're 40 years old and still haven't kissed a girl, but thanks to Mount Pleasant Memorial Waterfront Park and the splendid view of the Ravenel Bridge, there's still hope for you. So bring your Internet date down to the park after a night out on the town and take your chances.
2nd: Patriots Point
3rd: Fish House
BEST NEIGHBORHOOD FOR RETIREES
Once you retire, you probably want to live in a peaceful, beautiful neighborhood where the hustle and bustle of the working world doesn't faze you in the least. For that kind of tranquility, plant yourself at Dunes West, our readers' favorite place for a relaxing life.
2nd: Charleston National
3rd: Park West
BEST CONCERT VENUE
Bob Marley once sang, "One good thing about music, when it hits you feel no pain." If you need a painkiller, check out the show schedule for the Family Circle Tennis Center, where you and our readers can all enjoy music in the open air.
2nd: Awendaw Green
3rd: Boone Hall
BEST KIDS ACTIVITY
Your kids deserve a break from eating lima beans and doing homework just as much as you deserve a break from bellowing "Because I said so!" Second year winner Blackbeard's Cove is our readers' pick for the entire family to enjoy themselves.
2nd: Sparians@River Bowl
3rd: Palmetto Islands County Park
BEST PLACE TO FLY A KITE
Mary Poppins and her crew sang, "Let's go fly a kite," but in rainy England they had no clue what they were missing. The Isle of Palms, on the other hand, is the ultimate place to let your tail soar.
2nd: Sullivan's Island
3rd: Any Beach
BEST PLACE TO HAVE A PICNIC
Life is not always a picnic. But living in East Cooper – that's another story. Take your checkered, gingham basket and your blanket to Mount Pleasant Memorial Waterfront Park, where the rest of our readers will be dining alfresco.
2nd: Palmetto Islands County Park
3rd: Alhambra Hall
BEST PLACE TO MEET SINGLES IN PERSON
Meeting people on websites has become popular, but sometimes you just feel like flirting face-to-face. When that happens, head to The Shelter for a beer and a bite. Our readers think it's the perfect spot to discover true love over happy hour.
2nd: Red's Ice House
3rd: Red Drum
BEST PLACE TO RIDE A BIKE
When Freddie Mercury sang, "I want to ride my bicycle," he probably daydreamed about a place like Mount Pleasant's Old Village. With its tree-lined streets and small-town charm, The Old Village is paradise for traveling on two wheels – just ask our readers.
2nd: Sullivan's Island
3rd: Ravenel Bridge
BEST PLACE TO WALK THE DOG
It'd be a doggone shame not to take your four-legged best friend to The Old Village and walk around. Readers and their pooches alike love the atmosphere there for a sunny afternoon stroll. Just don't forget to clean up after your loyal companions.
2nd: Isle of Palms
3rd: Sullivan's Island
BEST PLAYGROUND
Fresh air is still an important part of childhood. If your kids are glued to their electronic devices and need to get their butts outside and onto a sliding board, visit the playground at Alhambra Hall. Our readers recommended it for a day in the great outdoors.
2nd: Mount Pleasant Memorial Waterfront Park
3rd: Palmetto Islands Park
BEST BEACH ACCESS
Pack up the cooler, slather on the SPF and head to the Isle of Palms when springtime returns – or, heck, on those random, 70-degree winter days. Voted as the best public beach access, you'll love to stick your toes in this sand and surf.
2nd: Sullivan's Island
3rd: Charleston County Park
BEST BUILDER OVER $500,000
A quality builder and a beautiful home go together like a horse and carriage, according to Frank Sinatra. Maybe Ol' Blue Eyes never actually mentioned anything about builders and homes, but that could be because he never heard of Suiter Construction, our readers' favorite custom builder.
2nd: Saltwater Homes
3rd: Phillip W. Smith
BEST VOLUME BUILDER
You want to become an East Cooper homeowner, but you aren't sure you can come up with the cash to make it work? John Wieland Homes has just the formula to build you a quality house at a modest, affordable price.
2nd: David Weekley Homes
3rd: Ryland Homes
BEST PARK
The backdrop of a sunset and the Ravenel Bridge is worthy of a dramatic sigh. It is particularly lovely when viewed from the best park: Memorial Waterfront Park, according to our readers. Dust off that fishing rod, grab a loved one and go enjoy one of the beautiful parks of Mount Pleasant.
BEST PLACE TO WATCH SPORTS ON TV
Could anything go better together than wings, beer and sports? If your answer is numerous, high-def, 60-inch TVs showing multiple games in unison, then you are correct. That's why the readers of Mount Pleasant Magazine voted Wild Wing Cafe as the best place to watch sports on TV. Where else is it socially acceptable to yell at the TV with a face full of buffalo sauce? That's what we thought.
2nd: King Street Grille
3rd: Sparians@River Bowl (tie)
3rd: O'Brion's Pub & Grille (tie)

BEST LOCAL CELEBRITY
Darius Rucker has been melting Mount Pleasant hearts with his sweet Southern lyrics since his Hootie and the Blowfish days. These days, Rucker can be spotted on the Cooper River reeling in redfish, shopping at a local Publix or rocking the set at the Family Circle Cup Stadium on Daniel Island every August, raising money for local schools.
2nd: Bill Murray
3rd: Rob Fowler
BEST AUTOMOTIVE TECHNICIAN
Automotive Excellence is legendary for its customer service. The beards sported by the Page brothers are legendary as well. Just ask the Mount Pleasant Magazine readers who visit the business just to take a look at their ever-increasing facial hair.
2nd: East Cooper Auto Pros
3rd: Hudson's Import Service
BEST PLACE OF WORSHIP
Make sure to get your worship on with your Mount Pleasant friends and family every Sunday at Seacoast Church. When those bells ring and the church doors fly open, we know most of you will be headed home for some Sunday football. Just try to bask in the morning's good church vibes when your Tampa Bay Buccaneers are receiving a Chuck Norris-style beat down once again.
2nd: East Cooper Baptist
3rd: Christ Our King
BEST PUBLIC SCHOOL
From athletics to academics to its prestigious marching band, Wando High School has set high standards for Public high schools in South Carolina. This year, Warrior basketball looks to get back on the winning track and earn a regional championship like in 2010.
2nd: Whitesides Elementary School
3rd: Mount Pleasant Academy
BEST RADIO STATION

It doesn't get much better than riding home from work in your El Camino, blaring the intellectual music of the Head and the Heart. If you notice the soccer mom and her three boys staring out of their Dodge minivan at you in a confused manner, just turn the dial up another notch and let the sweet sound of the Cooper River breeze and 105.5 The Bridge melt all your worries into oblivion.
2nd: WEZL 103.5
3rd: Y 102.5
BEST REALTOR
When you're moving to a new area, your realtor will most likely be your best friend until you scrounge up the courage to go out on the town and meet some new faces. But it may take weeks to find the nerve to meet new people. That being said, our readers think the moving process would be a whole lot easier if you get in touch with their favorite Realtor – Sue Hensch.
2nd: Chris Pouyat
3rd: Garrett Rust
BEST VETERINARIAN
We all know that taking care of our beloved pets is more important than anything else in the world. We must wake up before the sun rises to cook Max's three-course breakfast, groom his beautiful brown coat and brush his little dog teeth. Only the best will suffice, which is why if Max has a tummy ache, you need to take him to Advanced Animal Care, the best vet for your pet East of the Cooper, according to Mount Pleasant Magazine readers.
2nd: Palmetto Veterinary Hospital
3rd: Animal Medical Center
BEST ATTORNEY
The people have spoken. Jason Taylor was voted Mount Pleasant's best attorney because he raised the bar for his competition. Taylor wrote the book on how to make the law work in your favor.
2nd: Manaker & Cipolla
3rd: Dennis O'Neill
BEST BODY SHOP
I know it's hard to avoid those pesky Mount Pleasant alligators while your Range Rover rifles down Rifle Range after a long day at work. Well, you're in luck. East Cooper Paint & Body has all the tools and experience to remove alligator dents from high-end British automobiles.
2nd: Ascue's
2nd: Fender Mender
BEST FINANCIAL PLANNER
Are you one of the many young professionals who are making big bucks in a job you love? What the heck are you supposed to do with all that money? I know leasing a BMW 745 from the dealership down the street is appealing, but maybe you should stop by and chat with Phillip Cingolani of Edward Jones and establish a financial plan that will secure your future.
2nd: Morris Financial Concepts
3rd: Dave Van Rensselaer
BEST PLACE TO GET A MORTGAGE
You found your dream home in Mount Pleasant, but now you have to find a way to pay for it. A trip to your nearest Wells Fargo Bank branch should do the trick. They're the best, according to readers of MPM.
2nd: Lucey Mortgage
3rd: Mortgage Network
BEST HOME CLEANING SERVICE
You've probably seen the Molly Maid cars emblazoned with pink letters cruising through your neighborhood. You've probably noticed that your neighbor's house is clean enough to eat off of the floors. So give yourself a break, and let Molly Maid clean your home like it's never been cleaned before.
2nd: Classic Cleaners
3rd: Bulutberry Cleaning
BEST HOTEL
Did your wife invite her parents and three siblings to stay at your house for a week? Maybe everyone would be happier and more comfortable if they bunked at Mount Pleasant's best hotel rather than at your place. According to our readers, that would be the Courtyard Marriott.
2nd: Charleston Harbor Resort & Marina
3rd: Hampton Inn
BEST KENNEL
A trip to the kennel for old Rufus should be like vacation, a well-deserved time of leisure. That's what My Three Dogs is offering to your favorite canine companions a time of relaxation before they have to return to work as the certified protector of your home.
2nd: Pooch Palace
3rd: Paws in Paradise
BEST INTERIOR DECORATOR
Perusing other people's Tumblr pages can make your own home decor feel decidedly inadequate. That's when you should call Sidney Wagner of Eclectic Charleston. Our readers named her the best interior designer to take your home from plain to pizazz.
2nd: Miriam Jordan-Ricks
3rd: CHD
BEST LOAN OFFICER
Life can be unexpectedly expensive at unexpected times. Instead of calling your mother yet again, call loan officer Bill Anderson, voted best in East Cooper for when times get tight.
2nd: Wes Sellew
3rd: Bob Tennyson
BEST NAIL SALON
Can't keep up with all the new nail trends these days, from stick-on decals to sea green polish? Us either. That's why we get our nails done at Princess Nails. They know what they're doing with your fingers and toes, so your tips stay in tip-top shape.
2nd: Sandals Nail Spa
3rd: Nails So Dep
BEST PET GROOMER
Have you ever had your pet ridiculed on the street? Probably not, if you take your beloved animal to My Three Dogs for a grooming session. According to our readers, you'll finally be able to parade yourself and the pooch around with pride.
2nd: Village Groomers
3rd: For Pet's Sake
BEST PLACE TO HAVE A WEDDING
You've read the headlines about Ryan Reynolds and Blake Lively choosing Boone Hall Plantation as their destination for nuptials. So we probably don't have to tell you that our readers also named it the best place to tie the knot.
2nd: Alhambra Hall
BEST PRIVATE SCHOOL
We're lucky to have so many education choices in East Cooper. If you're debating whether to send your tyke to a public school or a private school, our readers suggest checking out Christ Our King-Stella Maris, voted best for private school education.
2nd: Bishop England
3rd: Palmetto Christian
BEST RADIO PERSONALITY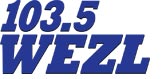 This is the second year in a row that you've named TJ Phillips of WEZL as a reason to turn the radio dial. Whether you're on an exhaustingly long commute or need energy to clean your house, our readers think you ought to tune in to TJ.
2nd: Brian Cleary
3rd: Summer McQueen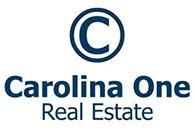 BEST REAL ESTATE COMPANY
The boom of Mount Pleasant and her surrounding islands is undeniable. Also undeniable is Carolina One's influence on people's home buying bliss. Our readers named this real estate company the best, so stop renting a room and give them a call.
2nd: Charleston House Hunter
3rd: The Cassina Group
BEST TANNING SALON
So you're whiter than a powdered doughnut and you have a strapless gown event coming up? Ultra Tan has the tools to give your skin a warm glow. Take advice from our readers and give them a call already, before you blind everyone.
2nd: Jamaican Me Tan
3rd: Vanity Salon
BEST TELEVISION PERSONALITY
Over the years, TVs have gotten bigger, flatter and sharper. But what hasn't changed is the television personality you enjoy watching most. Rob Fowler wins for the second year in a row. He oughta be in pictures – oh, wait. He is.
2nd: Bill Walsh
3rd: Brad Frank (tie)
3rd: Dean Stephens (tie)
BEST ASSISTED LIVING
Life gets better as the years go by. Your kids make you proud, your grandkids keep you feeling spry and you can become a resident at Franke at Seaside. Our readers voted it as the best place to stay active as a senior.
2nd: Somerby
3rd: The Palms
BEST CARWASH
Stop apologizing to your friends for the state of your vehicle every time you give them a ride to the party. Instead, take a tip from our readers and cruise into Liquid Highway. They'll get the scum out of your cup holders so you can stop riding dirty.
2nd: Americana Car Wash
3rd: Wizard Wash
BEST DANCE STUDIO
After the kids have watched a celebrity dance-off for the umpteenth time, they may find themselves with the desire to tap their feet. So tap them right over to the Tapio School of Dance & Gymnastics, where they can learn to move them in style.
2nd: Dance Carolina
3rd: Fred Astaire
BEST CHILD CARE
You can't always know what your kids are up to, but, if you send them to Chesterbrook Academy, winner of best childcare, there's a good chance that they'll be up to learning something that will make you proud at the end of the day.
2nd: Christ Kids Academy
3rd: O'Quinn Schools
BEST SALON
Feeling so frustrated with your mane lately that you'd rather just shave it off and sport the style of Sinead O'Connor? Instead, why not try a trip to Vanity Salon? Our readers bet you'll leave feeling gorgeous and not ready to pull your hair out.
2nd: Stella Nova
3rd: Salon Vantaggio (tie)
3rd: Salon Belleza (tie)
3rd: Jeff's Barbering (tie)
BEST PLACE TO HOLD AN EVENT
Deeply engrained in the rich history of Mount Pleasant, Alhambra Hall is nestled in the beautiful Old Village, overlooking the Charleston Harbor. If you truly love your family, we say have a reunion at Alhambra Hall, a place that makes other Mount Pleasant venues look just sort of bland.
2nd: Boone Hall
3rd: Sparians@River Bowl

BEST CHIROPRACTOR
Are you tired of getting bootleg back cracks from your brother-in-law? Are you keeled over at work like the Hunchback of Notre Dame? Head on down to Accurate Chiropractic, where Drs. Gina and Michael Courson have always got your back.
2nd: Atlantic Spine – Dr. Richard Huston
3rd: Coastal Carolina Chiropractic – Dr. Kenneth Ring
BEST DENTIST
Whether you just need those pearly whites whiter for your big Friday night date or you need some serious root canals from 55 years of Butterfingers and bubble gum, your best bet for premier dentistry East of the Cooper is Pleasant Family Dentistry.
2nd: Assey Dental Associates
3rd: Dr. Nicole Dahlkemper
BEST EYE DOCTOR
Has your vision clouded over the years, leaving you unable to see the cute ladies strutting on Sullivan's Island from your beachfront porch? Instead of letting the world think you're a dirty old man by staring at the beach babes from 10 feet away, head down to the Vision Center of Seaside Farms and get those eyes fixed.
2nd: Long Point Eye Center
3rd: Belle Hall Eye Care
BEST FITNESS CENTER
Instead of throwing your boss through a window after a long day of him telling you how worthless you are, why don't you head down to East Shore Athletic Club to let out some of that pent up aggression? Perhaps you will realize that lifting weights might be a viable alternative to catching an assault charge by way of a collision between your fist and boss' smug grin.
2nd: Ecofitness
3rd: Pure Barre
BEST LASIK SURGEON
Are you getting tired of your glasses fogging up during all your favorite activities? We aren't judging you on your "favorite" activities, but we assure you that your performance would be enhanced if you don't have to pause every few moments to wipe off your specs. Dr. Kerry Solomon can fix your eyes; those glasses will be nothing but a bad memory.
2nd: Dr. David O'Day
BEST ORTHODONTIST
We know: Your kid's teeth are more crooked than an Enron executive. Not to worry, though. Nash Orthodontics has the experience and expertise to straighten things out.
2nd: Gardner Orthodontics
3rd: Kelley Orthodontics (tie)
3rd: Pierce & Pierce Orthodontics (tie)
BEST PEDIATRICIAN
It's that time of year when your little one starts complaining of a tummy ache. Is it last night's supper or the stomach bug? Whether your young child has her head in the wastebasket or your teen broke his pinky while slamming the car door in your face, head down to Dr. Neill Herring at Mount Pleasant Pediatrics. He'll make things better.
2nd: Coastal Pediatrics – Dr. Elizabeth Kirlis
BEST PHYSICAL THERAPIST
You say you dislocated your knee trying to pull off a 360-flip while jumping your skateboard off the Red's Ice House roof and into Shem Creek? I know it may be difficult to find things to keep you busy in retirement, but you must know that the 20 feet of dock between the bar roof and Shem Creek is not as easy to clear at 70 as it was when you were a senior at Wando High School. Imagine Physical Therapy is not here to judge but to help return you to health.
2nd: Olympic Physical Therapy
3rd: Rehabilitation Centers of Charleston
BEST URGENT CARE
So you got into a doughnut-eating contest with the entire police force and now it feels like Fred Flintstone is banging his club repetitively on your stomach. This time Tums aren't going to do the trick; you need the best urgent care East of the Cooper. No fear, you're in luck, thanks to your local Nason Medical Center –fixer of all health problems, no matter how ridiculous they may be.
2nd: Health First
3rd: Doctors Care
BEST WEIGHT LOSS PROGRAM
Studies show that there are better ways to lose weight than fasting for a week while simultaneously trying to drag your pickup truck over the Ravenel Bridge with a rope holstered to your shoulders. Lowcountry Beauty & Wellness Spa offers a much-less-stressful and more-productive weight loss method.
2nd: Metabolic Medical
3rd: Weight Watchers
BEST ALLERGIST
If your kid's life has become like an episode of the Itchy and Scratchy Show, head to Dr. Bruce Ball, the winner in this year's best allergist category. He'll fix junior right up – your house may never need a box of tissues again.
2nd: Dr. Ned Rupp
BEST AUDIOLOGIST
Can you hear me now? If not, you might want to pay a visit to the gifted doctors at Charleston ENT, voted number one by our readers. And yes, there is a branch in Mount Pleasant.
2nd: Advanced Hearing Care – Dr. Mary Anne Larkin
3rd: Daniel Island Hearing Center – Dr. Jennifer Esse
BEST DERMATOLOGIST
Beauty is skin deep, but, if you don't take care of your skin, you'll be in sad shape. Germain Dermatology is where our readers go to get that youthful glow.
2nd: Mount Pleasant Dermatology
3rd: Dr. McLean Sheperd
BEST GERONTOLOGIST
Do you ever get tired of birthday cards that make you feel old? Us, too. But our readers suggest visiting Dr. Rex Morgan for an experience that will make you feel younger.
BEST HOSPITAL
There's nothing clever we can say about a trip to the hospital, but sometimes they're necessary. For those times, our readers prefer Roper Mount Pleasant.
2nd: East Cooper Medical Center
3rd: MUSC
BEST OBGYN
Children typically don't remember the doctor who brought them into the world, but their mamas do. And around here, mamas – and daddies – prefer Dr. Natalie Gregory for that momentous occasion.
2nd: Dr. Laura Stickler
3rd: Dr. Bridget Williamson
BEST ORAL SURGEON
A smile is one of the ways we communicate with the world. Dr. Craig Rhyne can help make your smile send the best message possible.
2nd: Dr. Lon Doles
3rd: Dr. Philip M. Prickett
BEST ORTHOPEDIC SURGEON
If you can't walk into a joint without thinking about your joints, it's time to telephone Dr. John Graham, our readers' pick for the best orthopedic surgeon.
2nd: Dr. William Estes
3rd: Dr. Andrew Saffer
BEST PLASTIC SURGEON
Two-year winner Dr. Jack Hensel of Lowcountry Plastic Surgery knows how to help readers put their best face forward. Just don't be surprised if you find yourself becoming obsessed with mirrors.
2nd: Dr. Thomas Funcik
3rd: Dr. Thomas Hahm
BEST PRIMARY CARE DOCTOR
When your old "apple a day" tactic leaves you disappointed, call Dr. John Knepper at Sewee Family Medicine. He won't just tell you to take two and call him in the morning – he'll actually listen, according to our readers.
2nd: Dr. Susan Jones
3rd: Dr. John Rowe Jr.
BEST UROLOGIST
If you find yourself stopping every few minutes during a road trip, it may be time to call Dr. Stanley Hall. Our readers think he's the best for flushing that problem away.
2nd: Dr. Alan Fogel
2nd: Dr. Harry Clarke
BEST YOGA STUDIO
Can't get centered in the midst of your crazy life? May we suggest a session at Bikram Yoga Charleston in Seaside Farms? Our readers elected it as 2014's best place to take a few deep breaths and be one with the universe.
2nd: Gaea Yoga
3rd: Serenity Now