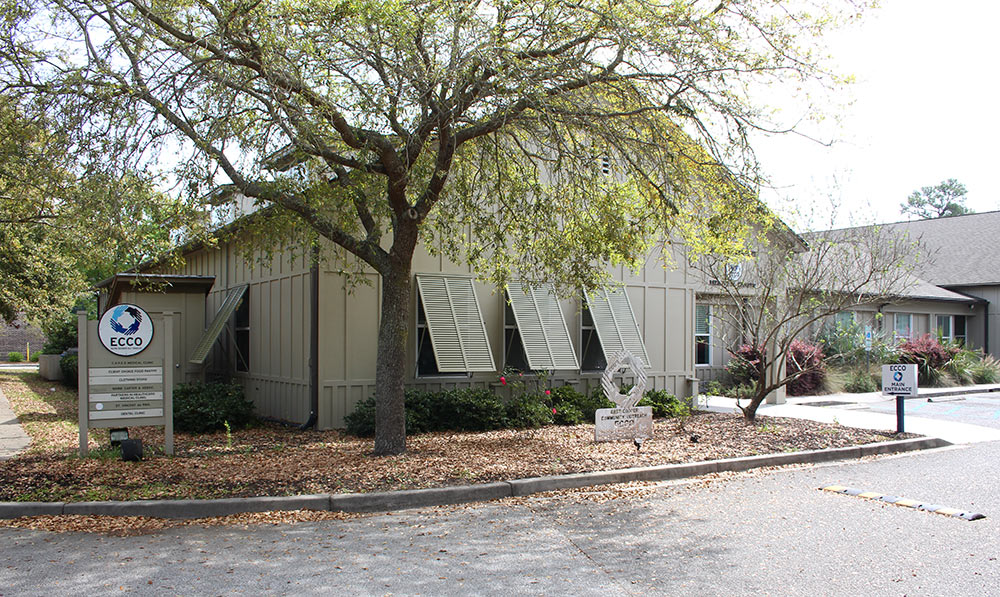 For over 30 years, East Cooper Community Outreach has proven itself the ultimate purveyor of getting folks in the community the assistance they need. Whether it's a one-time boost of financial assistance, a week's worth of groceries or an ongoing support system, ECCO has been there to lend a helping hand. In fact, the organization was recently voted the best nonprofit by readers of Mount Pleasant Magazine.
Many East Cooper residents have eagerly supported this worthwhile venture by volunteering their time, skills and money. This year, ECCO has put a new twist on its fundraising efforts with "Do Good Gatherings."
Don Squires, ECCO's director of development and marketing, explained: "Rather than our usual large fundraising event, we are shifting to smaller neighborhood gatherings in areas that we've received tremendous support from over the years."
The gatherings will provide an opportunity for residents to get together to not only hear from the executive director, but to meet some of their neighbors who have been impacted through the outreach ECCO offers – "a chance to hear from individuals that are finding help and hope from assistance provided through ECCO's life-changing programs and services," Squires said.
By design, these smaller gatherings of 75 to 100 people will allow people to meet individually and actually spend time in conversation. "You can't really do that in a large gathering of 300 people," he added.
Three events will take place this June. Events will be held at Alhambra Hall on June 9, I'On Chapel on June 16 and Mount Pleasant Waterfront Park on June 23 under the bridge. Invitations will be sent to past donors and others who have established a relationship with ECCO.
An effort is also being made to introduce the organization to others who may want to help through social media platforms such as Facebook and Nextdoor. Moreover, volunteers are committing to getting the word out within their own neighborhoods.
According to Squires, "These small gatherings will allow neighbors to get together for the whole community to be lifted. We know when neighbors work together, good things happen in our community. And these gatherings look to accomplish that!"
Tickets to the Do Good Gatherings are available for $50, which includes cocktails and local cuisine. Attendees are also invited to participate in the silent auction. Tickets can be purchased through ECCOcharleston.org/dogood. Become a part of a community that cares.
For more information, call 843-849-9220, or visit eccocharleston.org.
By Mary Coy