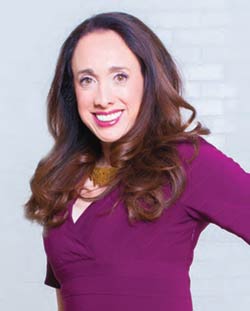 Dr. Margarita Murphy of Colon Surgeons of Charleston helps people with medical conditions they usually don't want to admit, let alone talk about. She said that many of her patients "suffer in silence," sometimes not even confiding in their primary care doctors.
She wants people in Mount Pleasant, and around the world, for that matter, to know that they no longer have to live that way. Voted the Best Colon and Rectal Surgeon in East Cooper, she said that she can fix many of the gastrointestinal disorders that people contend with for years and years on end.
"I've heard the saddest stories," she said. "I had a patient once tell me that she missed her grandson's graduation because of fecal incontinence. She said her friends stopped calling her because she was always afraid to go anywhere with them. She wouldn't travel and had been dealing with this issue for 35 years. She felt so isolated."
Dr. Murphy specializes in helping people who suffer with urinary and fecal incontinence.
"No patient is as grateful to me after their surgery as my incontinent patients," she said. "Their entire lives change for the better."
One in every 12 people suffer with fecal incontinence, according to Dr. Murphy. That's a higher rate than asthma.
"It's embarrassing," she said. "And it isn't just in older people. I have patients from age 20 to age 90."
Being named the best in Mount Pleasant is fitting since she is actually known throughout the world for her expertise on gastrointestinal surgeries. She has been asked to speak on her specialty at the Massachusetts General Hospital's annual meeting, the annual Brazilian Society of Colon and Rectal Surgeons meeting and the Mexican Society of Colon and Rectal Surgeons meeting and to the Latin American Pelvic Floor Disorders Association. She trains other surgeons from around the world.
"I have had surgeons from Mexico, Puerto Rico, Columbia and other countries watch me operate," she said. Her state-of-the-art equipment includes an endoscopy scope with three cameras that rotates 360 degrees instead of the average 70 degrees, and she also offers robotic-assisted colorectal surgery.
"When I saw all the new technologies, I wanted to get a colonoscopy myself," she exclaimed.
Dr. Murphy's work with patients diagnosed with colorectal cancer is another specialty that has put her name on the map.
"Surgery is necessary with colorectal cancer patients, and I specialize in that area," she said.
Jean Wellmon of Jean's Bridal in Mount Pleasant sings praises to Dr. Murphy for "curing" her of colon cancer in 2013.
"I can't say enough about Dr. Murphy," she mused. "It was the best experience. They are knowledgeable and thorough. She removed what was needed, and I didn't even have to go through chemo. She did a fantastic job with the surgery, and I truly believe that because of her I was cured."
Having Dr. Murphy in Mount Pleasant as her home base is a blessing to the people of this community.
"We aren't just another endoscopy center," she said. "We are highly specialized with all issues of the lower GI."
"It is so rewarding to help someone get their life back," said Dr. Murphy, who is passionate about her work. There just isn't anything that compares to really and truly helping someone."
For more information on Dr. Murphy and Colon Surgeons of Charleston, visit www.colonsurgeonsofcharleston.com or call 843-853-7730.
By Theresa Stratford