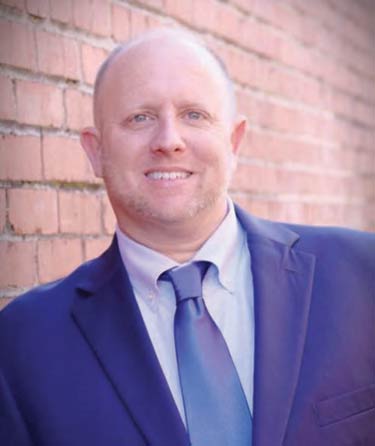 The Real Estate Firm has discovered something that allows them stand out from the competition.
The Real Estate Firm was created in 2015 by Jay and Mandy Law with a simple goal and a higher mission in mind: "Help someone every day," Jay said. "No matter how big or small, just help someone every day in their real estate needs, whether it is residential, commercial, vacant land, first homes, second homes, investment property or any other real estate investment." It is a goal and mission his team follows daily.
Now with 24 Realtors, The Real Estate Firm is a multiple award-winning agency that attributes it successes to client relationships.
"We do not just want to close a transaction with a client. We want to build a relationship of trust with you so we are always your go-to for real estate advice and that you refer your kids, family, friends and coworkers to us because of the difference we made in your life," Jay continued.
The Real Estate Firm establishes true relationships that continue way beyond the closing of the deal. "Our return business is great, and I believe the reason is trust. We're just honest with people," Jay stated.
The company's philosophy starts in the manner Jay hires Realtors for his team: "We have a strict interview process that ensures we are getting the agents that have client-centric goals, are honest and trustworthy," he explained. "And we require weekly training. We do not have to have the most agents – just the best."
Even the weekly sales meetings at The Real Estate Firm are different. "We do not have sales meetings; we have training sessions. Each week we are training the team on how to better represent clients and become better at helping clients," Jay continued.
The agents are also fully engaged in the entire transaction process, so the client communicates with one person who handles the entire process, from the first call to handing over the keys. Another difference is all of the agents support one another like a true team, so, even though you are only dealing with one agent, that agent has the support of the entire company.
"Buying and selling property should be a pleasant experience with limited stress, and it should be fun and exciting. Let our team shoulder the stresses. That is why you hire an agent after all," Jay stated.
He concluded that his team's most qualifying trait is also simple.
"We are not going to advise you to do anything we wouldn't do ourselves," he said. "Do yourself a favor and just interview one of our agents, and you will see why we stand out."
The team's website, www.therealestatefirmsc.com, allows you to search all MLS listings, check out schools, get the value of your property and even includes a glossary of terms and a very cool app for your phone – and you can also chat with a live agent. The Real Estate Firm can also be reached at 843-761-5297.