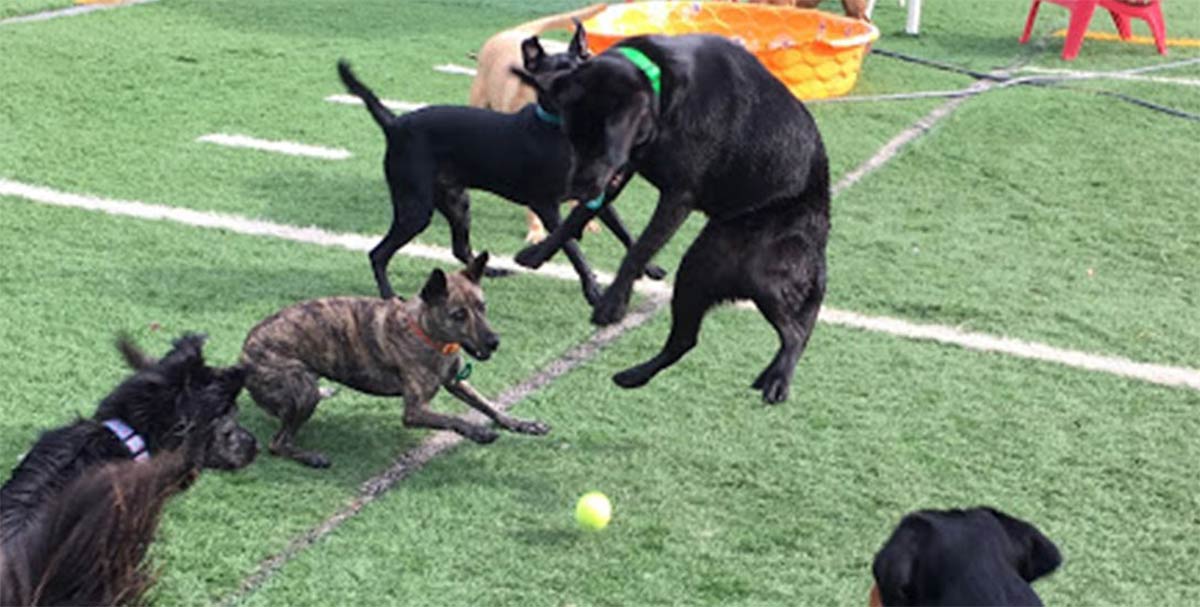 It goes without saying that everybody who works at Pooch Palace is a bone-afied dog lover, but their credentials actually go a lot further than that. With a number of trained professionals on staff, including several veterinary technicians, it's no wonder the dogs stay healthy and happy, no matter their breed or temperament – and it's no wonder readers of Mount Pleasant Magazine have voted them "Best" yet again.
"We ensure great service with the people we hire and train," said owner Jeff Sutton, adding that his staff members are accustomed to the fast-paced environment and upholding standards set for cleanliness and order. But while the humans think of Pooch Palace as an organized place with regulations set for the safety of each dog, the dogs themselves think of it as a luxurious vacation in paradise. With an outdoor play area almost as large as a football field, a full-sized swimming pool and even a "lounge" area that stays temperate, this is a true palace for the most discerning of pooches. Plus, smiling staff members are always happy to engage in a game of fetch.
"We are honored to have been voted Best Boarding Facility for the second year in a row; however, I expect nothing less," Sutton commented. "A few things set us apart, and our dog-training background allows us to let dogs have more fun than they would most other places, while still maintaining a controlled environment."
As for the future of Pooch Palace, Sutton and his team expect to keep winning the hearts of dog lovers who vote in the Best of Mount Pleasant, whether their pups "are just there for the day to burn off steam or staying a month while the owner travels the world."
"We are constantly upgrading the facility," he said, "and we are constantly thinking of new ways to make this a better and more fun place for the dogs."
Learn more at www.charlestonpoochpalace.com, or call 843-216-6529.