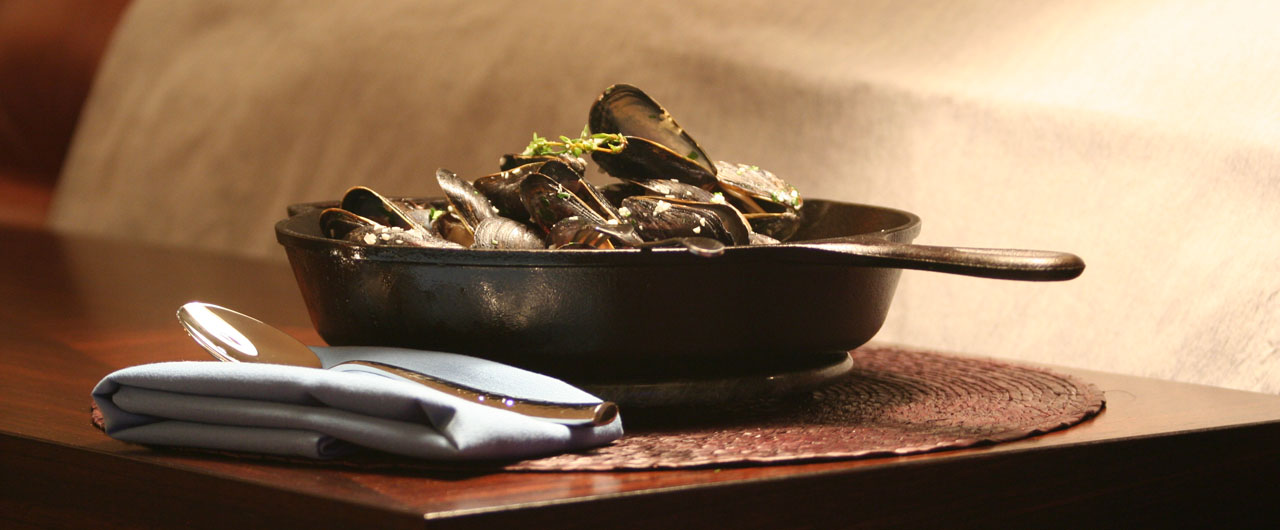 Tucked away in the Sea Island Shopping Center is a hidden gem: Bistro Toulouse. The Best French Restaurant, according to the readers of Mount Pleasant Magazine, its regulars rave that they've never been served a bad meal there.
"It's a big honor to us," said General Manager Candice Mahala. "There are 15 of us here working really hard. It's a validation that we're providing a product that people really like."
The product that Bistro Toulouse offers is modern interpretations of French classics such as salade lyonnaise, onion soup gratinee (French onion soup), bouillabaisse and one of their most popular dishes – herb-roasted chicken. Desserts include staples like crème brulee and soufflés. While they make some classic French dishes, they prepare them a bit lighter.
"We're always trying new things to help us keep things fresh and interesting," she added. "But we also deliver the classics that people expect."
The atmosphere at Bistro Toulouse is relatively casual but warm and inviting.
"A big part of the atmosphere is our service," Mahala stated. "Our staff is friendly and accommodating. We want you to leave here feeling better than when you came in."
Mahala owns the restaurant along with her business partner, Matthew Schulz, whom she met in culinary school in 2001. They moved here from Washington, D.C., in 2013, and saw a void in the area's French cuisine they hoped to fill. While Mahala and Schulz spent a lot of time working in restaurants and hotels, this is their first restaurant venture together. Mahala handles front-of-house duties, and Schulz oversees the kitchen.
Apparently, it's working, as they have established a nice base of loyal customers. Bistro Toulouse will be celebrating its fifth anniversary in April 2019.
"I think awards like this tell us that we're doing something right," Mahala said.
Explore the menu, book your table or learn more at www.bistrotoulouse.com, or call 843-216-3434.
By Colin McCandless