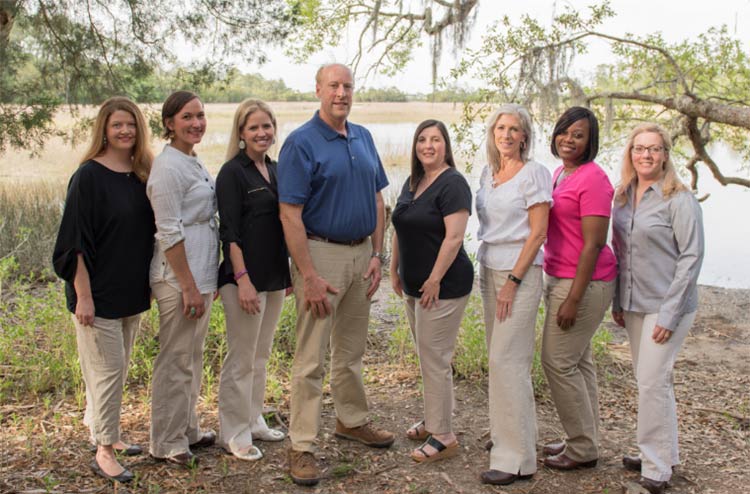 You can call Dr. Randy Pagenkopf just Dr. Randy for short. He's been practicing pediatric dentistry in Mount Pleasant for over two decades and is the longest-tenured pediatric dentist in town.
"I guess I am the grandfather of pediatric dentistry in Mount Pleasant," he said jokingly, since he still has a long way to go until retirement.
Besides his love for taking care of children's oral health, he loves being a pediatric dentist in Mount Pleasant because he truly enjoys being a part of the community.
"Mount Pleasant is progressive and diverse," he said. "I feel like the people here really understand the importance of good oral hygiene. It's a great place to live and work."
Always modest, Dr. Randy said he owes so much to his staff.
"My staff is loyal, and I couldn't do it without them," he said. "I think continuity is key, and they really are the reason why our practice has done so well."
He believes that staying abreast of the current modalities and treatments is vital to success.
"We have an up-to-date facility that is exclusively designed for pediatric dentistry," he said. "I am also always educating myself on the latest treatment techniques and recommendations."
Dr. Randy is the only pediatric dentist in town to provide laser dentistry.
"We can use it for almost all procedures," he explained. "Laser treatment is known to be less invasive and promote more rapid healing than conventional dentistry."
He is also the only pediatric dentist in Mount Pleasant to offer zirconia crowns, which are stronger and more durable than other options.
In the end, it's a combination of Dr. Randy's top-notch training and experience – he received his D.M.D. degree from MUSC and completed his two-year residency in pediatric dentistry at the renowned Children's Hospital Medical Center in Cincinnati – that makes him the best pediatric dentist in Mount Pleasant, according to the readers of Mount Pleasant Magazine.
For more information on Dr. Randy and his team, visit www.smilesbydrrandy.com or call 843-971-6221.
By Theresa Stratford