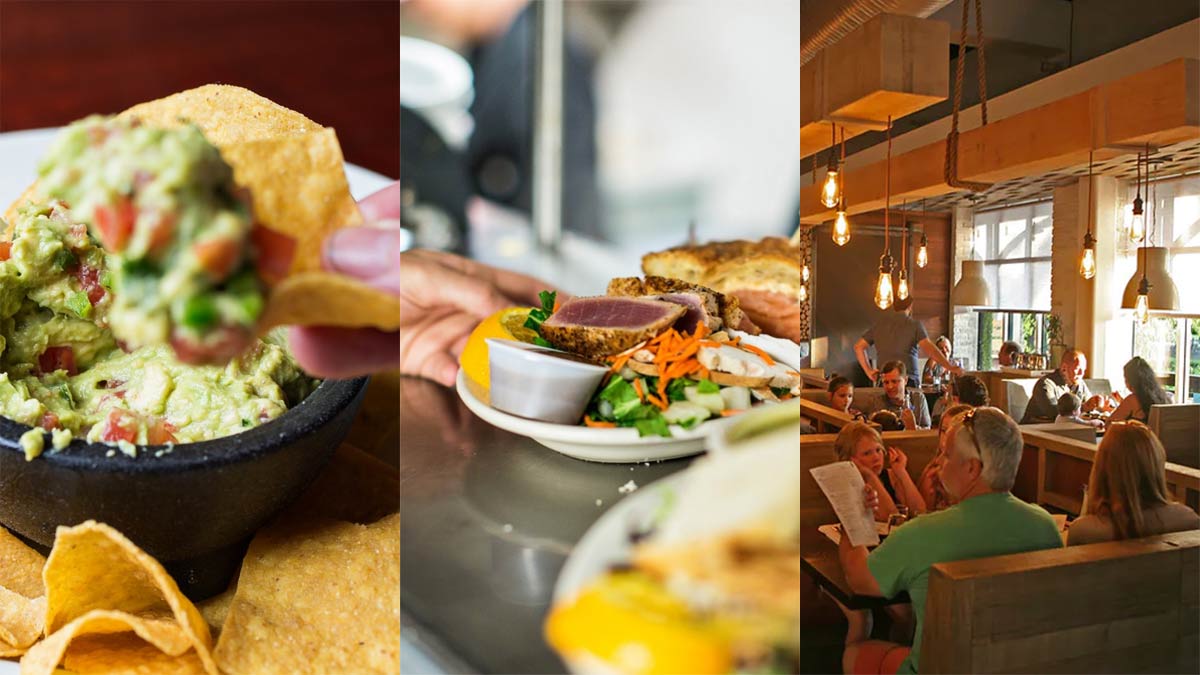 Local foodies might not recognize the name GlowFisch Hospitality, but they certainly know the names of their iconic eateries throughout the Lowcountry. Mainstays of great food and service such as Sesame Burgers & Beer, Ember Wood Fired Kitchen and Five Loaves Cafe have earned the esteem of Mount Pleasant Magazine readers year after year, and 2019 is certainly no exception. So what keeps folks coming back for more? According to Marketing Director Julia Trombley, the answer is simple: innovation.
"The core of GlowFisch Hospitality, besides the family atmosphere, is to provide innovative food options and a creative twist on what you would otherwise consider a regular dish," Trombley said.
All three restaurants offer yummy and extraordinary fare, and most of us who live in the Lowcountry have been to all three establishments more than once: Sesame for a hearty burger, Ember for a slice of gourmet pizza and Five Loaves for salads and soups with a refined twist. Ember, the youngest establishment of the three, has been winning over the hearts of Mount Pleasant diners with its seasonal entrees, shareable plates and veggie-driven menu since its inception in 2017.
"We go to great lengths to create healthy and sustainable menus for our customers," Trombley pointed out. "With each of our restaurant concepts, we partner with local purveyors and local farms to provide fresh vegetables and to only source quality meat."
Of course, food can only take you so far – at GlowFisch Hospitality, exceptional service is a top priority, and the staff looks forward to greeting Mount Pleasant Magazine readers with a friendly smile at their next meal.
"We are thrilled to be a repeat winner, and we're proud that Sesame has been named Best Burger three years in a row," said Trombley. "GlowFisch ensures great service by providing Lowcountry hospitality to each guest on a daily basis."
To learn more, visit www.glowfischgroup.com.