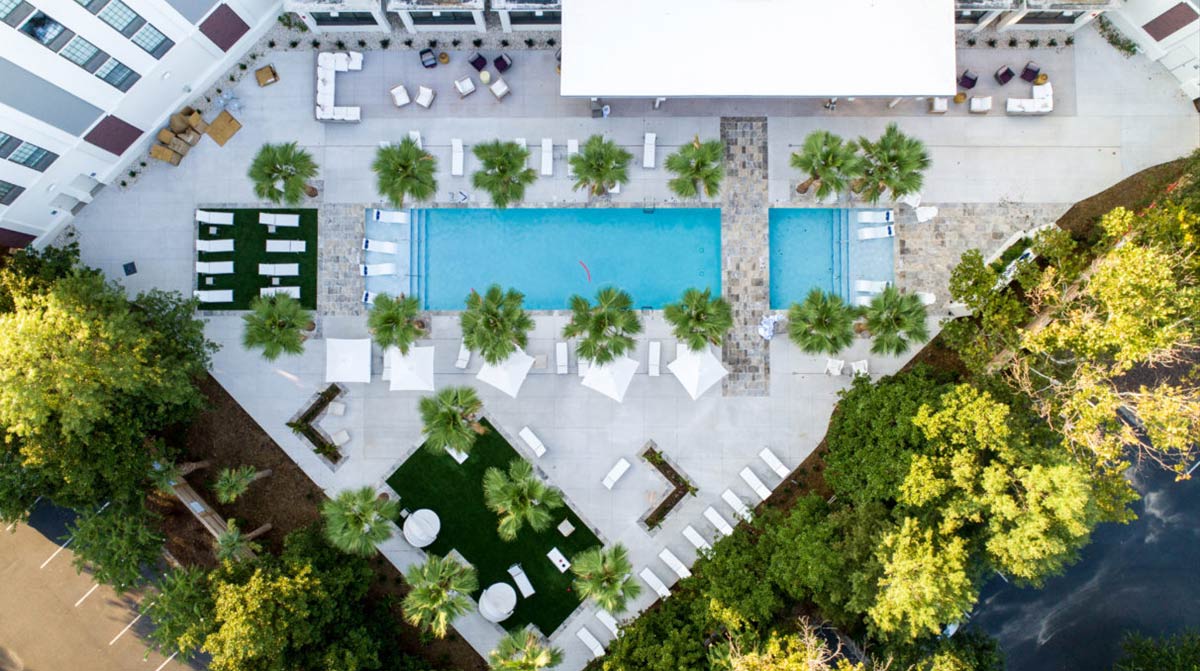 One of the Lowcountry's newest boutique hotels embraces the area in both name and appearance. Even with its fairly recent debut, the readers of Mount Pleasant Magazine voted it the Best Hotel in the area.
Mount Pleasant's Hotel Indigo, located near the base of the Ravenel Bridge, is the 94th Hotel Indigo in the world but the first in South Carolina. And what more fitting place for a Hotel Indigo than the Lowcountry, where indigo is a staple of our area's rich tradition and history?
"The hotel's namesake, 'indigo,' is commemorated throughout the hotel on the walls, carpeting, furniture and columns and in the hotel's public spaces, guestrooms, suites and meeting space," said General Manager Shakir Hussain.
Additionally, the hotel's signature restaurant is named for an agricultural icon of Charleston's indigo glory days in the 1700s.
"Eliza's Bar + Kitchen was named to commemorate Eliza Lucas Pinckney, an extraordinary Charlestonian who developed indigo in the Lowcountry and turned it into one of the state's most important cash crops. We have a beautiful painting of Eliza hanging in the hotel," Hussain said.
Visitors will find locally sourced delicacies at the restaurant, including local food ingredients and craft beers.
With more than 150 rooms, Hotel Indigo is the ideal destination for both business and pleasure travelers while also serving as a prime location for social events.
"Hotel Indigo Mount Pleasant is a wonderful location for weddings and social gatherings. We have 6,000 square feet of flexible gathering space that includes our 3,000 square-foot Palmetto Ballroom. We also host customized events outside at our beautiful resort-style pool," Hussain said.
The Hotel Indigo is located at 250 Johnnie Dodds Blvd. To learn more, call 843-884-6000 or book online at www.mountpleasantlyindigo.com.
By Michael Gibbons