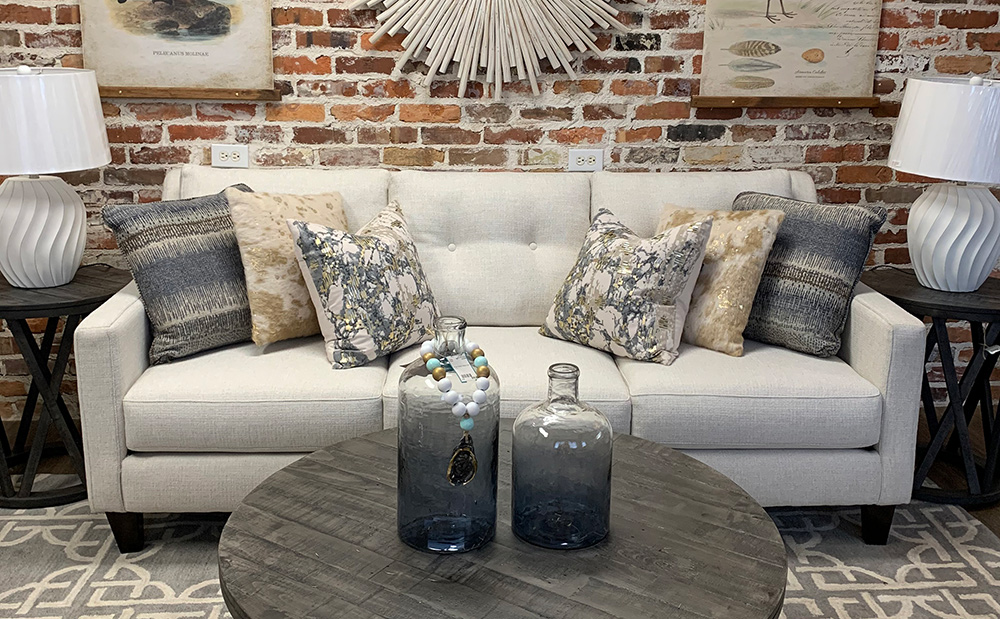 When Angie Balderson moved to Mount Pleasant from North Carolina in 2008, she didn't have any specific plans to open a furniture store, or as she put it, to bring "a little piece of Highpoint to the Lowcountry." 
Instead, she wanted to buy good furniture at rational price points, but Mount Pleasant could not meet that need.
Fortunately for us, a career spent in the furniture industry prepared Balderson to address this lack in Mount Pleasant's retail scene, where Haven's Furniture & Home Décor has been a staple ever since. A multiple Best of Mount Pleasant winner for several years in a row, this year Haven and Balderson have won Best Furniture, Best Interior Designer and Best Customer Service. 
Recognizing the easiest, most cost-effective way to open a store, she began with high-end consignment. But even in consignment, her approach took the sale of gently used furniture to another level, taking an old piece of furniture, painting it with Fusion Mineral Paint, changing the hardware and suddenly finding herself selling a unique piece that looks brand new — at a consignment price. 
As the only source for Fusion Mineral Paint in the Lowcountry, Haven's Furniture doesn't just use the paint to bring new life to resale furniture, Haven's also offers DIY classes in using the paints — which can be used indoors because of low fumes, paints directly on furniture without requiring sanding, waxing or finishing, and brings over 50 color options into your home.
It didn't take long for Balderson's manufacturing friends in Highpoint to realize that she was selling excellent consignment pieces for about the same price she could be selling their new pieces. 
There are several benefits that go with having friends in furniture manufacturing, including unbeatable prices.
Haven's Furniture specializes in high-performance Revolution fabrics with sofas from $799 to designing your own custom sofa or piece of furniture. And with over 8,000 square feet between two locations, you can check them all out — test the comfort, feel the fabrics and take in the whole piece, not just a swatch. 
Despite changes over the last year, including rebranding from Consign Haven to Haven's Furniture & Home Décor to better identify her product, Balderson continues to focus on excellent customer service, designing interior spaces and picking the best pieces for each home.
Haven's still features some consignment pieces that she refinishes and even some up-to-date pieces that she gets in from model homes or designers. However, most of her stores have brand-new furniture at an amazing price point. 
Balderson and her tireless team offer complimentary design services to clients purchasing from the store, which means that in addition to excellent furniture choices, you get access to beautiful, quality furniture at unbeatable prices. Visit Havens Furniture to create your perfect space from entry level apartments to high-end beachfront homes.
Haven's Furniture & Home Décor has two showrooms at 1518 N. Hwy 17 and 492 A-B LaMesa Street, both in Mount Pleasant.
By Holly Vories