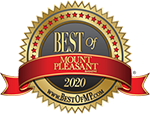 VOTED BEST AUTO REPAIR BUSINESS

Hudson's Import Service: Specialization is Key
If you've ever visited Hudson's Import Service or had the pleasure of meeting Cliff Hudson with his larger than life personality, you'll agree that they could apply to several Best of Mount Pleasant categories of their own: The Best Explanations of Any and Everything to Do with Your Car, The Best Lowcountry Car Expert, The Best Shuttle Driver Ever (Mr. Frank). The list goes on, but it's no surprise the recognition Hudson's did win was as one of the Best Auto Repair Businesses.
When the people in your community vote for you as one of "The Best," it is an awe-inspiring feeling. You show up at your business day in and day out, work hard, go the extra mile and hope that you are offering the service and quality repair to vehicles that today's customers demand. When the votes come in, the "job well done" moment we all wish for arrives.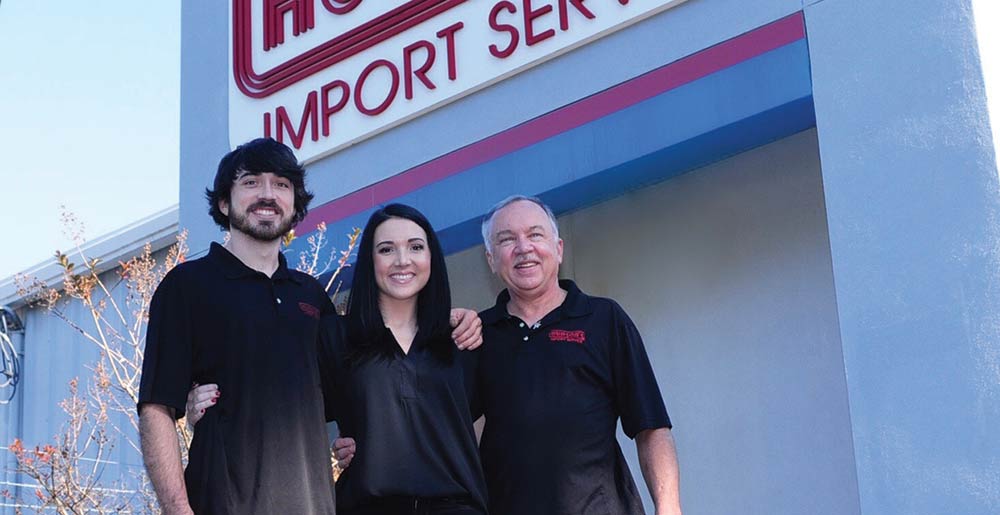 Being voted among the best in any town is a great accomplishment, but being among The Best in Mount Pleasant is quite the accolade. Since opening in 1978 with the encouragement of his father, W. Ray Hudson, Hudson has seen Mount Pleasant grow from a quaint town (population 12,000) into one of the largest in South Carolina (population 86,668 in 2017). That type of growth brings a unique set of challenges, which were met head-on with great focus on customer service and quality repair at a fair price.
Those priorities are still the focus every day at Hudson's Import Service and the staff equates them to the business' success. That, along with the company's philosophy, explains why most customers are referrals from existing customers. Hudson's belief has always been to put the need and the best interest of the customer first; the profits will follow. It is not uncommon to hear him tell customers that the advice he is about to give is the least profitable for him but the best for how they should spend (or not spend) money on their car.
As a result of that approach to business, Hudson's has an impressive customer return rate that transcends generations. "We are now servicing cars for the grandchildren of some of our original customers," Hudson stated, noting he is experiencing a generational influence with his own children. His daughter Caitlin has recently taken over the position of business manager while Gains, Hudson's son, has become a fully-certified technician. When Caitlin was asked what it was like working with her brother and her father, she shared that "working hard for something you love is called passion. The passion they possess day in and day out is unparalleled, and I just feel blessed to be here learning and contributing."
Although the culture of Mount Pleasant has changed and the population has exploded, businesses like Hudson's Import Service are why it still has that small-town feel. Let's all remember to "shop local" to ensure the continued success of our own.
See us at 1072 Johnnie Dodds Blvd, Mount Pleasant, give us a call 843-884-2573 or visit hudsonsimport.com for more information.
By Eileen Casey