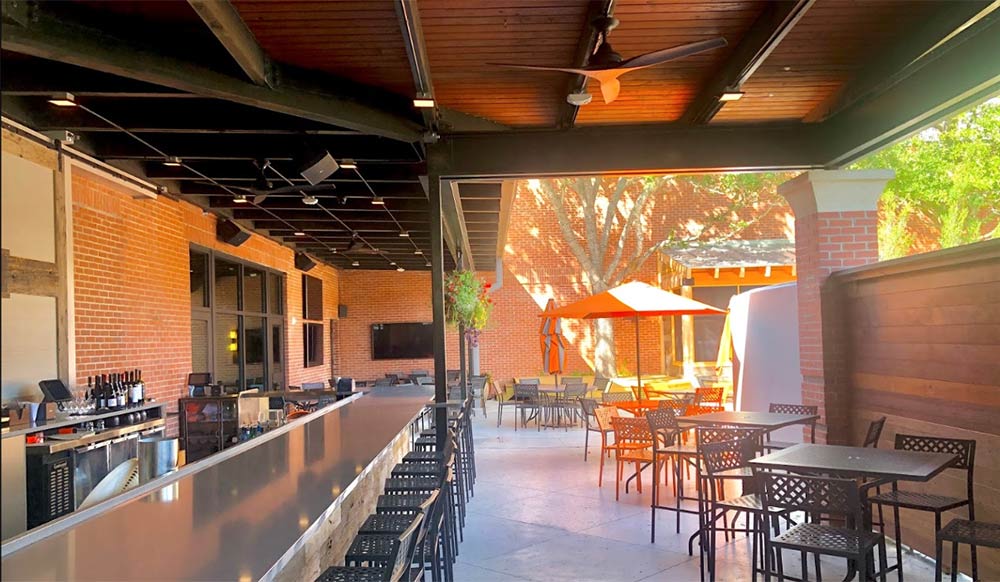 Food, fun and a friendly atmosphere await you at Butcher & The Boar, our readers' top pick for Best New Restaurant and a nationally recognized, award-winning modern steakhouse in Mount Pleasant.
Whatever your occasion, there's a space for you at the table whether in the dining room, at the bar, or in any of four event spaces. Sip a cocktail in the lounge with friends — or reserve the gorgeous space for a semi-private party of 50. The Boar room is unique with its private bar and bartender, restrooms and A/V, and holds 48 seated guests. The Garden Room, with its Southern-feel and dazzling wildlife wallpaper — on the ceiling! — is open and airy, seating up to 32. There's also a larger patio with five TVs, a stage, smokehouse, firepit, heaters and bar.
Voted the Best Place to Take a Date and one of the Best Places for Singles to Meet, Butcher & The Boar is ideal for a casual night of upscale food and live music on Thursdays and Saturdays. "People don't have to dress up to come here, but there's a lot of energy in this space," said Jane Wolfe, vice president of marketing.
The restaurant serves large portions that encourage sharing and a community dining experience whether you come for happy hour, dinner or the New Orleans-style brunch from 10 a.m. to 2 p.m. on Sundays, which was voted one of the Best Brunches around. They were also voted Best Chef for the work of Tommy Begnaud, and one of the top for Best Desserts, Best Bar and Best Happy Hour.
Added Courtney Briden, events manager, "It's communal, fun and a feast to be shared with your friends and family."
Butcher & The Boar is located at 730 Coleman Blvd., Mount Pleasant. Stop by, call 843-868-8000 or visit butcherandtheboar.com.
By Teri Errico Griffis