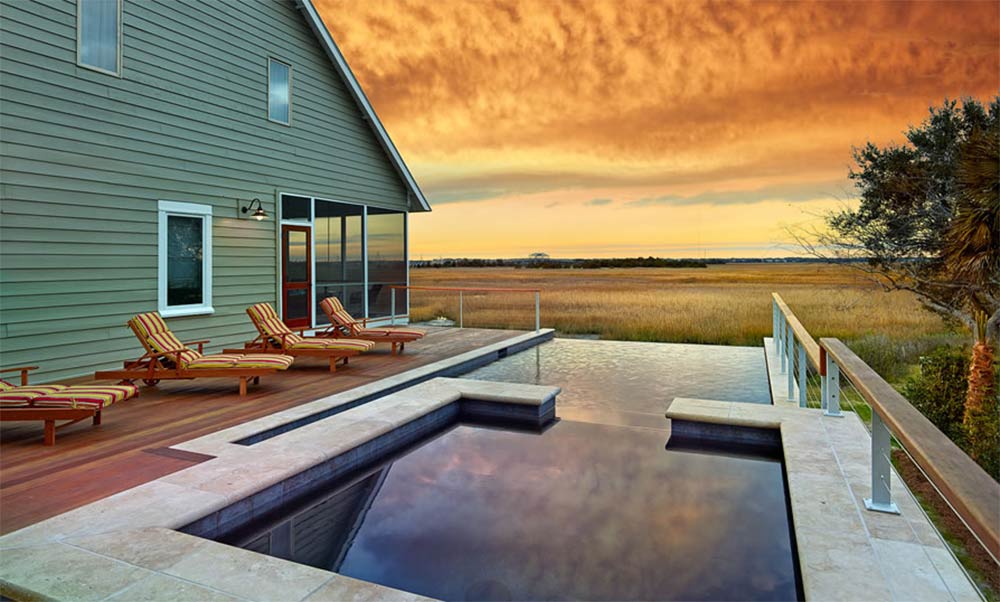 President Rob Crawford and the team at Renaissance South Construction have an uncompromising system of values for getting everything 100% right. Through the company's foundation in complex renovations, they understand the damage and heartache improperly installed systems can cause. This passion for building sciences, paired with a love for helping people achieve their best lifestyle, is surely why readers of Mount Pleasant Magazine declared the company best in the category of Home Improvement and Remodeling. The Charleston Homebuilders Association seems to agree, having bestowed the company with 12 of its prestigious PRISM awards and four Remodelers of the Year.
In addition to residential remodeling, Renaissance South builds custom homes. "We consider ourselves a boutique builder," Crawford said. "We're very particular about what we build – unique properties, technical elements that are rock solid and a level of detail that is nothing short of craftsmanship."
Crawford, a graduate of Hampden-Sydney College, relocated to the Lowcountry with his wife in 2002 to pursue his passion for restoring historic houses. "Our three- to five-year plan for the Lowcountry became permanent almost overnight," Crawford said. After years of wearing a toolbelt and learning the technical aspects from the ground up, he assumed the role of business development at another local building firm. Then, nearly 12 years ago, he formed Coleman Boulevard-based Renaissance South, which builds several custom homes and many renovation projects a year. His team includes a selections coordinator and multiple college-educated project managers to ensure the easiest experience and highest level of quality control.
To learn more, call 843-388-5550 or visit renaissancesouth.com.
By Frances J. Pearce