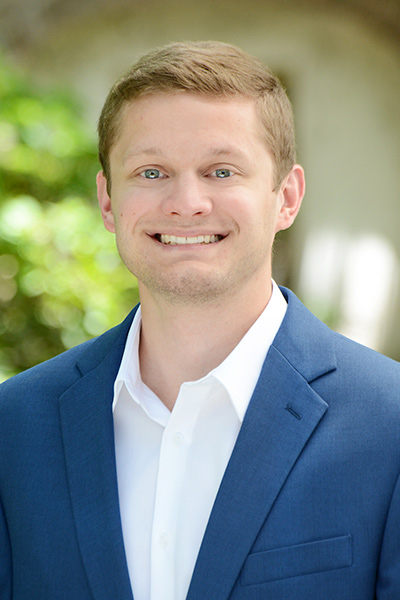 Homeownership is a fervently sought-after goal, especially as the influx of people moving to our area continues to boom. A vital step in the process of home ownership, however, is the home-buying loan. While there are many who can help you with your finances, Ethan Lane routinely distinguishes himself for residents of Mount Pleasant. Lane has been providing this service since 2013 and has been a chief asset for Mount Pleasant homebuyers and owners. In fact, he has done such an excellent job that he has once again been voted Mount Pleasant's Best Mortgage Lender.
"What sets us apart is the realization that purchasing a home or refinancing a mortgage is much more than a transaction. It's a major life event, and it's deeply personal," said Lane, noting that valuing his clients over the business side of things is the defining feature of how he forms his network. "We structure our entire business around a great client experience and force the rest of the process to fit that mold, not the other way around."
Lane recounted what inspired him to pursue a career in this field, saying, "I was drawn to mortgage lending after meeting David Crowell, who started the Southeast division of the Mortgage Network over 20 years ago. His simple 'client first' approach to an otherwise complicated business has stuck with me. It's been incredibly fulfilling meeting so many great people and seeing their goals and dreams come to fruition."
For Lane, accountability is one of the key strategies employed to mitigate the process for the homebuyer. "Everything we do is designed to navigate a notoriously tough process and actually make it enjoyable," he said. "We take as much off of the client's plate as possible and aim to build great relationships along the way."  
A key factor that makes receiving a loan for one's house so intimidating for homebuyers is the opacity and complexity that so often accompanies mortgaging. A unique way in which Lane is able to put his clients first is by placing a priority on providing them with the knowledge necessary to make a beneficial and confident decision. "Education is a key part of that experience. Every situation is unique and it's important to communicate the details and strategy behind such a large financial decision," he said, adding that he puts in the time and attentiveness required to remove the mystery and confusion of the loan process for each person that he assists. 
When it all finally comes together successfully for the clients, Lane declares what is most important to him, and why he is in this business. "The most rewarding moments come at the closing table, celebrating with clients-turned-friends who have just realized their goals are now a reality!" he said. There have clearly been many celebrants who have had their goals made into reality thanks to Lane, and with such a caring and effective approach, there is certain to be more to celebrate.
For more information, visit mortgagenetwork.com/ethan-lane or call 843-800-3002.
By Mitch Watford