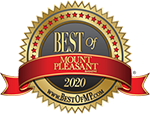 VOTED BEST WEIGHT LOSS PROGRAM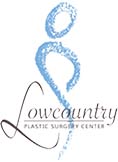 Lowcountry Beauty and Wellness Spa: A Beautiful Marriage
You can call them a power couple or a force to be reckoned with, but, no matter what label you give them, the truth is Dr. Jack Hensel and Michele Hensel are a husband and wife team who together started one of the most successful "medspa" plastic surgery offices in Mount Pleasant — the first one of its kind, to be exact.
Lowcountry Plastic Surgery Center, under Dr. Hensel, opened in 2001. Since then, with his wife by his side, the Hensels have opened Lowcountry Beauty and Wellness Spa, The Manor at Lowcountry Plastic Surgery Center and The Lash Brow and Botox Bar — all of which are under the Lowcountry Plastic Surgery Center umbrella. With Lowcountry Plastic Surgery Center being named one of the best and Lowcountry Beauty and Wellness Spa being named the best in Mount Pleasant for weight loss, they have certainly left their mark, impressing locals for nearly 20 years.
It was Michele's expertise in marketing that Dr. Hensel thanks today for part of their success. As the marketing manager and weight-loss consultant for Lowcountry Plastic Surgery and Lowcountry Beauty and Wellness, it was Michele's uncanny ability to market the company, especially in times when others were cutting back on advertising, that brought the company to the forethought of so many patients they said they have had the privilege of treating over the years.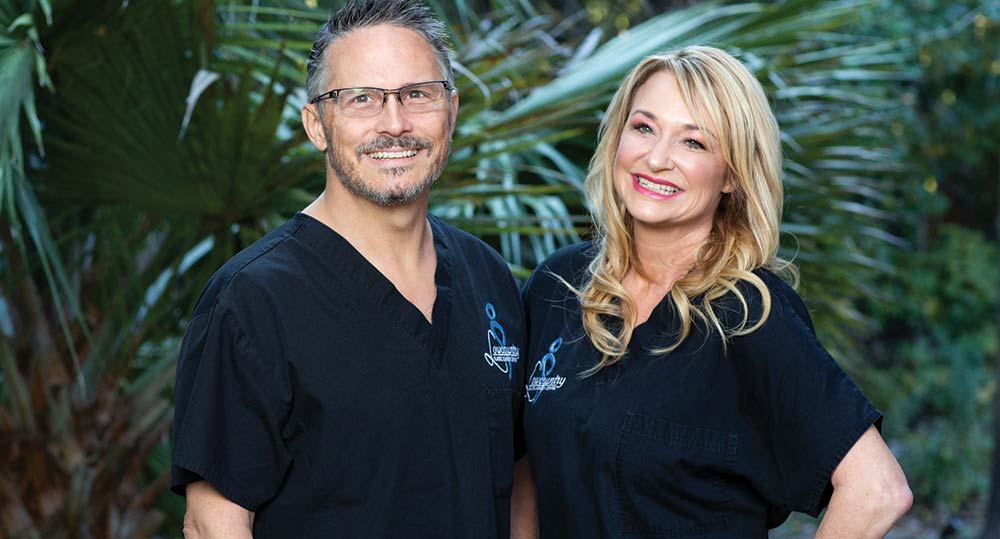 "When other businesses were struggling and not wanting to advertise in 2008, she had the forethought to advertise more. This allowed our business to be seen more than most and instead of declining in business like others did, we excelled," Dr. Hensel said.
Lowcountry Plastic Surgery Center specializes in a variety of cosmetic procedures. Dr. Hensel holds a great reputation for breast and body contouring procedures along with facial procedures, such as facelifts and eyelid surgery. But the practice also offers noninvasive procedures, such as CoolSculpting, cellulite treatments, skin tightening, Botox and fillers, men's and women's procedures, laser hair and tattoo removal, facial rejuvenation and even hair replacement.
The beauty and wellness side of the business, which Michele began in 2010, focuses on the overall health of the patient by developing a personalized weight loss program which will help restart the metabolism and create a healthy lifestyle by obtaining weight loss goals. Increased energy is a positive side effect of all three of the weight-loss programs they now have to offer. These plans also help to reduce anxiety, improve sleep and decrease irritability.
It is a true powerhouse between Michele and Dr. Hensel when it comes to beauty, health and wellness. They want people to feel and look their best, which they know leads to a happier life.
"Luckily, we hear stories about how we have helped someone every day," Michele commented. "Whether it was to help someone lose 20 to 100 pounds and they are healthier and able to live a more productive life or someone that has had a cosmetic surgical procedure that they needed help with and it raised their self-esteem. We enjoy hearing their stories and it brings us so much fulfillment to help them."
They are also a couple who gives back. Michele said that they have partnered with many non-profits over the years. She was actually the sponsorship chair for Race for the Cure for two years and Dr. Hensel served on the board.
In 2019, the Hensels were named Everyday Heroes by News 2 because of their selfless act of caring for a child with sickle cell anemia who they met on a small Caribbean Island called Roatan. The girl lives with the couple and their two younger boys now so that she can receive the medical care she so desperately needs.
"Helping people is just a part of who we are," Michele said. "Actually, our whole team is built of compassionate and caring people. Putting smiles on people's faces puts a smile on our face. Surrounding ourselves with the right staff that have that same compassion is a must."
They started the beauty and wellness spa in response to the need for non-invasive ways to lose weight. "I realized somewhere along the way that many people are afraid of the words 'plastic surgery,' so this side of the business helped to educate the patient on the different procedures and to educate themselves on a more holistic and healthy way of life," she explained.
The Hensels also aren't afraid to say "no" to patients if the procedure they want is not something the couple feels comfortable performing. "We have never committed to something we couldn't follow through with. We are honest about who we are and what we can do. We only suggest what is right for the patient."
Michele said she hears all the time, "How can you work with your husband?" To that she says, "We personally could not imagine what it would be like to not work together. We both have a great sense of humor which is important. We work for common goals and set ground rules. We agree to disagree at times and have realized over the years that it is important to be a united front."
Dr. Hensel concurred, "We are two people with different strengths and weaknesses that apart would have never been able to build the successful businesses that we have built today. It is an honor to have her by my side in my professional and family life. Most couples say they could not imagine working with their spouse. I personally could not imagine working without mine. She brings out the best in me."
So go ahead, call them a power couple and a force to be reckoned with, but we prefer a match made in heaven.
For more information, visit lowcountryplasticsurgery.com or call 843-212-7578.
By Theresa Stratford