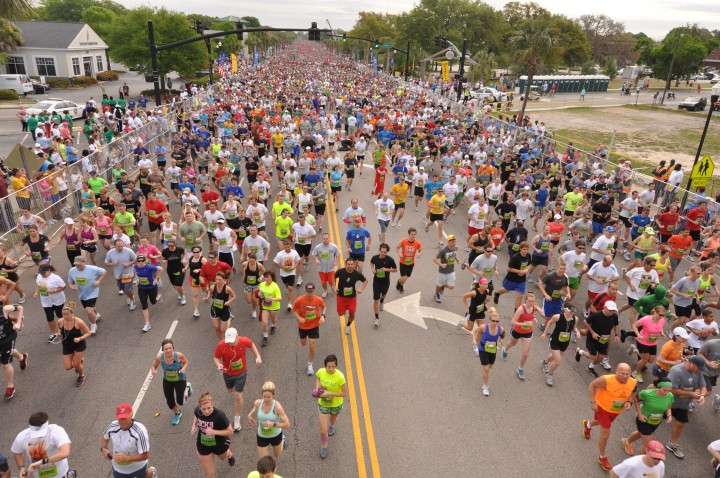 When it comes to the importance of health and fitness, age is not an issue. For some, fitness is a lifelong lifestyle; others don't establish a regular exercise regime until after their status as couch potatoes is confirmed.
That's exactly how Bill Boulter came to be the top contender in his age group of the Cooper River Bridge Run.
"I didn't start running until I was already 55 years old," Boulter said. "One day, I noticed I was becoming quite the couch potato, so I got up and I started walking."
Walking quickly became a mundane way to get his heart rate up.
"It was boring," he said.
So Boulter, who will be 85 on his next birthday, started running. Today he maintains the exercise routine that might rival that of an Olympian.
"I work out two to three hours a day at St. Andrews Family Fitness Plus in Charleston," he said. "I do spin class and lift weights on the machines. On Sundays, all I do is run. I run about 20 miles a week total and try to get a run in on the bridge once a week."
Fourteen years ago, running for exercise turned into running to win for Boulter. A James Island resident, he was 70 when he first won in his age bracket in the Cooper River Bridge Run. He's earned the Dewey Wise award – it goes to the oldest runner who completes the race in a time faster than his or her age – and he has had the honor of being nominated for the race's Hall of Fame.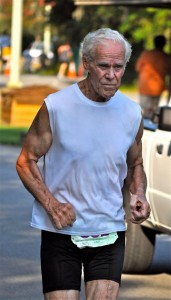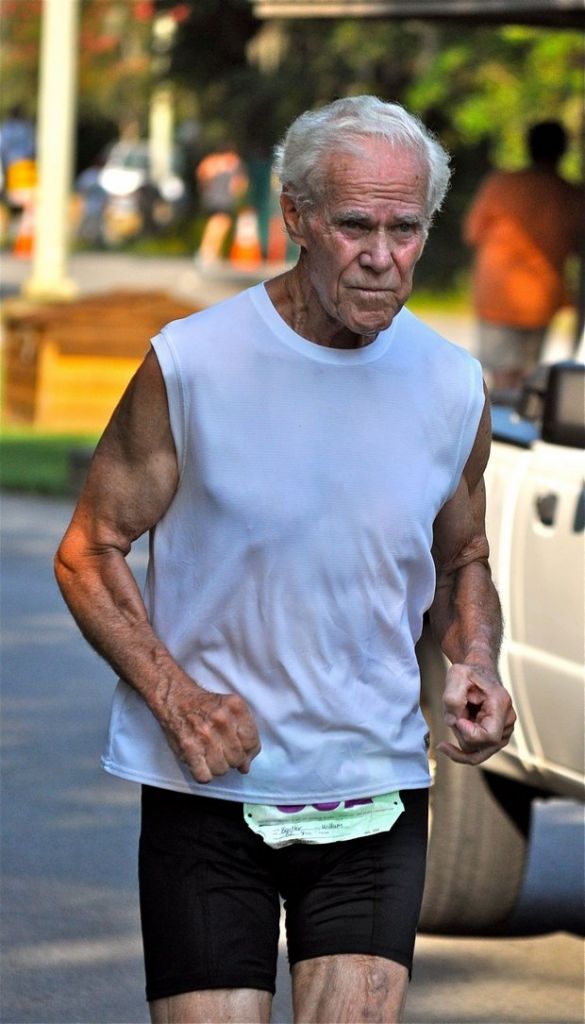 "I'm kind of proud of that," Boulter said. "I look forward to the Bridge Run each year. I'm friends with a lot of the runners, and I volunteer when I'm not running."
Shirley Bisset has won in the female category of the same age group – 80 and over – for the last two years. It took her 13 years of participating in the Bridge Run to come in first, but, when she did, she recognized her competitive nature for the first time.
"Winning was exhilarating," she said. "I never dreamed that I was so competitive."
Bisset, a Seabrook Island resident, said she was never into organized sports in her younger years and didn't really have an exercise routine to speak of until she signed up for the Bridge Run in 2000. Now she works out at the Lake House gym on Seabrook and regularly walks from her house to Freshfields Village on Kiawah, which is about 10 kilometers, she said.
"I will be 86 on April 6. I'm the Grandma Moses of the bridge walk," she said jokingly.
Some might think she is the queen, though. After she crosses the finish line, she puts on a tiara and heads to Saffron in downtown Charleston to celebrate another bridge run and her birthday with family and friends.
"We order the biggest omelets they can fit in a pan," she said. "That's when I put on my tiara and carry my wand."
The hardest part of the bridge run, according to Bisset, is waking up early.
"I don't know who my competition will be this year," she said. "The new 80-year-olds coming in could be in really great shape. But I'm always more worried having to get up at 6 a.m. to get over to Mount Pleasant."
Both Bisset and Boulter believe anyone at any age can and should participate in the Cooper River Bridge Run.
"You don't have to run. In fact, I have always walked," Bisset said. "And it's not as crowded as it looks in the photos you see online or in the paper. There's plenty of room for everyone, and the views are dynamite."
Boulter believes everyone should try running, regardless of whether they think they are built for it.
"Always carry your running shoes with you and you can do it anywhere. That's the beauty of running," he said.
This might be the last year Boulter take on the Ravenel Bridge. He's not quite sure he will be up for the challenge in 2016. But, with Boulter and Bisset, the friendly competition of the bridge run seems to be addictive.
"I'm healthy right now and I thank the good Lord for that," Boulter said. "I haven't decided yet on when I will have to stop doing the bridge run. So, for now, may the best man win."
By Sarah Lynch
 Photos provided by The Cooper River Bridge Run.