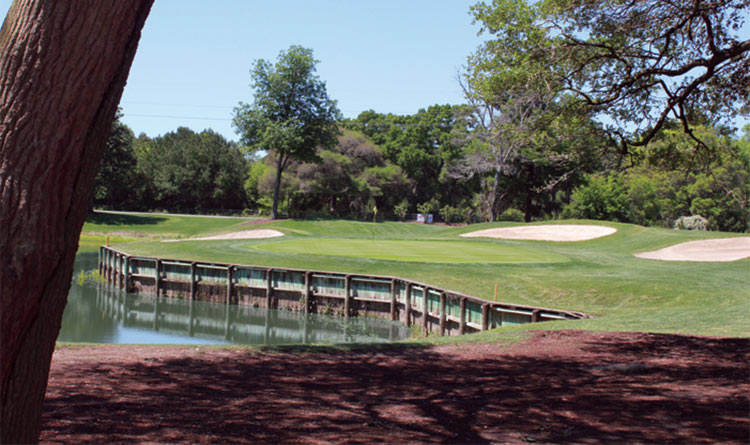 It's easy for Oak Point Golf Course to get overshadowed, for it lives in the shadows of the fabulous resort courses on Kiawah Island, including the fabled Ocean Course, home to this year's PGA Championship.
But Oak Point is the first course you will run into when you make the drive down Rt. 12 and past live oaks draped with Spanish moss to Kiawah Resort, which has five public-access courses in all.
Every hole here save one, the par-four 16th, has water in some form and often the wet stuff must be crossed on the tee shot or approach to the greens. But that's what makes Oak Point so much fun. If you put your tee shot where you should, navigating the layout is relatively straightforward. The par-fours and three threes are not long, thus you can attack them with nothing more than mid- to short-irons. The par-fives are all about 500 yards in length from the back tees and therefore very approachable for players of all skill levels, especially if you play down a marker or two, which is advisable on a first try.
The second hole is a 183-yard par-three that has water on the left and behind the putting surface. The seventh is a very nice, 168-yard short hole that has a pond in front, sand flowing down to the water's edge and a pot bunker in front of the very long green.
The 14th, a 345-yarder, is a great example of a good short par-four. The fairway narrows as it proceeds to the green, and you have to thread the needle if you hit driver if you're trying to leave yourself with nothing more than a wedge or nine-iron over water (of course) to the green. You can make an easy par here or a very disappointing double bogey with equal ease.
The best hole of the course may be the visually stunning 406-yard par-four 18th that runs along the waterway and offers an amazing panoramic view of the sweet lowland marshes and various waterfowl. If you catch it at the right time of day, when the sun is setting, walking the fairway on the 18th affords a breathtaking view of South Carolina's cotton candy skies.
Visit www.KiawahResort.com for more information.