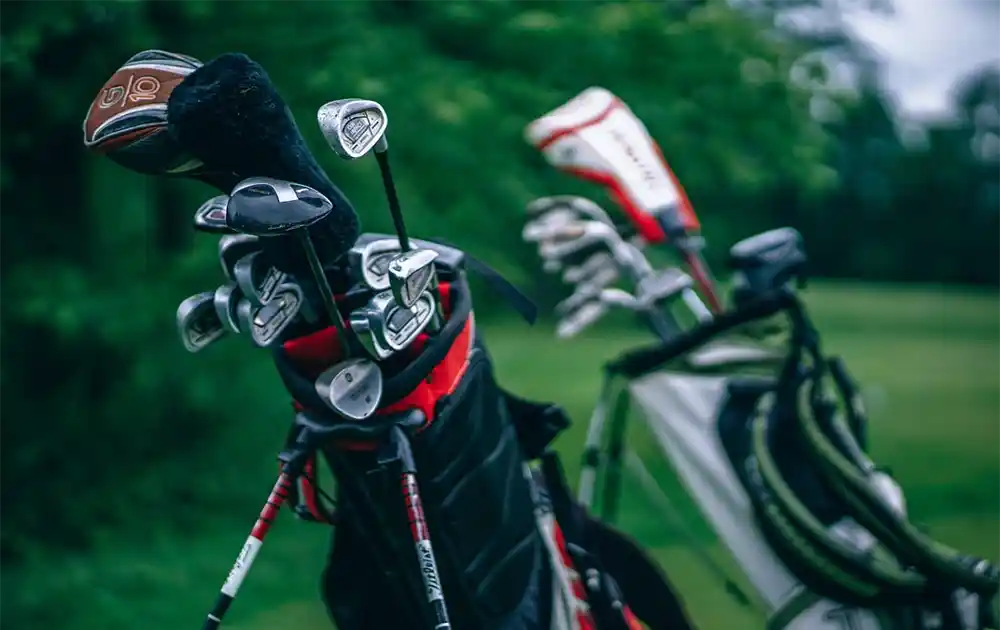 Charleston's chances of bringing home the coveted U.S. Junior Amateur Championship is still very much alive and well. Lowcountry players Rowan Sullivan and Matt Moloney have made the cut and advanced to the latter stages of the tournament on Daniel Island.
After two days of stroke play, the field has shrunk from 264 players to 64 after a 2-over cut line eliminated more than three-quarters of the competition. The next four days will consist of match play format to decide the champion, a single elimination bracket similar to March Madness.
Rowan Sullivan, World Amateur Golf Ranking Player Profile
https://www.wagr.com/playerprofile/rowan-sullivan-35029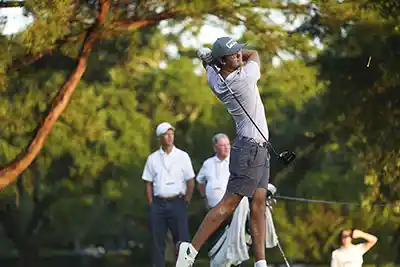 Sullivan, 70-72, finds himself at 1-under overall and the 34th seed in the bracket. Sullivan had the honor of hitting the first tee shot of the tournament before the dew even dried.
"It was really special," Sullivan said. "It meant a lot. I didn't expect to care about that as much as I did. As soon as my name was called, it really hit me that this was my final junior tournament and that I was hitting the first tee shot of the U.S. Junior."
In round one, Sullivan hit all 18 greens in regulation, despite hitting half of his tee shots into bunkers. His scrambling was superb as well, including a notable 45-foot birdie putt that was momentous.
"That's my first round that I've ever hit 18 greens in a row," Sullivan said. "That's something that every good golfer wishes to accomplish. It was so sick."
In round 2, Sullivan had a few loose swings through the last stretch of the back nine. He readjusted and reset mentally and was thankful to play a "really, really boring" round of golf coming in.
Matt Moloney, World Amateur Golf Ranking Player Profile
https://www.wagr.com/playerprofile/matt-moloney-36674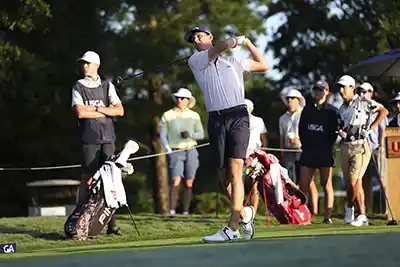 Moloney, 71-73, sits at 1-over and the 53rd seed. In round one, he relied heavily on his putter, sinking three putts from 20-30 feet to avoid dropping shots. "There's a degree of luck involved, but I'm happy with it."
In round two, Moloney got off to a hot start and was 3-under through the first 10 holes. Unfortunately, his driver went awry and made for a bumpy finish, but he salvaged the round.
The Daniel Island representative, who is a member of the Daniel Island Club, has felt the love from the gallery all week.
"I love having people out there," Moloney said. "Anytime I make a putt if people are clapping or saying, 'good putt,' it always helps. So yeah, I love it… It's definitely an advantage."
Sullivan will square off against 31st seed Jon Ed Steed from Alabama. Moloney will face 12th seed Gerado Gomez from Mexico.